Merry Christmas From Woodhaven
This is a simple report. A look around at the houses of Woodhaven, where tonight, families will gather together and celebrate Christmas Eve. We take this moment to thank all of our readers for their support this year, and wish you and your families all a Merry, Happy and Healthy Christmas. These photos were taken last evening.

I'm a sucker for any house with those dark blue lights. This house below does a great job each year -- you don't need a million lights to nicely decorate your house. The lighted red bows are a nice touch -- the picture doesn't do them justice.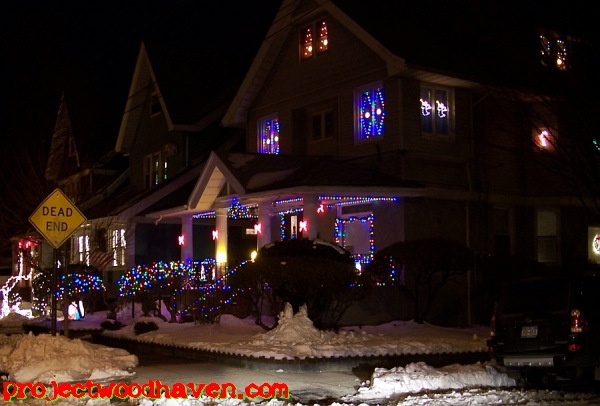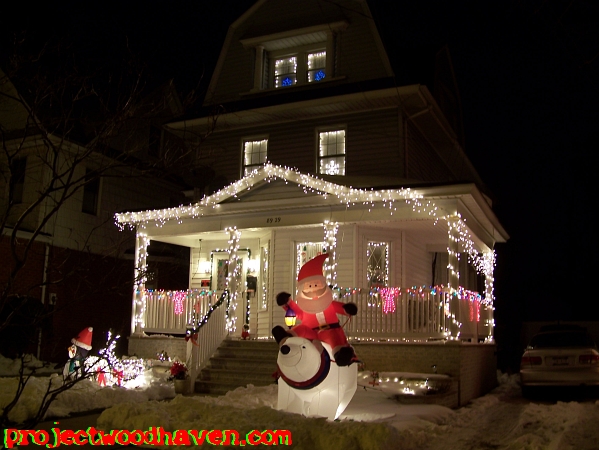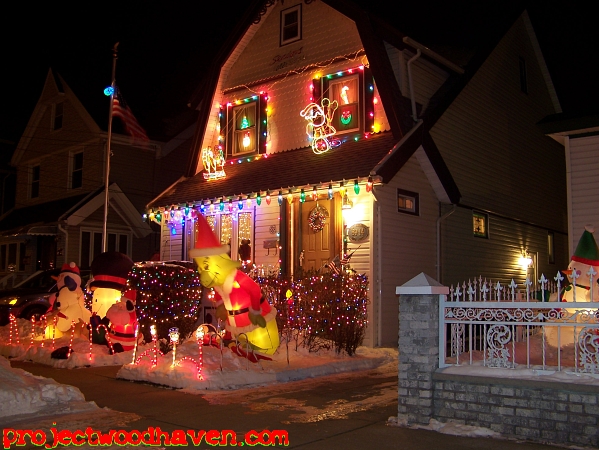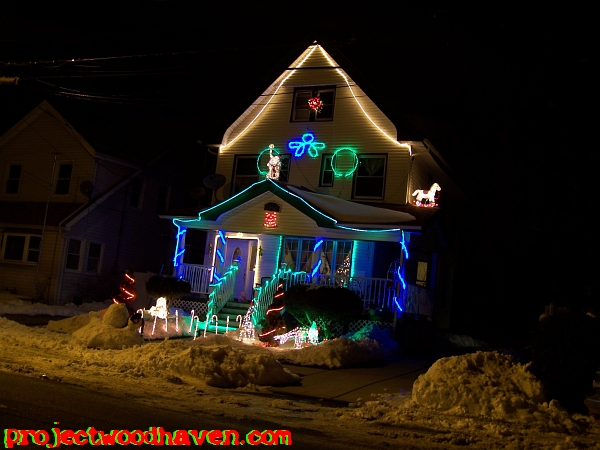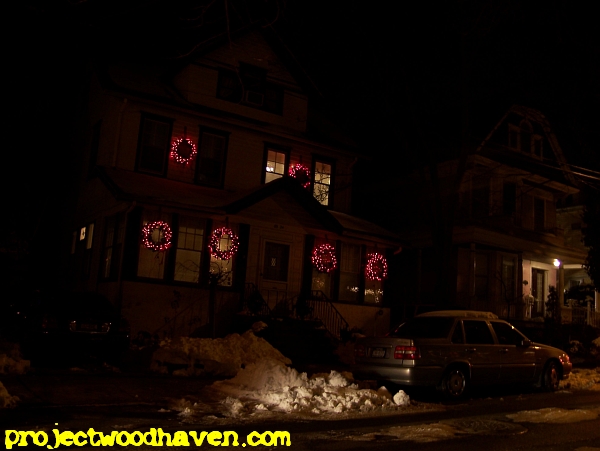 This one up above -- the picture doesn't do it justice. Those lit wreaths are just beautiful.
Next, we have the famous Christmas House of 91st Street -- which we featured back in October when it was the Haunted House of 91st Street.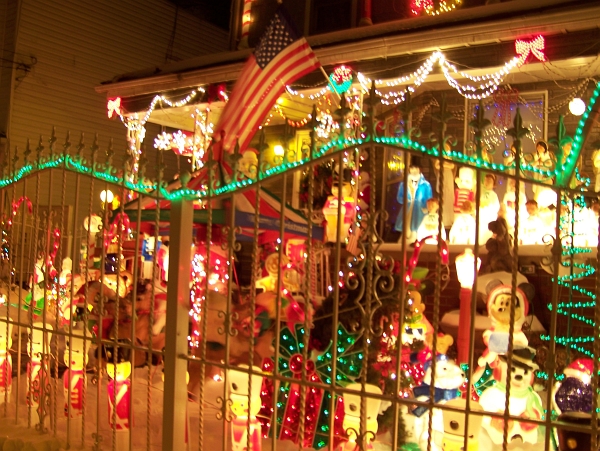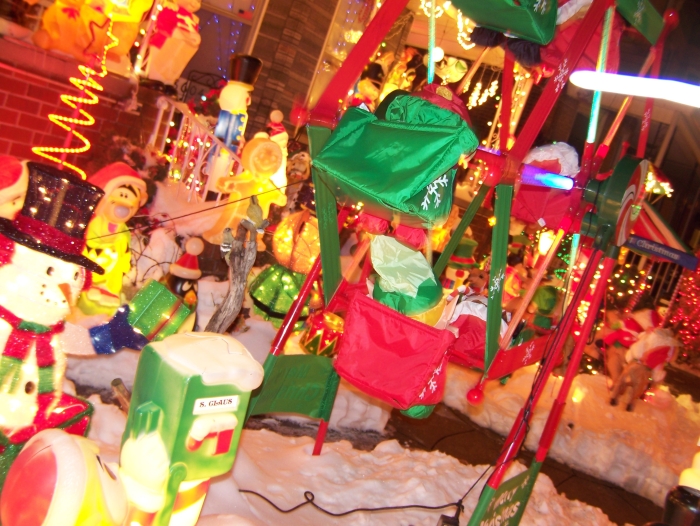 And a last look at a familiar sight at Christmas - the lights stretching all the way down Jamaica Avenue. From Woodhaven to all of you, a very Merry Christmas!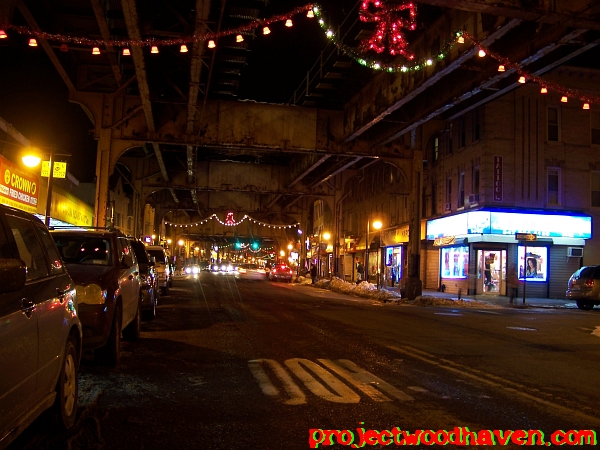 If you have any comments, or would like to suggest other projects, drop us a line at info@projectwoodhaven.com or projectwoodhaven@aol.com
Return to Project Woodhaven's Home Page