All week long, the weather had been looking pretty iffy for Saturday's scheduled Christmas Parade. A lot of preparation had gone into it -- and a lot of practice. And so, Friday Night -- at Woodhaven's annual tree lighting ceremony -- it was announced that everyone had decided to proceed with the parade, and hope that the rain would hold off until it was over.
And as the morning broke, it appears that we might get lucky. There was actually a little sunlight over Forest Park around 9 AM. But as the crowd gathered in the parking lot of the Cordon Bleu, getting ready for their 12 Noon kickoff, a steady rain began to fall. That was followed by a hard rain. And wind.
Oh, and it was cold, too.
We staked out a spot under the train station at 85th Street. This kept us out of the rain (except for when we got soaked during gusts of wind). It also led to the parade -- and the pictures we took -- seeming kinda dark. The Franklin K. Lane ROTC and Color Guard was on hand, as was WBID Executive Director Maria Thomson and Assemblyman Mike Miller.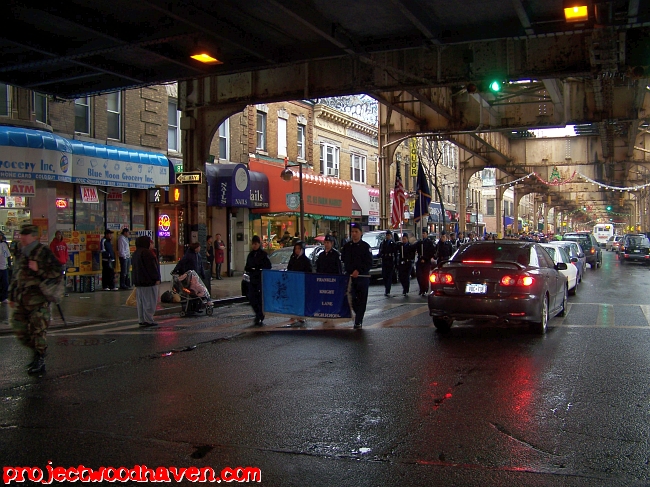 The kids deserve a ton of credit -- the conditions were nasty, but they marched in stride, and kept pace. Well done!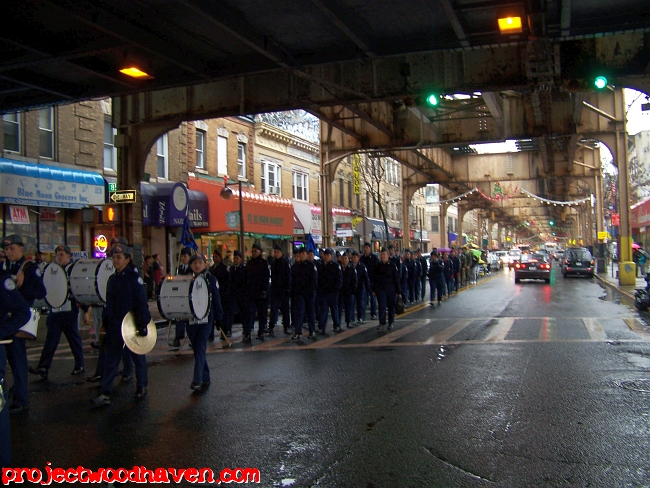 There were a few parents and children marching in the parade, which spanned around 25 blocks -- a long haul on a nasty day.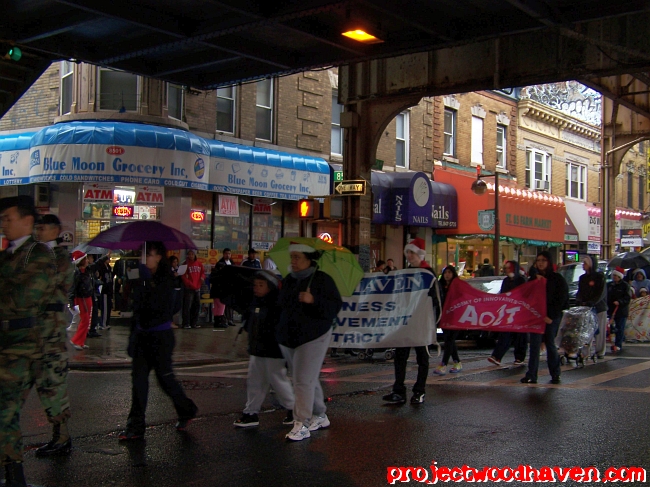 Here are the kids from PS 97, under all that rain gear.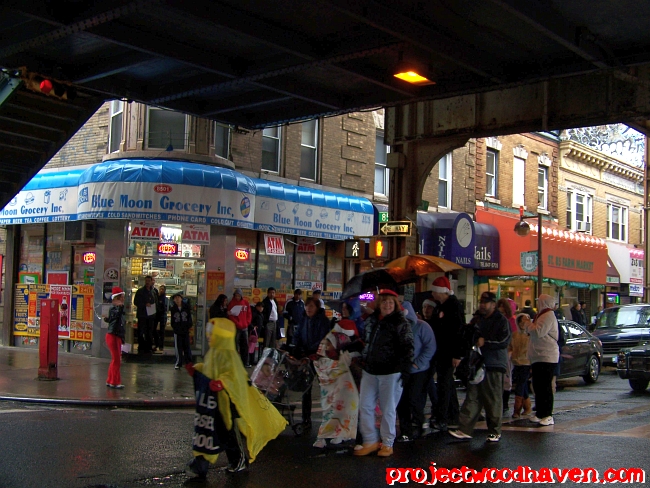 The costumed characters, due to their fuzzy feet no doubt, had to ride out the parade inside the vehicles, so we didn't get to see much of them.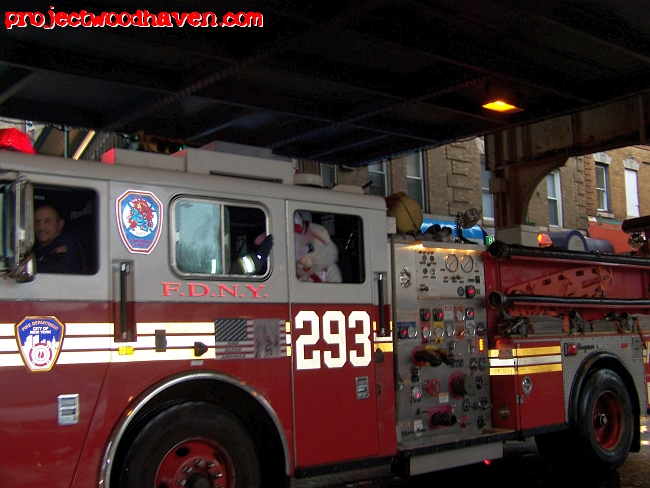 And finally, Mr. and Mrs. Santa Claus rode by, carried in an authentic 18th Century Sled.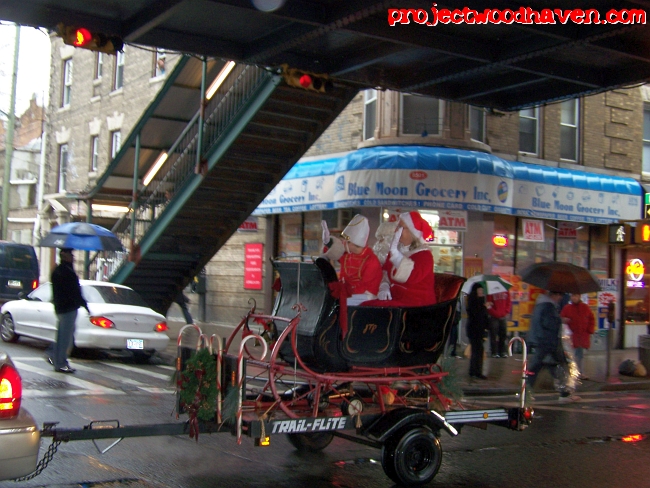 Despite the weather, it was a fine parade -- the kids had a great time, and so did the crowd along Jamaica Avenue. Here is our video of the parade -- if you stay to the end, you'll get to see a real enthusiastic parade watcher!
If you have any comments, or would like to suggest other projects, drop us a line at info@projectwoodhaven.com or projectwoodhaven@aol.com
Return to Project Woodhaven's Home Page