A 5 alarm fire swept through a row of houses in Woodhaven this afternoon, destroying up to a dozen homes. Over 200 firefighters were called to the scene. Although a few minor injuries were reported, no one lost their life. Project Woodhaven was on the scene and captured the following video:
Traffic was backed up on Woodhaven all the way back to Rockaway Boulevard as over 40 engines were positioned to fight the blaze. Witnesses said that the fire began in the corner house and spread quickly to the rest of the houses. It was extremely windy in New York today, though it is not known if that played a major part in the spread of the fire.
Here are some pictures of the corner house, at 91-02 96th Street, and the other affected houses, in happier times from Google Earth.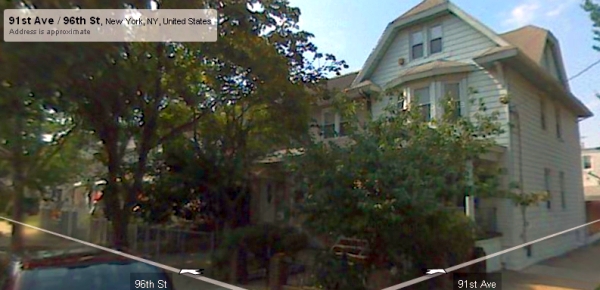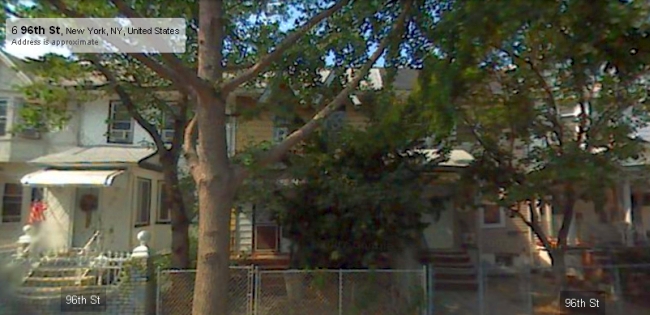 And here are some pictures from the aftermath of today's brutal fire: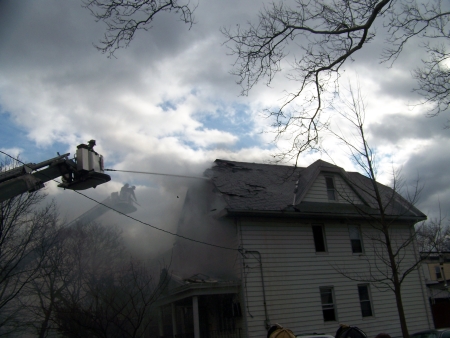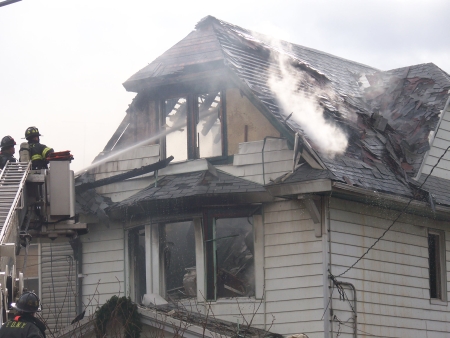 A tip of the hat to the FDNY for making sure this wasn't worse, and our thoughts and prayers go out to all of the families affected by this blaze.
Update: Here's how the local media covered it -- WNBC-4, WCBS-2, and WABC-7.
If you have any comments, or would like to suggest other projects, drop us a line at info@projectwoodhaven.com or projectwoodhaven@aol.com .
Return to Project Woodhaven's Home Page