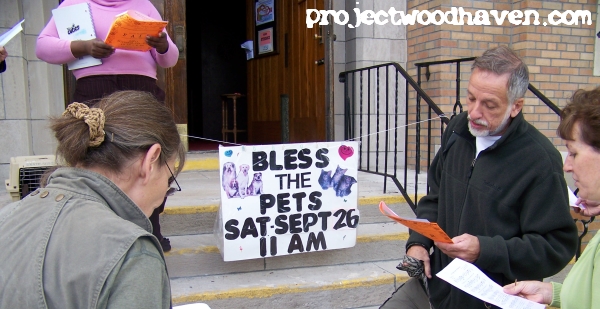 Sometimes you just stumble on to something. Such was the case yesterday when we were driving along Woodhaven Boulevard and saw a small group gathered outside of the Emmanuel United Church of Christ (91st Avenue and Woodhaven Boulevard). We made a quick U-turn beneath the bridge and pulled up to see what was going on. Turns out it was an annual event they hold, where people bring their housepets for a blessing. Below, a friendly pup named Rufus makes a new friend.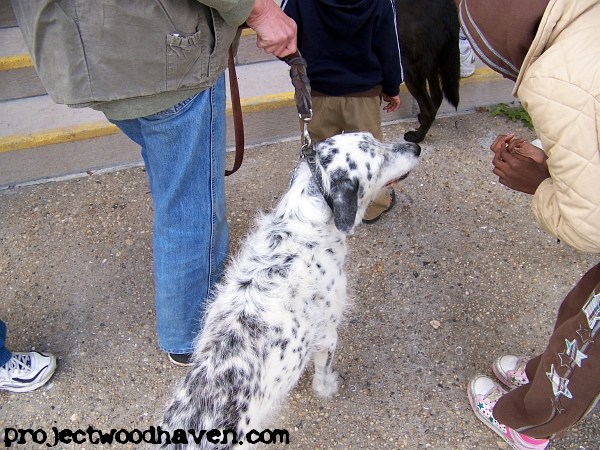 When we arrived, the group was singing "All Things Bright and Beautiful."
All things bright and beautiful, all creatures great and small,
all things wise and wonderful; the Lord God made them all.
Each little flower that opens, each little bird that sings,
God made their glowing colors, and made their tiny wings.
The purple-headed mountains, the river running by,
the sunset and the morning that brightens up the sky.
The cold wind in the winter, the pleasant summer sun,
the ripe fruits in the garden; God made them every one.
God gave us eyes to see them, and lips that we might tell
how great is God Almighty, who has made all things well.
In speaking to the participants they said that there was usually a bigger crowd at this event, which they've been holding for years. They estimated that last year around 30 different pets were blessed.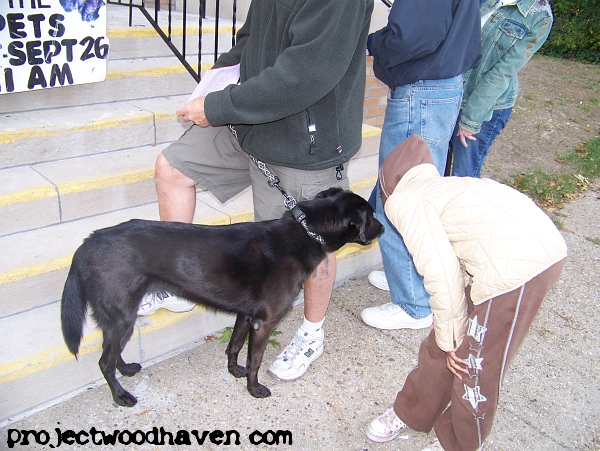 This year, though, there were just a few dogs, a cat and some turtles - but nobody seemed to mind. Especially Zoe, above, who was the beneficiary of lot of extra attention. Here is a closeup of Zoe --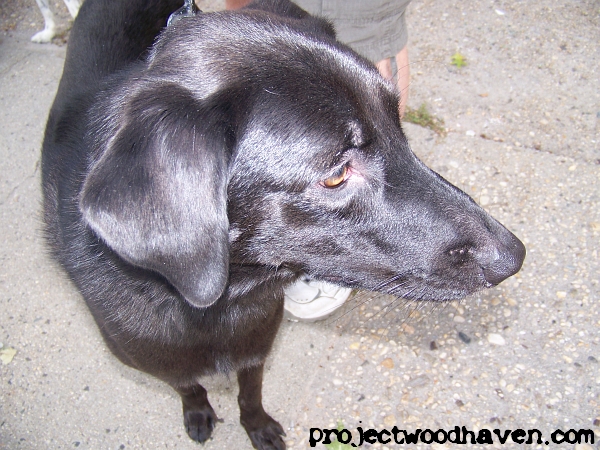 Someone brought along their cat, Cookie, who sat in his cage, tolerating he rest of the crowd. We have a few cats ourselves and know that look all too well.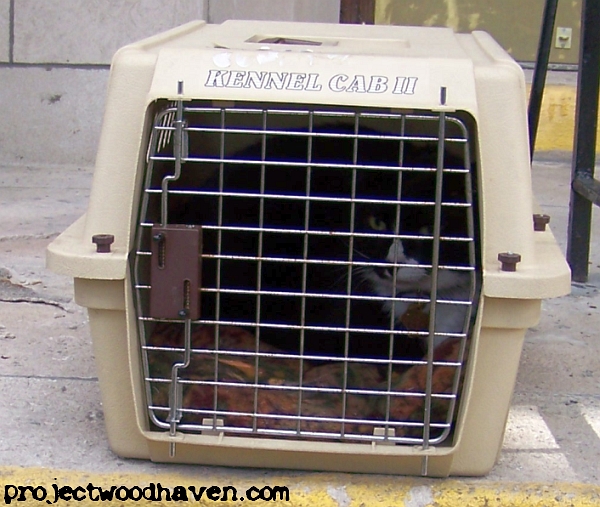 Also on hand were a pair of beautiful turtles, Jason and April --

They were picked up about 10 years ago, on Jamaica Avenue, during Woodhaven's Street Fair. Back then, Jason and April were tiny, both of them being able to fit into your hand. But over the years they have grown!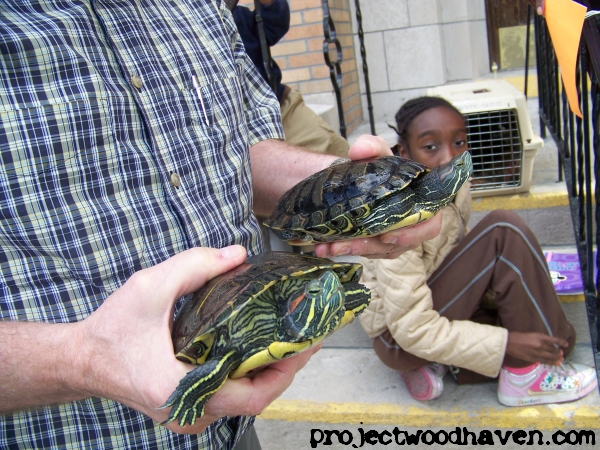 A nice event, one we'll keep our eyes out for next year. As we said, we've got a few cats at home here that need blessed. Here's Bubba, an 11-year old Tabby. We might need help carrying him down there, so if anyone wants to volunteer drop us a line :-)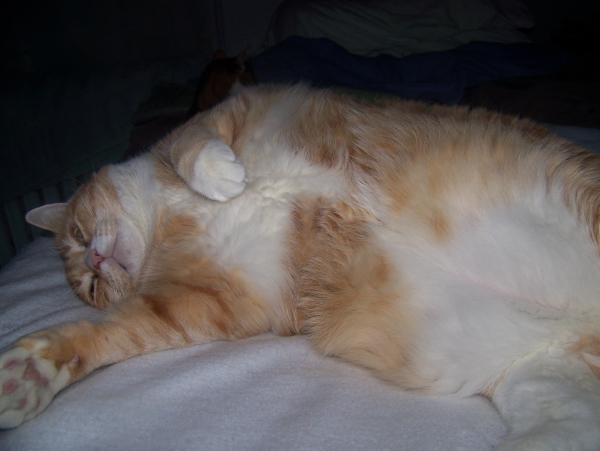 If you have any comments, or would like to suggest other projects, drop us a line at info@projectwoodhaven.com or projectwoodhaven@aol.com.
Return to Project Woodhaven's Home Page