The Christmas season officially kicked off last Friday with Woodhaven's Annual Tree Lighting ceremony. Woodhaven's real tree is well over 100 feet tall and, as it has been for most of the last 2 decades, its lighting ceremony marks the start of the holiday season here in Woodhaven.
If was a beautiful evening, though a little on the cold side -- temperatures dropping to the low 30s. But even though it was cold, people were starting to gather an hour beforehand, waiting for the ceremonies to begin.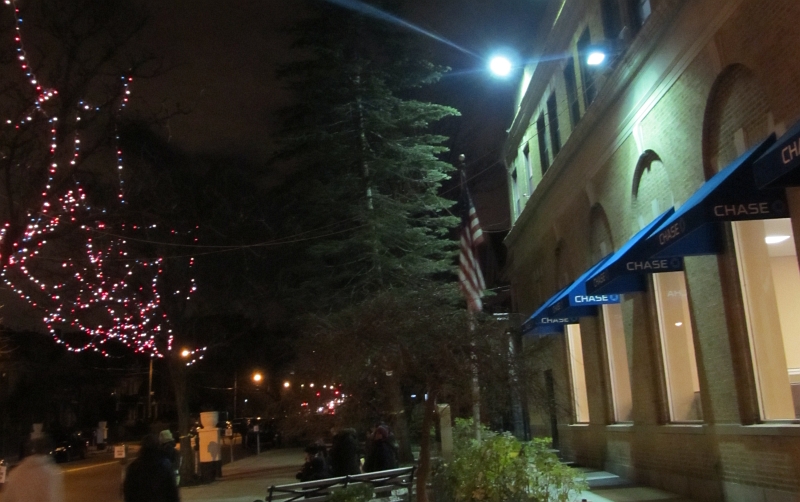 Over the course of the next hour, people began to arrive -- and the Woodhaven Business Improvement District (WBID) was there to hand out Santa hats.


The plaza was pretty well packed, and folks were in a great mood -- if you haven't ever been to Woodhaven's Tree Lighting ceremony, you're really missing out.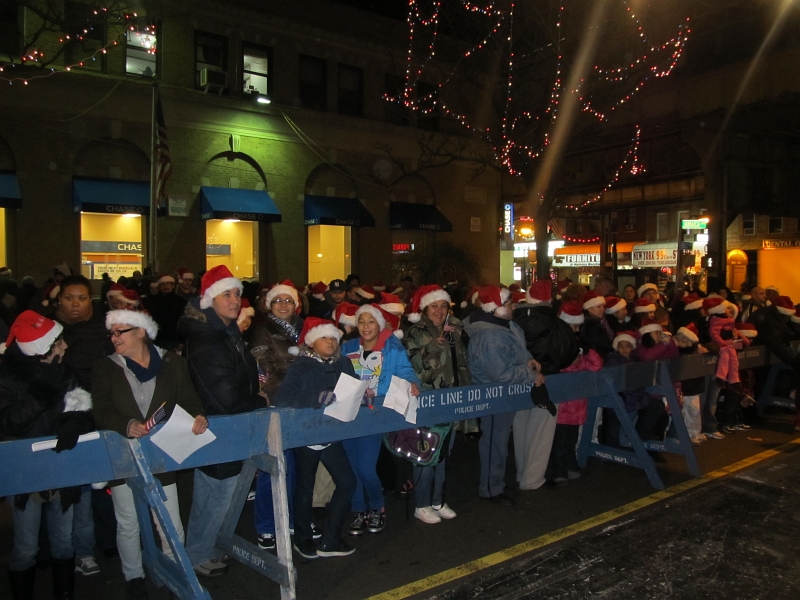 Maria Thomson, Executive Director of the WBID, addresses the crowd and kicks off the ceremony.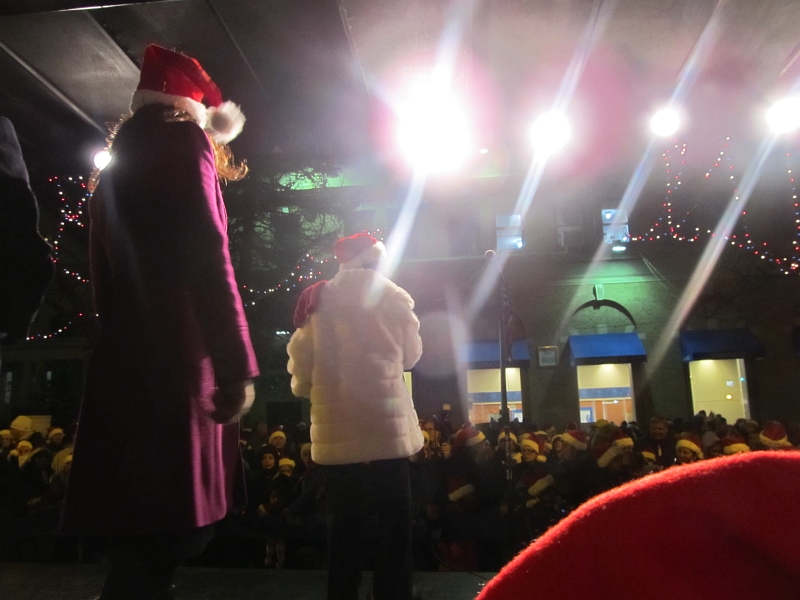 We were staked out behind the stage to catch that shot above -- and while we were there, Assemblyman Mike Miller saw an opportunity to get a few unique pictures -- we handed over our camera and he took the following from the stage -- nice sized crowd, eh?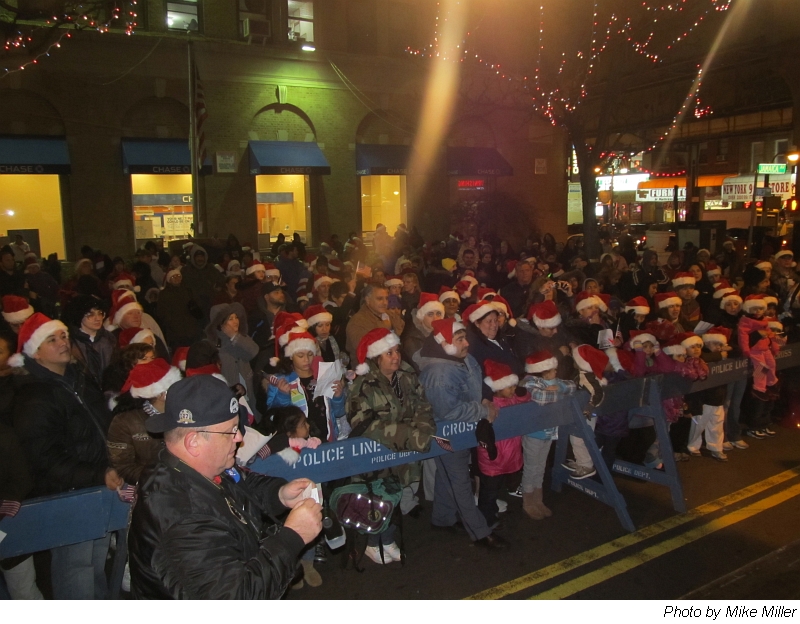 Here's another shot by our full-service Assemblyman -- as you can see, the whole street was full.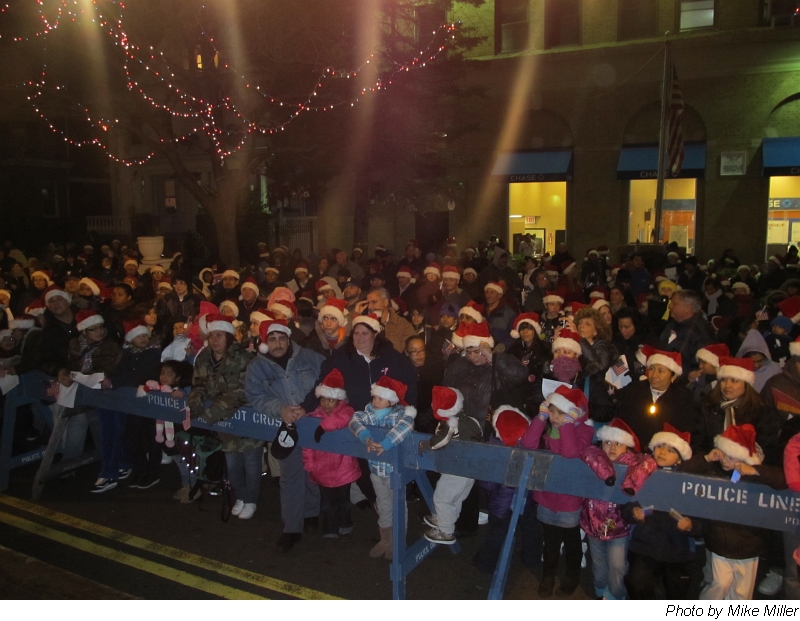 All of our electeds joined us this evening -- State Senator Addabbo, Council Members Ulrich and Crowley, and Assemblyman Miller.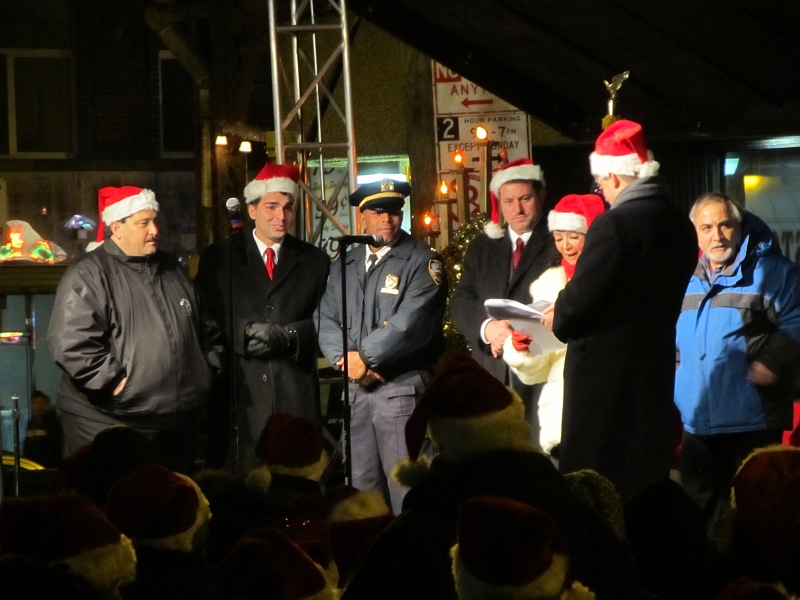 The crowd engaged in a number of sing-a-longs -- "Silent Night" and "Jingle Bells" among them.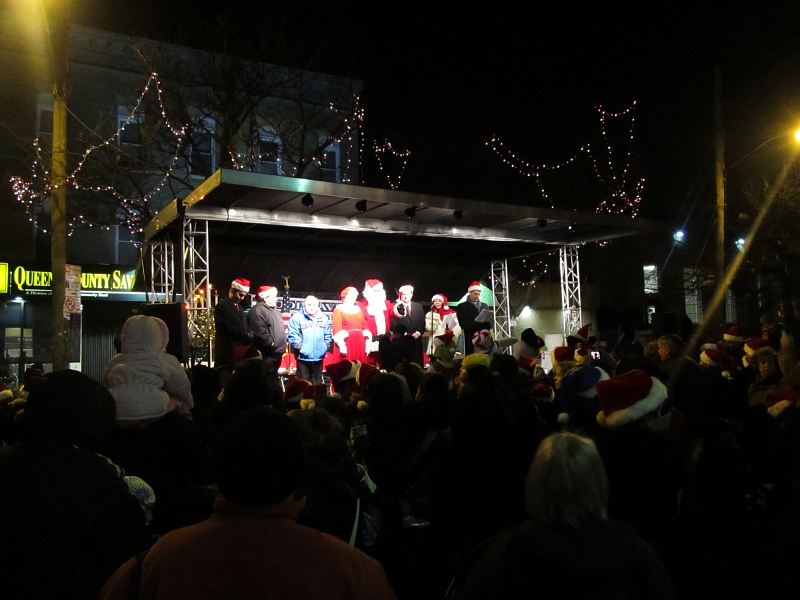 Here's a video Christmas Card from Woodhaven -- enjoy!
The kids were entertained by Shreck, and Rudolph, and Frosty et al. They hung around long after the ceremonies, taking pictures with the kids.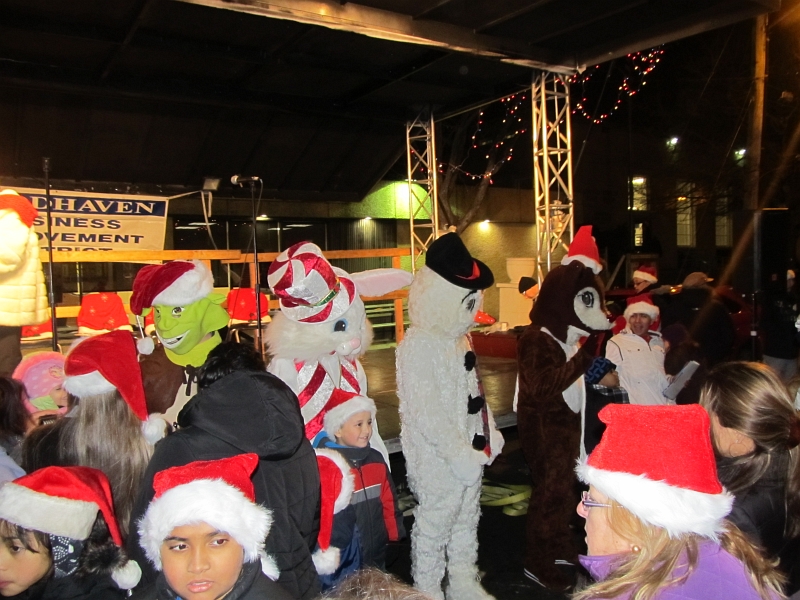 The special guests of the evening were Mr. and Mrs. Santa Claus -- and they showed up to the delight of the kids.

Here are Mr. and Mrs. Claus in front of our tree --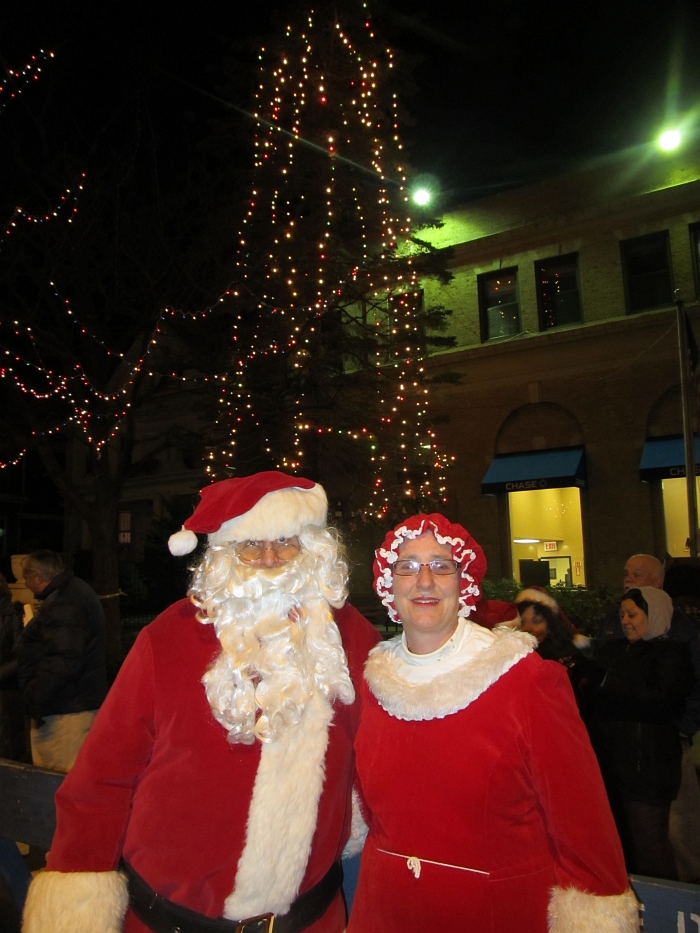 Here's a second video of the tree lighting ceremony, courtesy of Mr. Woodhaven!
We came back a few hours later, after the crowd had gone home, to get some nice shots of the tree.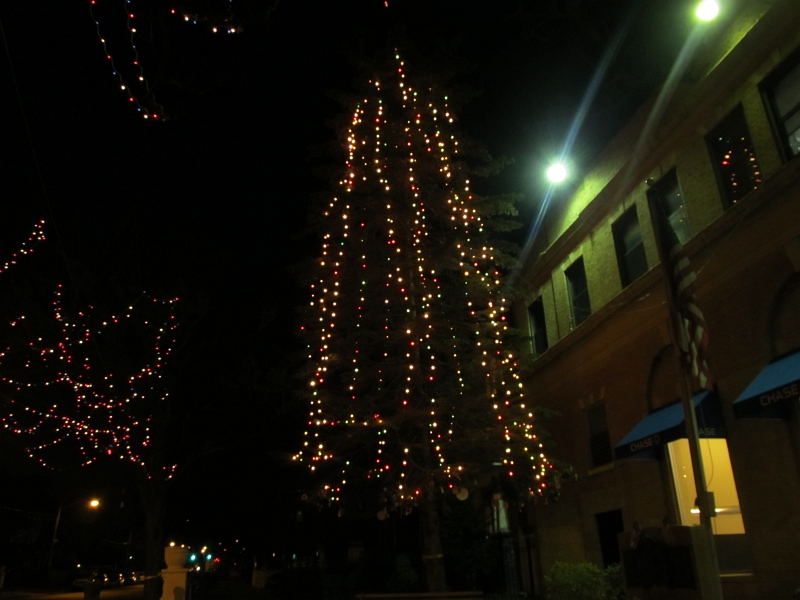 Here's an interesting view -- from the base of the tree looking up. Woodhaven has a beautiful, real Christmas Tree -- and we're very proud of it.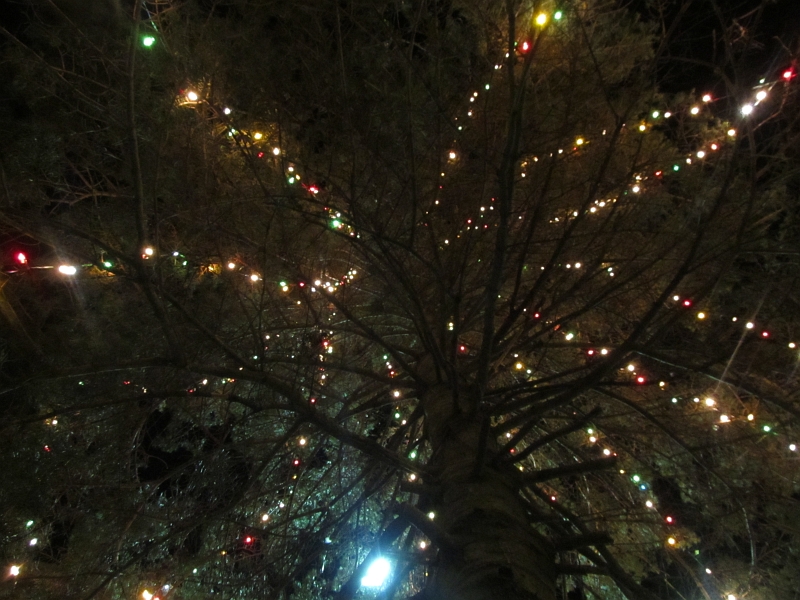 And if you look closely at the lower branches, you will see decorations made by local school children.

Our Christmas Tree Lighting is just one of the many traditions Woodhaven residents have grown to love and look forward to each year. If you've never been, you really owe it to yourself to show up next year. At the very least, you should be sure to visit our beautiful tree, you know where to find it. But in case you don't . . . .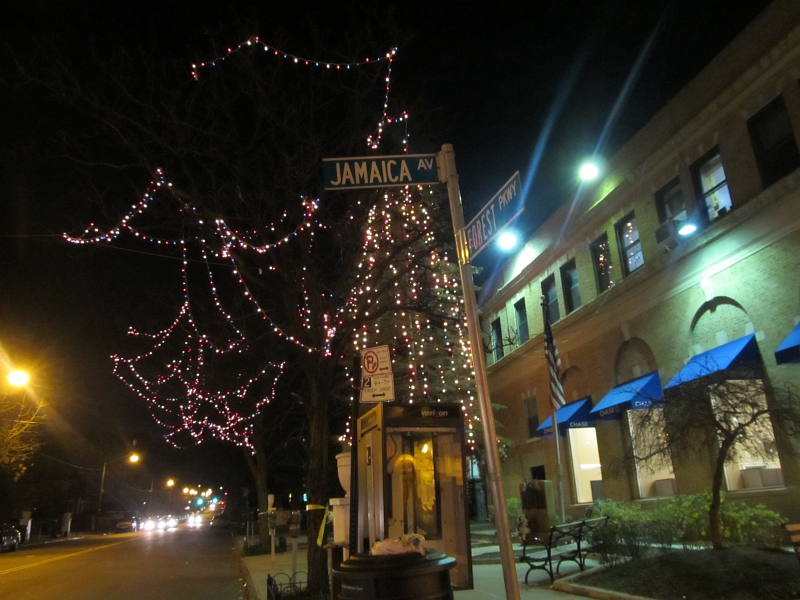 If you have any comments, or would like to suggest other projects, drop us a line at info@projectwoodhaven.com or projectwoodhaven@aol.com .