It was just after 4 in the afternoon on a Saturday in Woodhaven when a cyclone swept through, leaving behind a large swath of destruction in its' wake. Buildings and lives were demolished -- nearly half a million dollars worth of damage. In 1895 dollars! From the Brooklyn Eagle: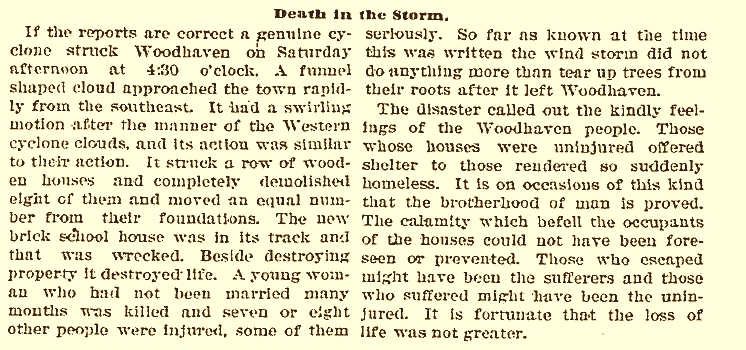 The anniversary of this cyclone was referenced on NY1. In most reports, and most accounts we've seen of the cyclone, it says that there was 1 person who was killed by the cyclone. But as you'll see below, there was 1 more victim. Here are some various clippings of the account of that day's tragedy.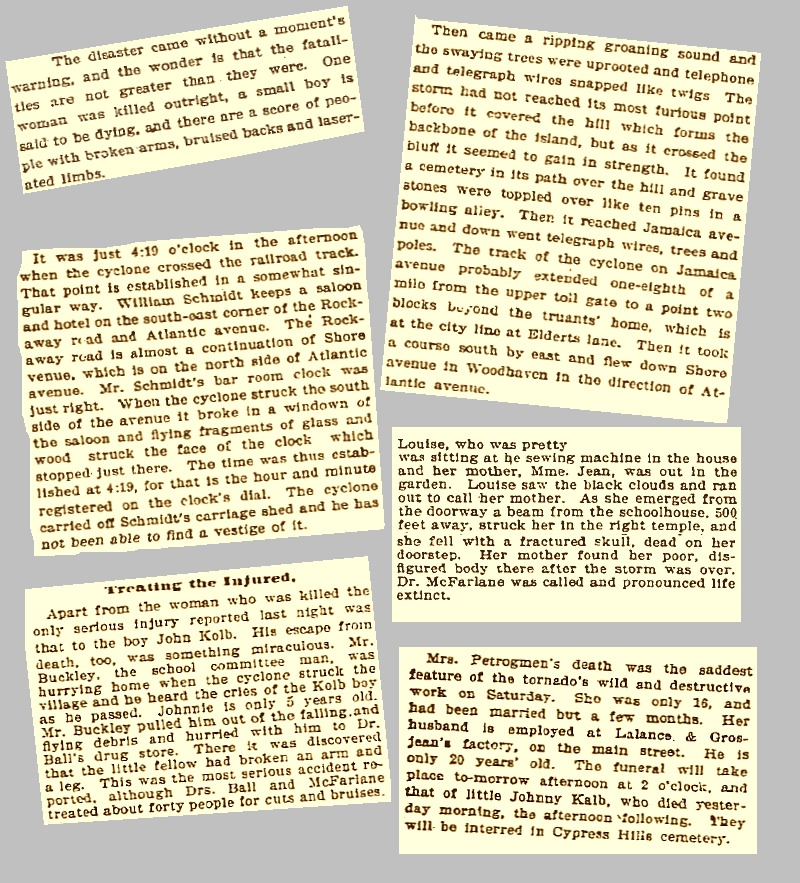 A 16-year old, newly wed and pregnant, was killed. There is a little bit of confusion surrounding her name though they seemed to settle on Louise Petrogmen. It appears that she also went under the last name Crivande and sometimes was known as Jennie. And a few days after the cyclone hit, 5-year old Johnny Kolb died from his injuries. Click here to read the entire article -- it is full of breathtaking tales of what happened that day, 115 years ago.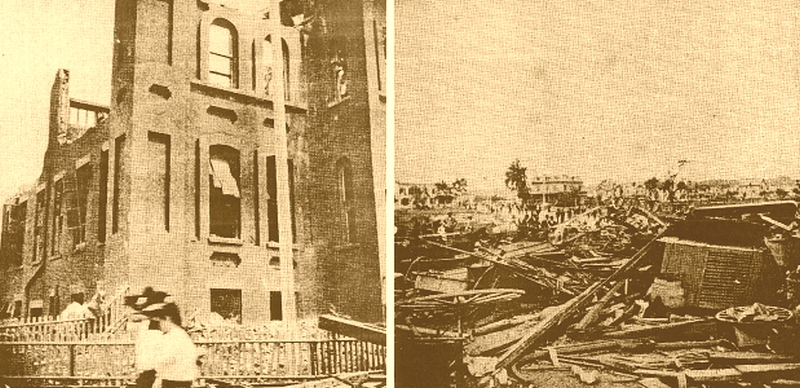 Here is some more vivid description of the day's events: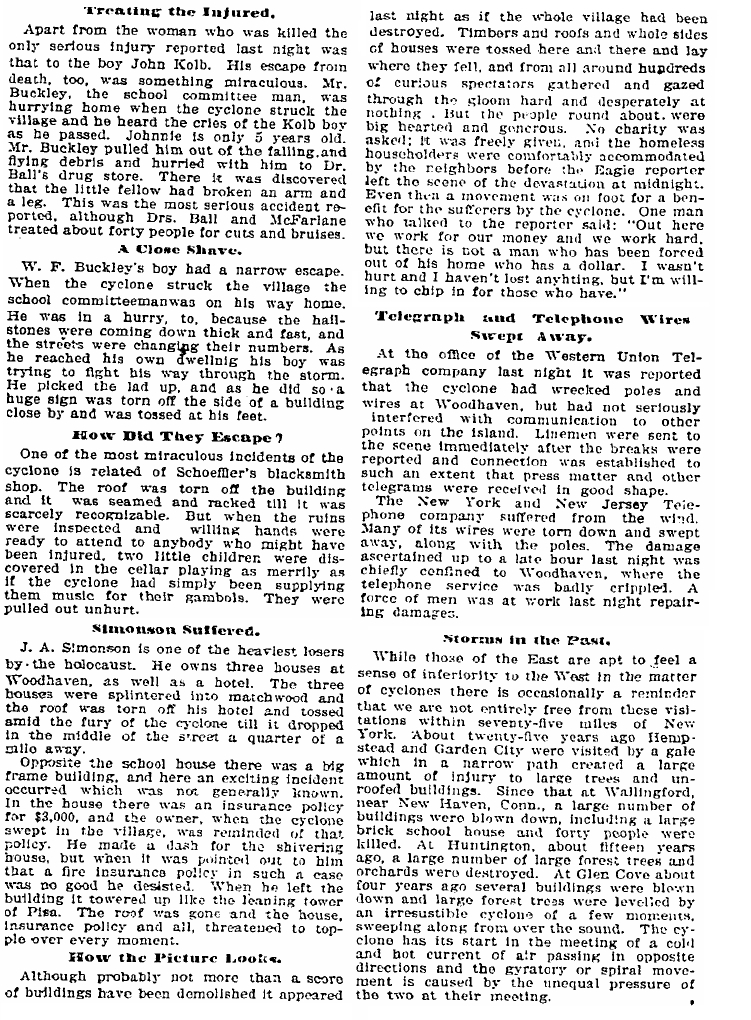 The days after the cyclone hit saw a flood of gawkers coming to our community to see the damage for themselves.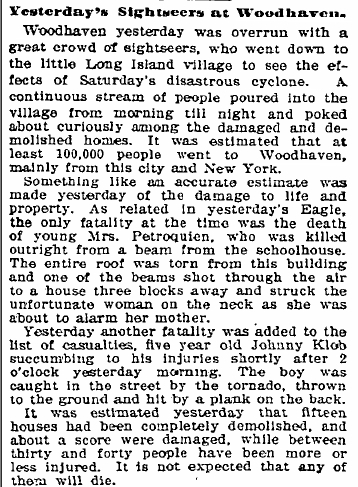 And, finally, here is the wrap-up to the story -- the family allowed thousands of visitors into the house to view the body of the dead woman, Louise Petrogmen.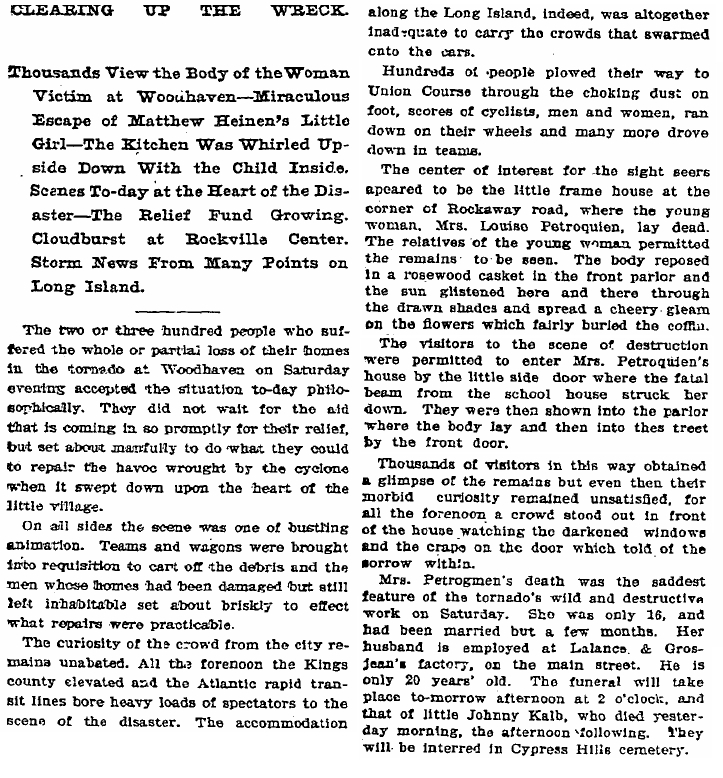 If you have any comments, or would like to suggest other projects, drop us a line at info@projectwoodhaven.com or projectwoodhaven@aol.com .