On Thursday afternoon, a fast-moving storm blasted through Queens carrying with it 100-mph winds. If you were out on the streets of Woodhaven, you know how rough it got. There were branches down all over the neighborhood, along with some large trees. We were in constant contact with Assemblyman Miller, and with the help of our friends on our Project Woodhaven Facebook page, we were able to keep his office informed as to what was happening here. Here is a picture of the storm -- this was in Pathmark's parking lot --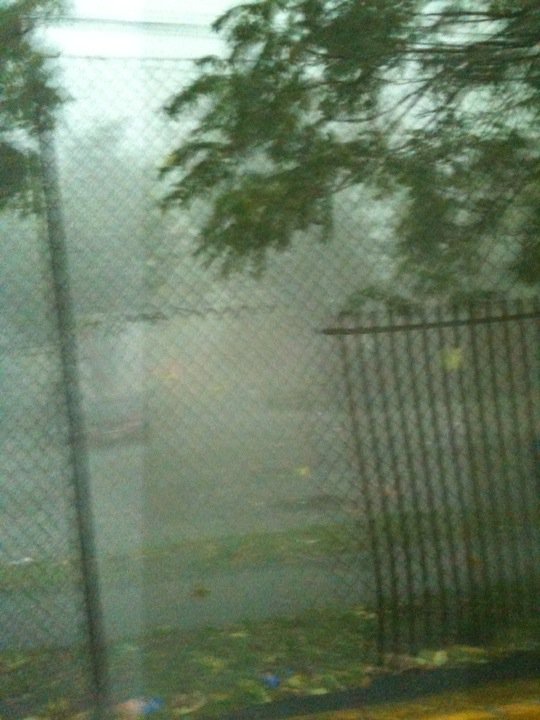 If you know someone without power, please advise them to let Mike Miller's office know about it -- 718-805-0950.
Update 10:55 PM - From Elizabeth Crowley - The storm has left much devastation throughout the 30th Council district, our office will be open until late tonight and early tomorrow morning 718 366-3900 or call at anytime 646 675-8454 if we can be of assistance, pls check with friends and neighbors to make sure they are safe, call 911 in case of emergency and 311 to report trees down
Update 11:22 PM - From Mike Miller - I am out and looking over the 38th AD. You can reach me 24/7. Call 718.805.0950. I hope you are safe. Many trees and electrical wires are down. If I can be of any help, please call. Call 911 in case of emergency. Please call 311 to report trees that are down. Go to mikemillerforassembly.com/issues. Fill out the 311 form on my site so I can follow up on your complaints.
What follows is 2 dozen pictures taken late this afternoon/early evening with very little comment. Below is some emergency work on 91st Street (left) and a small branch on 85th Road. There are thousands of similar little branches on the ground in Woodhaven. If that's all the damage you have on your property, consider yourself lucky.

Here's 89th Street, between 85th and 86th Road --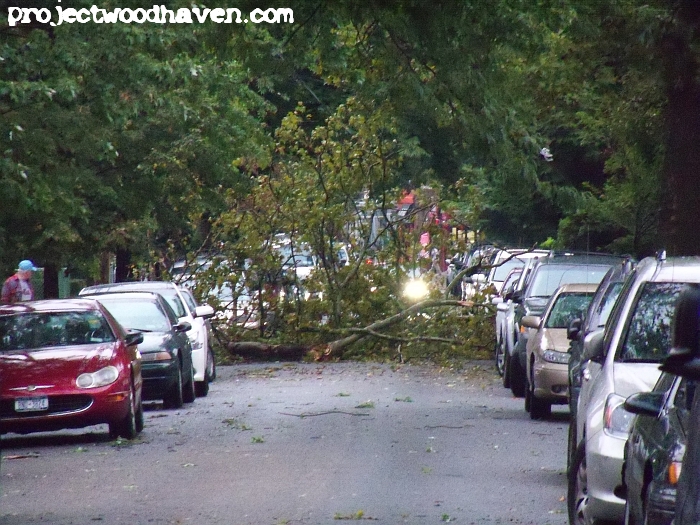 Here are a handful of pictures of 95th Street just off Jamaica Avenue. One person described it to me this way -- they were looking the other way when they heard the loudest crack they had ever heard. Some wires were taken out in the fall.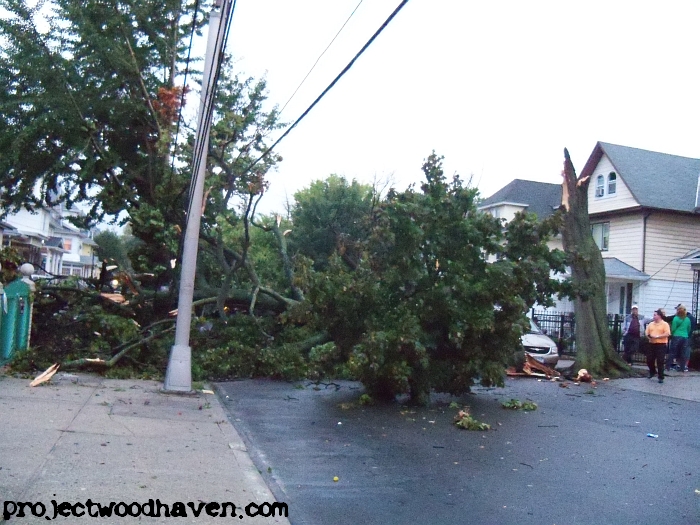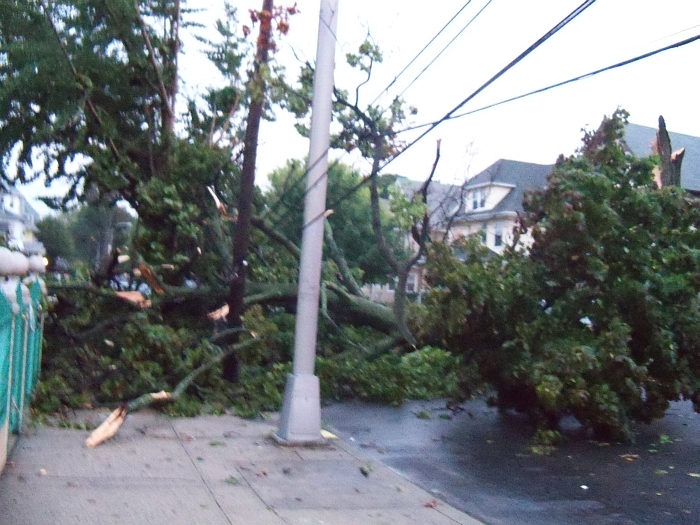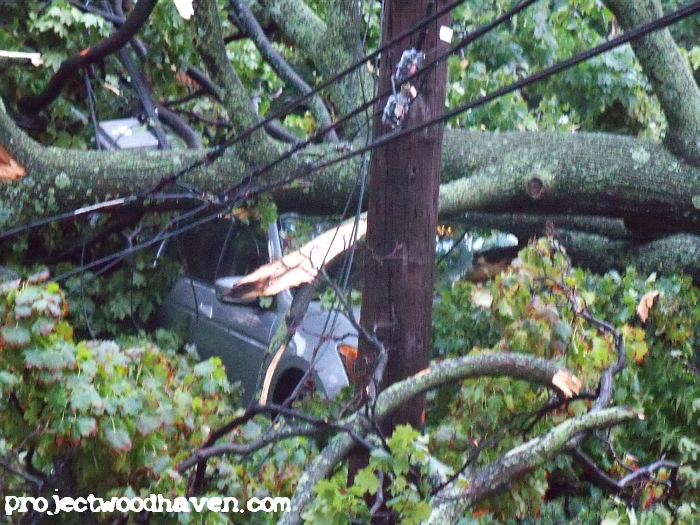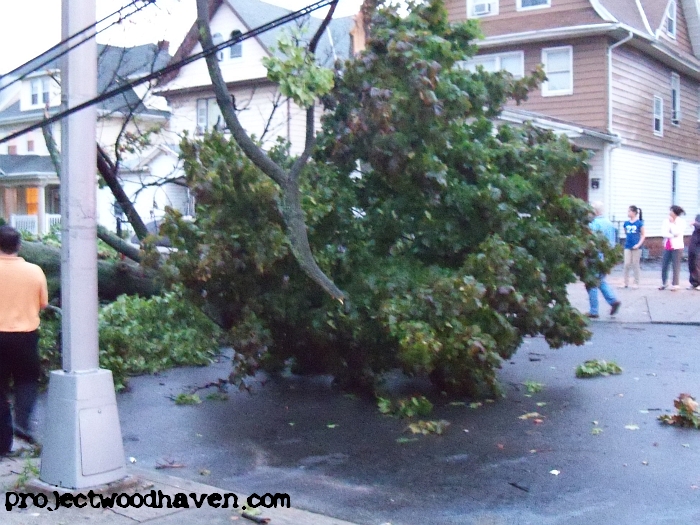 Heh... now this is a Woodhaven tree... with attitude!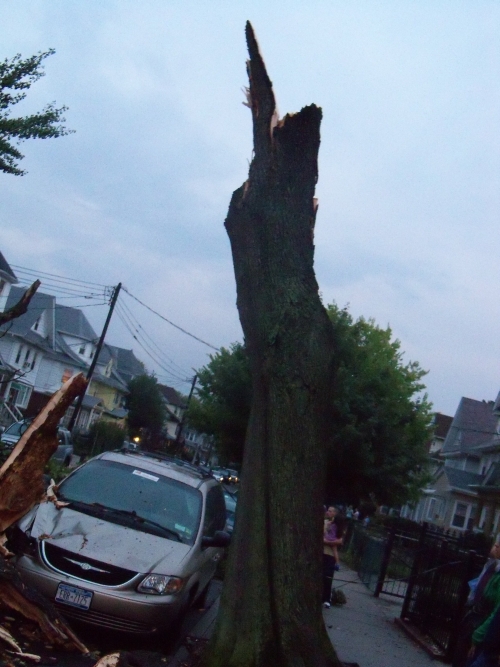 Then, it was getting dark and we decided to drive up through the park. As soon as we passed Oak Ridge and turned into the park we saw carnage. A big tree was down. But it fell in such a way that it looked like we might be able to squeeze by.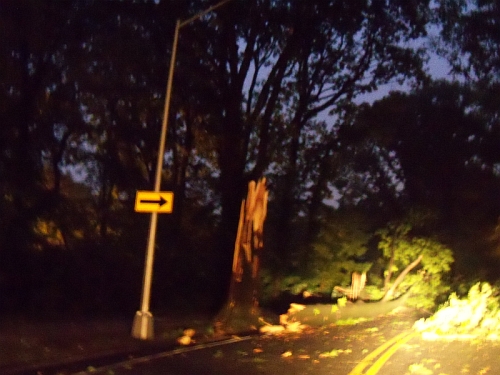 You know, along this stretch, there are a lot of trees that are hollow at the base -- we don't know if that means they are dangerous or not -- but this was one of them.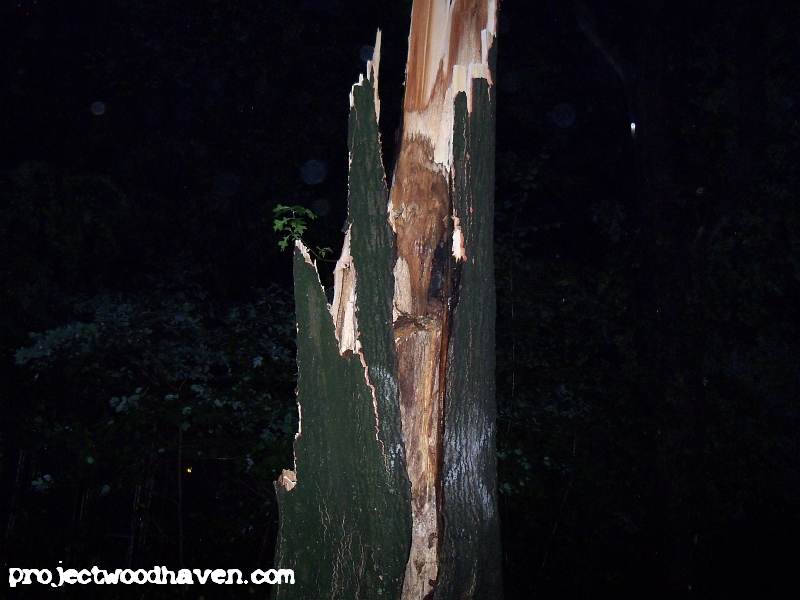 Another tree along Forest Park Drive --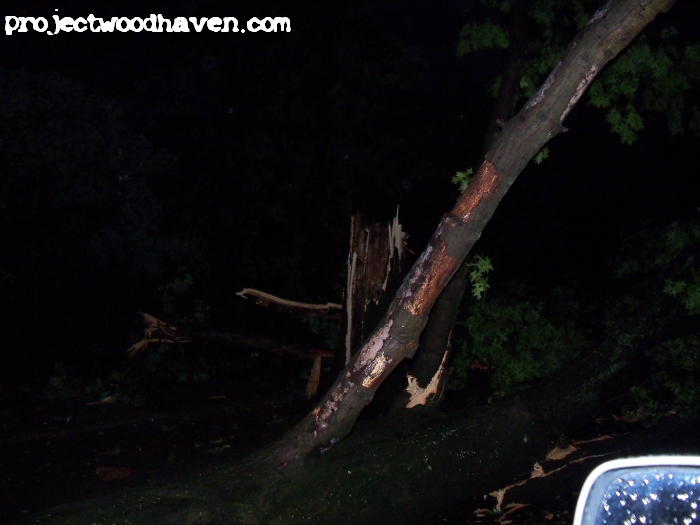 The Parks Department were on scene -- the warned us to be careful.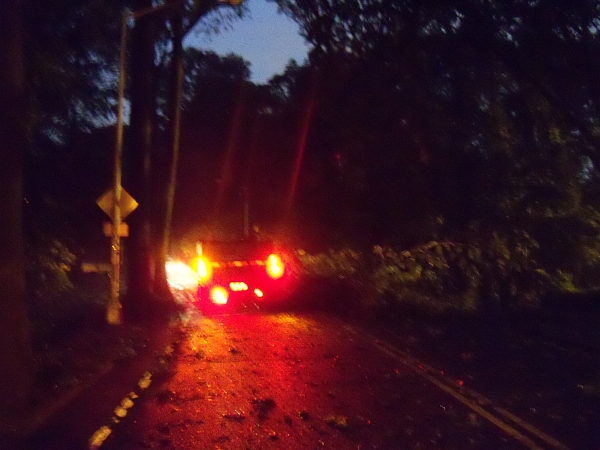 Here's yet another tree along Forest Park Drive -- that road alone lost about 5 trees. That's a real shame -- it's such a beautiful road -- luckily there are many, many more.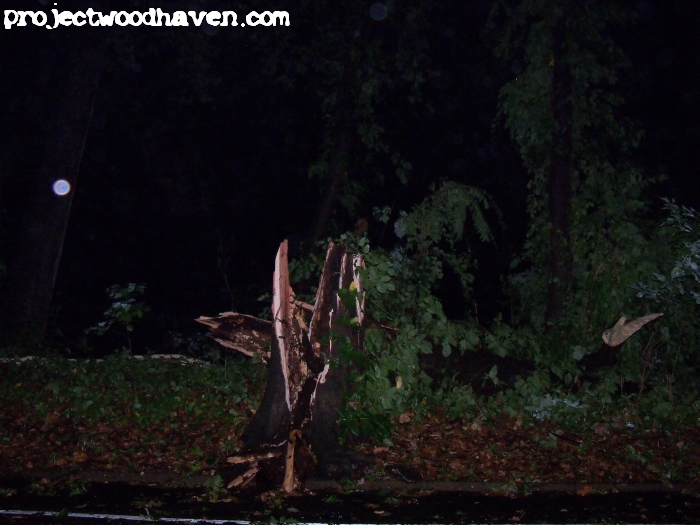 This is just outside the bandshell parking lot.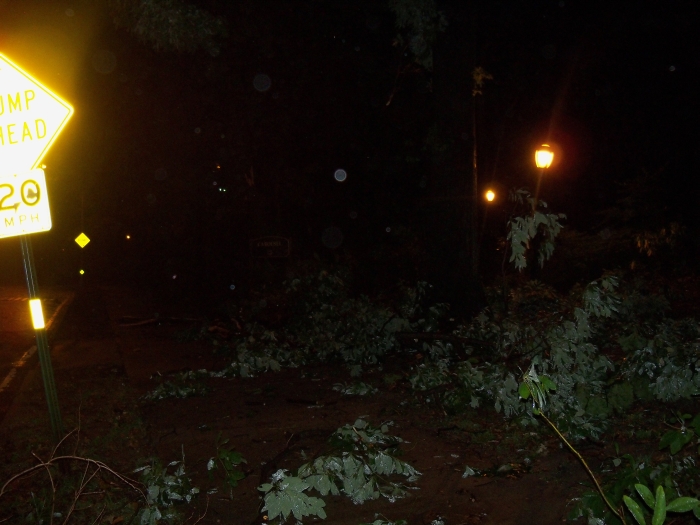 In this instance, a huge branch was ripped off a gigantic tree. This is near the entrance to the Carousel.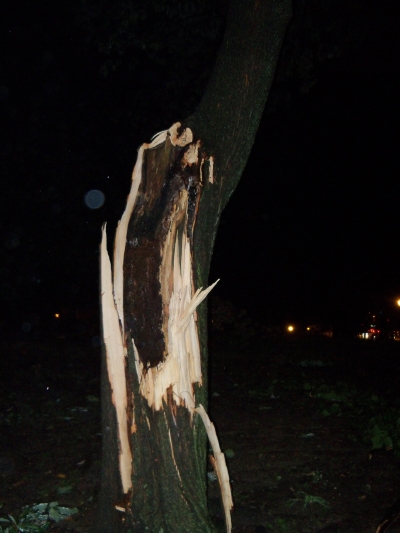 Holy smokes -- look at this -- and again, hollow. I guess we don't know much about trees. That looks dangerous.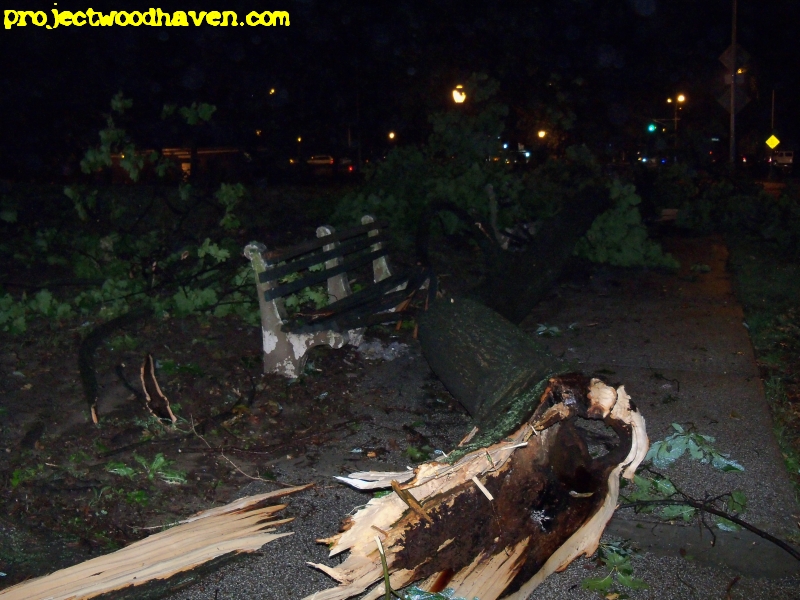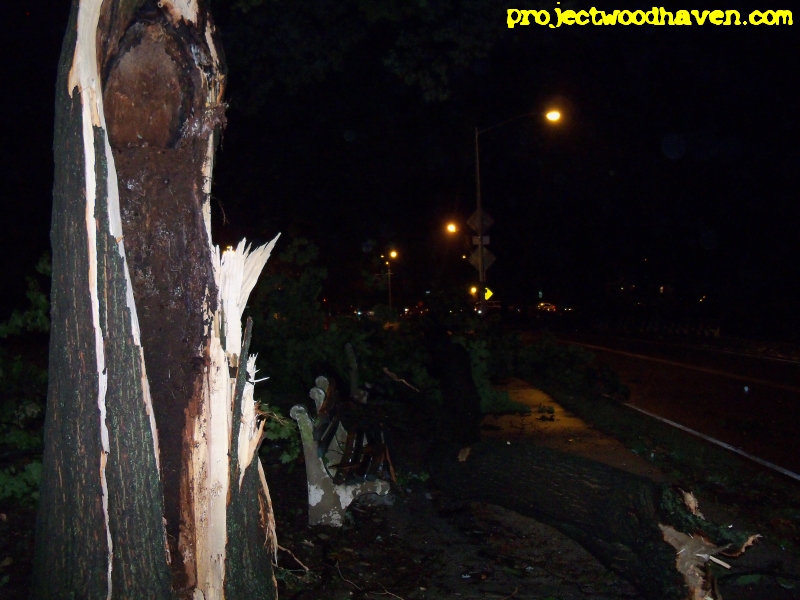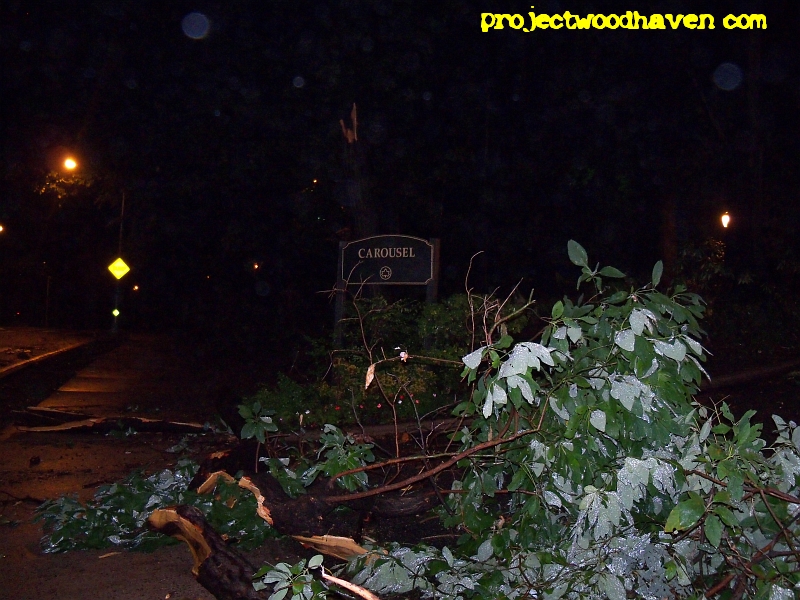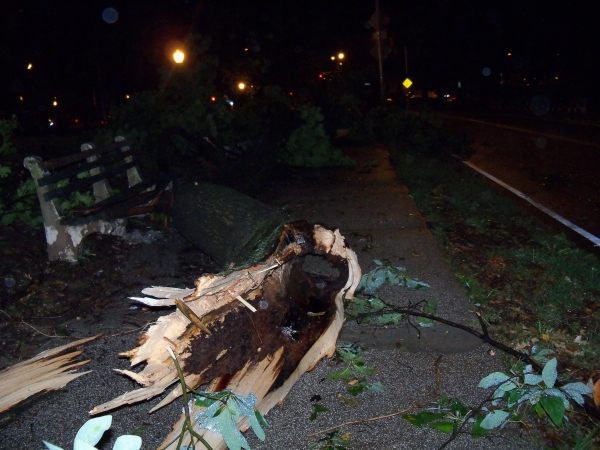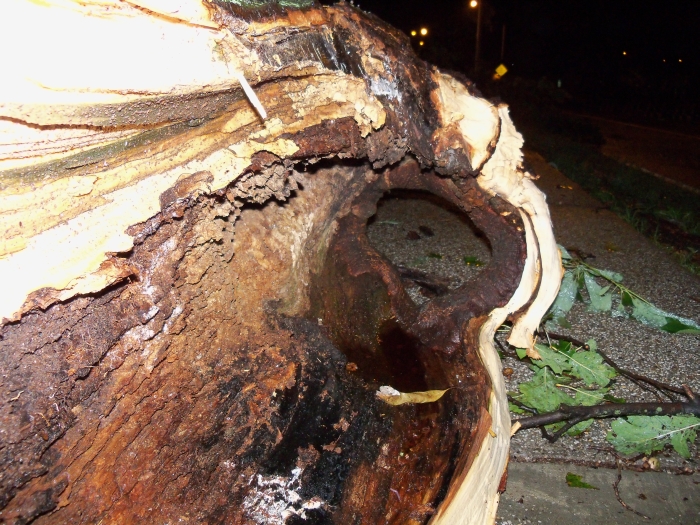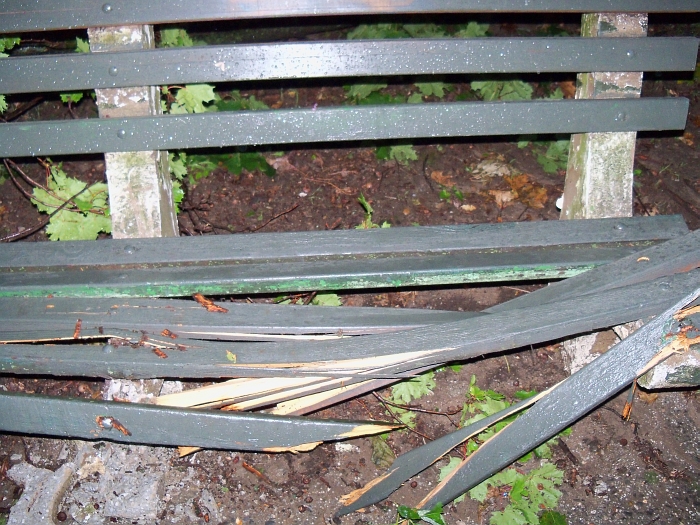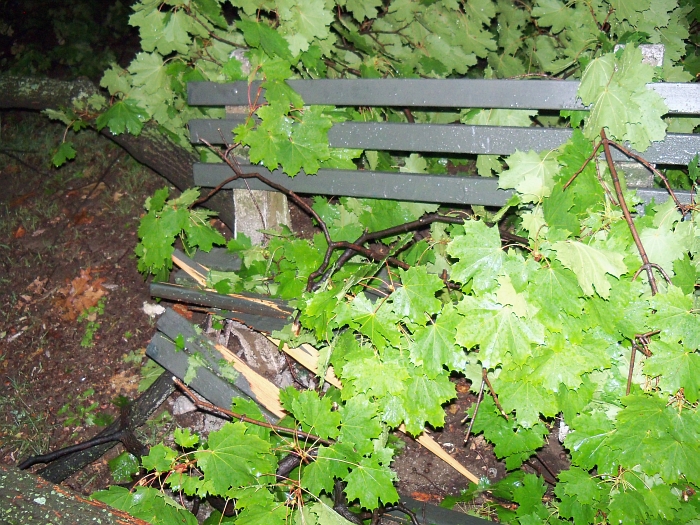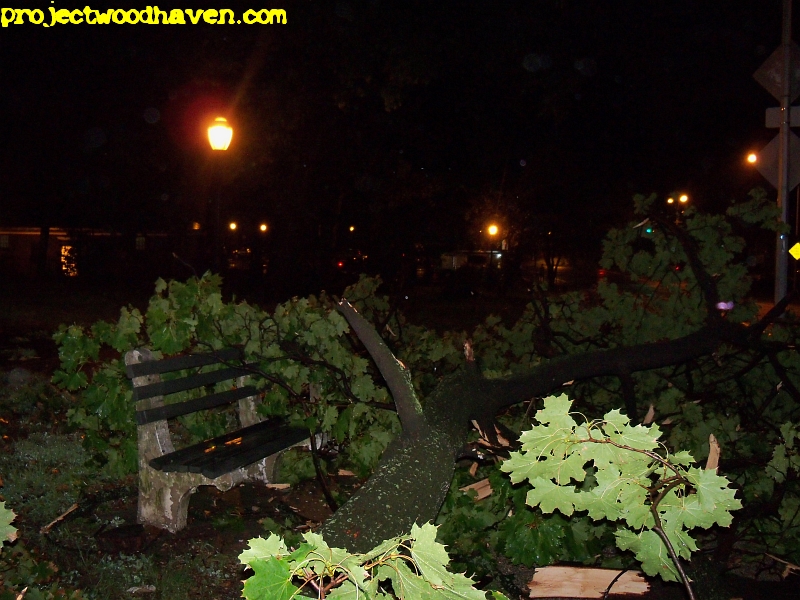 If you have any comments, or would like to suggest other projects, drop us a line at info@projectwoodhaven.com or projectwoodhaven@aol.com .