Each year, the first Friday of December, the residents of Woodhaven gather to celebrate the holiday season at a ceremony that culminates with the lighting of the Community Tree at Forest Parkway and Jamaica Avenue. And here's some great news -- our tree was just voted 4th Best in NYC in a Daily News Poll. The Tree Lighting Ceremony is brought to you courtesy of the Woodhaven BID --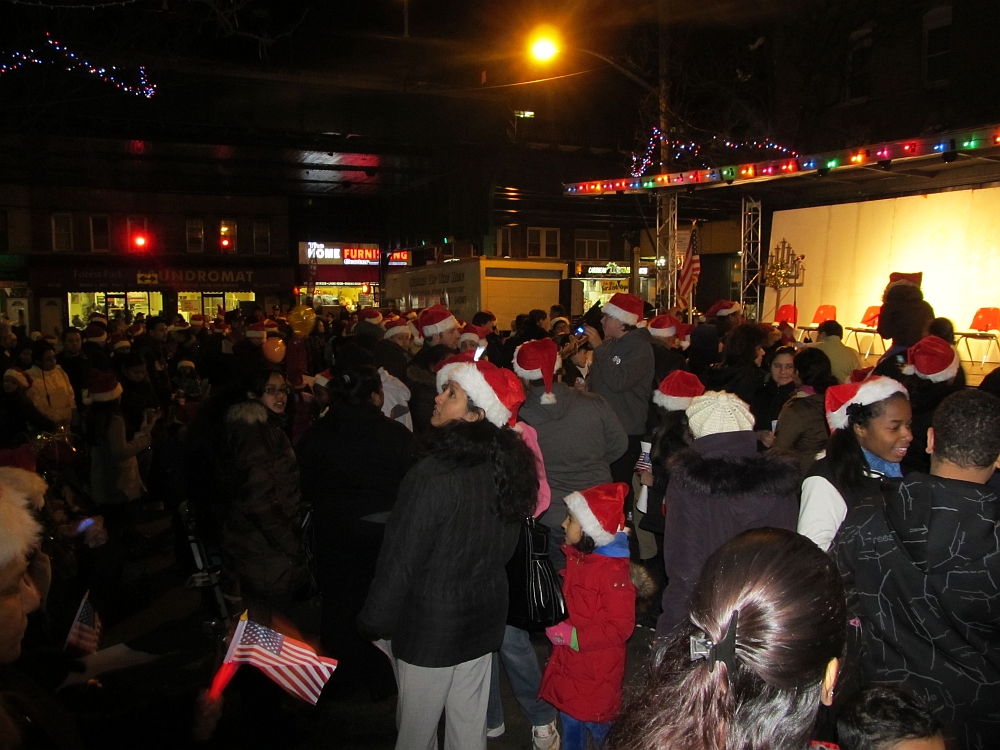 Close to 200 residents pack the intersection, which is closed off by the NYPD for a few hours. It was a little chilly this Friday Night and everyone was bundled up. The ROTC from Franklin K. Lane was there -- as they always are -- and they held the flag for the pledge.


The residents were in a festive mood, anxiously awaiting the lighting of the tree. And they were all getting ready for the Christmas parade, which was to be held the following morning (click here for coverage).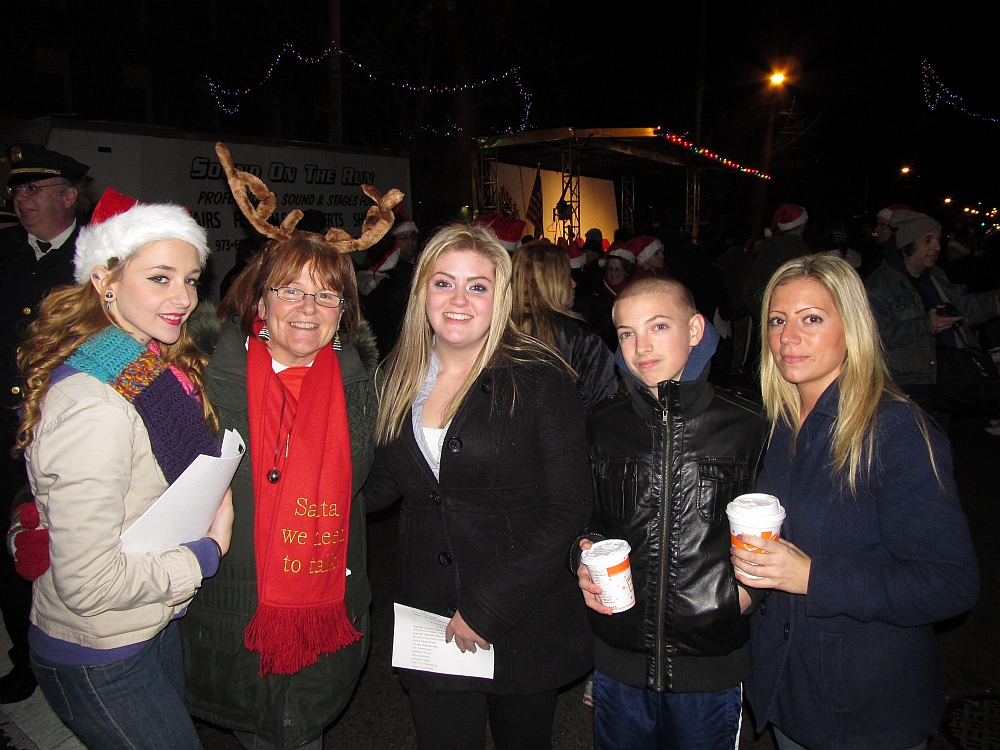 It's a very happy occasion, as evidenced by the smiles below. From left to right, Captain Martin Briffa (102 Pct.), Father John Francis (St. Thomas), Deputy Inspector Armando DeLeon (102 Pct.), GWDC Board Member Paul Rudolph (Walker Funeral Home), WBID Exec. Director Maria Thomson, State Senator Joe Addabbo and State Assemblyman Mike Miller.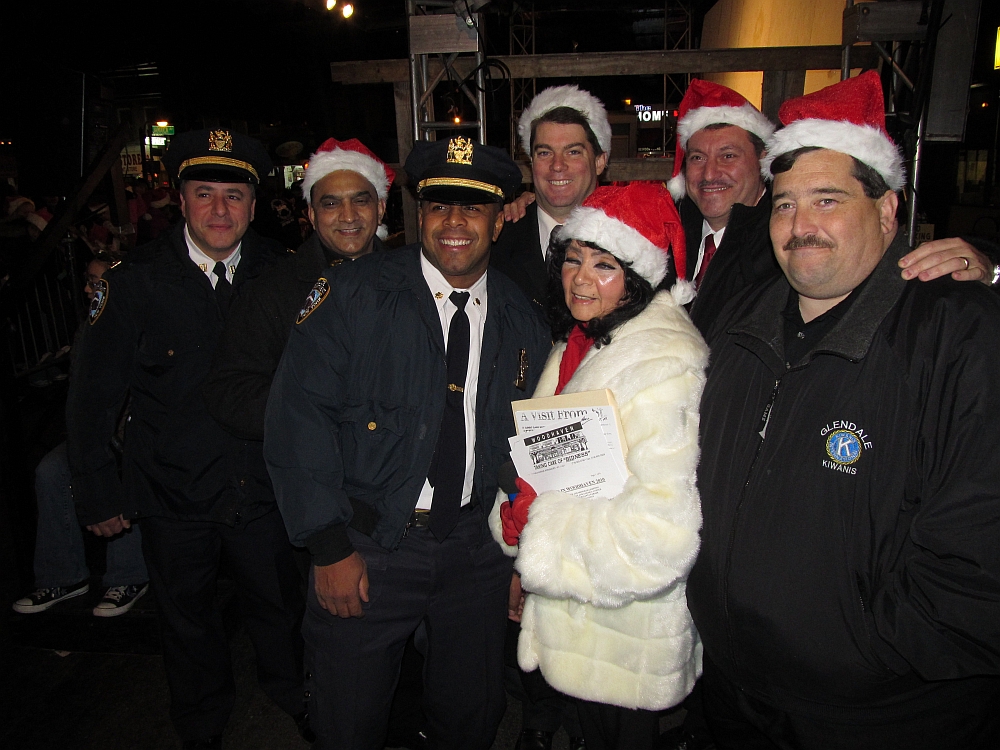 The speakers take the stage to get the festivities underway --


There were lots of picture taking. Here I am with Community Affairs Officer Jose Severion of the 102 Pct.

The 102 Precinct with Eric Ulrich of the City Council.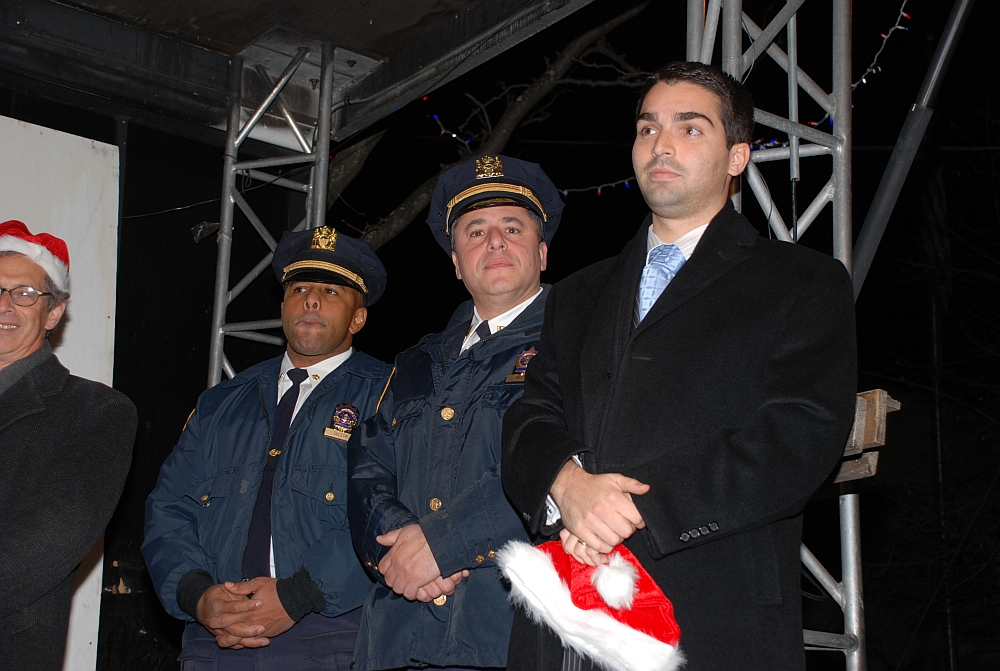 Paul Rudolph entertains the crowd with his rendition of -- what else? -- Rudolph the Red Nosed Reindeer.

Woodhaven's Bill Johnert and Sputnik came out to celebrate, as did Elizabeth Crowley of the City Council along with her rep Kate Mooney.


Here is our video of the evening's events --
Loy and Aisha Gordon came out to celebrate -- Loy and Aisha host local music and poetry events at Neir's Tavern.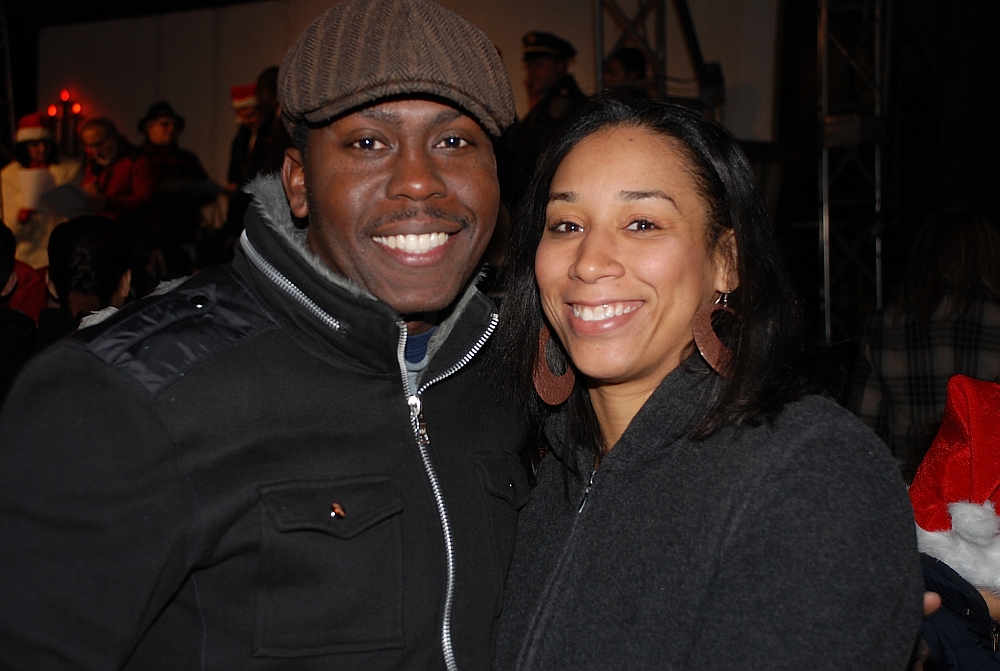 There were an assortment of costumed characters -- Frosty, Rudolph, Shrek, etc. The adults were just as keen to pose with them as the kids!


The kids had a great time with them --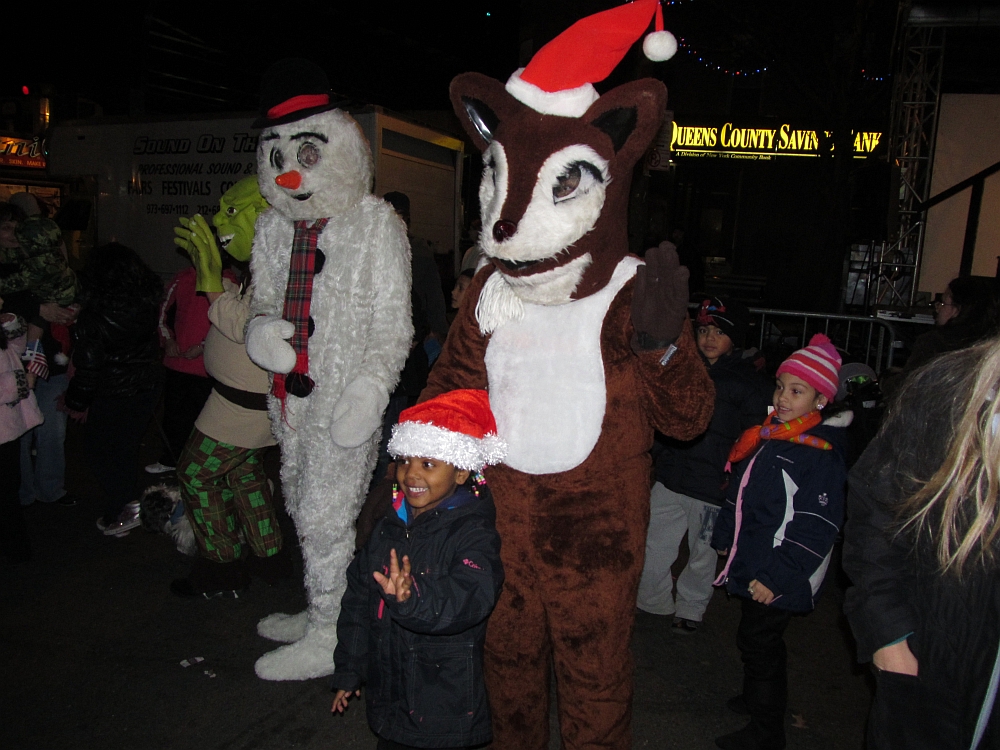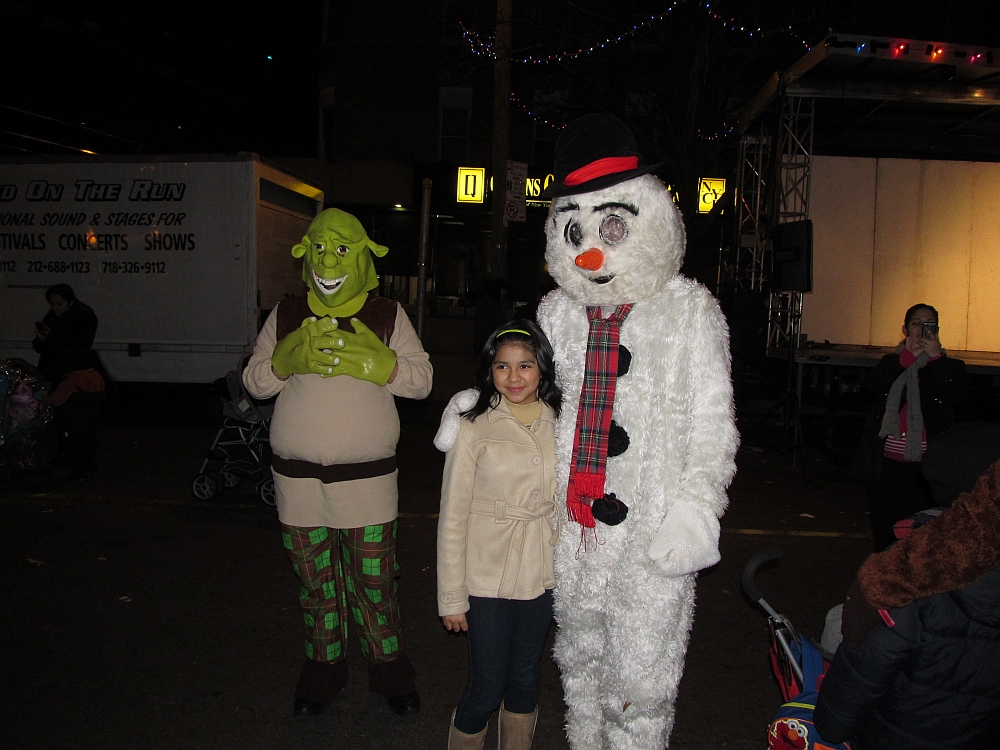 Here's the tree -- freshly lit -- let the Holiday Season begin!!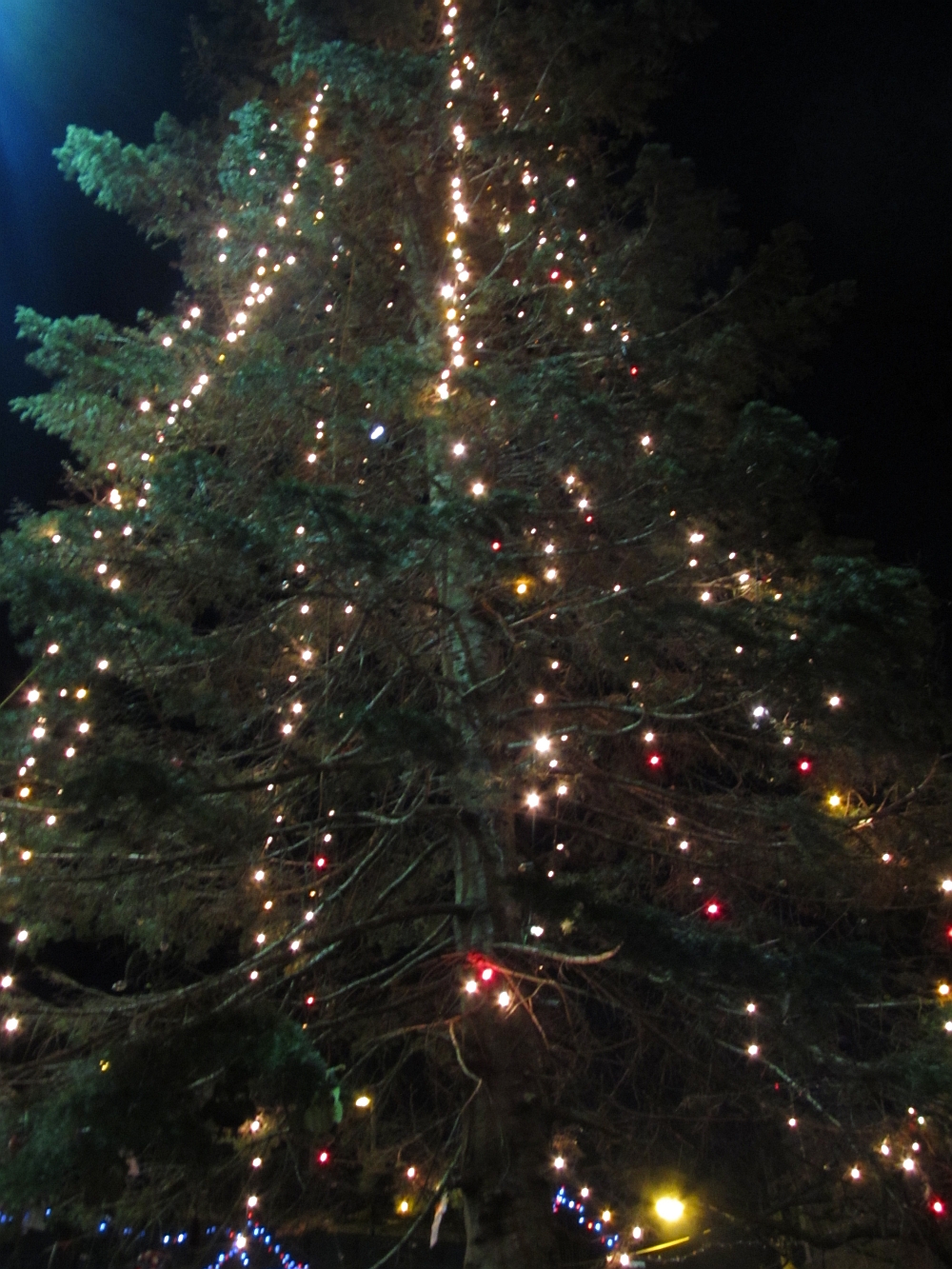 If you have any comments, or would like to suggest other projects, drop us a line at info@projectwoodhaven.com or projectwoodhaven@aol.com.
Return to Project Woodhaven's Home Page
Photos by Joey Wendell