Throughout my life I've had occasional dreams of hidden rooms in my house, rooms that are full of surprises and things of extreme interest. And then, you wake up, disappointed that it was just a dream and that hidden extra room does not exist. St. Matthew's was far from hidden, but as I had never stepped foot inside this historic Woodhaven institution, it felt like a hidden room, an exciting new discovery. And just like the hidden room of my dreams, St. Matthew's is in danger of vanishing.
News quickly spread through Woodhaven that St. Matt's was closing and we were fortunate enough to be able to take a tour -- and as you will see from these photographs, it's a beautiful Church we're in danger of losing. At a glance one can see this is a special building, very European, very Gothic with the large tower overlooking a beautifully maintained property.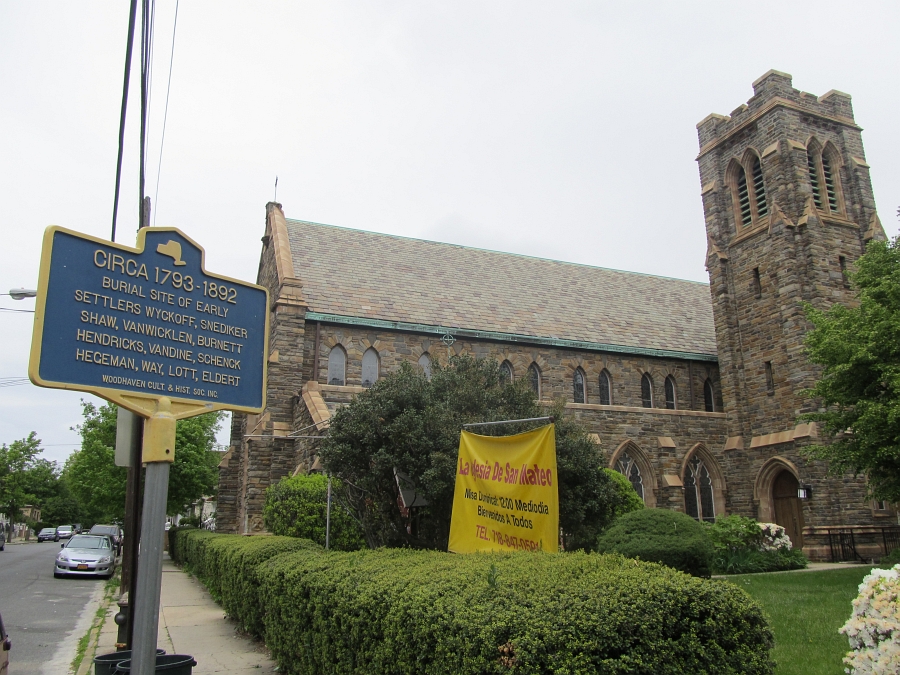 According to The Story of Woodhaven and Ozone Park, St. Matthew's "was organized in 1900 as a mission from the Church of the Resurrection in Richmond Hill. Worship was first conducted in a store on 91st Street. A small frame church was built on the east side of 96th Street and 85th Road. Just before World War I the church was raised to the status of a parish. The congregation began with 50 members but by 1930 the number had reached 350. By 1926 the old church had become obsolete and in March 1927 ground was broken for a larger and more elaborate building in the Gothic style. The first services were held in the new church in December 1927."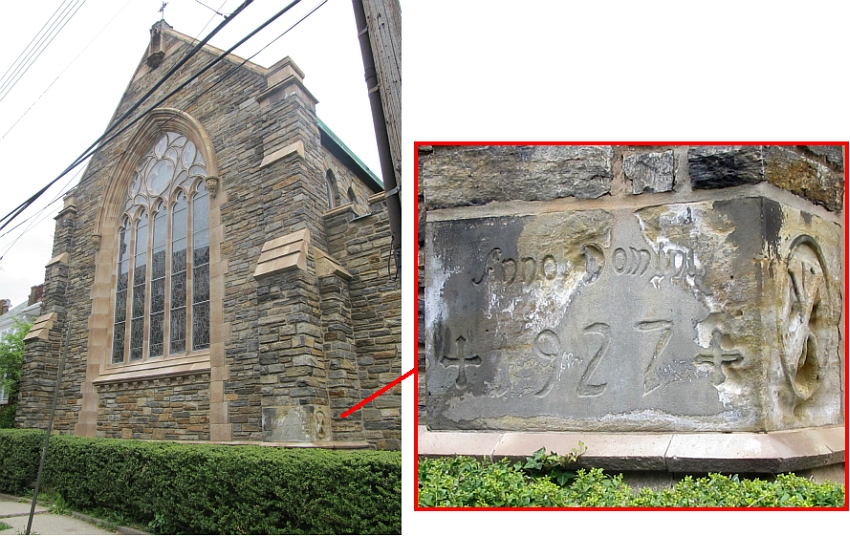 The front grounds of this church are carefully manicured and a real treat to walk about, very warm and inviting. The parishioners at St. Matt's are such nice people, and spoke poignantly about what they expect it will feel like when the Church is deconsecrated this coming Sunday (May 22). Some are still praying for a miracle, but most seemed sadly resigned that closure is now a foregone conclusion. "Even though I know it's coming," one parishioner told us "it's still going to hurt. A lot."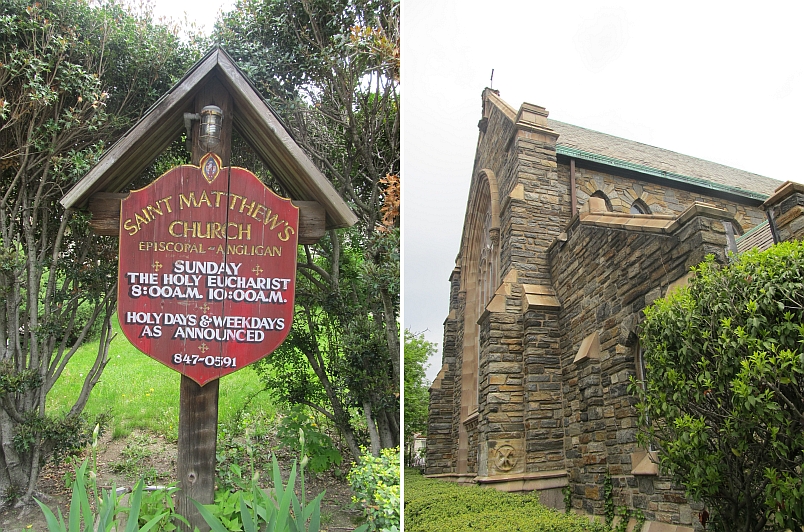 The parishioners of St. Matt's have kept the Church alive, paying for heat, repairs, utility bills -- all out of their pockets. And as the number of parishioners dwindled, so did the chances that St. Matt's could remain open. Some people seem to think that all the parishioners needed to do was speak up and all would be well -- that the community didn't know the Church was in trouble. Look around us, folks -- our community is full of Churches in trouble and in danger of closing.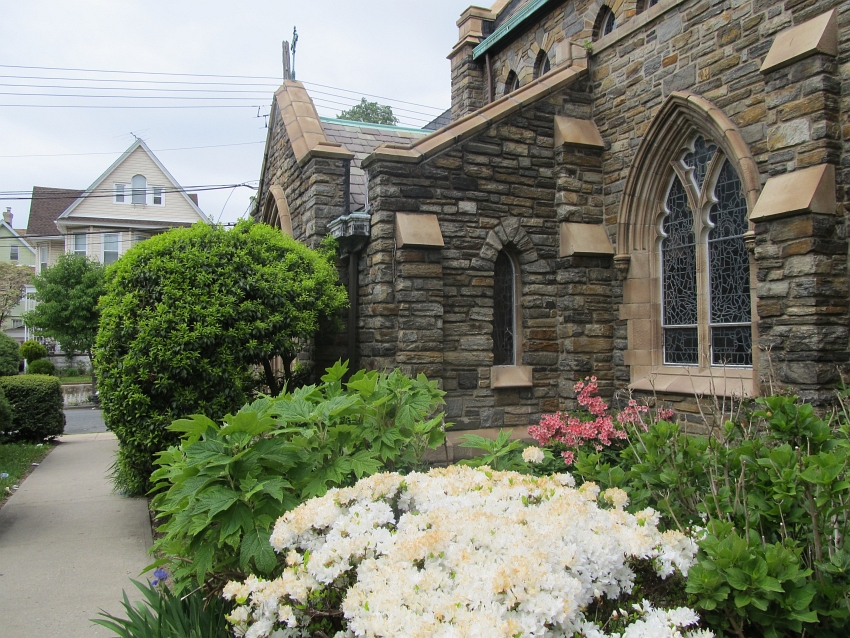 Look at the beautiful stonework, particularly around the windows. It's a building that's rich with interesting angles and views.


Nosing around the front yard, I spied a statue of who I assume to be St. Matthew amongst the bushes and flowers.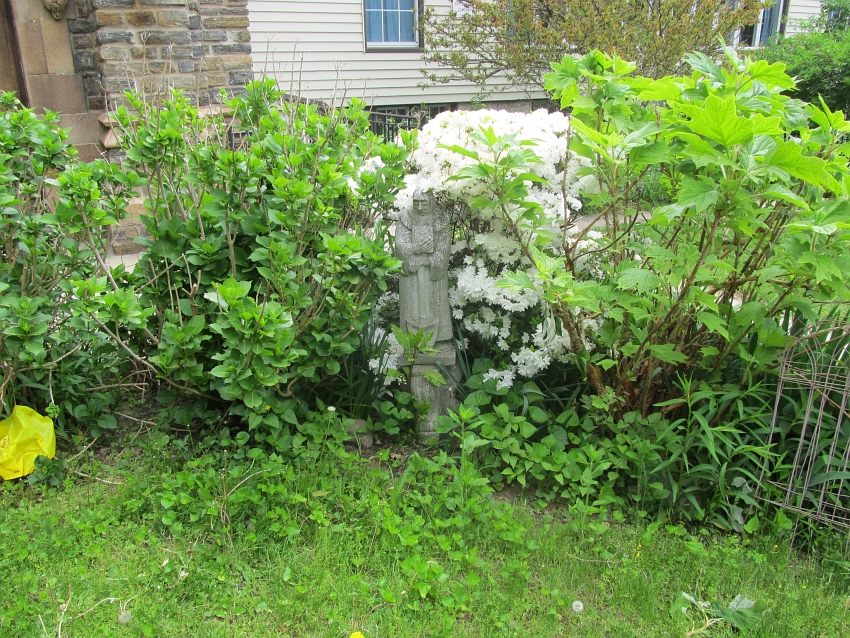 The parishioners are hopeful that a buyer can be found, one that will use this facility as a Church. It would be tragic to see this building torn down. However, this economy isn't conducive to that kind of activity -- and any such plans would be further complicated by the impending rezoning of Woodhaven.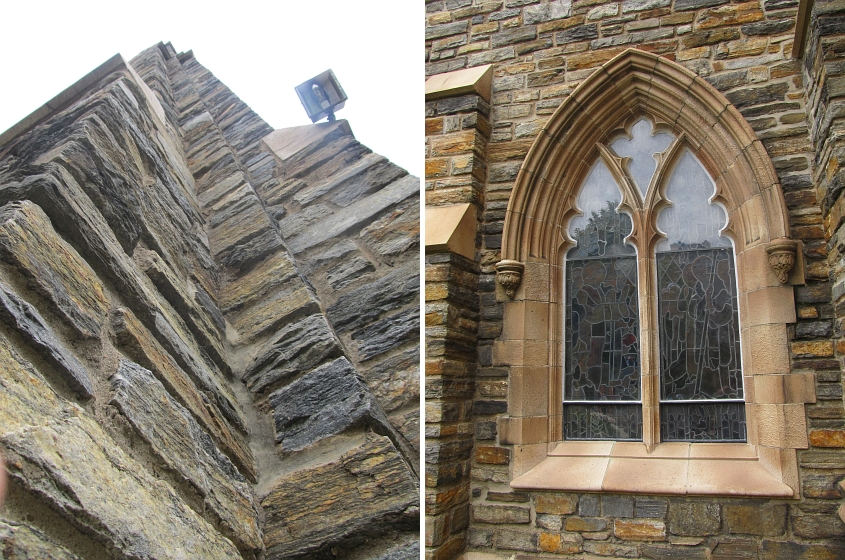 As we toured the facility we came across photographs of all of the Reverends of St. Matthew's -- below, from left to right: Rev. Albert Carrier Bunn, MD (1902 - 1911), Rev. James Stuart Neill (1912 - 1917), and Rev. Francis Vinton Baer (1918 - 1937). These were the men that shepherded St. Matt's from it's early days in Woodhaven on Jamaica Avenue, through the construction of what we have on 96th Street today.
And here we are, inside St. Matthew's -- and it's an impressive, beautiful piece of work, with giant stained-glass windows at the front and back of the Church. And there are rows of stained-glass at the top of each side.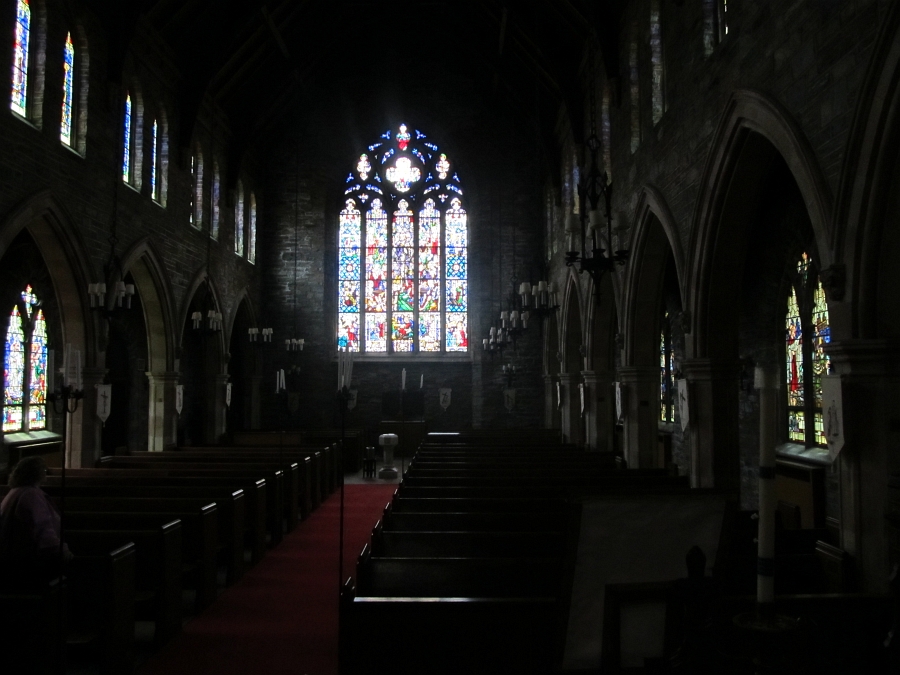 Click here to continue the tour -- see more of St. Matthew's in Part 2!
See Also! The Wyckoff-Snedicker Cemetery, Woodhaven's cemetery which contains the remains of some of this area's earliest settlers.
If you have any comments, or would like to suggest other projects, drop us a line at info@projectwoodhaven.com or projectwoodhaven@aol.com.
Return to Project Woodhaven's Home Page
Photos by Joey Wendell