FREAK STORM HITS WOODHAVEN

What turned out to be a record breaking storm hit the North East today -- and it was beautiful. Over the past few years we've gone out, cameras in hand, whenever there was a good snow storm. But what made this different was the month (October!) and all of the leaves on the trees. It made for some stunning scenery.


The road through Forest Park was a little slick -- but we were going slow anyway (to enjoy the scenery) so it didn't matter. The leaves and the very wet (and heavy) snow was causing the branches to bend under the weight.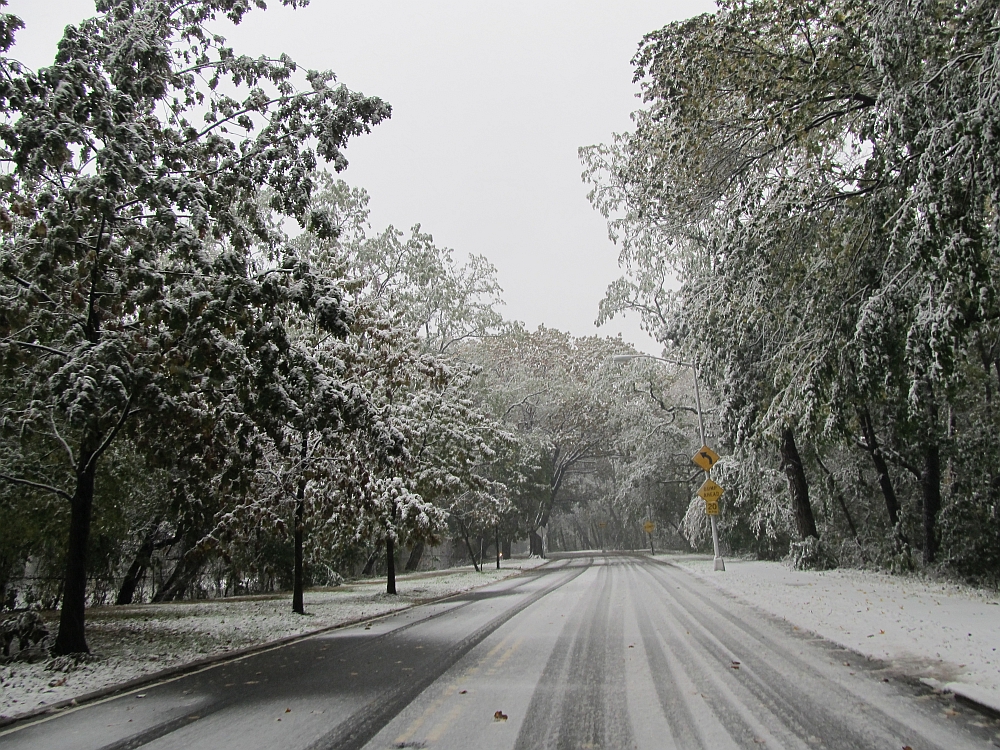 It seemed just like yesterday we were all over at the bandshell, enjoying a summer show (swatting away mosquitoes) -- now it was covered in snow frosting.


That big tree is always bent like that -- but with all that snow and weight on it, it looked like it was leaning way over.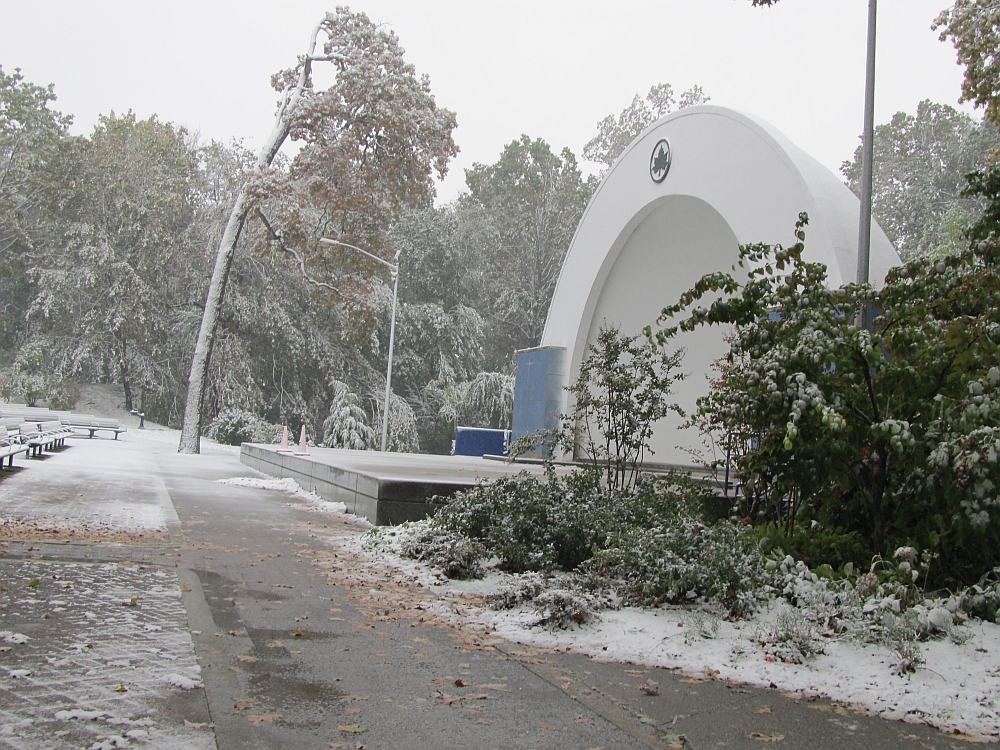 There's a Toy Run scheduled for tomorrow (Sunday, October 30th) -- and the police horses were out in preparation --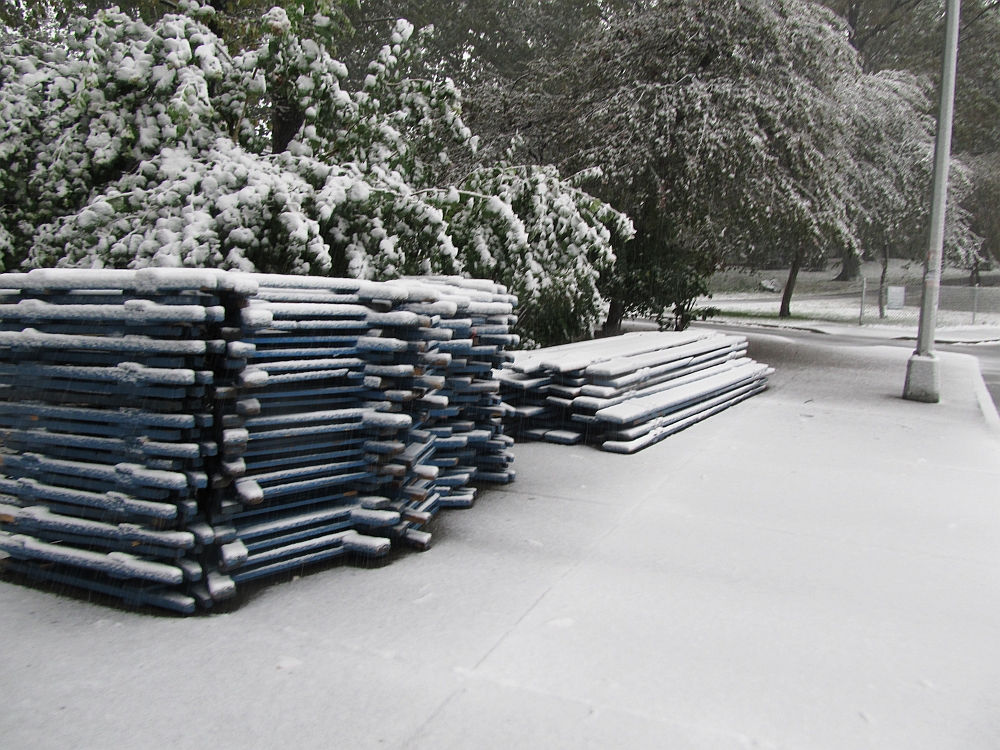 The obligatory shot of the steps in Forest Park -- our favorite spot in the park.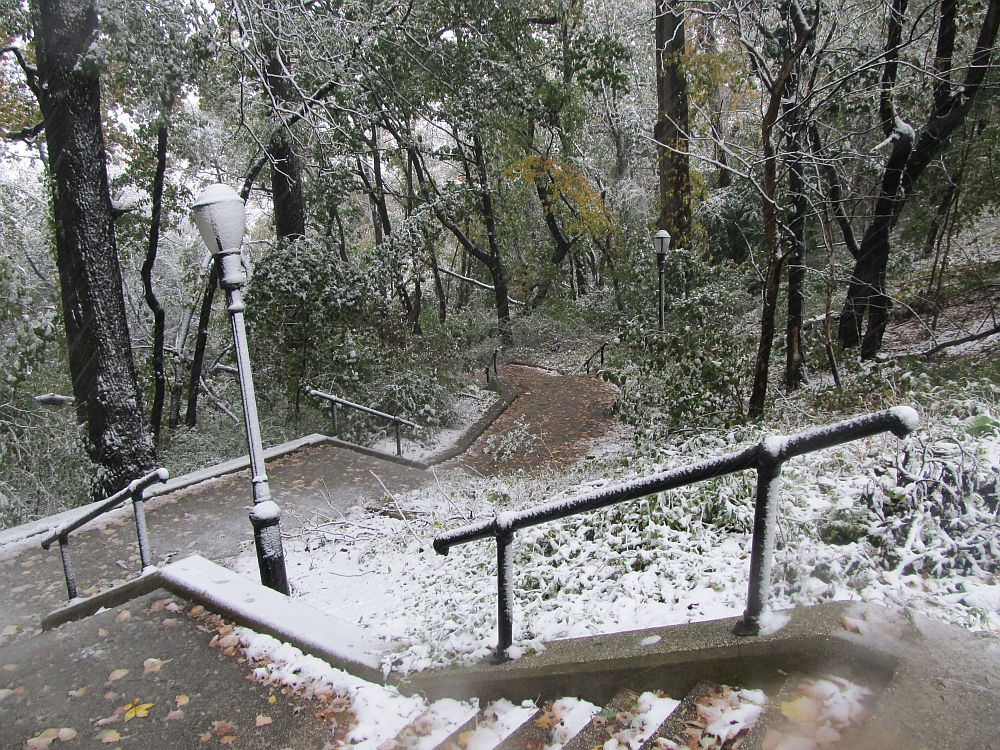 A few random shots of trees -- just so weird seeing snow on those fully loaded trees --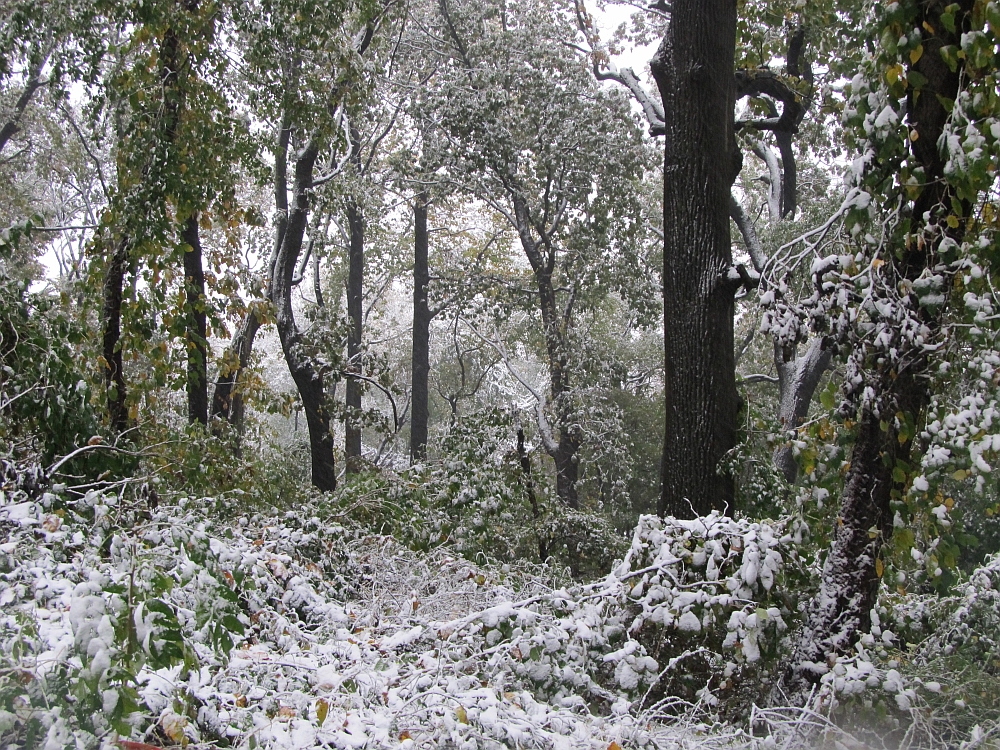 Check this one out -- the trees on the left side of the road are snow-free -- the ones on the right are covered.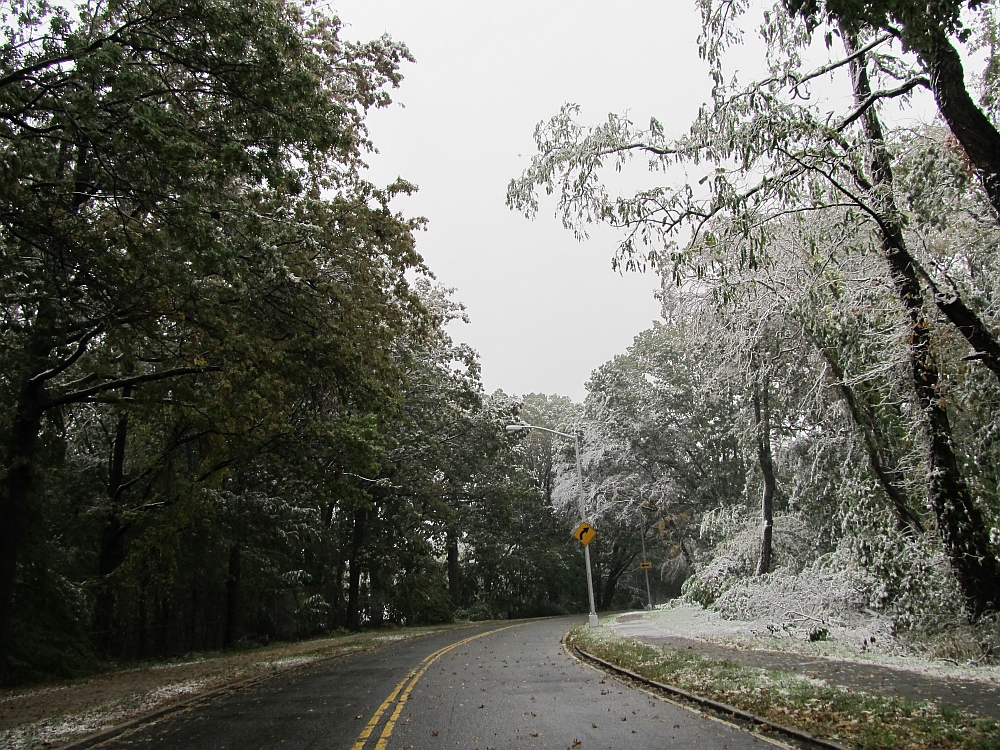 The Forest Park Carousel -- with the new fence (and without the old cyclone fence) -- looks very nice --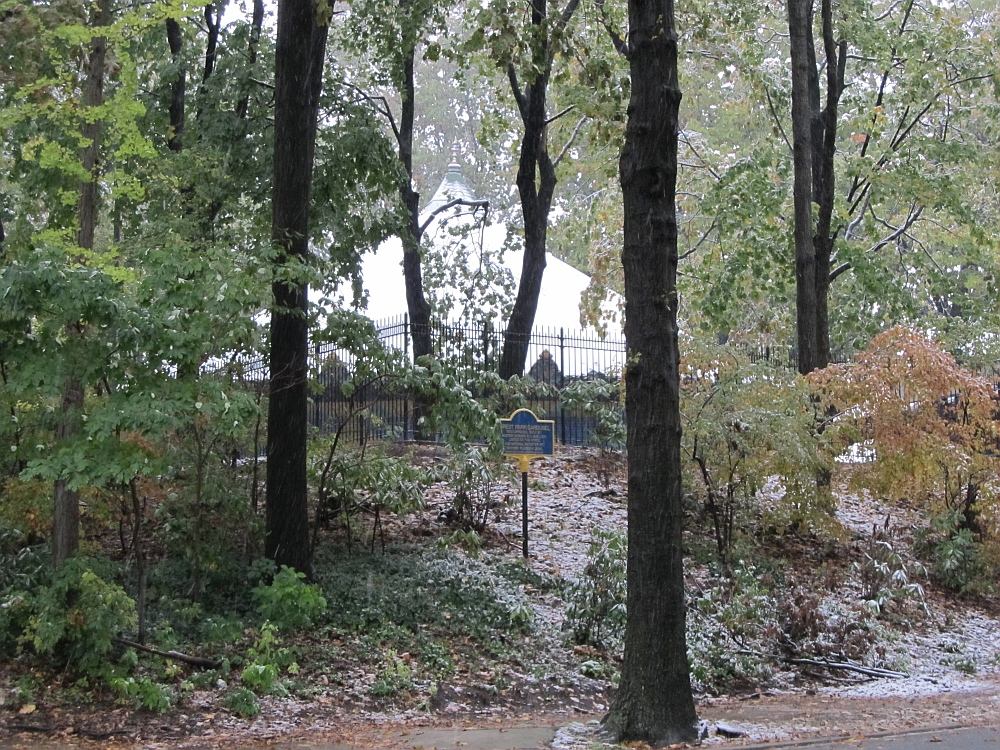 These kids are usually on their skateboards -- today they were huddled under the overhang of the bandshell -- brings back memories.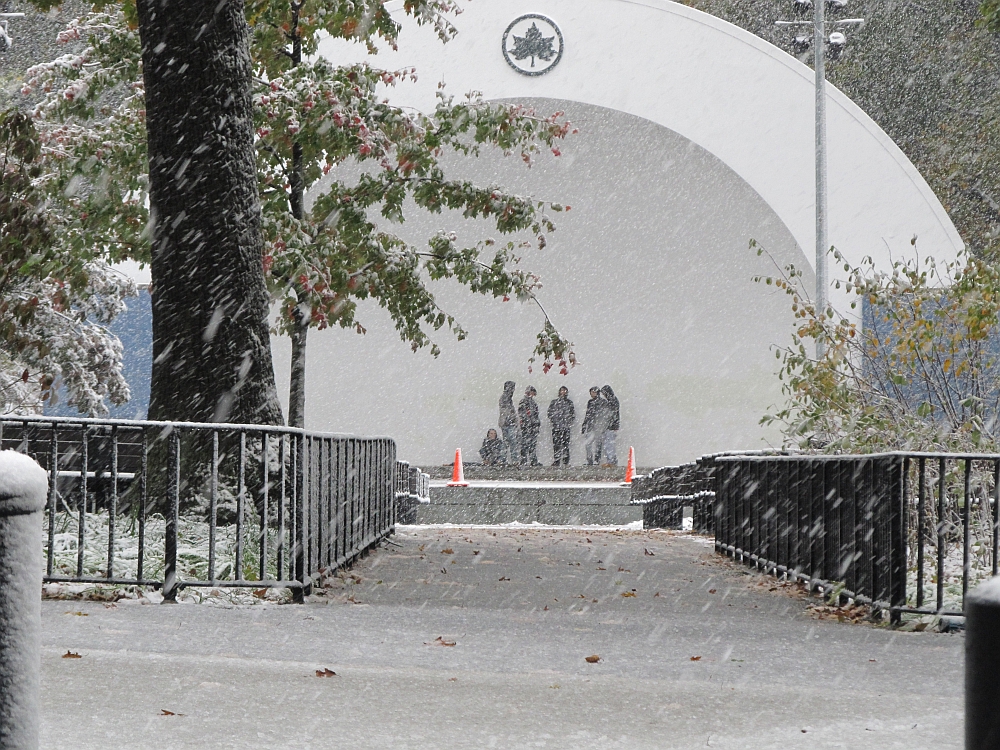 The wind was whipping -- and it was real cold --


Over at Victory Field, a bunch of kids were playing soccer --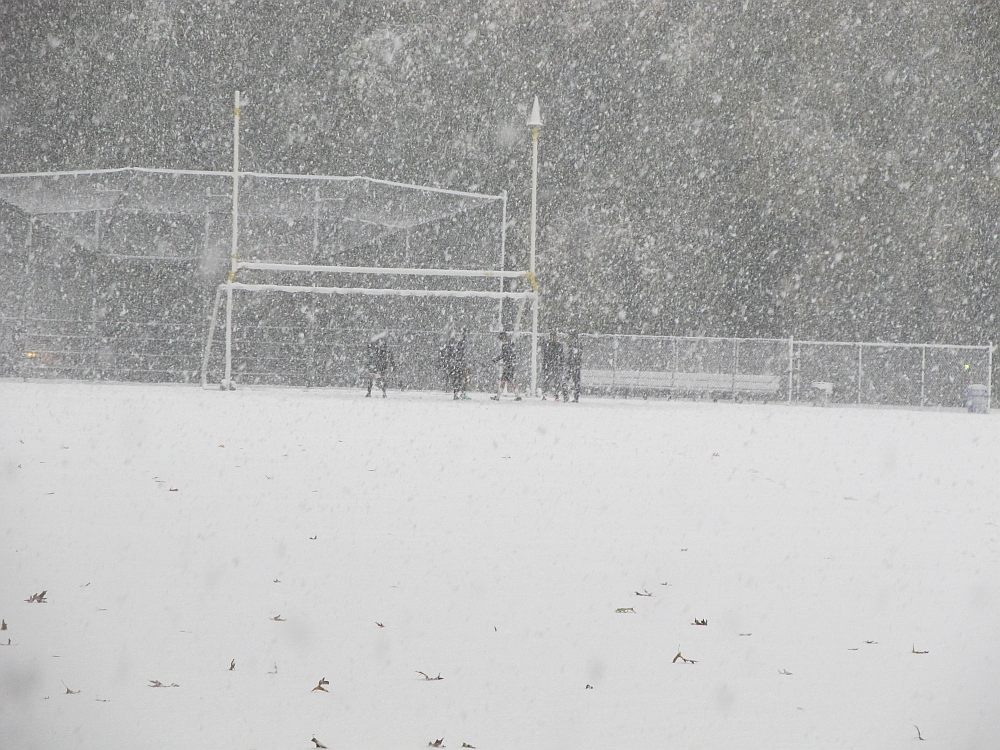 Here is a brief video of our tour around Woodhaven during the storm --

Now, if snow on leaves looked weird, snow on Halloween decorations looked even weirder! The wet snow seemed to defeat a number of the inflatable decorations --


Count Dracula looks really pissed off! Ha! This was our favorite picture of the day...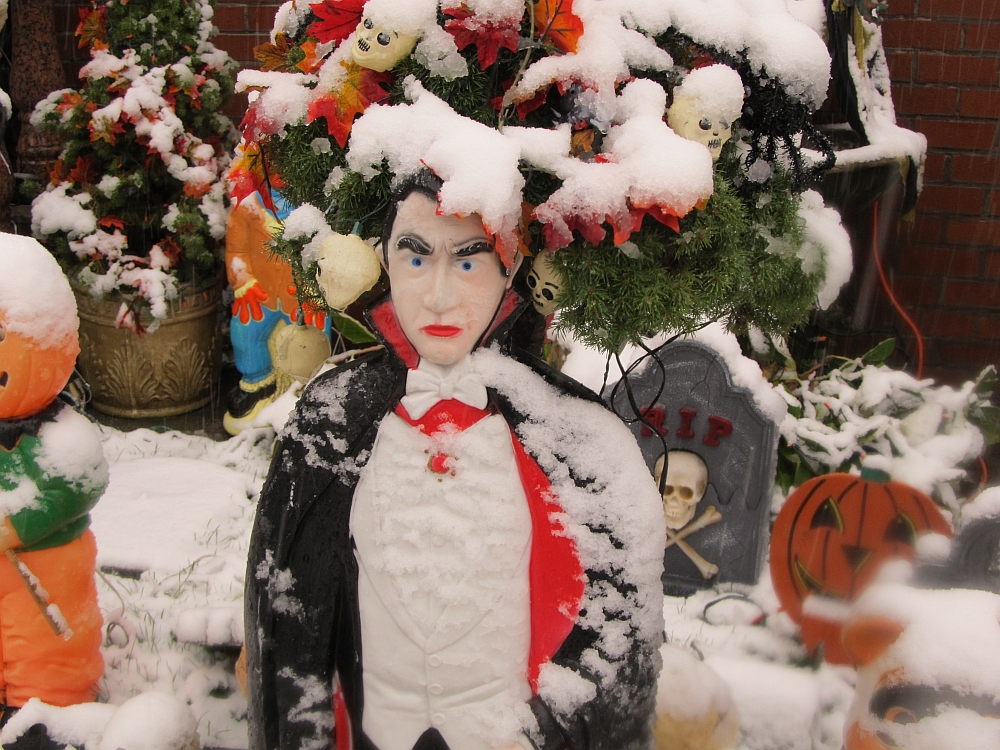 The snow was mixed with rain at times, but that didn't stop Jason and Freddy from squaring off. This is the famous Halloween House on 91st Street -- they do a great job every year.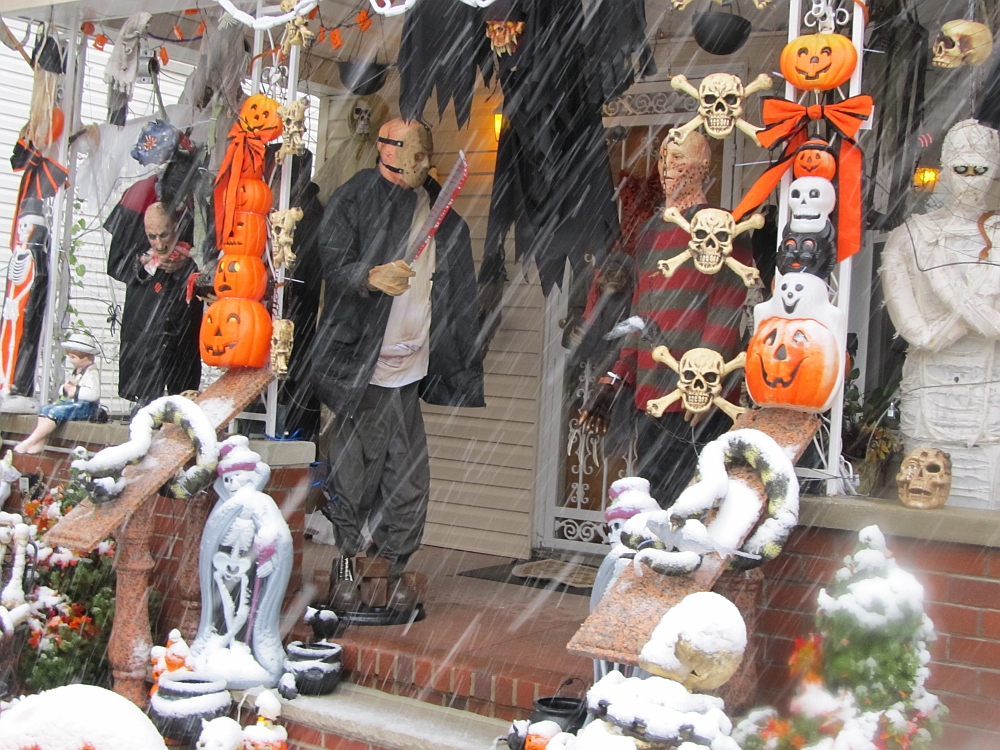 The skeletons were under-dressed!


Love the way the snow lays on the tombstones and skulls -- it makes this skeleton's efforts to climb out of the pond seem more desperate.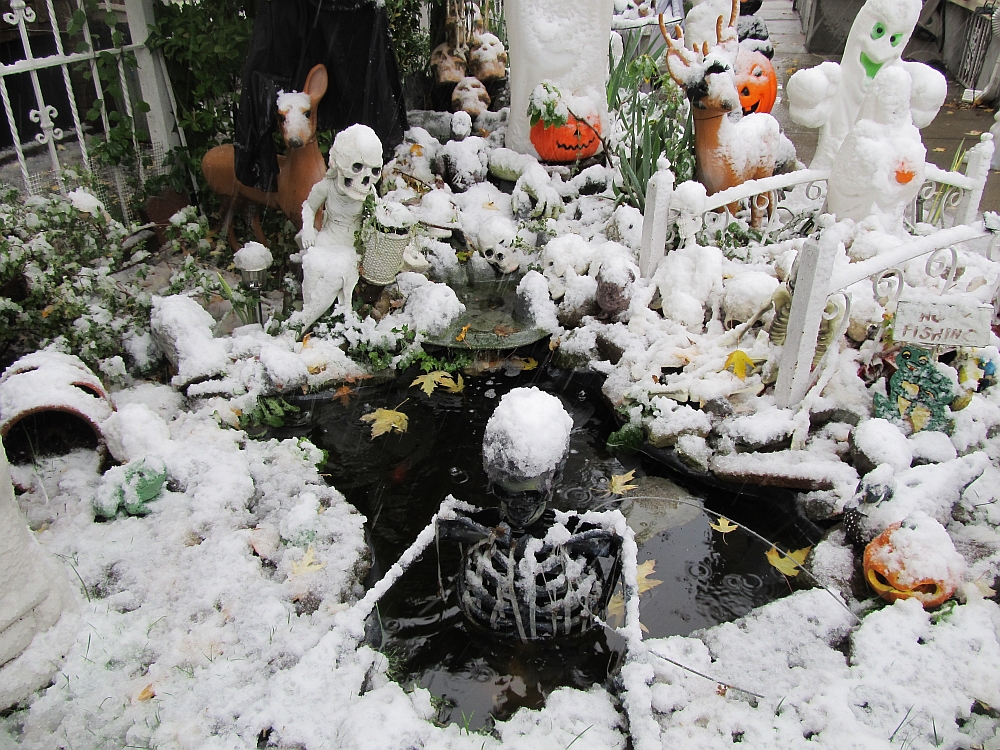 What a tremendous display --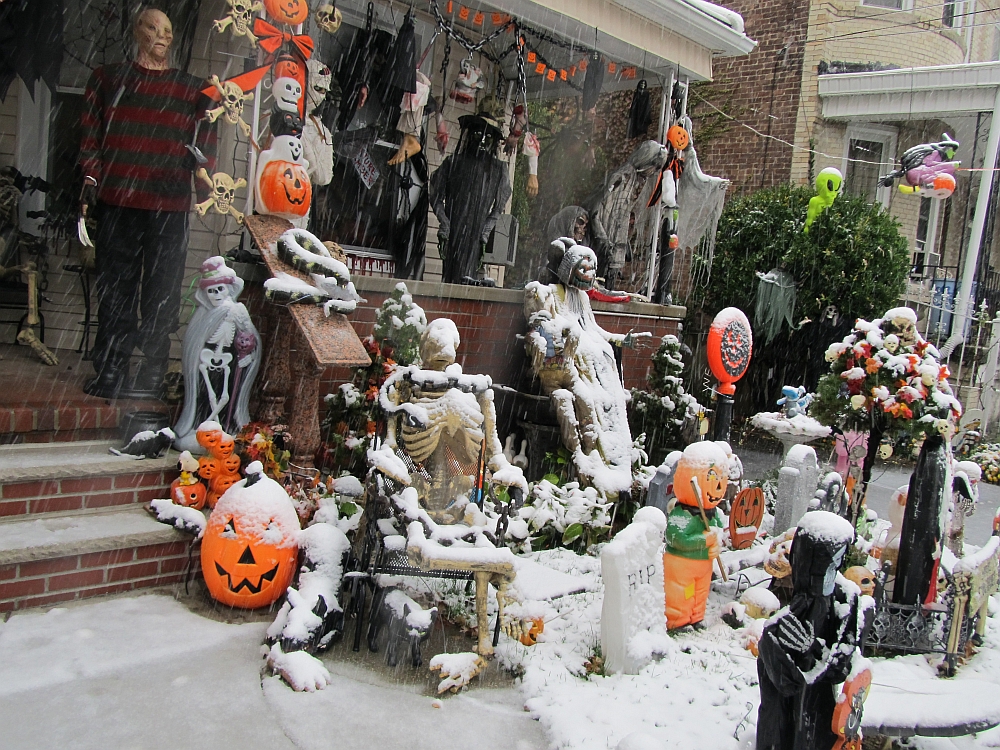 And we finish off with another inflatable that was bogged down with snow and ice -- this one a spider -- hopefully the snow and ice (and the cold) will vanish by Monday so the kids can go Trick or Treating! Remember, there will be lots of little ones on the street Monday -- Drive Slow and Drive Safe!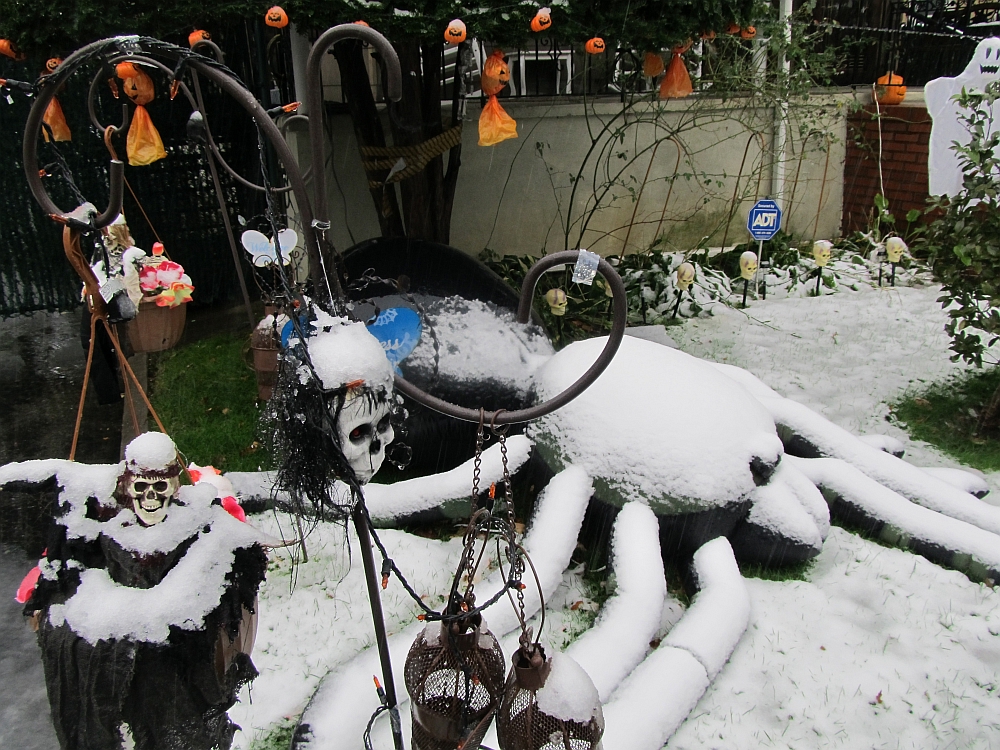 If you have any comments, or would like to suggest other projects, drop us a line at info@projectwoodhaven.com or projectwoodhaven@aol.com.
Return to Project Woodhaven's Home Page
Photos by Joey Wendell