The weather forecasts had been for 1 to 3 inches, so we weren't expecting much -- unlike a dusting 2 years ago when a blizzard had been predicted -- and we were very happy with what we received, a nice dusting which made everything look crisp and clean. We hit the road early this morning for a look around town. It was very cold and a little windy. It didn't stick on most of the sidewalks, but the park was beautiful, especially since the sun was so bright. Here's an interesting look at Forest Park in the shadows of houses on Park Lane South. These pictures were taken early, around 7:30 to 8 AM.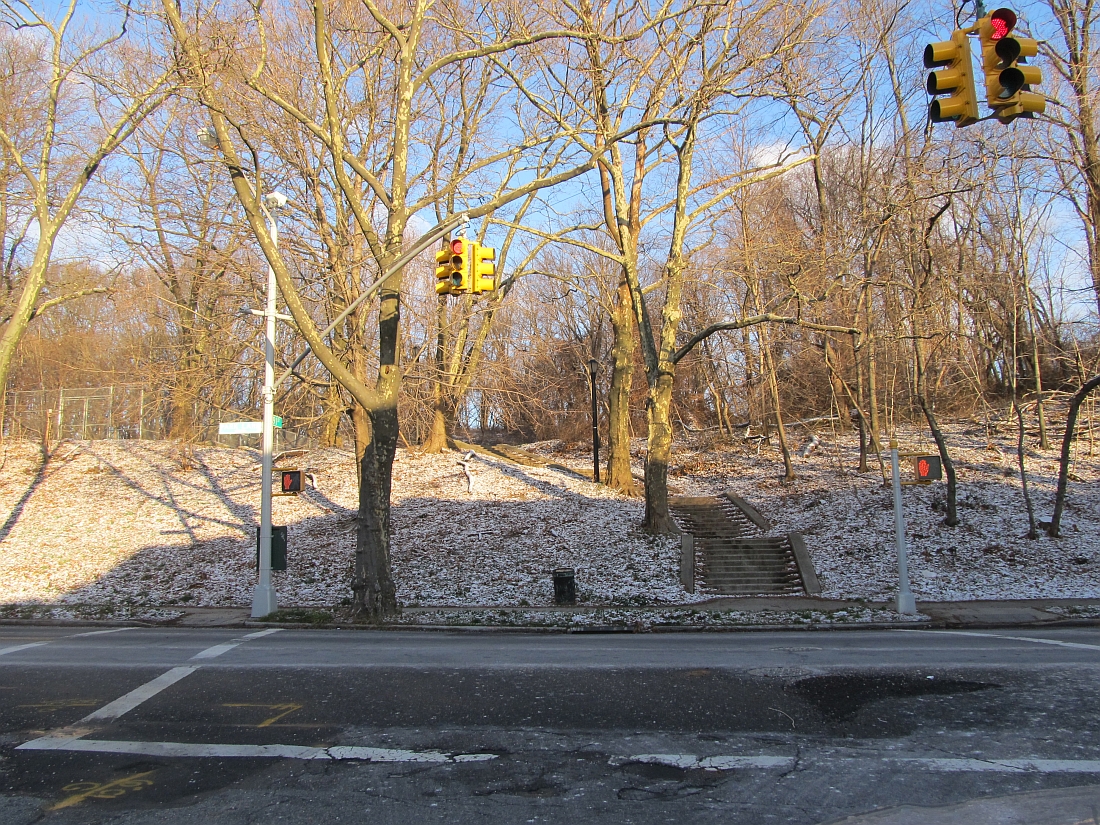 At that time of the morning, the sun shines through the houses on PLS, making for interesting corridors of light.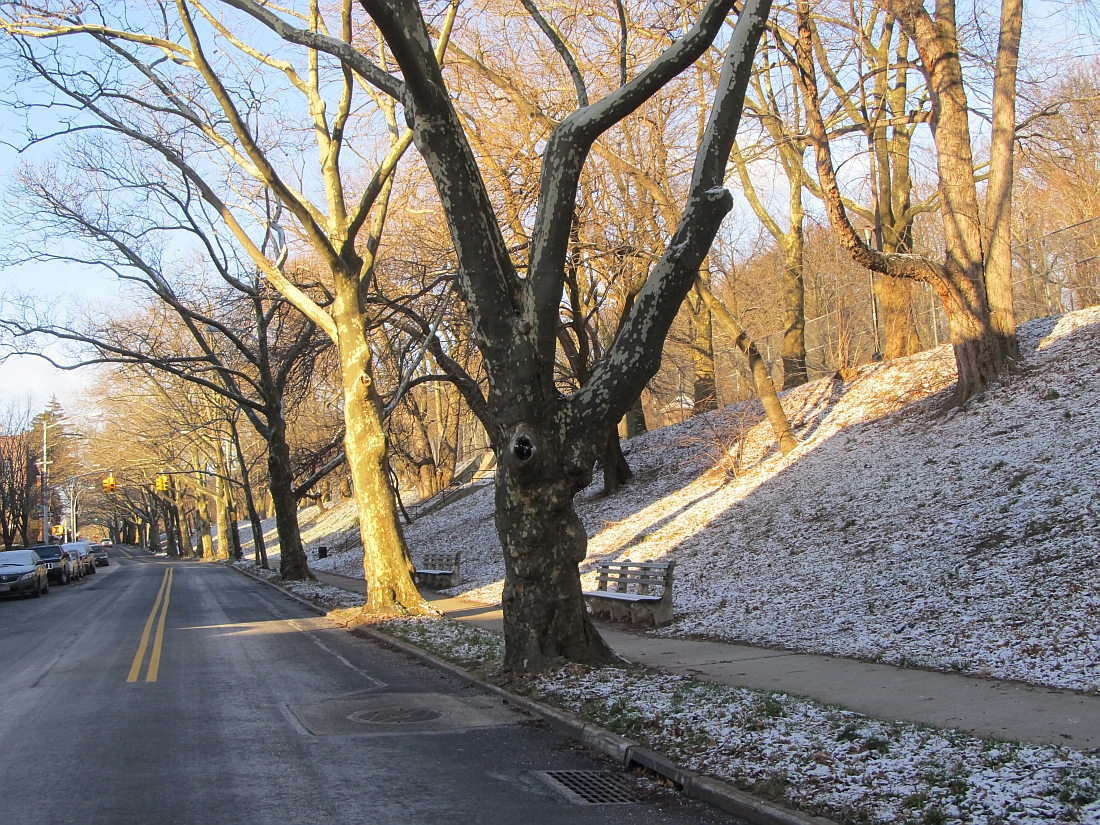 The steps at Forest Parkway and PLS. Looks like a huge tree down across the steps. We did a feature on these steps in the summer of 2009 (click here for a warmer day).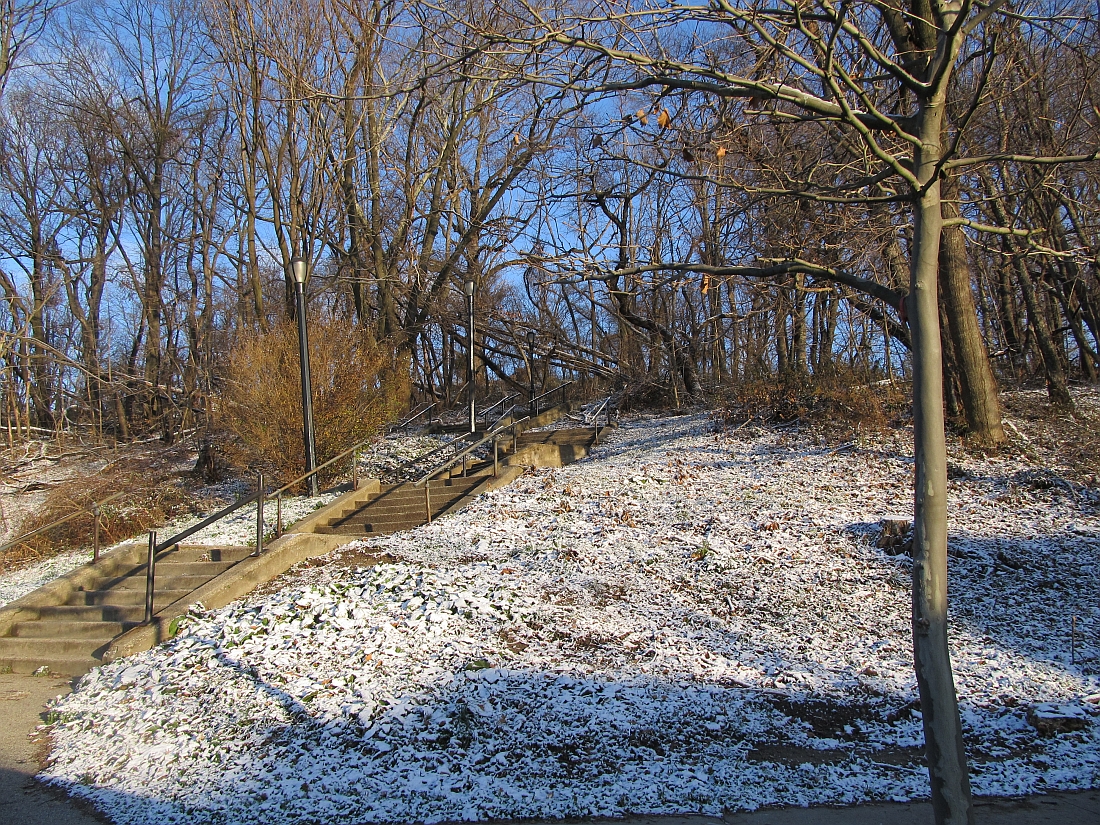 Something about an empty bench in the winter grabs me. Just seems so . . . cold. I love this picture -- taken by my wife Joey, as are most of the pics on this site -- I love the white empty field behind the empty bench. This would make a nice painting.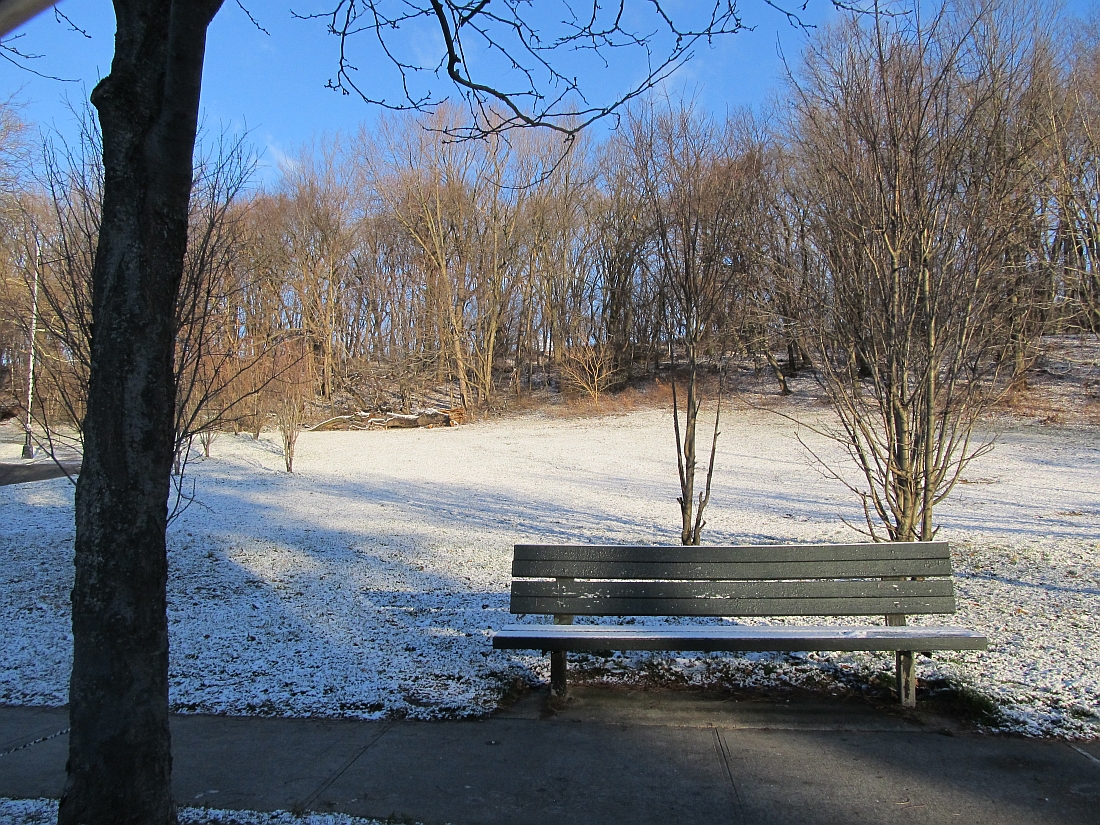 Some more benches -- these ones in the shade, with an empty playground in the background.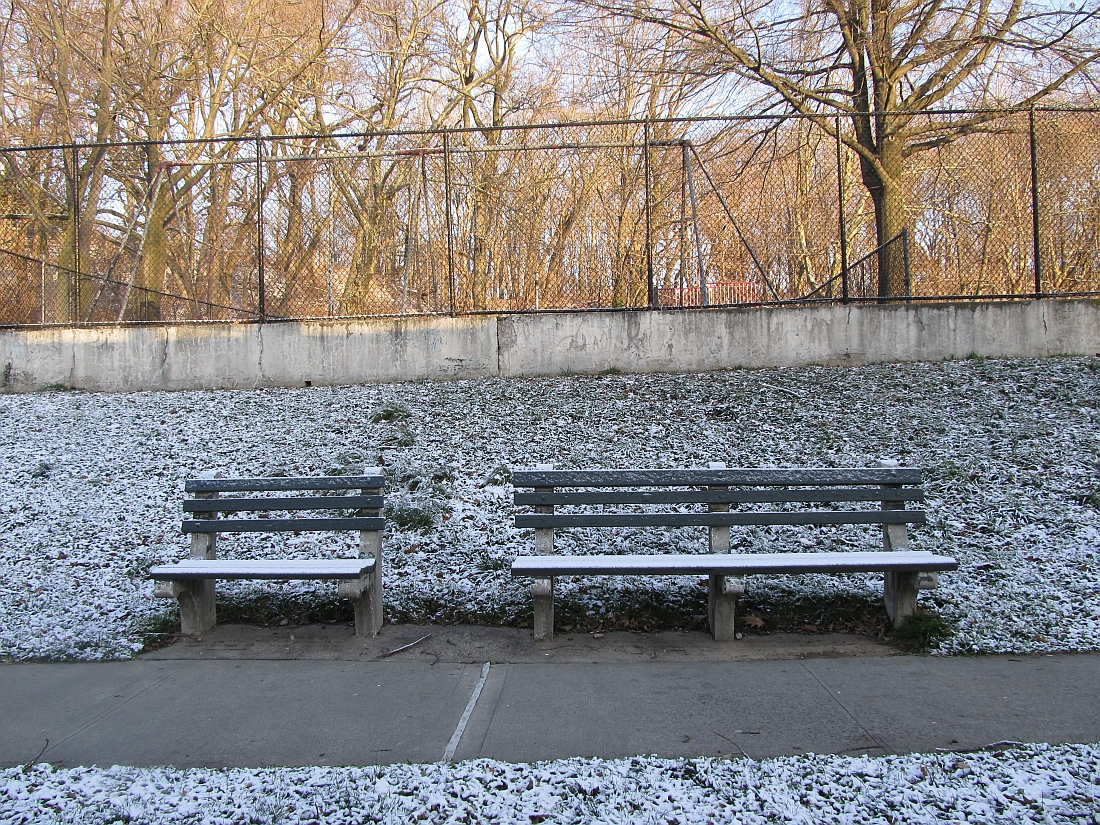 As I'm putting this page together I'm recalling a picture I found online and posted on Facebook earlier this year -- here it is, from the NY Post in 1942 -- love the description, it's quite apt: coldly forlorn.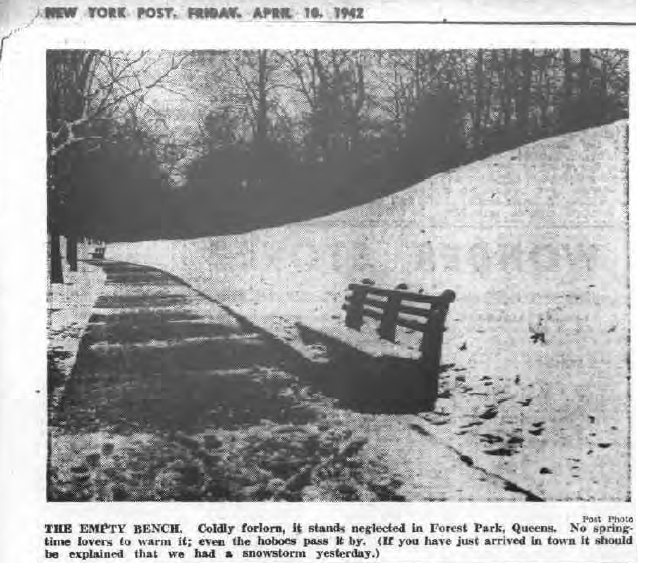 More steps in Forest Park -- Oak Ridge is visible at the top of the hill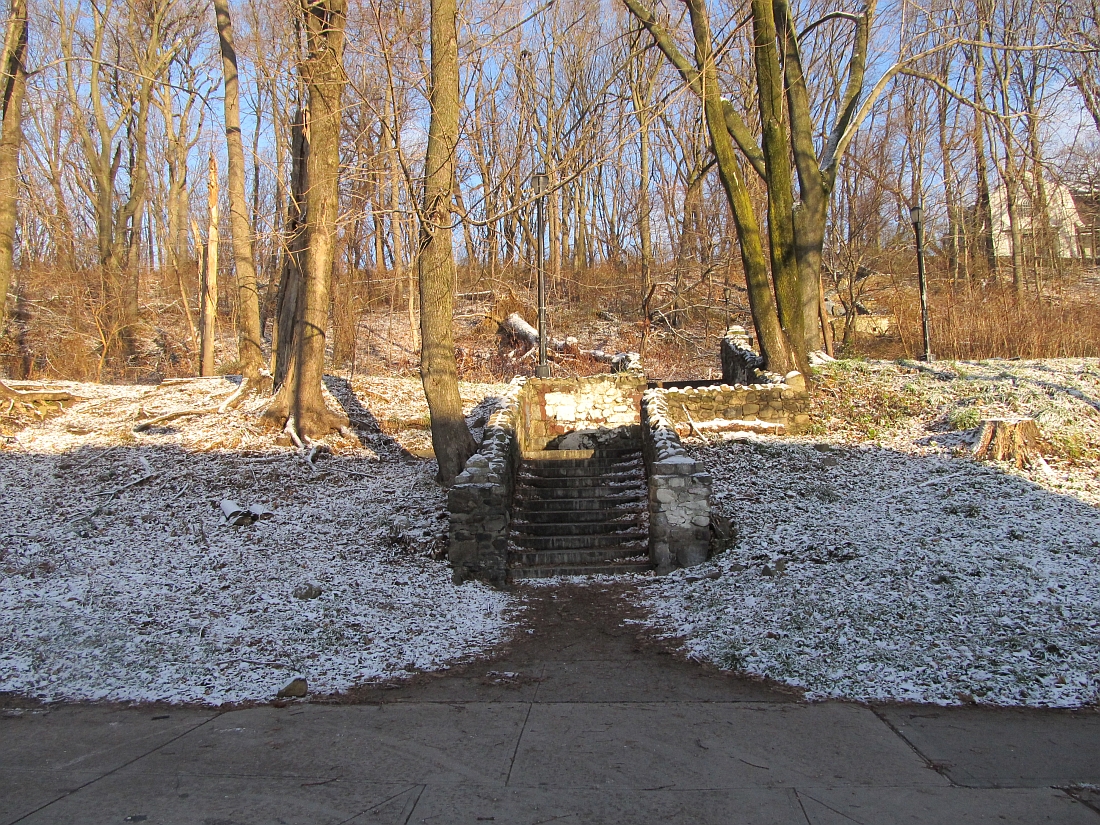 Here are the same steps on a much warmer day -- click here for more pictures of this staircase.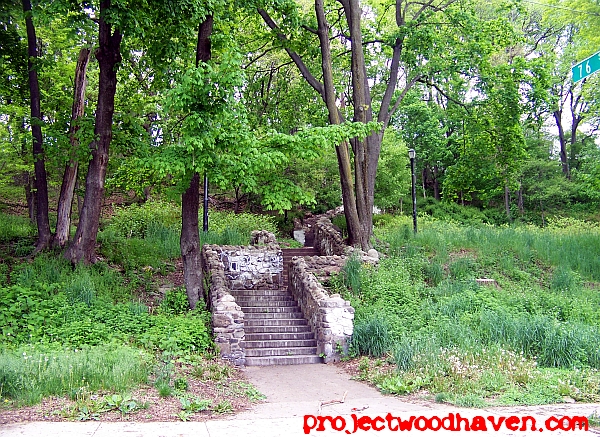 Cypress Hills Cemetery overlooking Franklin K. Lane High School.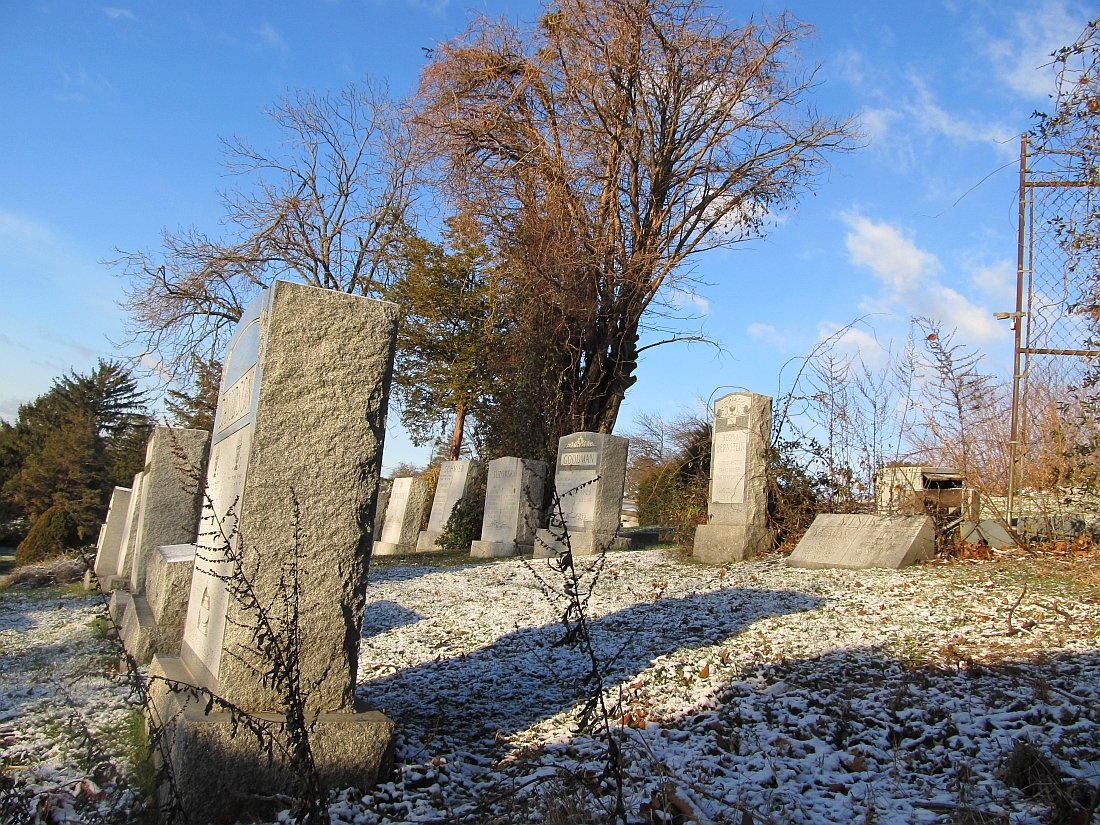 A shot looking down the hill -- we posted a similar shot a few years ago -- this one is more from ground level, which is pretty appropriate.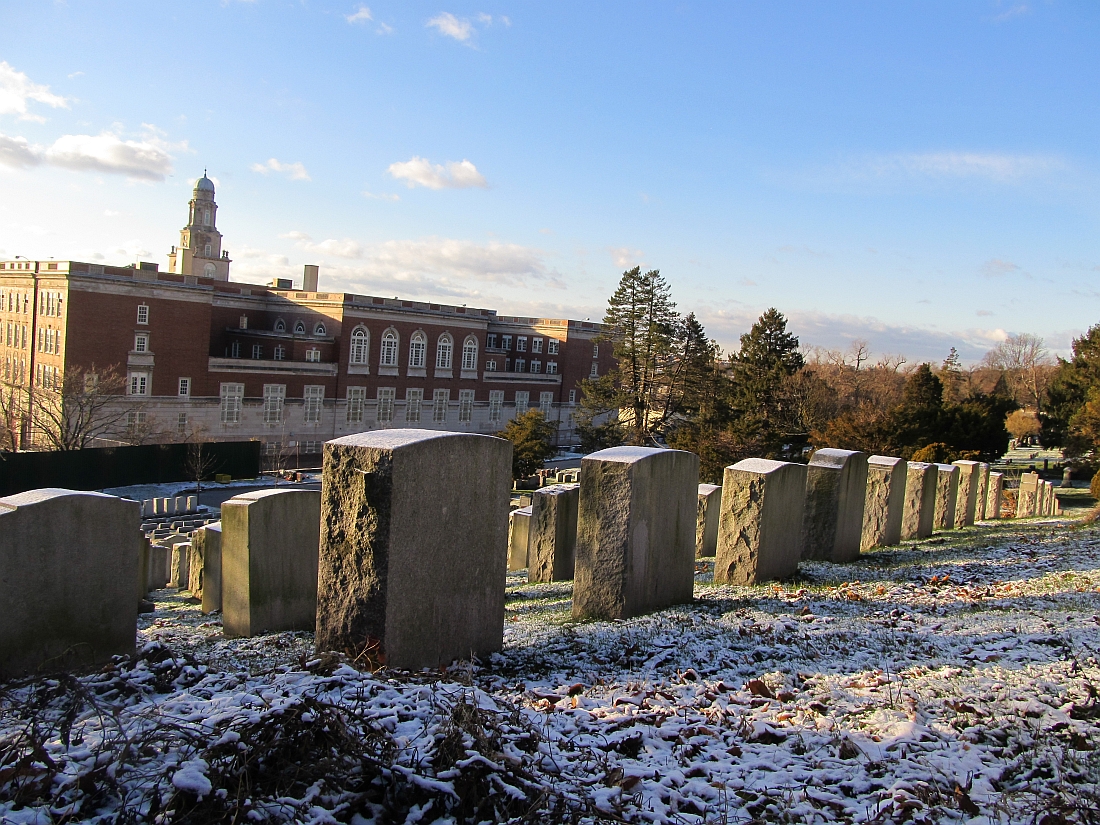 The streets were pretty empty, but we did see a sign of life along 85th Road. Lucky for her she's wearing a fur coat.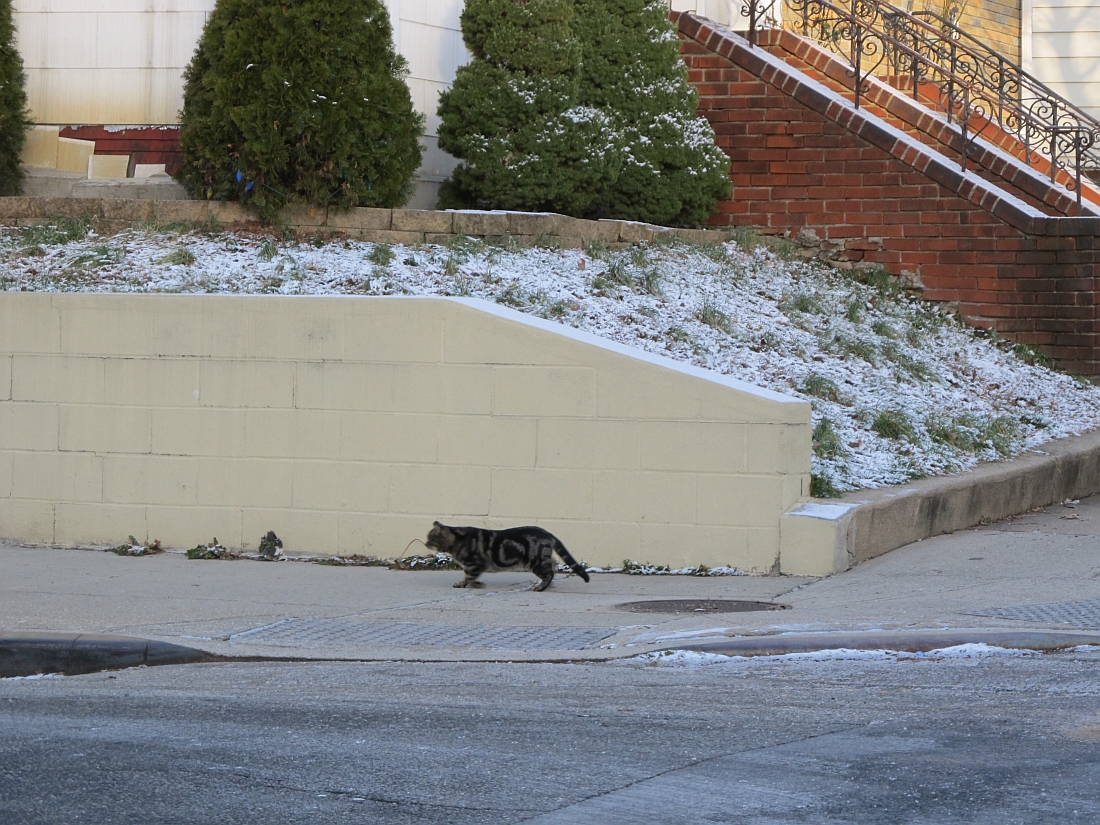 Cats were represented, but we didn't see any dogs. Love the way the plants on either side of the steps look in the snow.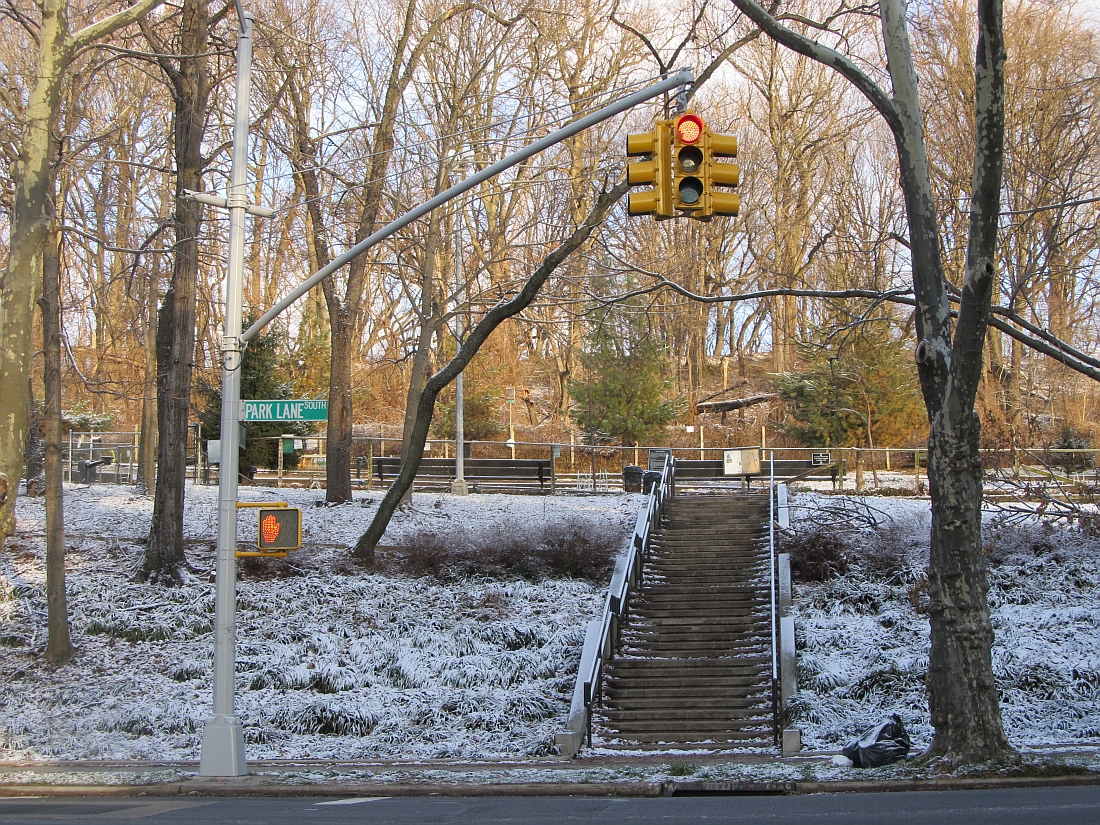 Strack Pond. We thought about going down for some pictures, but the road down looked a little icy.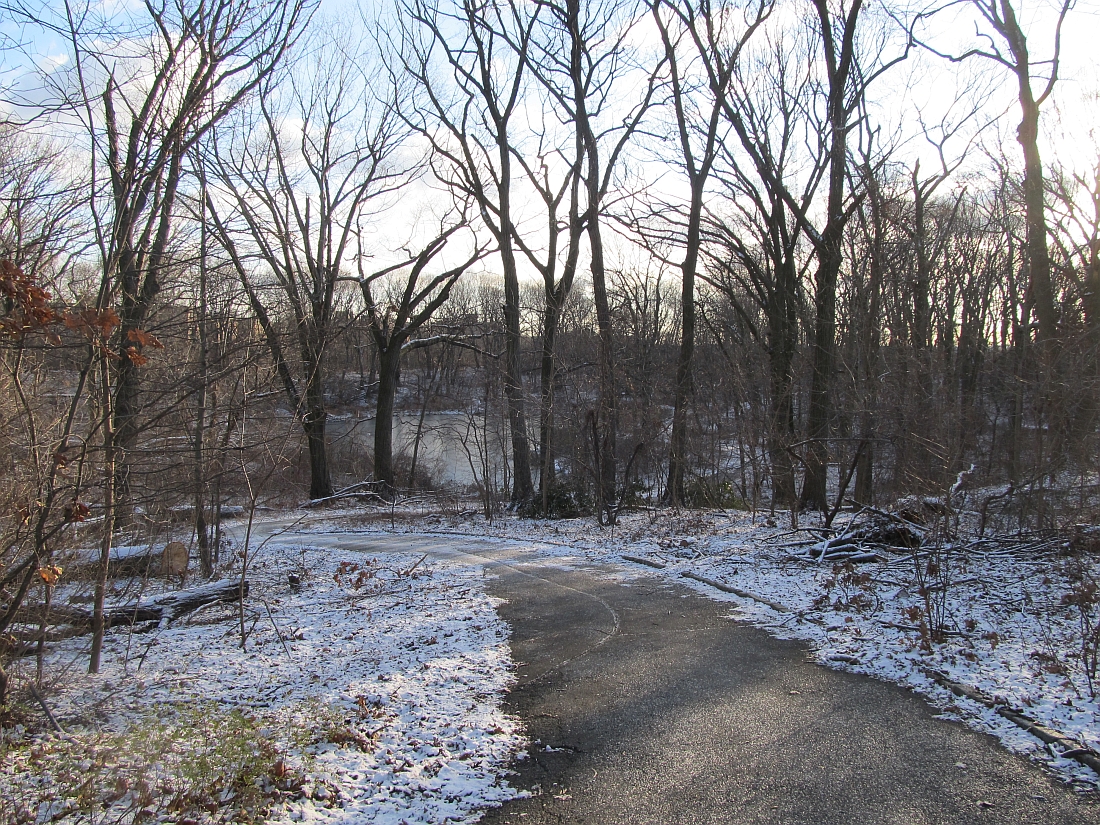 These folks look cold, don't they? That's because it was freezing out!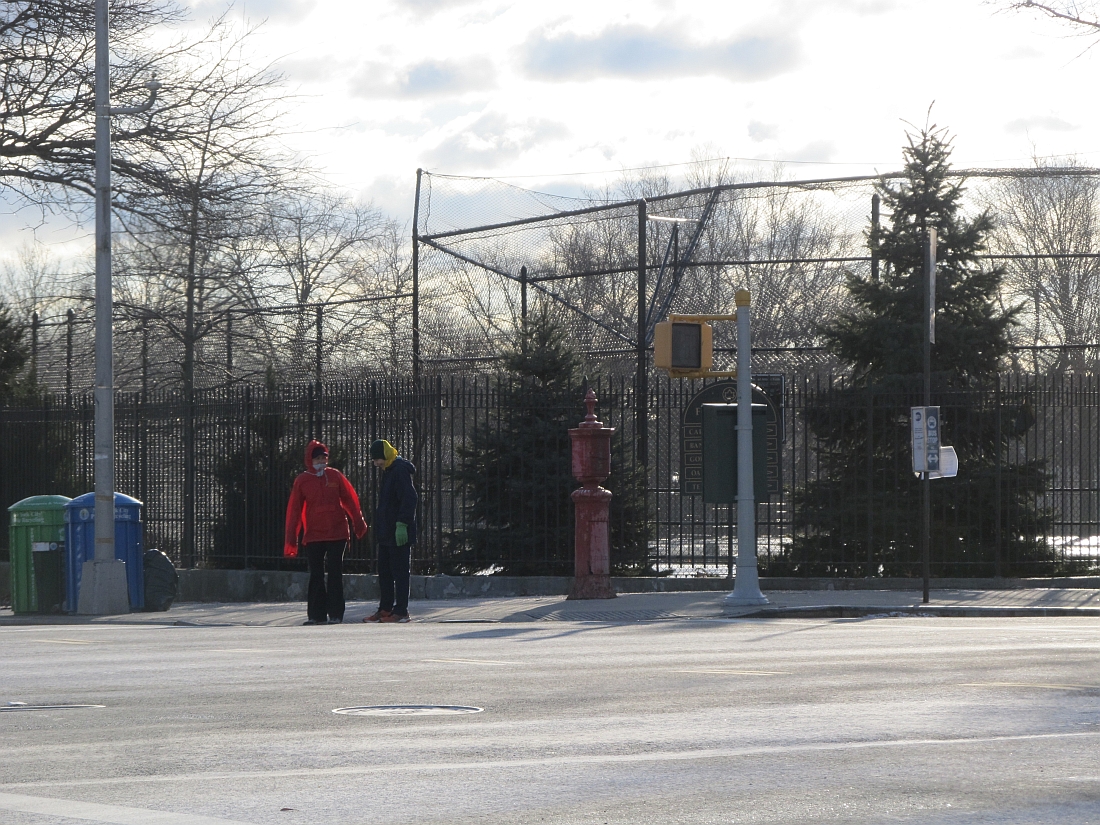 The people inside the Parks Department's Visitor Center look like they have the right idea -- get a fire going.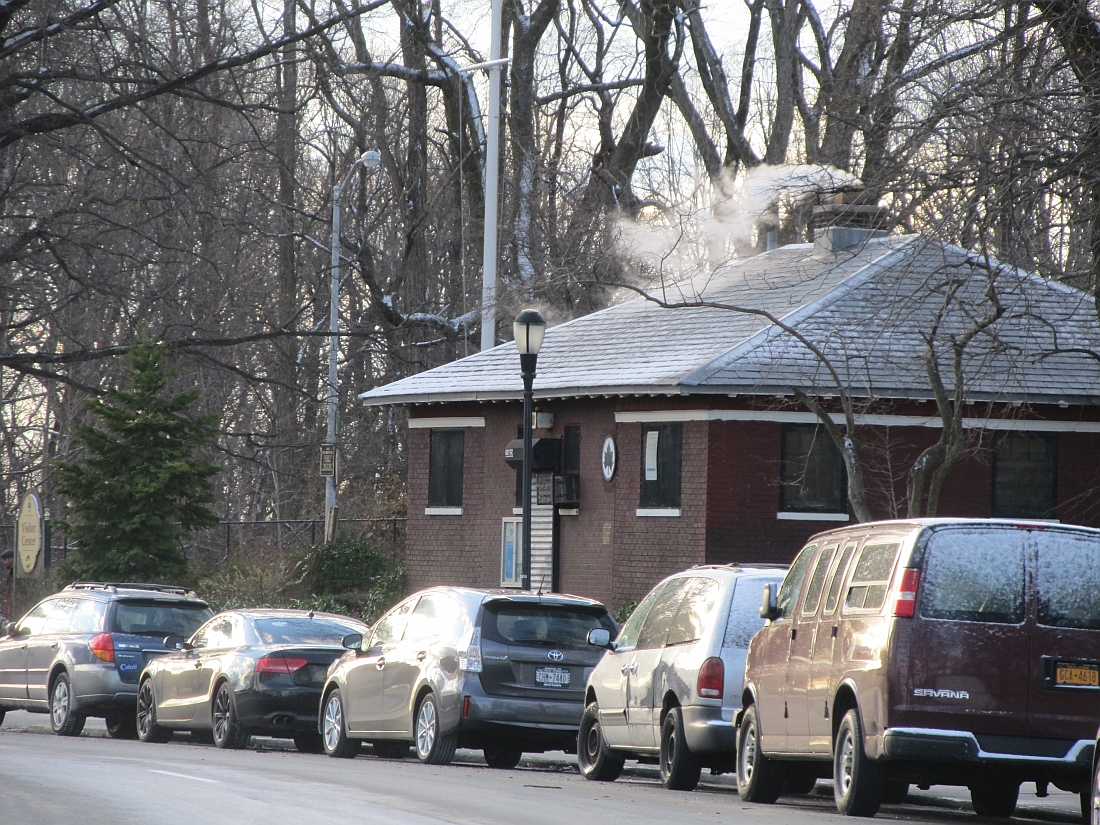 Is it too soon to start a countdown to when the Carousel reopens? How nice that we don't have to worry about it reopening this summer, isn't it?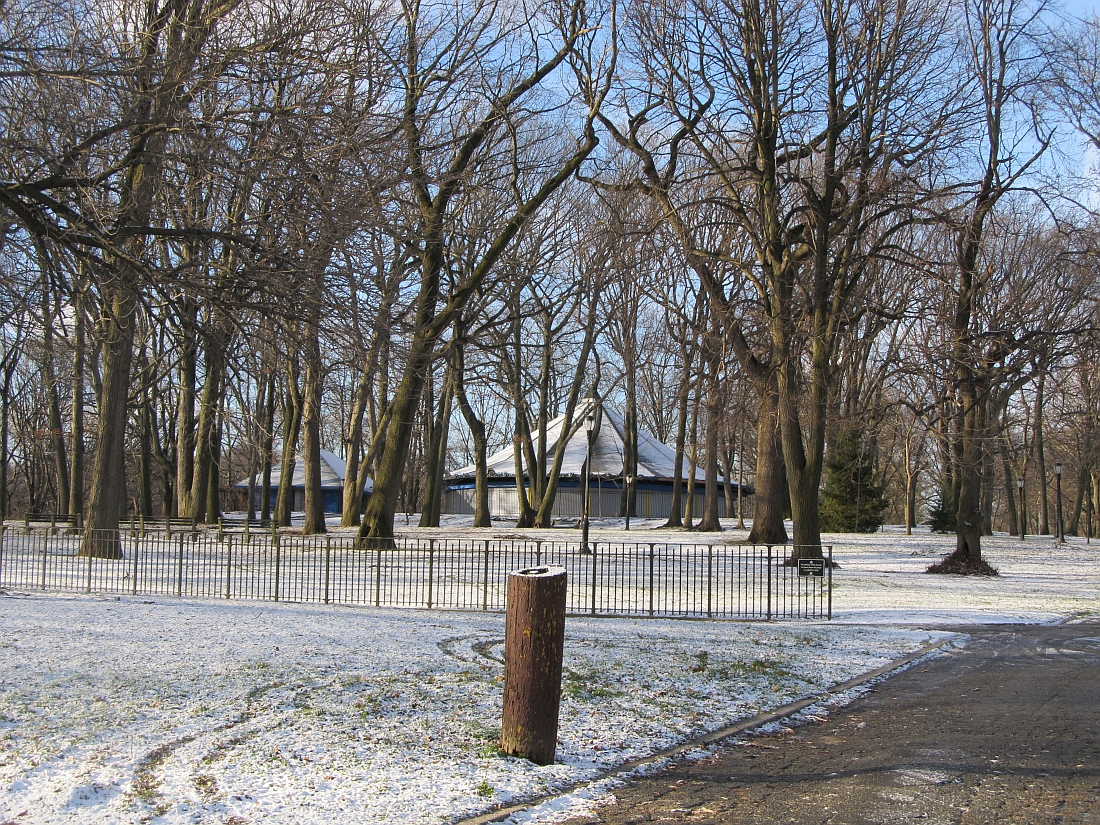 This family has been leaving a memorial to their loved one here for many years (if they see this, please get in touch with us at projectwoodhaven@aol.com). This year's memorial was placed on the nearby fence until a tree crashed down on it during Hurricane Sandy, now it rests on the stump of the tree.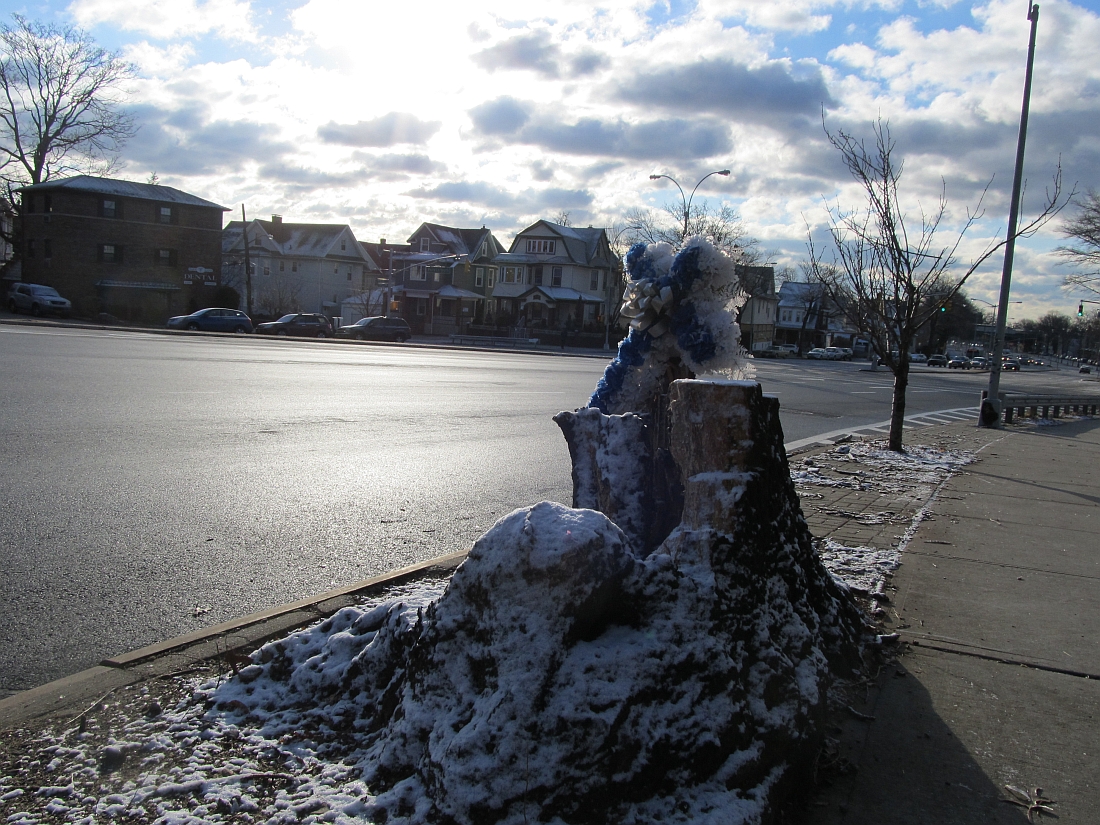 We'll wrap up this update with a picture of 2 people in love -- writing their initials in the snow. Isn't that sweet? We trust their love will last far longer than their windshield declaration. To end on a far less sweet note, click here (warning: graphic language).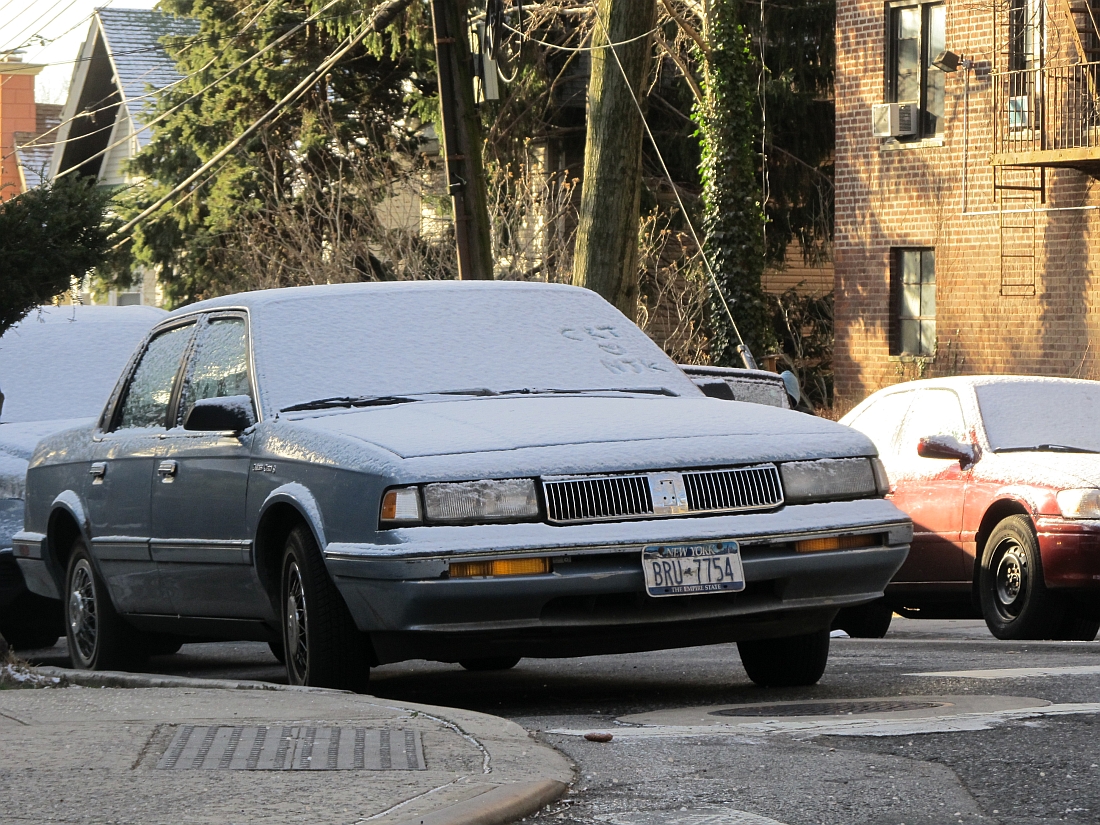 Stay Warm everyone!

If you have any comments, or would like to suggest other projects, drop us a line at info@projectwoodhaven.com or projectwoodhaven@aol.com.
Return to Project Woodhaven's Home Page
Photos by Joey Wendell