Superbowl Sunday in Woodhaven

Superbowl Sunday is a special day across America -- it's now #2 behind Thanksgiving in terms of food consumption. But when you have a team playing in the game, it's a little more special. And in the days leading up to the big game, you can tell who your friends and neighbors are rooting for. A lot of them have flags on their vehicles --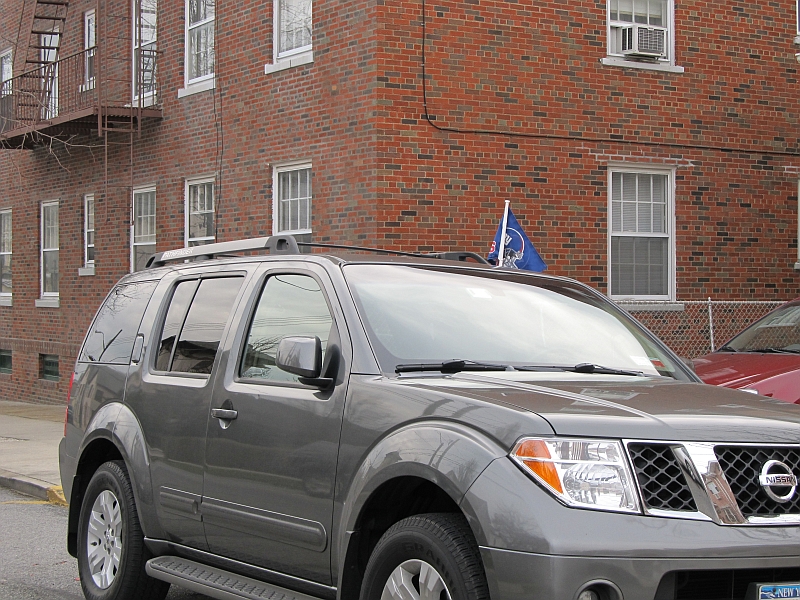 Others go the full route and decorate their house! Check out these guys -- what a great way to show your support!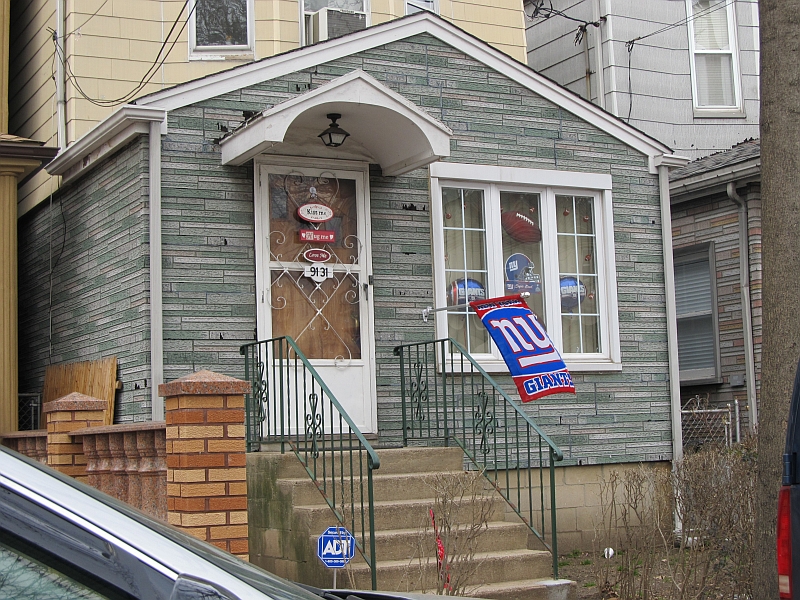 Here's another sign of support --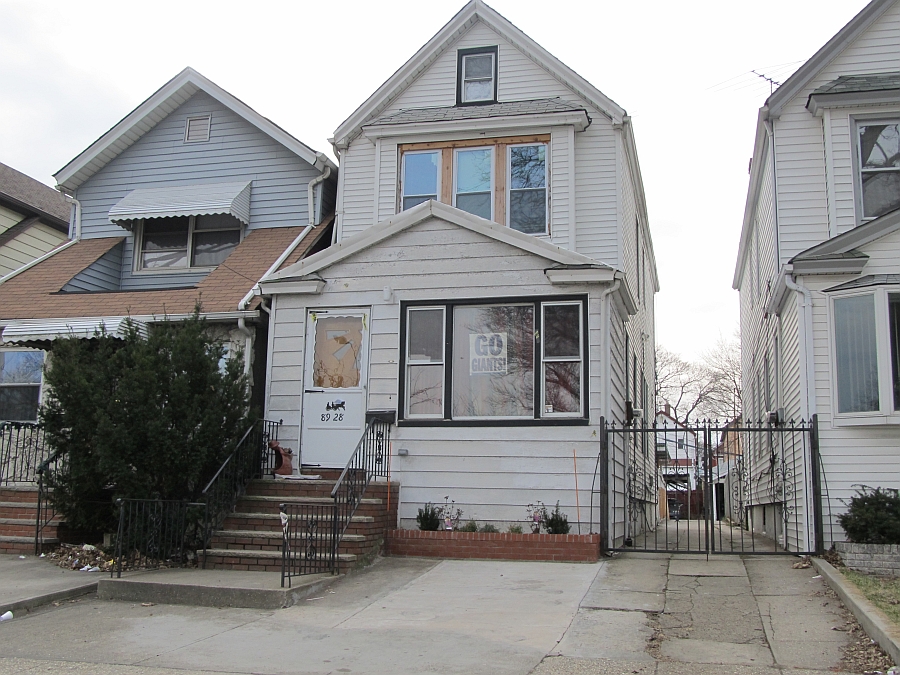 We saw a few people wearing giant caps and sweatshirts -- some of them, like this one, celebrating the Giants' last championship.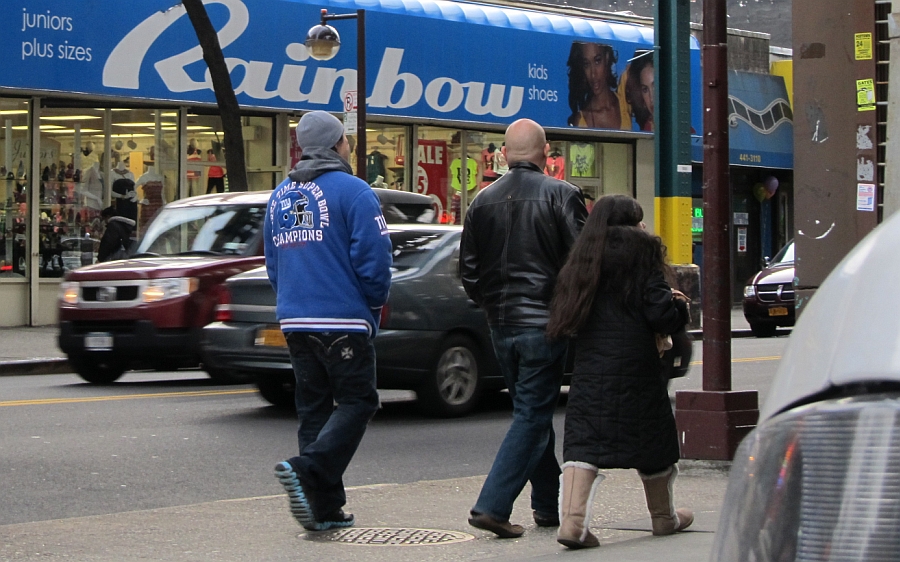 Scaturro's had some Go Giants signs hanging up just inside the door --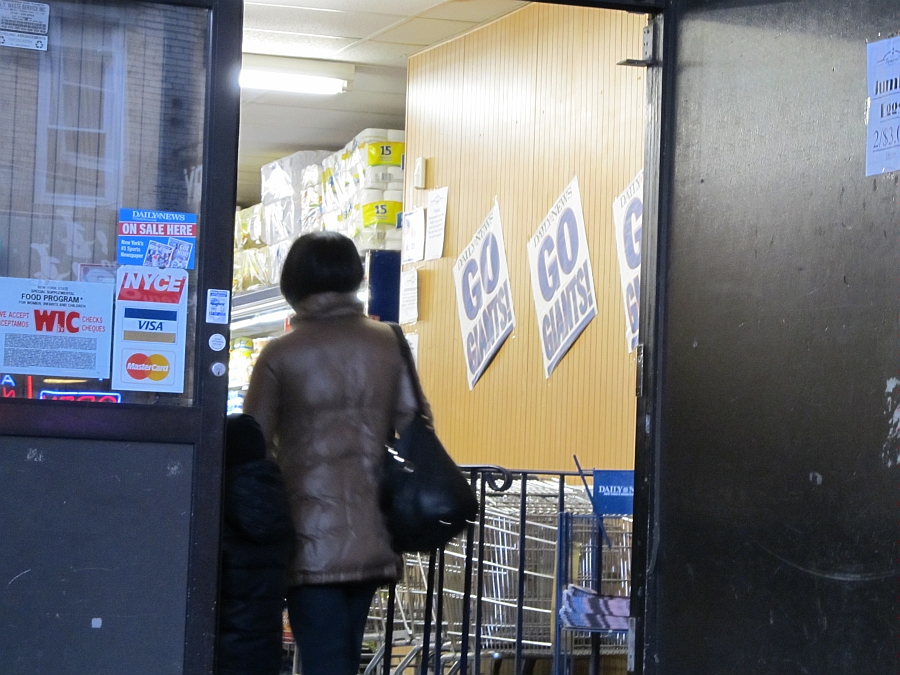 Actually, Scaturro's went the extra yard -- take a look at this week's circular -- that's really cool -- well done!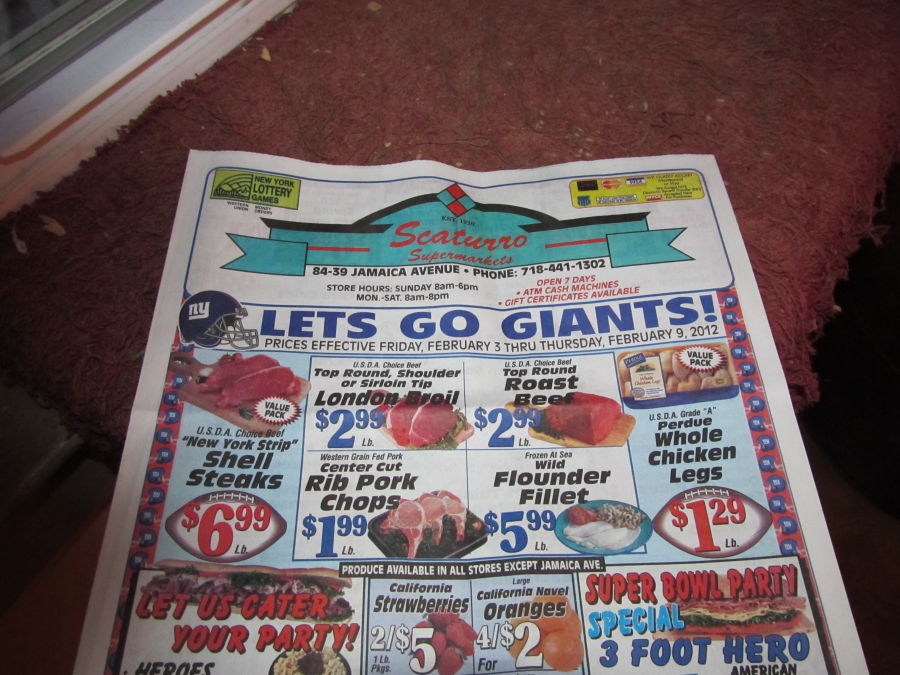 The Daily News poster was popular around Woodhaven --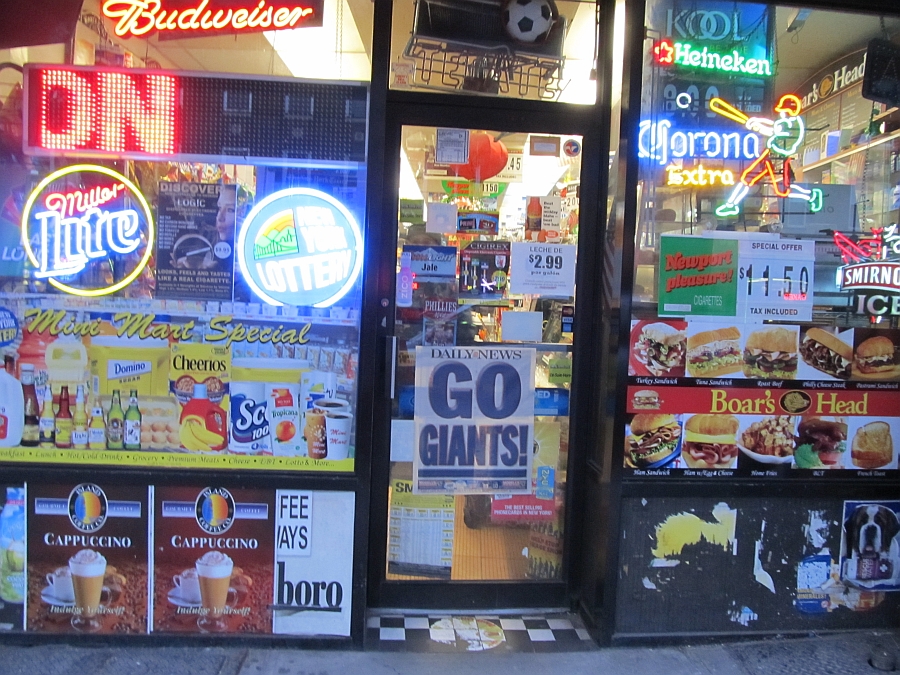 The ladies at "Woodhaven's More Than Bagels" (87-12 Woodhaven Boulevard, next to Subway) were showing their team spirit --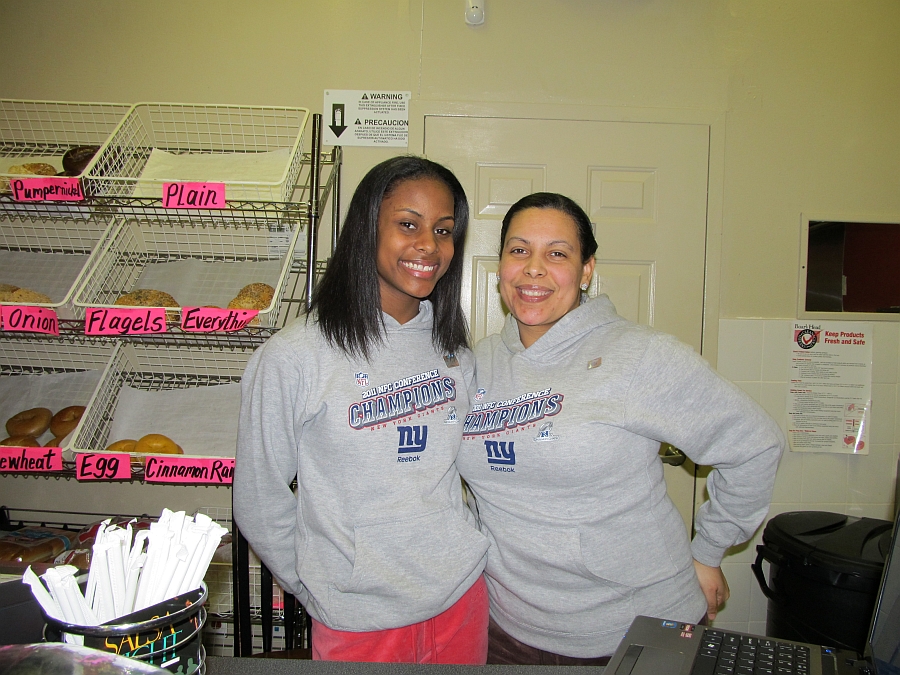 And finally, here's Schmidt's Candies with a homemade sign (to go along with their homemade candies).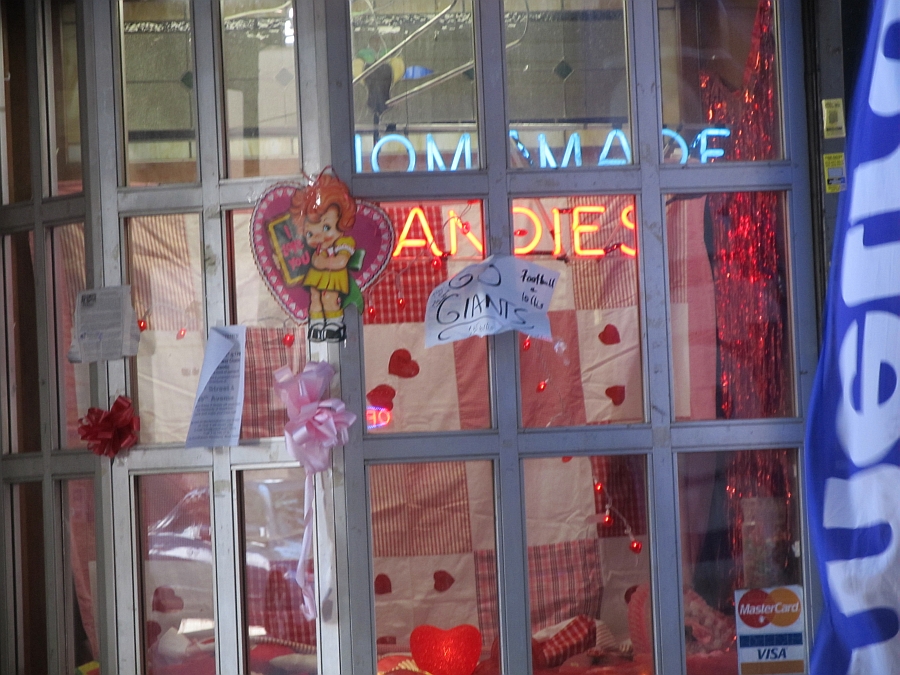 Send us your Superbowl Sunday pics in Woodhaven and we'll add them to this post! Go Giants!

If you have any comments, or would like to suggest other projects, drop us a line at info@projectwoodhaven.com or projectwoodhaven@aol.com.
Return to Project Woodhaven's Home Page
Photos by Joey Wendell