For a few years, the numbers of American flags hanging from front porches in Woodhaven seemed to be in decline. But that trend appears to be turning around and for that we credit folks like Mary and Dennis Farley and Principal Cathleen Quinn of St. Thomas the Apostle for helping to instill pride in our flag at that school's annual Flag Day ceremony.

The National Anthem, God Bless America, The Pledge of Allegiance -- they are all part of a beautiful celebration that is put on by the students of St. Thomas every year.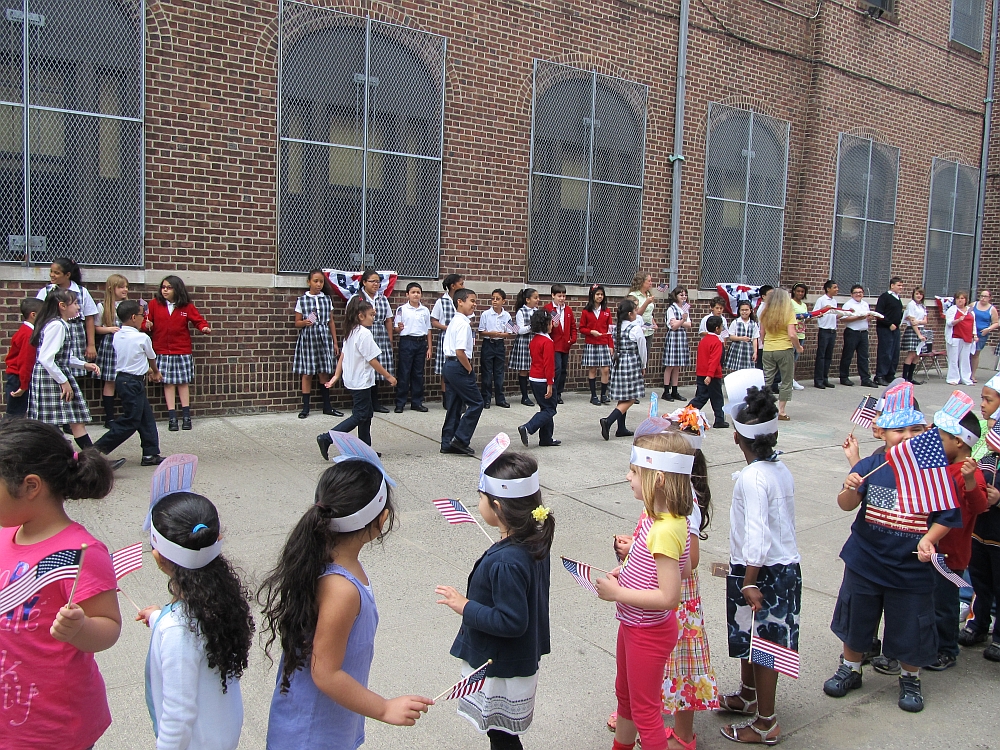 Principal Cathleen Quinn describes Flag Day as one of her favorite days of the year because it begins the development of patriotism in their youngest students and continues through the time when they finish 8th Grade. "They've learned through all these years what it means to be an American. What it means to be proud. What it means to be the children of immigrants that come together in the finest country in the world."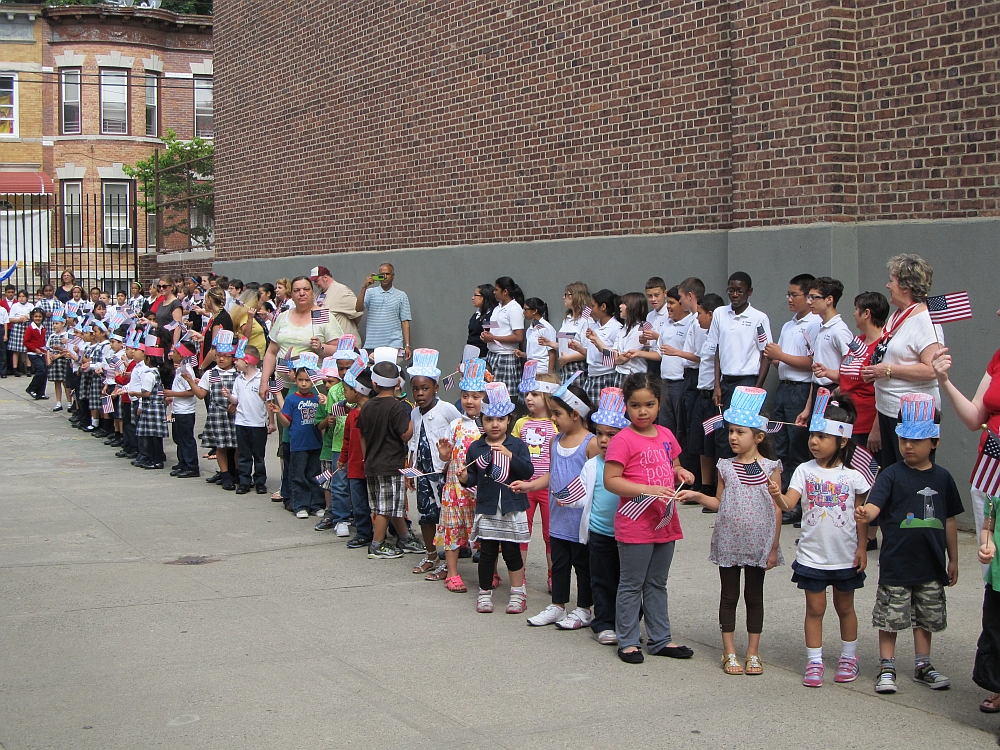 Here is a video of this year's Flag Day Celebration --

Many thanks to Principal Quinn and Woodhaven residents such as the Farleys for keeping the embers of patriotism burning --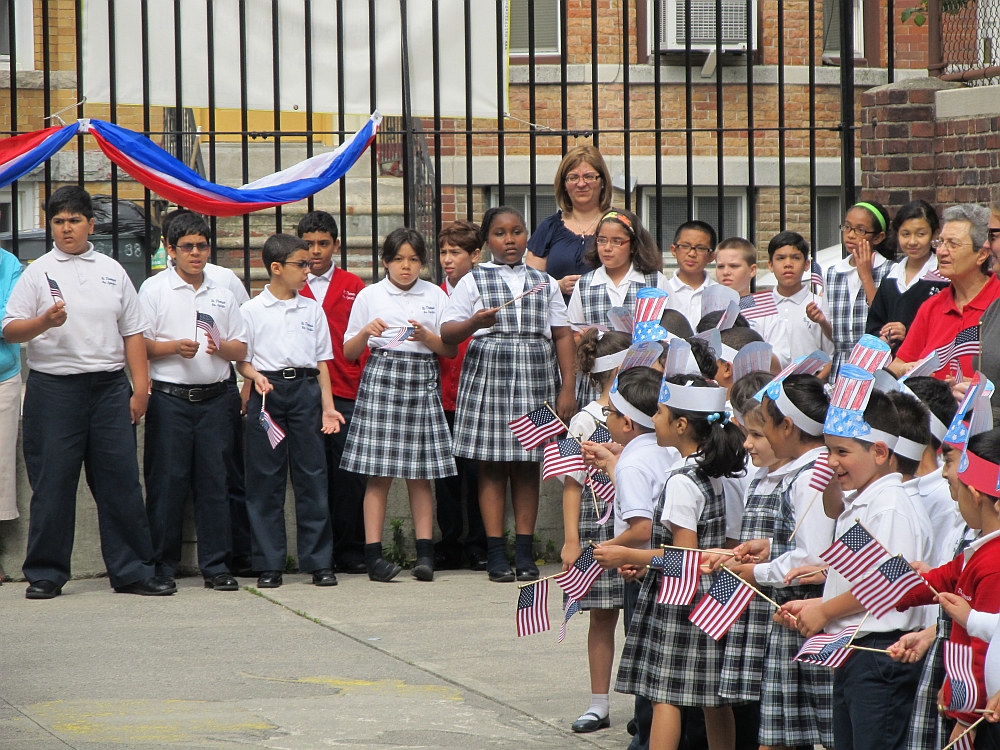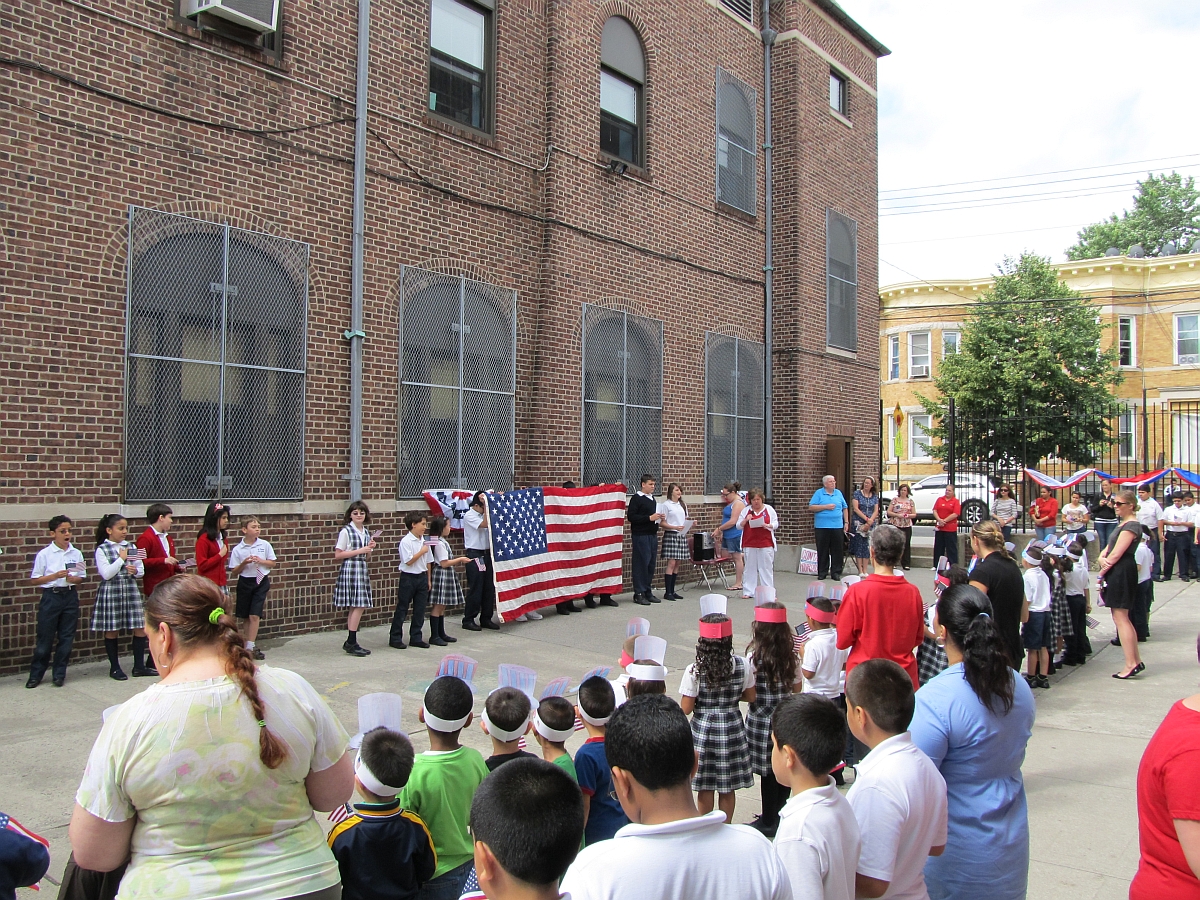 The students were loud and enthusiastic and wrote their own program. The younger students were decked out in handmade Uncle Sam hats.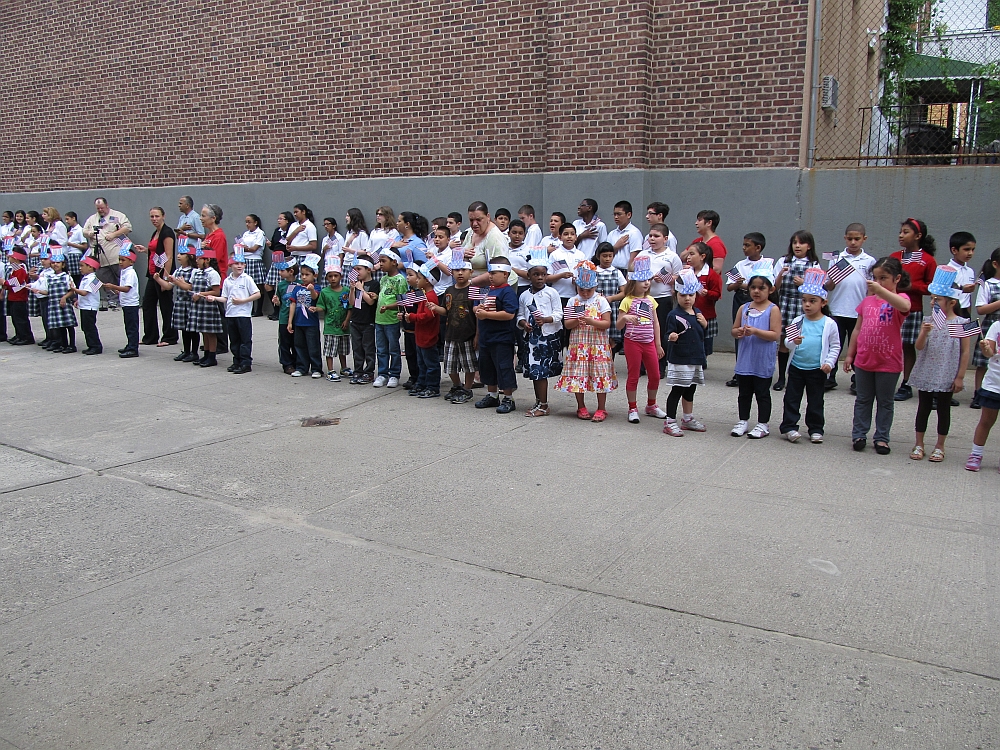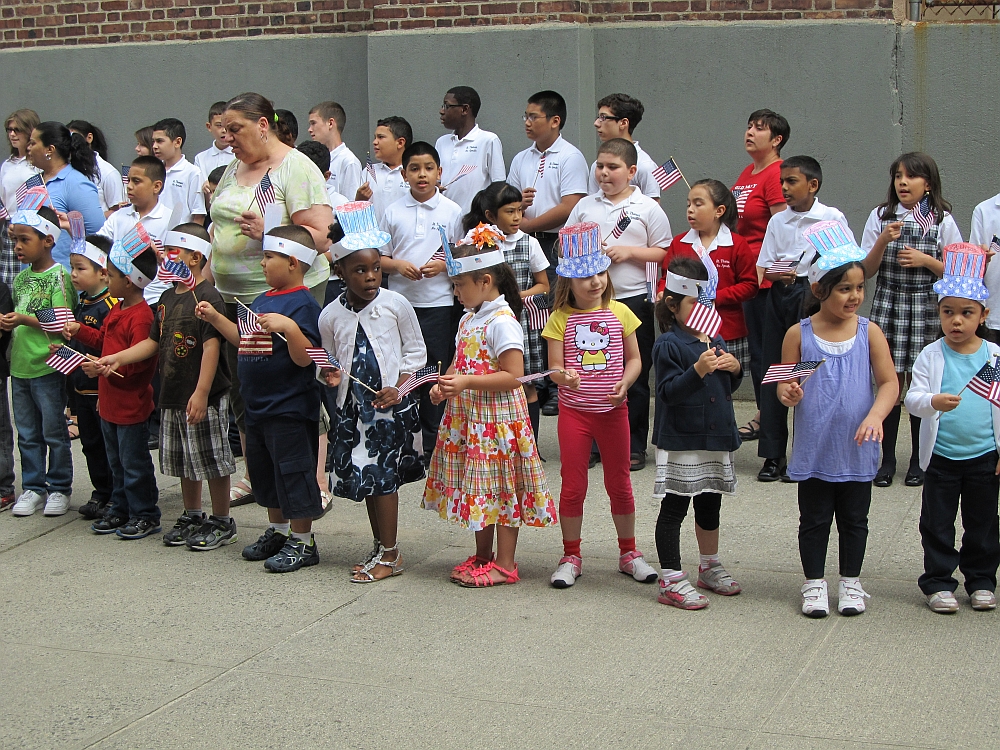 It's one thing that binds us together, regardless of our background or where we originally hailed from. Schools today are filled with kids from wildly different backgrounds. Celebrating the flag celebrates what they have in common.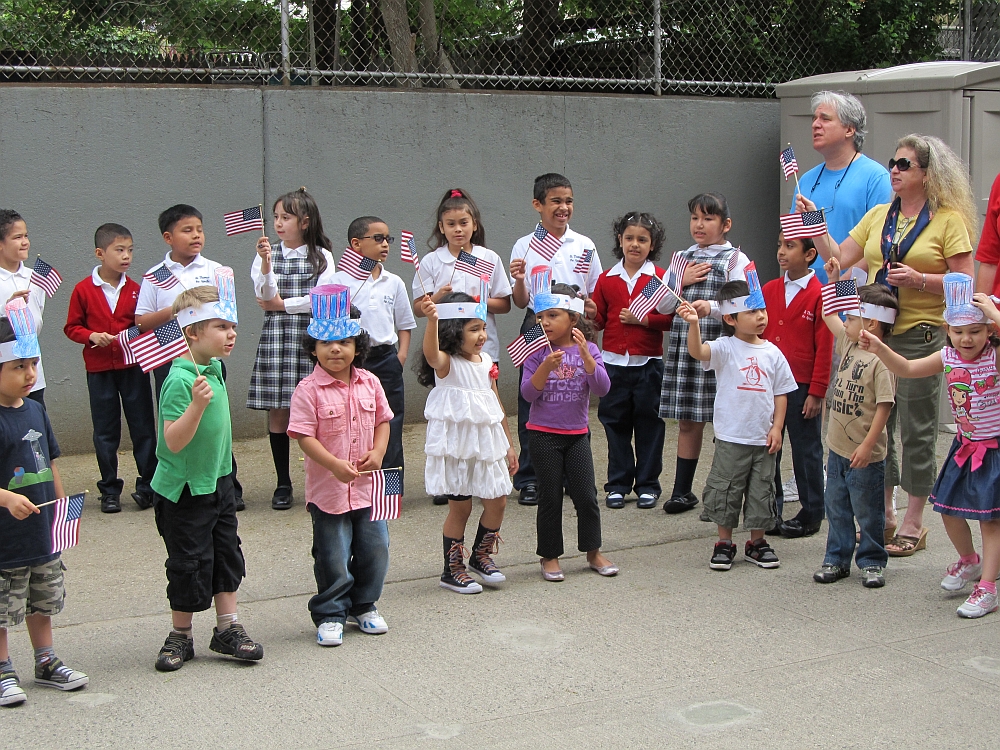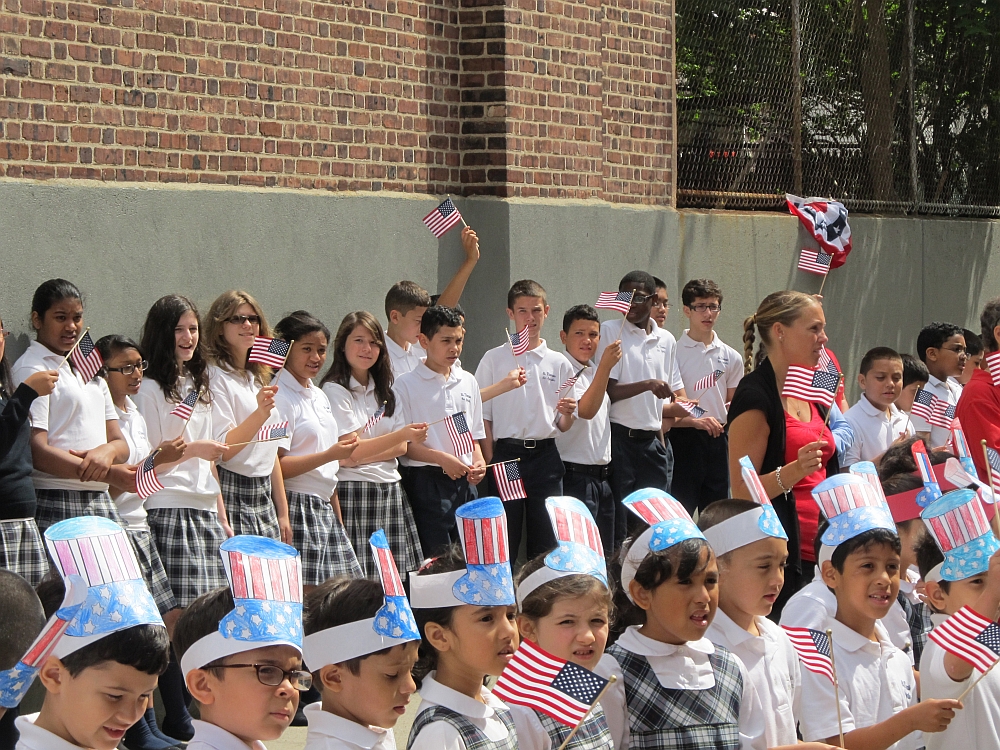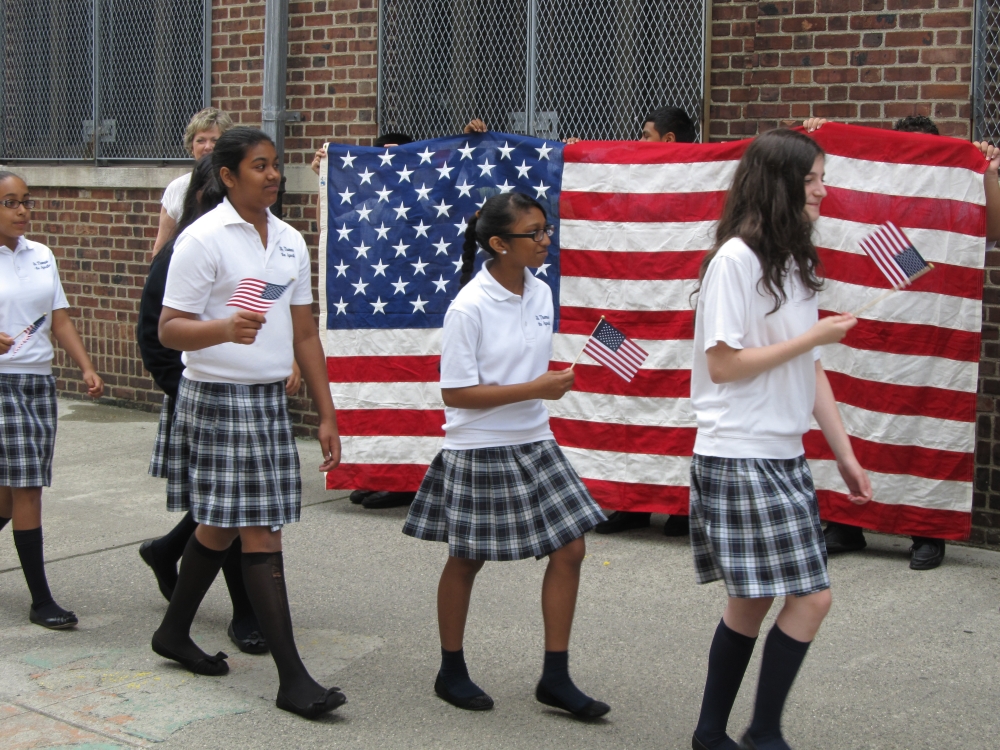 Many thanks to all involved for making this one of the best yearly traditions in Woodhaven, one we look forward to attending for many years to come.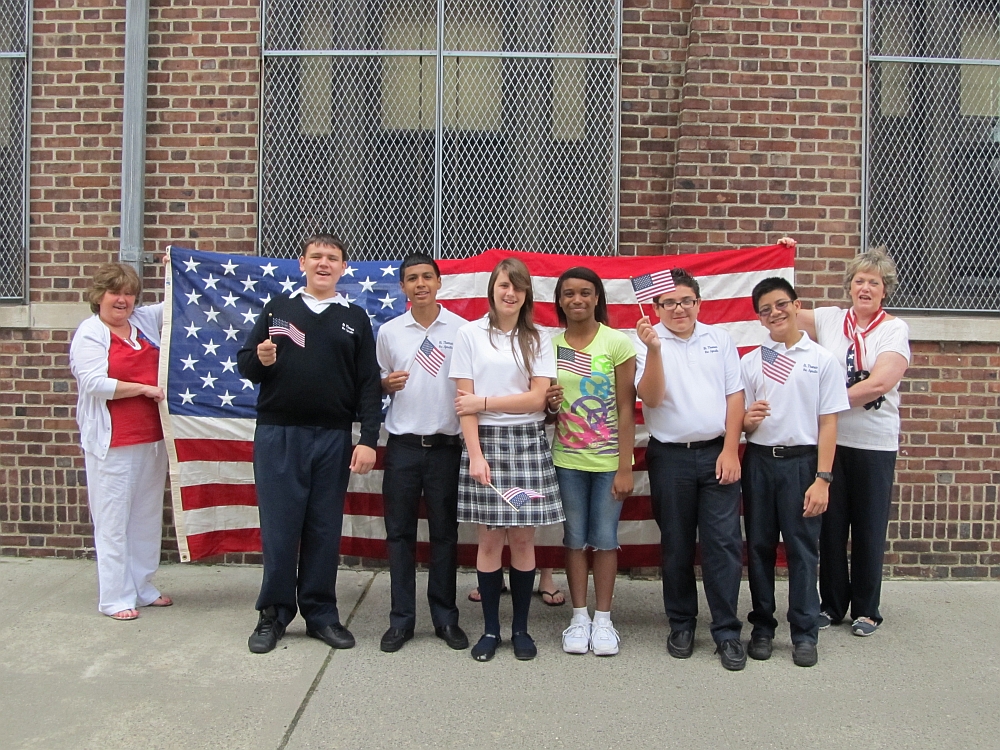 If you have any comments, or would like to suggest other projects, drop us a line at info@projectwoodhaven.com or projectwoodhaven@aol.com.
Return to Project Woodhaven's Home Page
Photos by Joey Wendell