Here are two tools you can use to tour Woodhaven's past online.
NYCityMap - Use this site to access dozens of interesting resources -- but the real find here is the aerial views available of Woodhaven from 2010, 2008, 2006, 1996, 1951 and 1924. Amazing.

Department of Finance 1980s Tax Photos - Use this site to view tax photos from the 1980s in the Municipal Archives. "Walk" down Jamaica Avenue and see the familiar names and places of days long gone. Or plug in your home address and visit your old homestead.
NYCityMap
Use this site to view aerial views of Woodhaven -- see 2010 and 1996 below.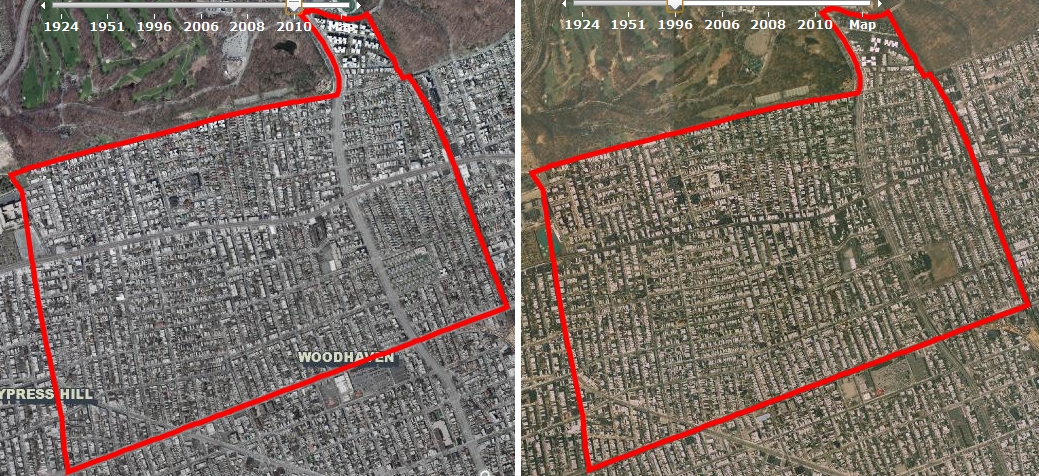 Or go even further back in time - to 1951 and 1924. Amazing -- views of Woodhaven from above, 88 years ago.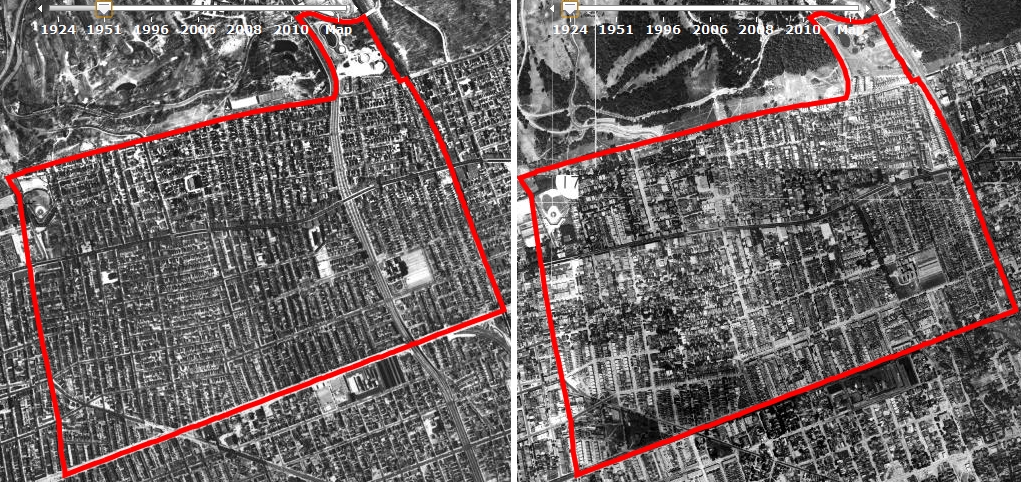 Zoom in closely on a current landmark -- such as the carousel -- and slide the arrow to other time periods. The carousel visible in 1951 and 1924 is the original one, the one that was burnt to the ground. Looking closely, it appears that the original carousel building is square. Very interesting.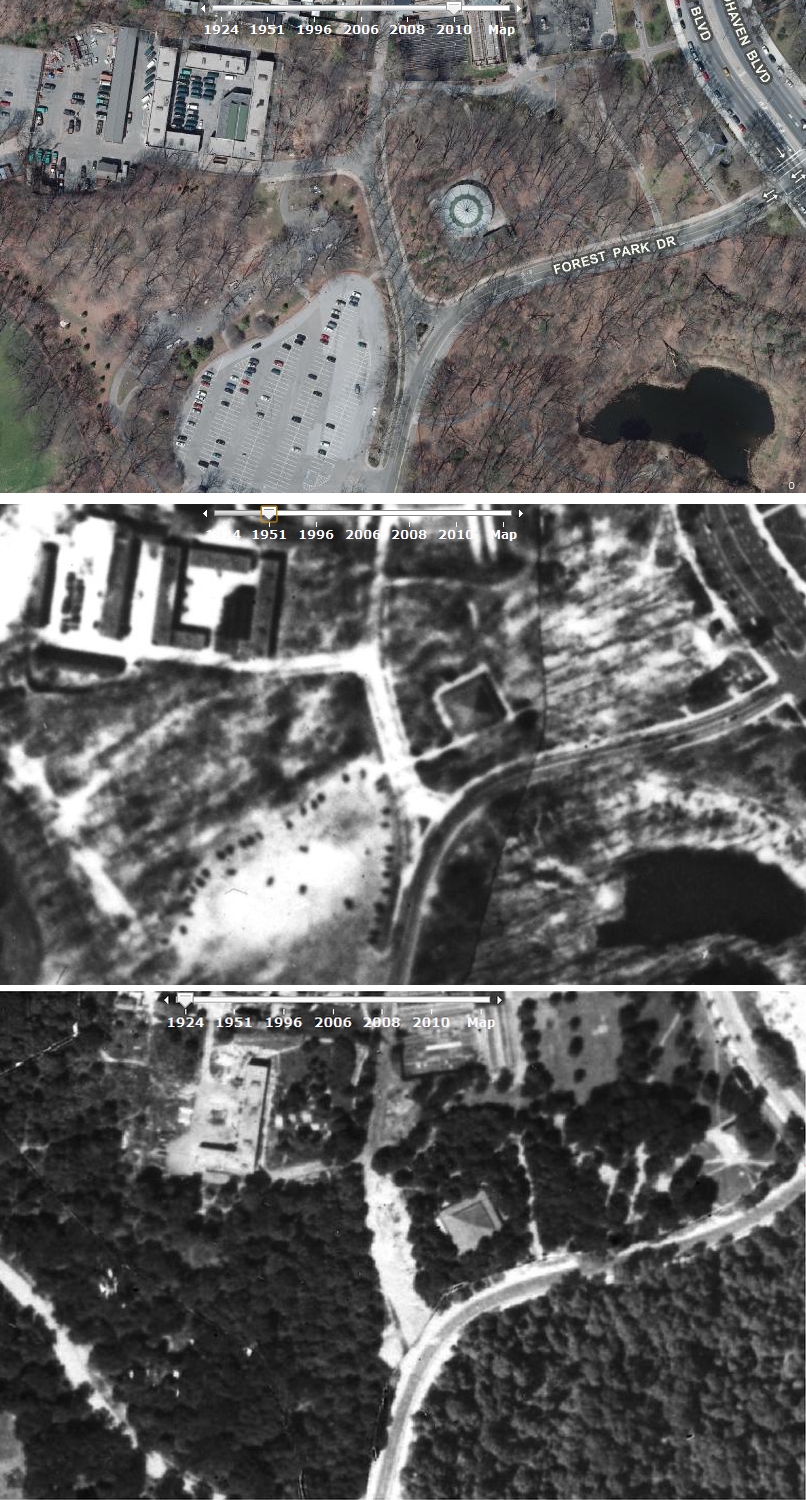 Here's an interesting shot of Woodhaven and Atlantic -- take a look at the 1996 shot and you will see St. Anthony's -- it appears in 1951 as well. What's interesting is how recessed it was from Woodhaven Boulevard. Looks like there was a circular road, perhaps a fountain or something decorative of some sort, in the front. All of that was lost to time when Woodhaven Boulevard was widened in the late 1930s. It is also interesting to look at the development of the LaLance & Grosjean factory and later Pathmark. And it's nice to get an overhead view of the Florian Grosjean Mansion at the corner of Atlantic and Woodhaven.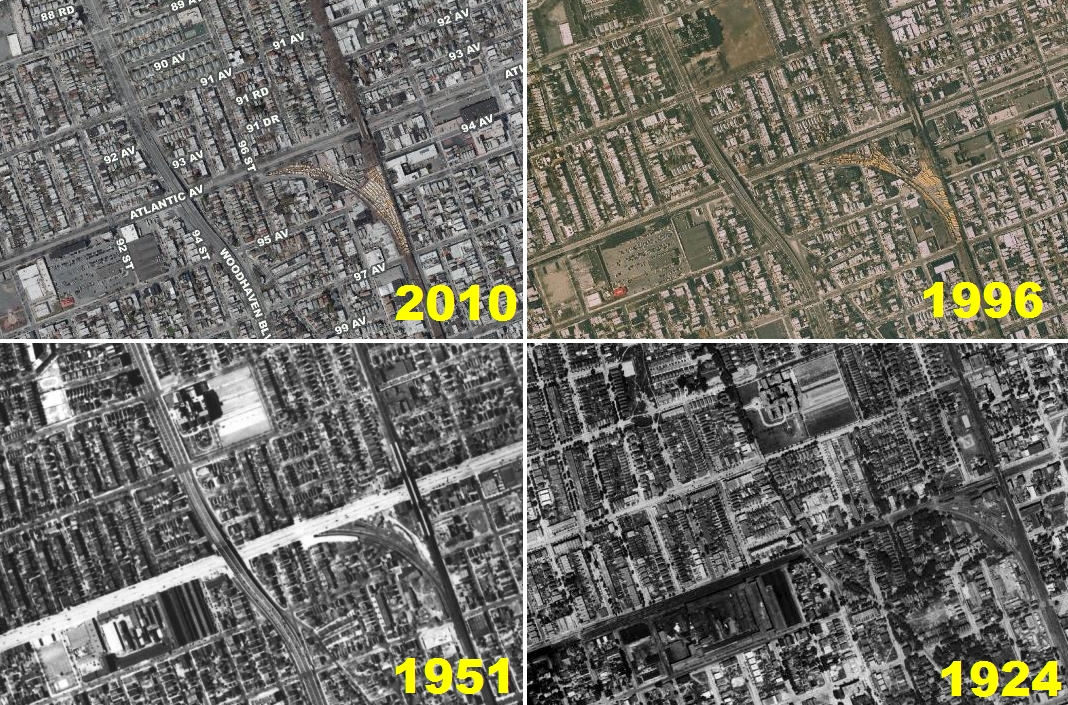 Here's a nice interesting shot of the western end of Woodhaven -- where Franklin K. Lane sits-- and seeing in the 1951 and 1924 shots just where Dexter Park sat. In the 1924 image, Franklin K. Lane hasn't even been built yet! Note: These images, in particular, show signs of photographs being pieced together.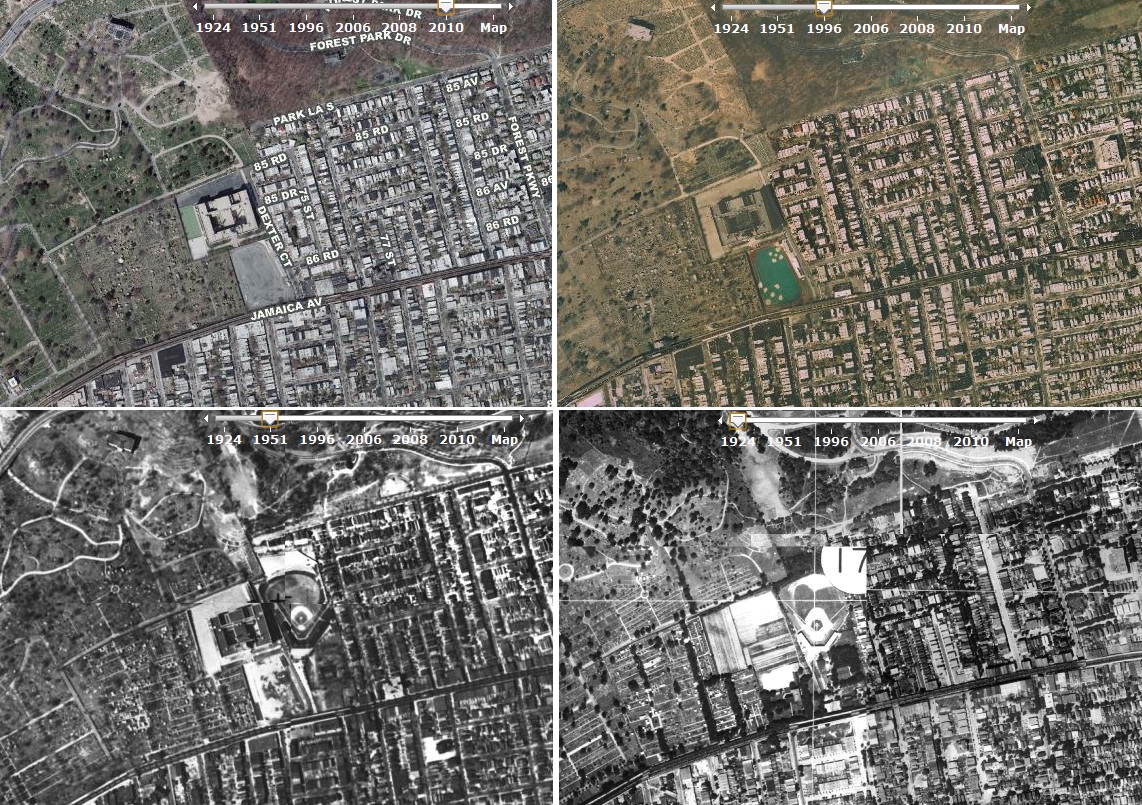 Municipal Archives
Use this site to view the old tax photos -- please be aware that these are thumbnails and low-resolutions ones at that. You can purchase high-resolution pictures -- but this site is interesting for just "walking" down Jamaica Avenue.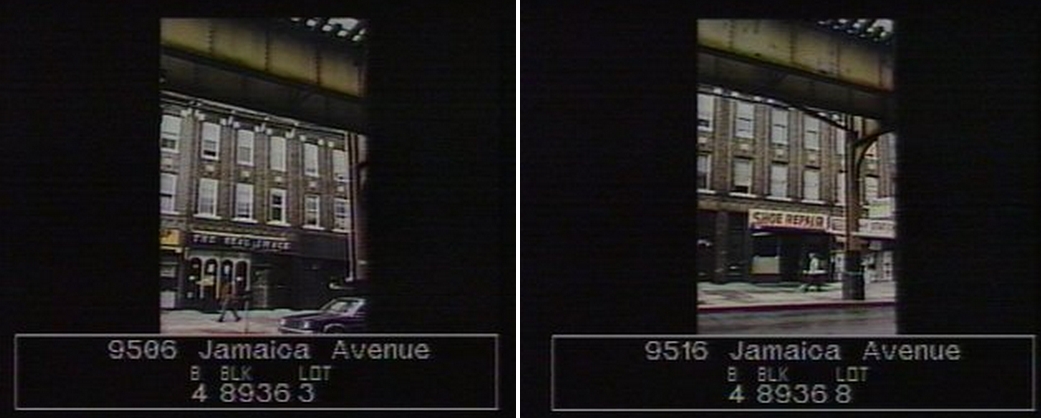 It will be really interesting to see what people do with these sights -- they a great research tools and real fun to spend a few hours with. Here is a video that gives a brief tutorial on how to use these two tools.
If you have any comments, or would like to suggest other projects, drop us a line at info@projectwoodhaven.com or projectwoodhaven@aol.com.
Return to Project Woodhaven's Home Page
Photos by Joey Wendell