For over three years, the Forest Park Carousel sat behind shuttered gates, kept under lock and key and away from the children of Woodhaven and the surrounding communities of Queens. With the arrival of NY Carousel, those gates have been lifted and for the first time since 2008, the sounds of children riding the carousel were heard in Forest Park. It was a spectacular day. It began with a brief ceremony--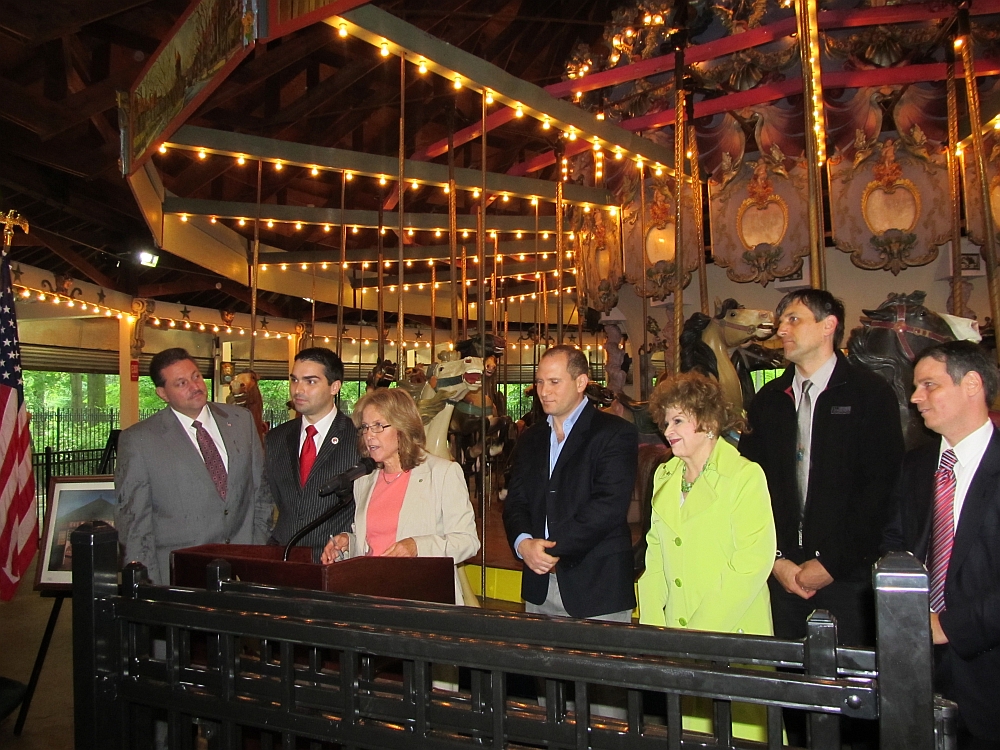 From Left to Right: Sen. Joe Addabbo, City Councilman Eric Ulrich, Queens Parks Commissioner Dorothy Lewandowski, Ami Abramson of NY Carousel, Mary Ann Carey of Community Board 9, Ivan Mrakovcic, President Richmond Hill Historical Society.
There was an interesting painting on display -- our carousel as it appeared when it operated at Lakeview Park, in Dracut MA.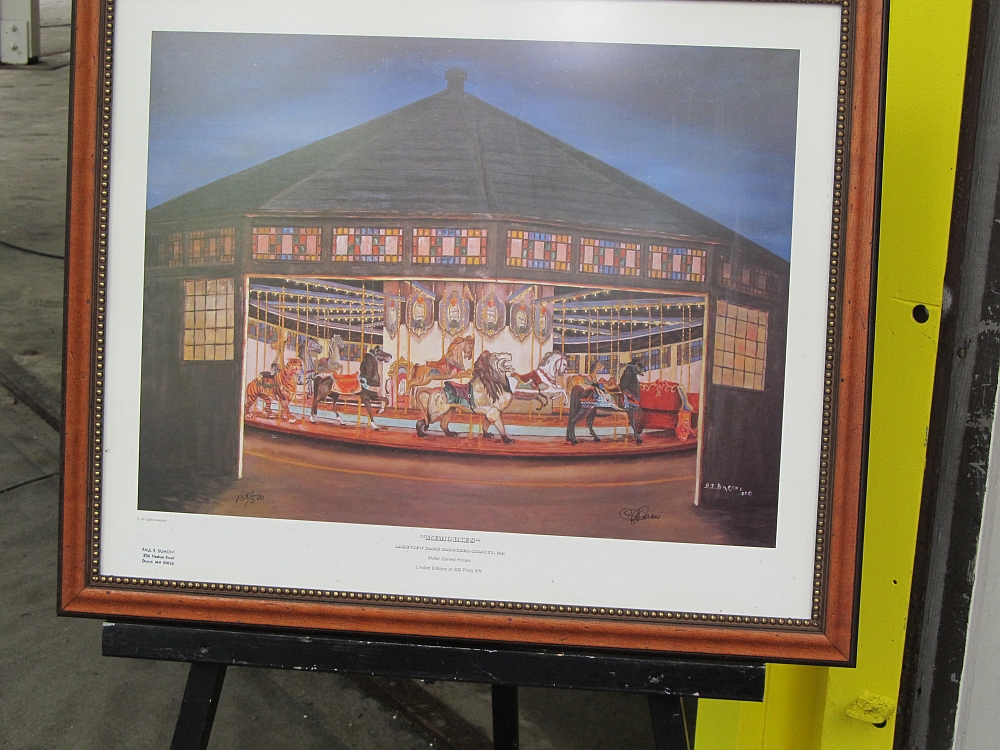 This is what we came to see -- this is what it's all about. The carousel is a part of our community, a part of our heritage. It's a shared experience, memories that we all carry from our childhood. And now, those memories are going to live on in the children.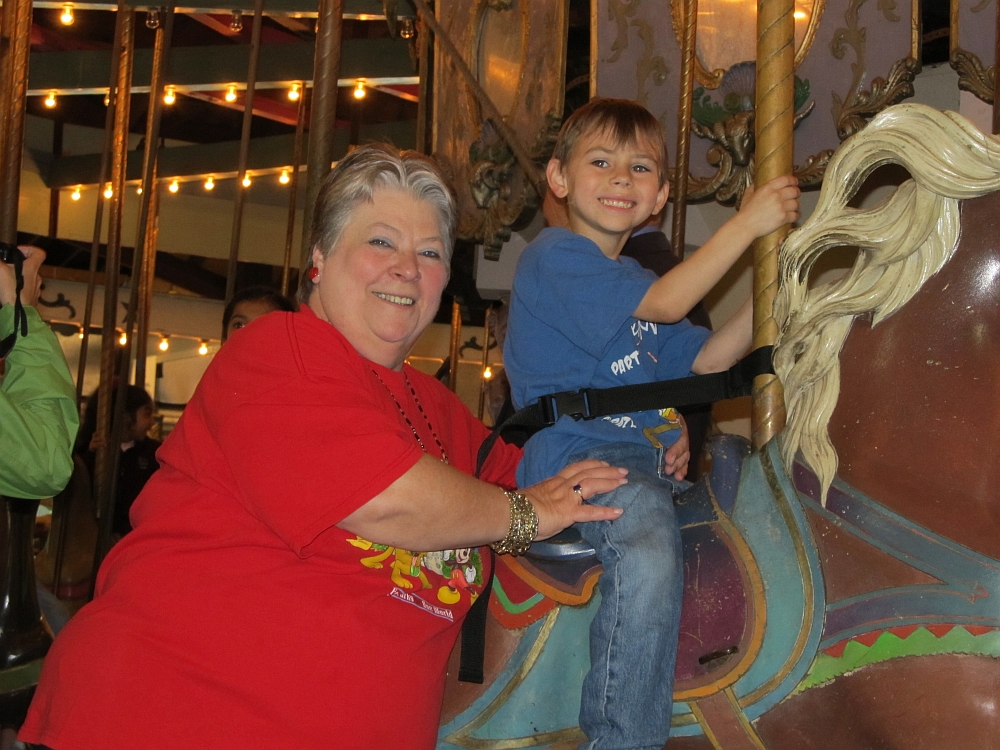 And a few adults :-) Below, right, Ms. Lewandowski takes a spin --

There were a lot of smiles on display --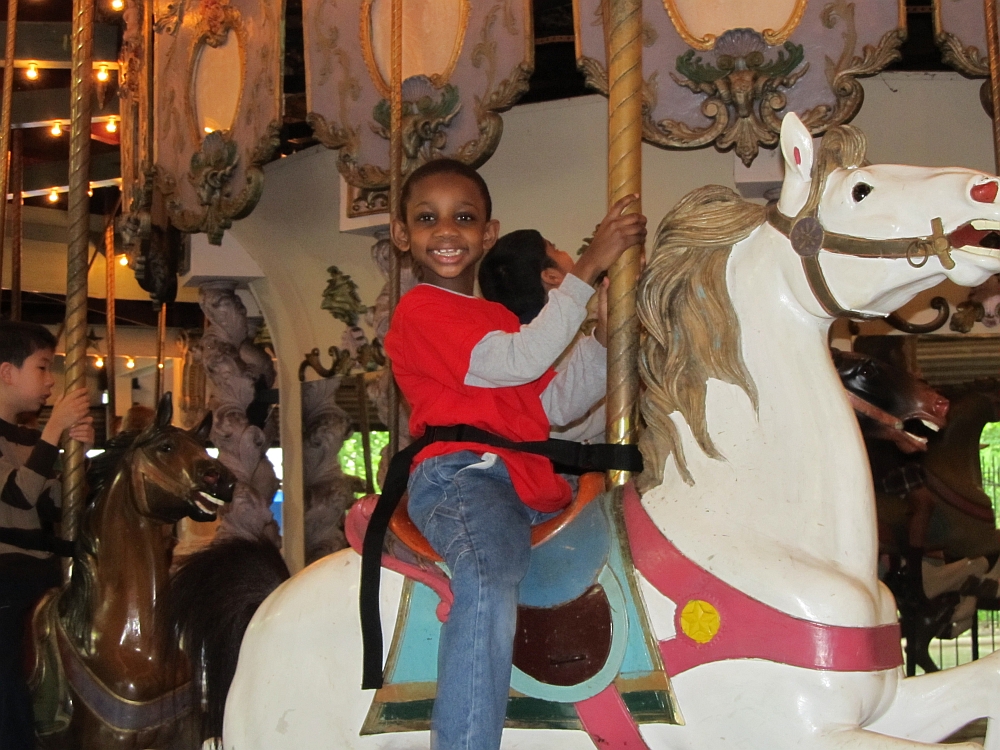 Here is our video from the day --
The Forest Park Carousel opens for business at 11 AM on Saturday, May 26th. It will remain open until sundown. It will be open on weekends throughout June and then, after school ends, it will be open every weekday. Entertainment will be provided for the kids, between 2 and 4 PM. Please visit NY Carousel for more information and updates. Click here to follow them on Facebook.

If you have any comments, or would like to suggest other projects, drop us a line at info@projectwoodhaven.com or projectwoodhaven@aol.com.
Return to Project Woodhaven's Home Page
Photos by Joey Wendell