In the immediate aftermath of Hurricane Sandy, after the residents of Woodhaven finished licking their wounds from the damage they sustained, it became very apparent that our community was very lucky. There were many people -- we still don't know how many -- that lost their lives, and many, many more who have lost their homes. The true devastation of this storm may not be known for months - but what was known was that the people in the areas just south of Woodhaven were in desperate need of relief. And so the Woodhaven Residents' Block Association did what many other groups were doing -- we put out a call for donations of blankets, clothing, food, etc. And, boy, did the community respond!
We opened our doors around 11 AM and by 11:15 our table was filling up -- it was a sign of things to come. All day long, people were pulling up in vehicles, walking in with bags and boxes -- it was a steady stream of giving.


And it wasn't just Woodhaven residents that were giving generously. We received a call from a gentleman named Mike from Long Island City who drove all the way here and dropped off about a dozen cases of large bottles of water and food and blankets. Our tiny office filled up so quickly that we started making runs over to Assemblyman Mike Miller's Office (which was serving as a main drop off point for Queens' residents). Assemblyman Philip Goldfeder of the Rockaways was using Mike's office space to coordinate this effort with the groups in the effected areas that could get all the donations to the people that need them.


We also had a number of people come in asking "How can we help?" And it was these volunteers who took in the donations, sorted them, folded them and put them in bags which were labeled. Women's Jackets. Men's pants. Baby Clothes. Etc. Our hope was that by taking the time to organize it on our end, it would help the relief workers in the Rockaways who undoubtedly have their hands full.

Here are some of our relief team with one of the shipments ready to go to Mike Miller's Office.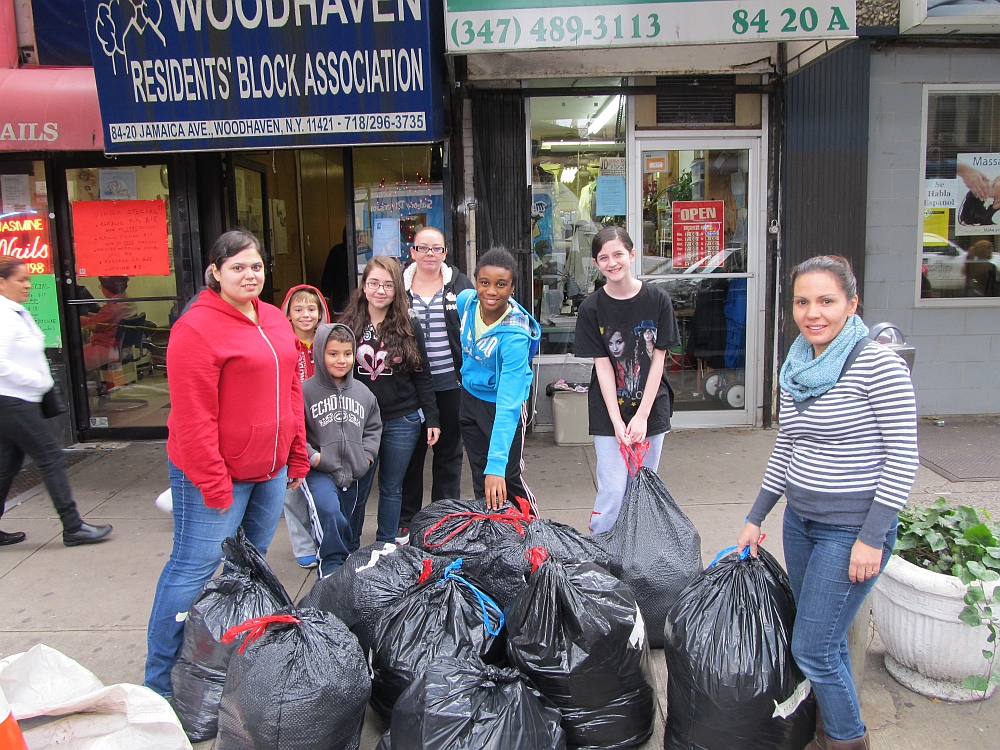 No soner did we get one consignment out the door when more donations would come in and the process would begin again.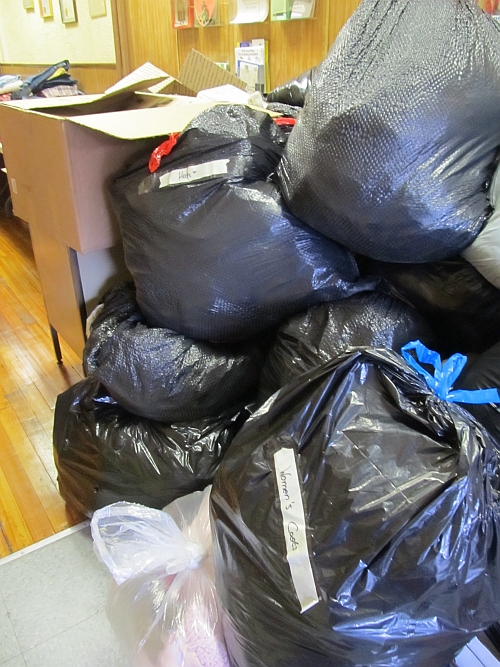 A big thank you to the wonderful Miss Judy, who collected donations from stores on Jamaica Avenue. Duane Reade (right off 85th Street) was very generous,chipping in boxesof diapers and other baby supplies. And Sal's Pizza gave Miss Judy cash to go buy supplies to add to our shipment. A big thank you to all who contributed. And another big thank you to Queens Tabernacle on 96th Street who donated a few hundred cans of food.


Later in the afternoon, a convoy of vehicles -- all of them packed tight with donations -- left Woodhaven and drove to Howard Beach where the items would be loaded on a truck. We were escorted there by the Glendale Civilian Patrol (GCOP).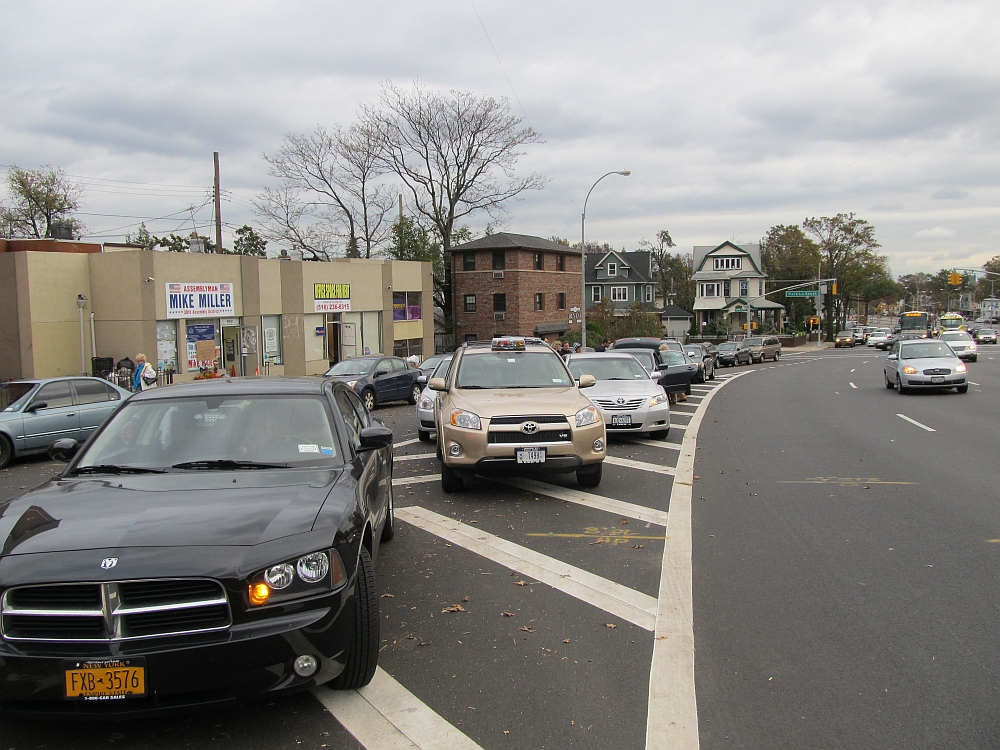 Here is some video showing you the process -- the itemsbeing collected in Woodhaven, loaded on to vehicles, and making their way to the people that need it.

The next collection point was in the Waldbaum's parking lot on Crossbay Boulevard in Howard Beach. This truck was headed towards Broad Channel, to an American Legion Hall which was serving as a distribution point.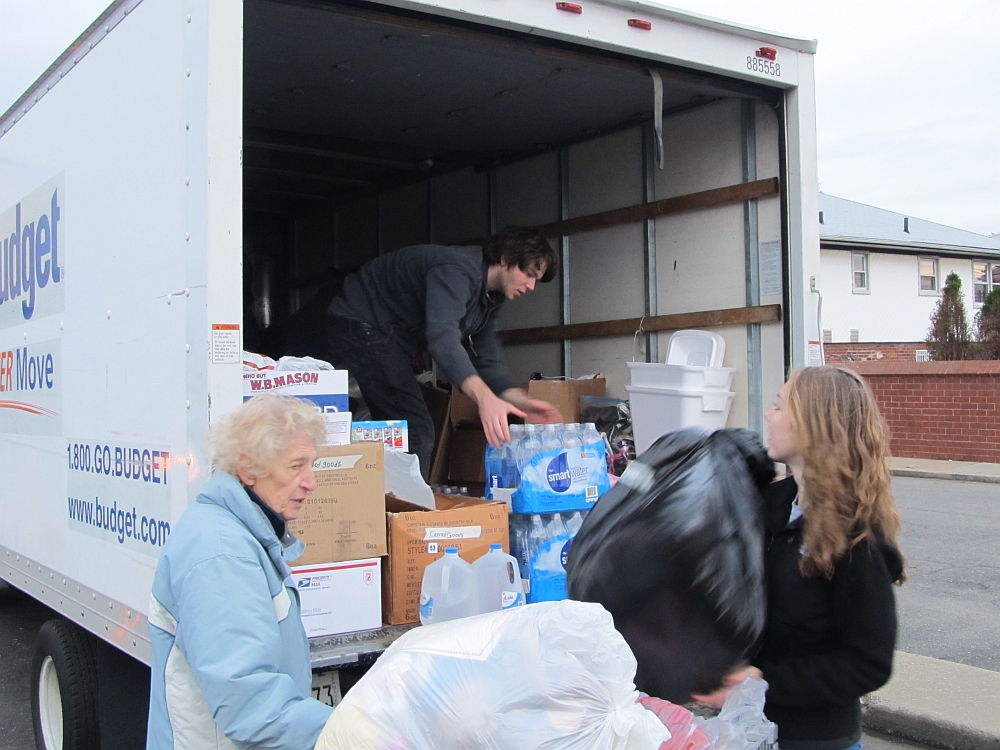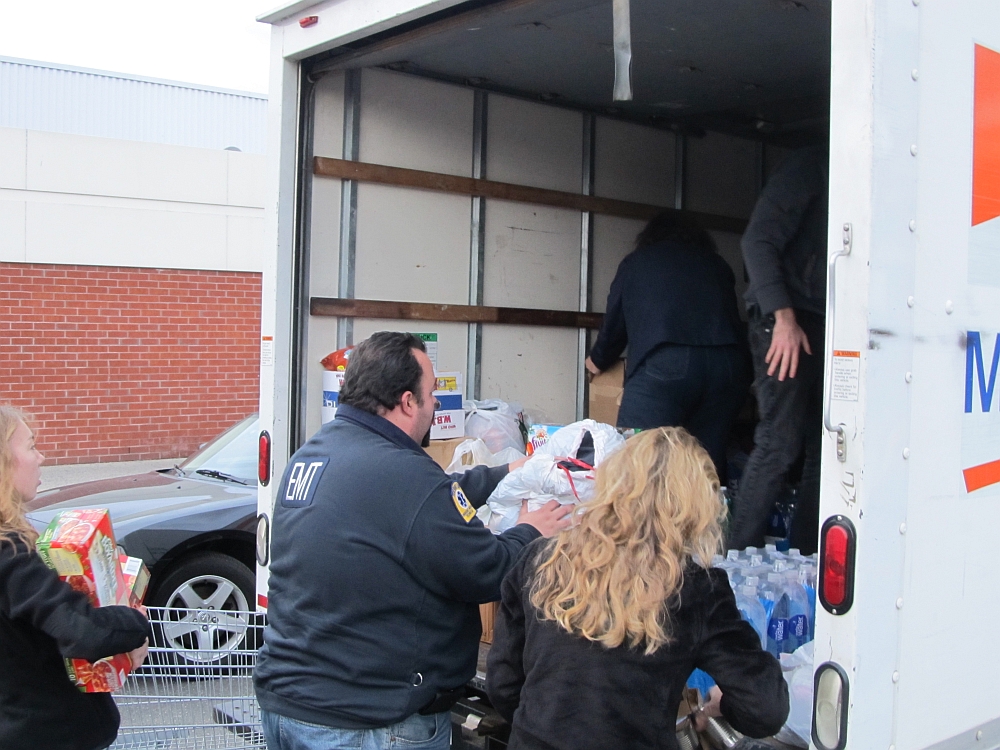 A brief respite before getting started again, the job far from over. A big thank you to everyone that reached out to us, to everyone who made donations large and small, to all of our volunteers and elected officials and other groups and organizations. This was truly a day to be inspired by your neighbors -- and a day to be proud of our community.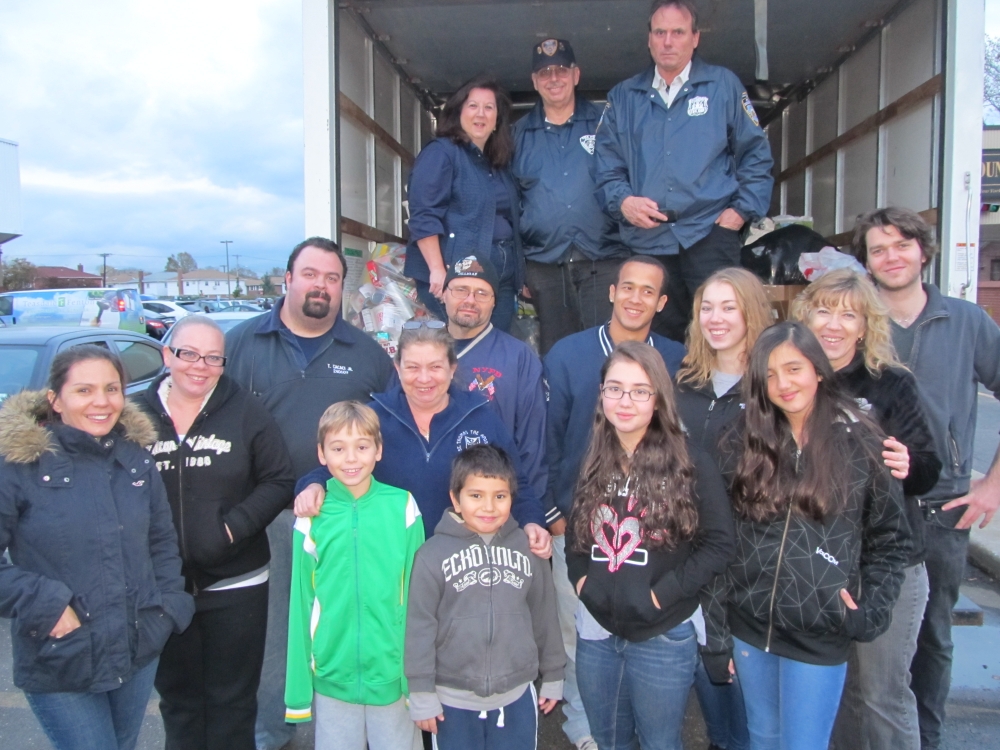 If you have any comments, or would like to suggest other projects, drop us a line at info@projectwoodhaven.com or projectwoodhaven@aol.com.
Return to Project Woodhaven's Home Page
Photos by Joey Wendell