Hurricane Sandy Leaves Path of Destruction

The prevailing opinion this morning was that, although Woodhaven got hit hard, we were very fortunate compared to our neighbors to the South -- Howard Beach, Lindenwood, Belle Harbor, Breezy Point, etc. But that does not mean that we were spared -- and the pictures below are a sample of the tremendous power that this storm packed --
There were many trees that were brought down by Sandy, but the nearly 100-foottree at Forest Parkway sting as it has served as our Christmas Tree for decades. It was torn out at the roots and the only reason it wasn't on the ground was because it had fallen on another tree.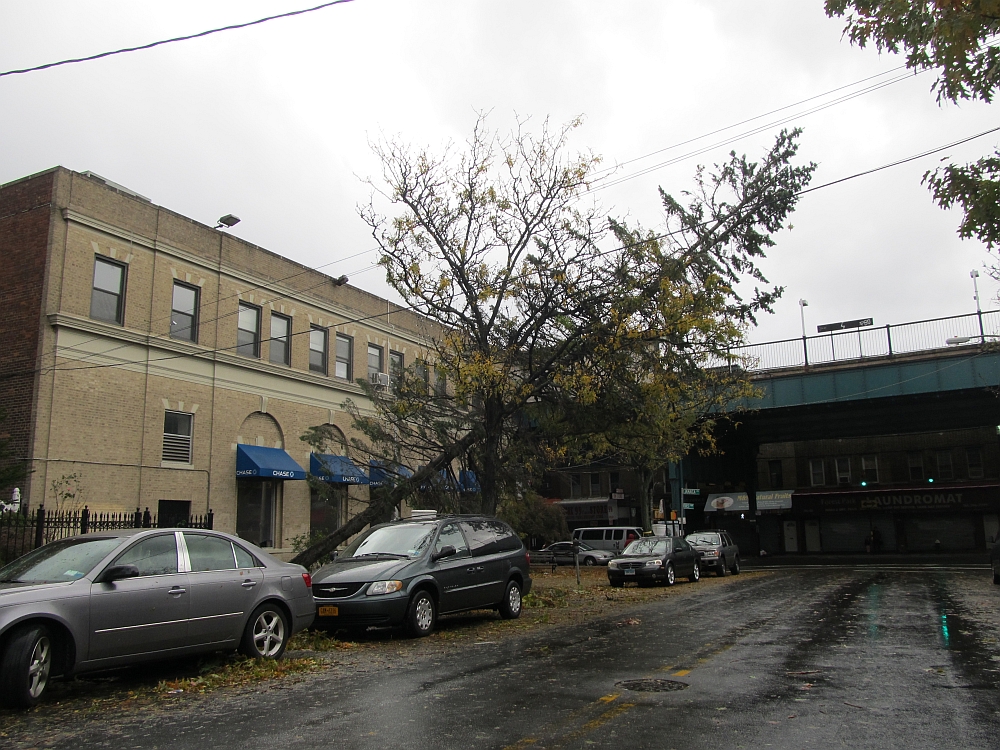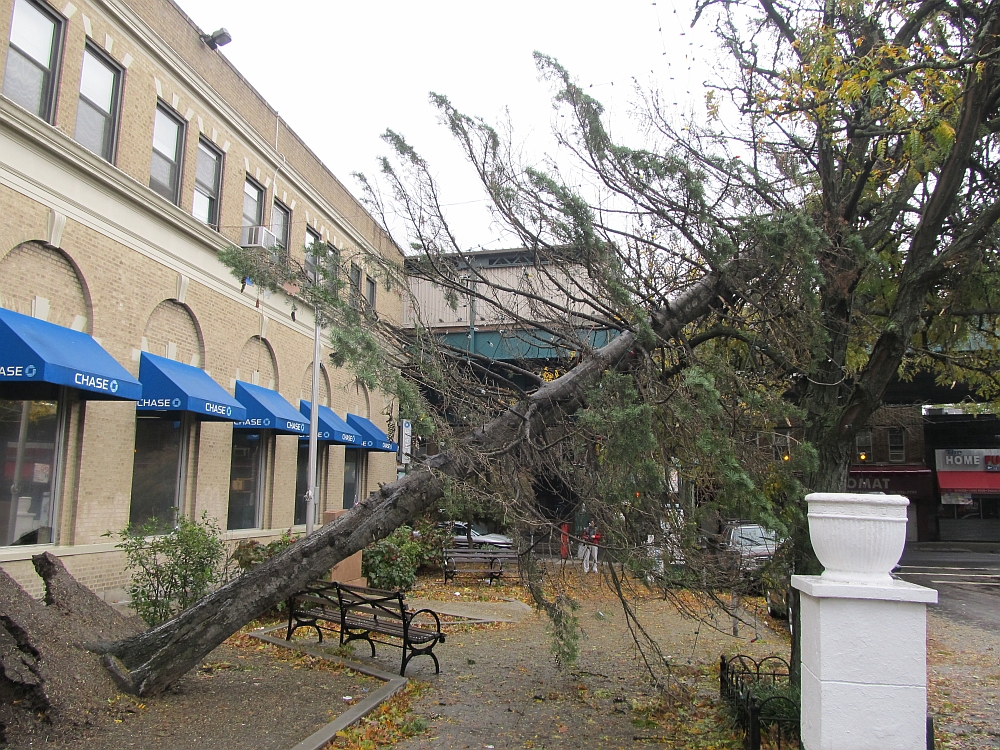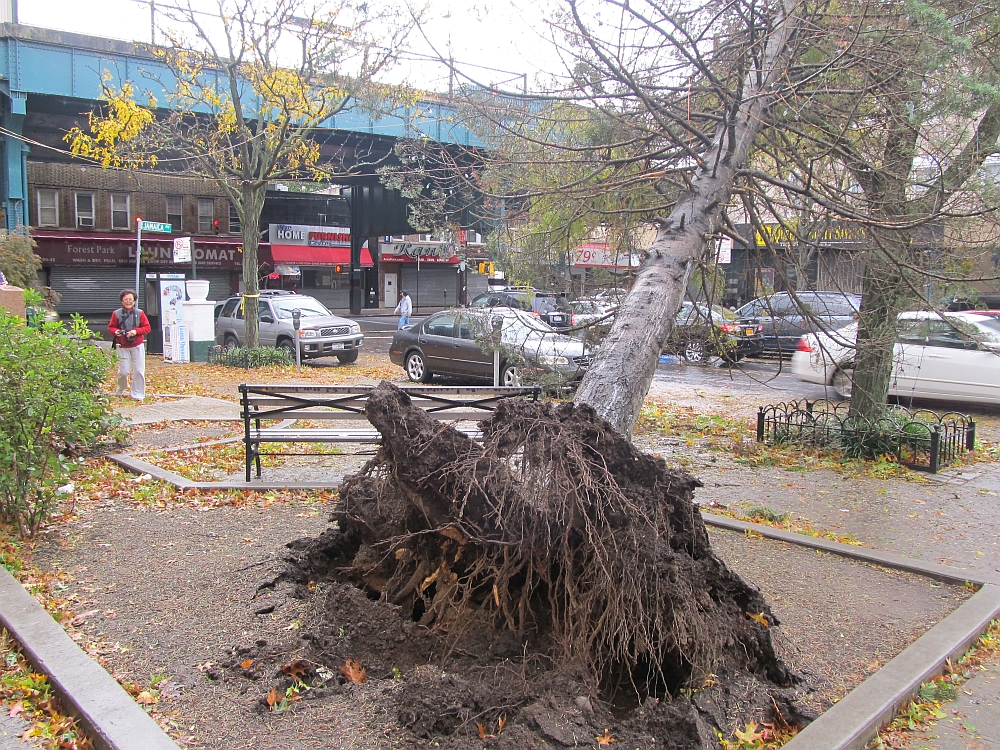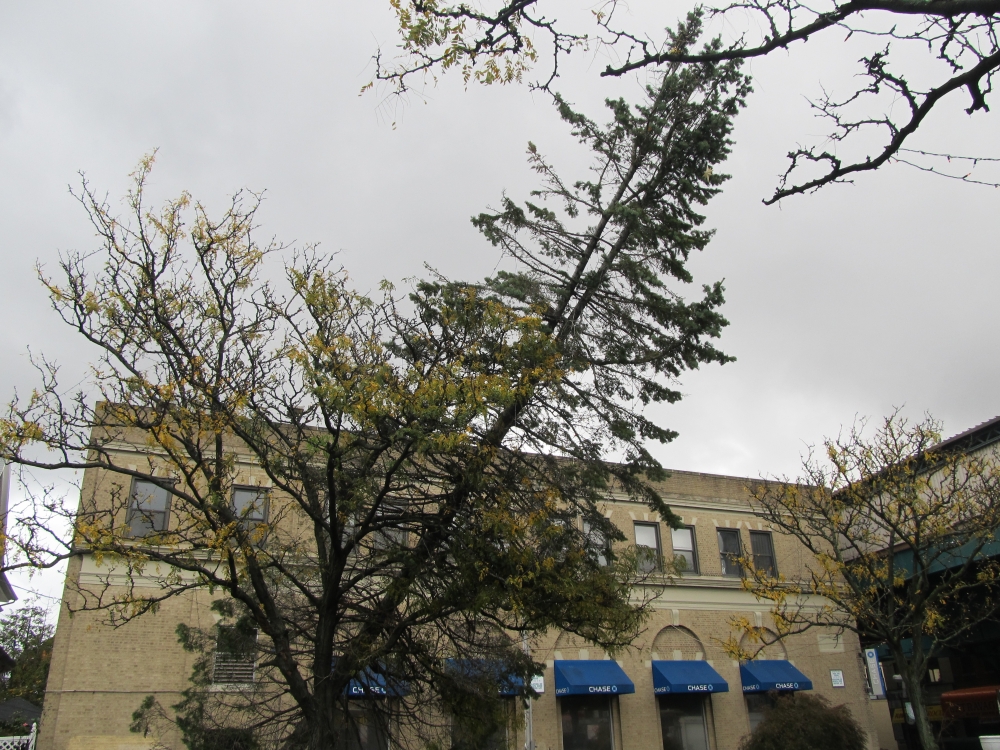 Here are two pictures of our tree in happier times, once when it was getting decorated and once when it was lit.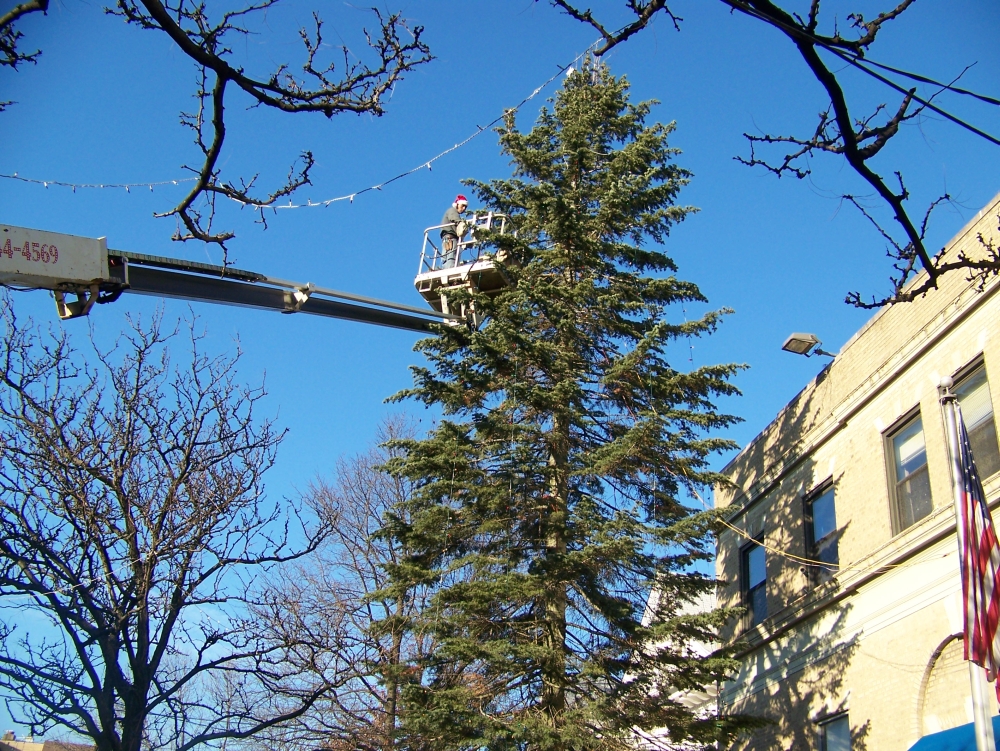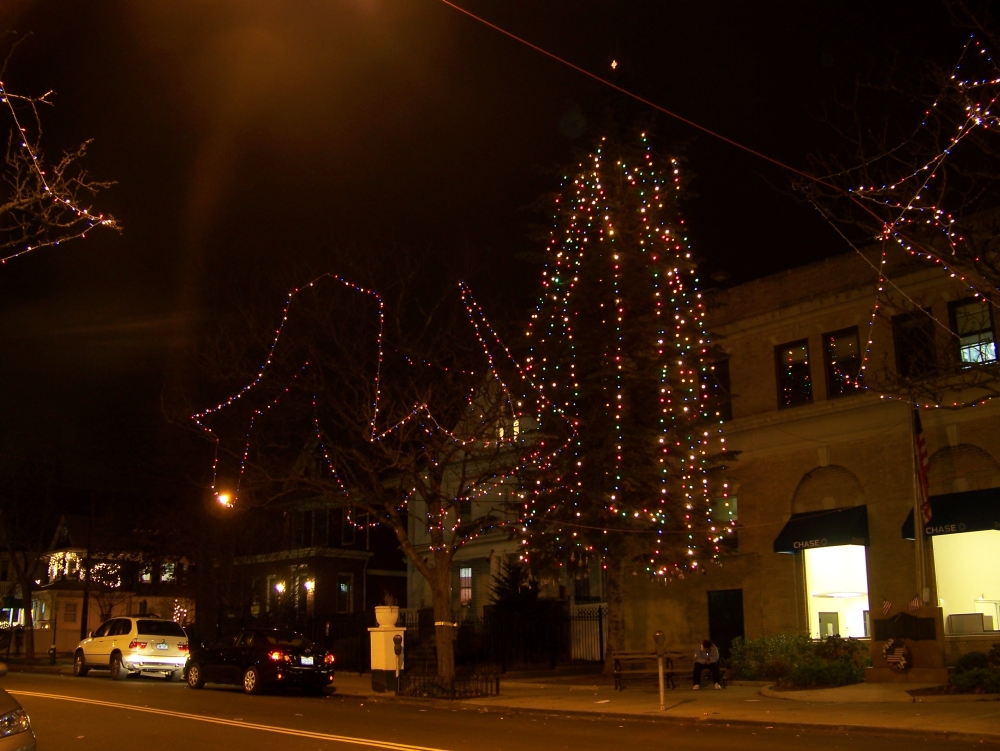 There are trees down all over Woodhaven --


The branches and trees in Woodhaven are so connected and mingled with the wires that when they come down it causes many problems other than just debris. With all of the high winds last night we were very fortunate we didn't get hit with a major fire.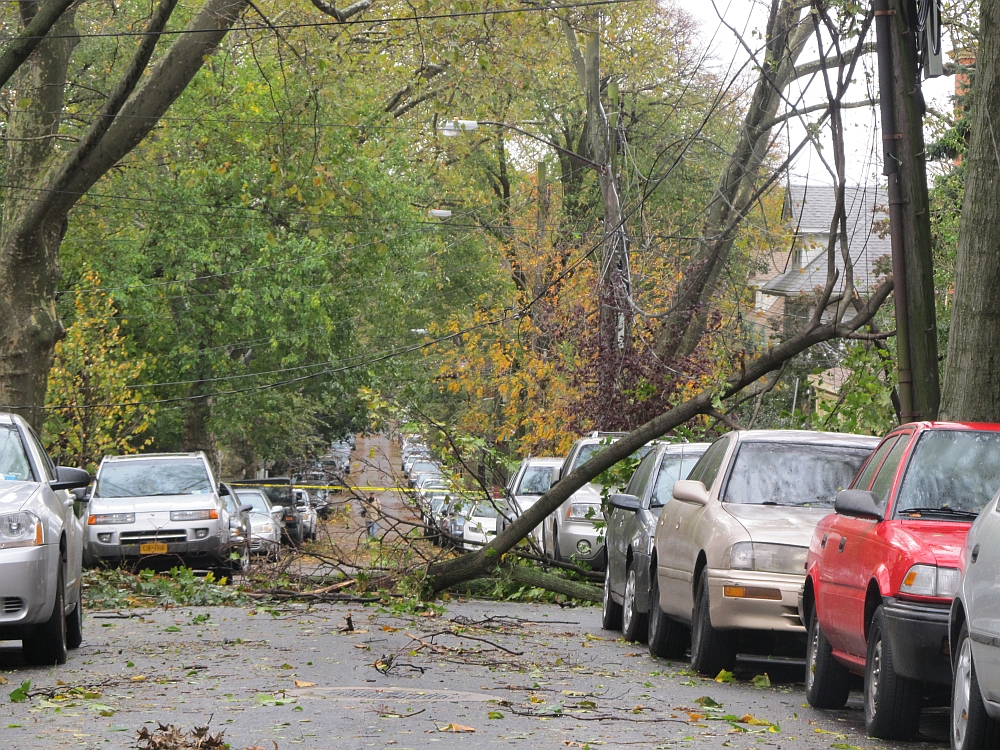 The FDNY Telegraph Station saw its share of damage. If you recall, this was the site of a horrific accident many years ago which took the life of a woman. The family still remembers her and leaves floral memorials at this spot.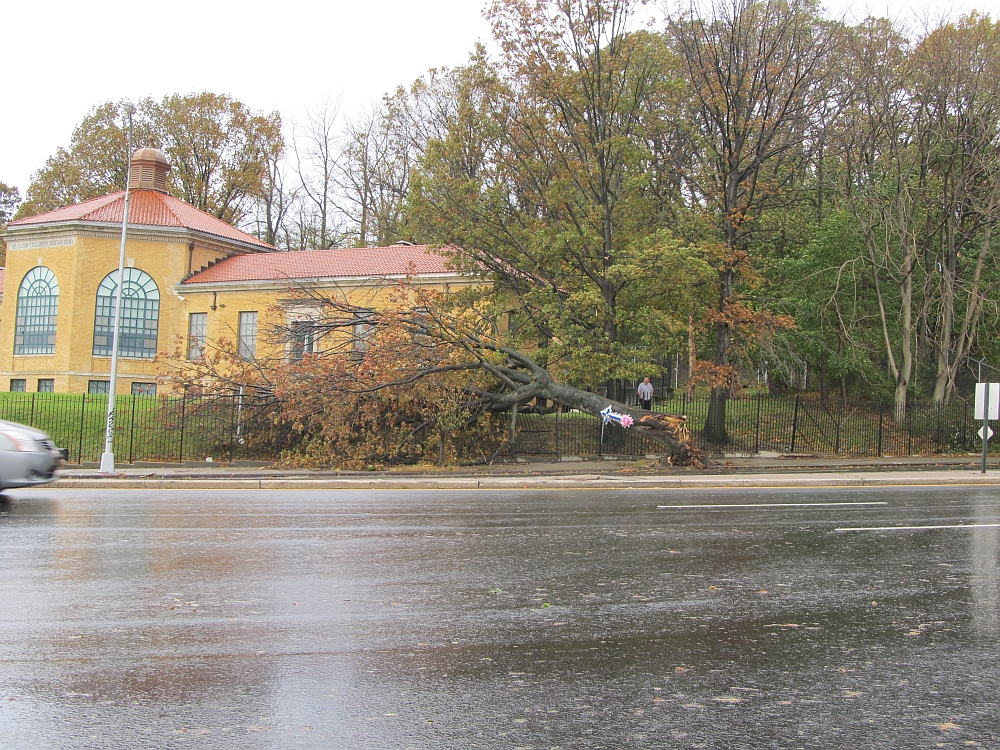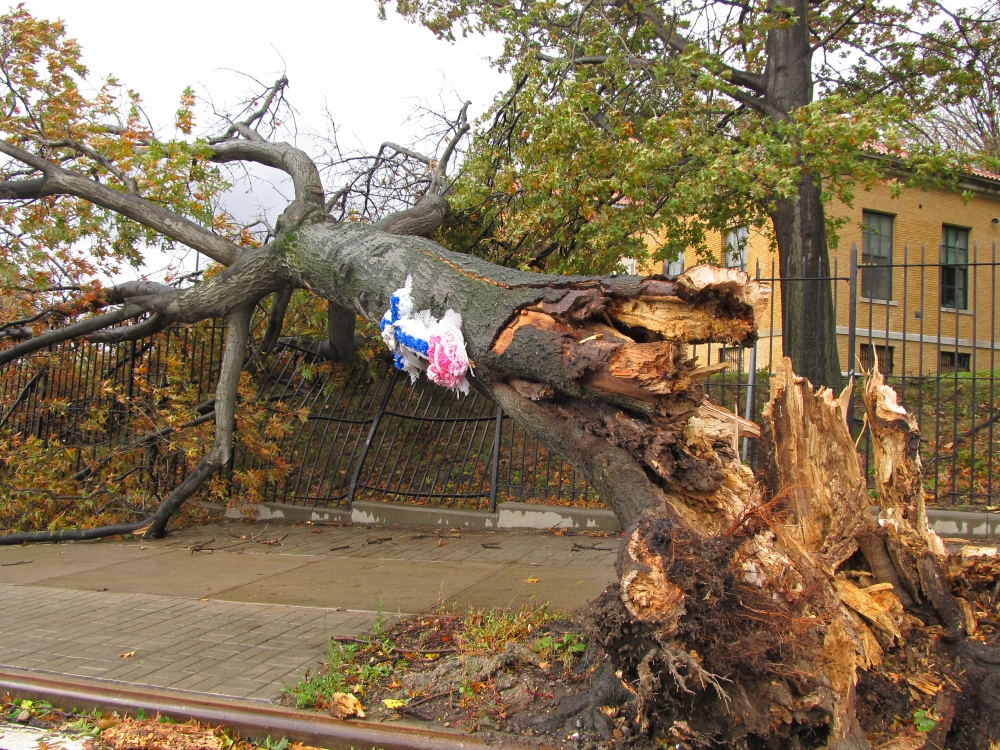 The Forest Park Carousel saw its share of fallen trees -- this one crashed down at its entrance --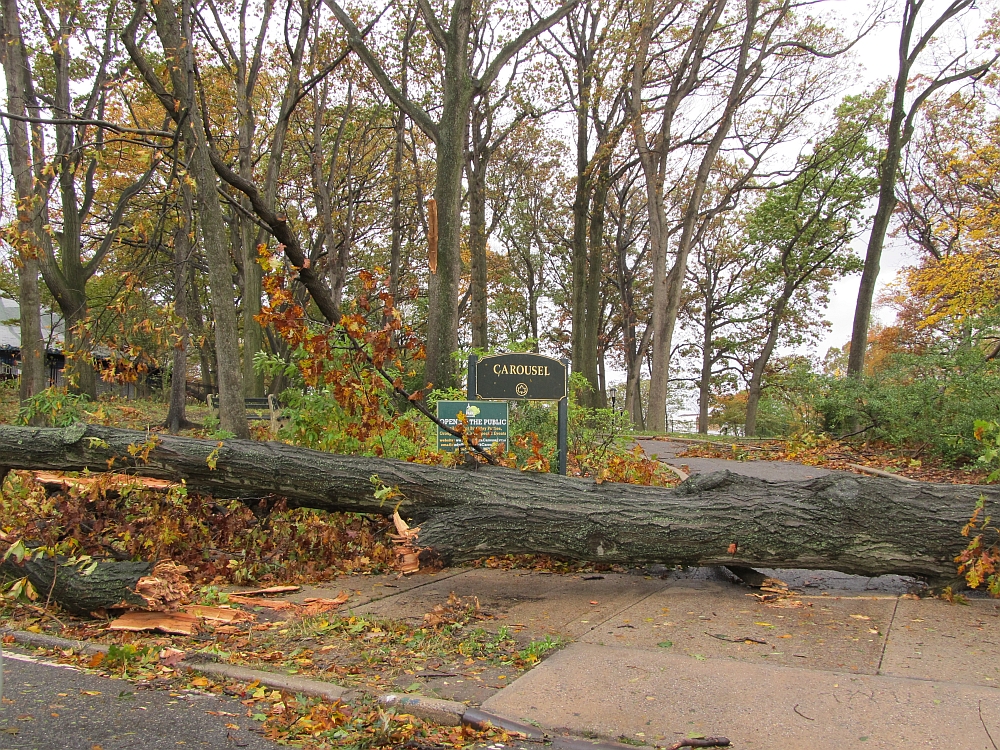 And this one landed on its roof. From NY Carousel Entertainment: "We hope everyone survived Sandy, we know it was not pretty. We wanted you to know that we have good news and bad news about the carousel. The bad news is that we found it today like this so there is some roof damage. However, roofs can be fixed. The good news is that the machine appears to be in good condition. We will do more examinations, but the classic machine appears to be ok." Photo courtesy of NY Carousel Entertainment.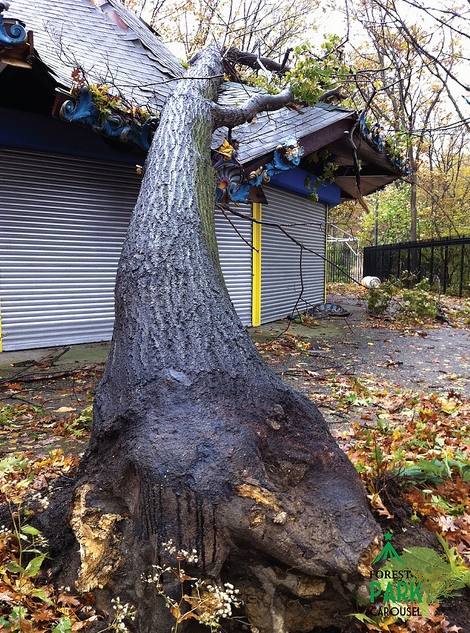 Here we have 2 trees down on the southbound side of Woodhaven Boulevard between 89th and 91st Avenues; damage done to numerous houses.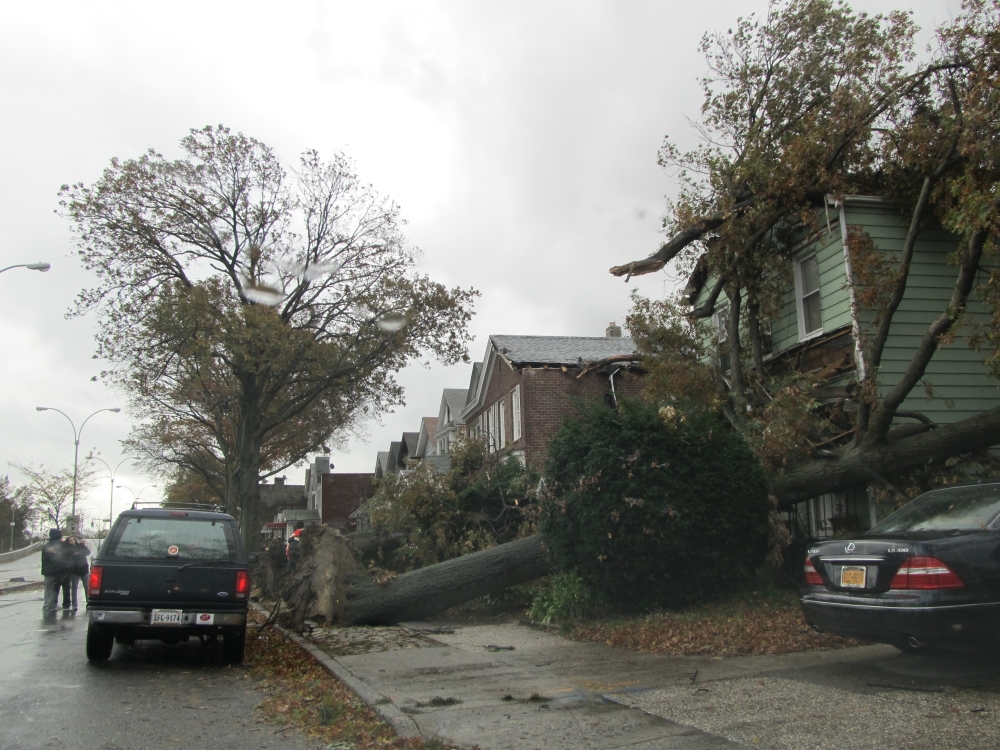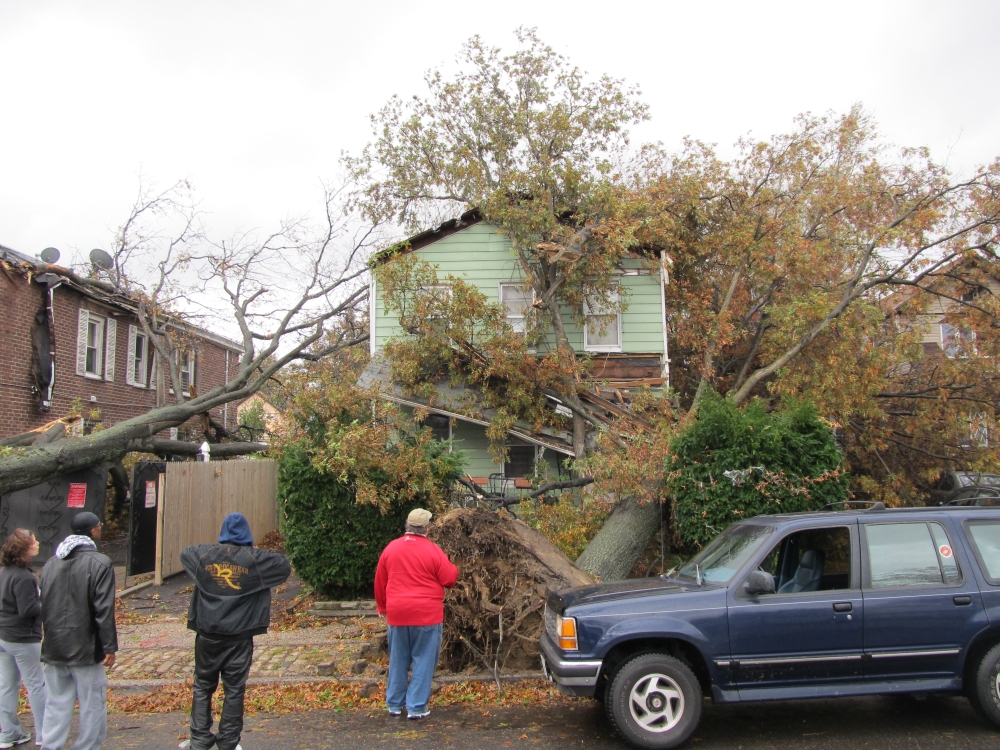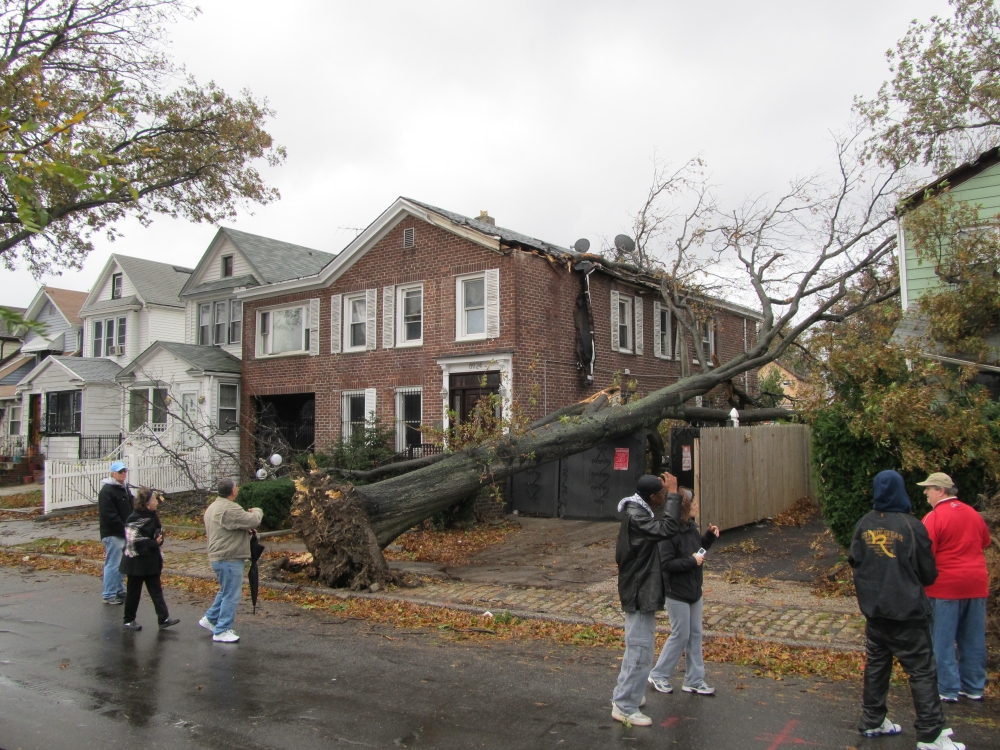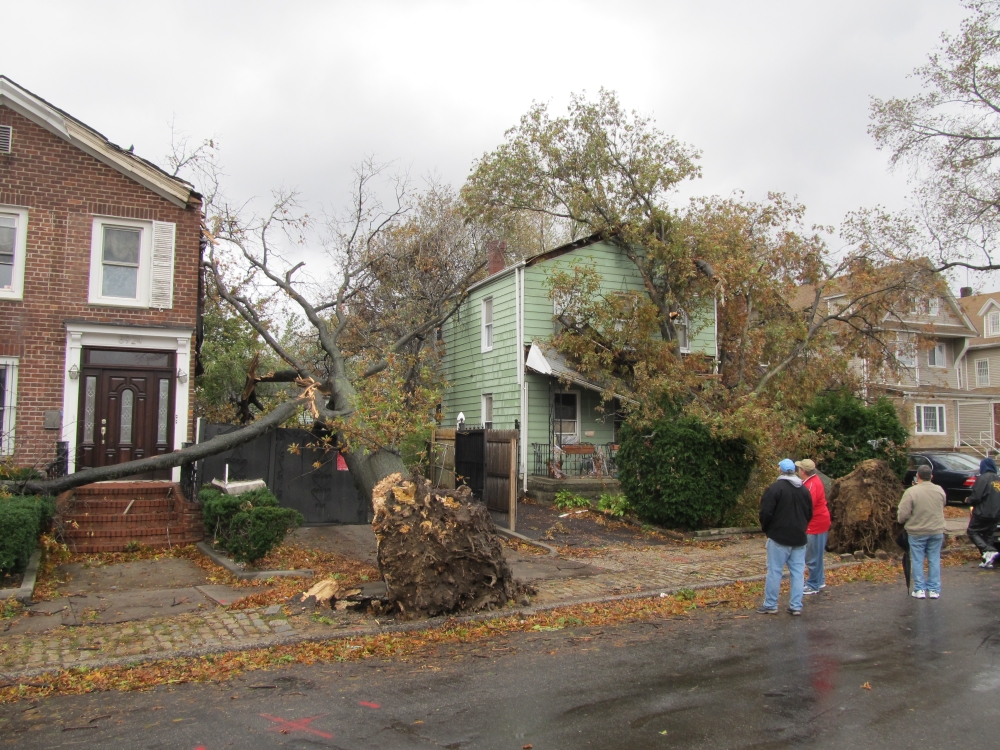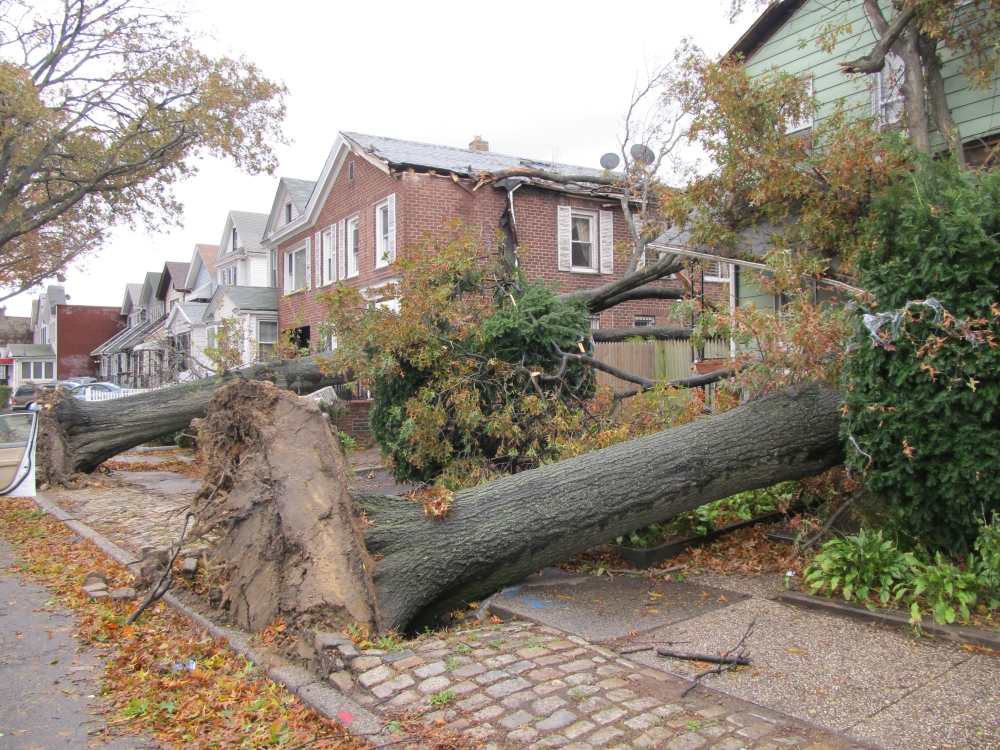 Here we have a massive tree that was ripped from the ground, smashing a vehicle, and pulling down wires and two telephone poles with it. The residents on this block lost phone and power -- they had no idea if these wires were live or not. This was 92nd Street between 89th and 91st Avenue.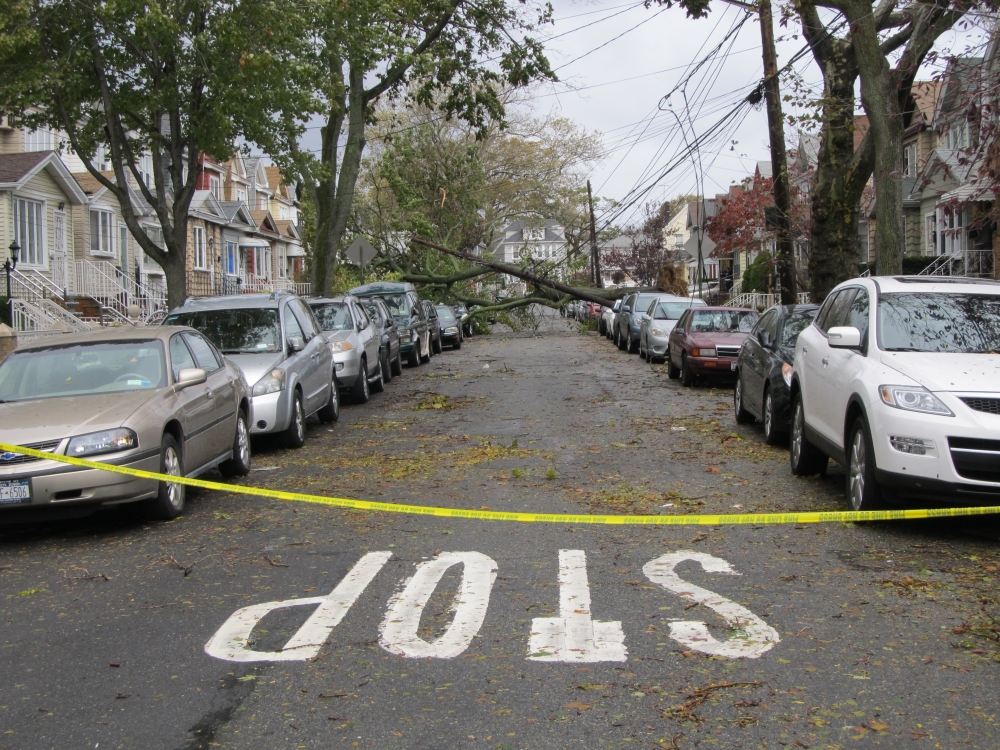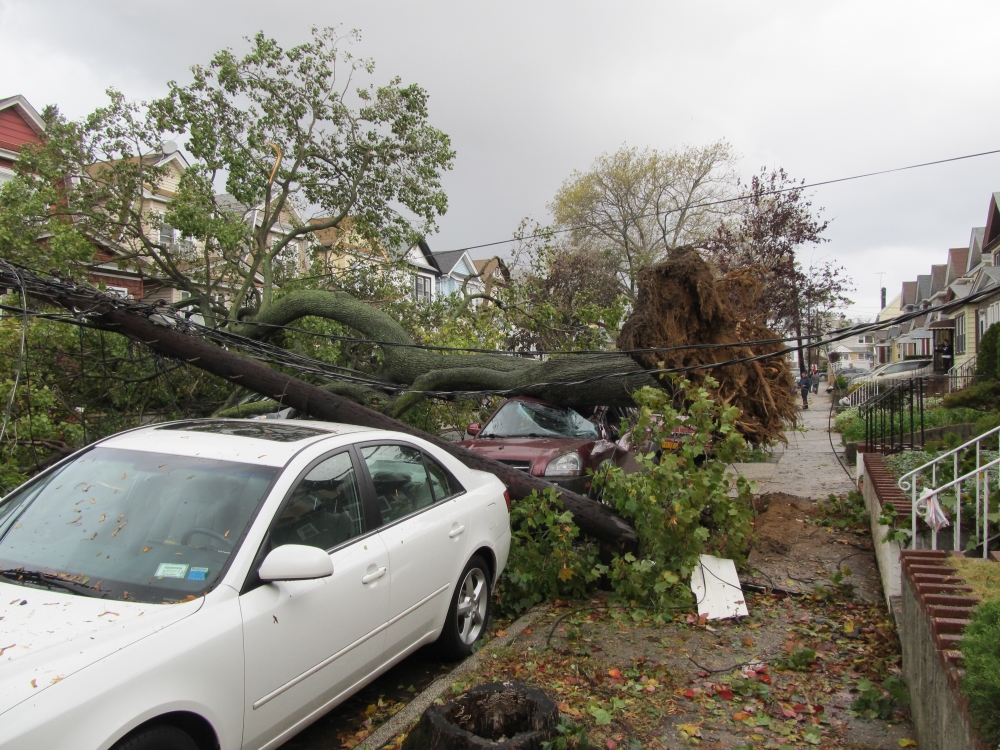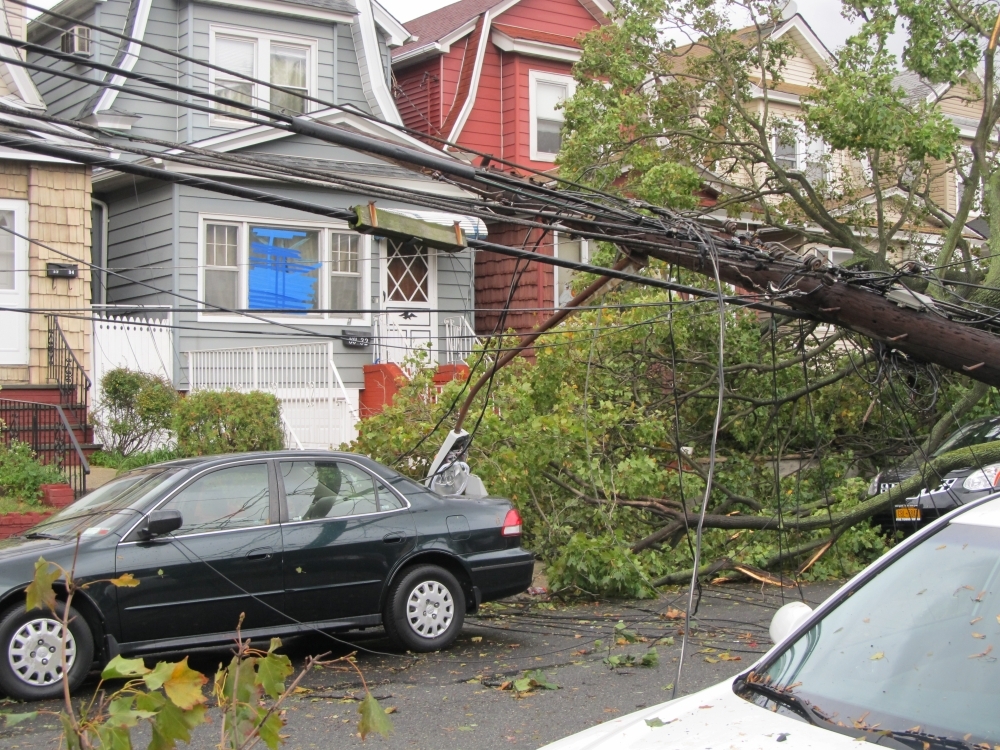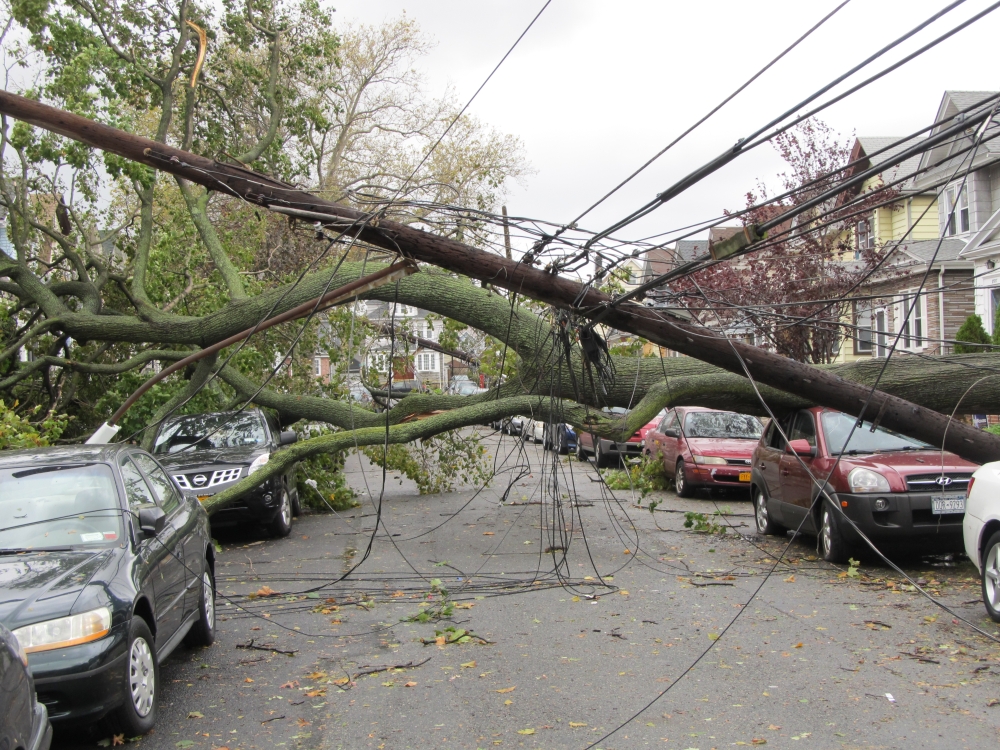 Here is the northbound service road of Woodhaven Boulevard, off Atlantic.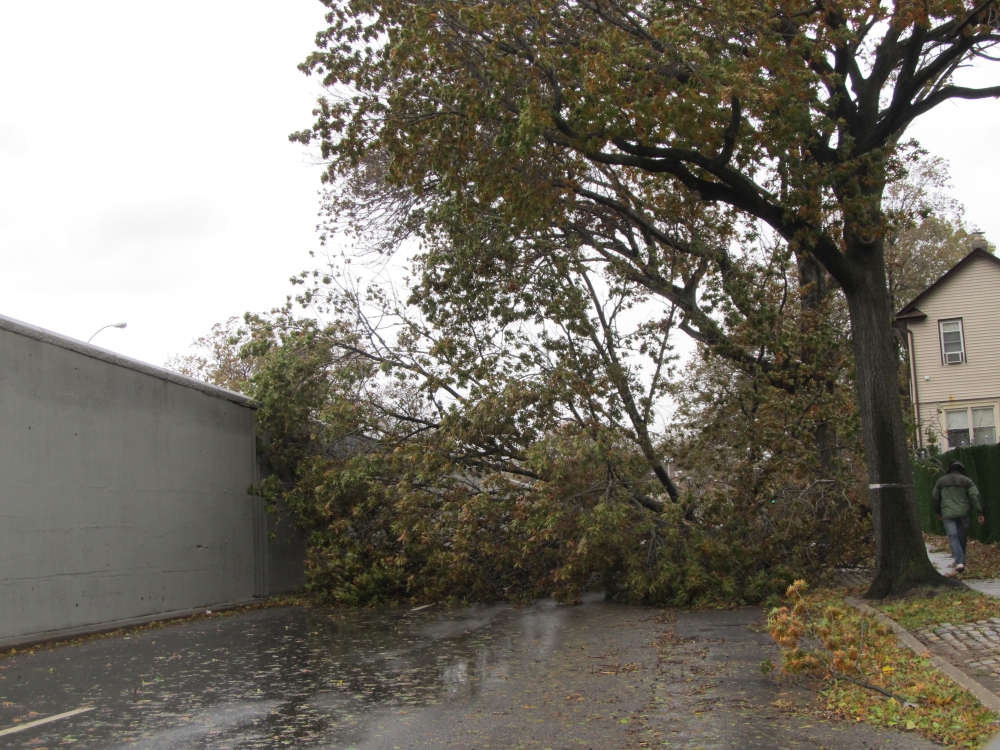 And here is 95th Street off 91st Avenue --

96th Street, near PS 306 --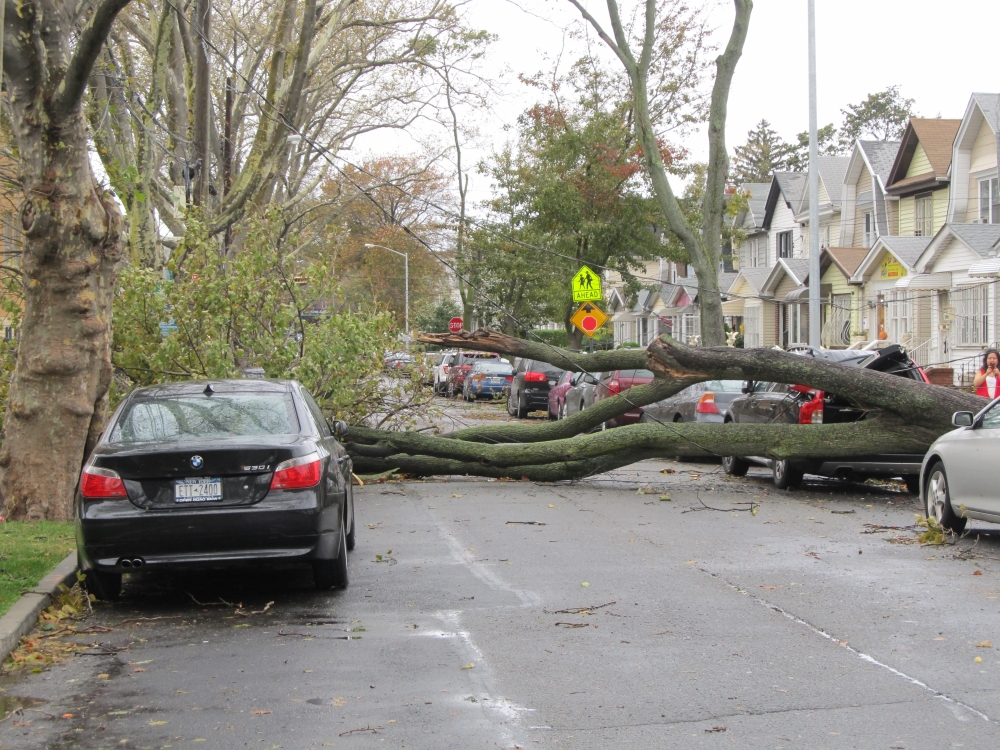 Atlantic Avenue, near Woodhaven --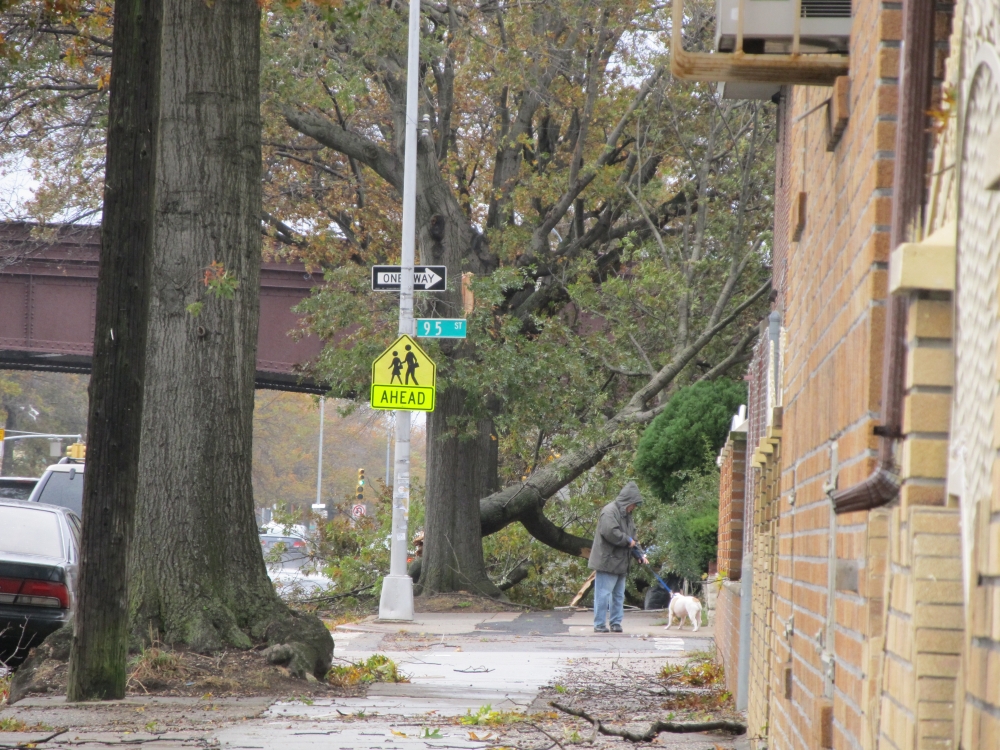 And our last picture of this update -- the northbound service road of Woodhaven Boulevard, south of Jamaica Avenue --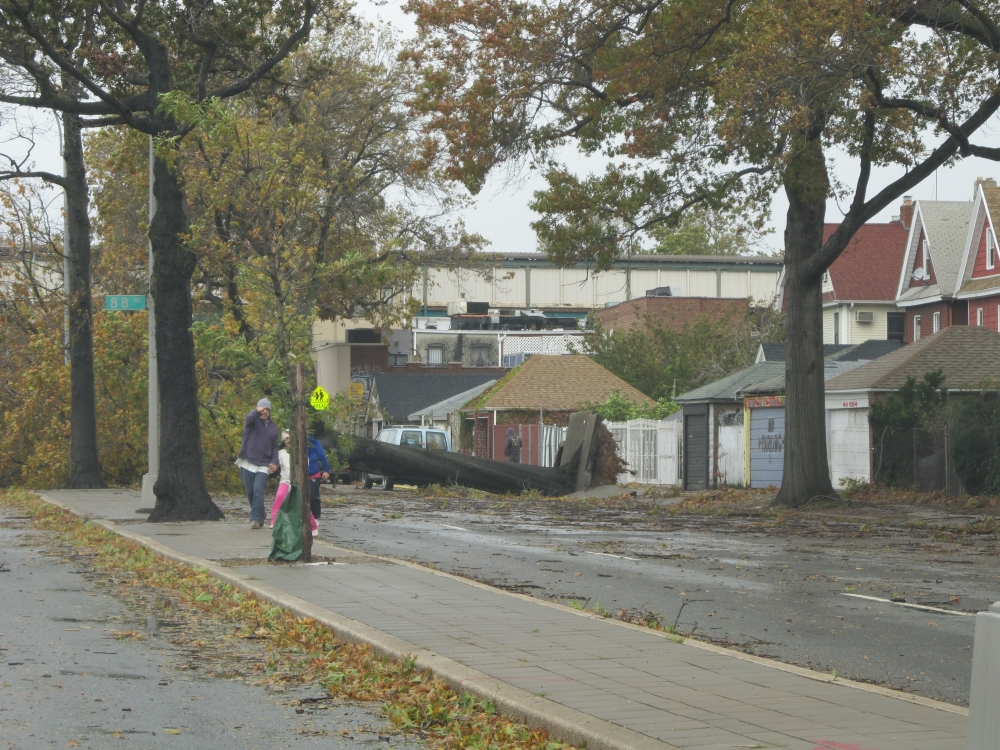 If you have any comments, or would like to suggest other projects, drop us a line at info@projectwoodhaven.com or projectwoodhaven@aol.com.
Return to Project Woodhaven's Home Page
Photos by Joey Wendell