For many years, the Woodhaven Business Improvement District has sponsored a Christmas parade down Jamaica Avenue. For the past few years, the Woodhaven Residents' Block Association has sponsored a parade watching party, the idea being that a group of people can make a lot of noise for the marchers -- if these kids are going to go to the trouble of marching, we owe it to them to come out and cheer them on. This year we had about 18 people in our cheering section (photo by Giedra Kregzdys).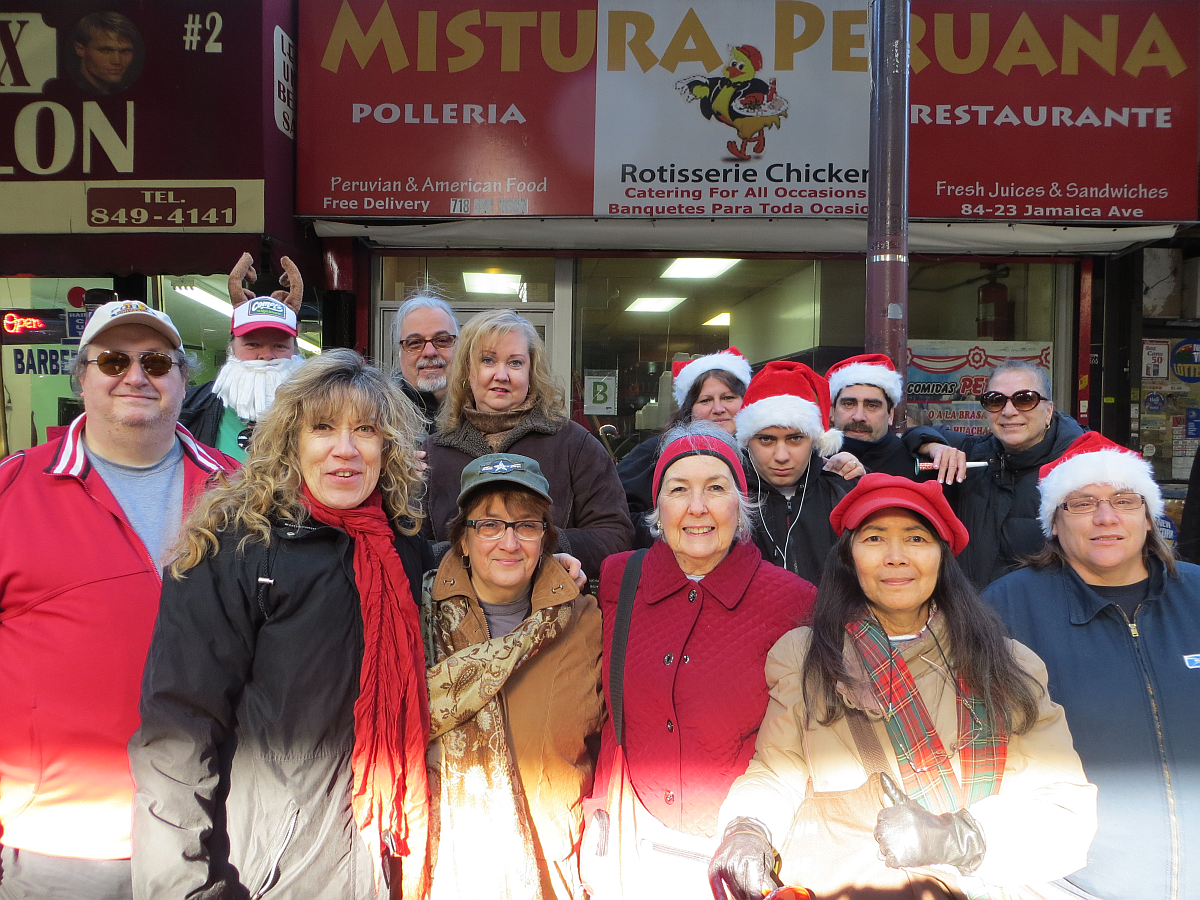 Can you see the parade yet? It's still a ways away -- good thing we had bagels and coffee to tide us over.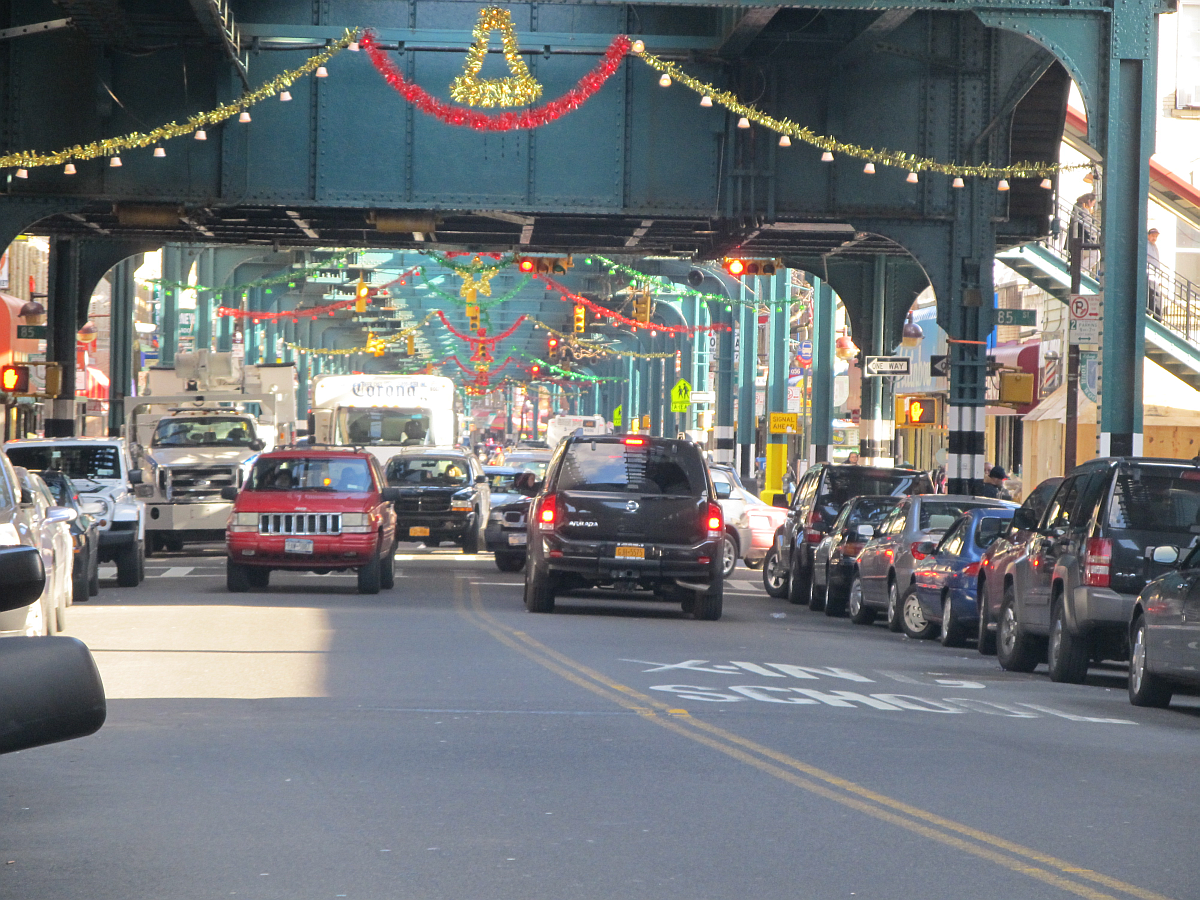 We were happy to see some friends on the avenue; here I am with Sue Virgona, lovely wife of the legendary Joe Virgona.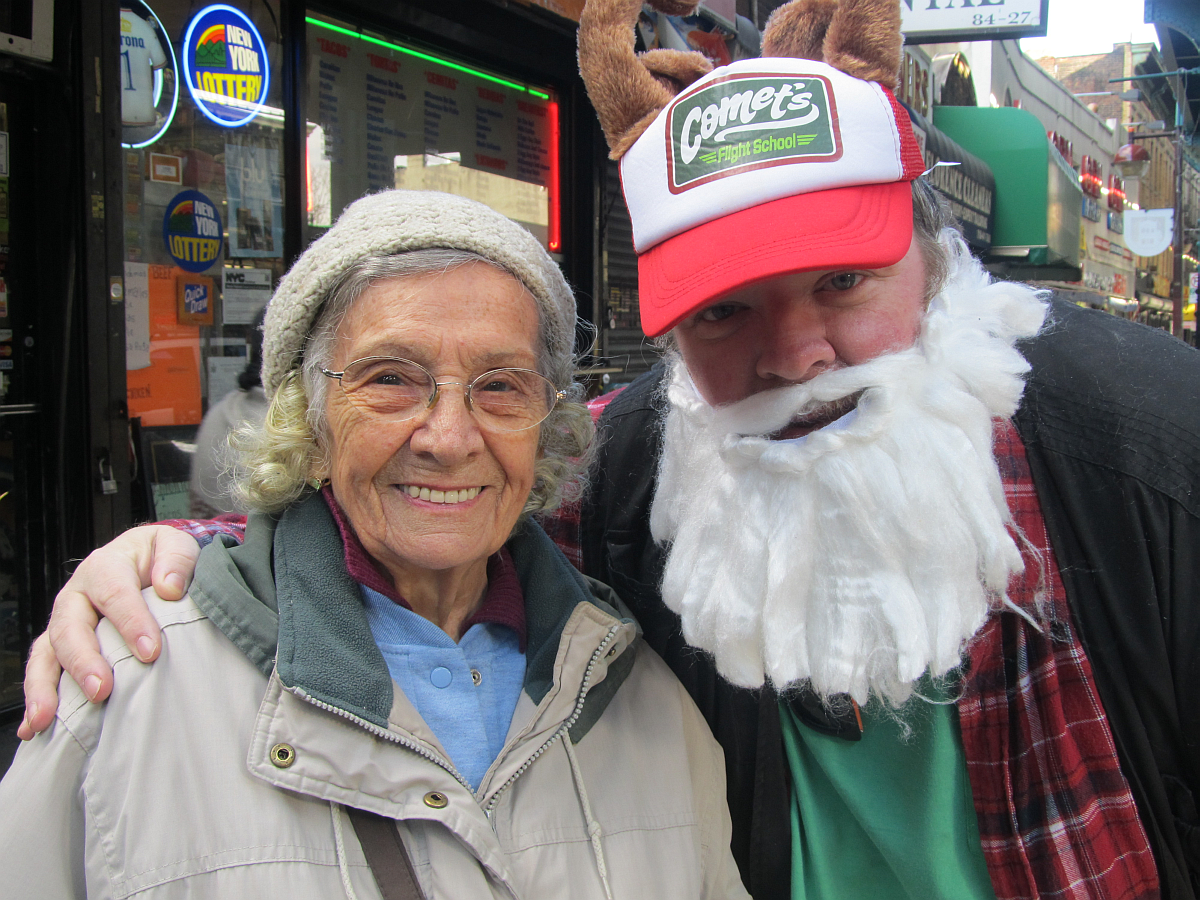 The parade come along soon enough and was worth the wait. It's great to see all the kids out there having a great time.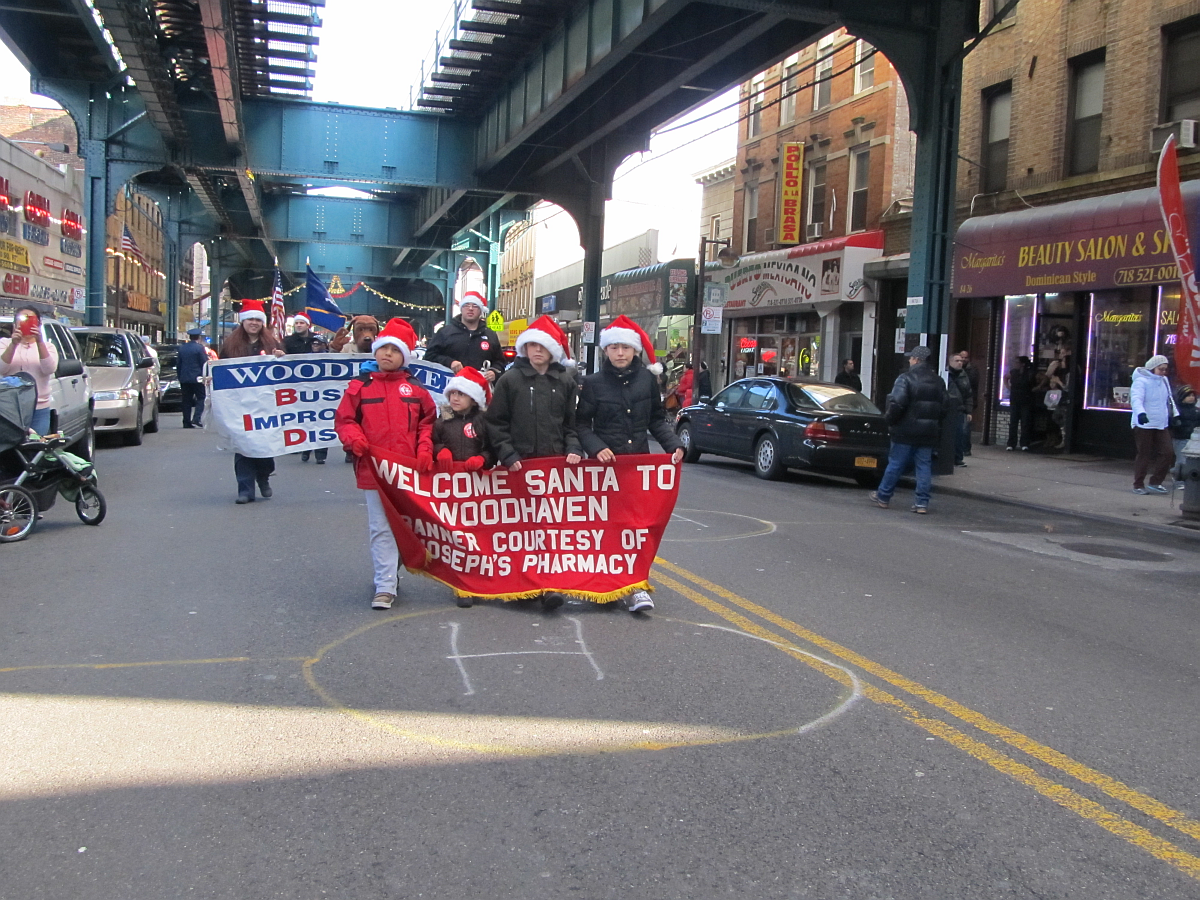 Before we look at the rest of the pictures, here is a brief video of the parade --
Crime Dog McGruff made an appearance --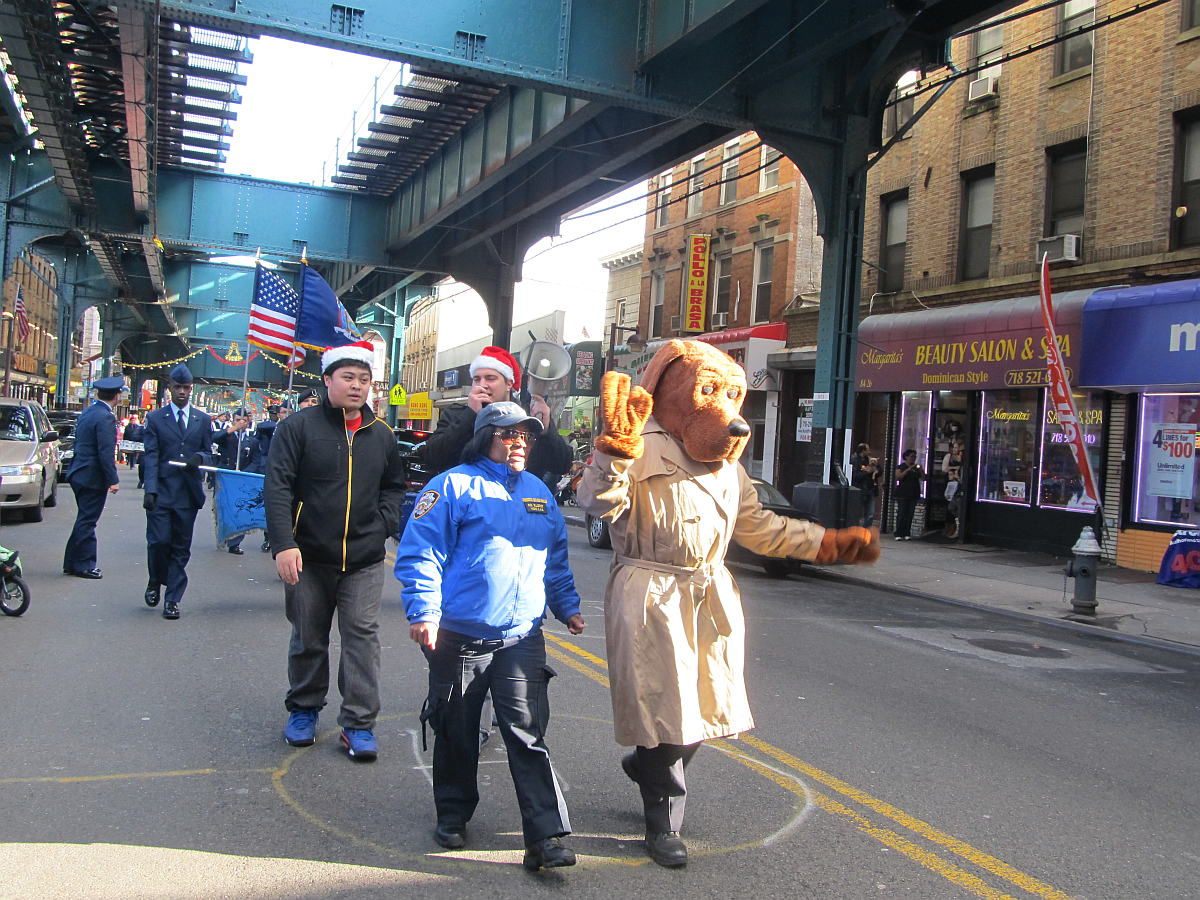 The ROTC from Franklin K. Lane was there --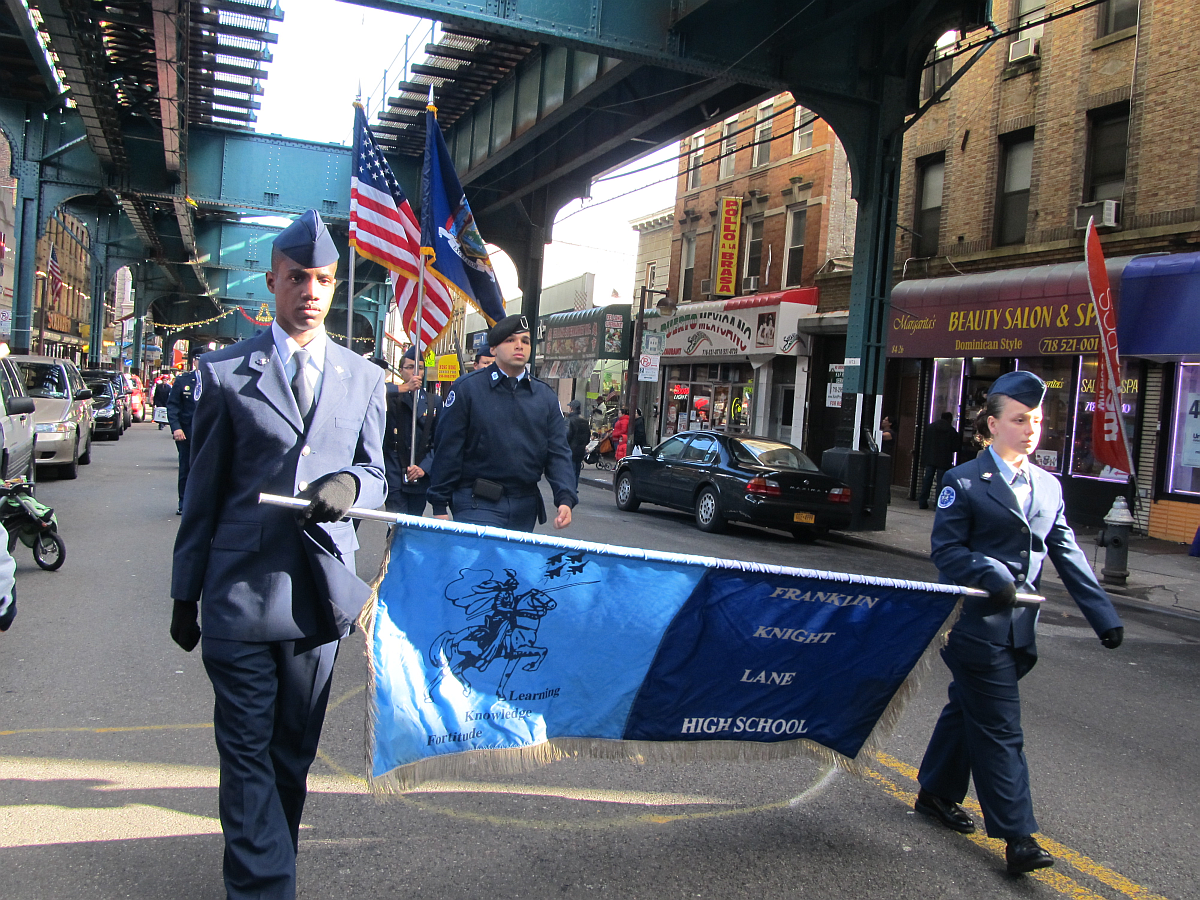 The Forest Park School, PS 97. This is why we came out, to cheer on these kids and . . .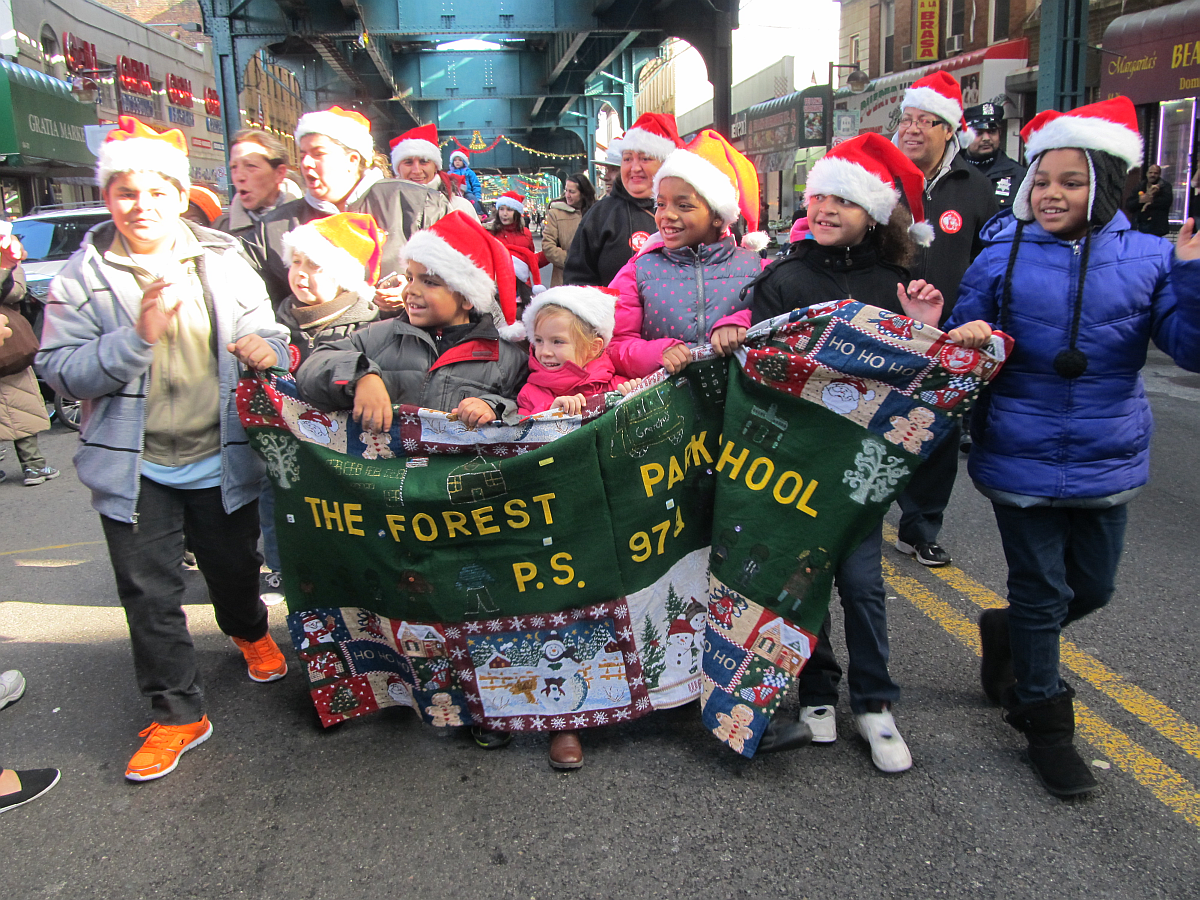 ... the kids of St. Luke's Nursery School --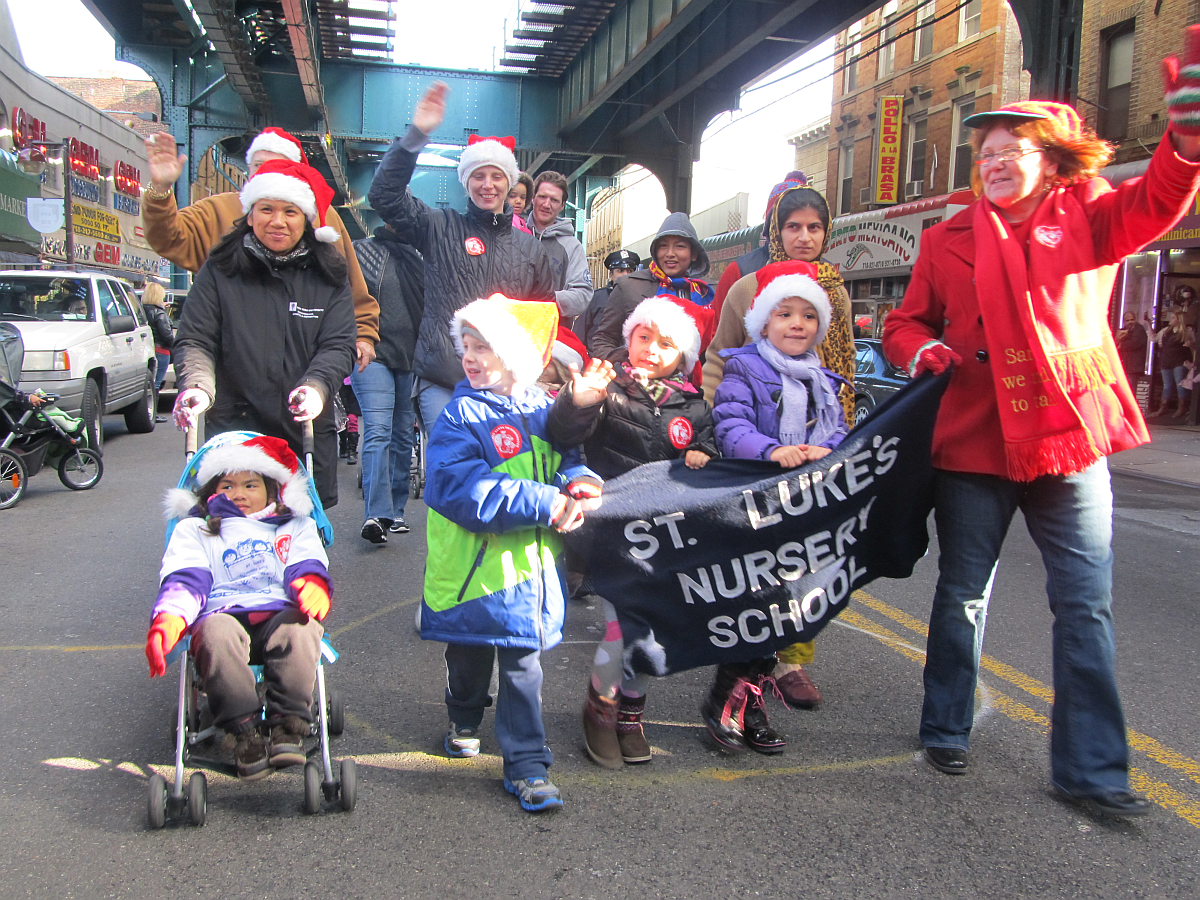 Aaaand... we came out to see Santa (photo by Giedra Kregzdys).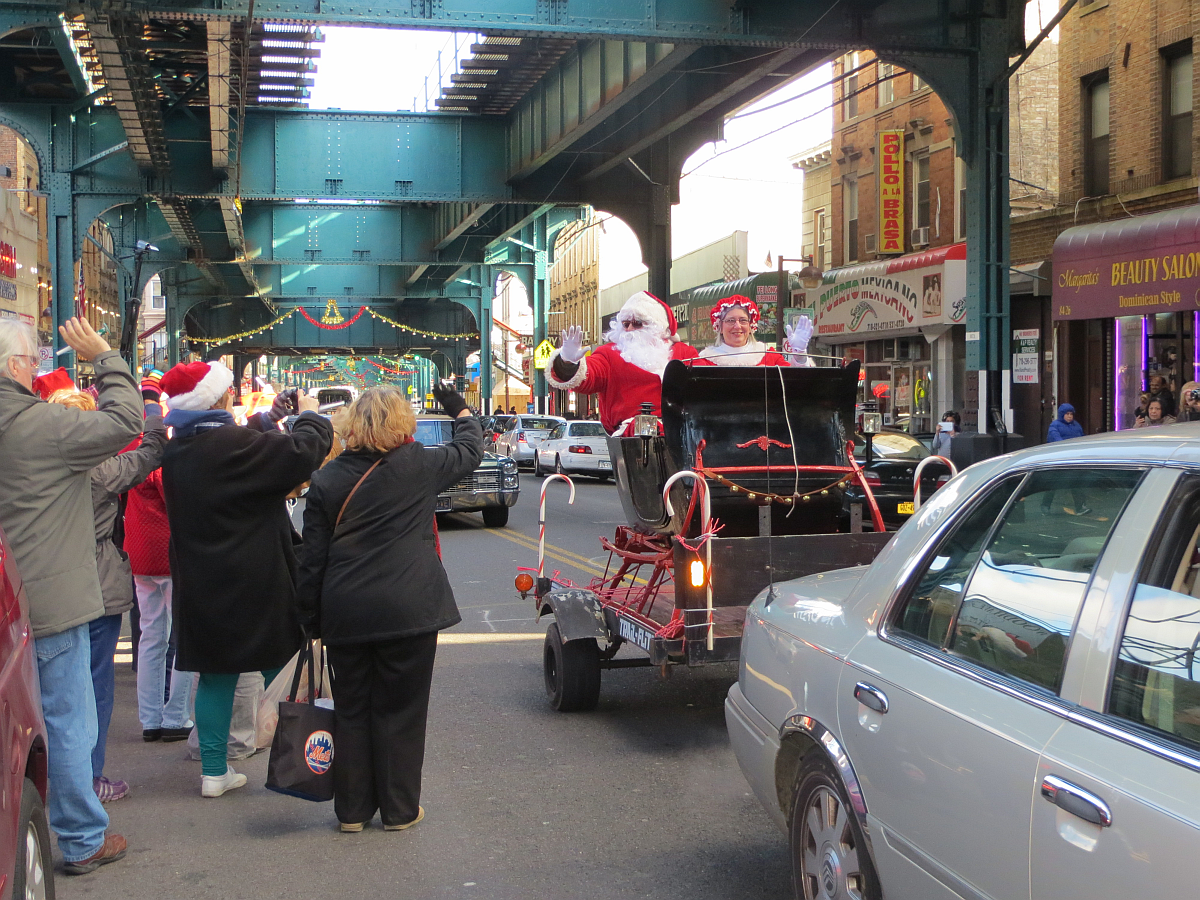 And as Santa's sled flew by, we knew it would be another year until we see him again. Will you join us for next year's party?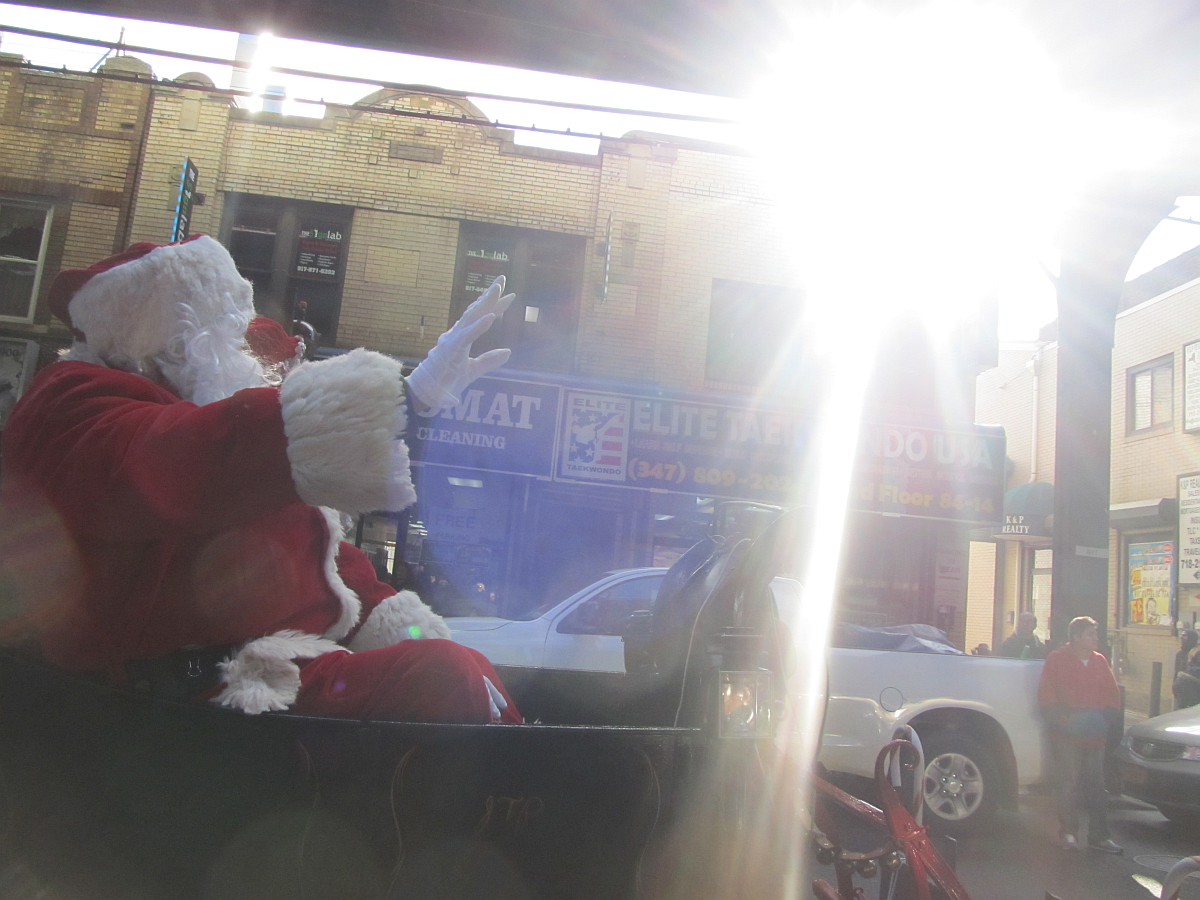 If you have any comments, or would like to suggest other projects, drop us a line at info@projectwoodhaven.com or projectwoodhaven@aol.com.
Return to Project Woodhaven's Home Page
Photos by Joey Wendell (except where noted)