This was a day long overdue - the landmarking of the Forest Park Carousel. It was on this day that the Carousel would get a plaque officially commemorating the fact that it is now protected as a NYC Landmark. And residents came out to see the ceremony and they were excited.
Here is some video highlights of the speeches --
And here is what everyone came to see (and do) -- ride the Carousel!
Here are some pictures of the day --

This beautiful painting of one of the Carousel horses was loaned out for the day - this painting was done by Ms. Constance Maltese.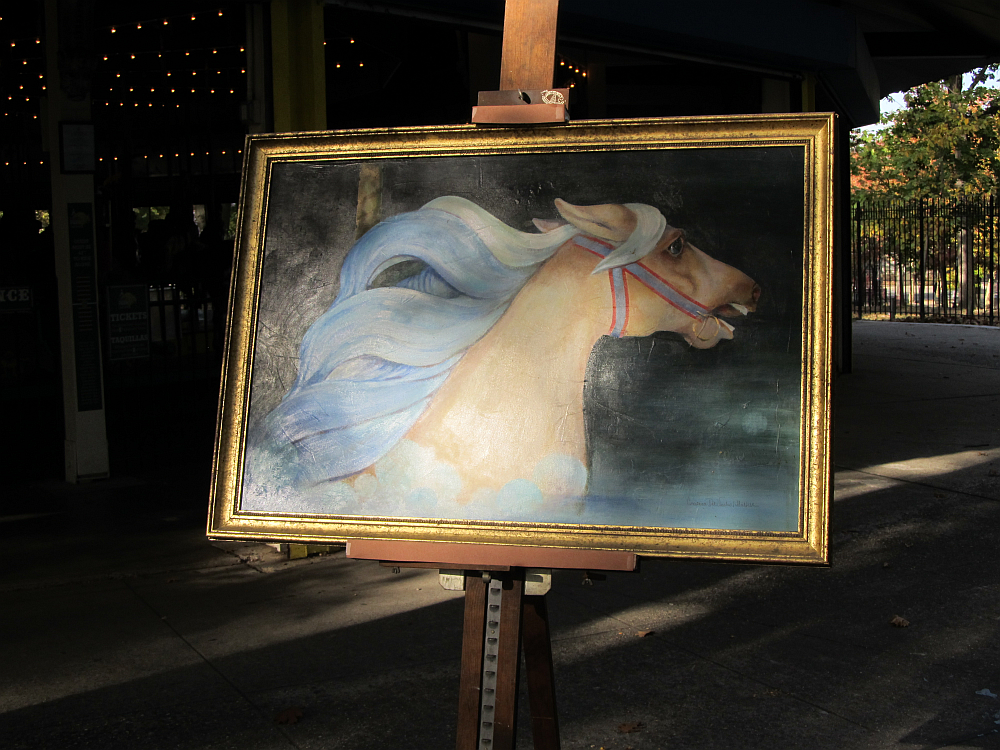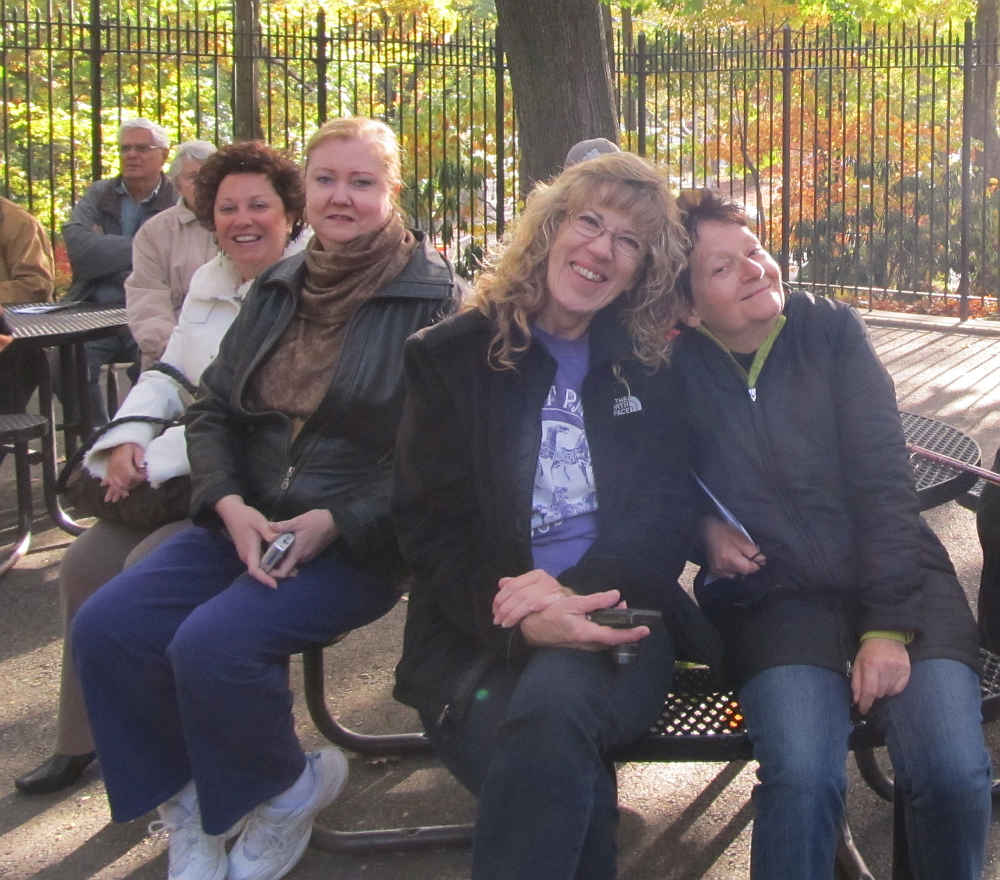 The Carousel was looking sharp -- our feelings about the day were best summed up here. But nothing beats a closeup of our historic ride.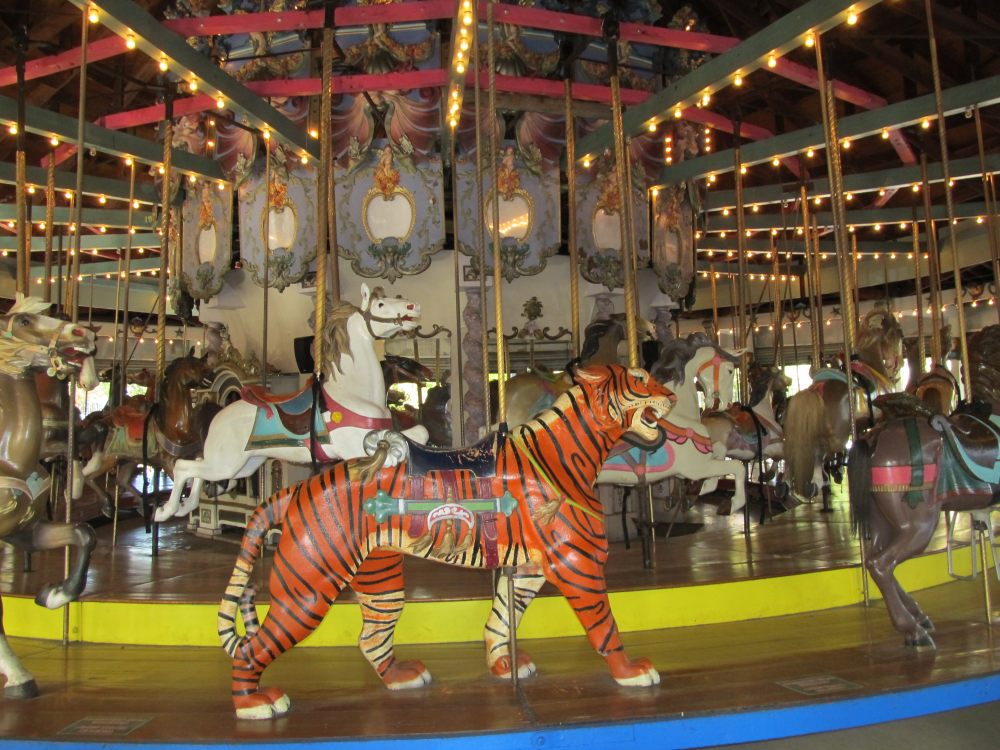 There were a number of guest speakers -- Robert Tierney of the Landmarks Commission; Senator Joseph Addabbo; Assemblyman Mike Miller; Queens Boro President Melinda Katz; Maria Thomson of the Greater Woodhaven Development Corporation; and yours truly was honored to represent to Woodhaven Residents' Block Assocation and Woodhaven Cultural & Historical Society.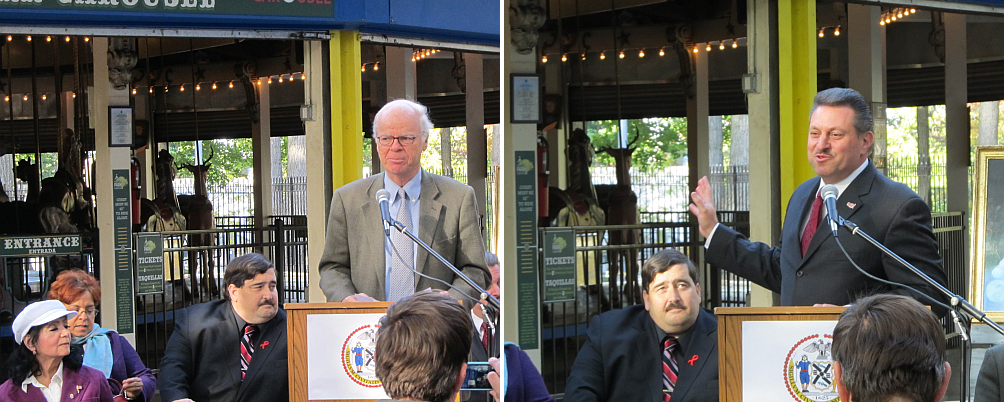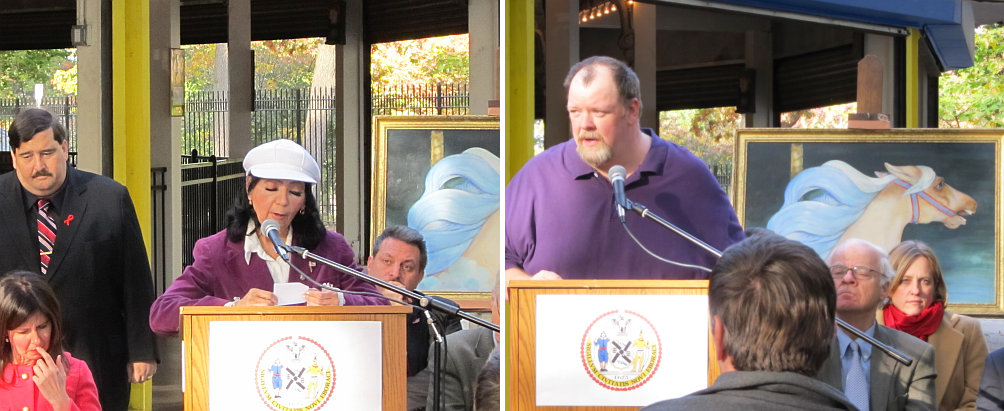 Here's David Galst of New York Carousel Entertainment, who have done a great job taking care of our historic treasure.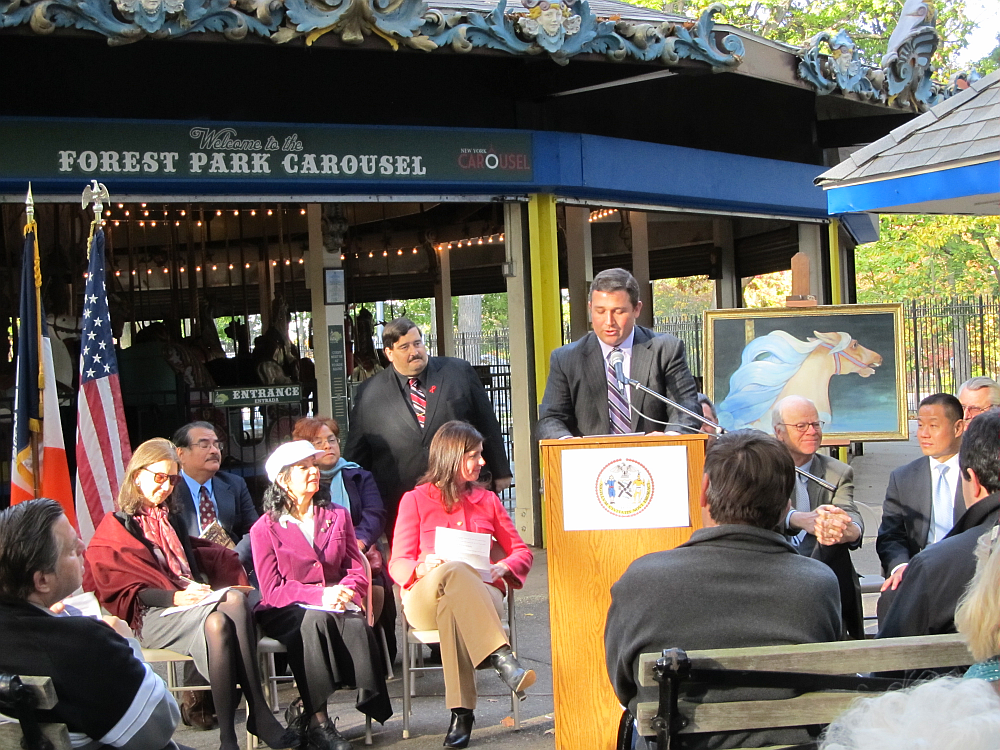 There was a great crowd - a lot of members from the Block Association and the Historical Society were in attendance.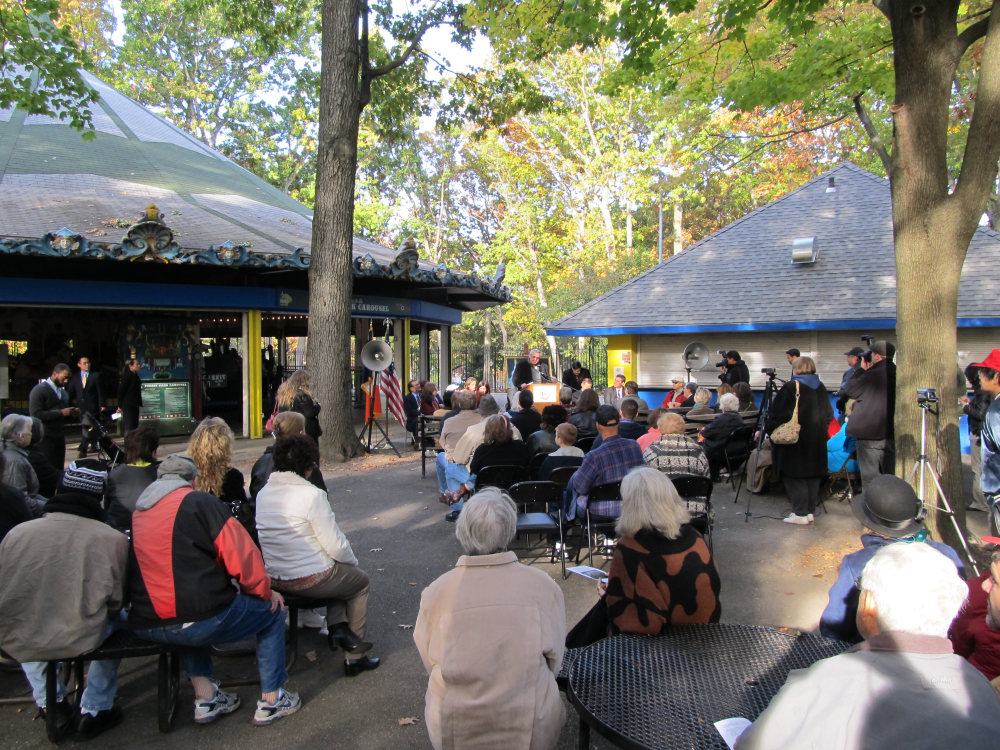 There were plenty of adults in attendance - and some very happy children.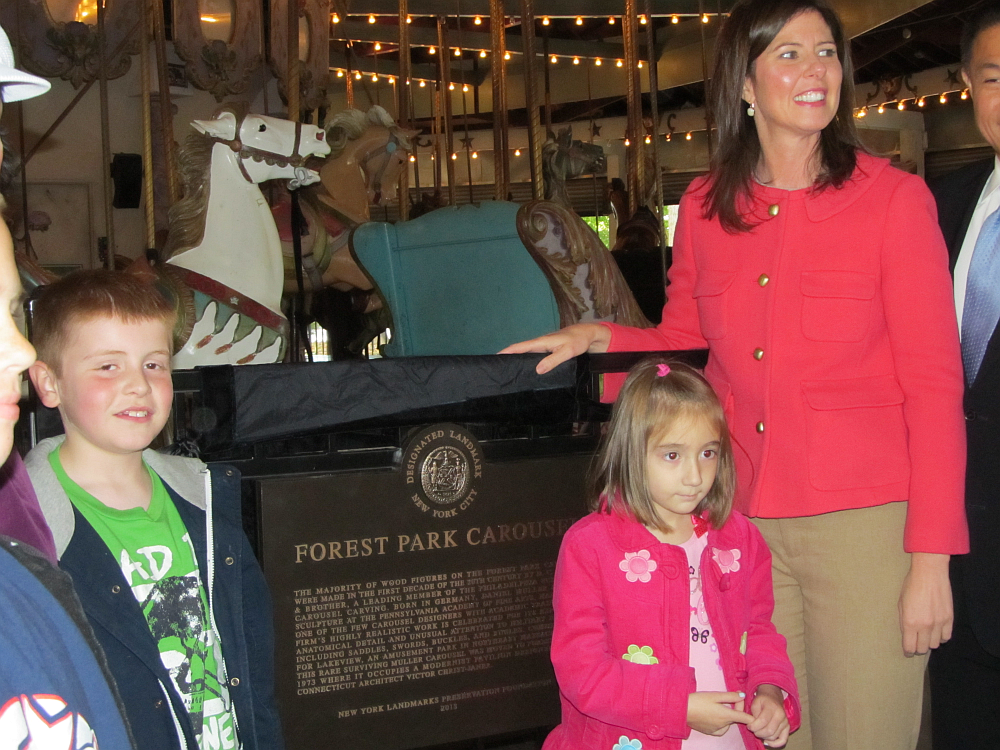 Here's a great look at the wording on the plaque -- it's the actual design that was prepared before the plaque was cast.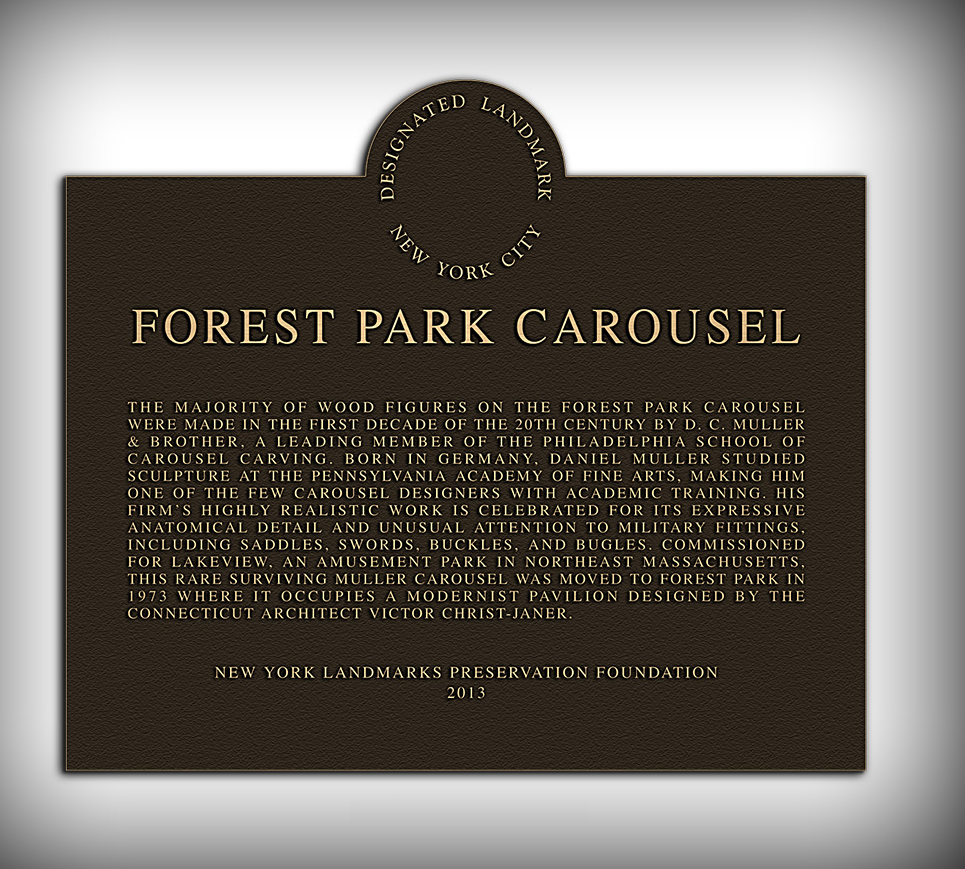 The plaque unveiled, the thing to do now was take a ride on the newly landmarked carousel!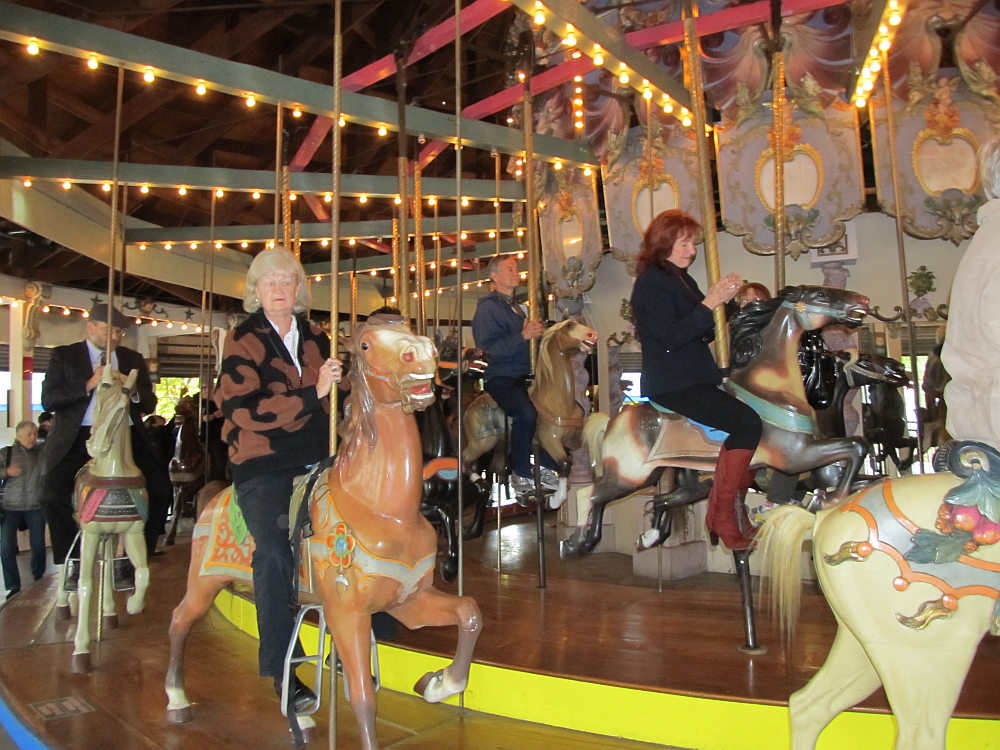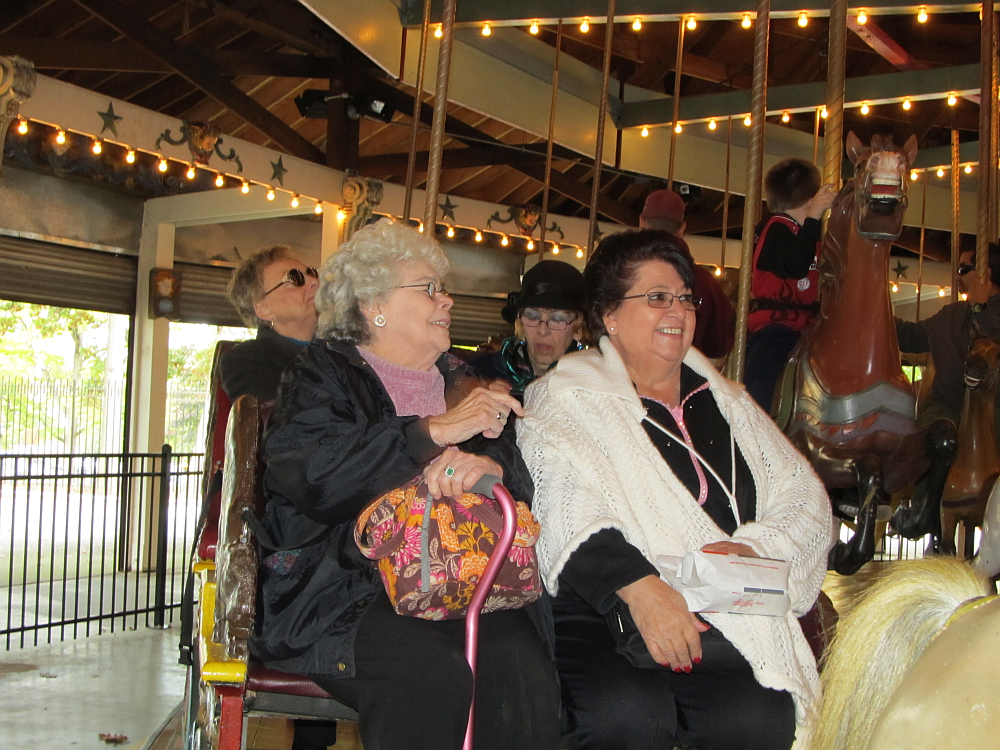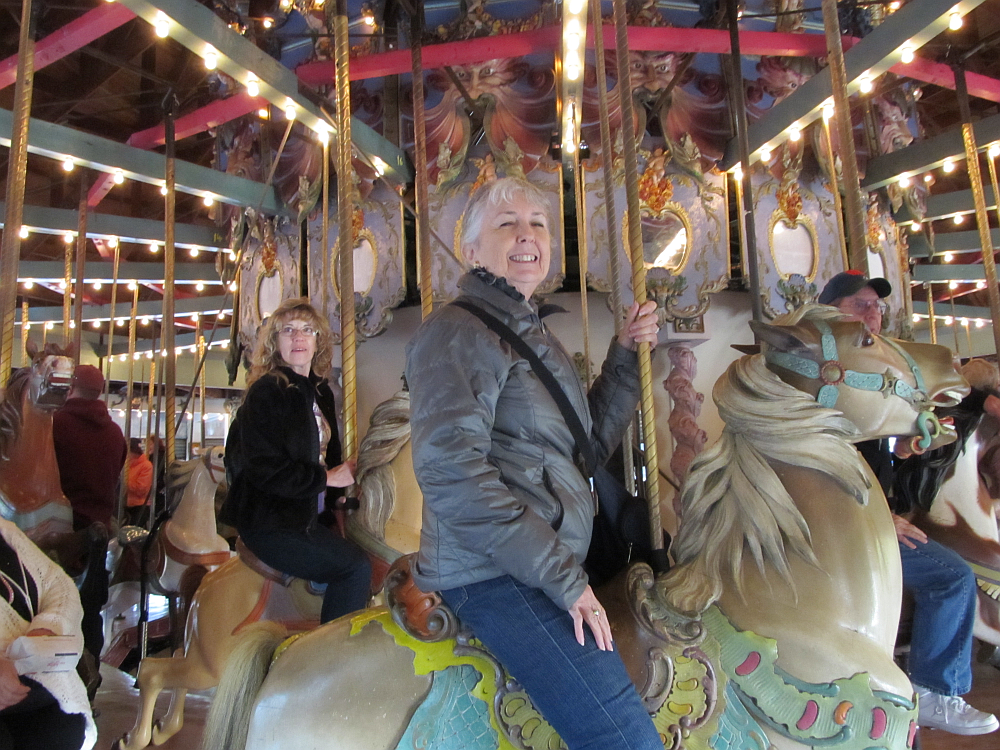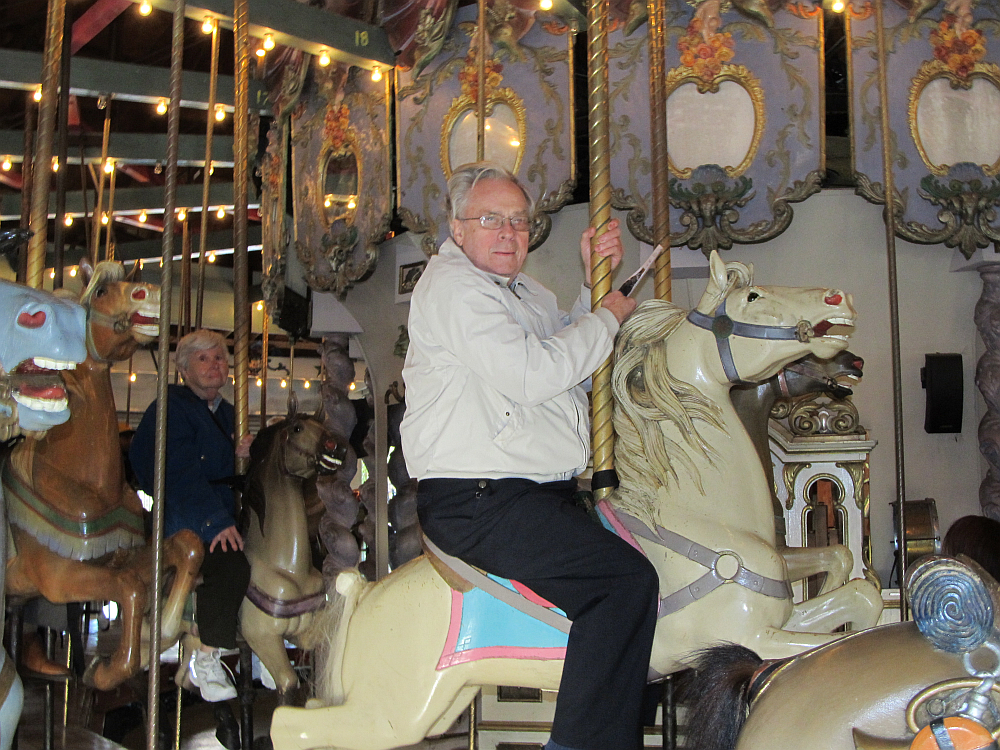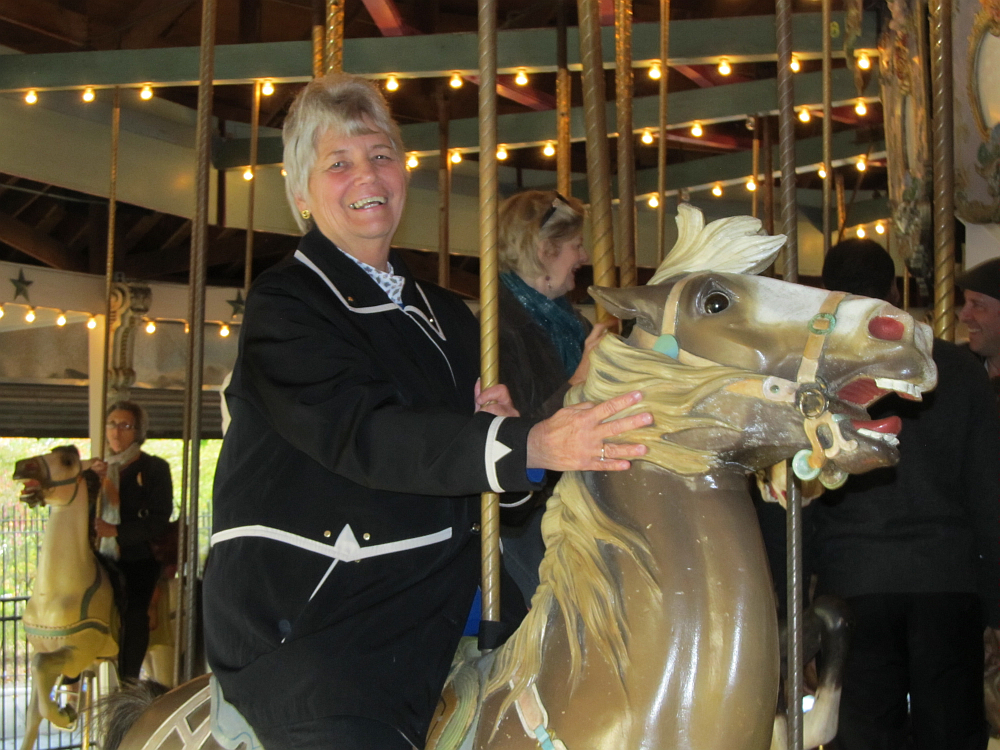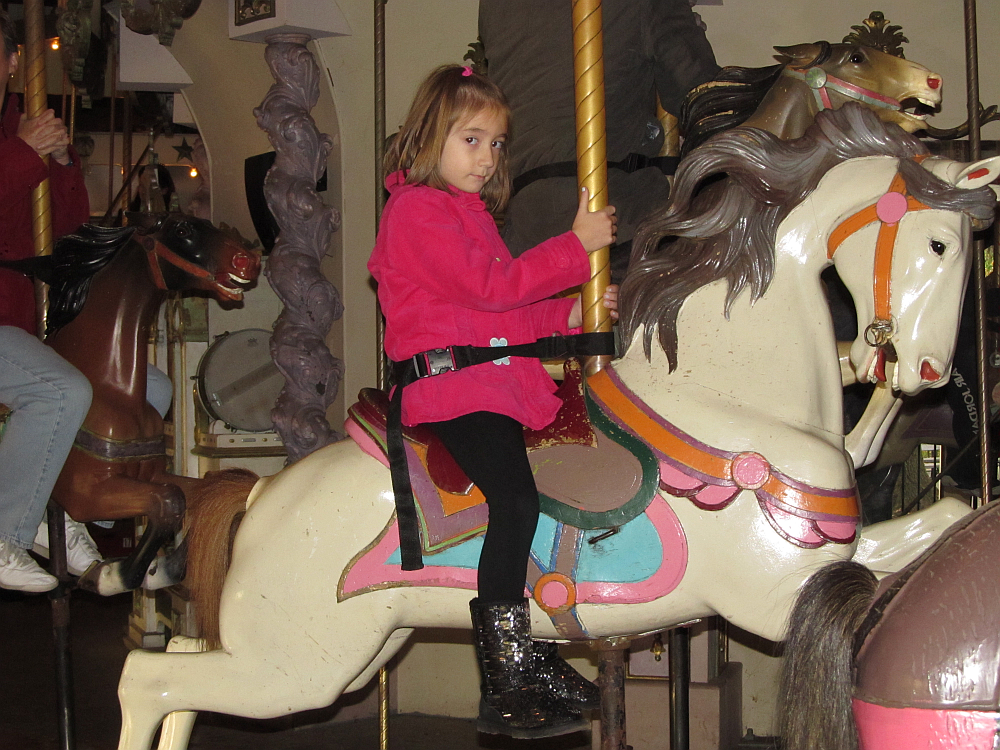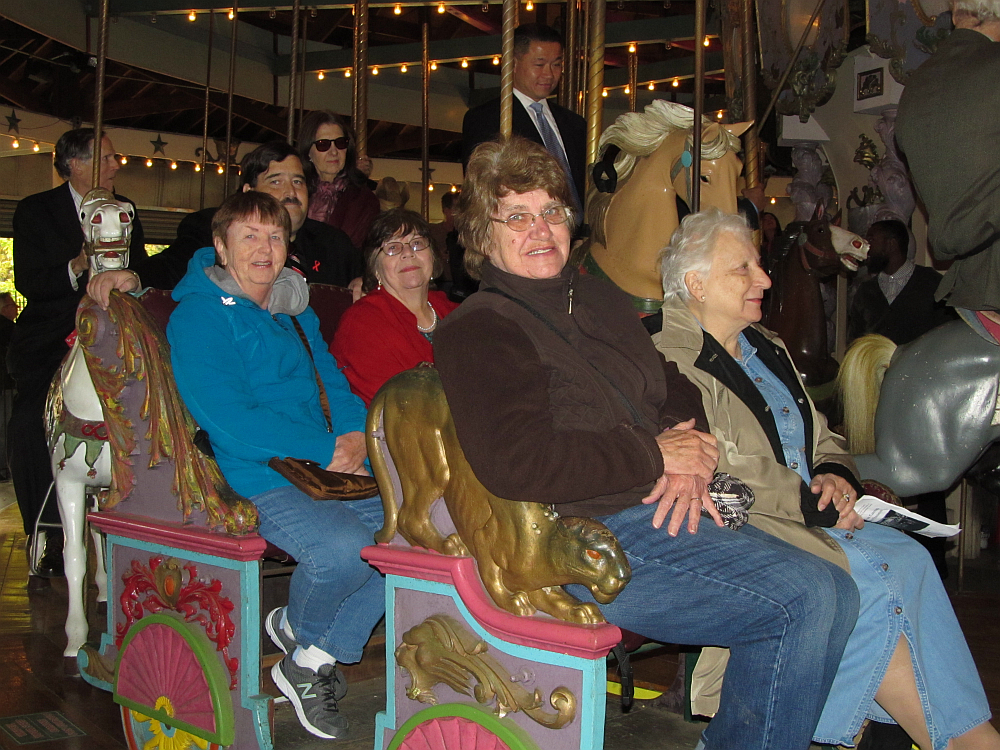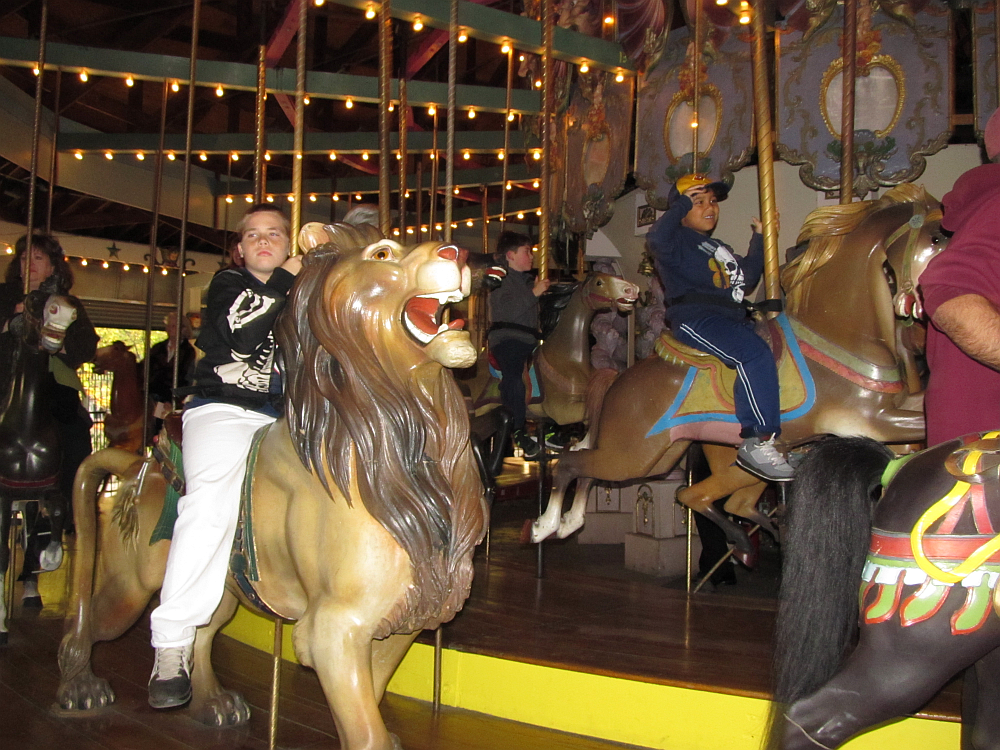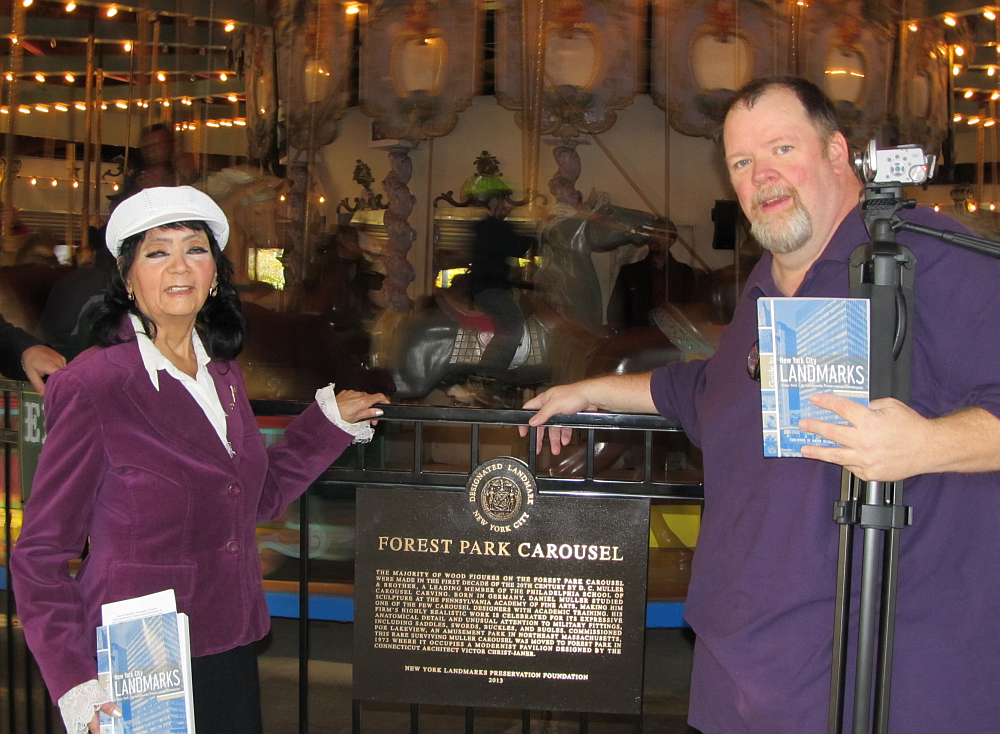 After this weekend the gates of the Carousel will be closed until next May. It has been another wonderful year at the carousel, this one ending with a bang! See you all in 2014!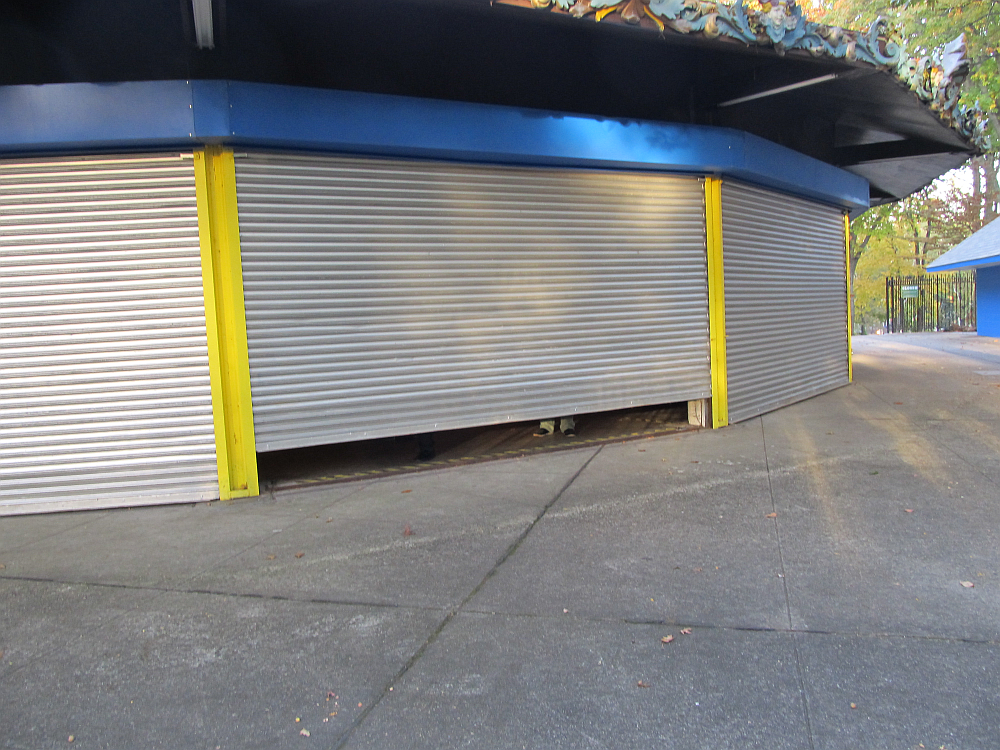 If you have any comments, or would like to suggest other projects, drop us a line at info@projectwoodhaven.com or projectwoodhaven@aol.com.
Return to Project Woodhaven's Home Page
Photos by Joey Wendell