Fall 2013 began on the 22nd of October, and what better way to usher it in than a Fall Harvest Festival? This annual event used to be held in Highland Park, but when the funding for it dried up, Councilman Eric Ulrich stepped in and brought the celebration to Victory Field. We made our way up to the park, walking over from the bandshell. We stopped off briefly at the Carousel -- remember, on Monday October 28th at 3:30 PM there will be a ceremony with the Landmarks Preservation Commission - a new plaque will be installed on the gates designating the carousel as a New York City landmark. The existing historical marker, placed here by the Woodhaven Cultural & Historical Society, will remain exactly where it is.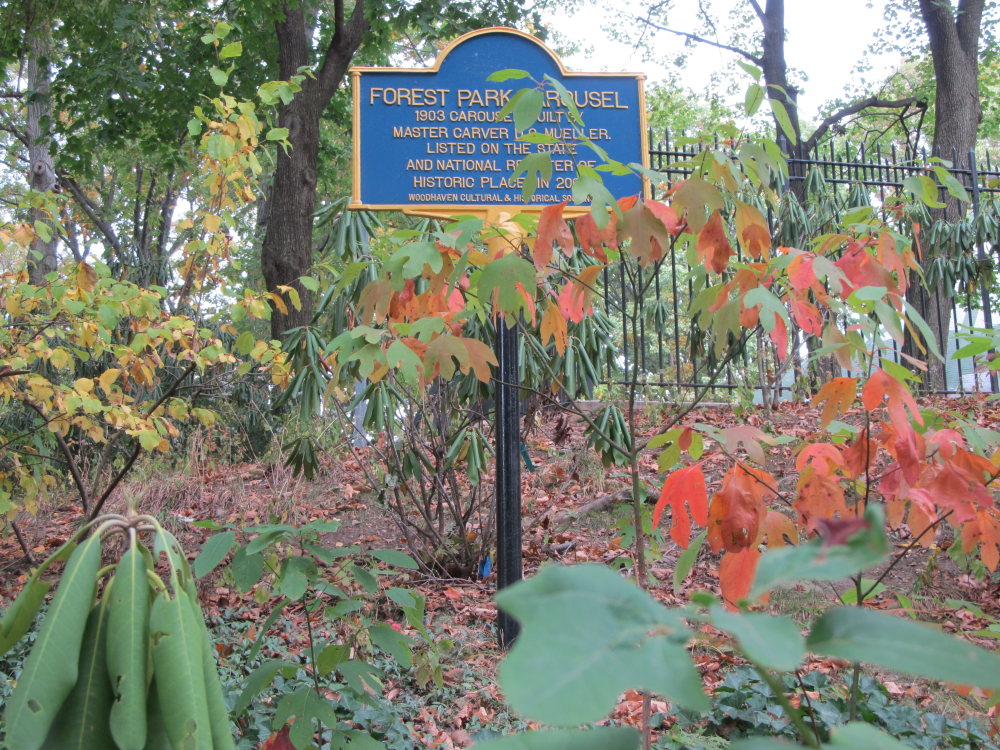 We were early so we stopped off and hung out by the chess tables. We don't see many people playing chess here anymore. Maybe we're looking at the wrong times.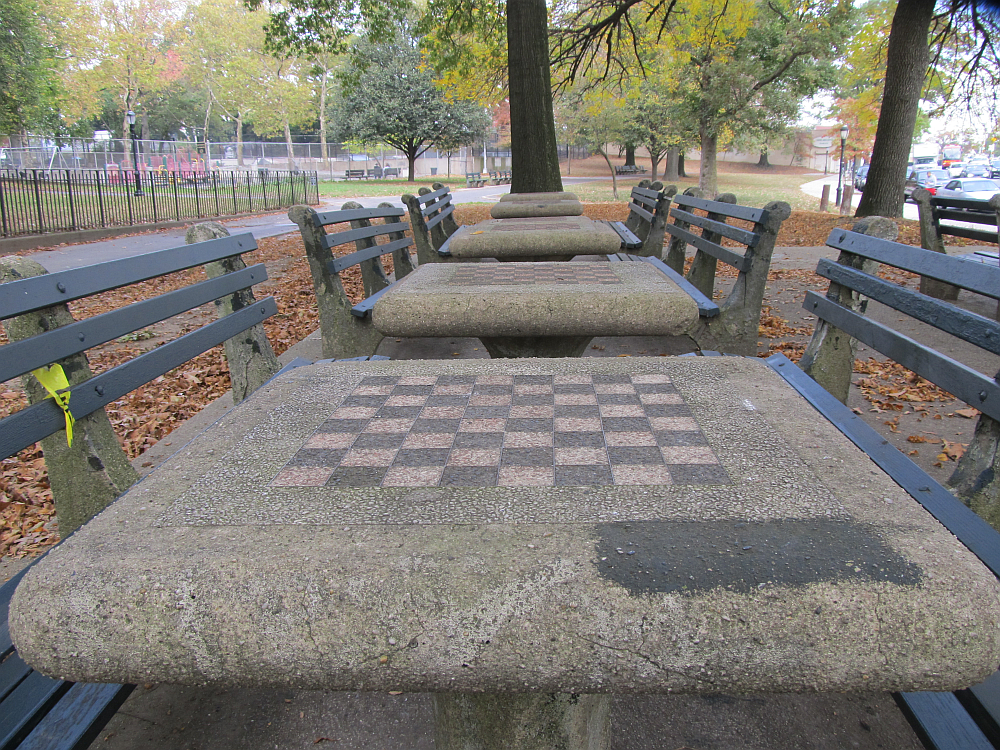 There was a High School football game on the track at Victory Field, Chaminade versus Holy Cross.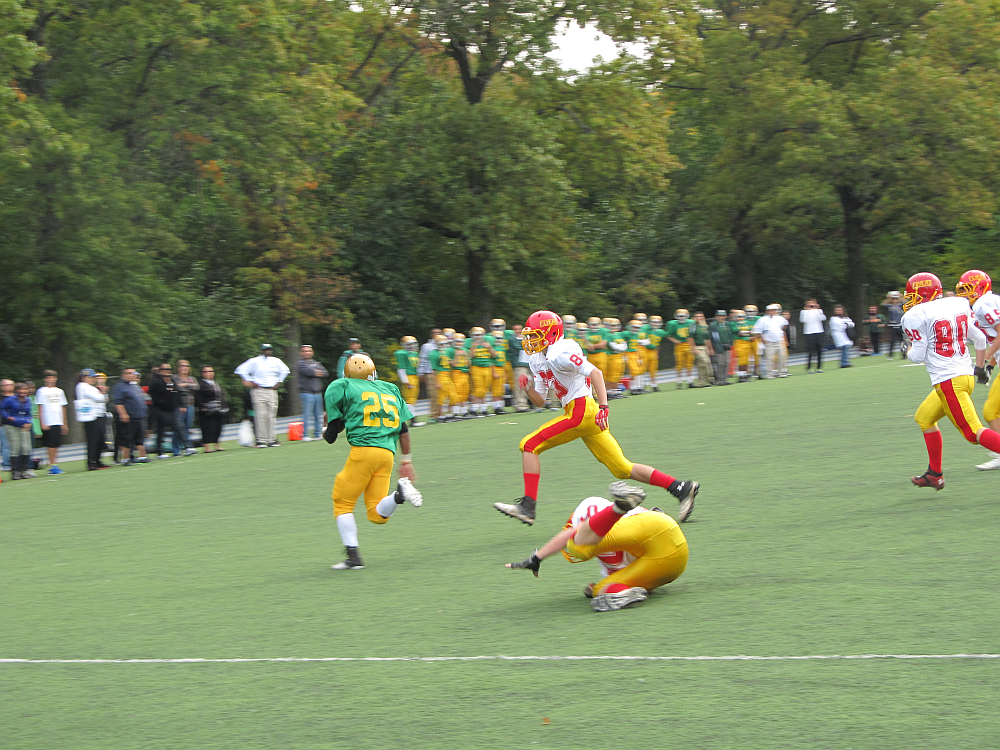 Touchdown! If you look over the ref's right shoulder, you'll see the rusher crossing the goal line. In the background you can see the Fall Festival setting up.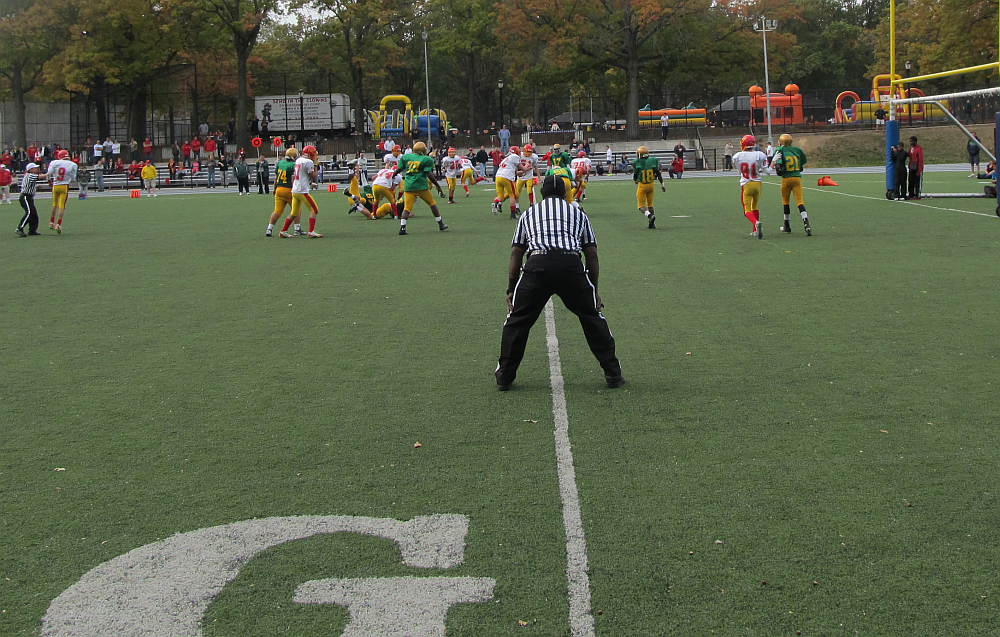 There was lots of entertainment at the festival, including a couple of neat puppet shows with some pretty nice set-ups.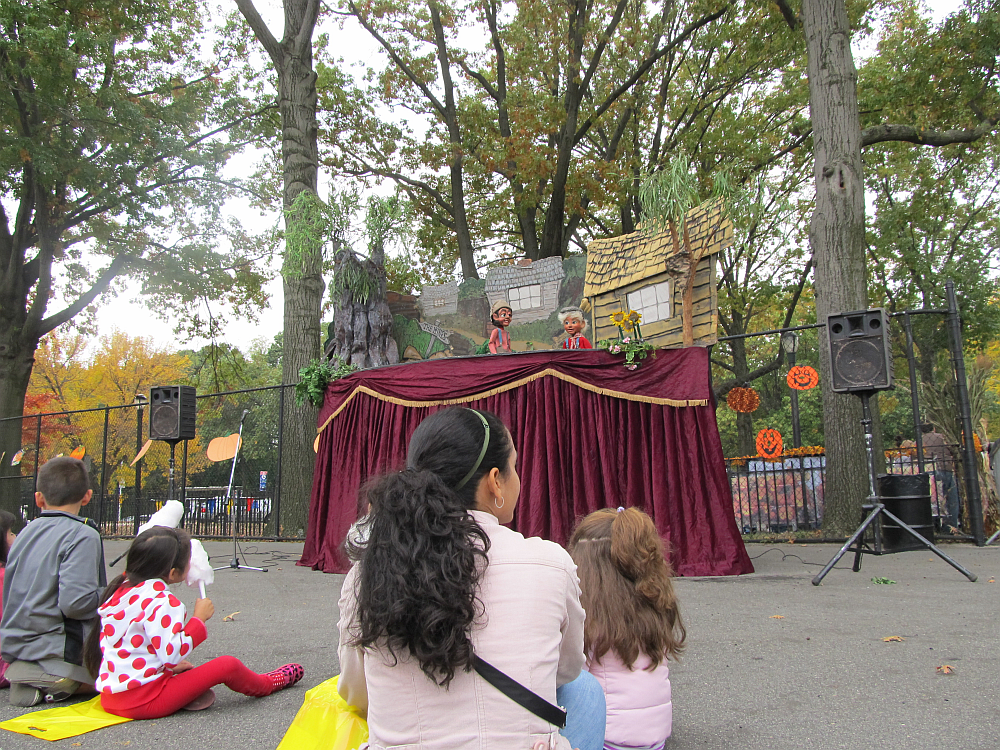 The big draw when we got there was the pumpkin patch. They hid pumpkins in the hay and the kids lined up to root around until they found a pumpkin. They gave away 500 pumpkins in the first 90 minutes!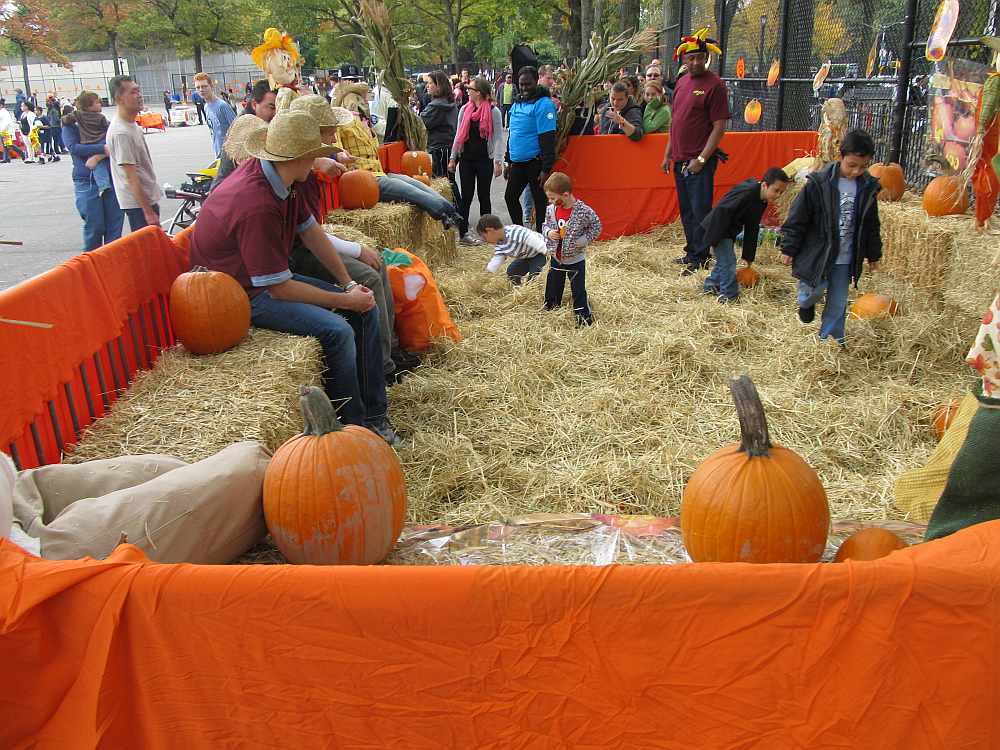 The kids could then take their pumpkin to one of several tables to decorate them, paint them, etc. There was plenty of activities for the kids here and they seemed to be having a great time.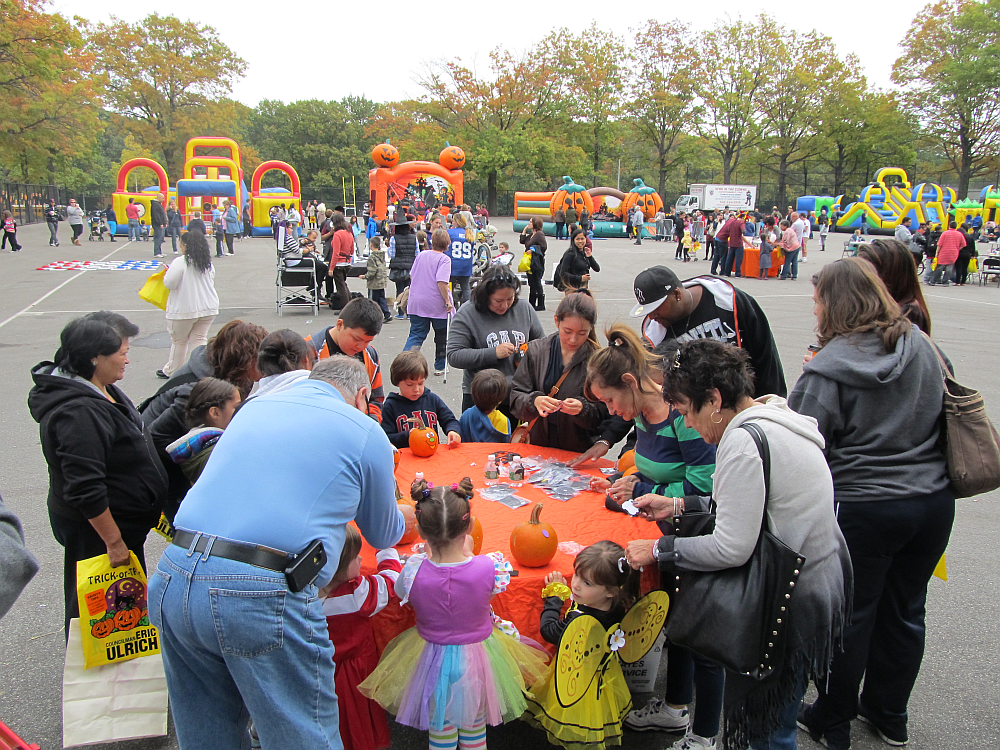 This was also really popular, the bull ride. You had to hang on tightly but sooner or later, the bull would toss you off its back. It's actually a pretty gentle ride and each kid had to wear a helmet.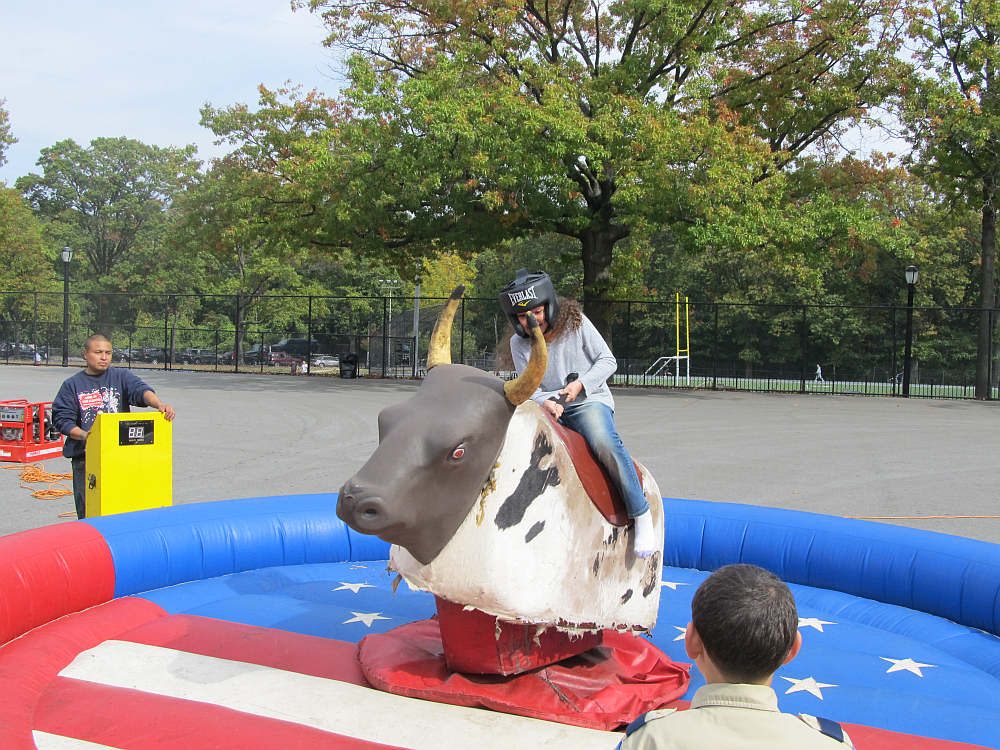 They had a bunch of inflatable rides to choose from. Even when it got really crowded, because there were numerous rides the lines moved pretty fast.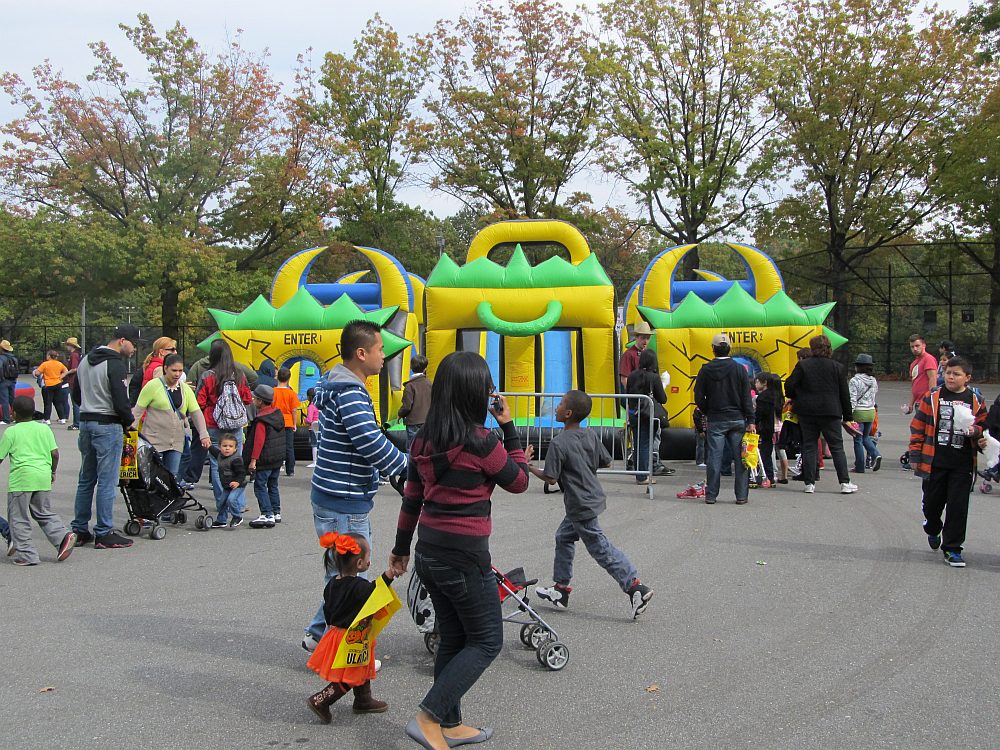 This brought back lots of memories, used to play this a lot when I was a kid. Hey, another chess table!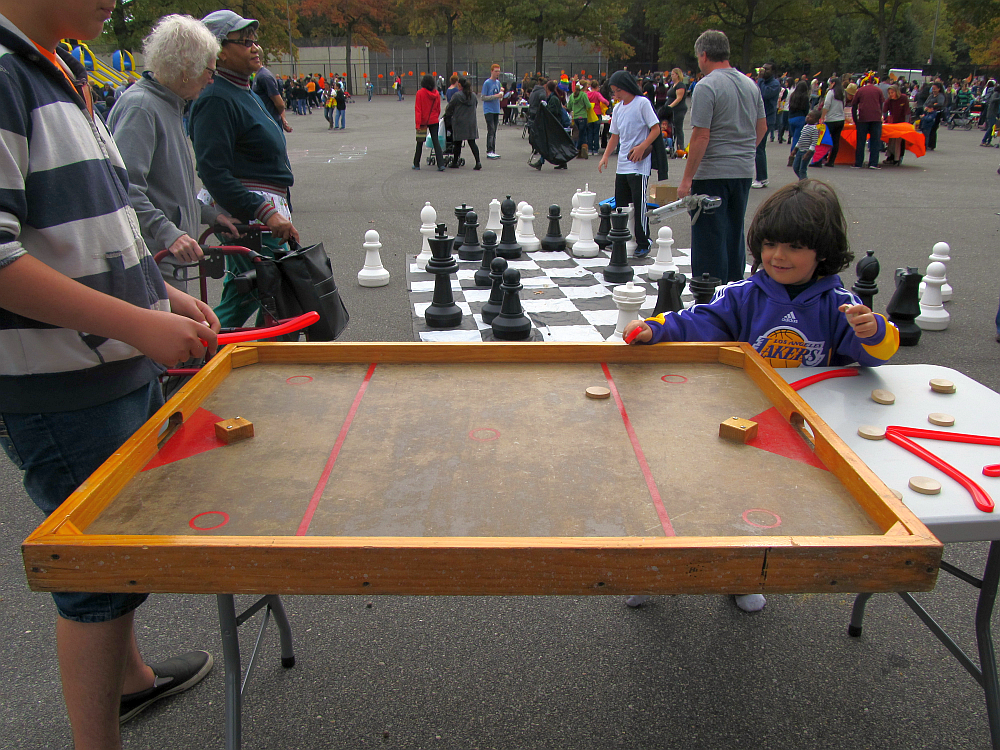 This kid was cute (love the mustache) -- but I really loved the shark carriage!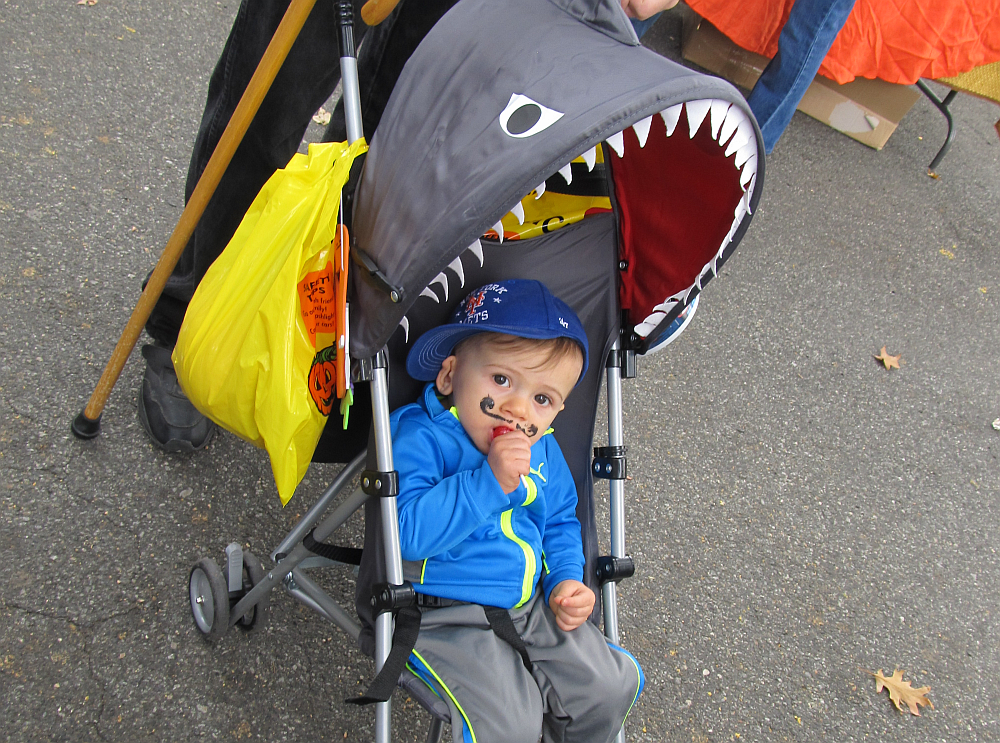 Here, CM Ulrich says hello to some of the people who've come out to enjoy the day.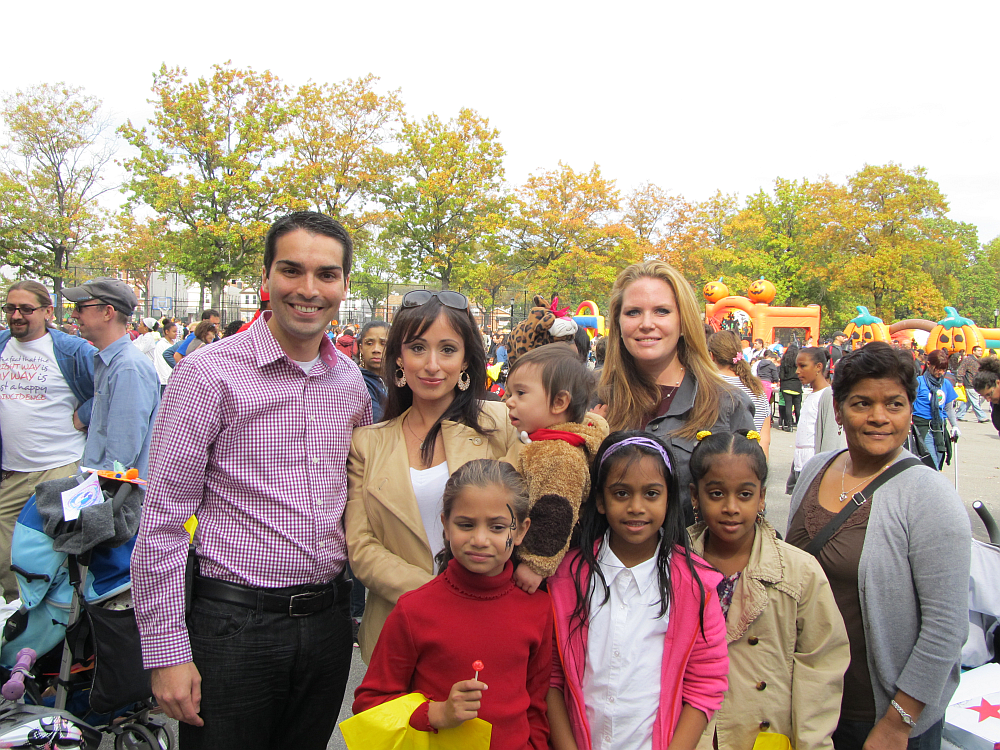 They had some actors put on a presentation of Pinocchio. Here's Tinker Bell.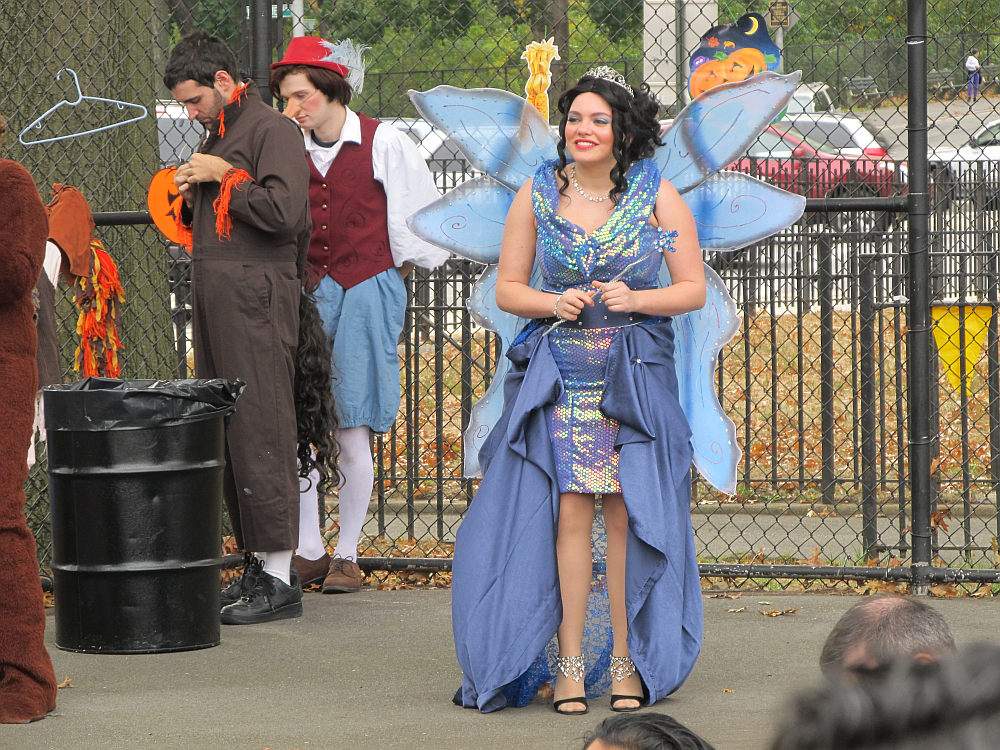 Another puppet show -- these ones are actually marionettes. Takes a lot of skill to make these puppets come aline - these guys were great.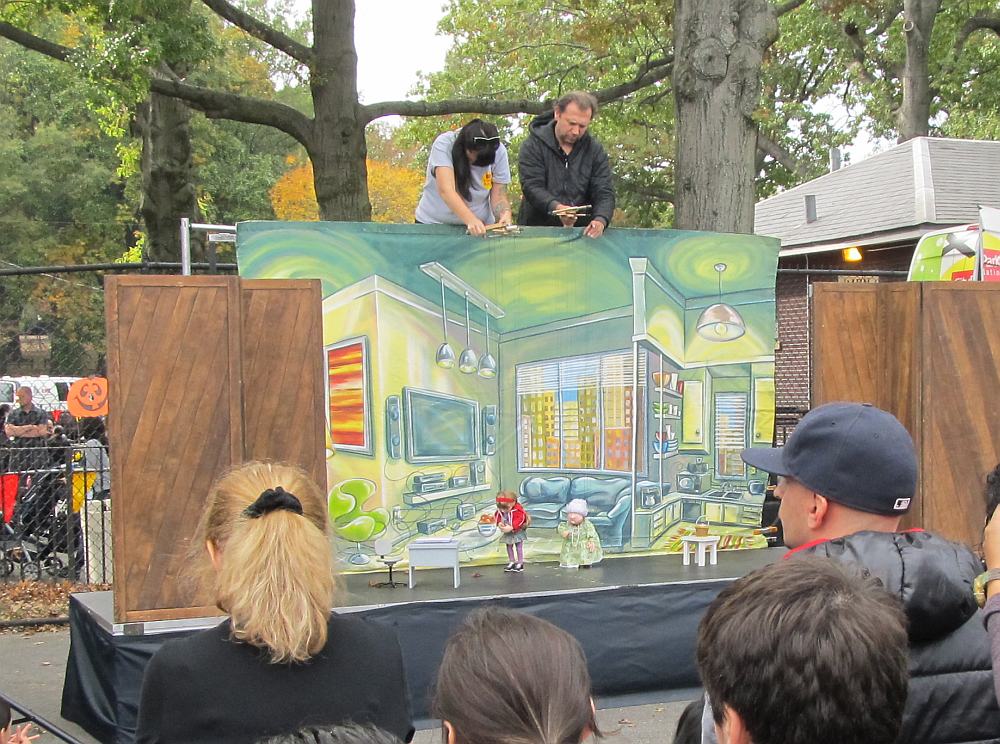 There were families from all over the area that came out and enjoyed this event. It was far bigger than we'd anticipated. We hope this becomes an annual event here in Forest Park.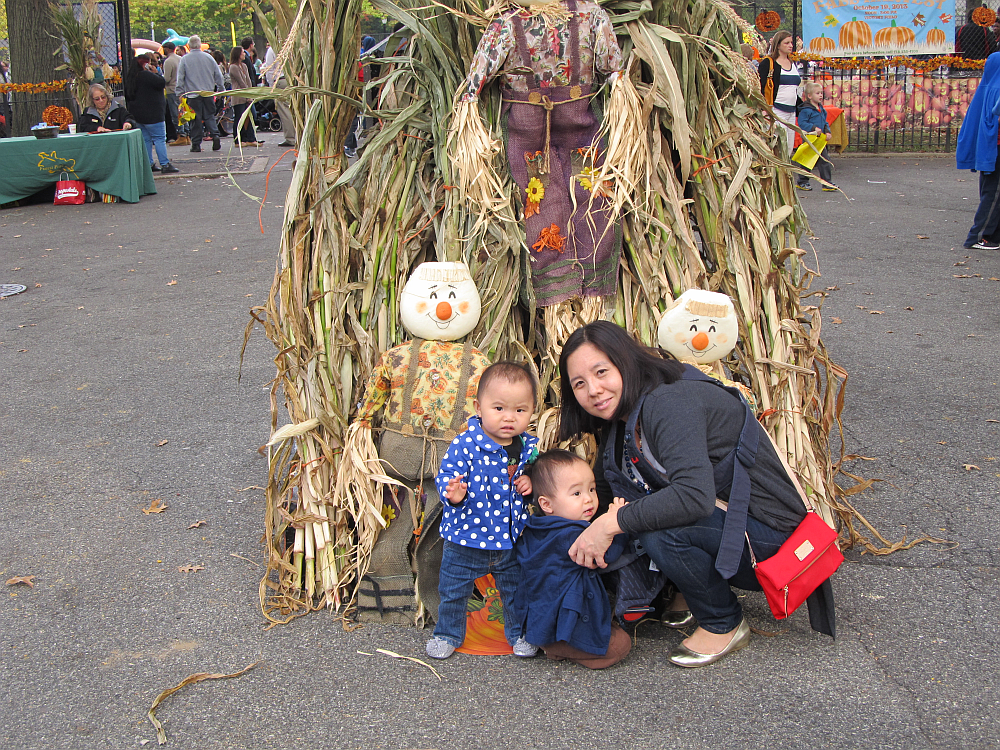 The Audubon Society was there with an exotic collection of birds. They made great use of the space of Victory Field - wherever you looked, there was something going on.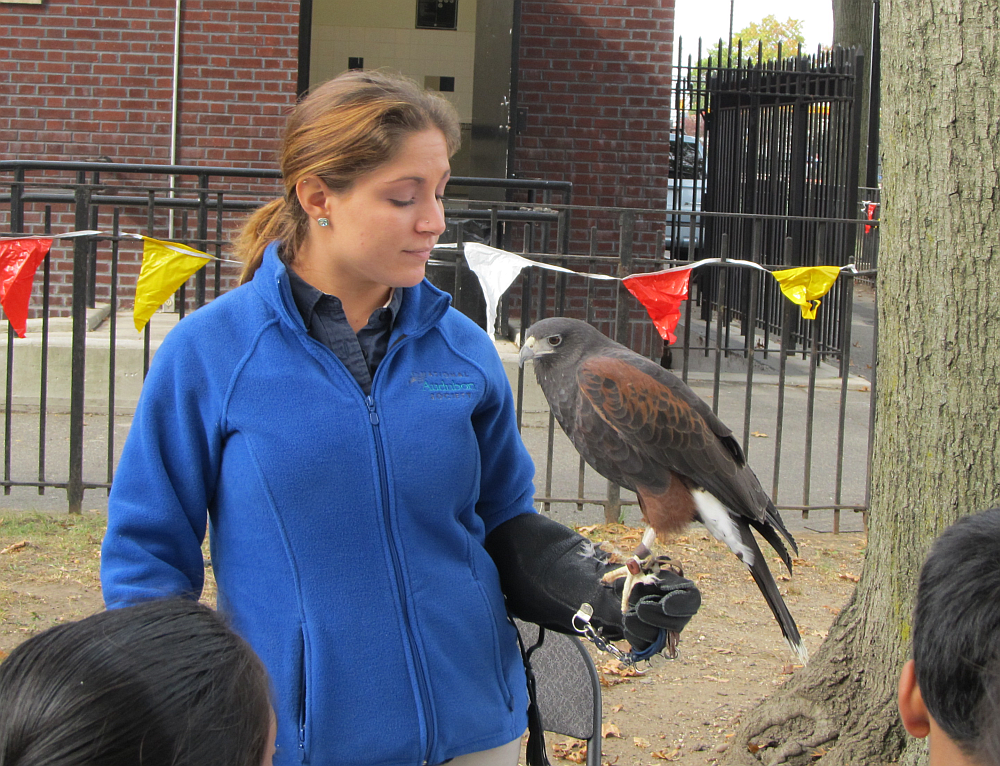 Here's an owl -- was really cool seeing one up close.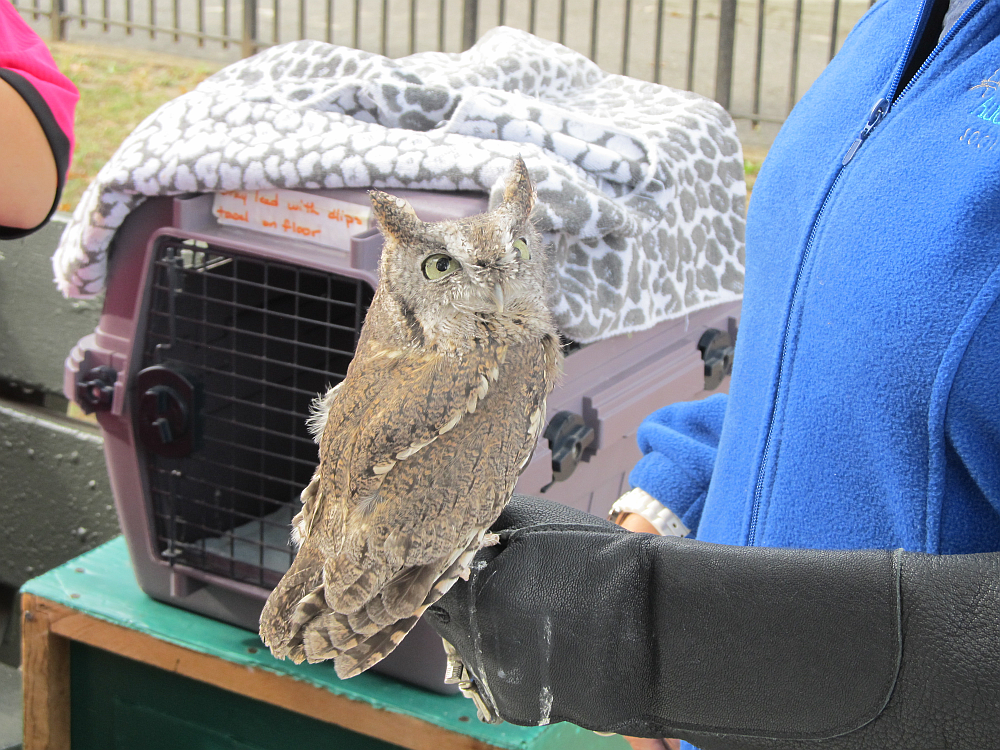 The afternoon was getting late and it was nearly time to go.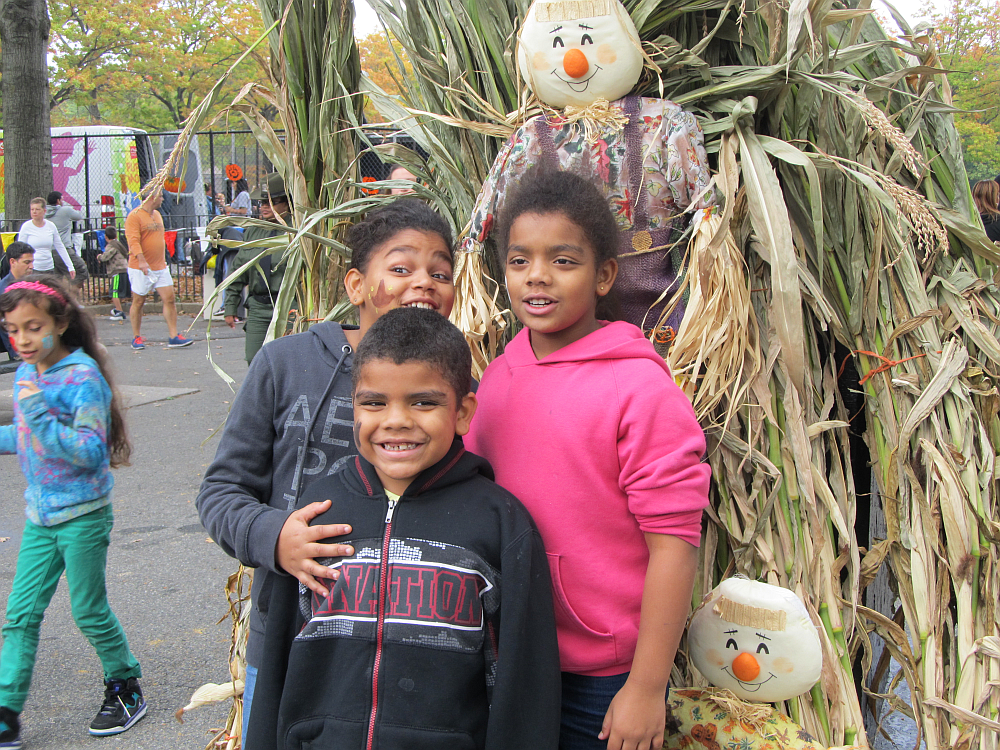 On our way back to the lot, we stopped off at the Forest Park Carousel. Almost time to say goodbye for 2013 - remember to stop by on Monday at 3:30 for the landmarking ceremony.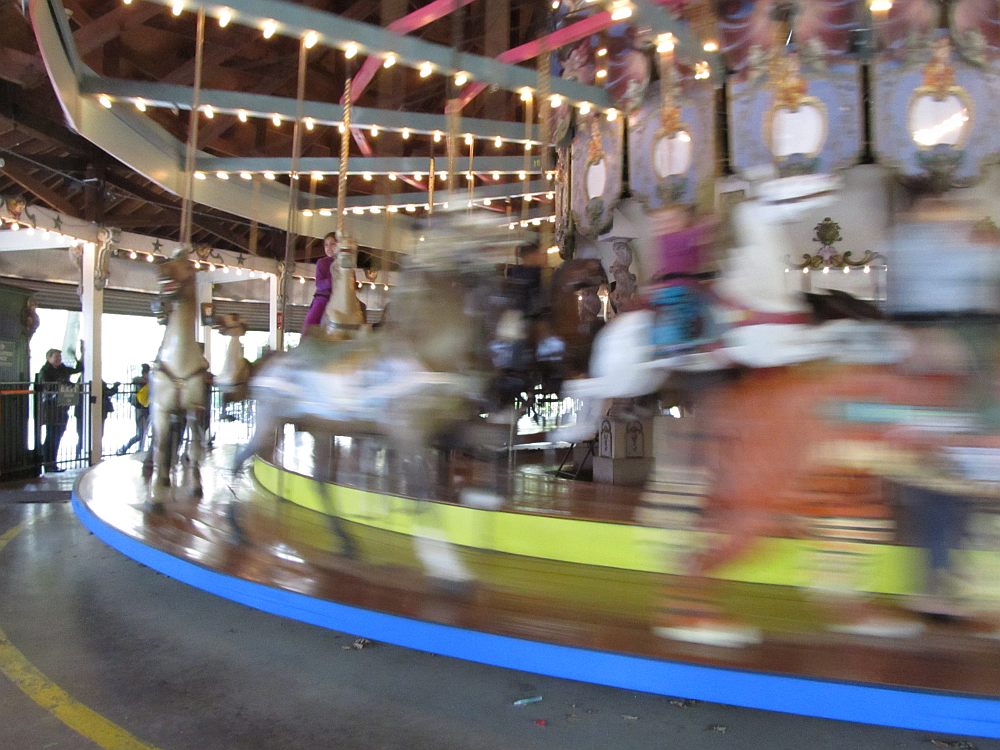 Here's an article by the NY Daily News' Lisa Colangelo that came out when the Carousel re-opened in May 2012.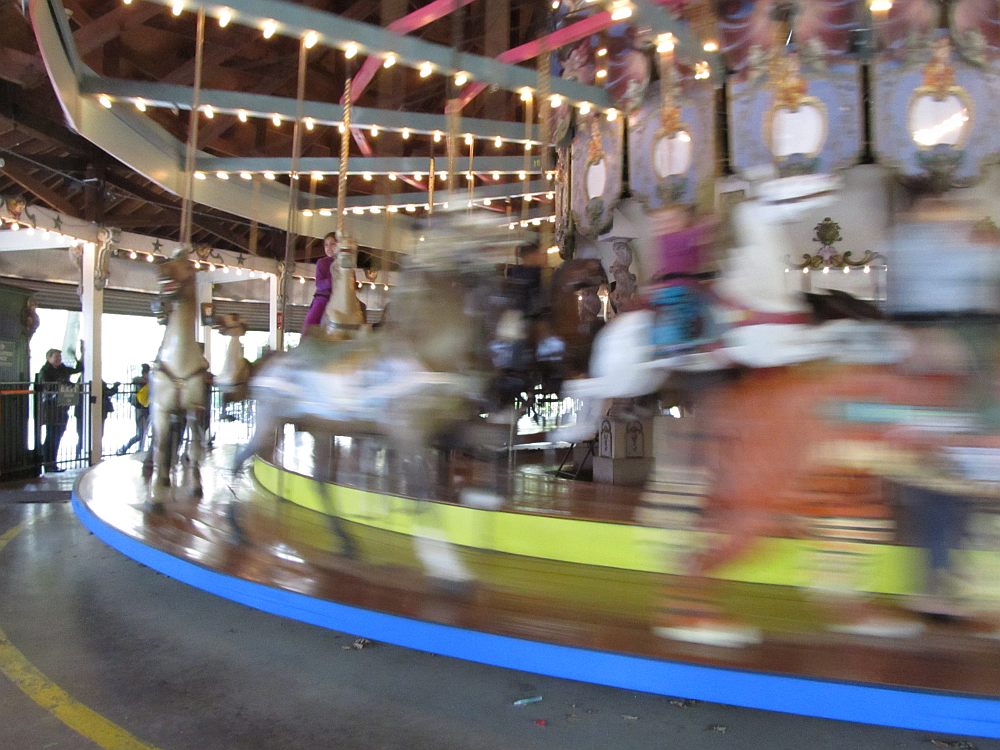 The kids of Forest Park and the Carousel, and many of the kids over at the Fall Festival ended their day on our historic ride. And thanks to the landmarking, many years from now these kids will be able to tell their grandkids and great-grandkids about how they rode the carousel back in the old days!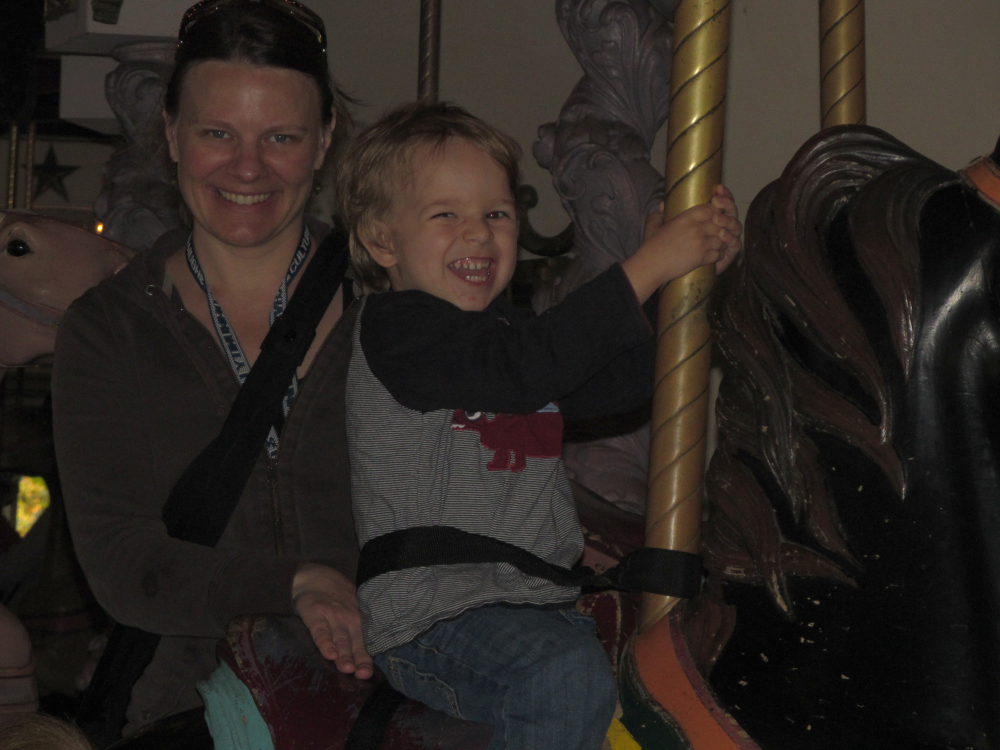 If you have any comments, or would like to suggest other projects, drop us a line at info@projectwoodhaven.com or projectwoodhaven@aol.com.
Bookmark and Share
Return to Project Woodhaven's Home Page
Photos by Joey Wendell
If you have any comments, or would like to suggest other projects, drop us a line at info@projectwoodhaven.com or projectwoodhaven@aol.com.
Return to Project Woodhaven's Home Page
Photos by Joey Wendell