Each year, the members of the Woodhaven Residents' Block Association, through donations big and small, chip into sponsor a WORKS Little league team who will wear a hat with the WRBA name proudly. For the second consecutive year the WRBA is sponsoring a T-Ball team, The Royals.
We first met our team at the end of this year's WORKS Little League Parade --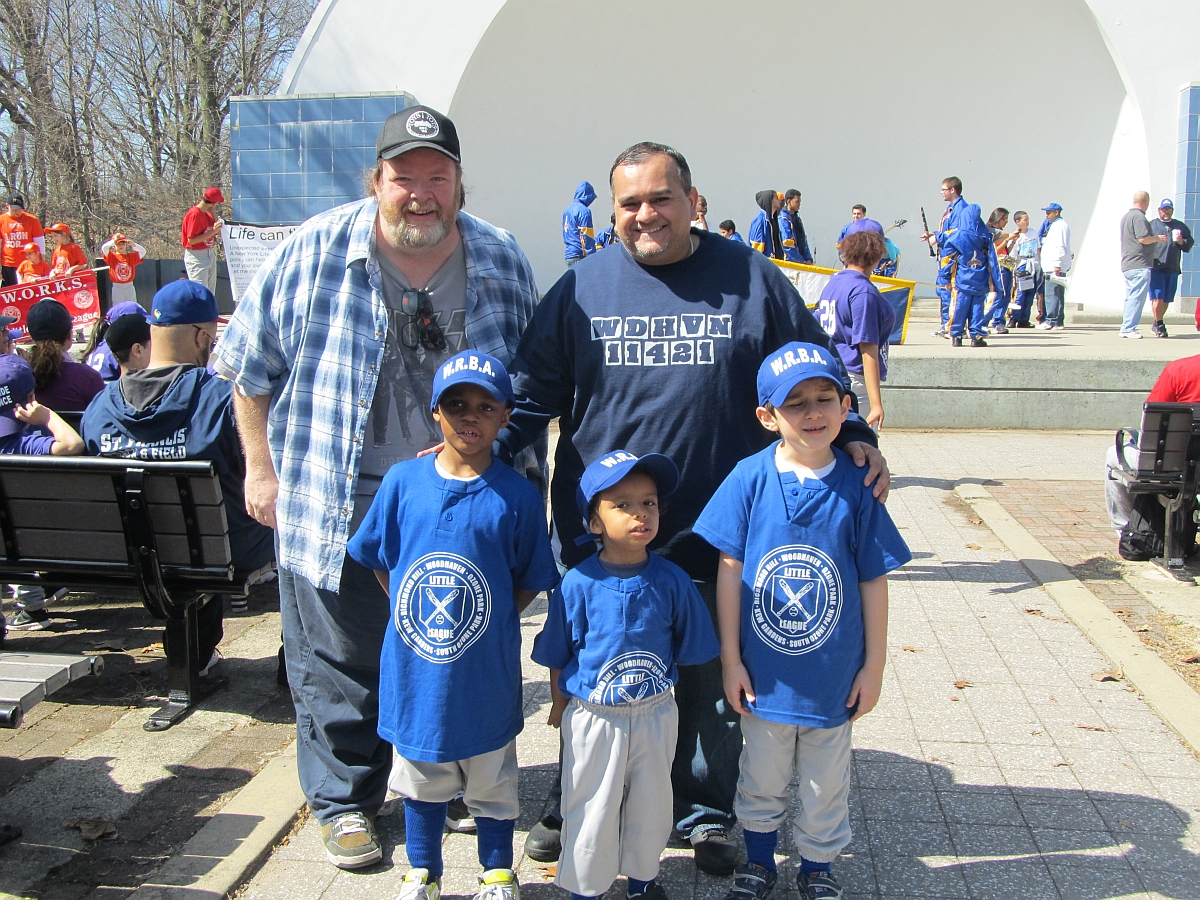 We went to see them in action this past Sunday (click here to see their schedule). Our players arrived early for warmups. It's a real treat to watch these young ballplayers on the field, trying their best and learning with every play. Enjoy the rest of their warmups.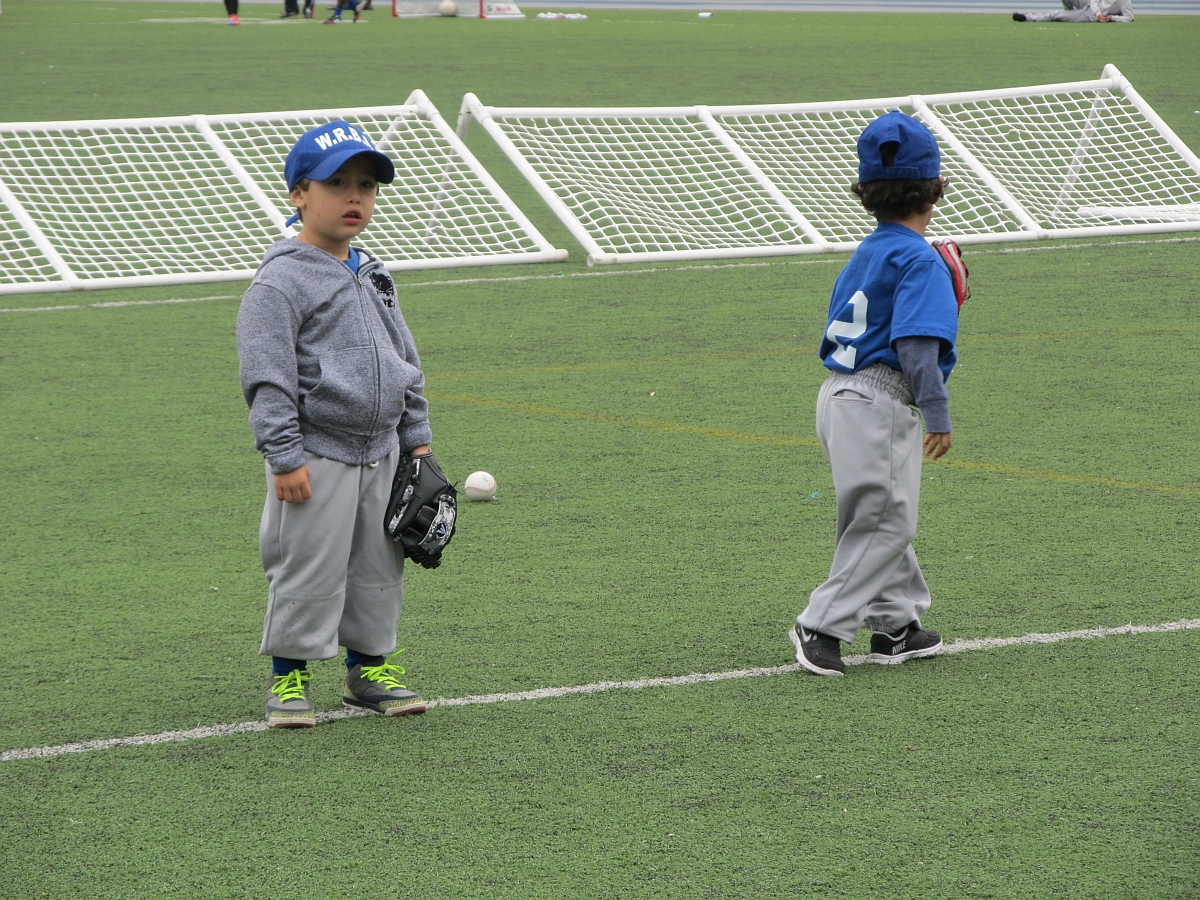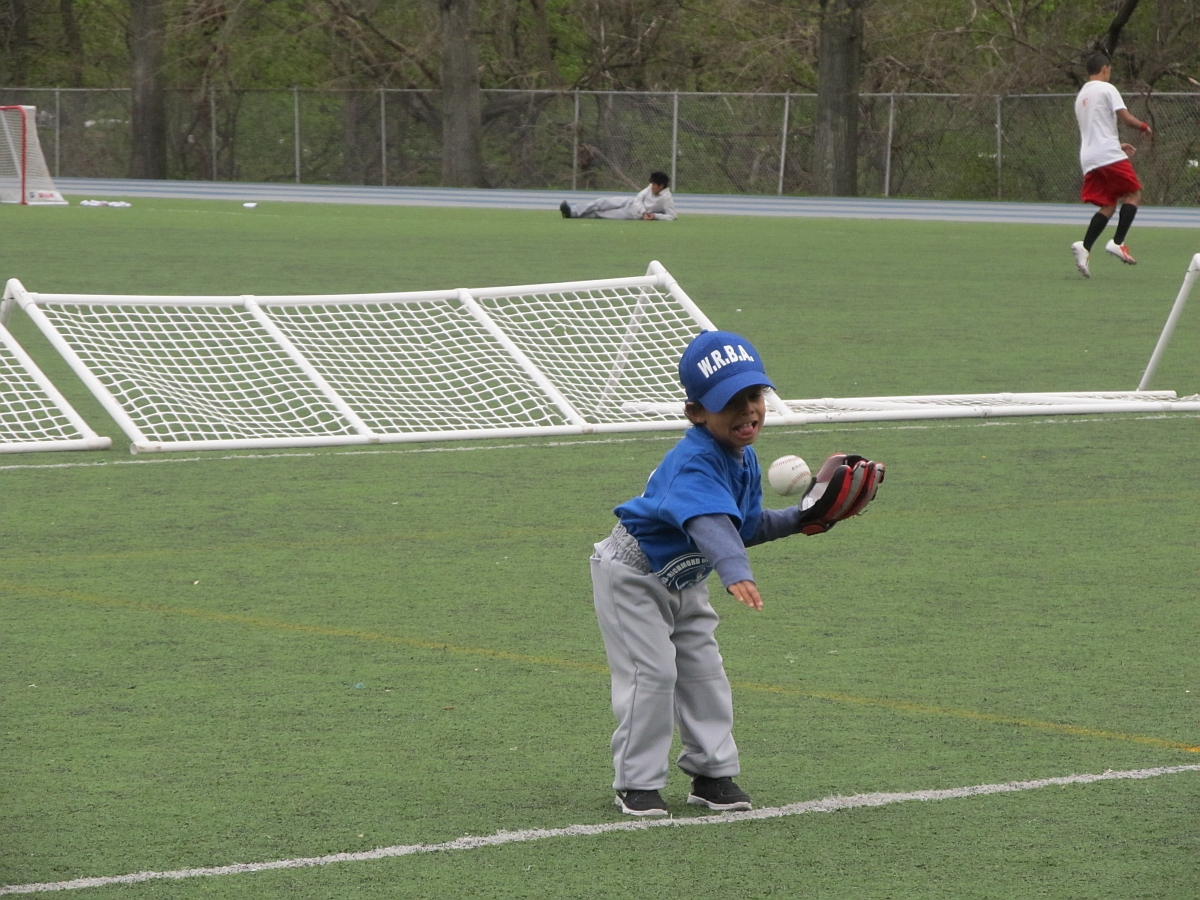 Great work by the manager and coaches for teaching the kids to play as a team.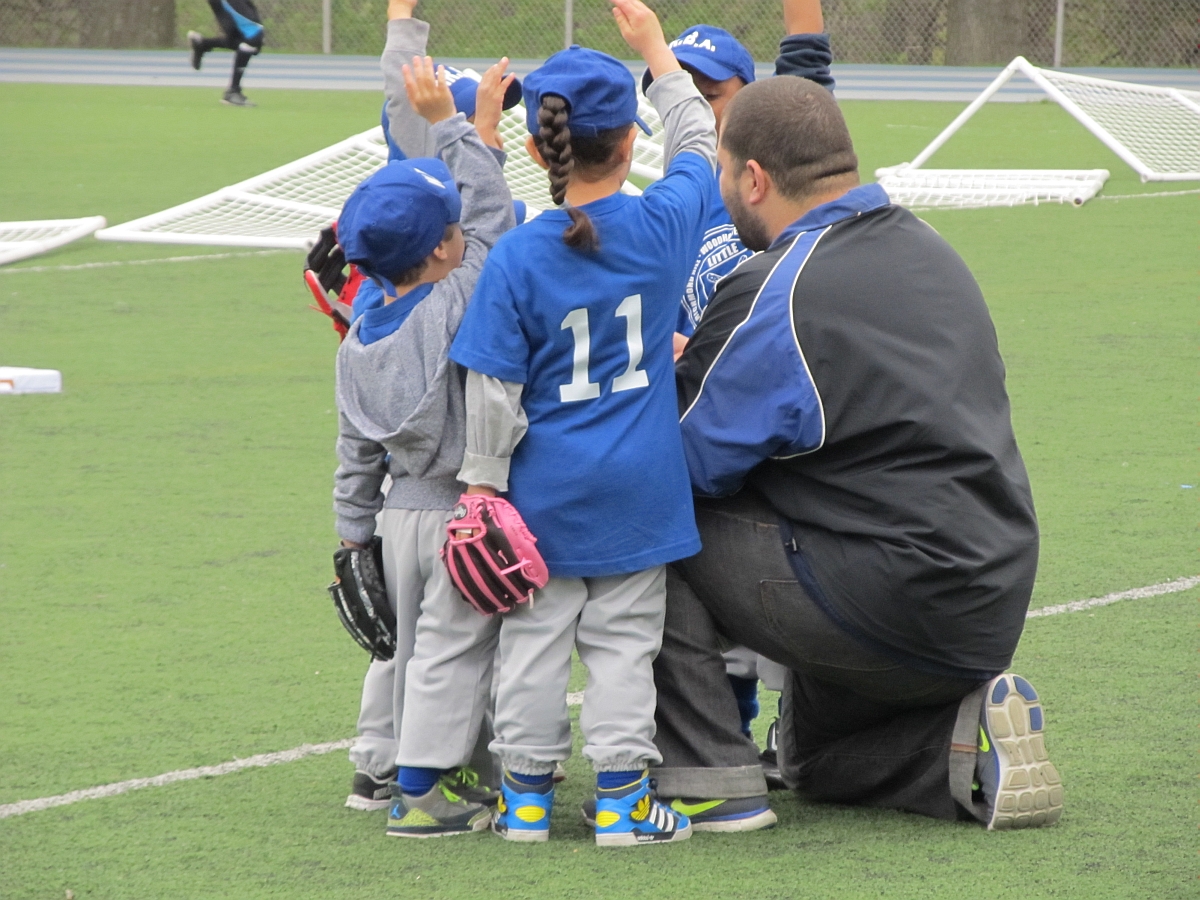 The field looks awful big when you're a little kid, doesn't it?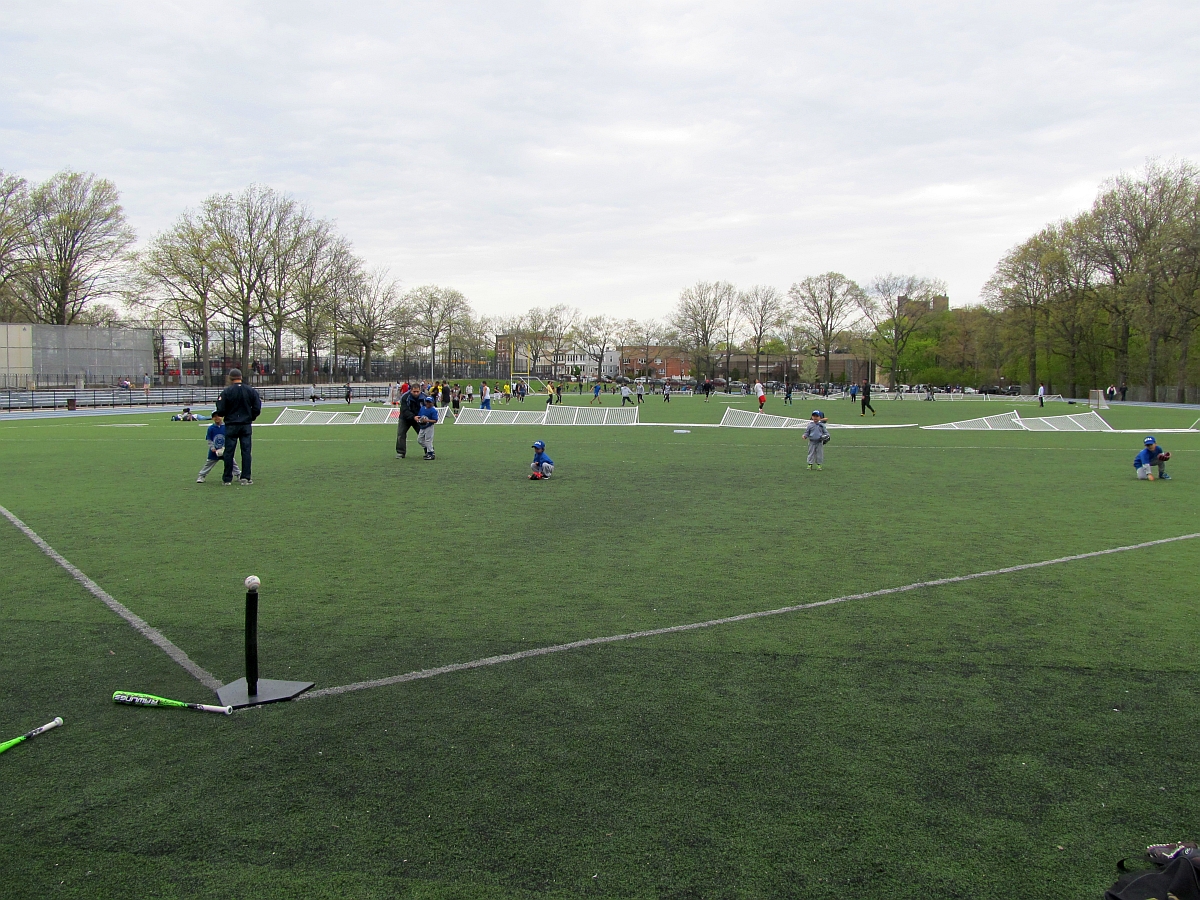 Play ball! At the crack of the bat, the WRBA Royals spring into action and pounce on the ball.

The manager and coaches take their time with each player, teaching them the fundamentals of the game.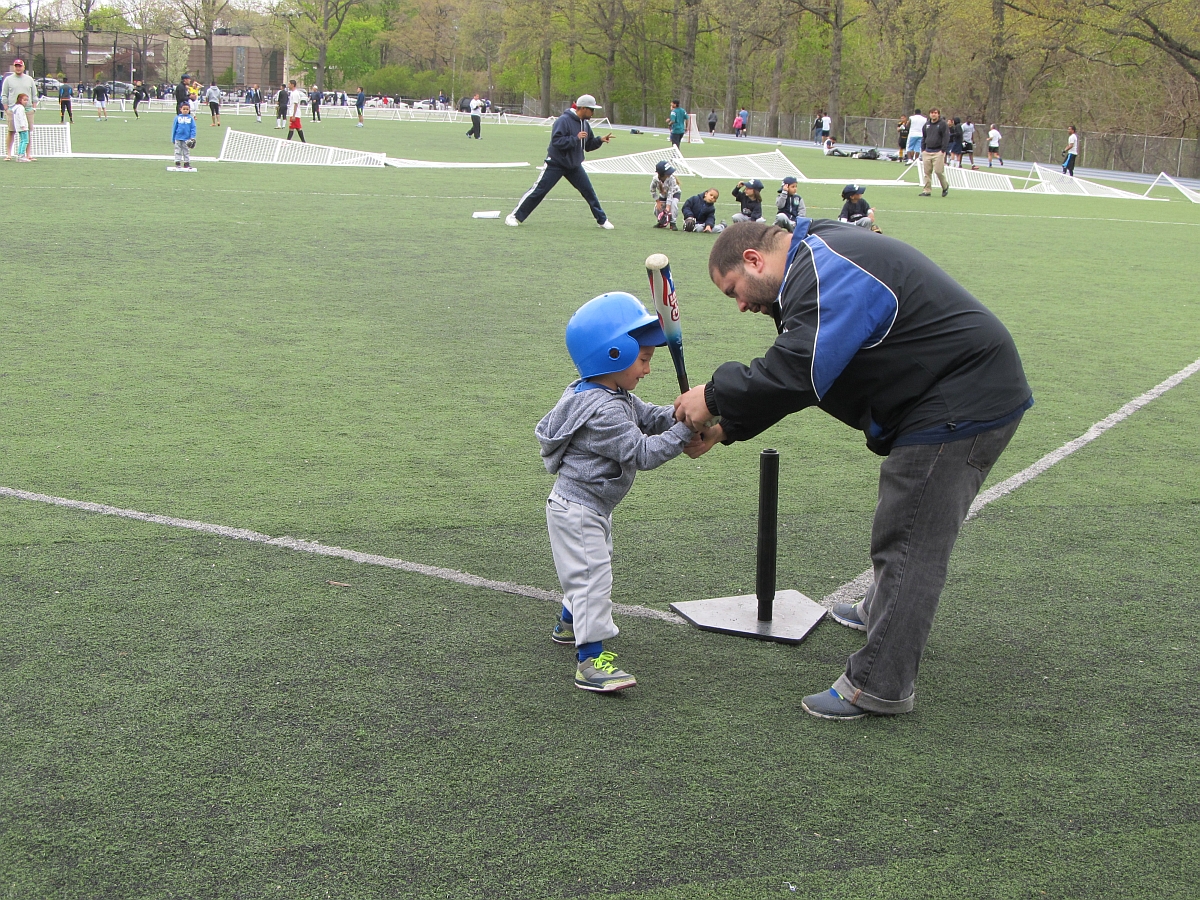 And it pays off with a base hit!!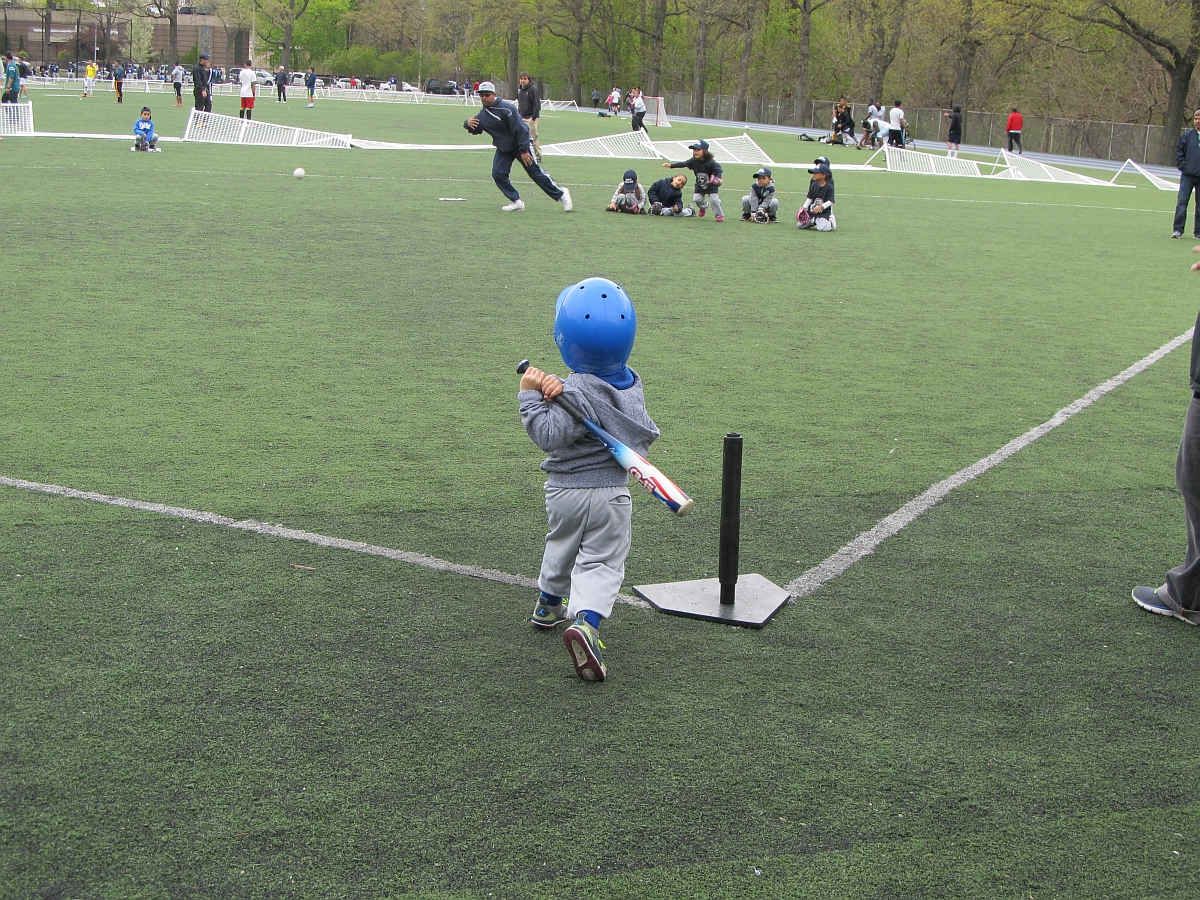 One by one the Royals came up and hit the ball hard and ran the bases well.

On the field, the Royals were aggressive and quick to grab the ball.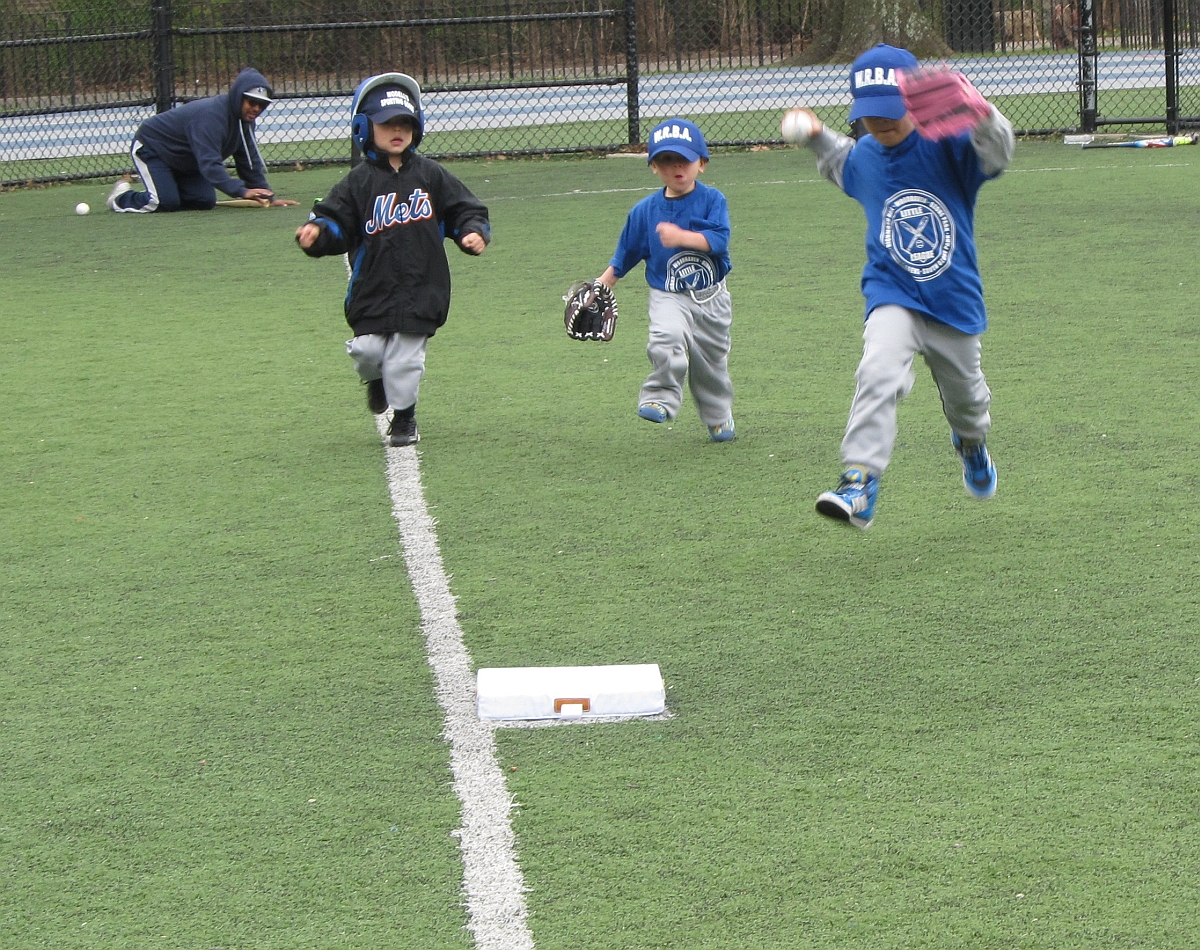 Teamwork includes helping your teammate get his hat on!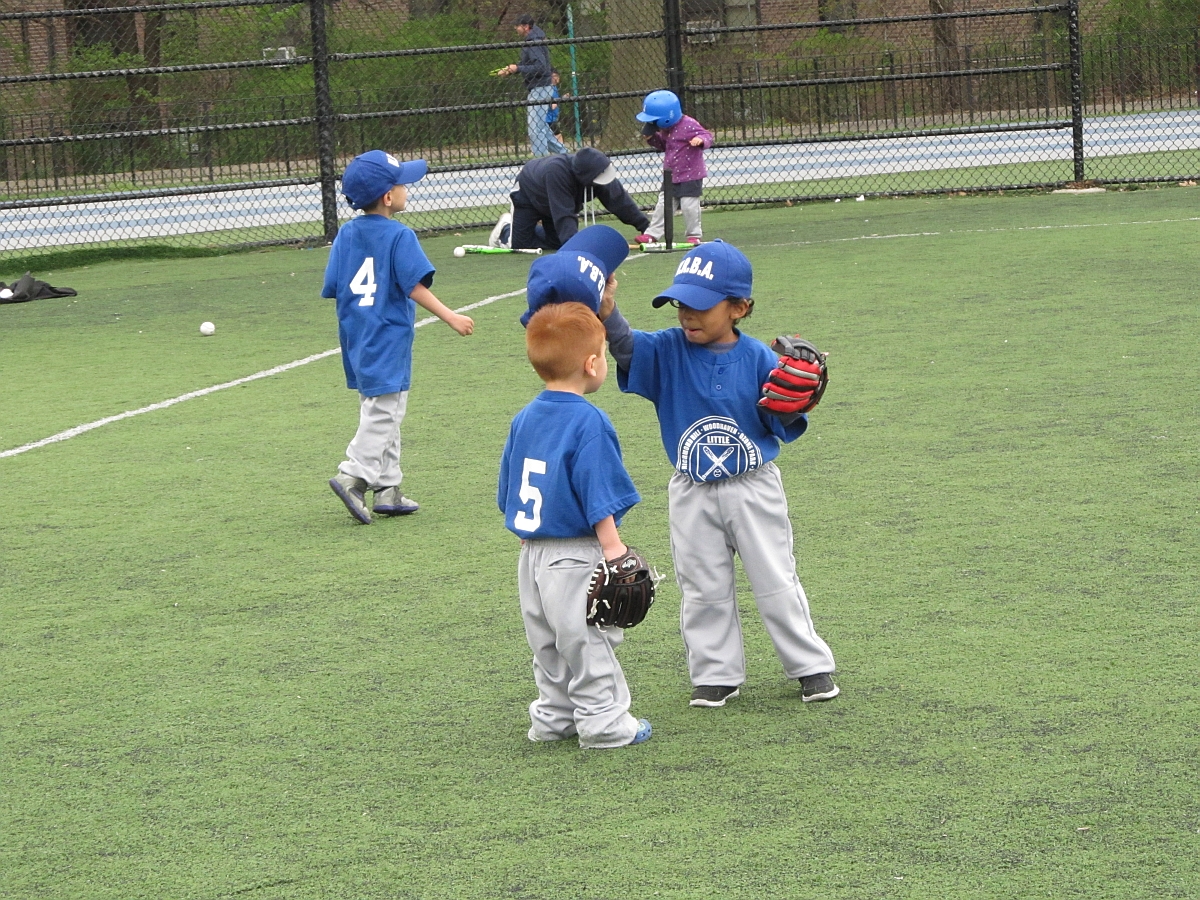 It was a long, cool afternoon and some of the players needed to rest a little.
Keeping your eye on the ball pays off!


Teaching the kids sportsmanship - very important!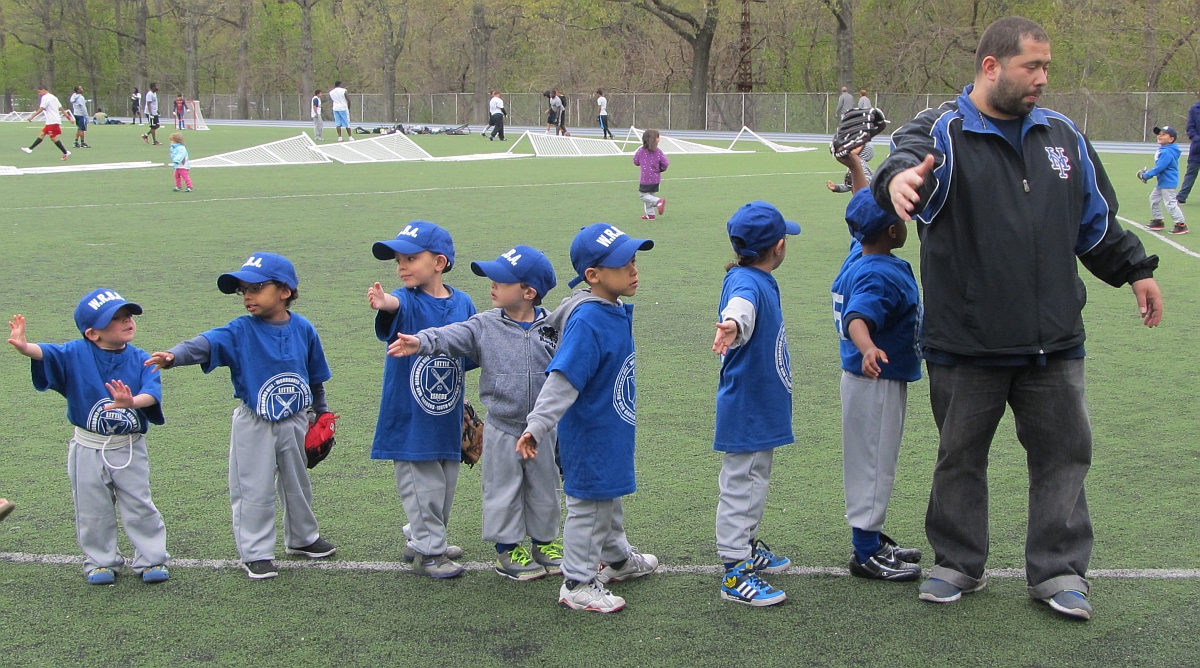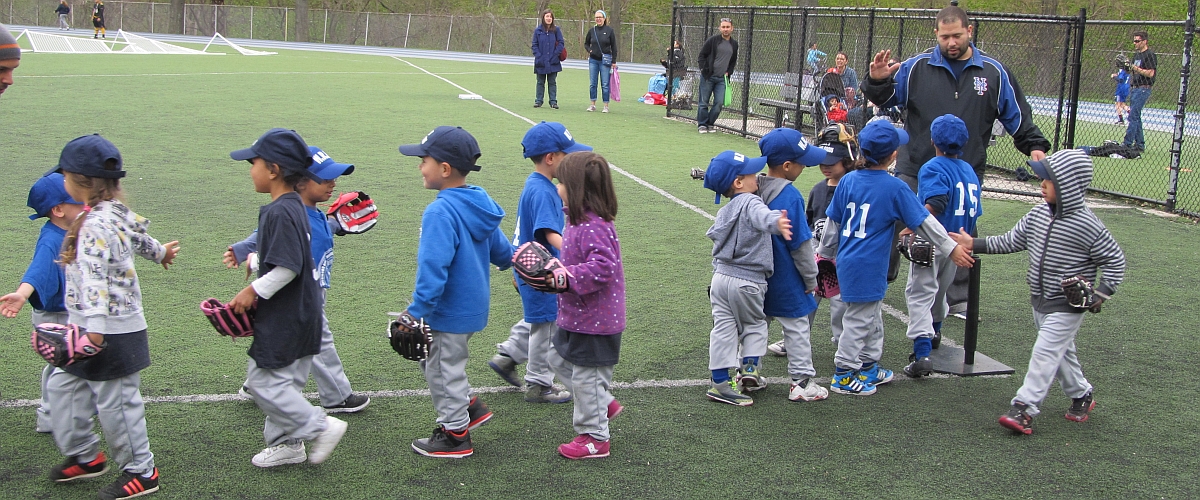 A nice game in the books, the Royals give one last cheer before heading home - looking forward to their next game!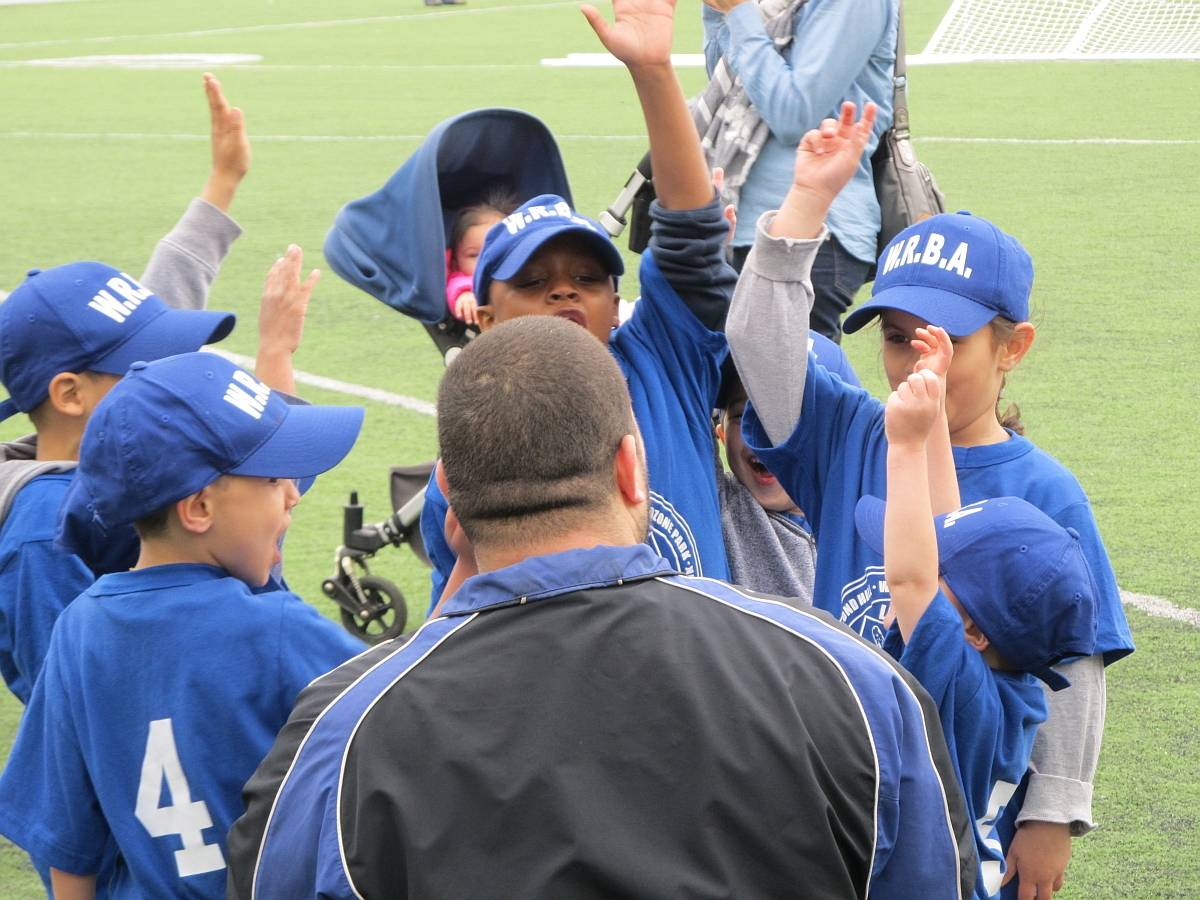 Click here to see the 2013 Royals!
If you have any comments, or would like to suggest other projects, drop us a line at info@projectwoodhaven.com or projectwoodhaven@aol.com.
Return to Project Woodhaven's Home Page
Photos by Joey Wendell