Cleaning Up The Town
For the past few years, Councilman Eric Ulrich has had a program to remove graffiti from buildings - and this past week there was a press conference to bring attention to a new push of the 25K program, which is being administered by the Queens Economic Development Corporation. The press conference last week was help outside Comco Plastics on 101st Street and Jamaica Avenue.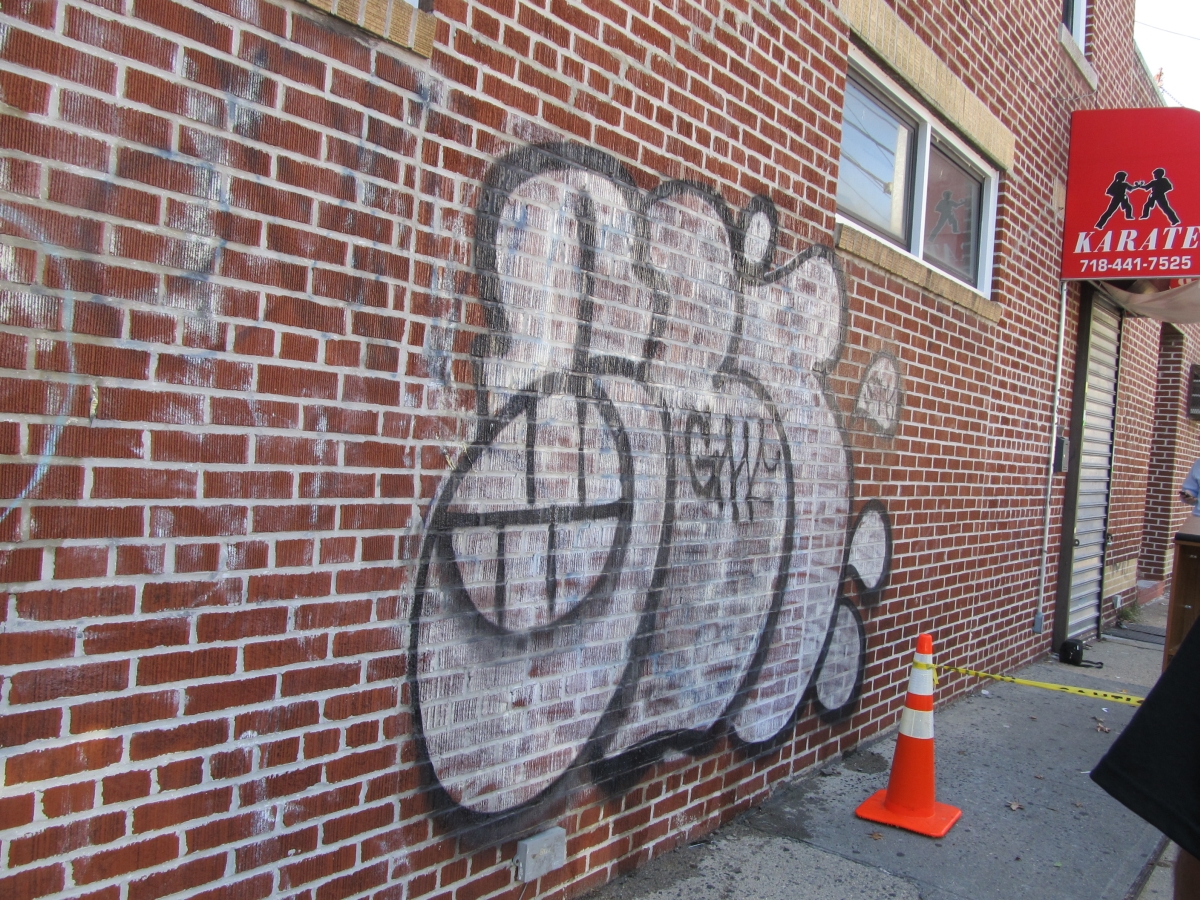 Councilman Ulrich was joined by local community activists such as Woodhaven Residents' Block Association President Martin Colberg, Woodhaven Business Improvement District's Maria Thomson, Community Board 9 Chairman Ralph Gonzalez, Richmond Hill Block Association's Simcha Weisman and others.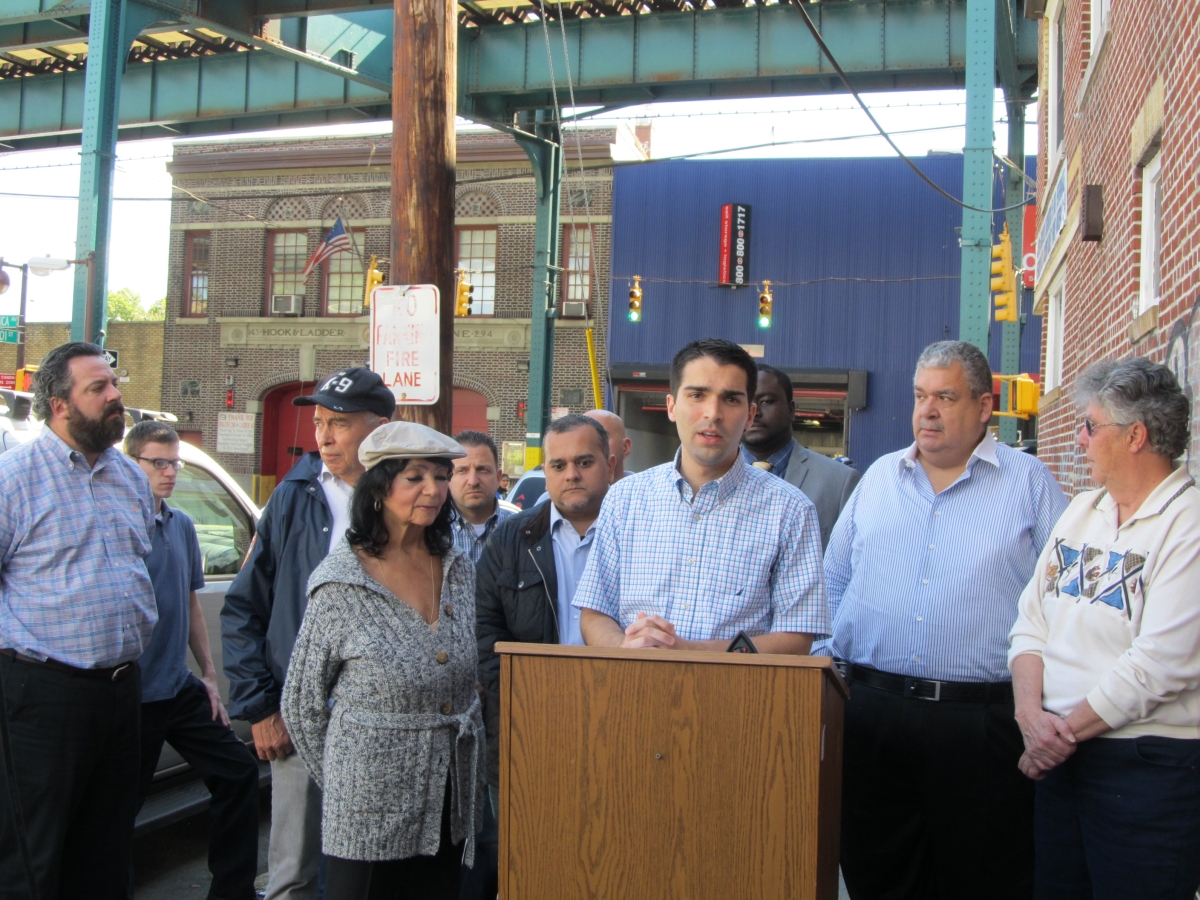 WRBA President Martin Colberg spoke about the importance of this program to take care of the large graffiti spots that volunteers cannot handle. The WRBA goes out regularly painting mailboxes, traffic signal boxes and fire boxes.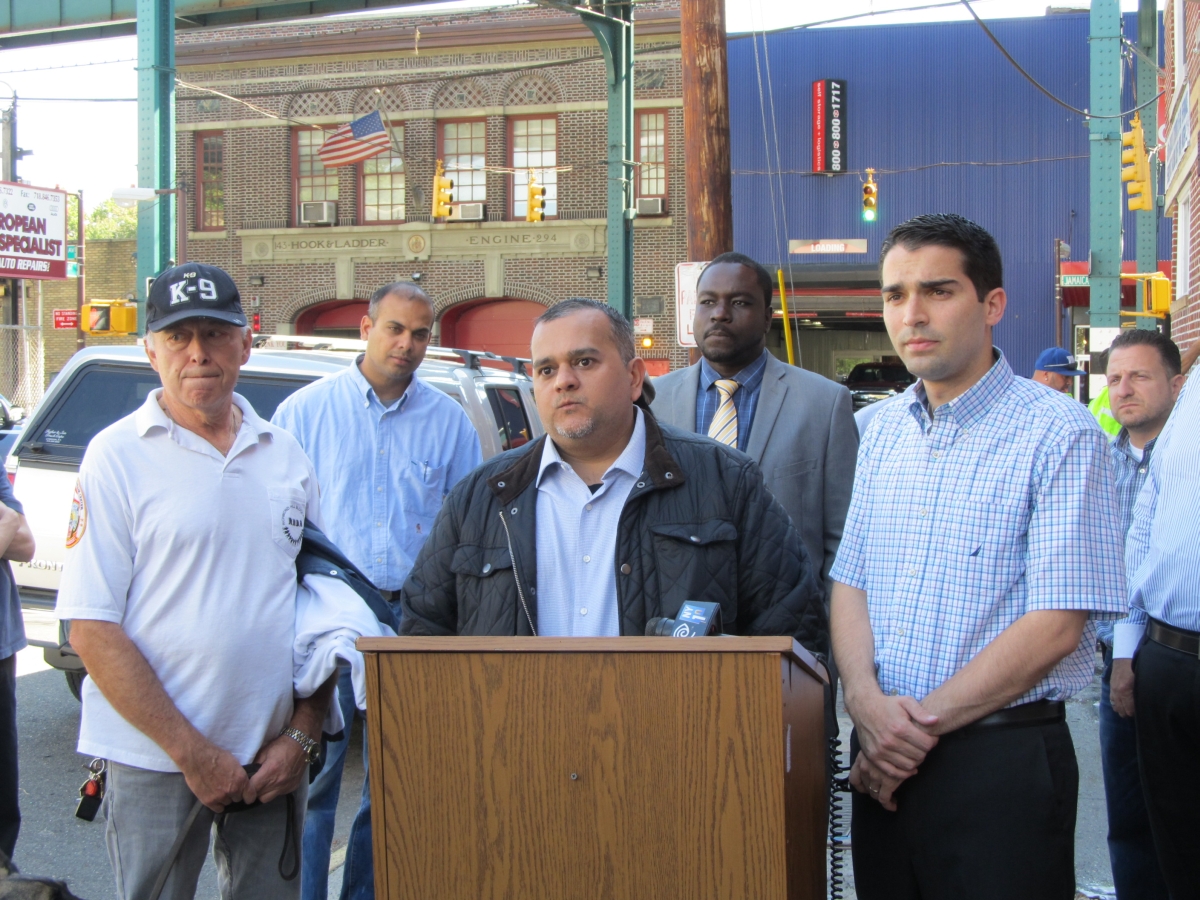 The guys from Magic Touch gave a demonstration of how they remove graffiti from walls. It is basically a 2-step process which involves spraying the graffiti with a chemical, getting it we and letting it sit -- and then washing it away with a power washer.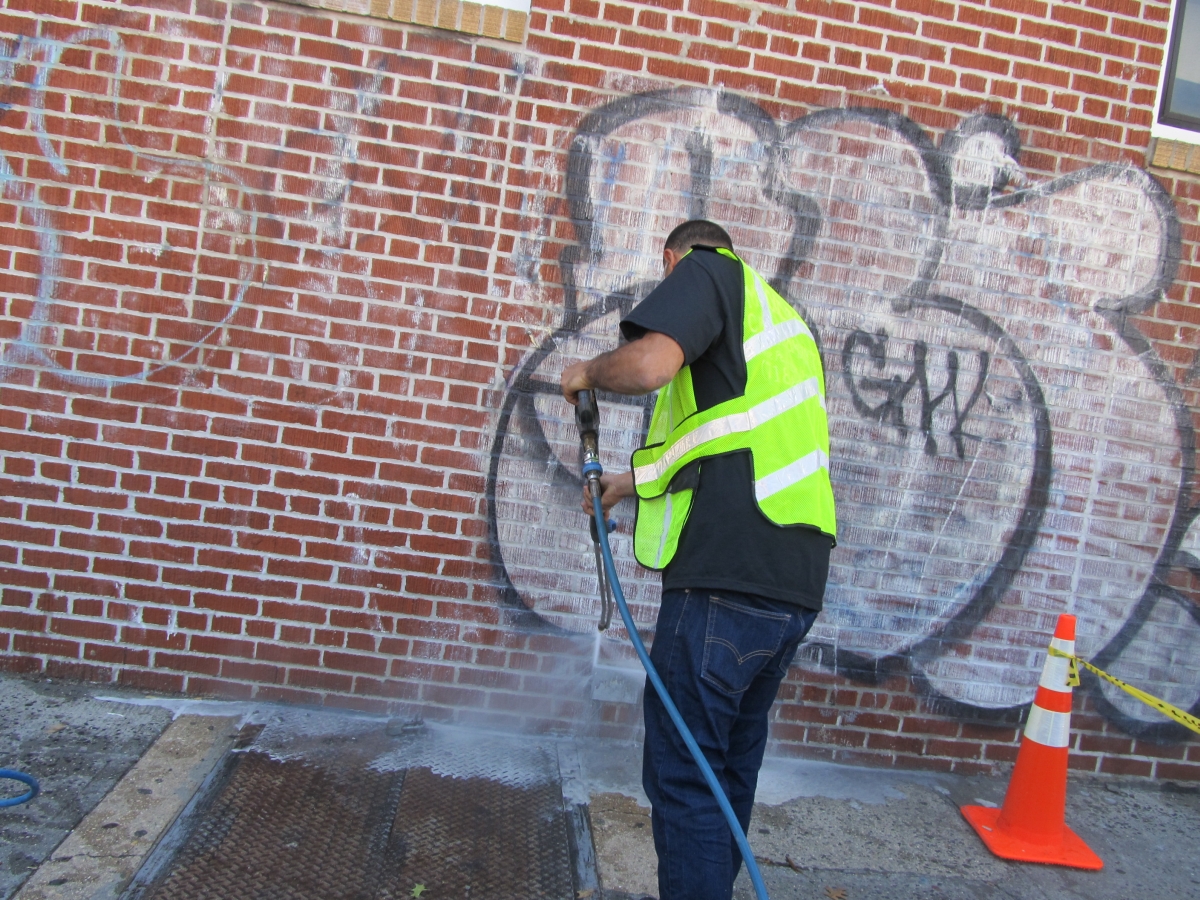 It's nice watching the graffiti erased so quickly and easily.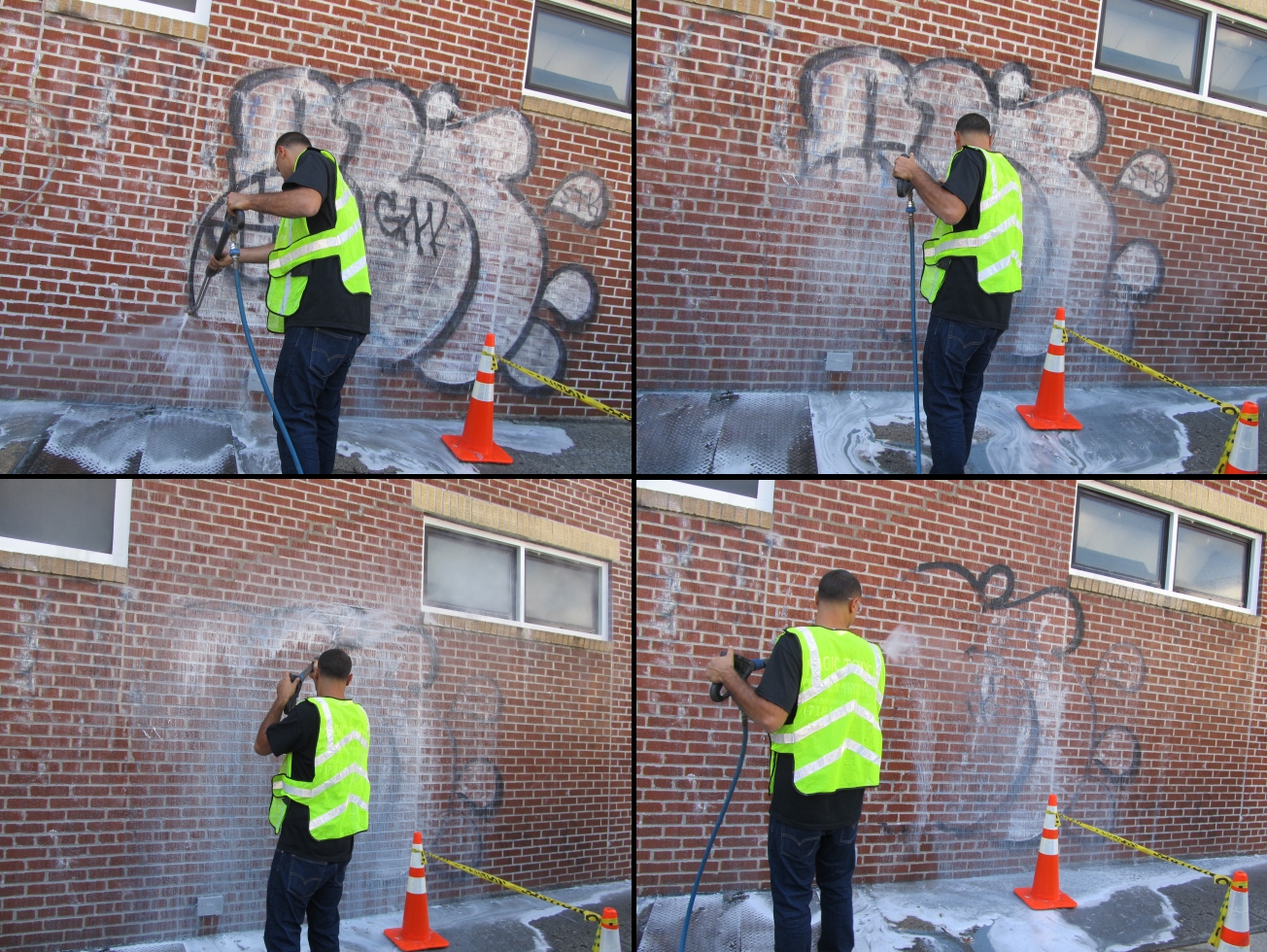 In just a few moments, the wall was all clean. The shame is that the city does not do enough to arrest and - more importantly - punish those who commit these acts of vandalism. Every dollar that is spent cleaning up graffiti is a dollar that could have been spent on a school or a senior center.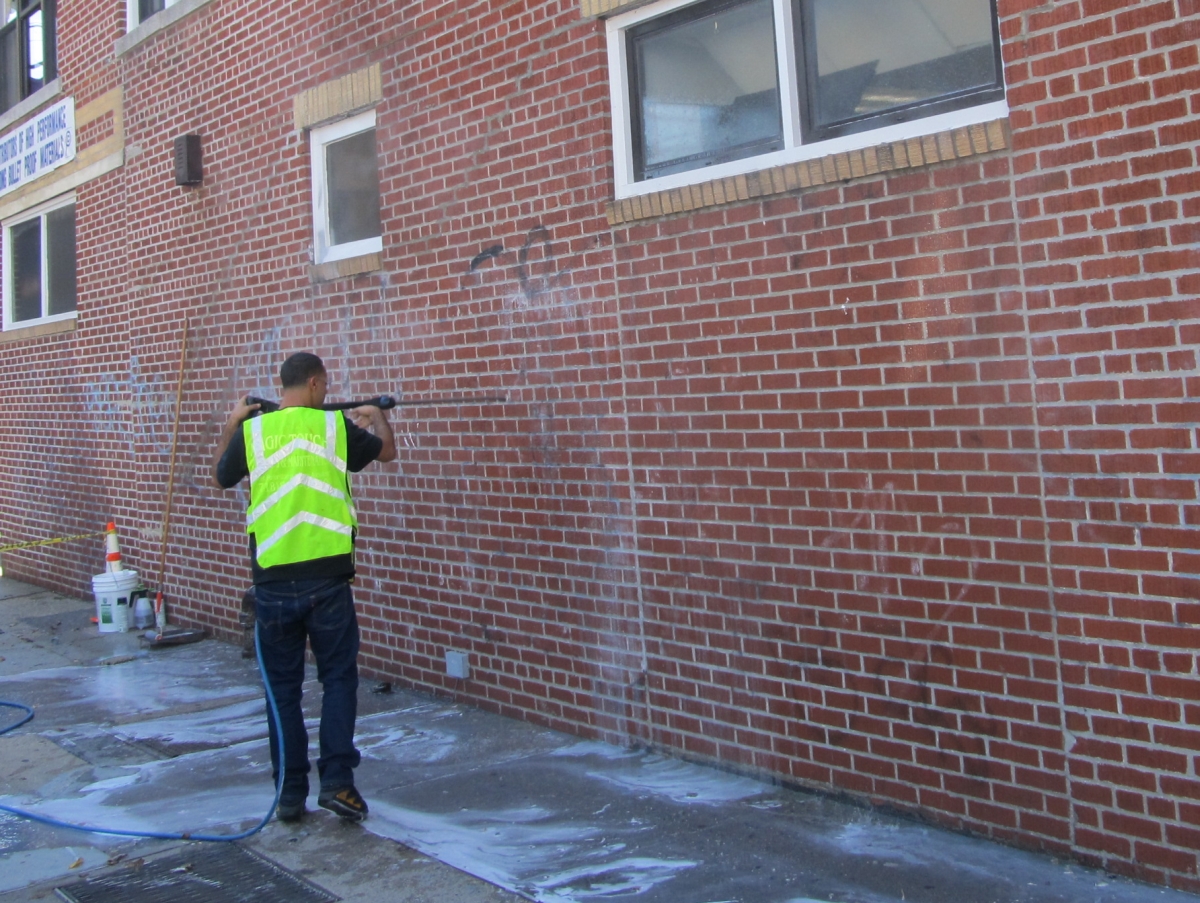 Here is a video of the event with some cool fast-motion cleanup of the graffiti -- and a bonus cleanup which we'll talk about further below:
The group assembled for a group shot in front of the newly clean wall.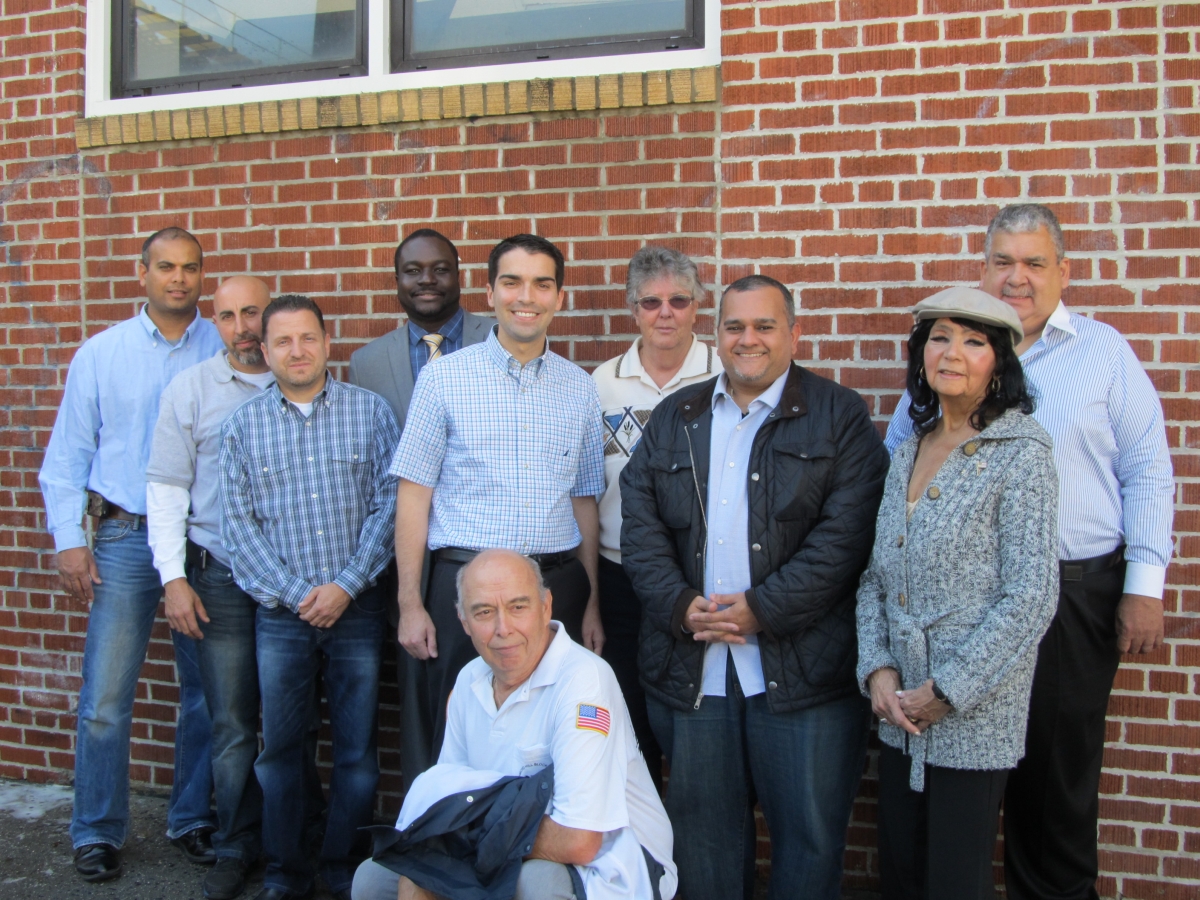 While we were there, was asked Councilman Ulrich about a wall on 89th Street that's been an eyesore and he asked the crew of Magic Touch to stop by since they were in the neighborhood.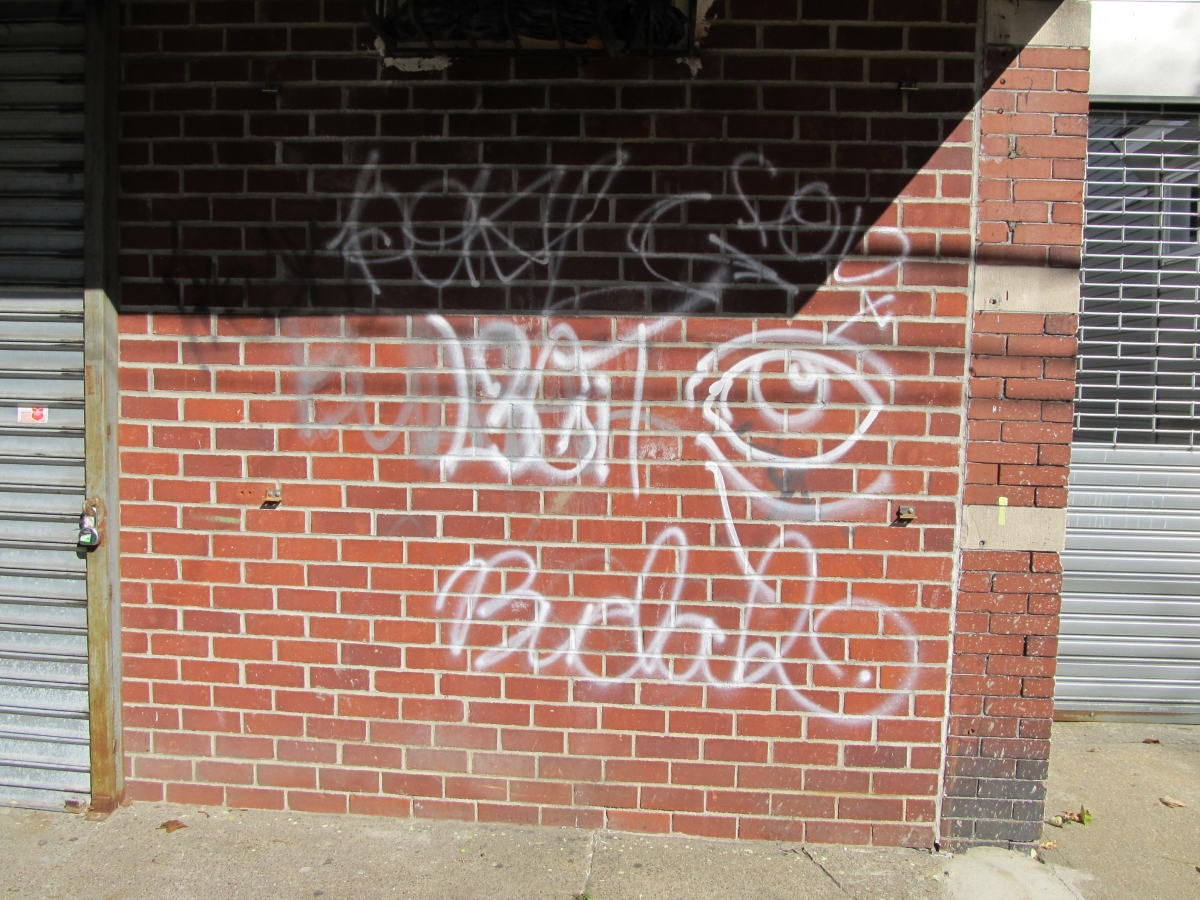 The process started all over again. This wall was cleaned in less than 30 minutes --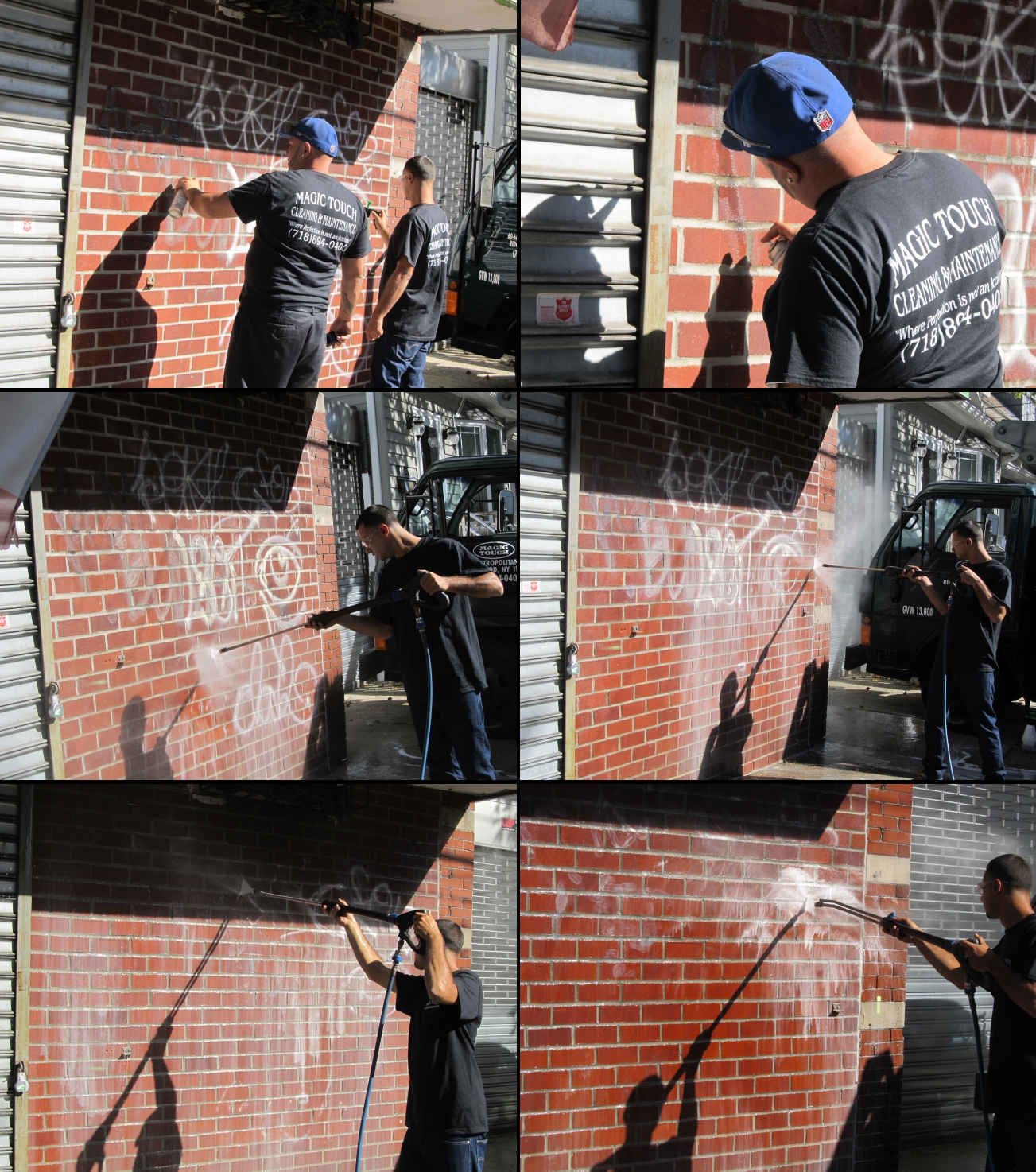 Looks nice --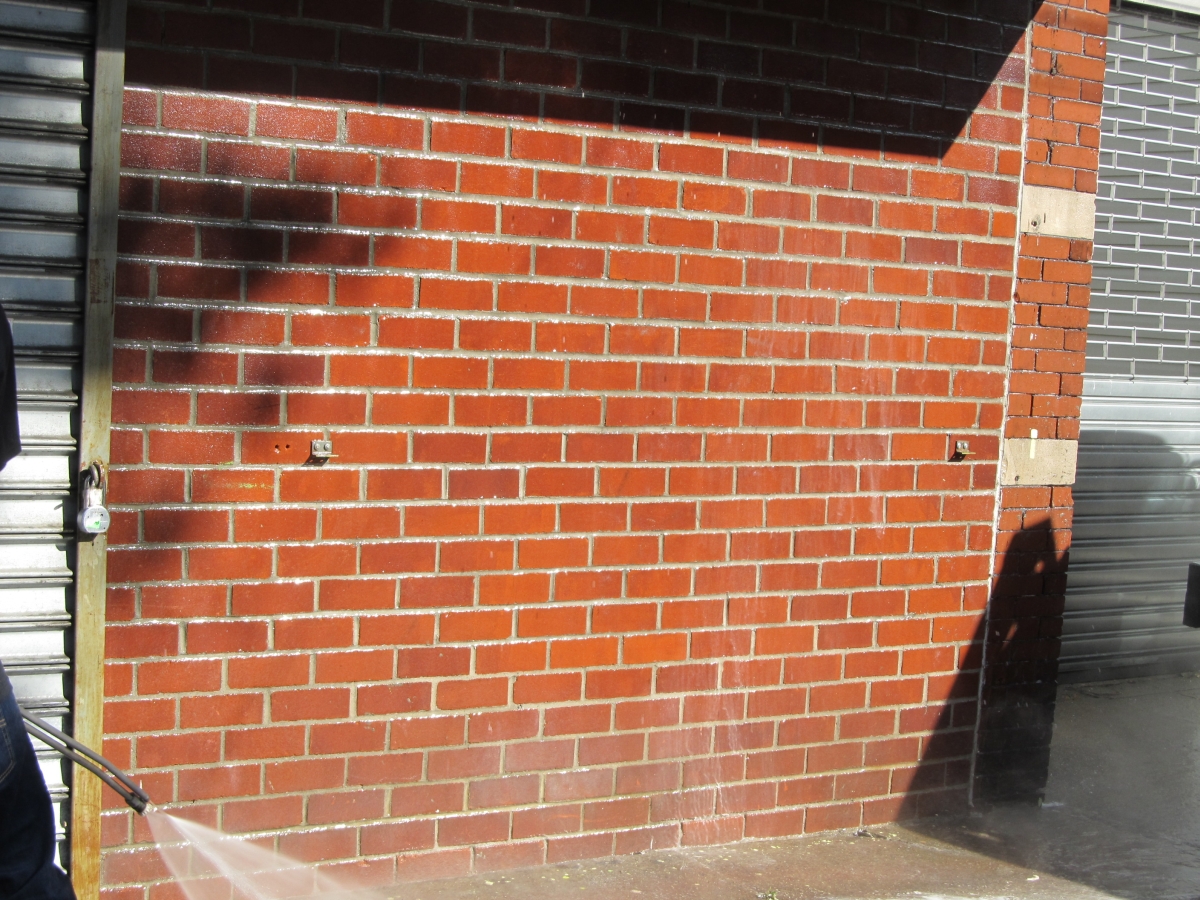 The before and after shots --

Thanks to Councilman Ulrich and the guys at Magic Touch for helping to keep Woodhaven clean!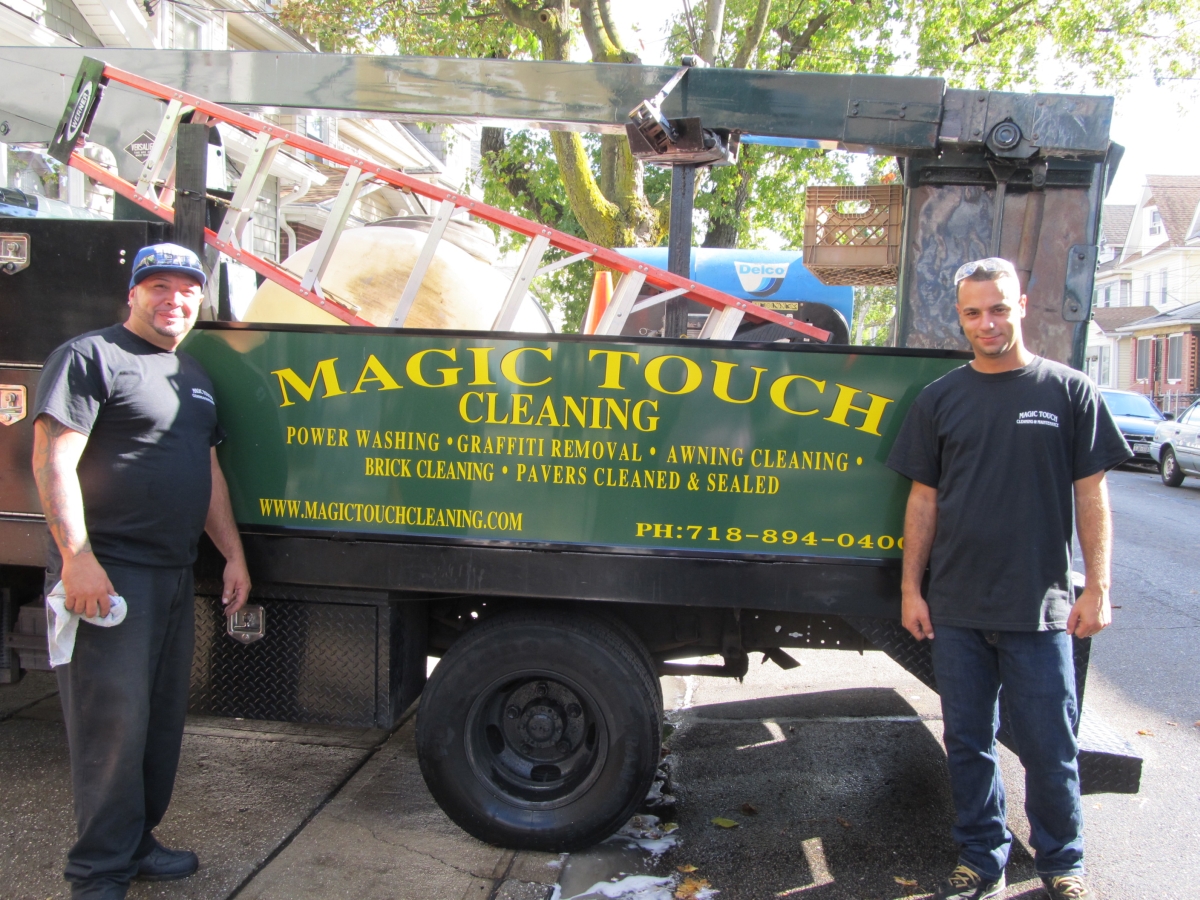 If you have any comments, or would like to suggest other projects, drop us a line at info@projectwoodhaven.com or projectwoodhaven@aol.com.
Return to Project Woodhaven's Home Page
Photos by Joey Wendell