Each year, the Woodhaven Residents' Block Association holds a celebration to honor the contributions of those who make our community a better place to call home. This year, the WRBA celebrated their 43rd Anniversary with a celebration at Roma View on Cross Bay Boulevard.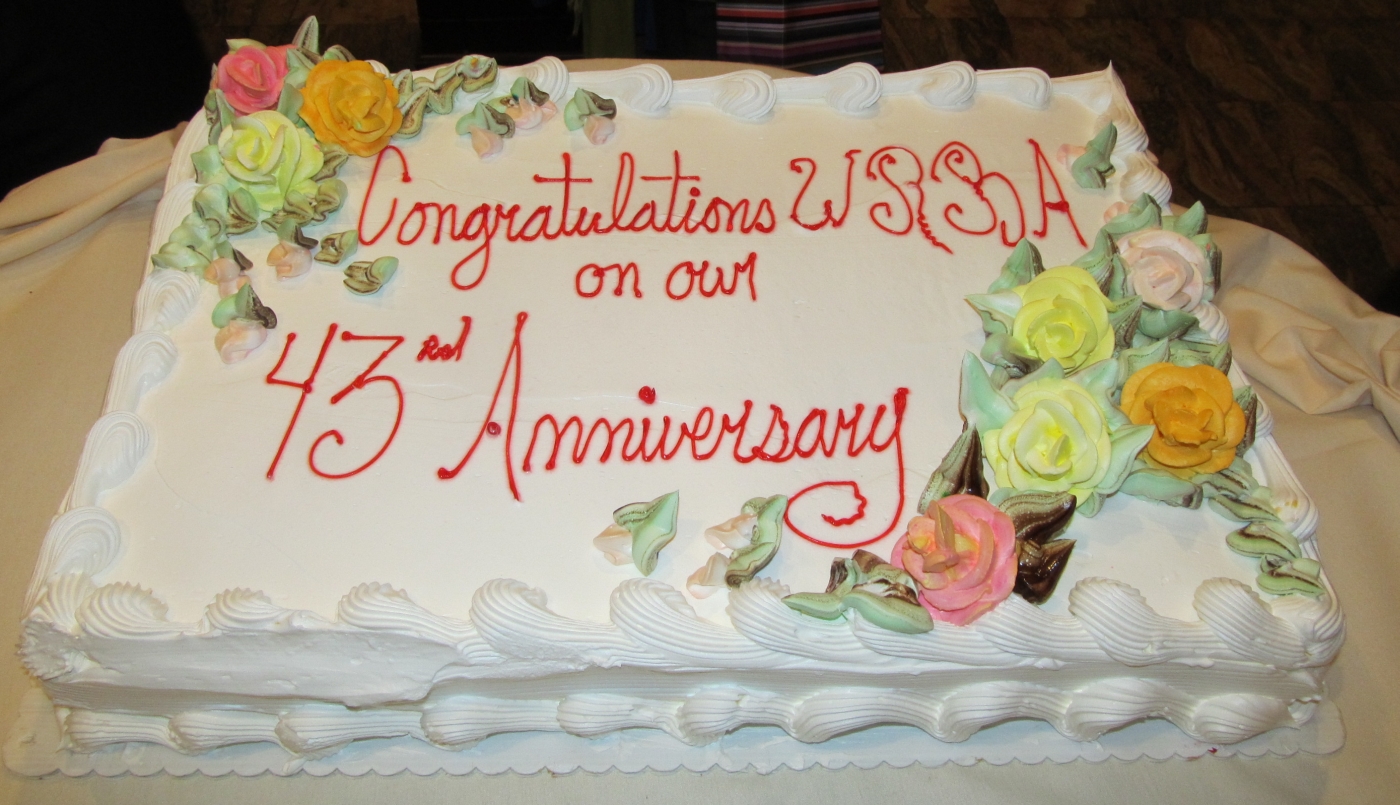 The WRBA had a special slate of people who were being honored this evening -- their press release made the following introductions:
The Man of the Year will be Allan Smith, a historian of Woodhaven who has long been involved in the community, especially with the Woodhaven Cultural & Historical Society. Smith has worked to preserve and raise awareness of the neighborhood's rich, eventful past.
The Woman of the Year will be Margie Schmidt, the owner of Schmidt's Candy, a Jamaica Avenue fixture that has been delighting Queens residents for almost 90 years. Schmidt's grandfather founded the store and she has continued her family's tradition.
The Business of the Year will be The Avenue Diner, owned by Paul Vasiliadis. The Avenue Diner has established itself as an anchor establishment on Jamaica Avenue with its full menu of high-quality offerings and its support of Woodhaven's organizations.
This year's inductee into the Woodhaven Hall of Fame will be Lewis' of Woodhaven, whose two locations provided countless Woodhaven residents with just about anything they needed. The business might be gone from Jamaica Avenue, but it is certainly not forgotten.
The celebration kicked off at 7:30 on October 10th -- and we have lots of highlights for you. So sit back, enjoy all the pictures and video from that evening. Below, we have WRBA President Martin Colberg with WRBA Vice-President Giedra Kregzdys.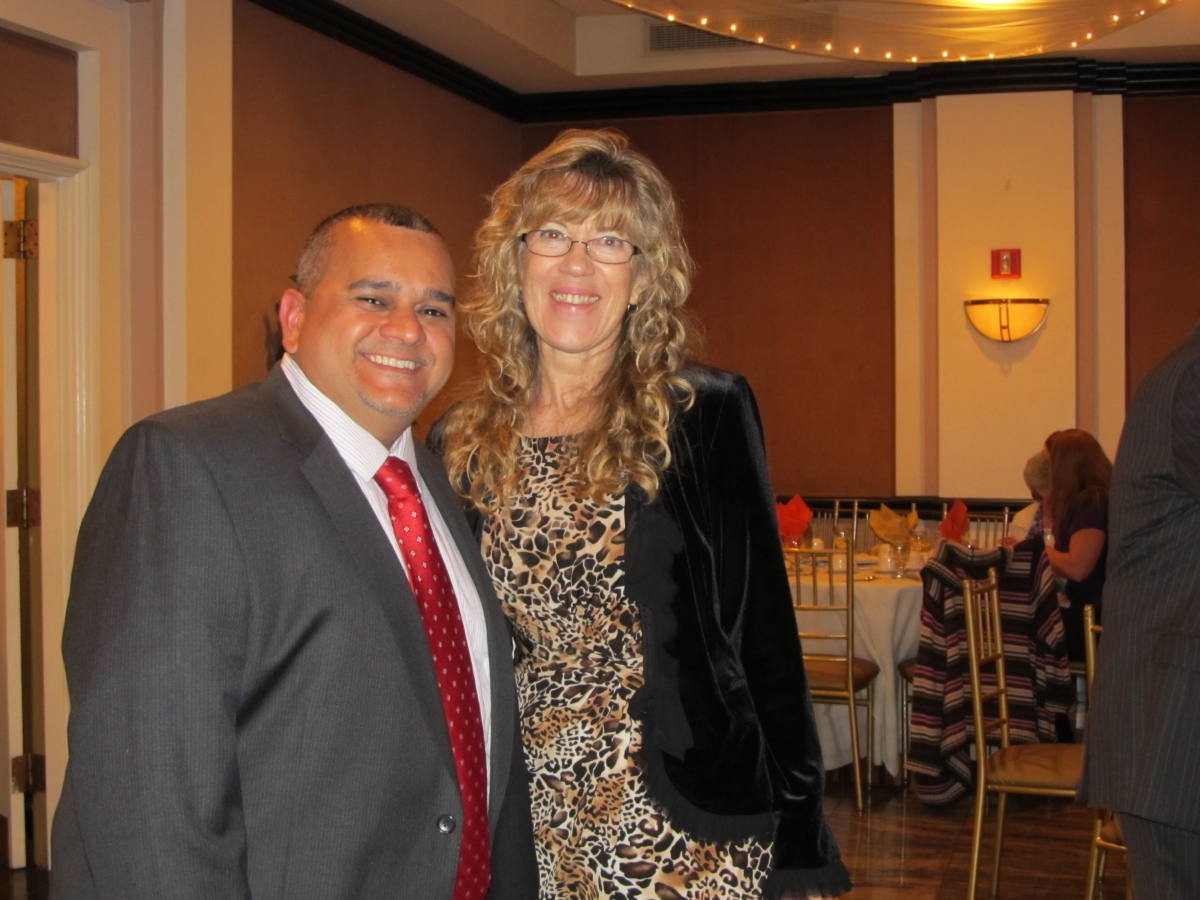 The celebration would not be possible without the support of the many businesses that sponsor the WRBA by taking out ads in the annual journal. Please take a few moments to look through this year's journal - you'll enjoy seeing a lot of familiar names, plus special biography pages for each of the honorees. Click on the journal below to begin reading - and remember to support the businesses that support Woodhaven - and make sure you go in and thank them!
There were a lot of electricity in the room Friday night - everyone came prepared to have a good time. It was a full house, the hall was completely booked. The WRBA always has a great turnout but this year we smashed our previous highs as we had moved to a new location that help more people. If you were unable to get a ticket, we apologize - we might need to book a larger room next year!

The honorees came with their friends and family - here is our Woman of the Year, Margie Schmidt!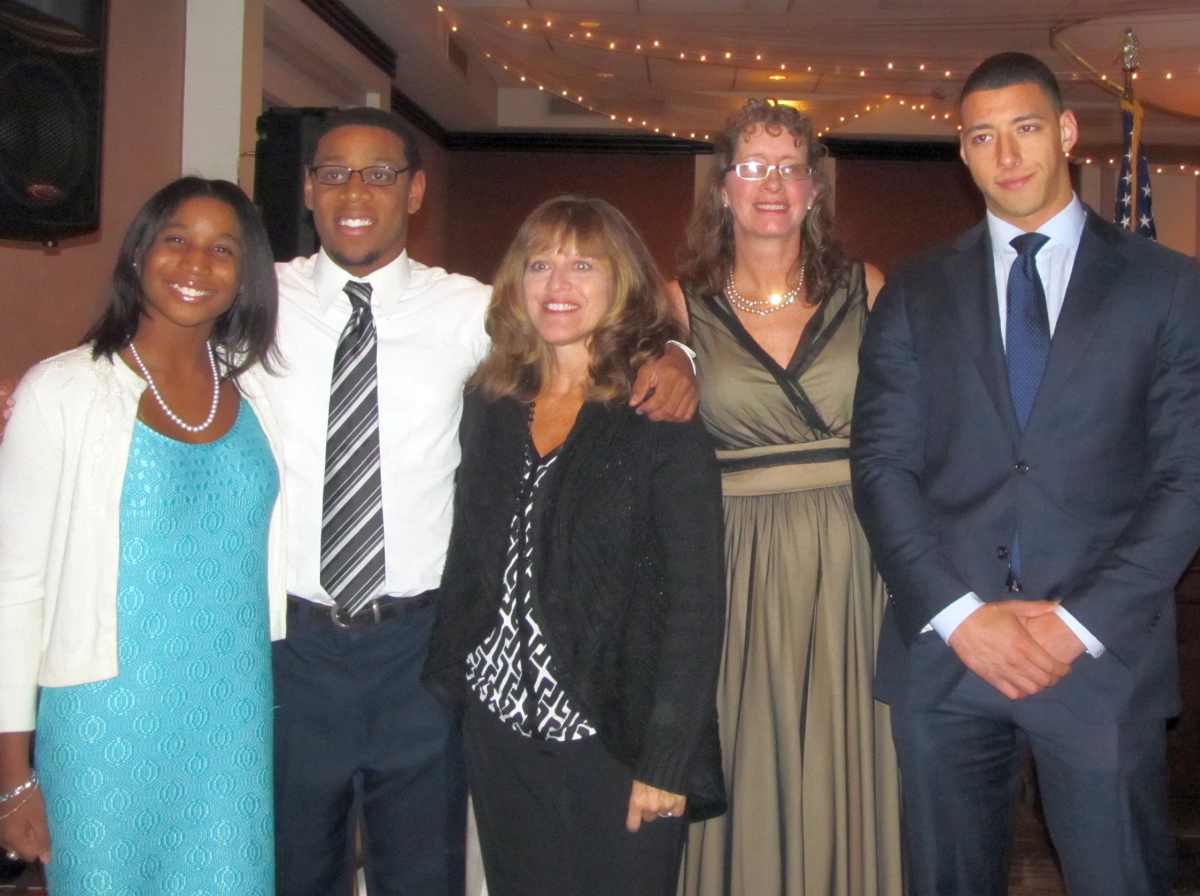 Here is Mr. & Mrs. Jeff Lewis, of our Hall of Famers, Lewis' of Woodhaven.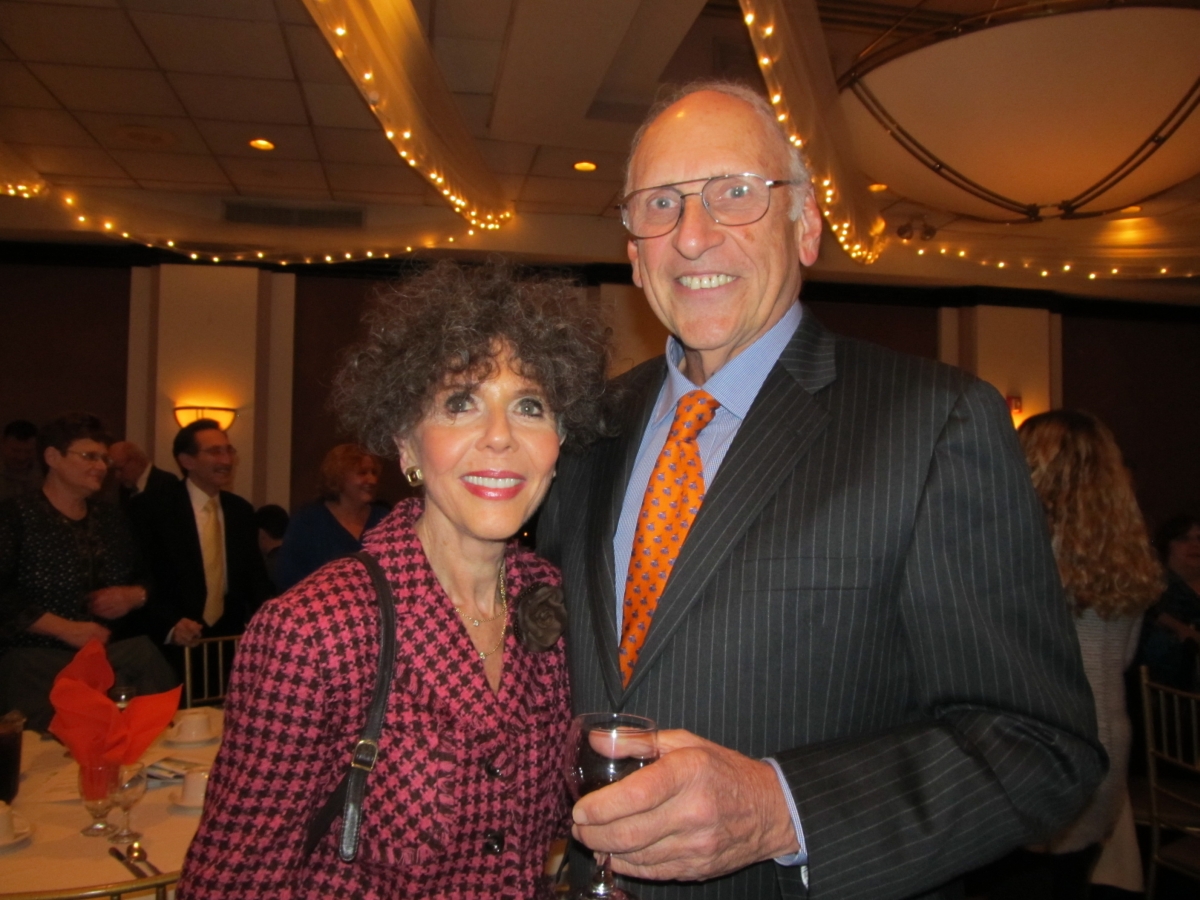 The dance was very organized and people found their way to their tables quickly and easily. Look through the next few pictures, you're bound to see someone you know!




We were happy to be joined by Sister Cathy Feeney of the School Sisters of Notre Dame and Father Frank Tumino of St. Thomas the Apostle.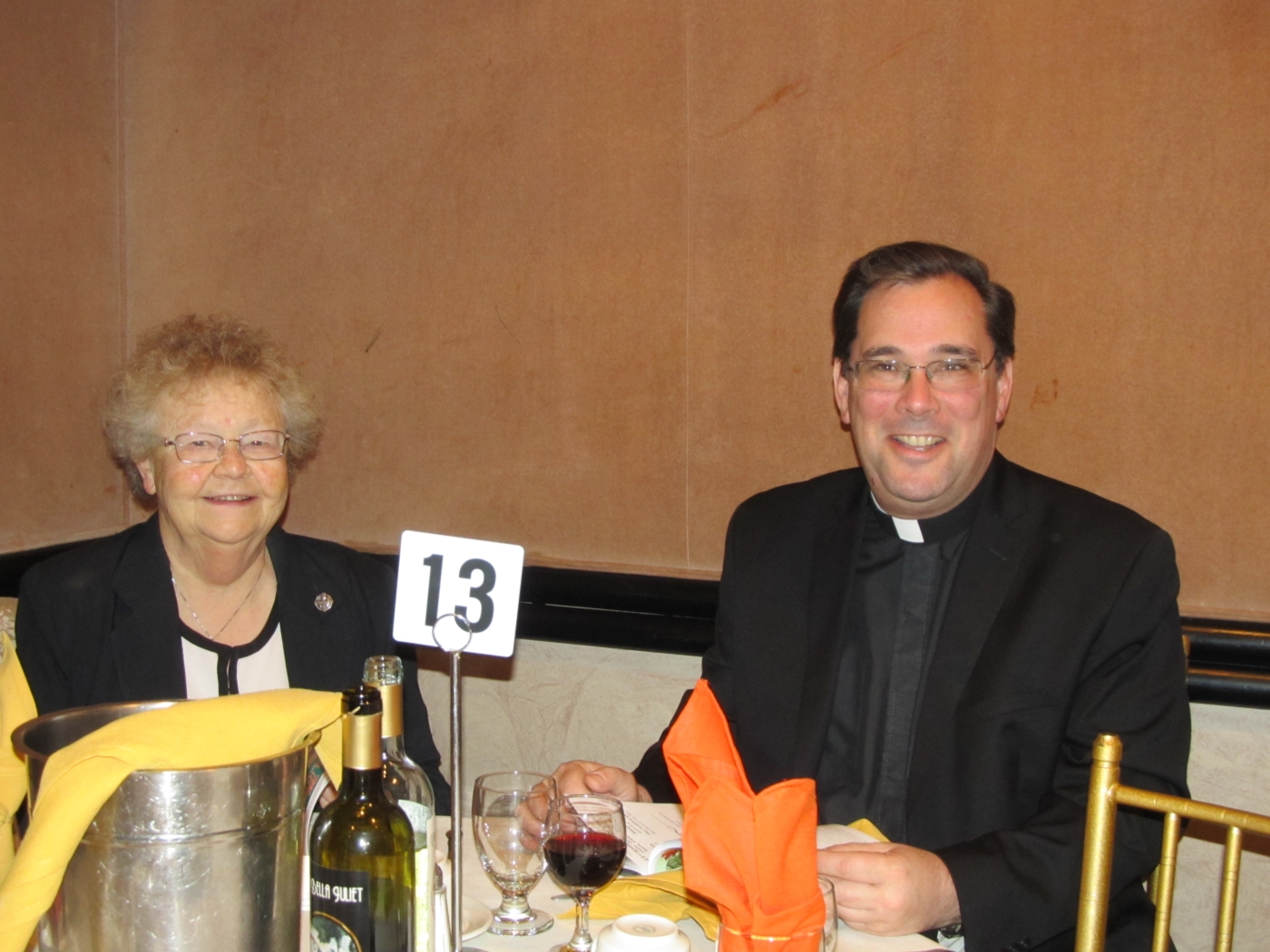 The Woodhaven Residents' Block Association lost a dear friend and long-time member of the WRBA Board of Directors last year, Mr. Roger Hennin. This year, we took a few moments to remember Roger with his wife Josephine and daughter Joanne.

It was a touching moment for everyone - Roger was a good man who made many contributions to the Woodhaven Community over the years and he is missed. Here is a brief clip of the memorial.
Amongst the many friends we were honored to have with us was artist Madeline Lovallo, the artist who created the wonderful painting of Lewis' of Woodhaven.

The <Lewis' family was in attendance, including Julie Lewis' wife Gertie.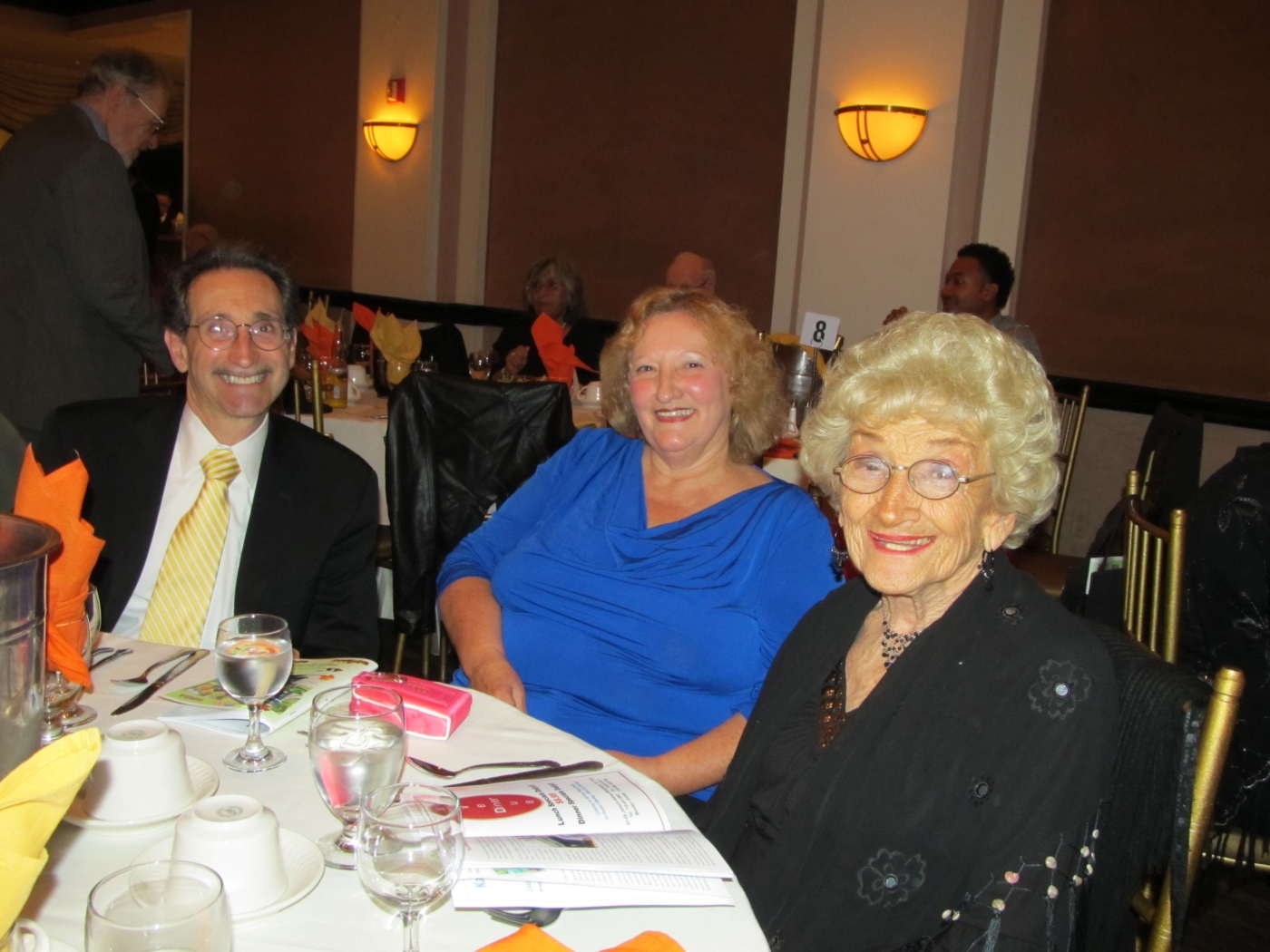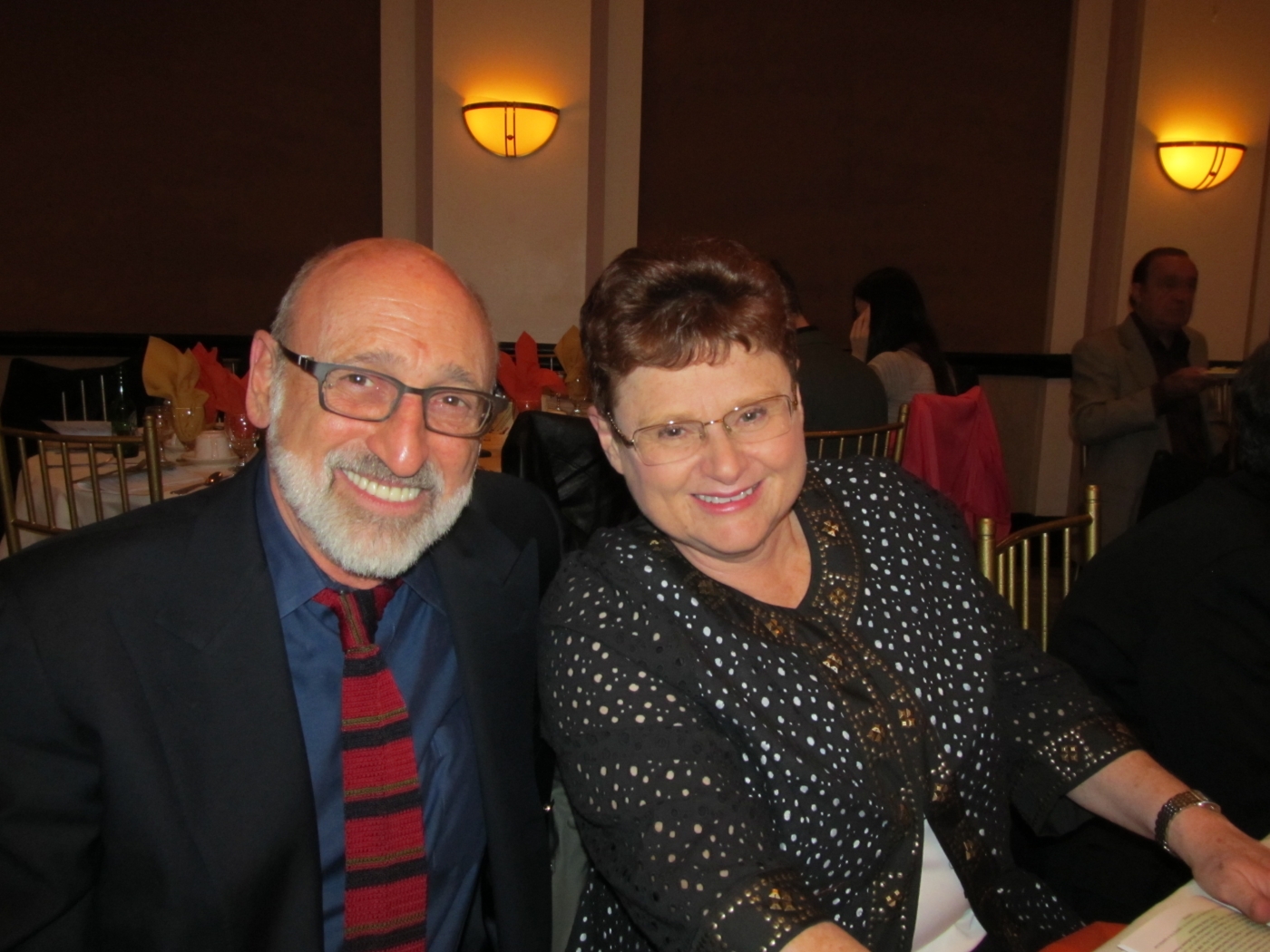 The food was out early which was a good thing - because we were all hungry! It gave everyone a chance to sit down and have a bite to eat and relax.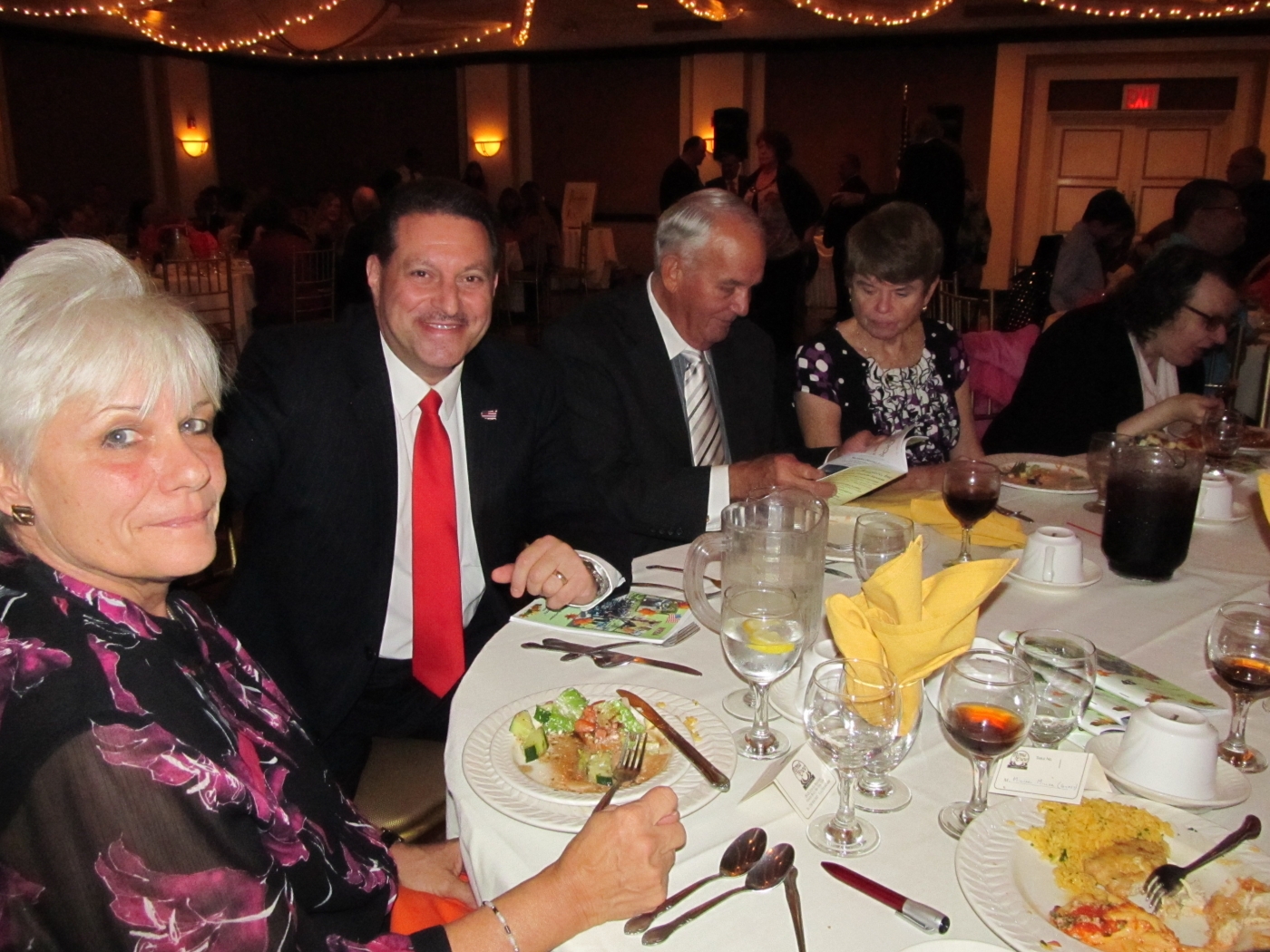 Then, we went about the business of celebrating our honorees. Here they are with WRBA President Colberg. From Left to Right: man of the Year Allan Smith, Woman of the Year Margie Schmidt, Martin Colberg (WRBA), Paul Vasiliadis of our Business of the Year The Avenue Diner and Robert and Jeff Lewis of Lewis' of Woodhaven.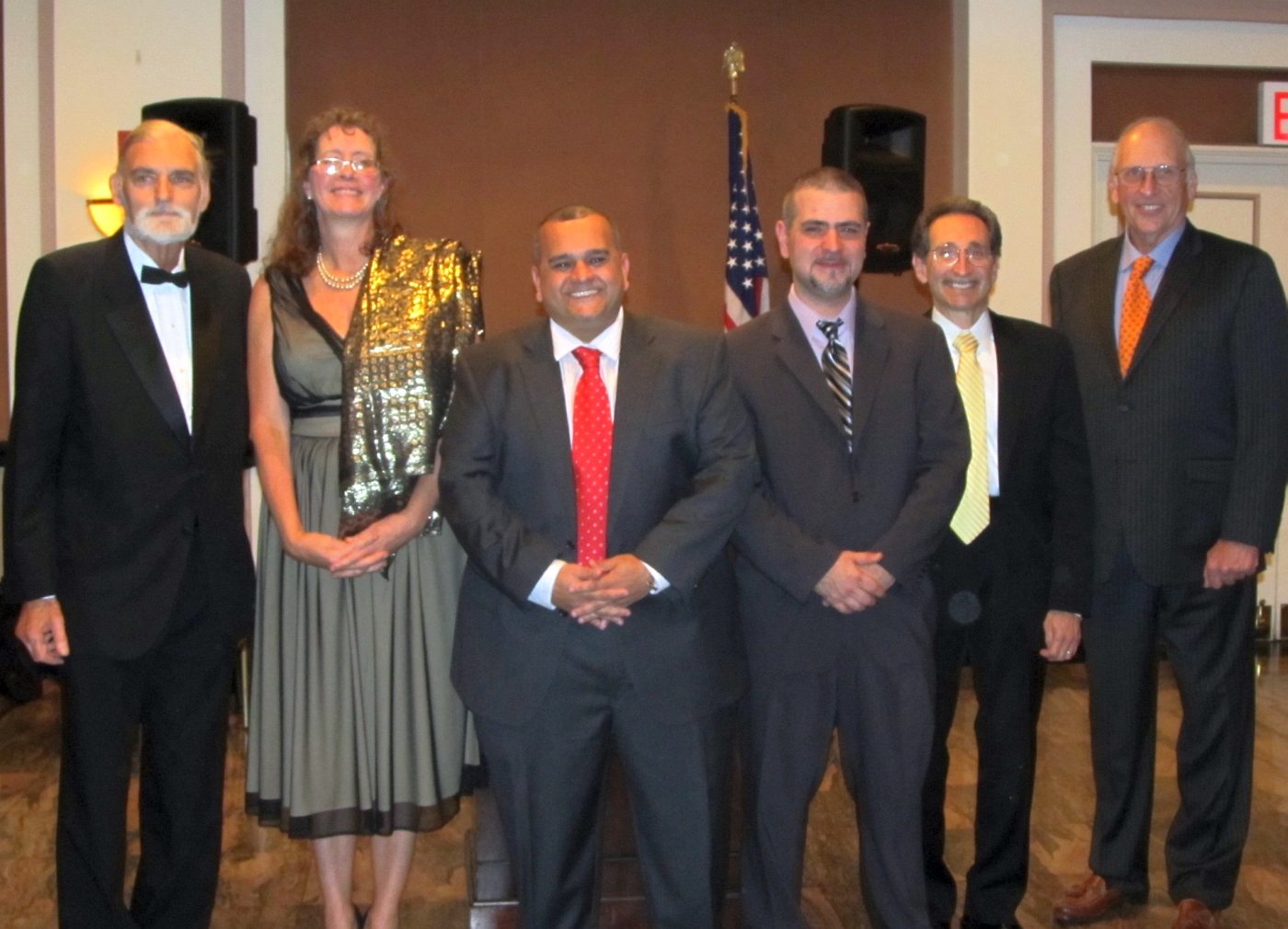 And here all our honorees are joined by Assemblyman Mike Miller, State Senator Joe Addabbo and NYC Councilman Eric Ulrich. It's great to see elected officials not only come to our event to pay respect to our residents, but they came and hung out for most of the night. These three -- Mike, Joe and Eric -- are always there for Woodhaven and always come out to show respect.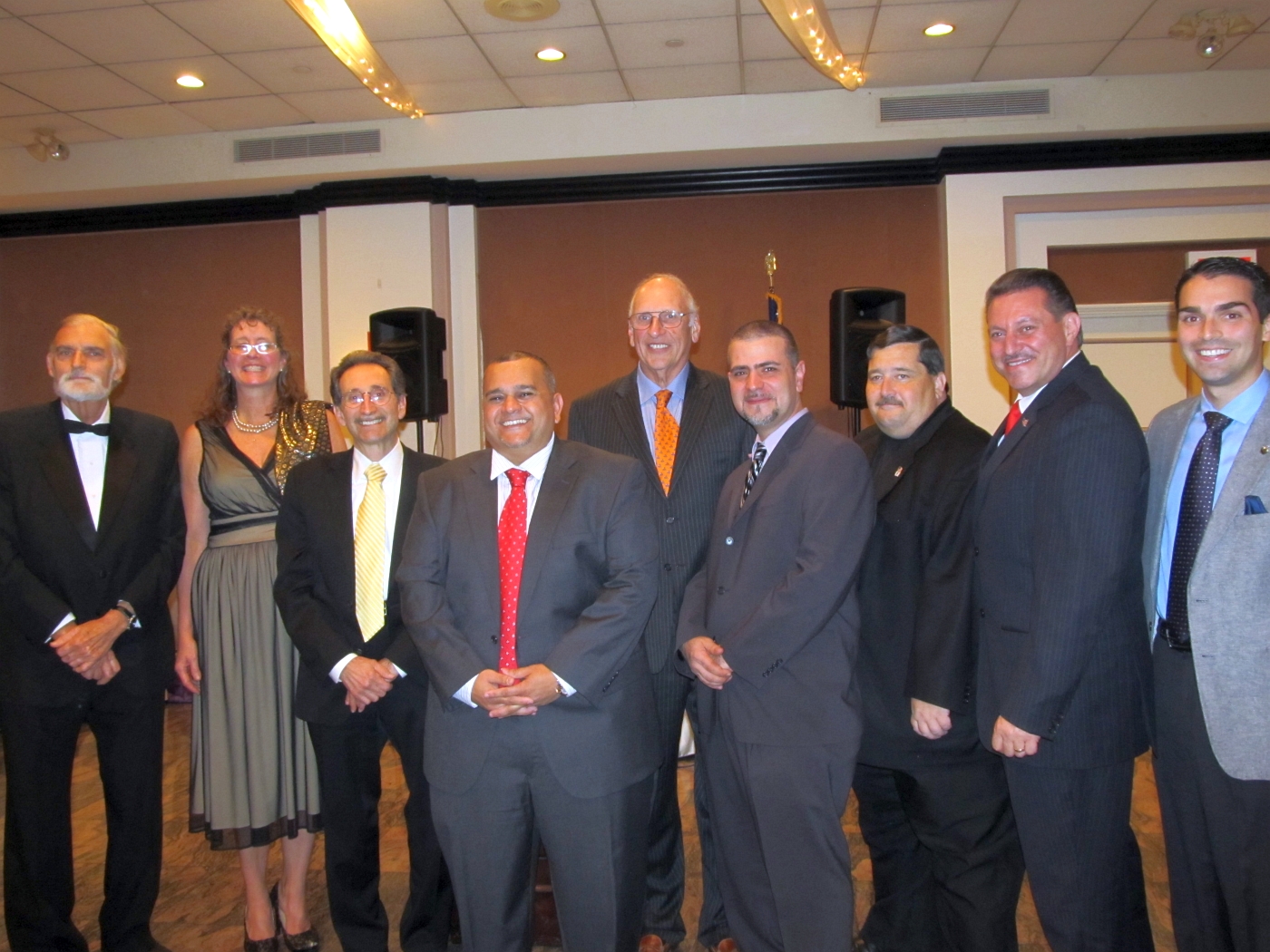 The
Paul Vasiliadis of the Avenue Diner and his Family.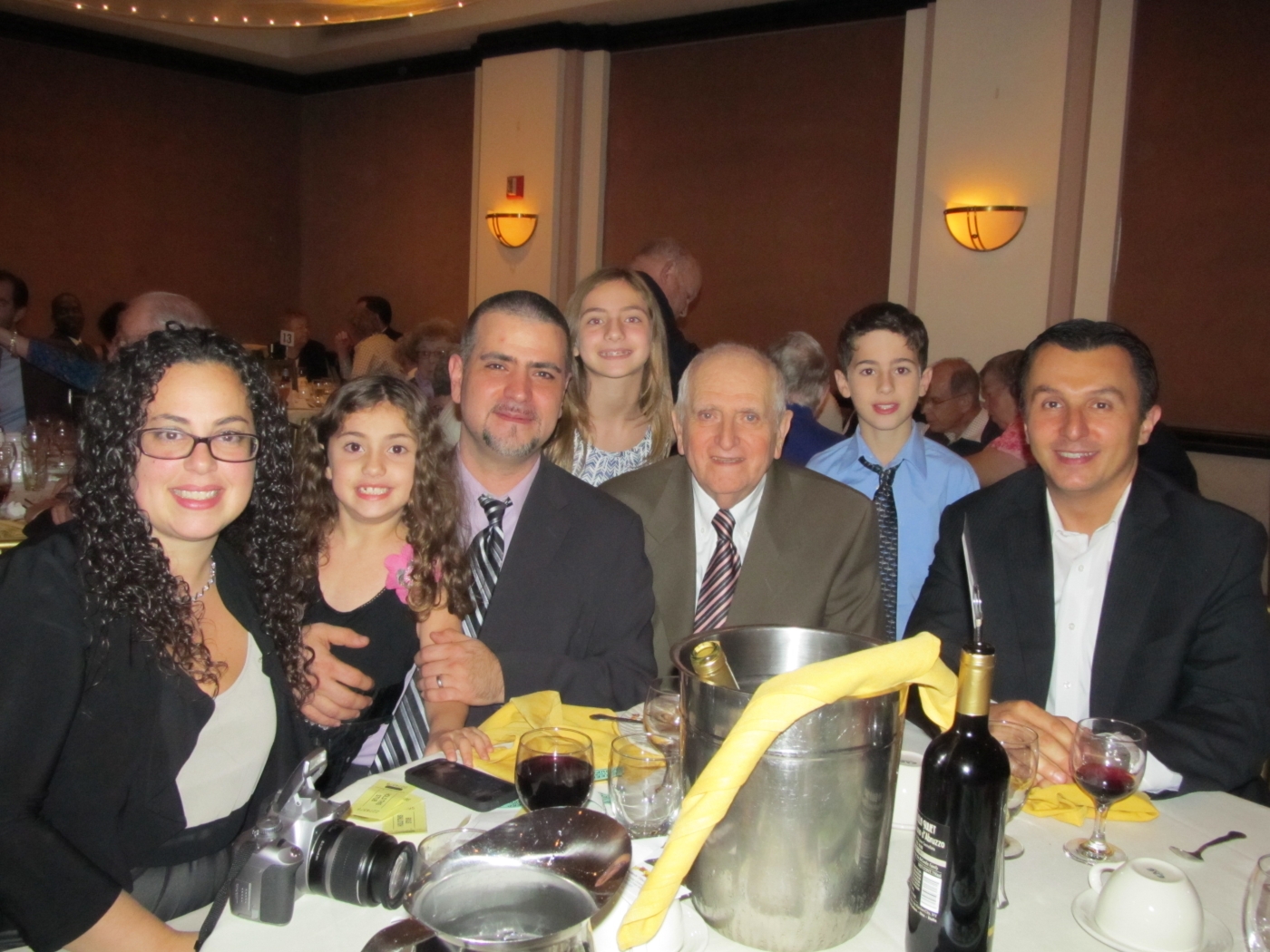 Our Man of the Year, Mr. Allan Smith, with Miss Woodhaven.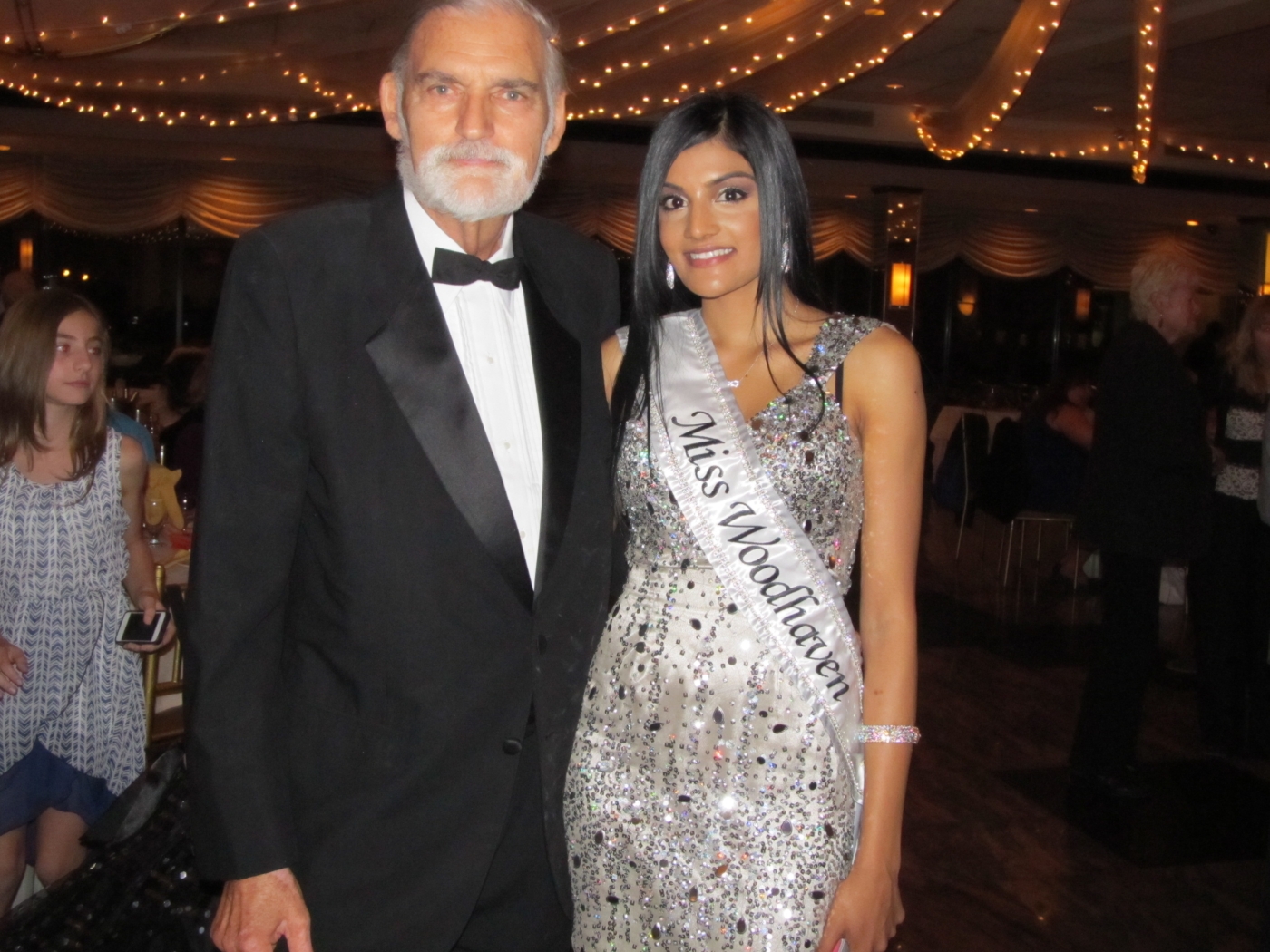 There was a lot of smiles and good feelings --



Here is Tracey Gallagher and her son Jaron, who is this month's Student of the Month at the Rosa Parks School.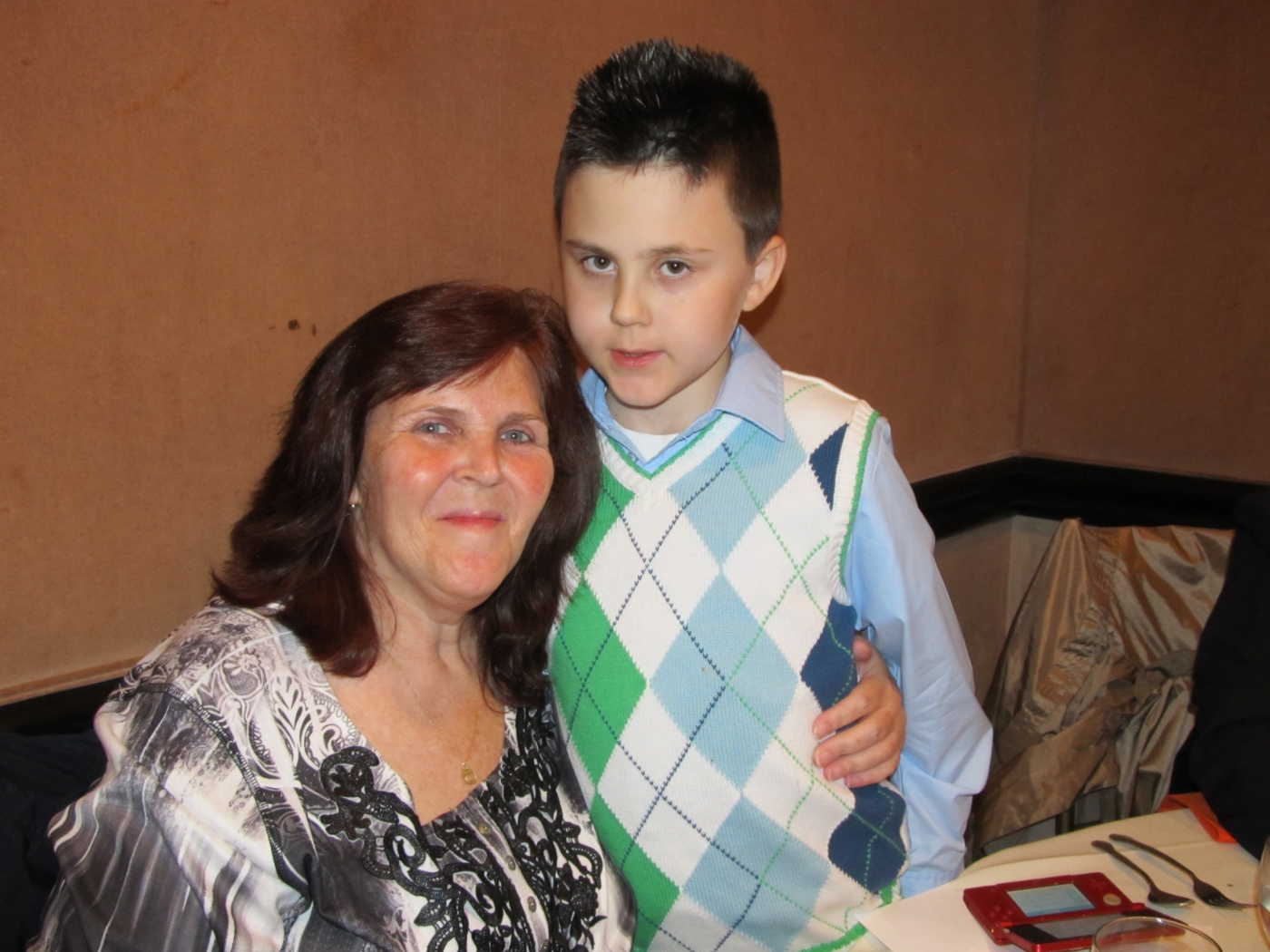 As you can see from the pictures, a great time was had by all - make sure you reserve your tickets early next year - don't miss out on a great time!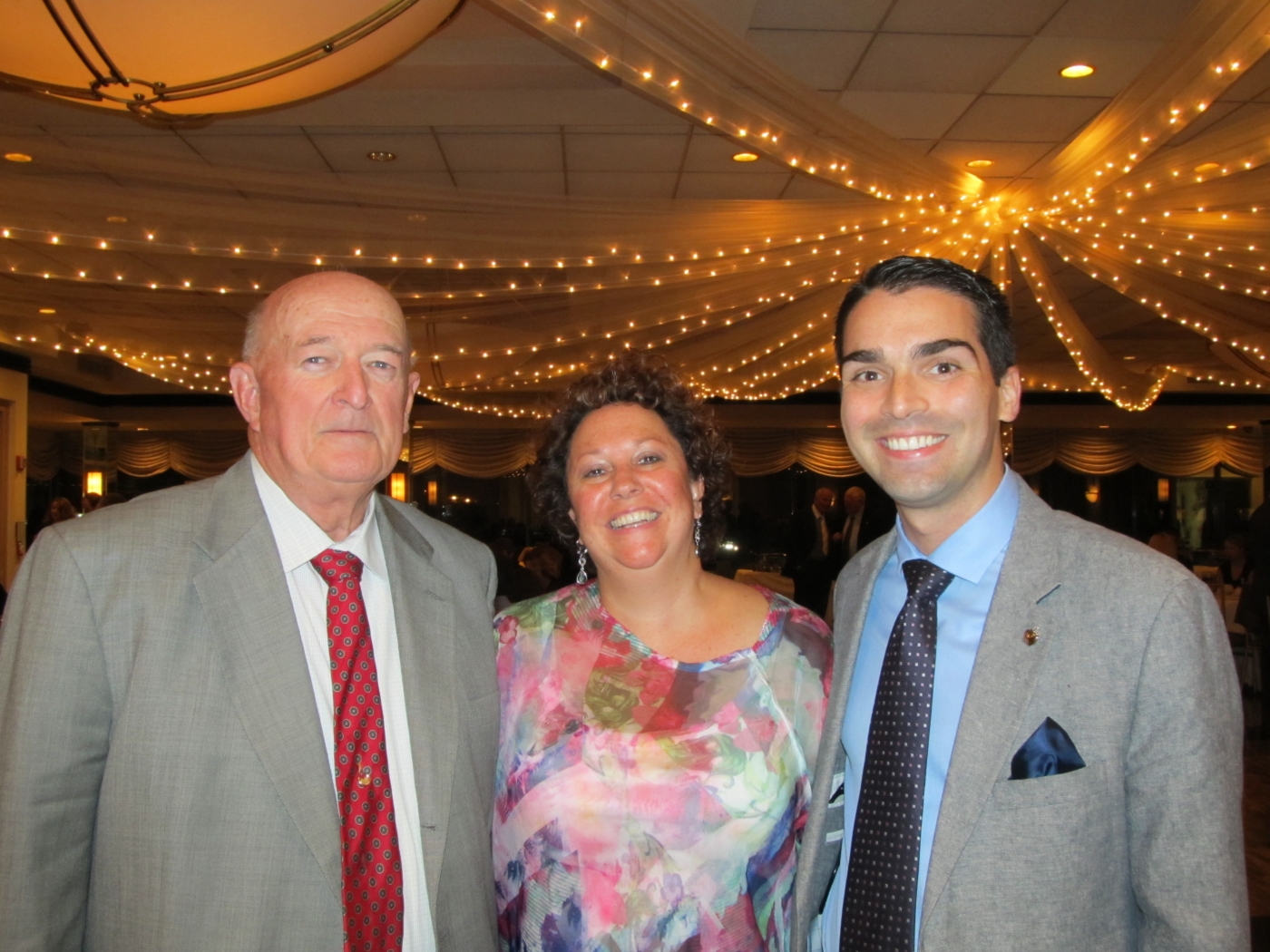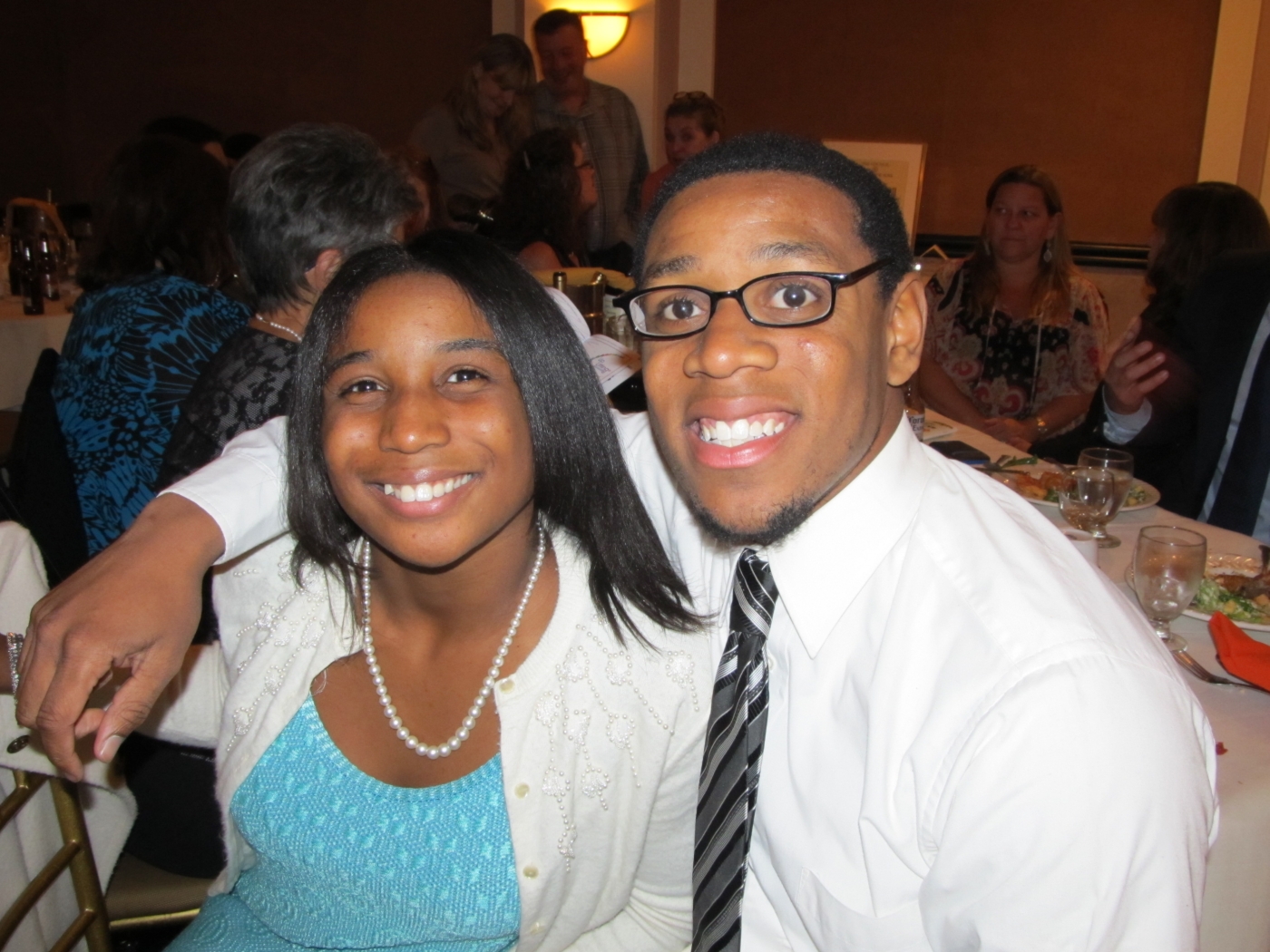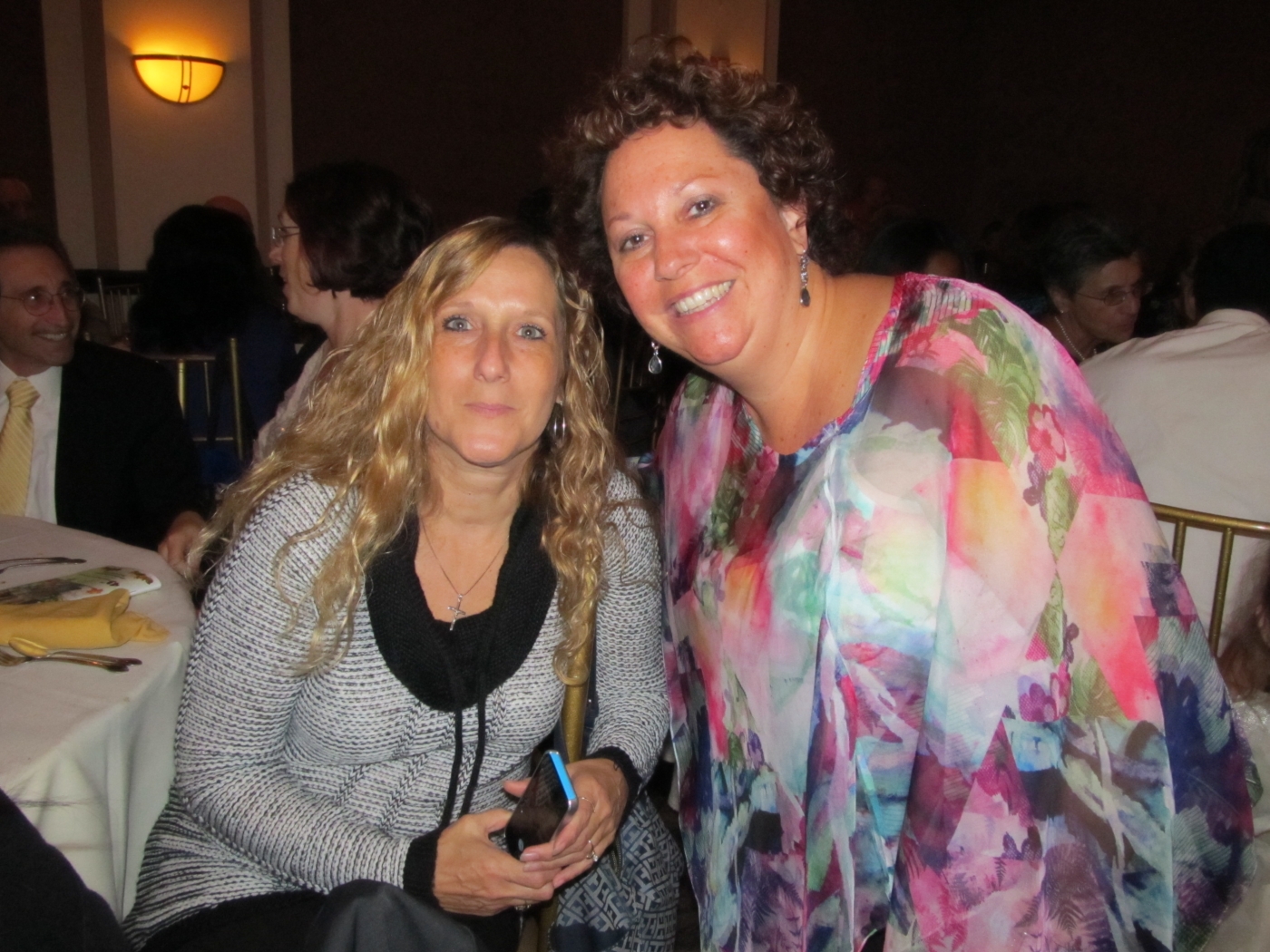 The awards being handed out by WRBA President Martin Colberg --

WRBA Vice President Giedra Kredzdys - a former employee of Lewis' of Woodhaven - gives the Hall of Fame Award to Jeff Lewis.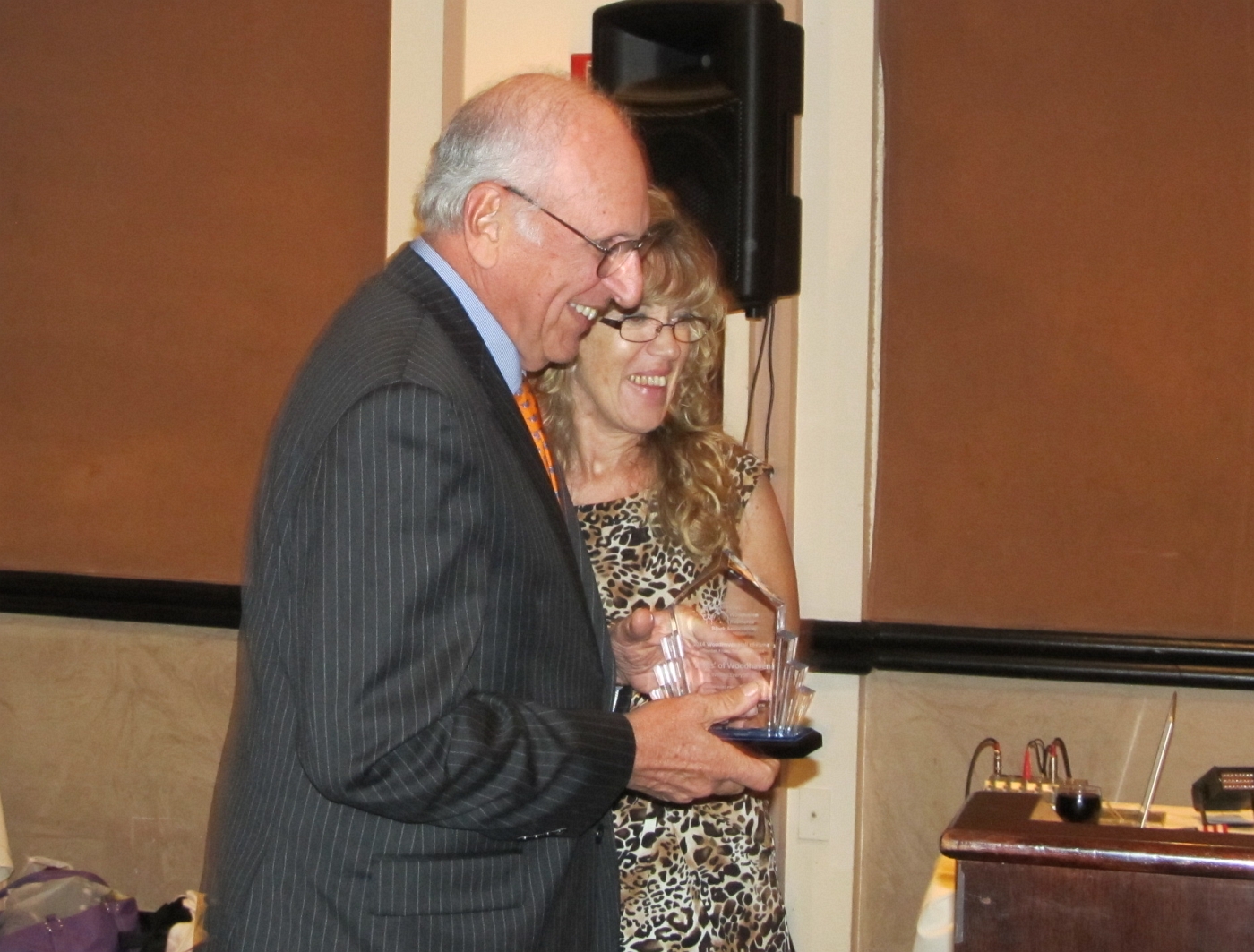 Student volunteers on the Wyckoff-Snedicker Cemetery Cleanup -- Jaron Gallagher, Sean Eggers, and Juliette Schmidt -- present Allan Smith with the Man of the Year Award.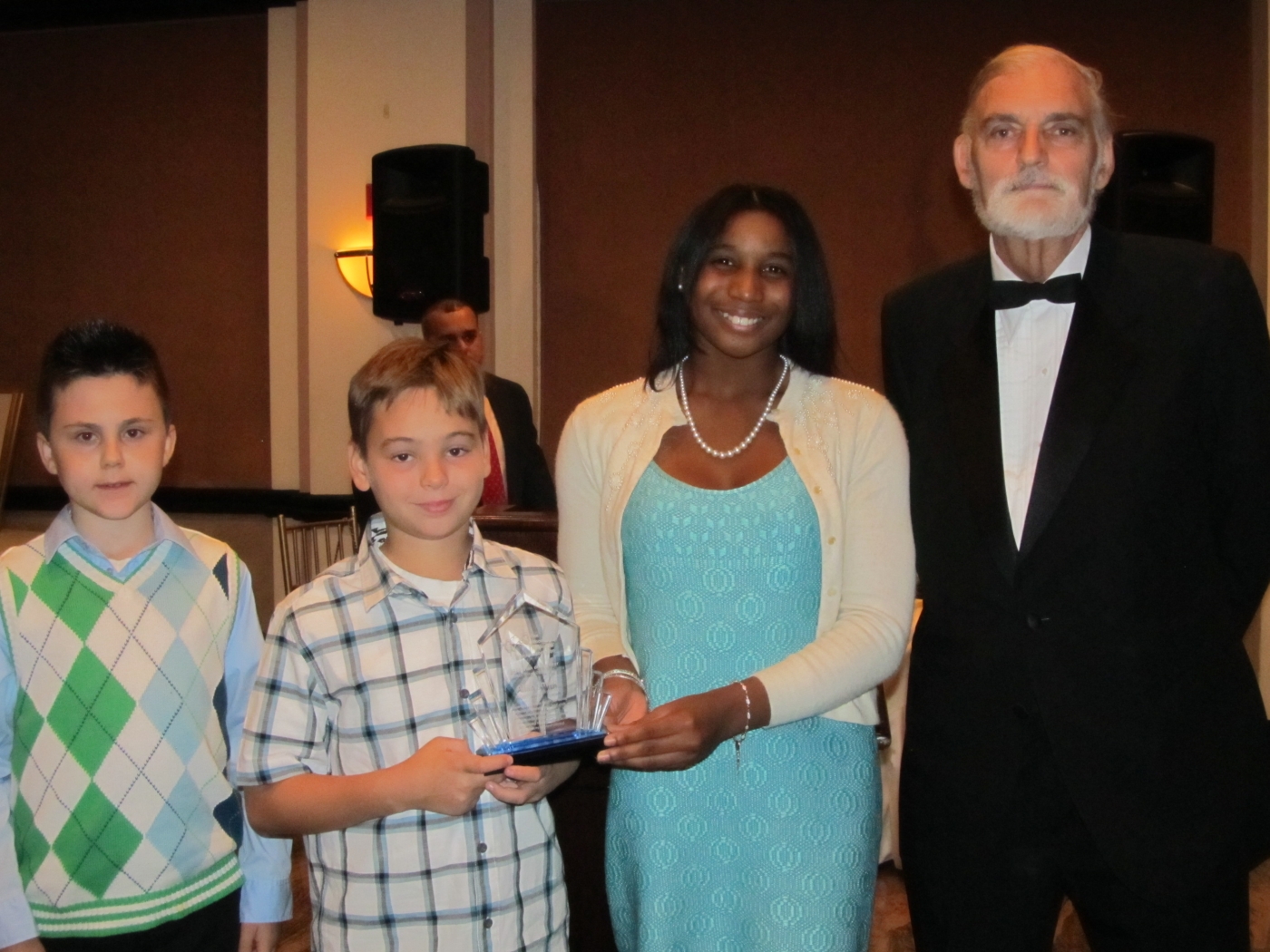 The Man of the Year, Allan Smith, with his family who we were all very happy to meet.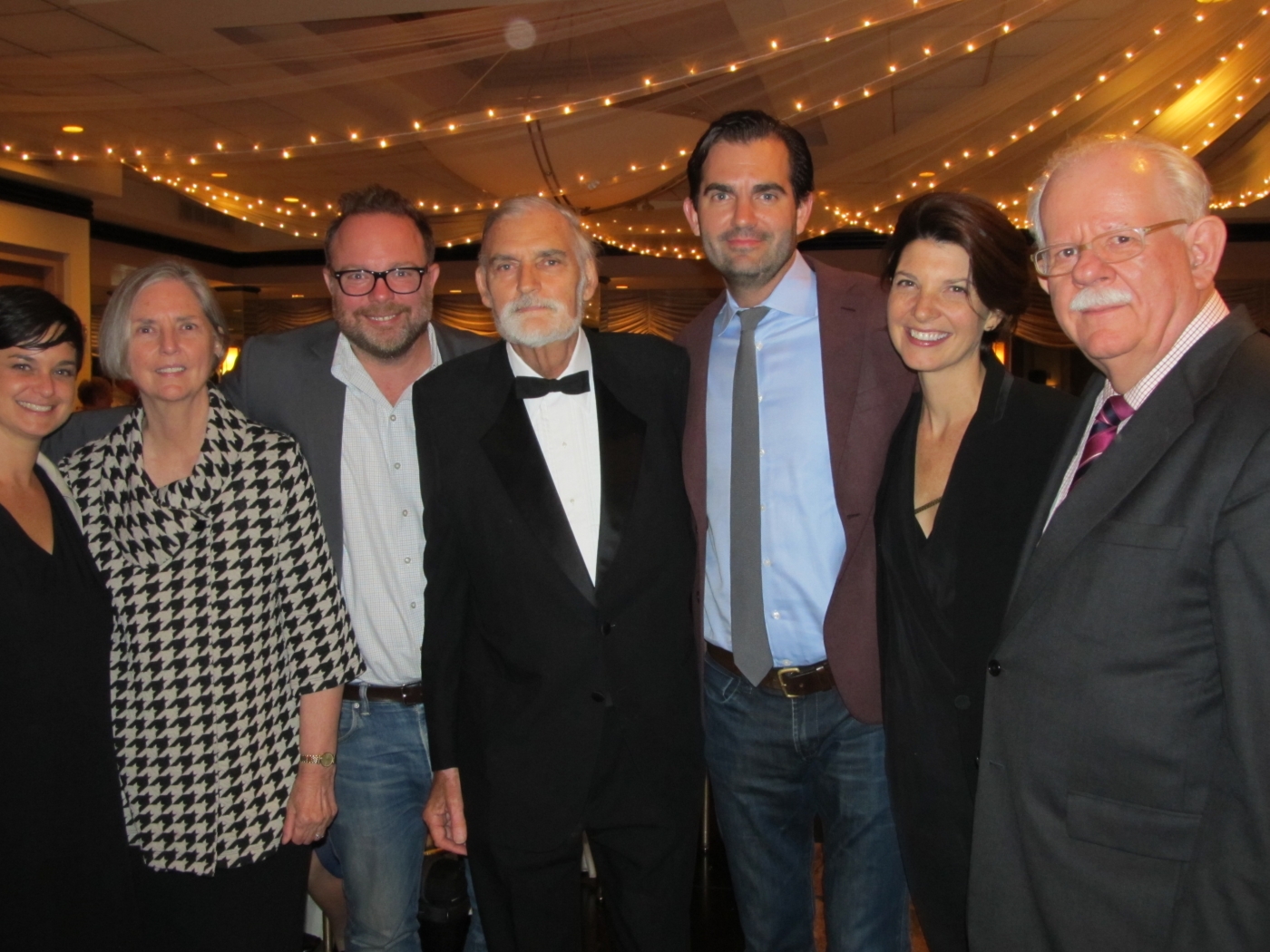 The Board of Directors of the Woodhaven Residents' Block Association joined by a few friends. From left to right -- Miss Woodhaven Nalicia Ramdyal, Alexander Blenkinsopp, WRBA President Martin Colberg, Ed Wendell, WBID's Maria Thomson (a former WRBA Director), WRBA Vice-President Giedra Kregzdys, Arlene Annunziata, Vance Barbour, Janet Forte, and WRBA Treasurer Stephen Forte. The board members of the WRBA are non-paid volunteers working for a better community.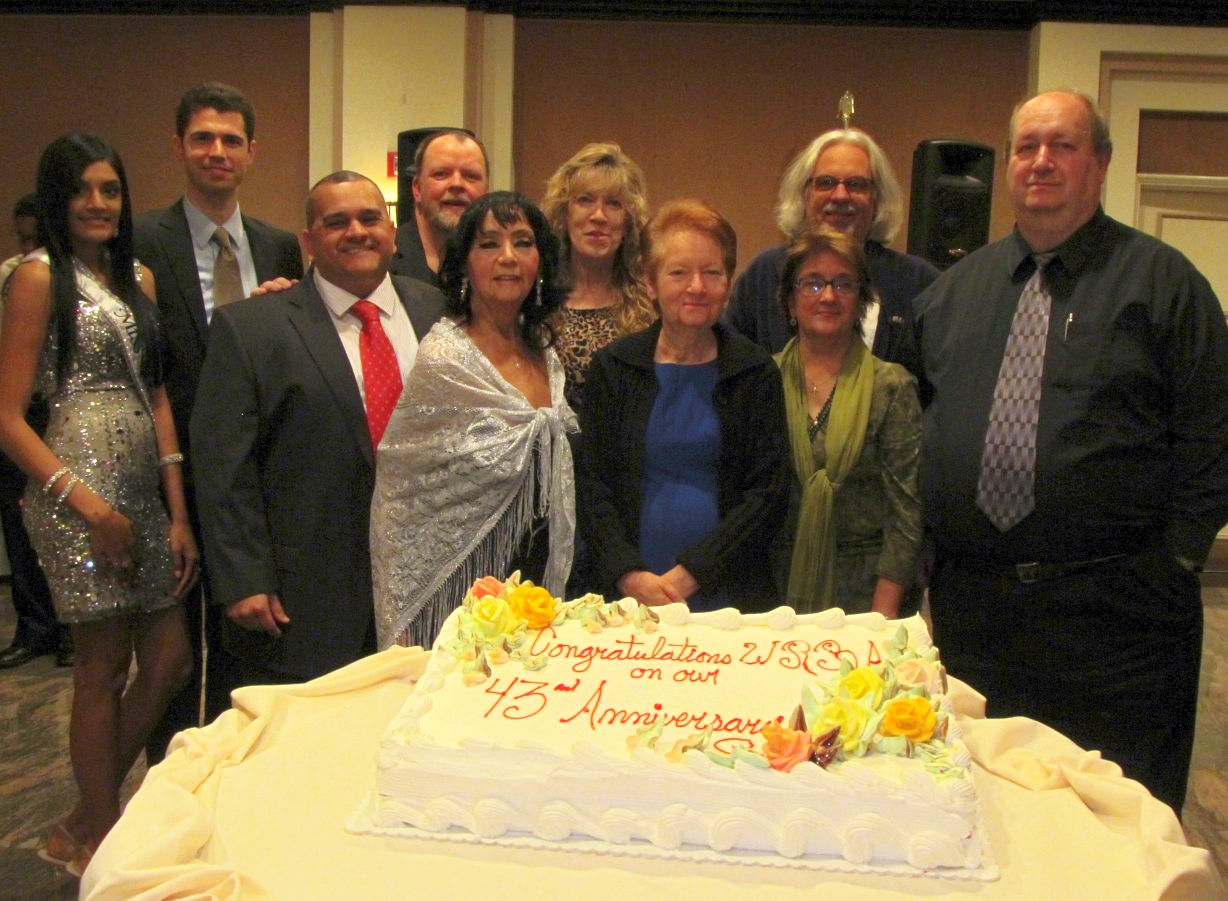 The lovely Josephine Hennin and her daughter Joanne.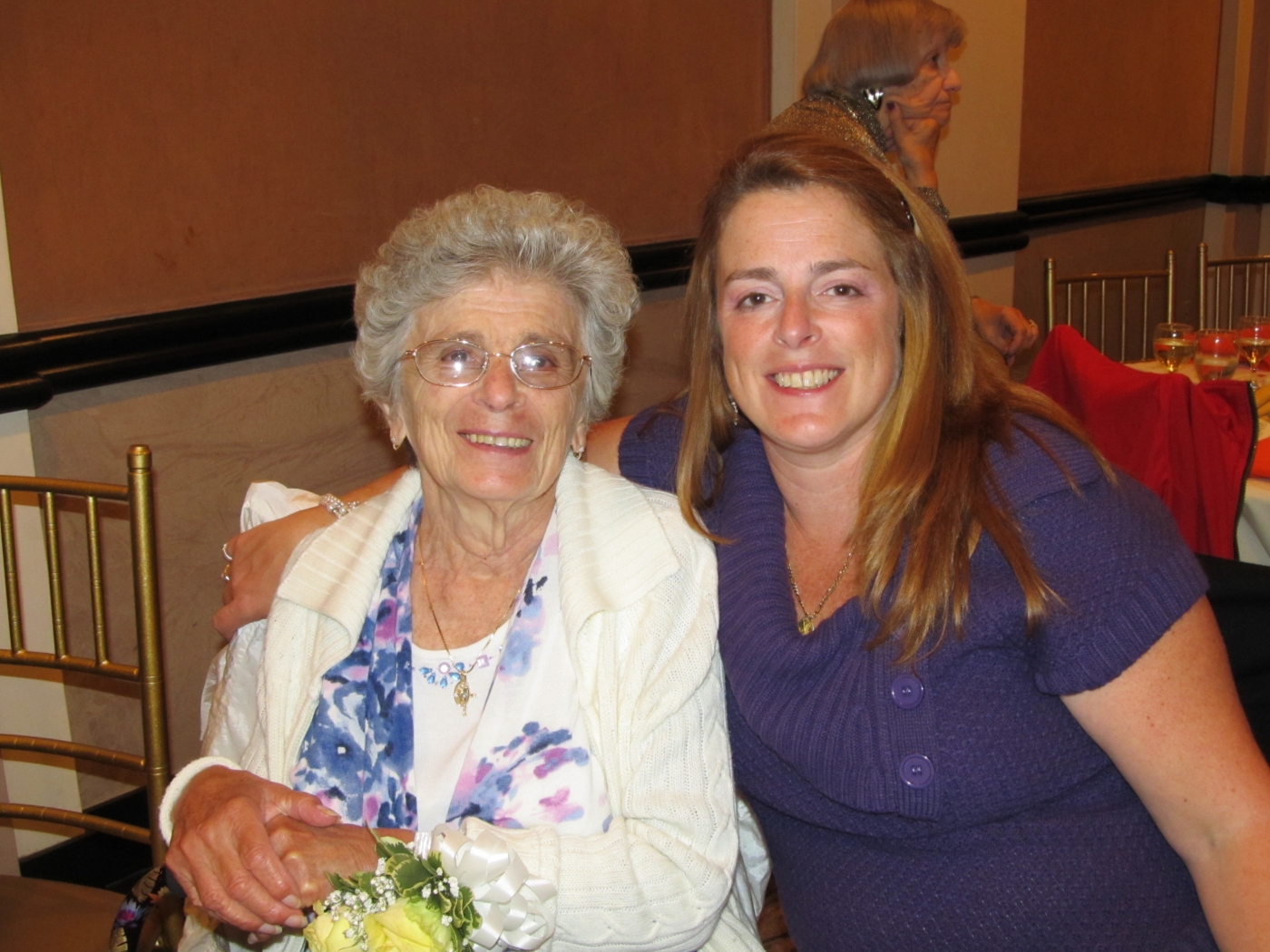 The Woodhaven Cultural & Historical Society was out in full force, here is Doris Ignam and Joanne Cataldo.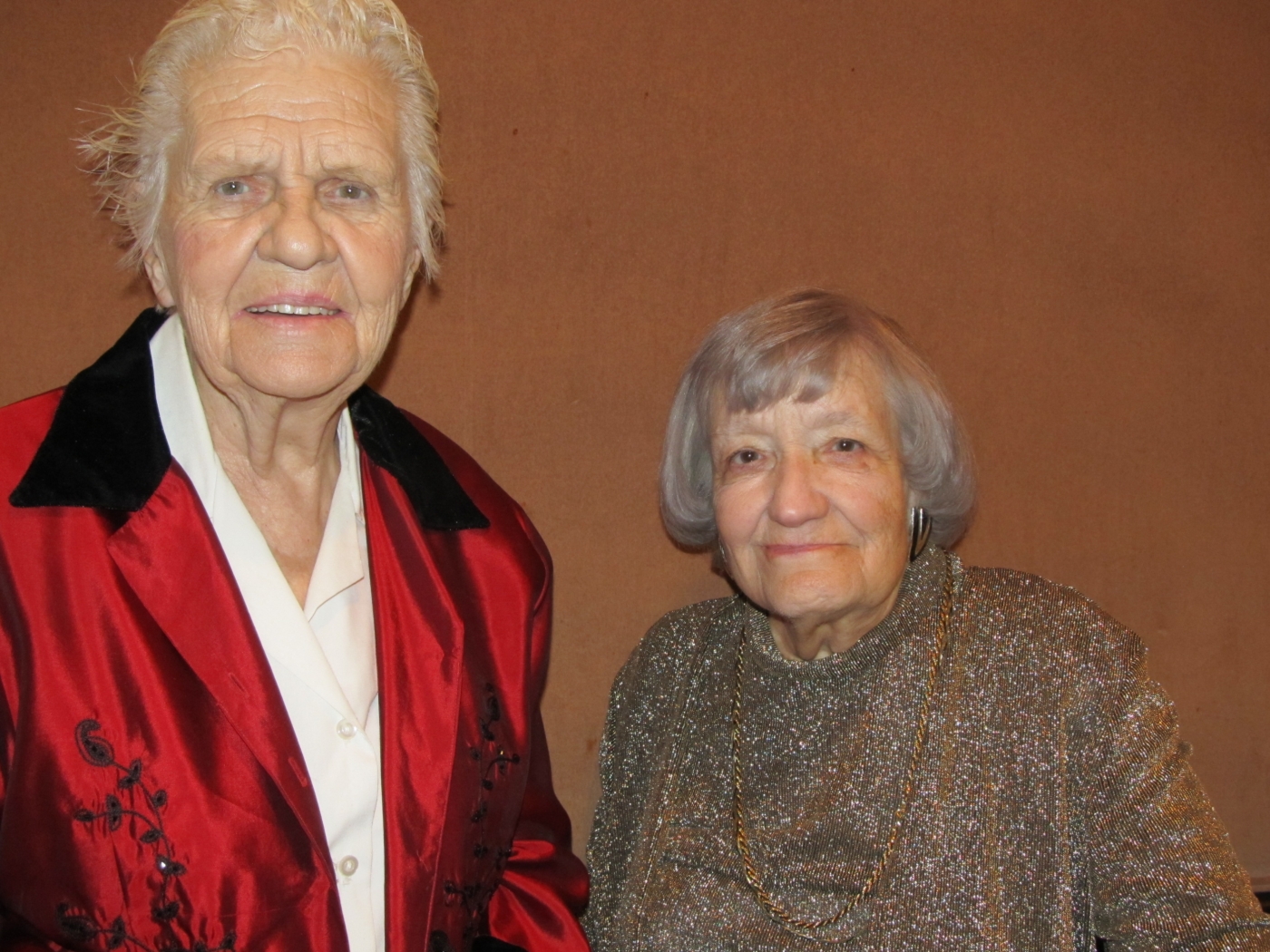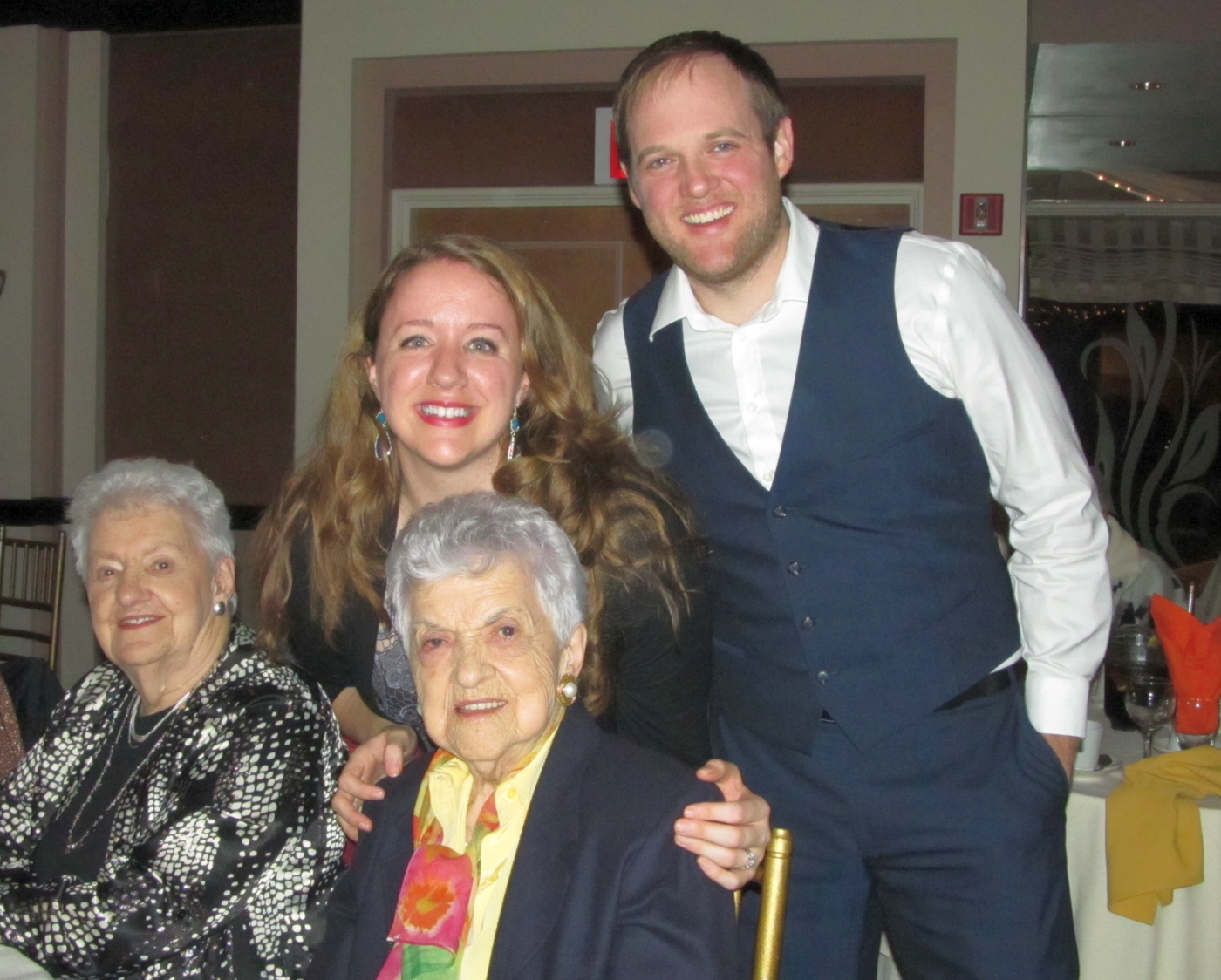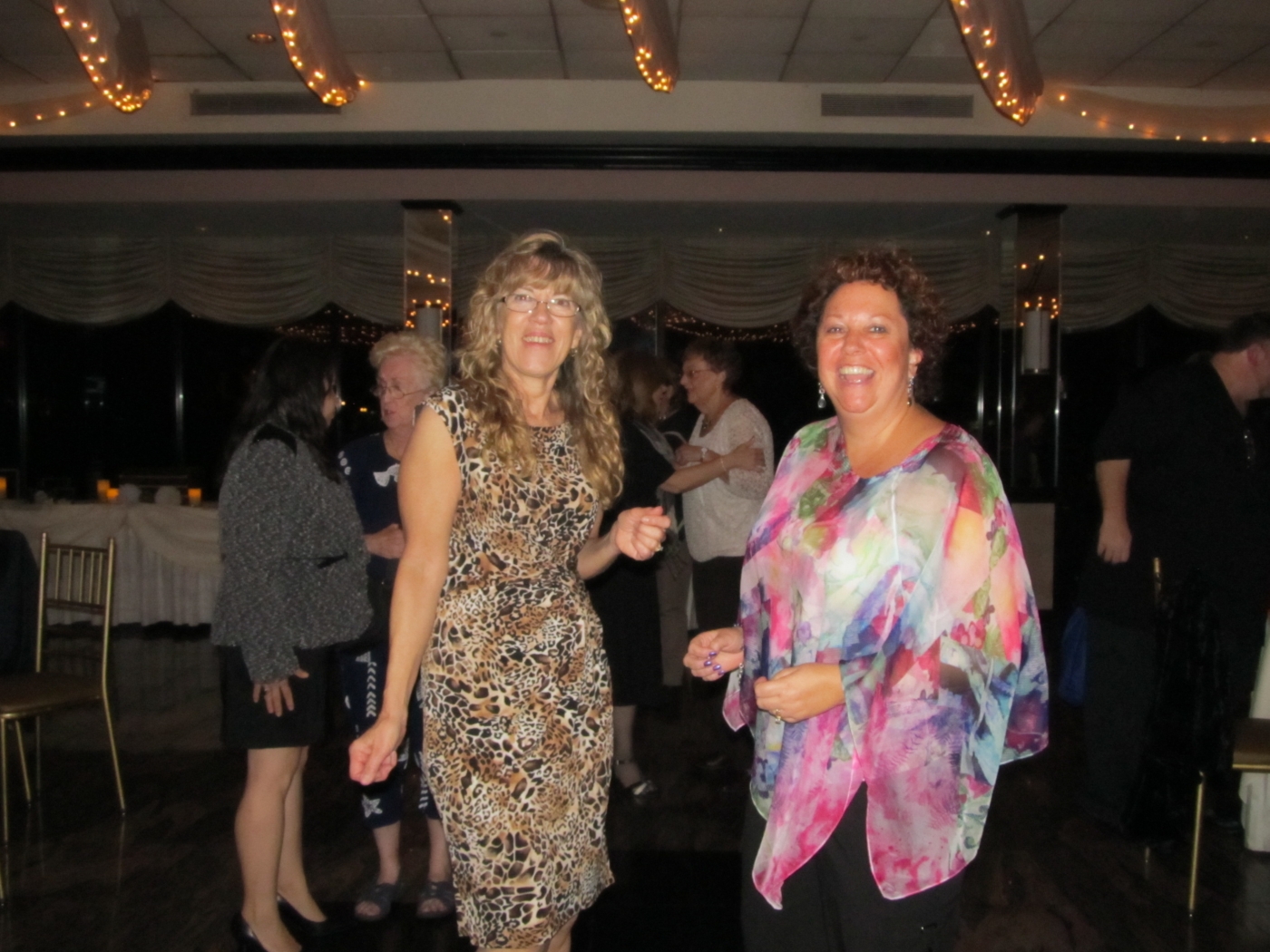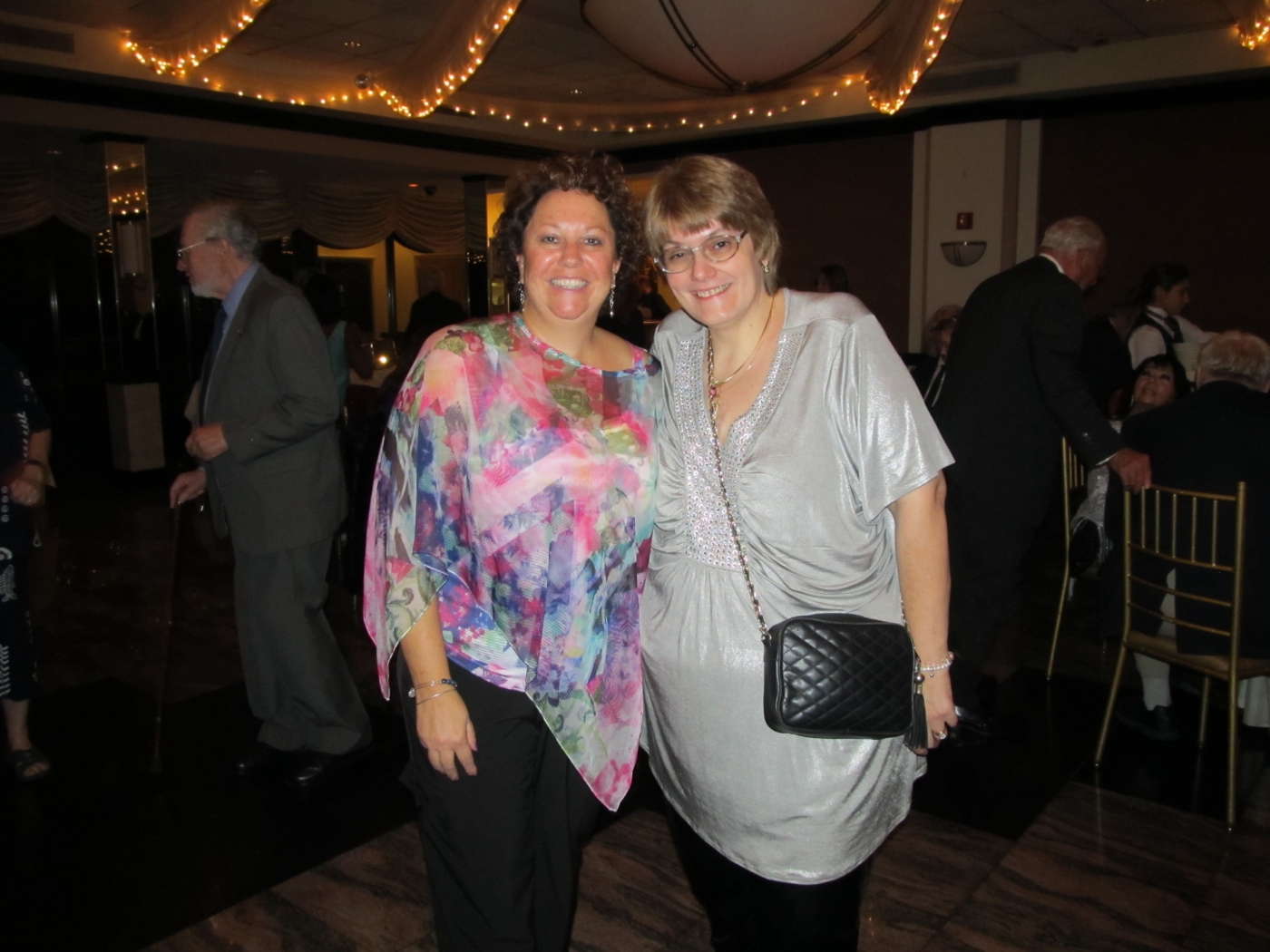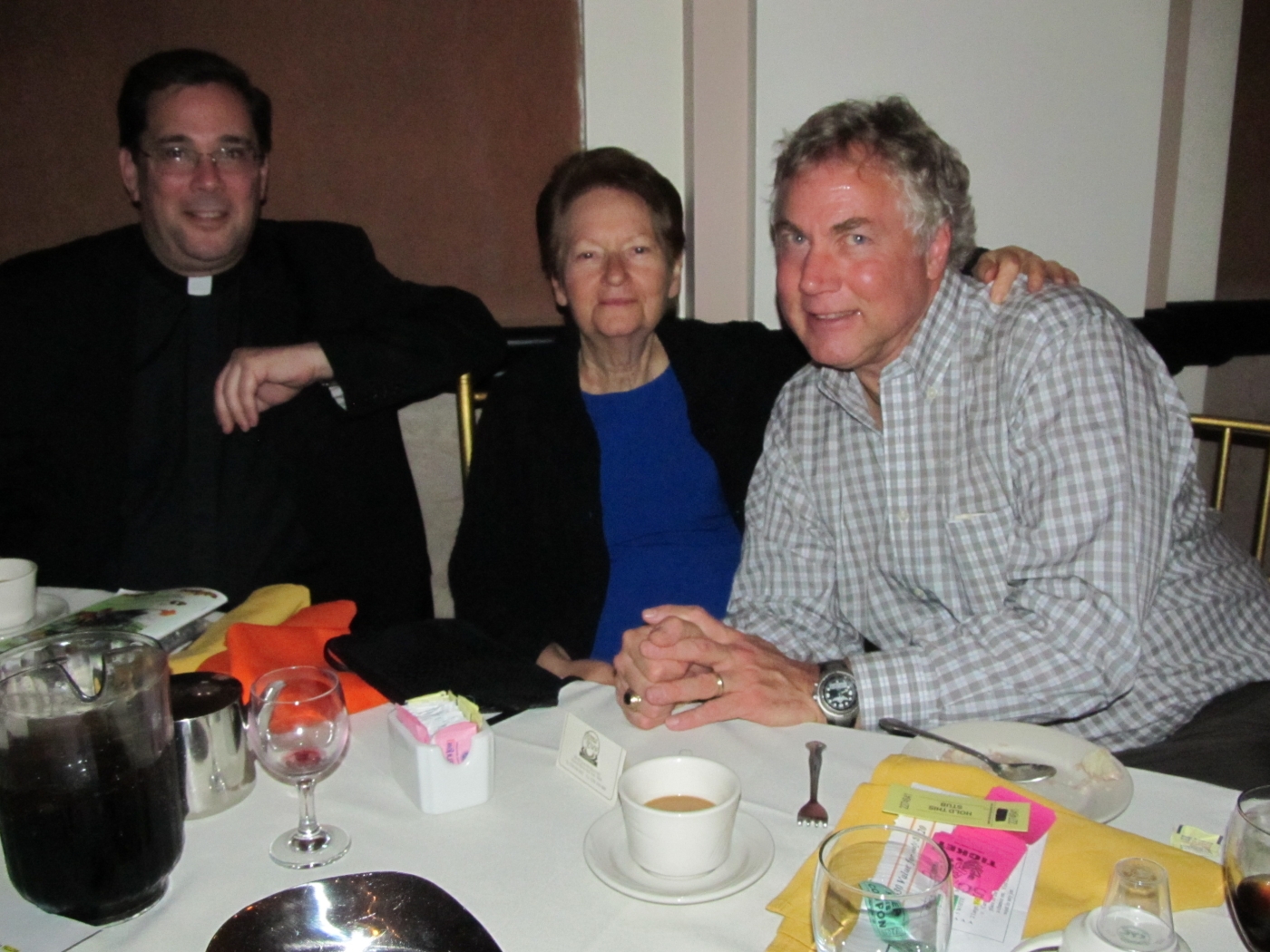 This is a nice story -- Loy and Aisha Gordon, proprietors of Neir's Tavern, won a guitar in the raffle (courtesy of Frank & Camille's West) -- and they turned around and gave it to young Jaron Gallagher who was seated nearby.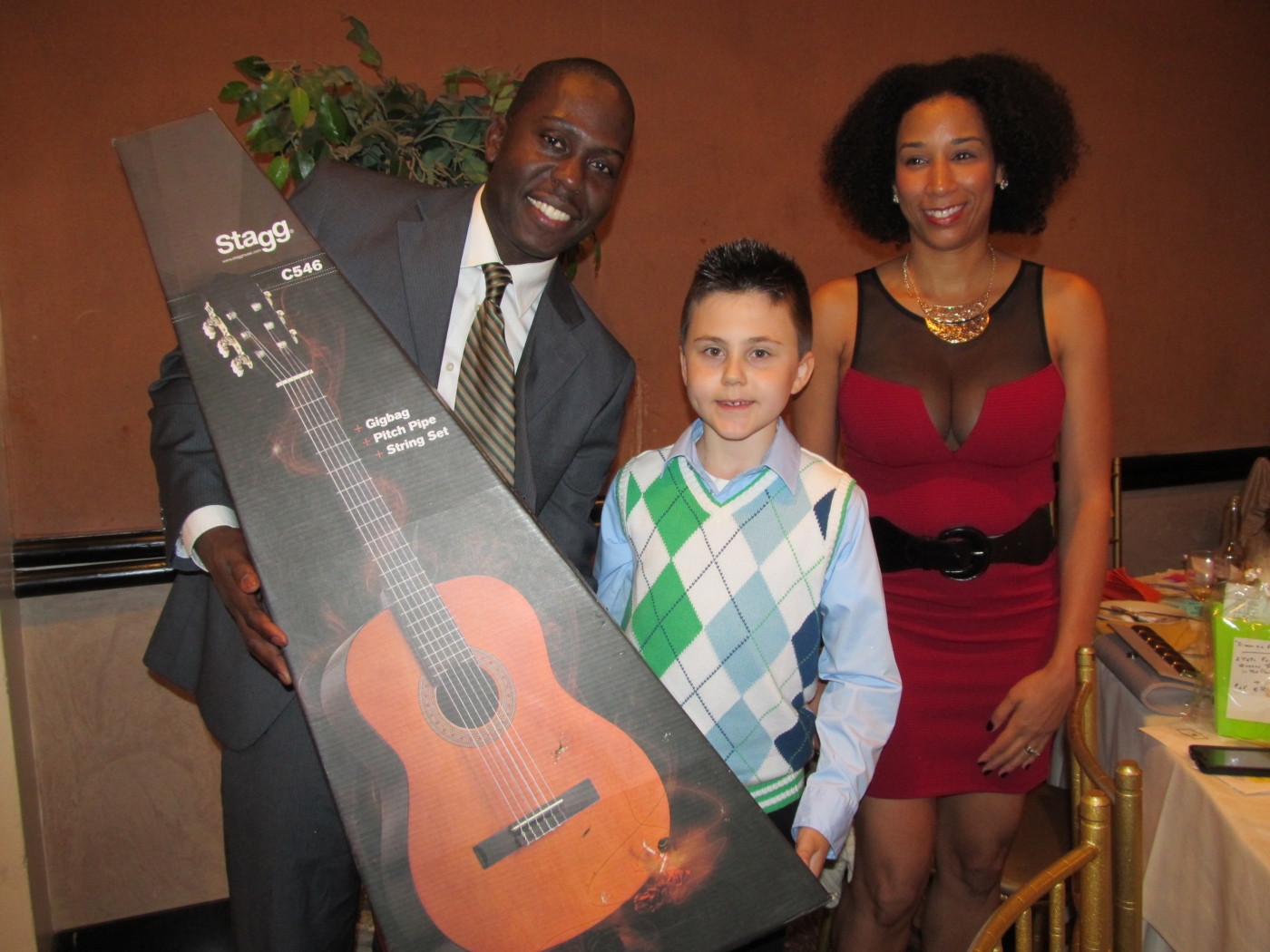 The winner of the Lewis' of Woodhaven painting, WRBA's Alexander Blenkinsopp, here with Robert and Jeff Lewis.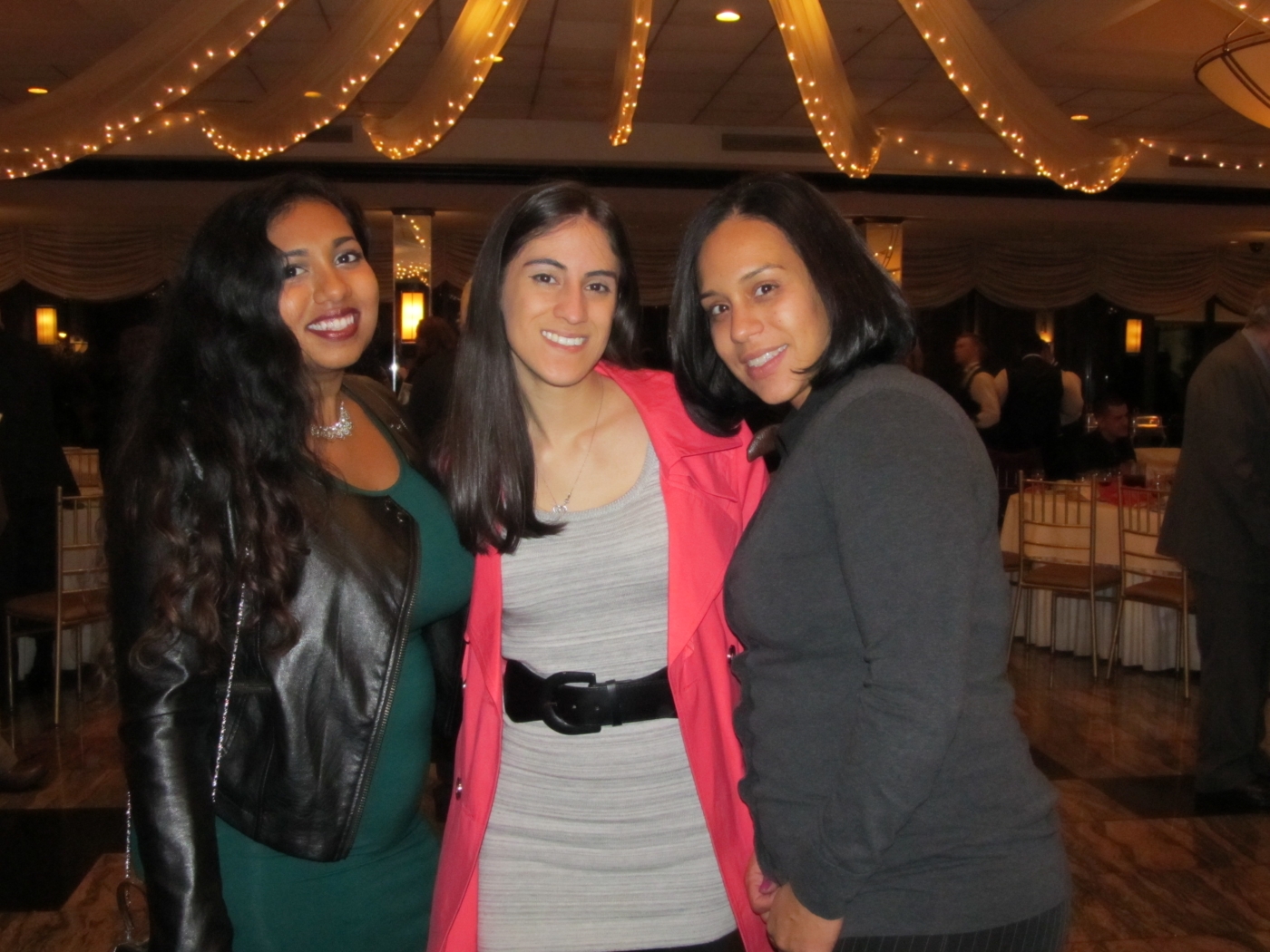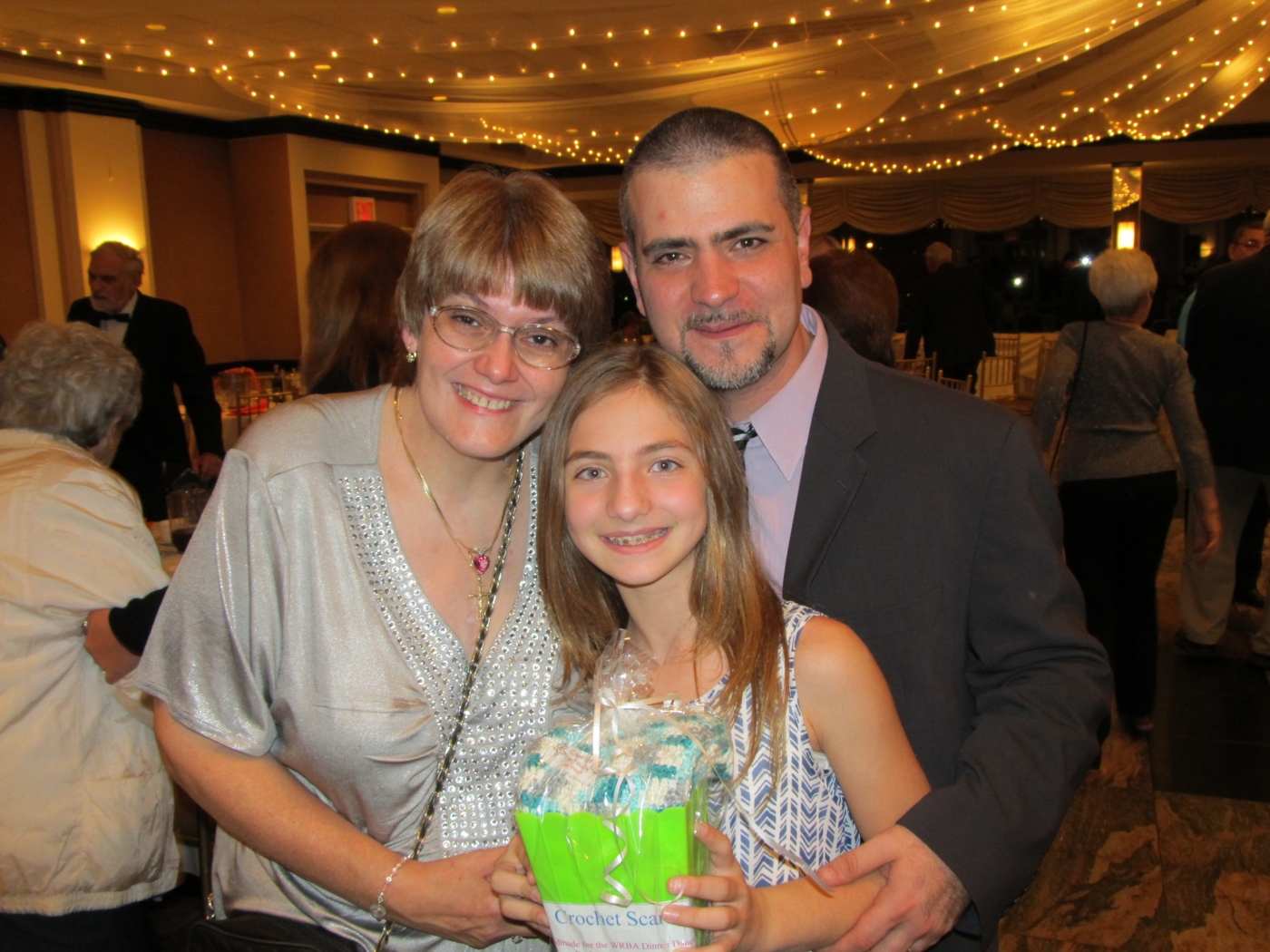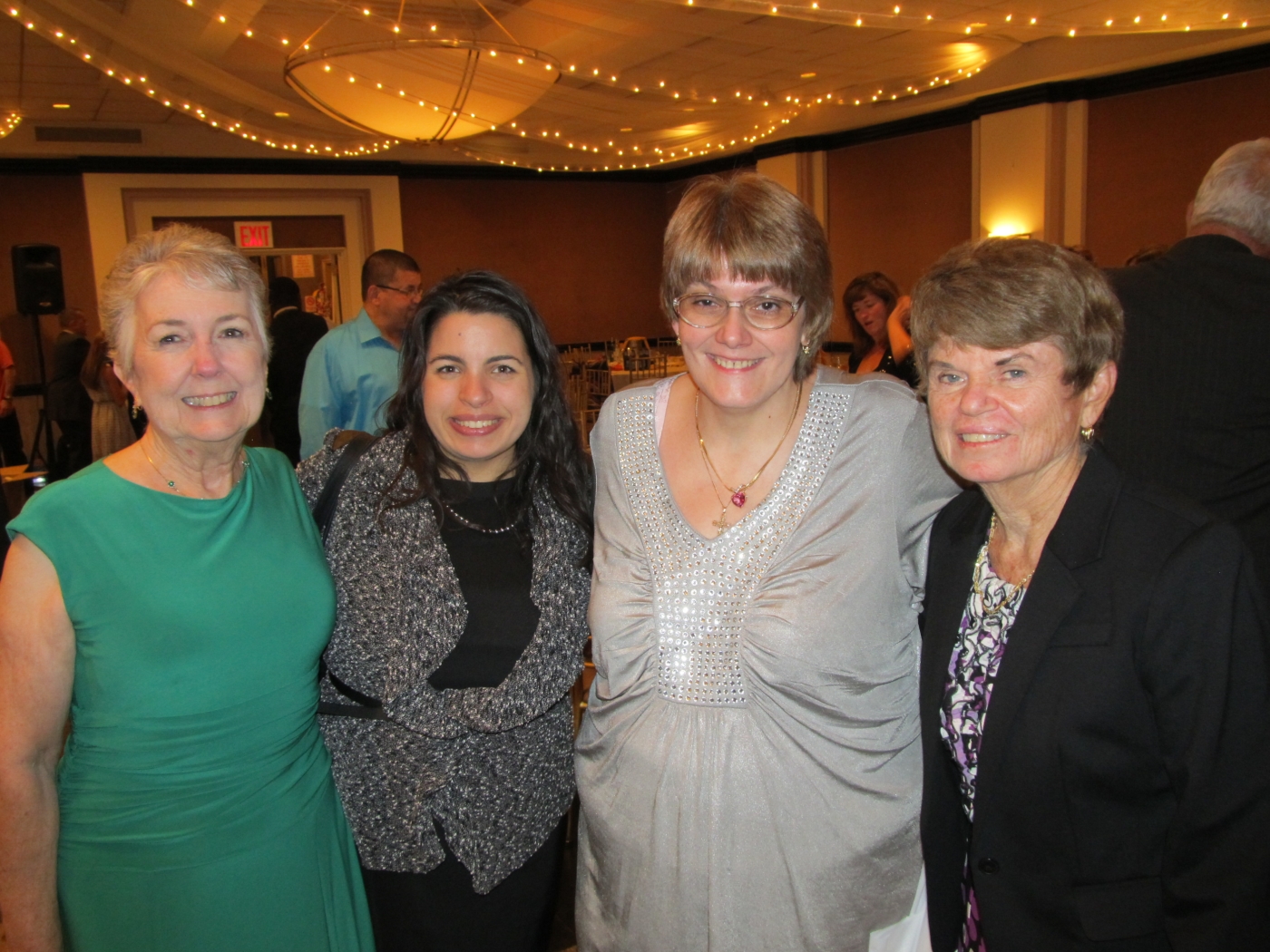 One last shot for the night - WRBA President Martin Colberg and his friends and brothers - ready to call it a night!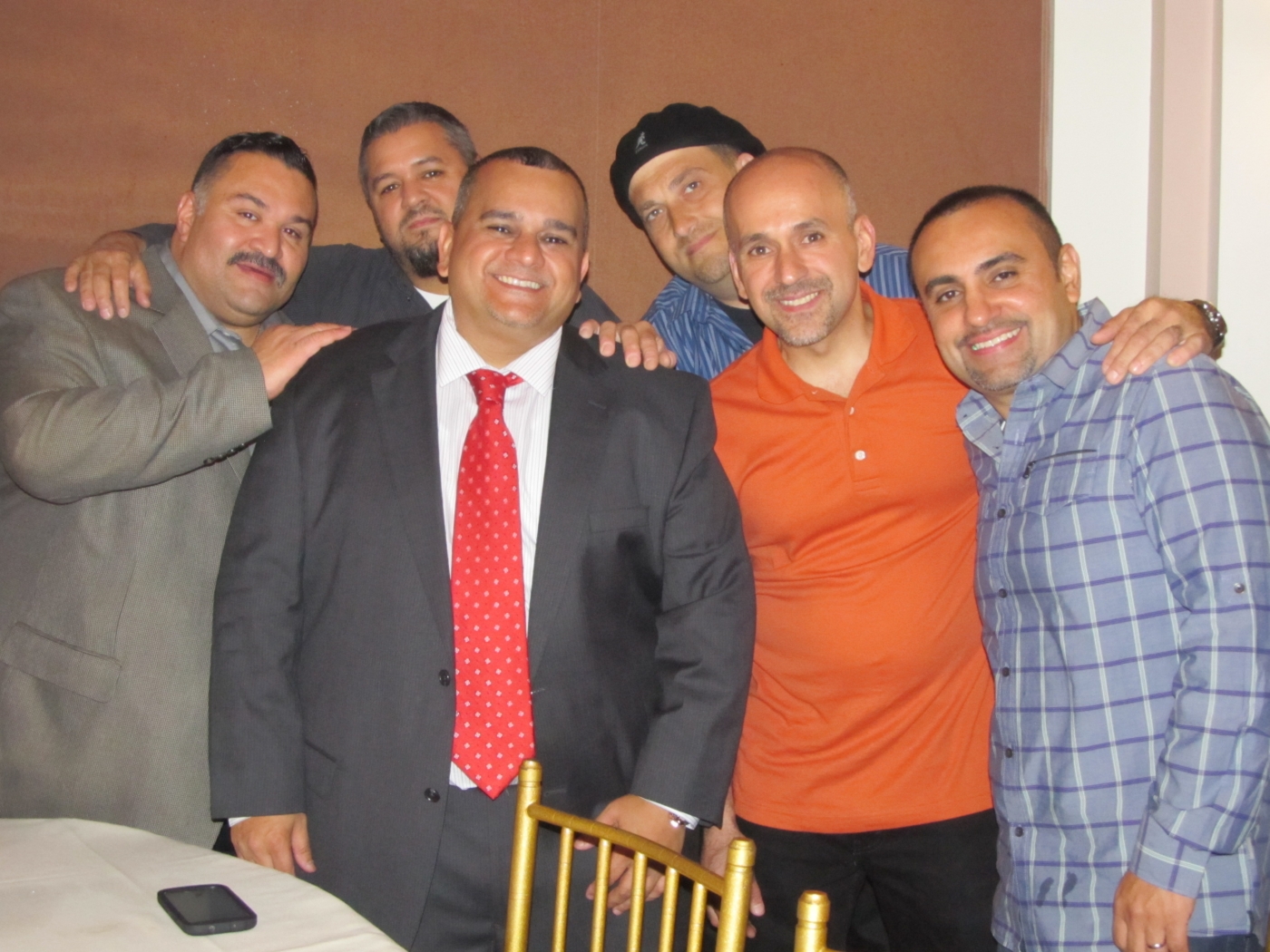 If you have any comments, or would like to suggest other projects, drop us a line at info@projectwoodhaven.com or projectwoodhaven@aol.com.
Return to Project Woodhaven's Home Page
Photos by Joey Wendell