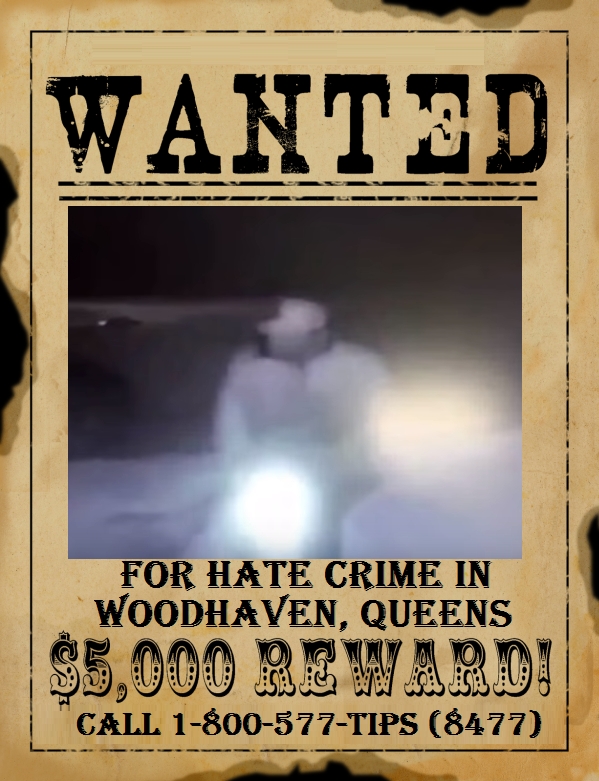 It was very early on Thanksgiving, about 1:20 in the morning. While most of Woodhaven was asleep, the home security camera quietly kept an eye on the street in front of the homes on 80th Street near 89th Avenue. A man skulks outside the gate of one home. He's wearing a baseball cap and a jacket and it appears, as he walks off camera, that he's pulling a travel bag on wheels.
The street seems quiet again, but a few seconds later the man returns, quietly pushing open the gate and carefully walking into the front garden. He bends over and you can see him fiddling with something and the next thing you know, there's a bright glowing light on the ground. He stands up and waits a moment, and when he's sure that his job is done, he quickly makes his way out of the yard. He's not running, but he's certainly not hanging around to see what happens next.
And what happens next shouldn't happen to anyone in our community. The glowing light turns into a large conflagration. At the center of the fire are over three dozen Jhandi flags, which are colorful symbols of the Hindu faith.
Thankfully, some neighbors saw the flames and called the FDNY who came and snuffed out the fire before it could spread to the house. There were no injuries, but that doesn't mean that this heinous act didn't leave any wounds. On Friday, December 4th, Sadhana: Coalition of Progressive Hindus along with a coalition of many other organizations got together to hold a rally aptly called "We Are One." The idea was to show that this act will not define us or our community - and so, on a chilly December evening on the corner of 80th Street and 89th Avenue, people joined together to denoun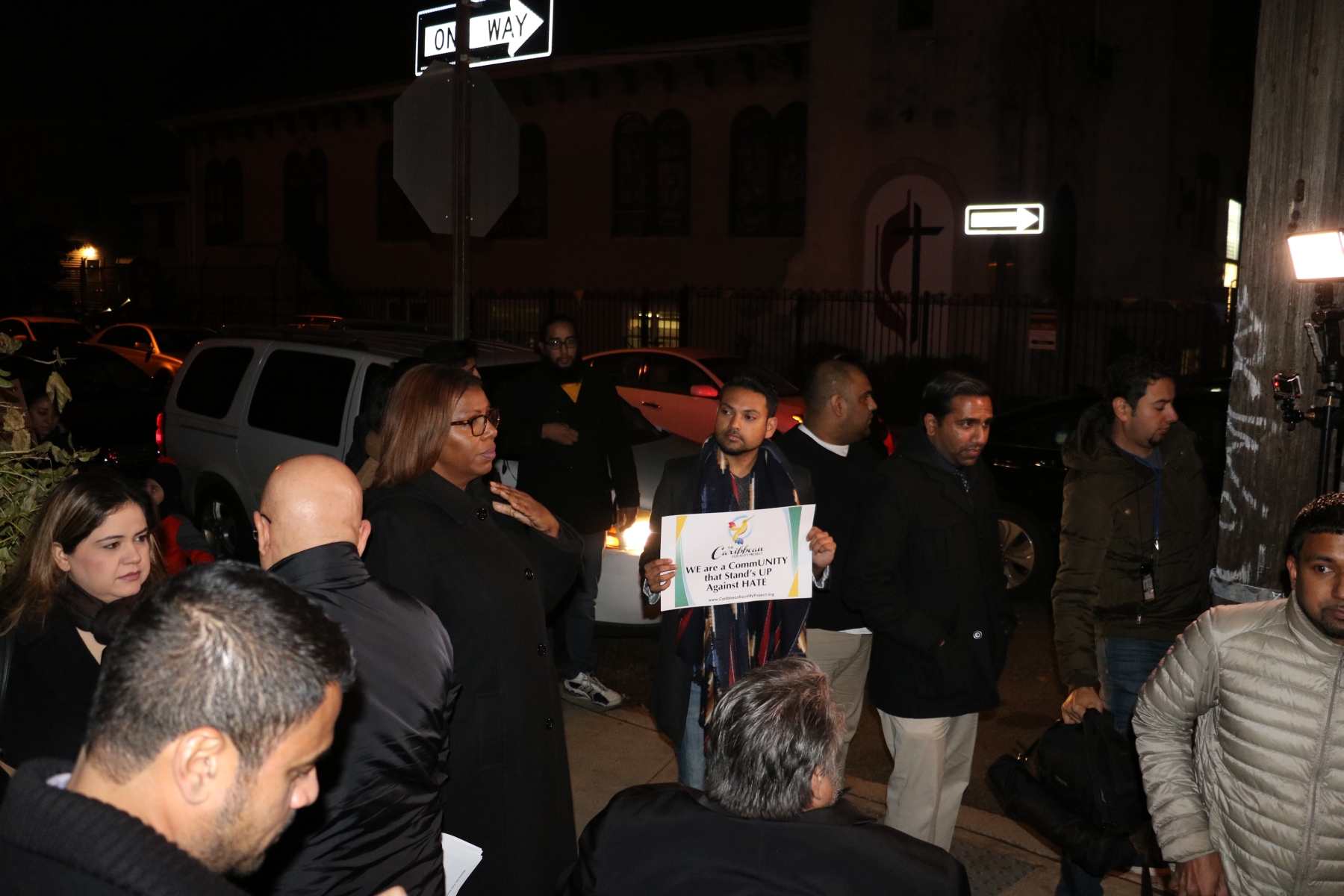 Aminta Kilawan, one of the founders of Sadhana, led the rally which featured people from many different faiths and races and nationalities.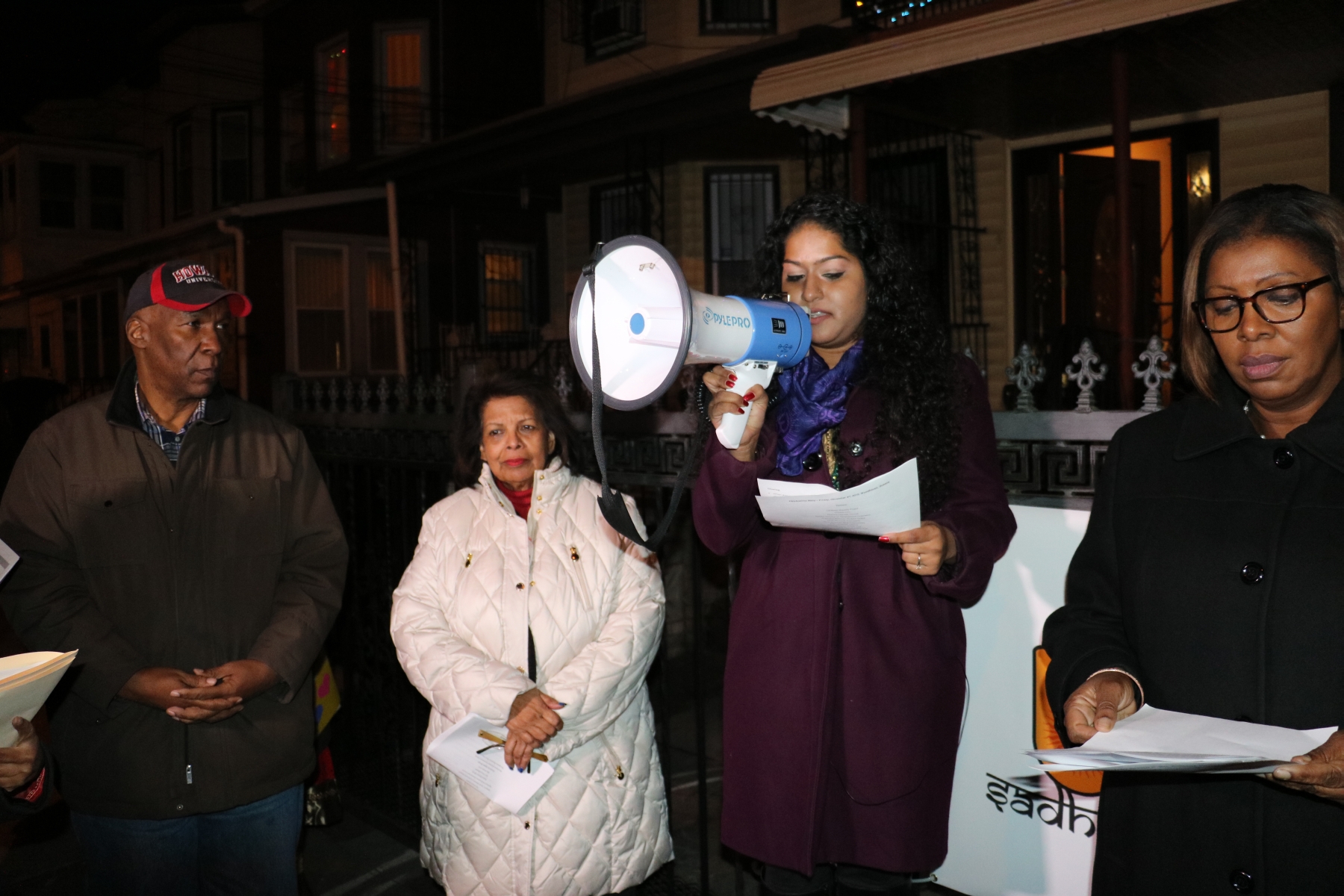 Here are highlights of the rally - speaker after speaker delivered strong messages of unity. And over the course of the rally, that reward money kept going up!
There were prayers and good vibes throughout the rally. If you would like to view the entire rally, unedited (58 Minutes) - click here. We hope it will not take another crime such as this for all of these good people to get together - there are plenty of projects we could all be working on to better our community.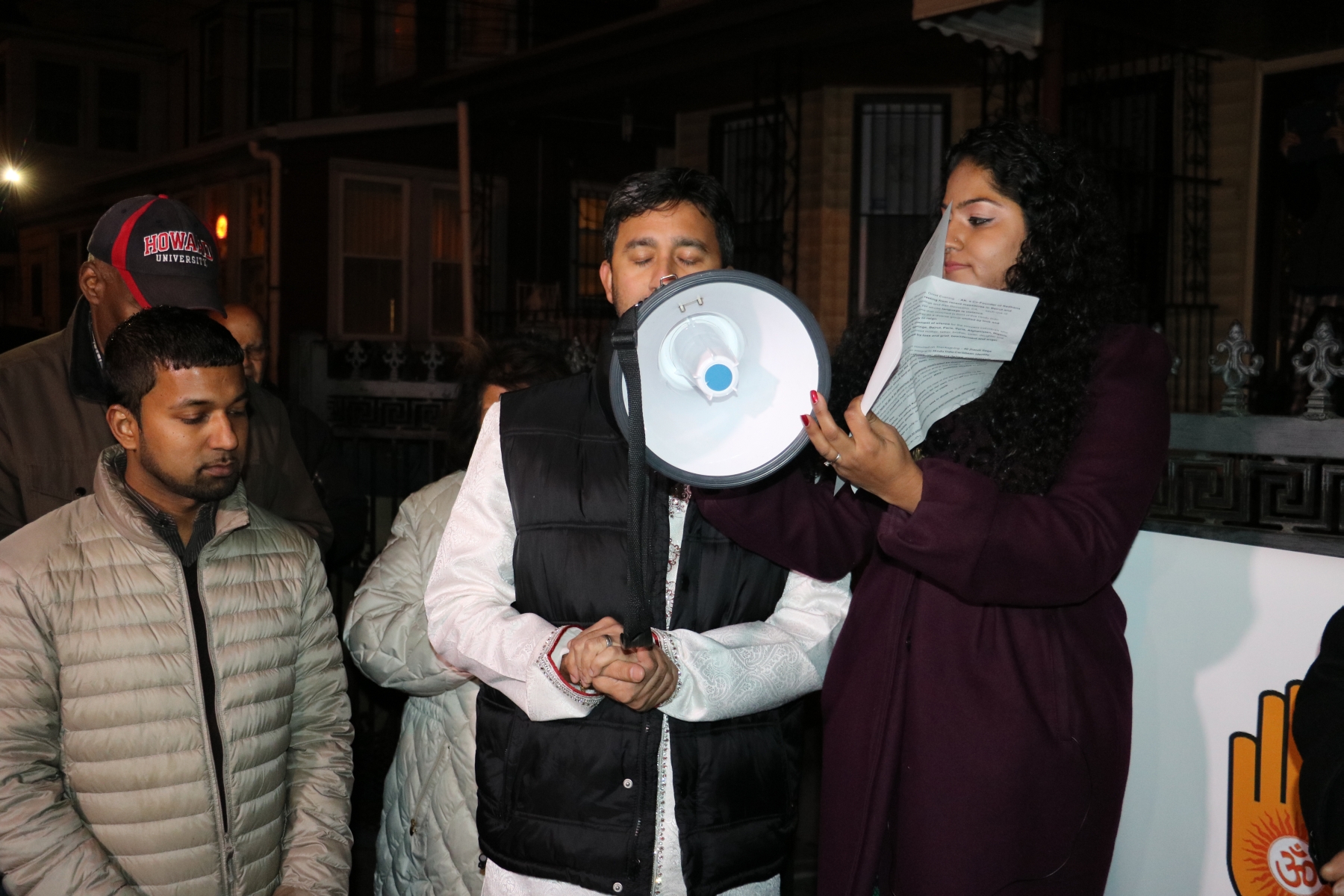 The big news coming out of the rally was the pledges - one after another - totaling $5,000 - for information leading to the arrest, prosecution and conviction of this sick individual. Our Assemblyman Mike Miller got the ball rolling with an initial pledge of $500 which was matched by Eric Ulrich, Lakshmee Singh, Rozanna Beaumont, Public Advocate Tish James (below), Vishnu R Mahadeo of the Richmond Hill Economic Development Corporation ($1,000), Congresswoman Nydia Velazquez, Shri Trimurti Bhavan, and the Woodhaven Residents' Block Association.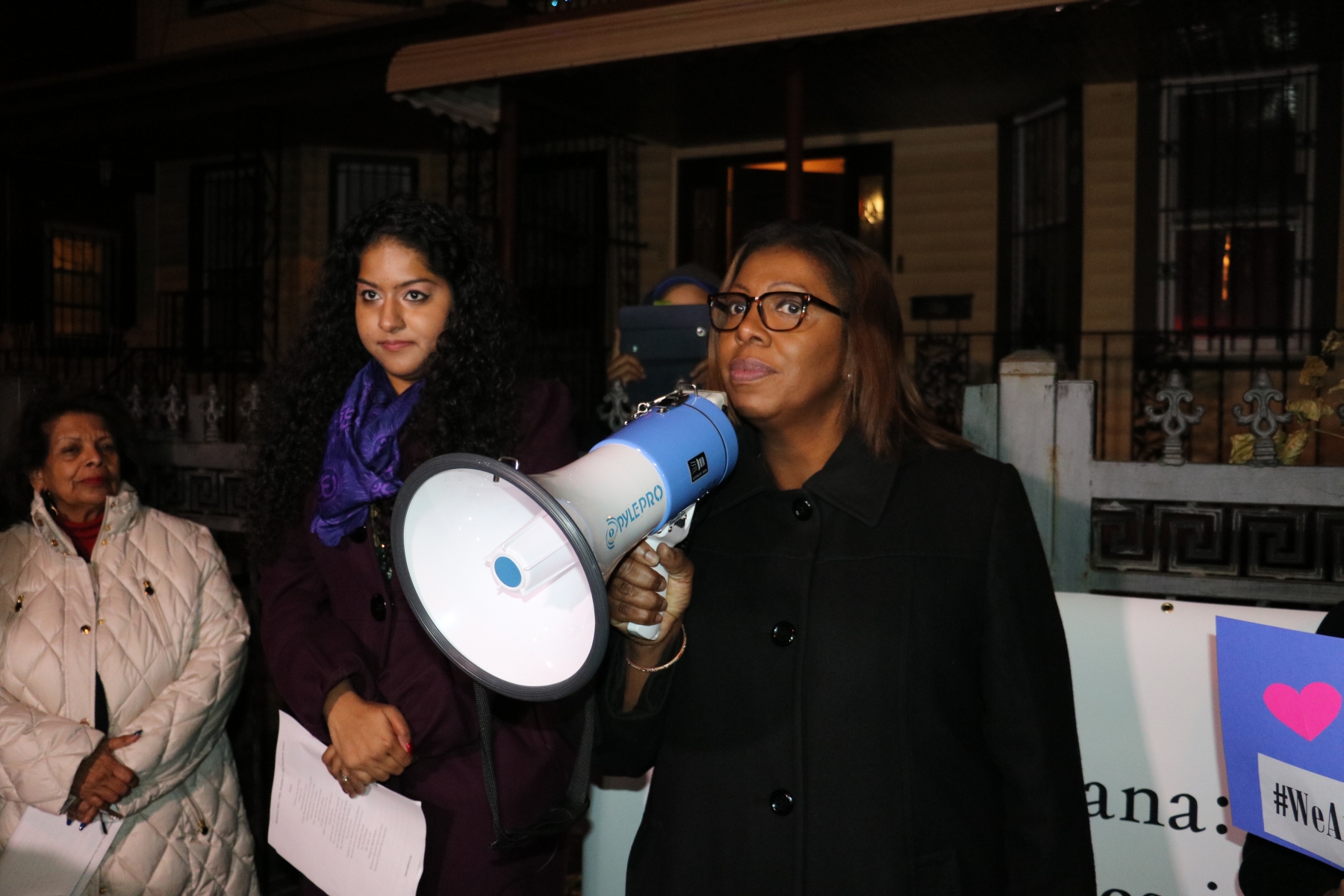 It was a simple, yet effective message - We Are One.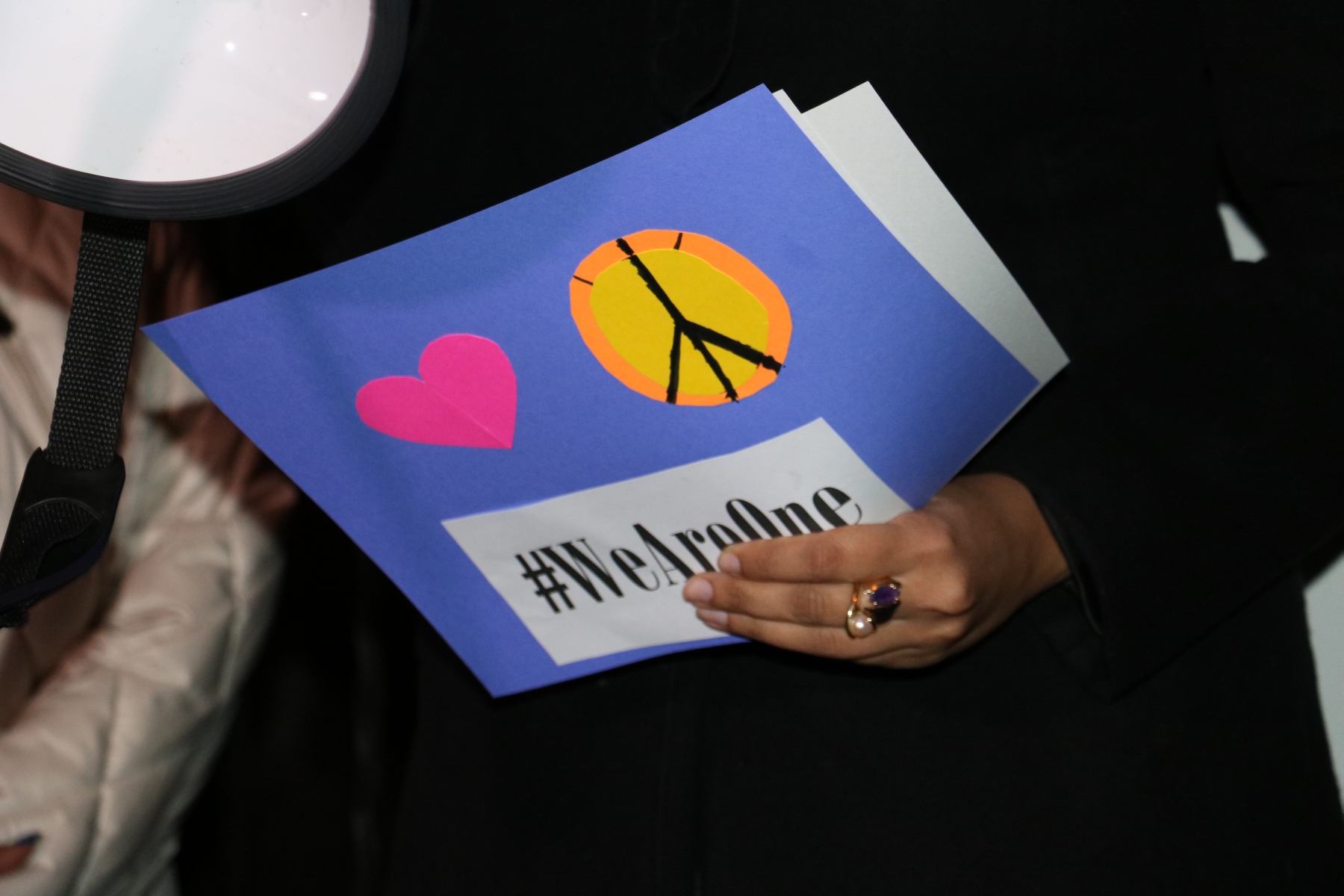 PO Jose Severino of the 102nd precinct came to reassure everyone that they are following every lead in an effort to apprehend this individual.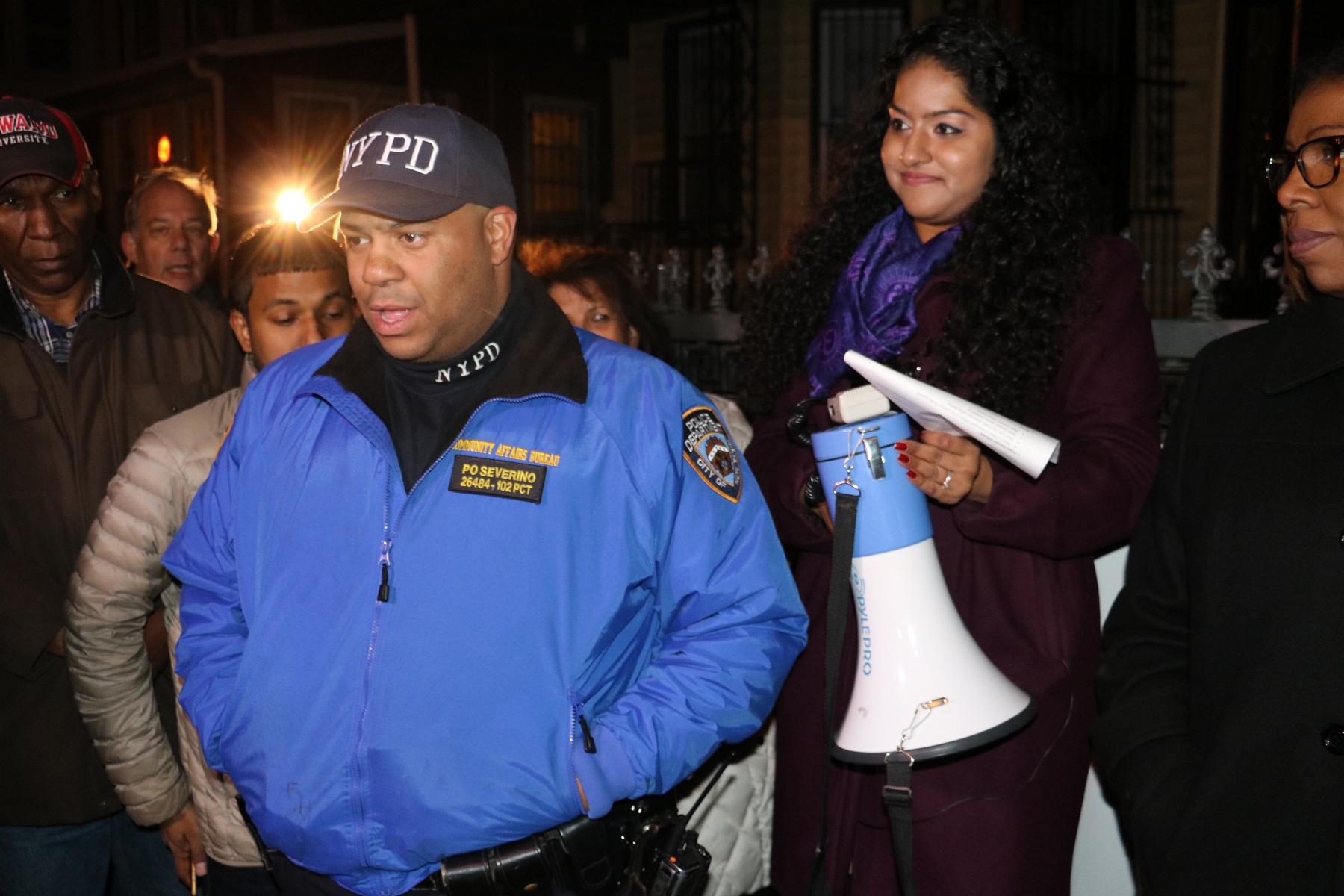 Assemblyman Mike Miller.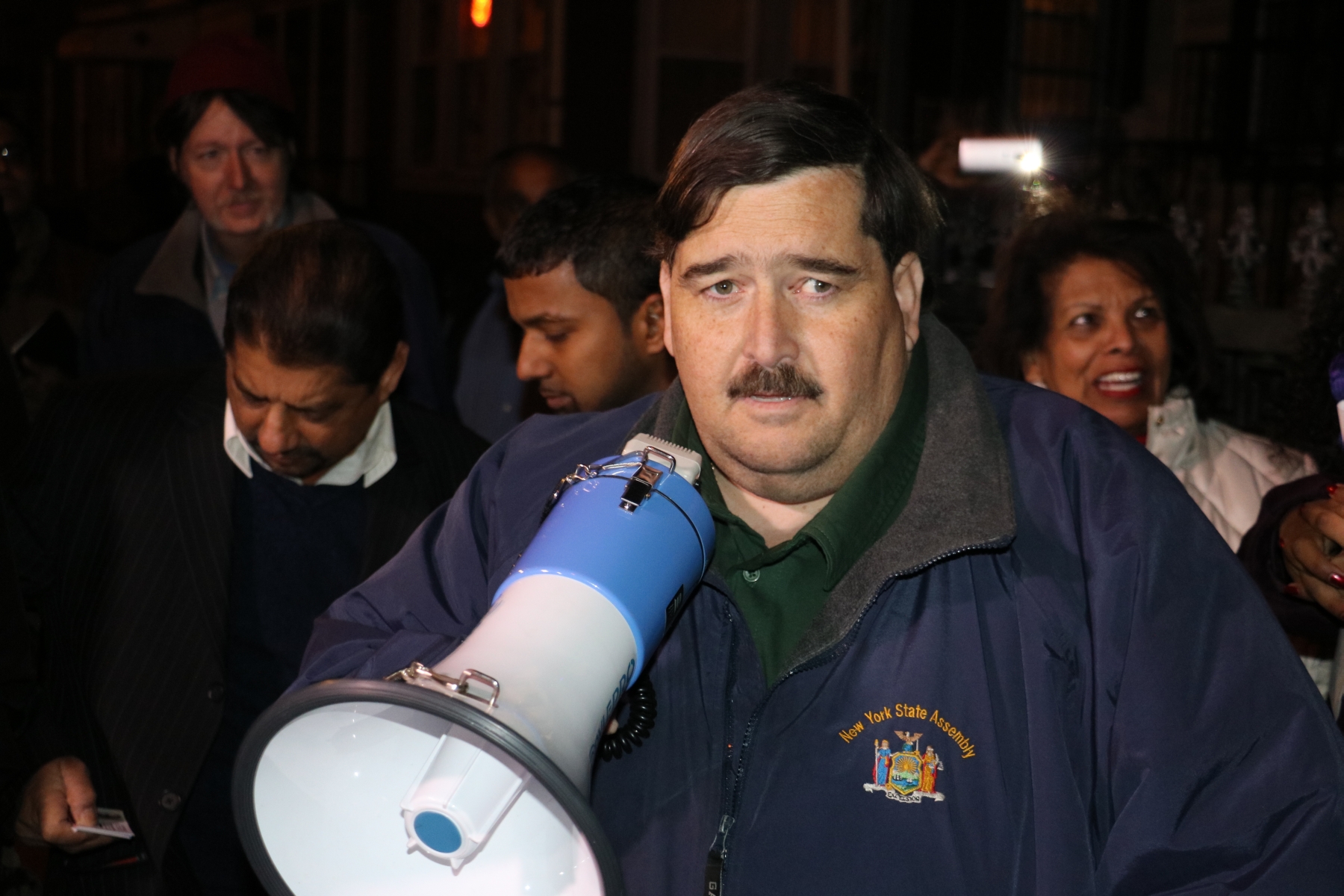 Congresswoma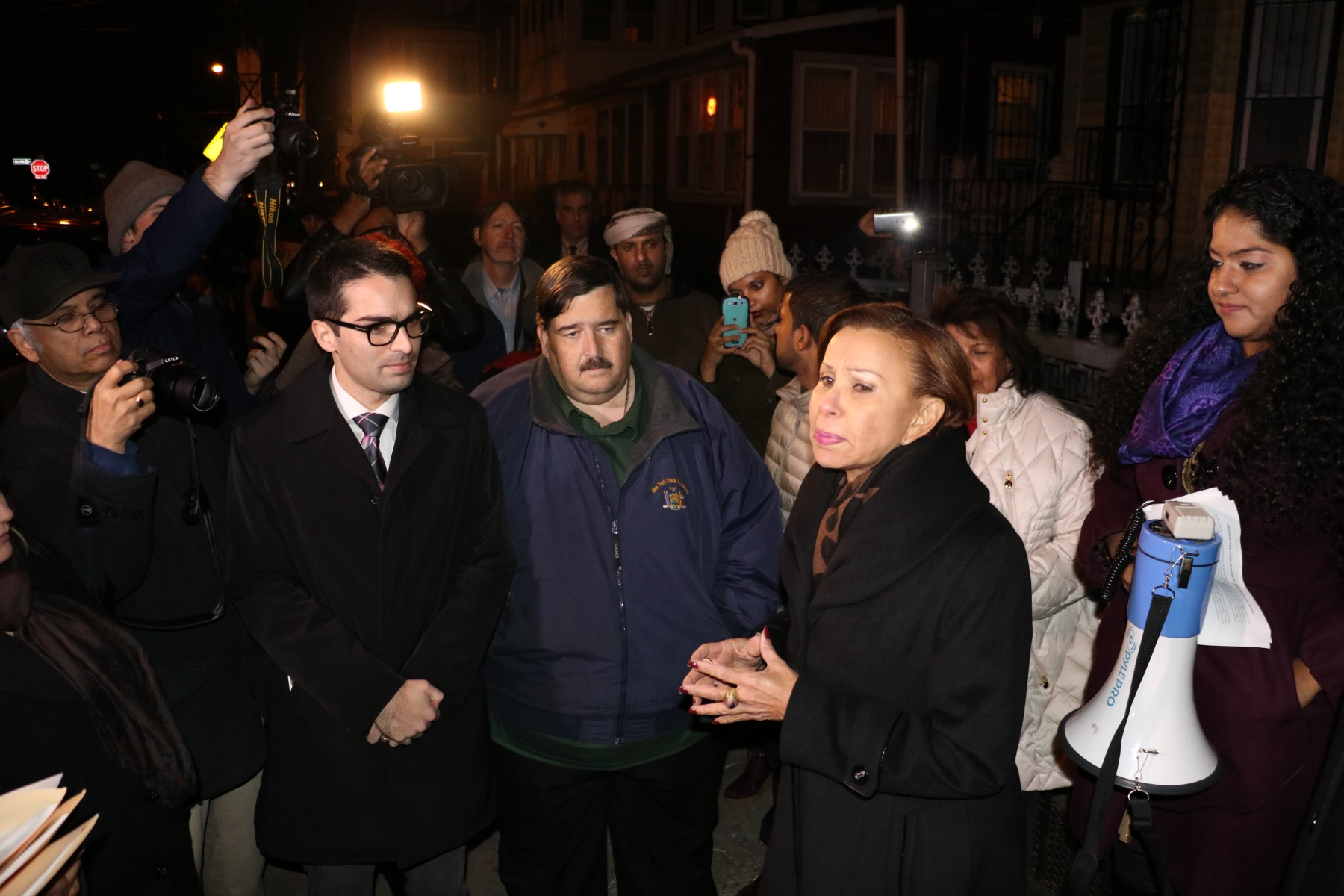 Councilman Eric Ulrich.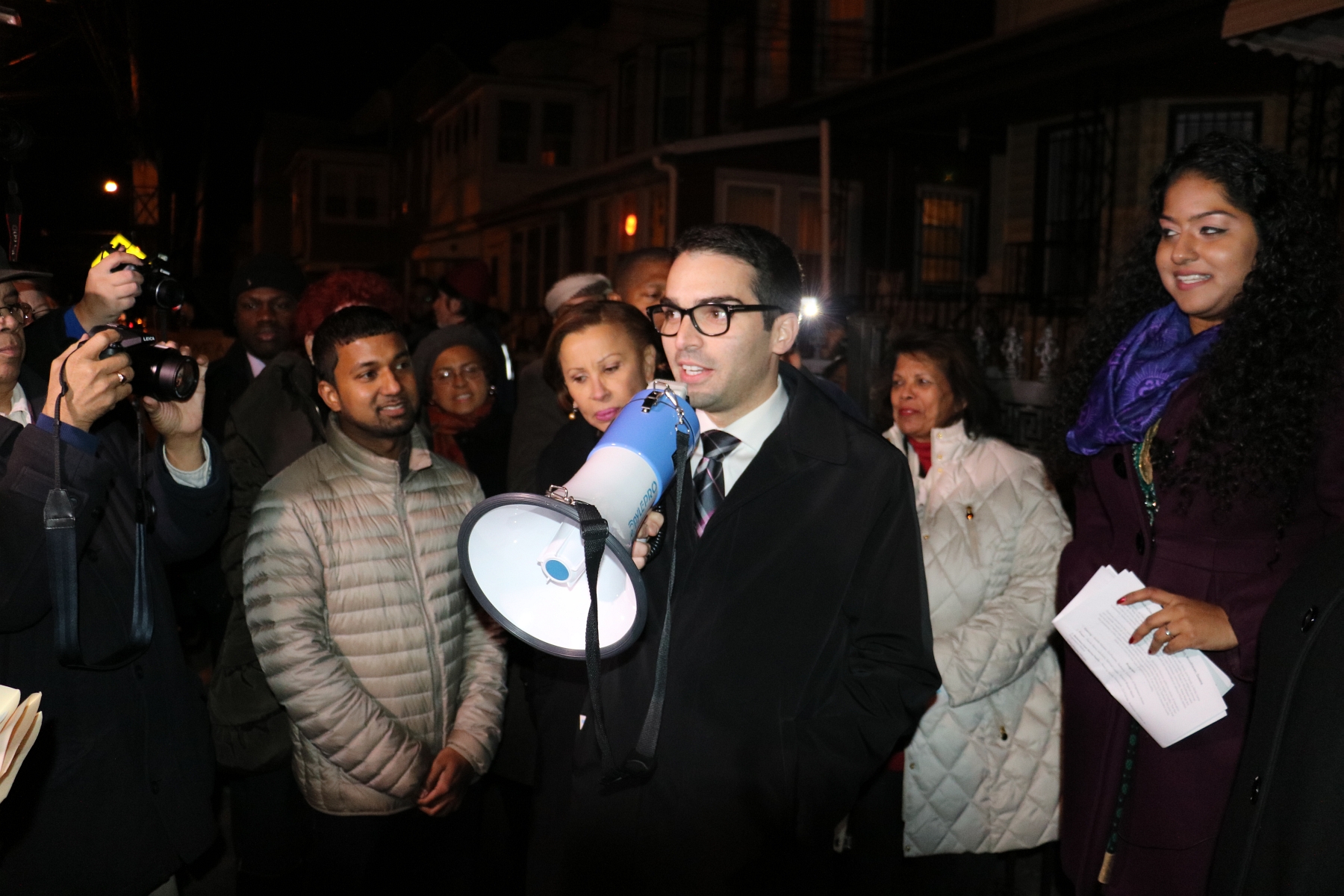 State Senator James Sanders.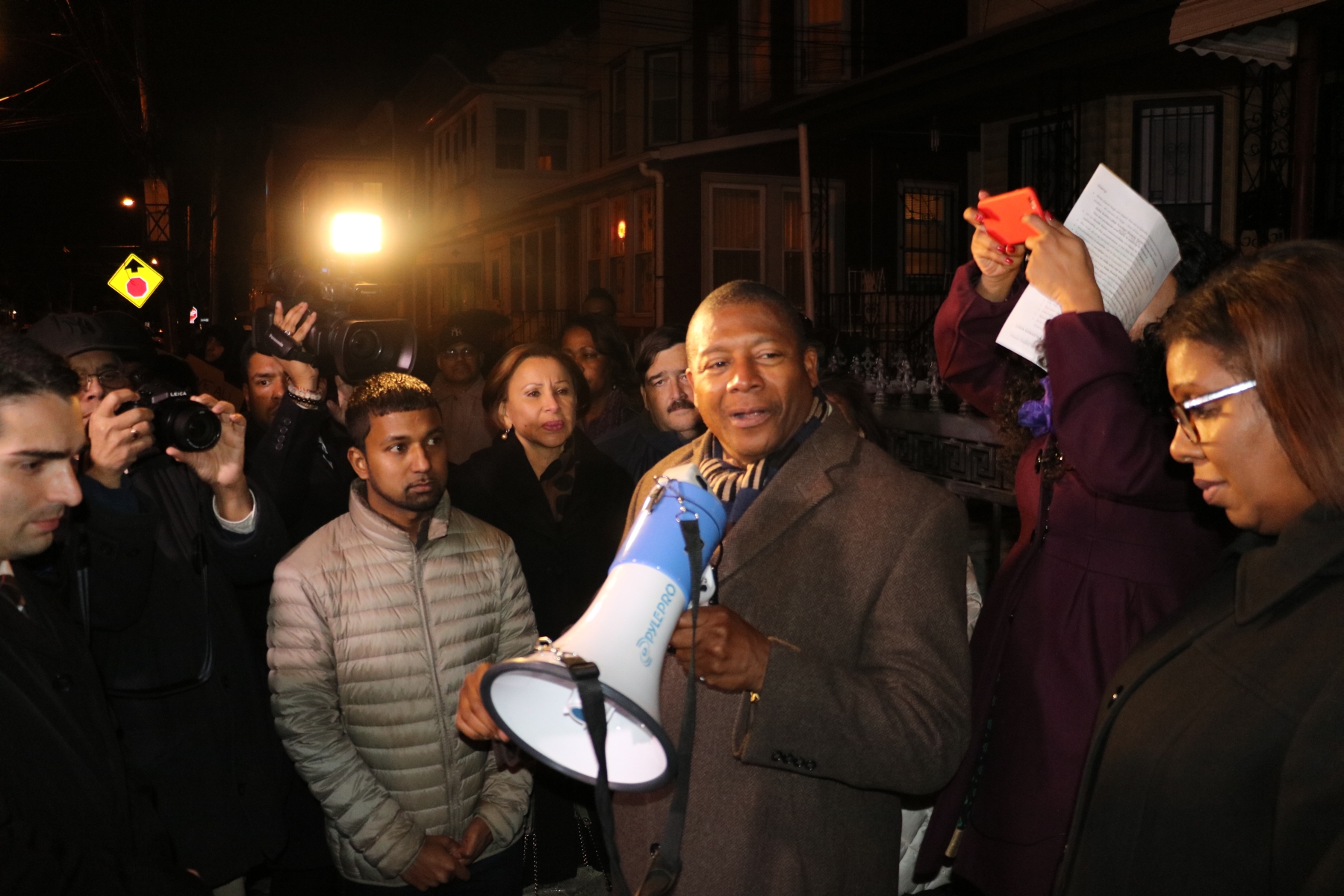 Rich David of the Indo Carribean Alliance, making a really nice point about this family - Hindus who also have Christmas lights.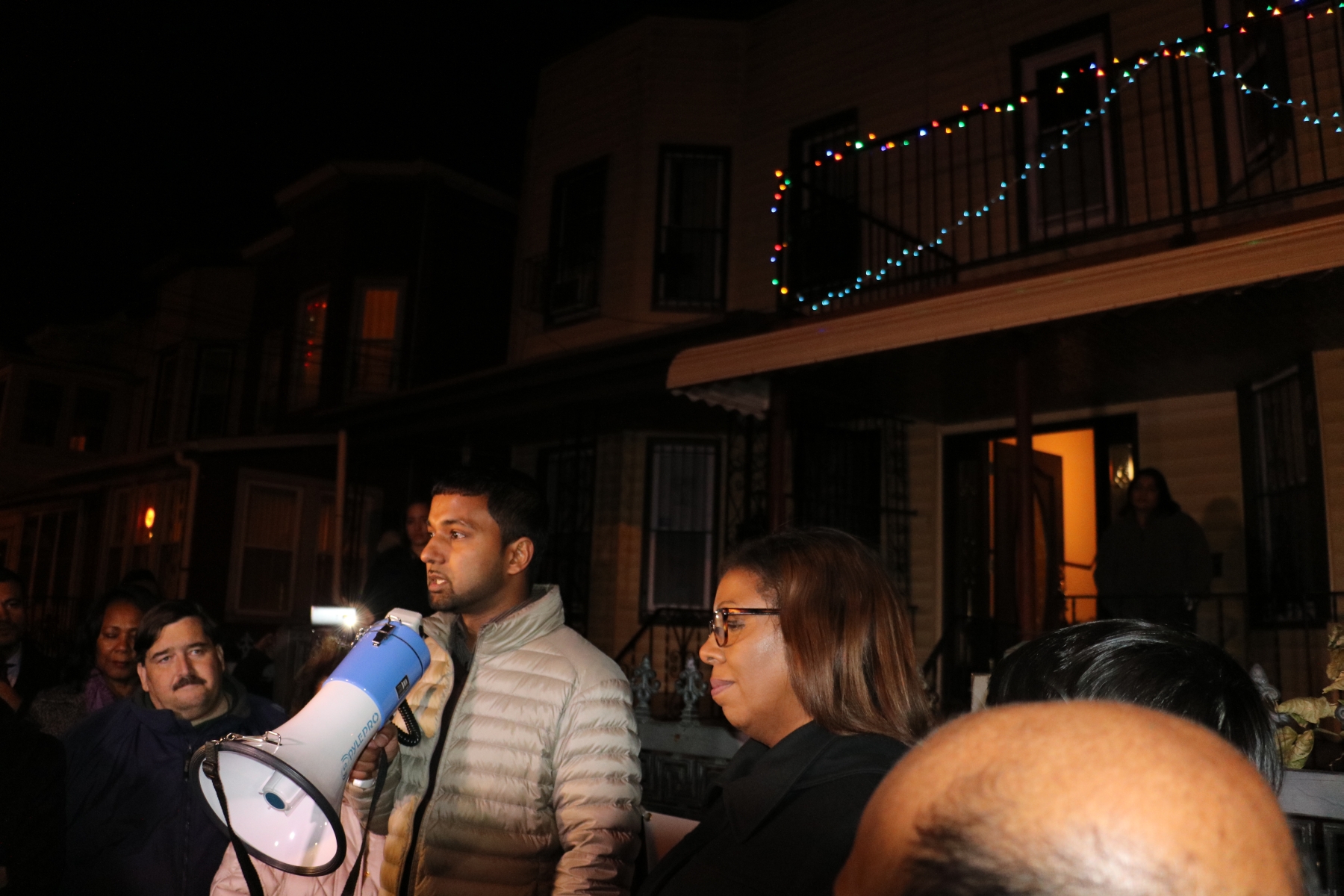 Vishnu Mahadeo of the Richmond Hill Economic Development Corporation, who pledged $1,000.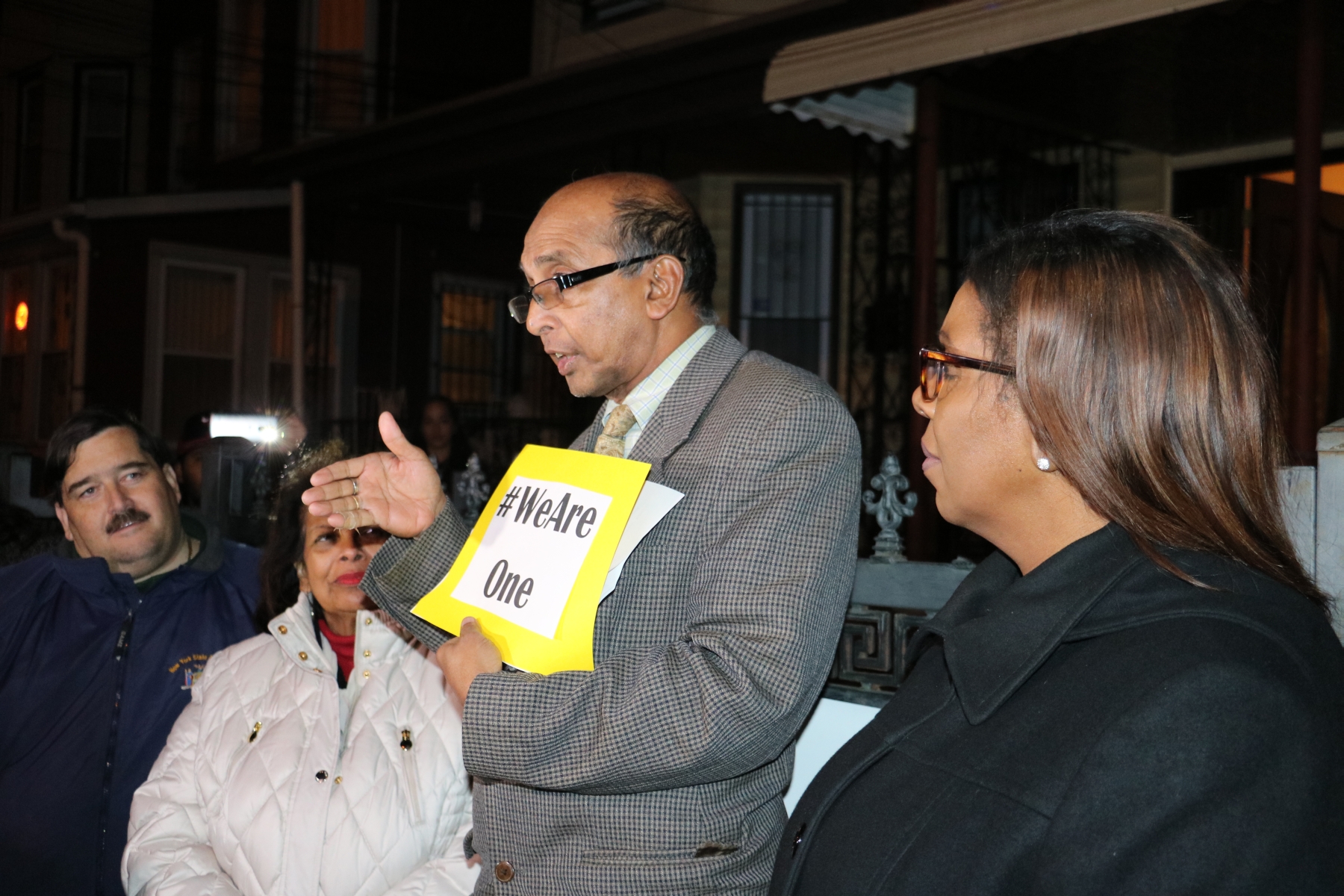 Martin Colberg of the Woodhaven Residents' Block Association, urging this sick individual to "man up" and turn himself in. He also noted that the family has already stated they would forgive him.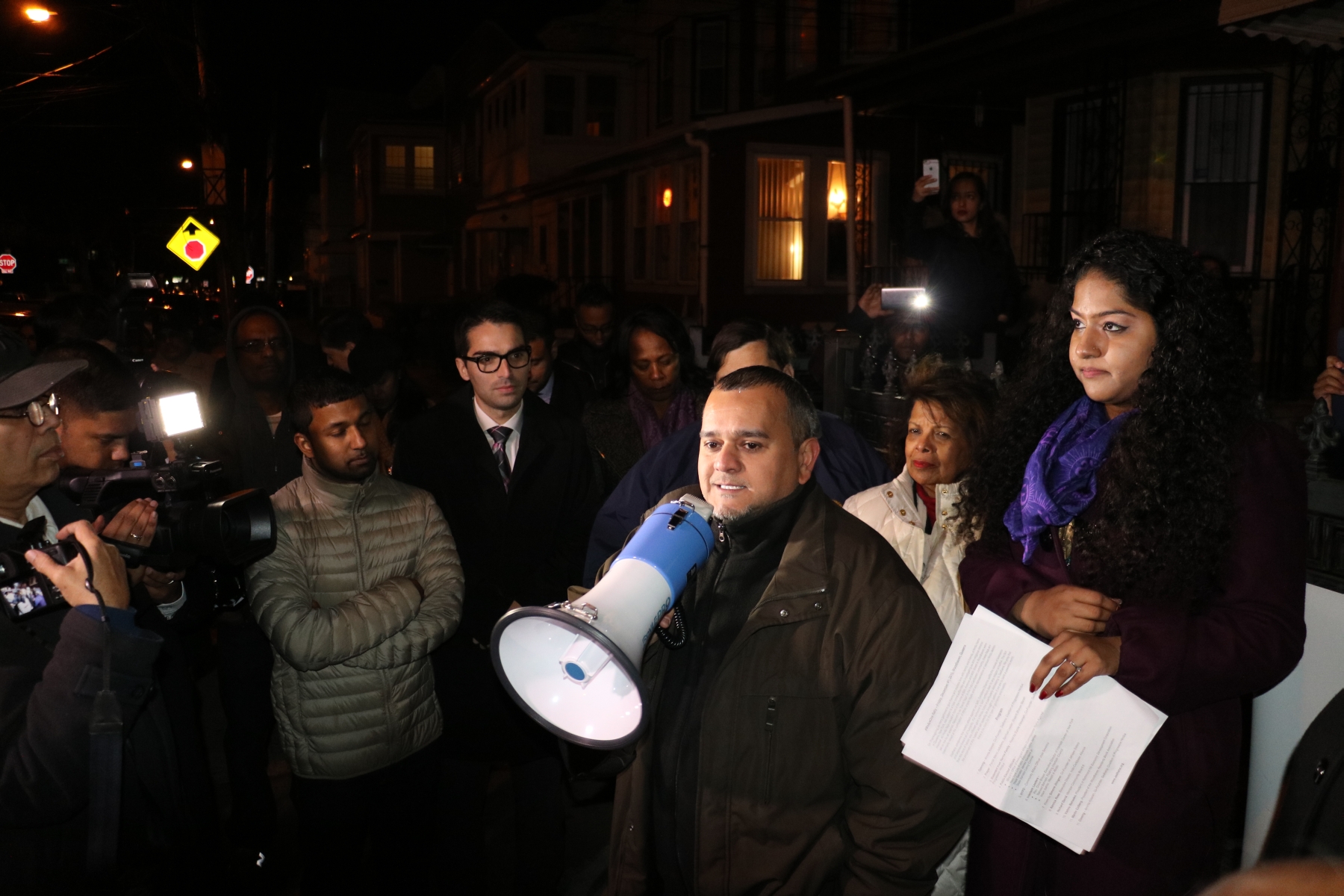 If you have any comments, or would like to suggest other projects, drop us a line at info@projectwoodhaven.com or projectwoodhaven@aol.com.
Return to Project Woodhaven's Home Page
Photos by Joey Wendell