This past Saturday, the Woodhaven Residents' Block Association held their monthly Town Hall meeting. Not every organization meets in July and August - the WRBA chooses to because our problems do not take the summer off (see "No Summer Vacation for the WRBA" in last week's Leader-Observer).
The good work that the WRBA does in the summer continues next week as they hold a graffiti cleanup fundraiser - that's right, the WRBA will be painting mailboxes to raise money for NYFAC (New York families for Autistic Children) - click here for story.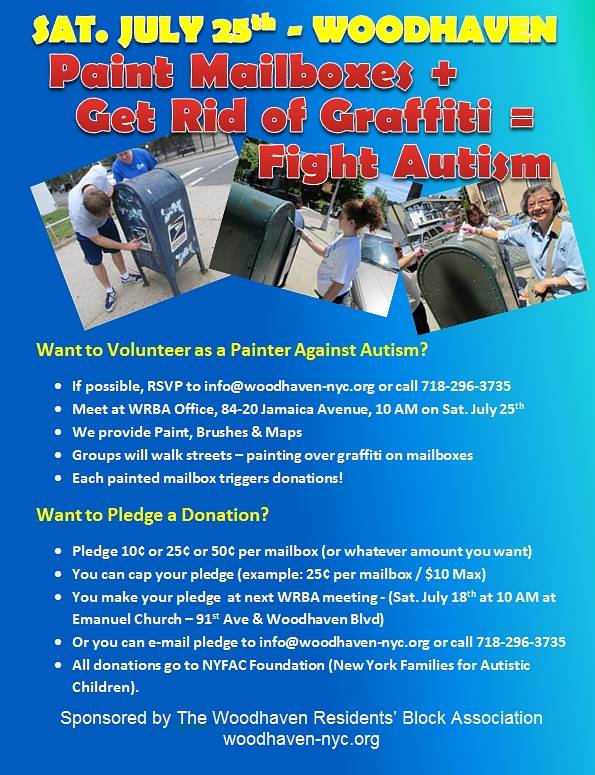 Summer meetings are usually surprisingly well-attended. However, just half an hour before this week's meeting we were hit by a torrential downpour, the kind that stops traffic and floods roads. So a hearty thank you to everyone who came out. The Woodhaven Town Hall meeting began as all of the WRBA meetings started, with the Pledge of Allegiance.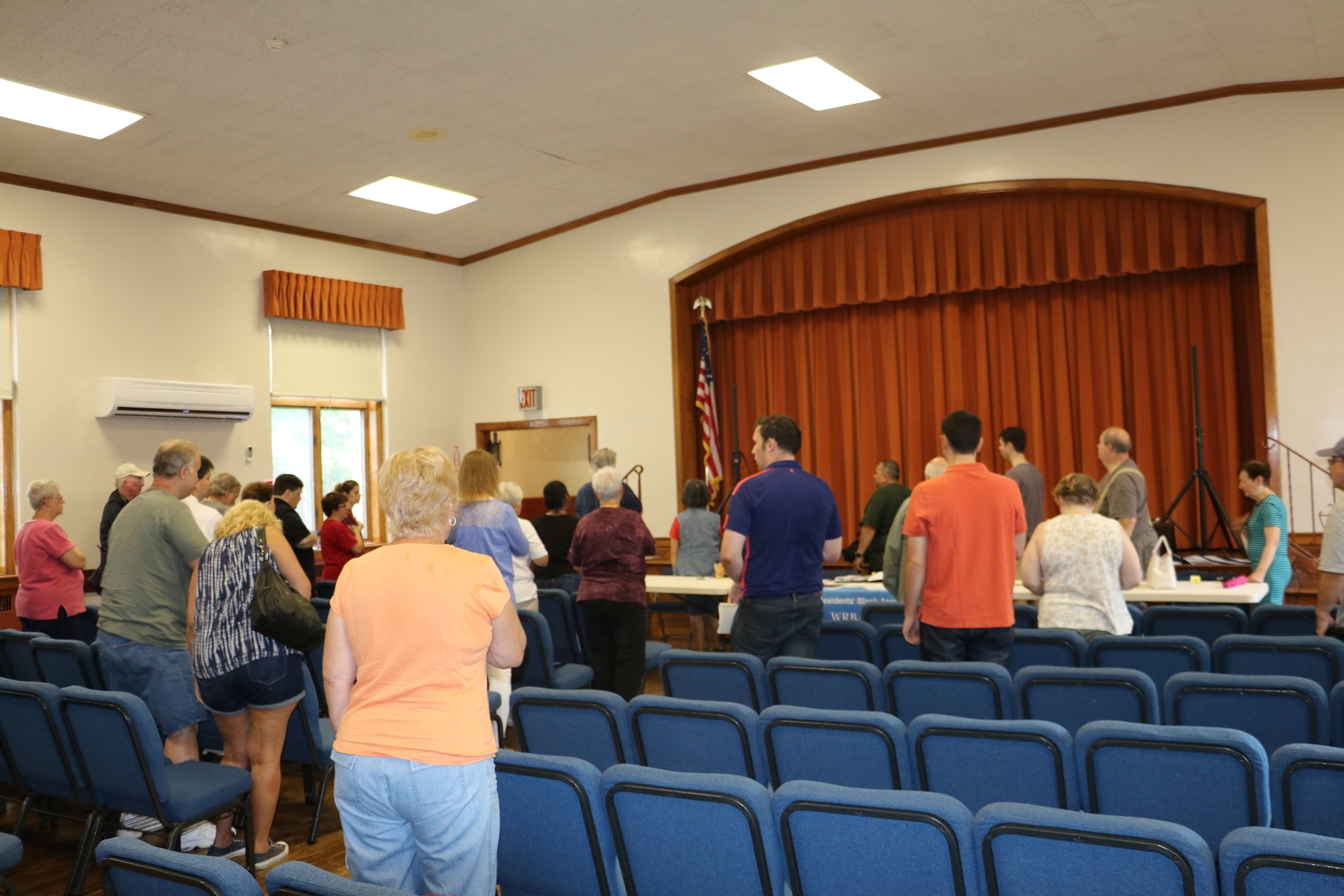 Most of the WRBA meetings are recorded and posted for the benefit of all to see. We do encourage active participation - when you attend you get to help shape the conversation by engaging those we have elected to represent us as well as the police and other city agencies. Highlights from this meeting are presented below.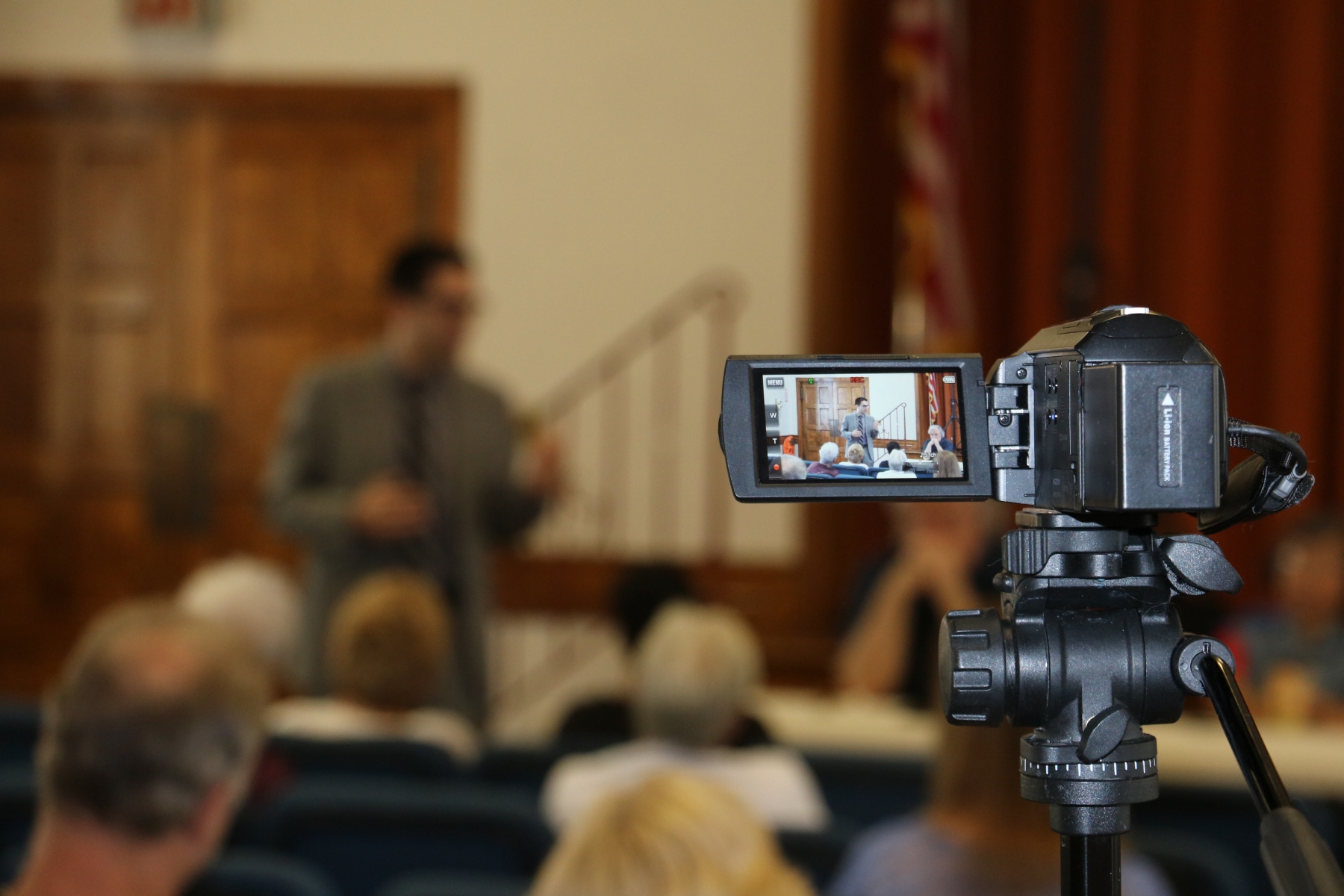 First up was Assemblyman Mike Miller - and the topic was the proposed Select Bus Service (SBS) on Woodhaven Boulevard.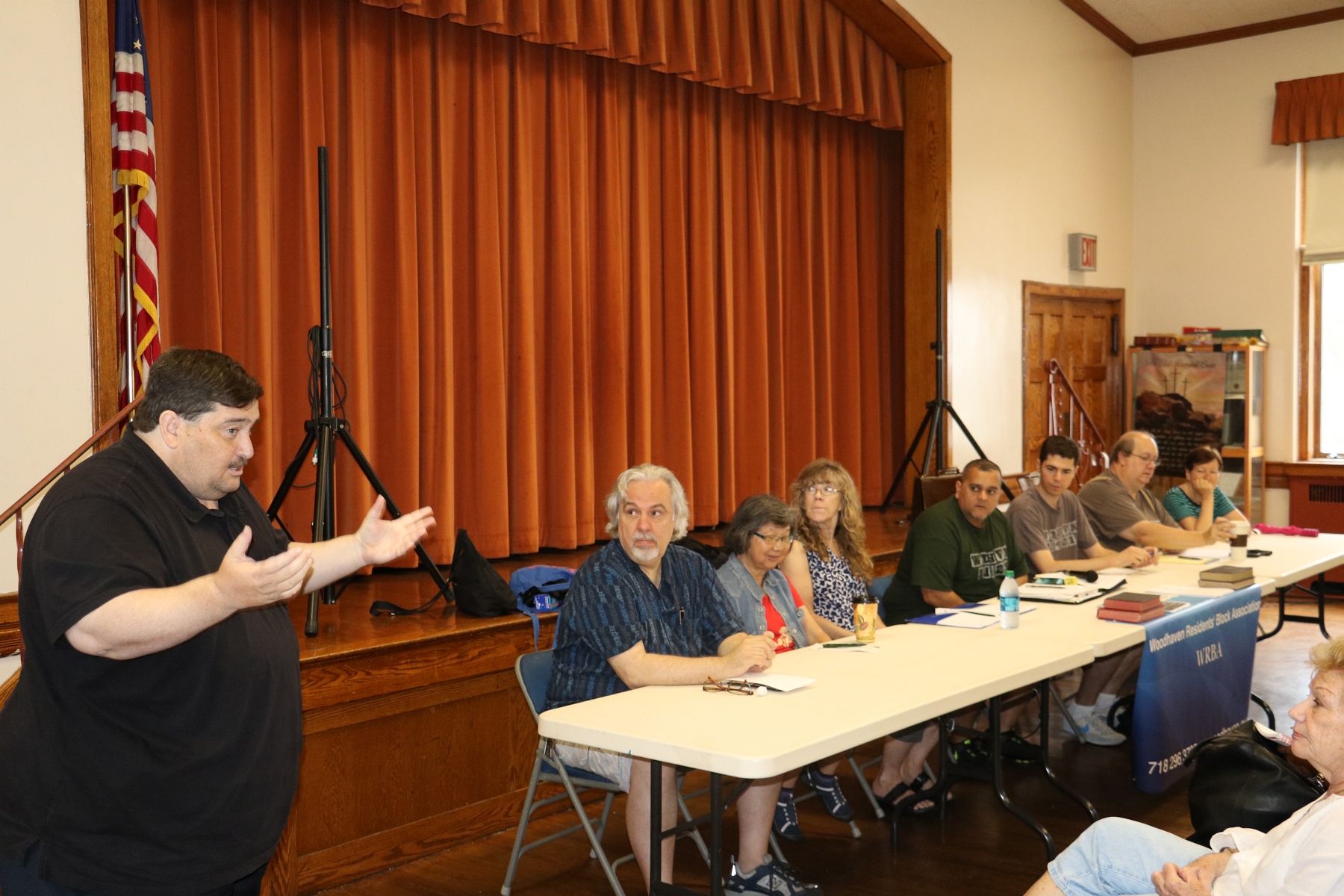 Kenichi 'Kenny' Wilson, Chair of Transportation and Traffic Committee for Community Board 9 spoke about the plans and his concern about learning new details regarding implementation via the local newspapers.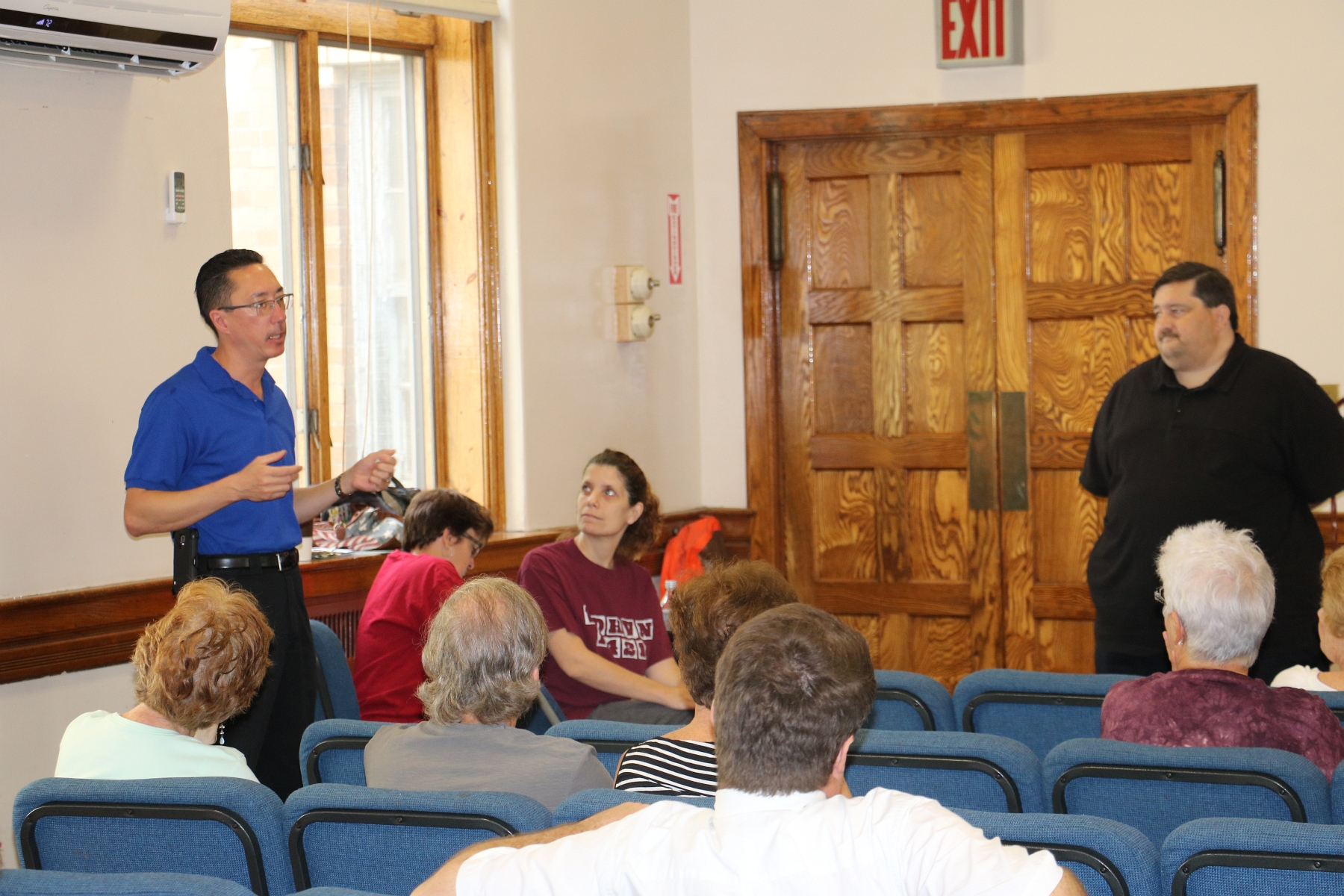 The floor is always open to questions and comments the the Woodhaven Town Hall meetings - you will get an opportunity to address your elected officials directly.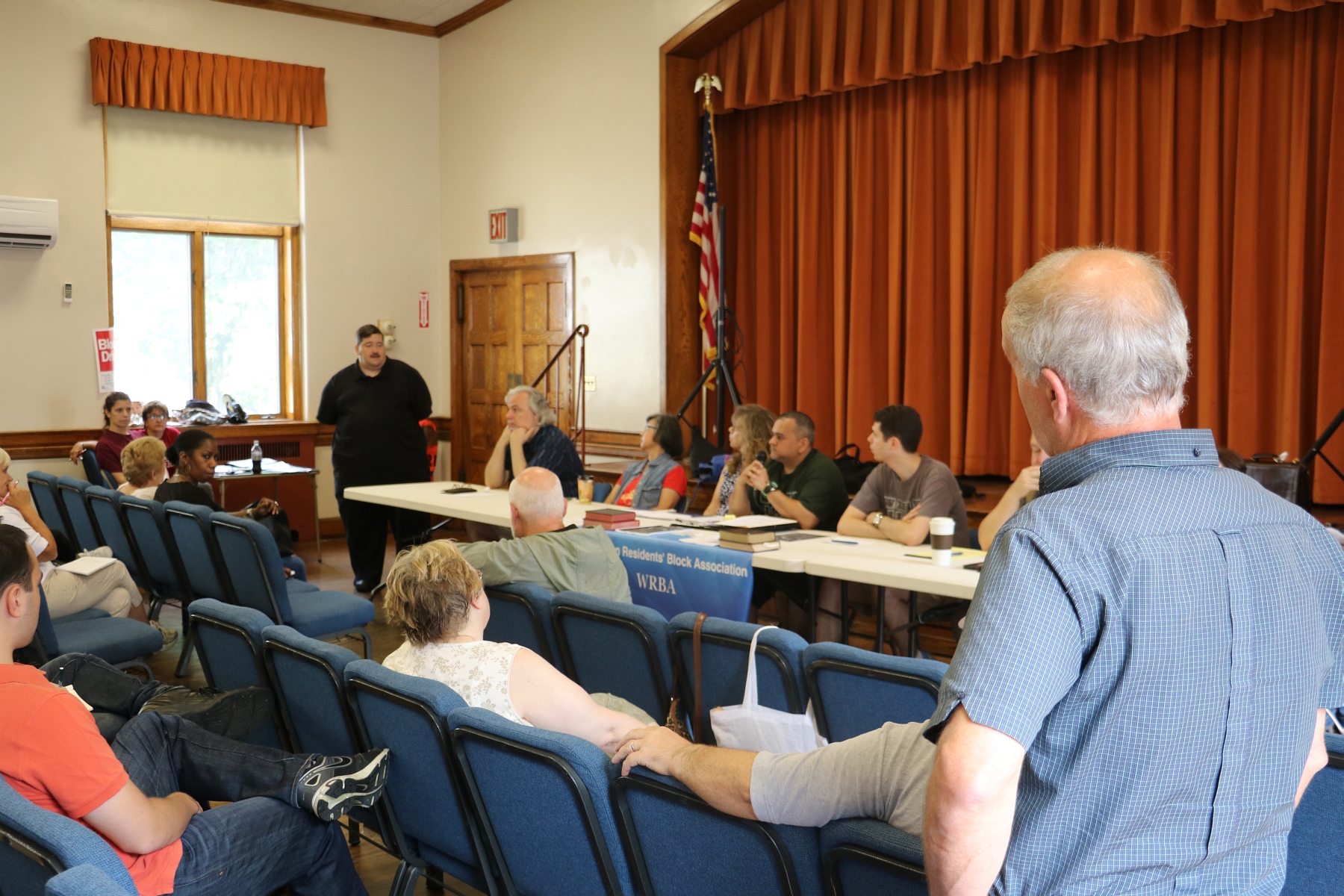 Here are video highlights of Mike Miller's appearance at this month's Town Hall meeting (scroll down for other videos).
Neil Giannelli, representing Sen. Joe Addabbo, spoke briefly about what the Senator was up to.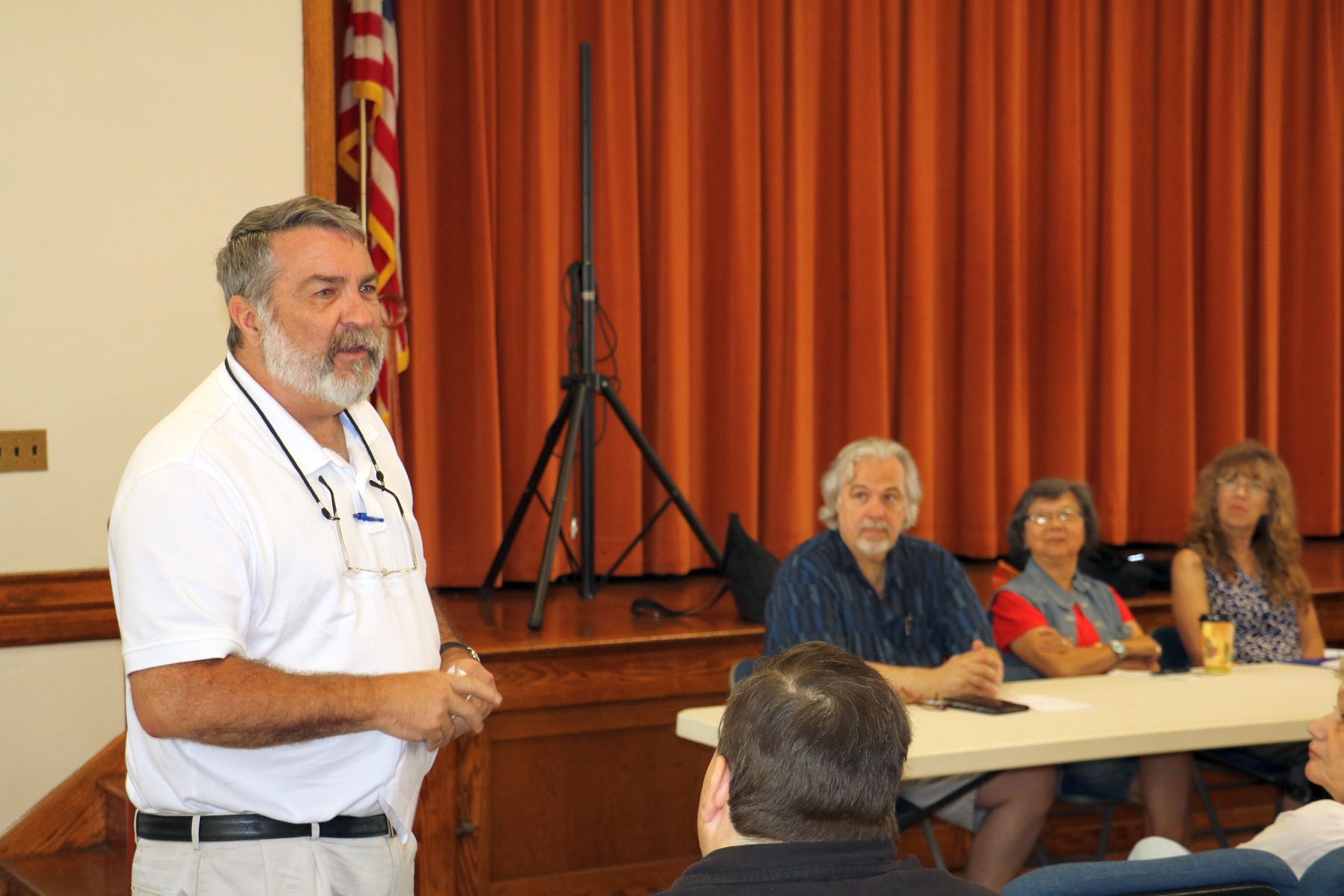 Next up, we were joined by Officer Jose Severino, Community Affairs, 102nd Precinct. The recurring theme seemed to be quality of life issues in the community.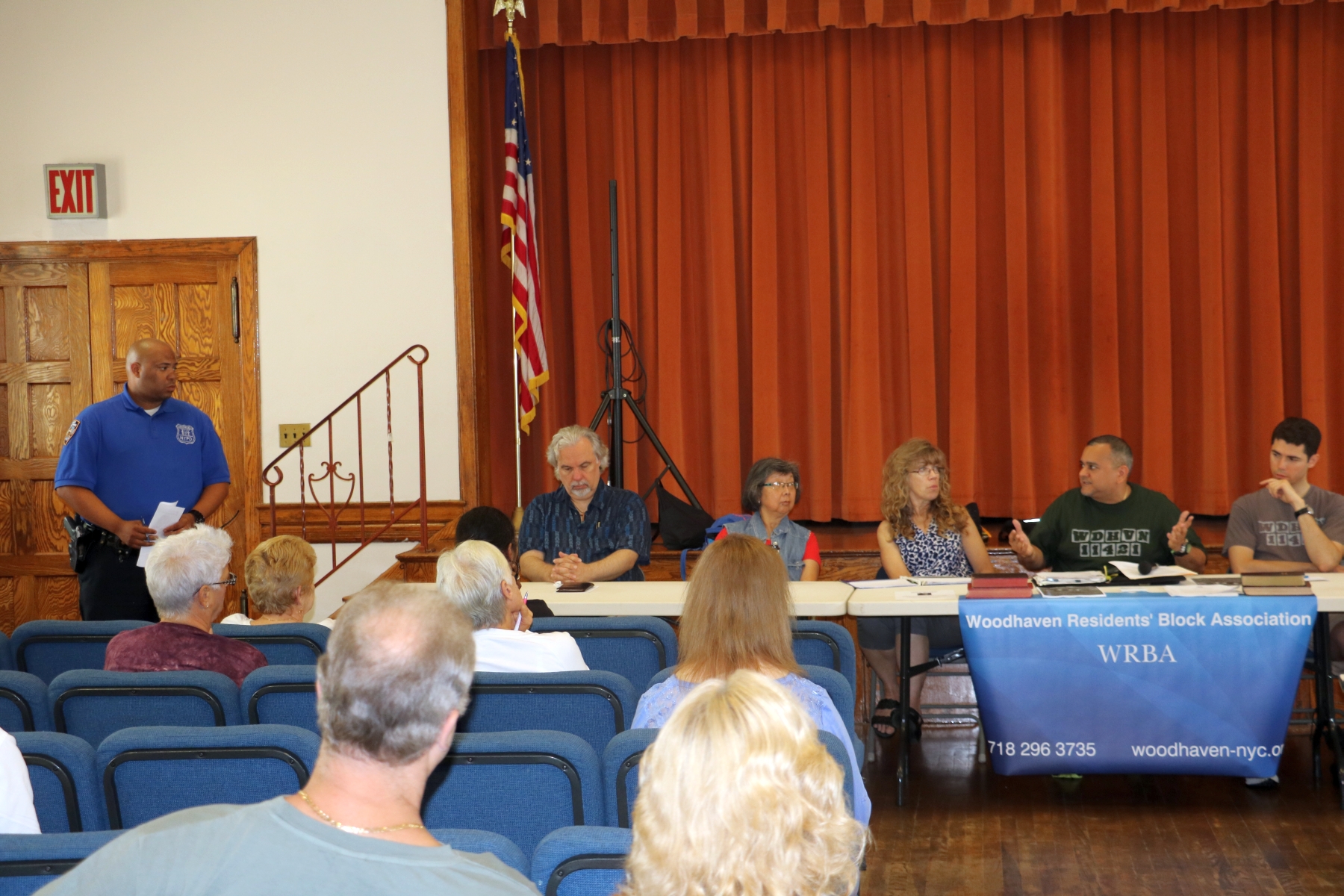 At the WRBA Town Hall meetings, you can discuss your issues with the 102 - or you can wait until they are done and speak with them privately.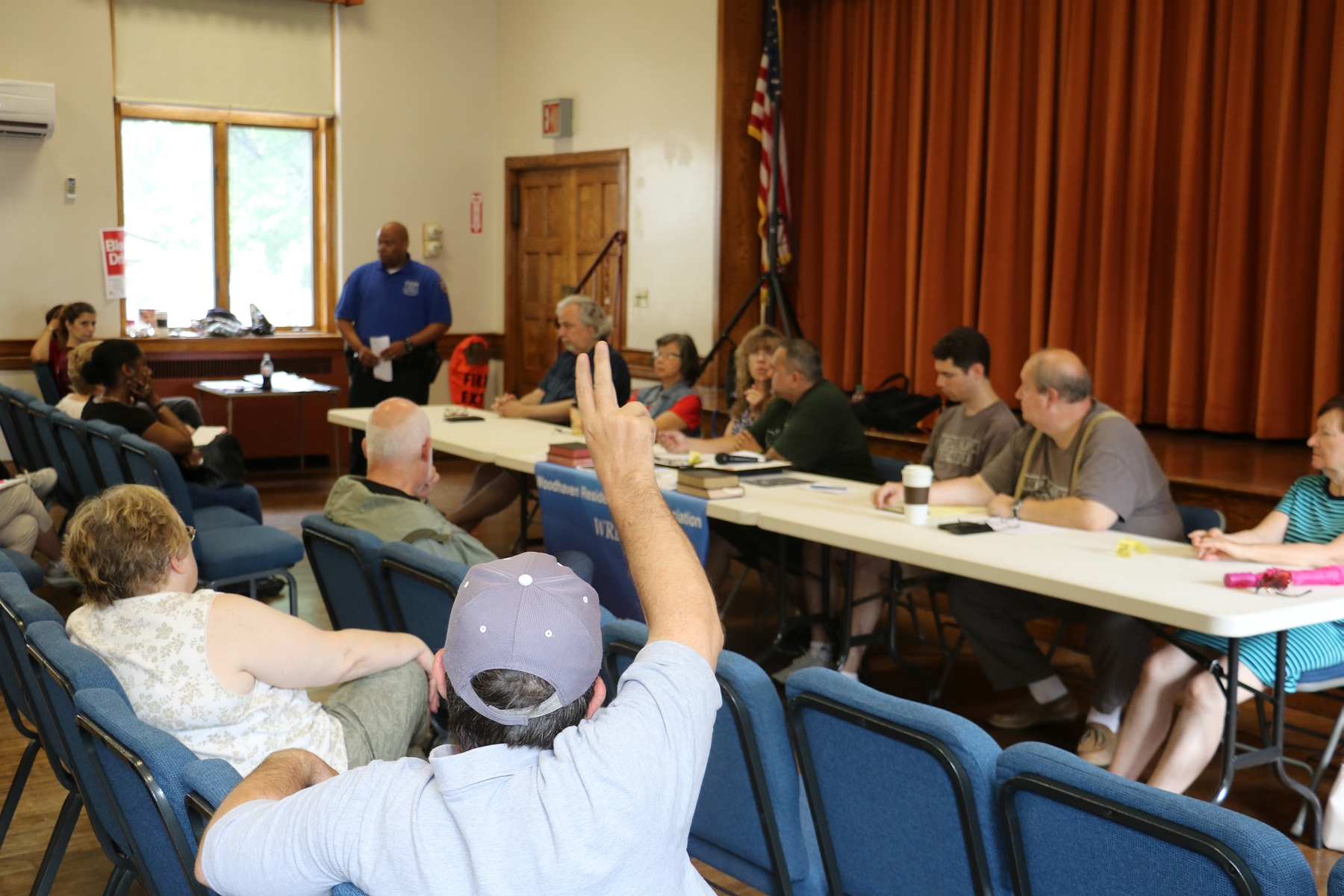 Here is the 102nd Precinct segment of the meeting. Please note that this video is edited - we do not show any identifying information - and some segments we chose not to show for that reason.
Next up, was Eric Ulrich of the New York City Council.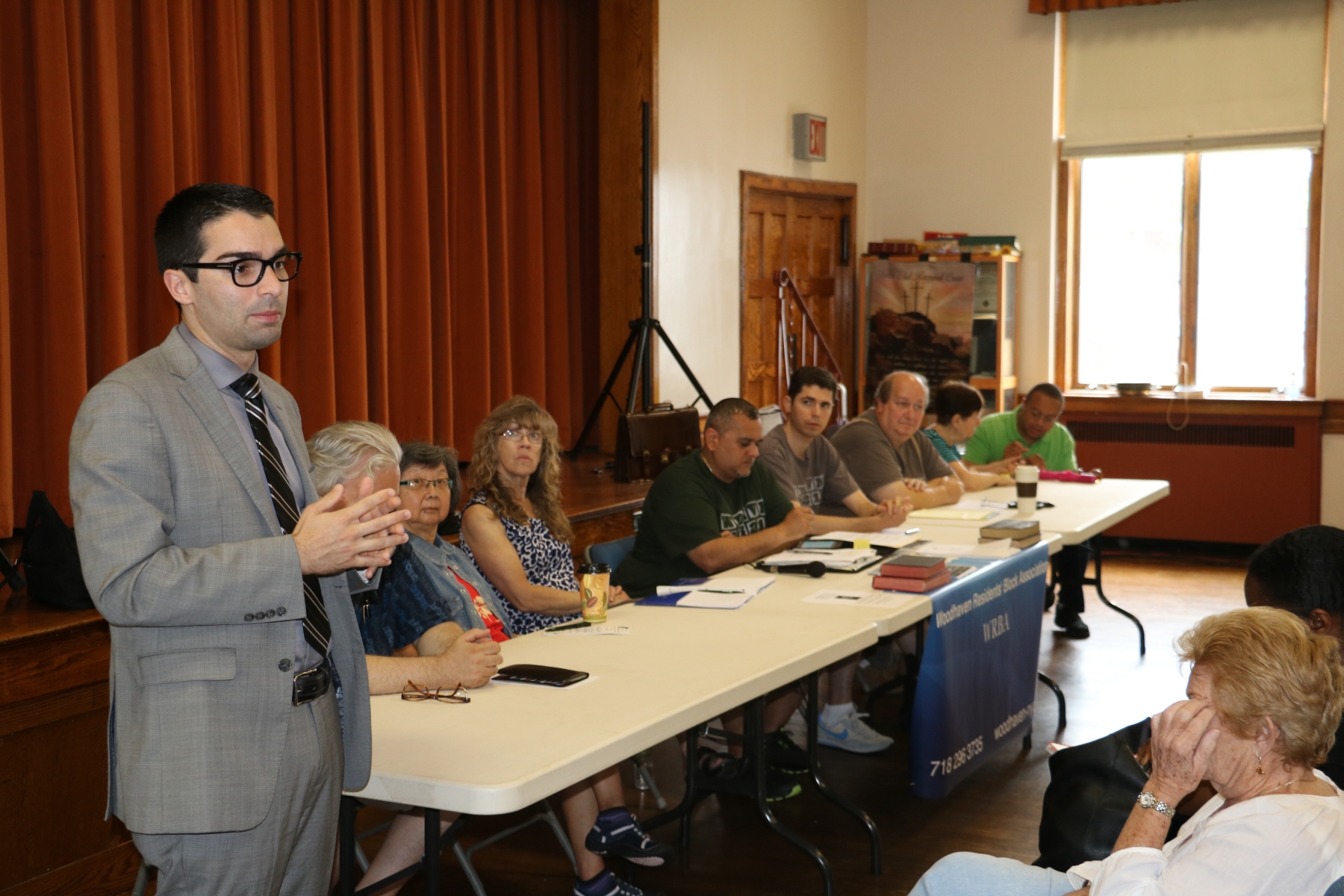 Again, these meetings give our residents a forum to discuss complaints and concerns.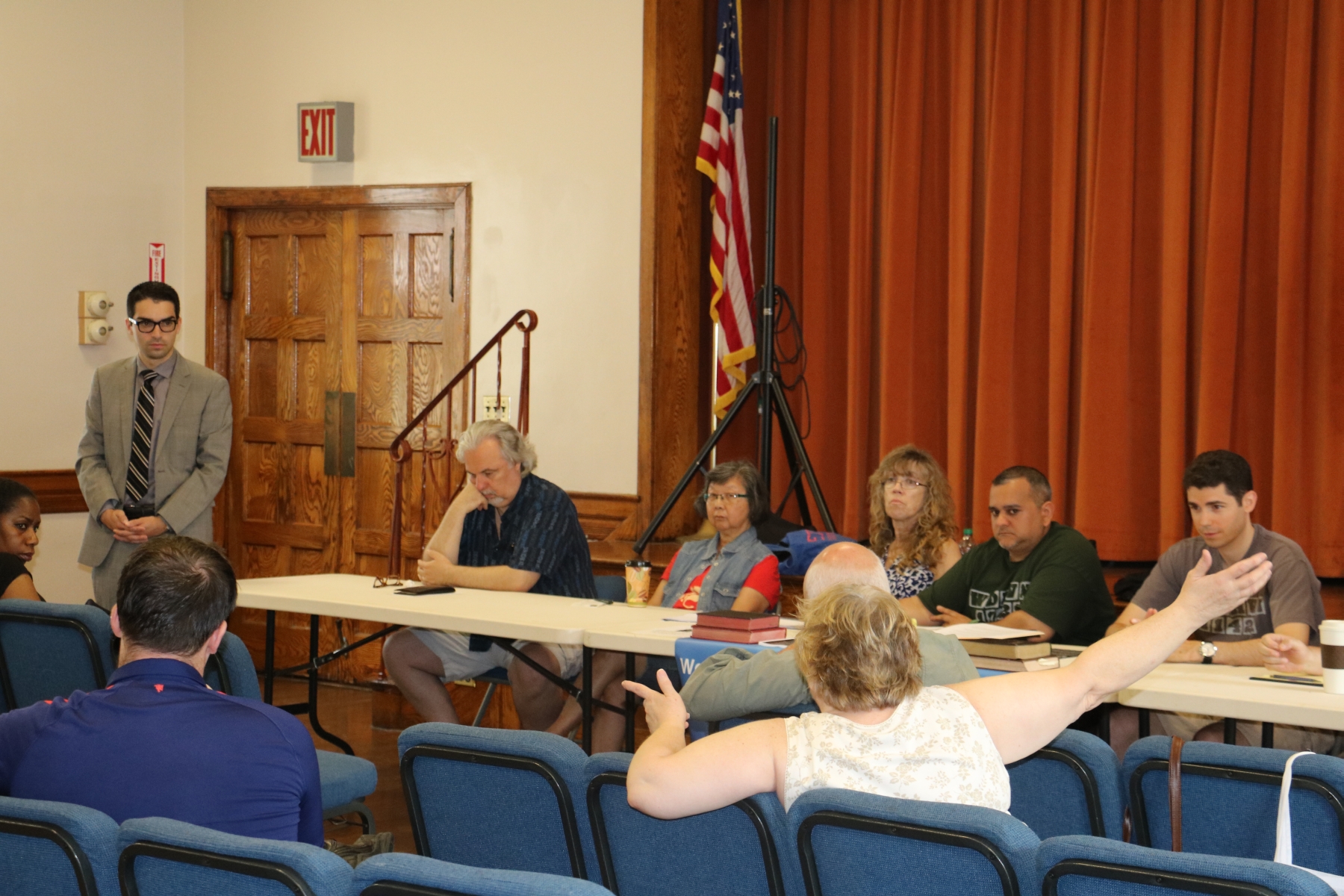 They also give our elected representatives and their staff a chance to hear from their constituents - and to answer some of their concerns directly. You are not going to get this level of engagement sitting at home on Facebook.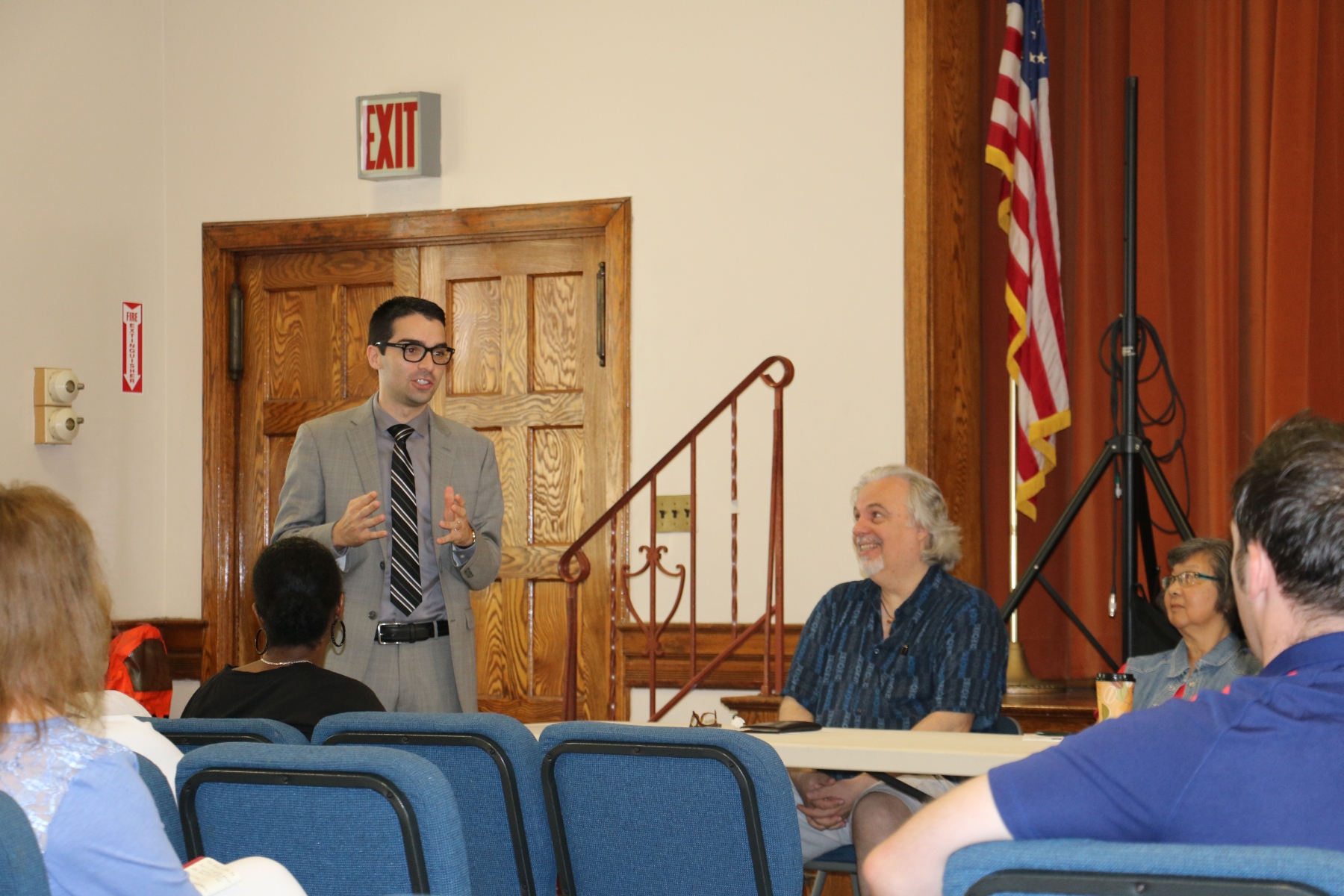 And here is Eric's segment of the Woodhaven Town Hall meeting - there were many issues discussed during his appearance. Quality of Life issues in Woodhaven, Sanitation, and the City Council Budget were the main topics.
It was a happy group of residents that came out - you are always going to be more happy when you can come out and engage with your community.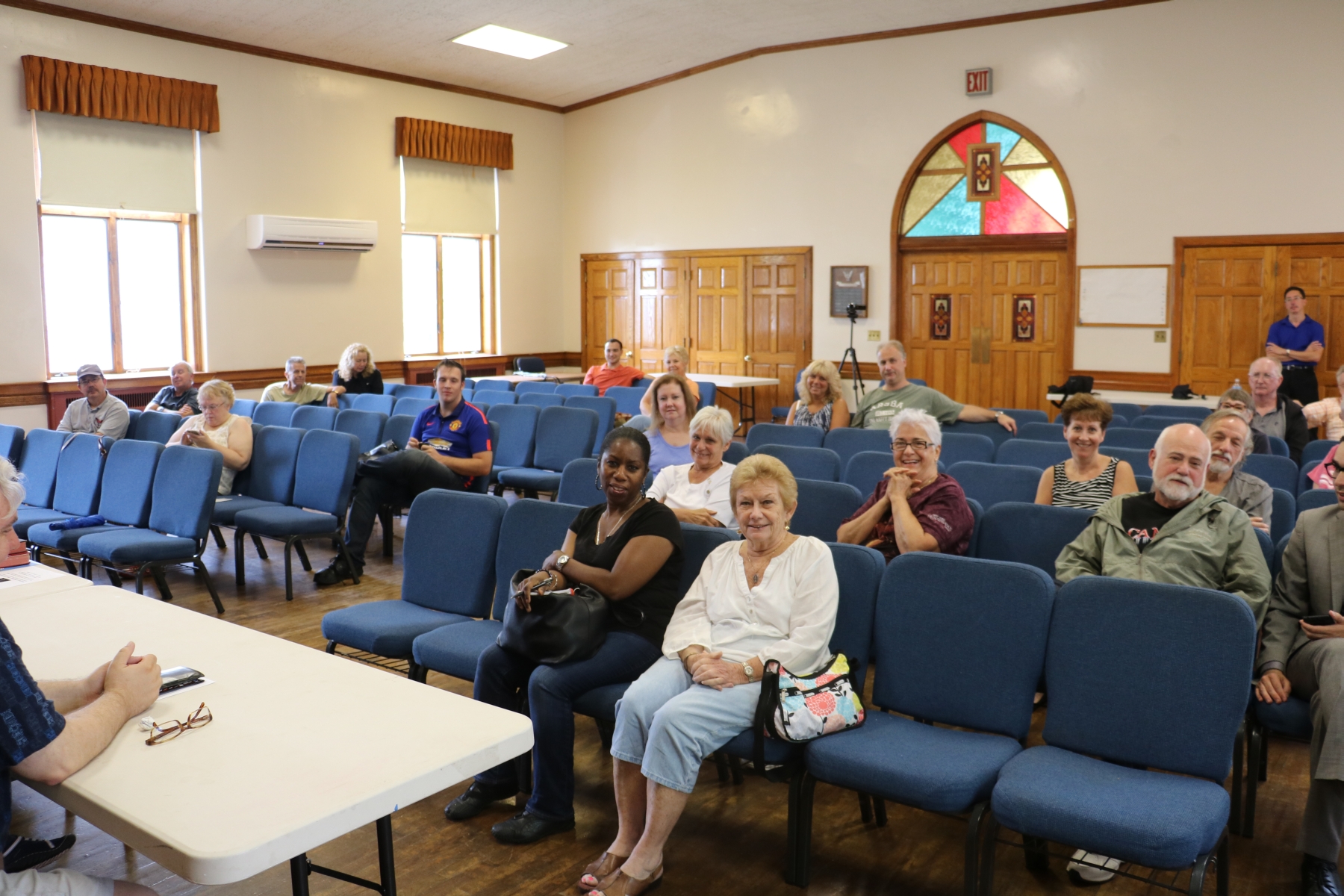 The next Town Hall meeting is at 10 AM on Saturday, August 15th at Emanuel United Church of Christ - 91st Avenue and Woodhaven Boulevard. Put it on your calendars - we hope to see you there!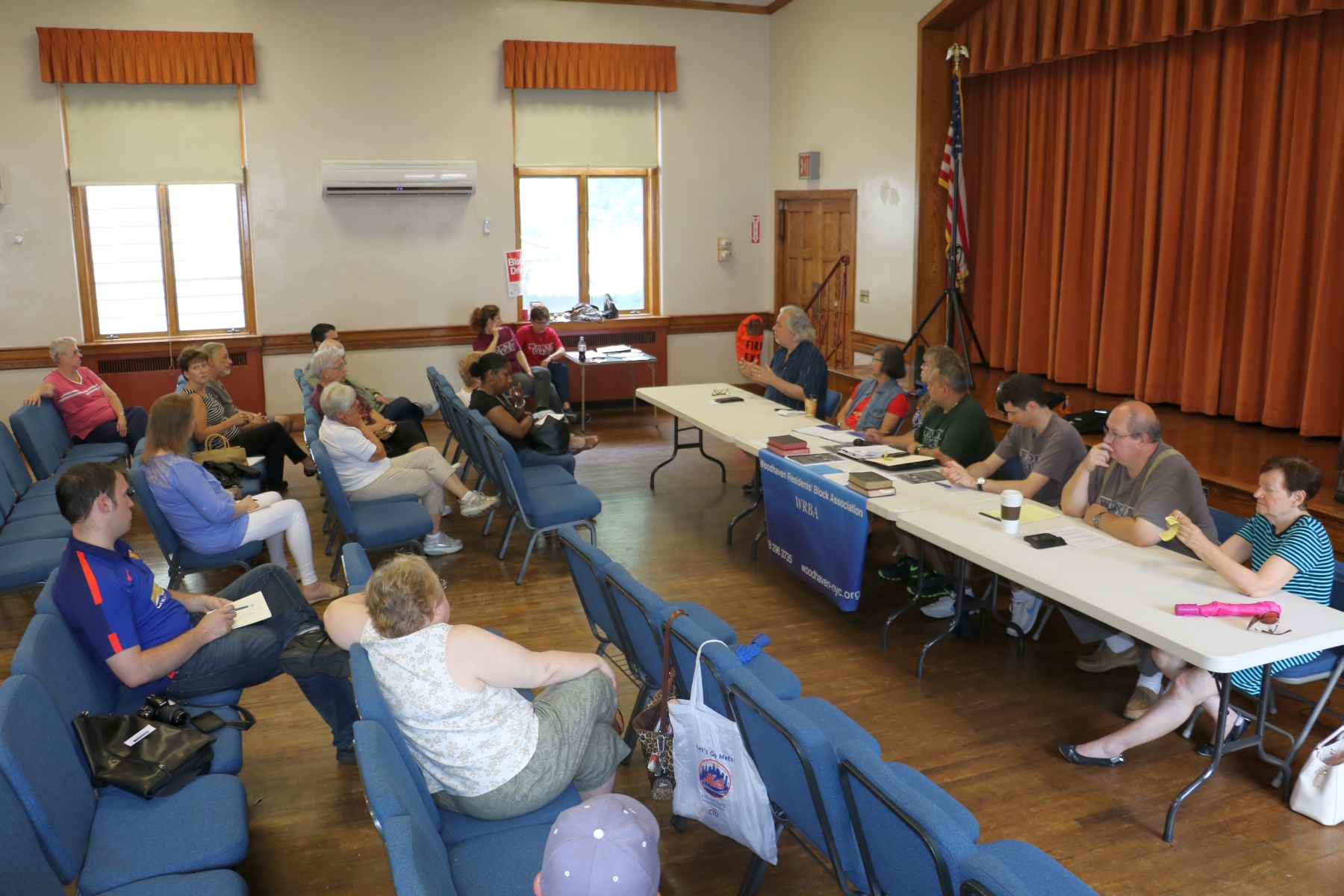 If you have any comments, or would like to suggest other projects, drop us a line at info@projectwoodhaven.com or projectwoodhaven@aol.com.