The Woodhaven Residents' Block Association has been holding monthly Town Hall meetings since it was founded in 1972. The WRBA official purpose at the time remains its mission today: to foster "an interest in civic, social and political affairs." The WRBA advocates on behalf of the residents of Woodhaven, promotes neighborhood spirit by bringing together residents and local leaders, and seeks to engage all in the betterment of our community. You can learn more about the WRBA on their official website.
With a pair of shootings since our last meeting (including one on Jamaica Avenue), and the body of a young man found the day before in Forest Park, the Town Hall meeting was predictably crowded. The WRBA meetings are held in two locations - this month's meeting was in American Legion Post 118. Next month's meeting, on Saturday July 18th at 10 AM will be held at Emanuel United Church of Christ, at 91st Avenue and Woodhaven Boulevard.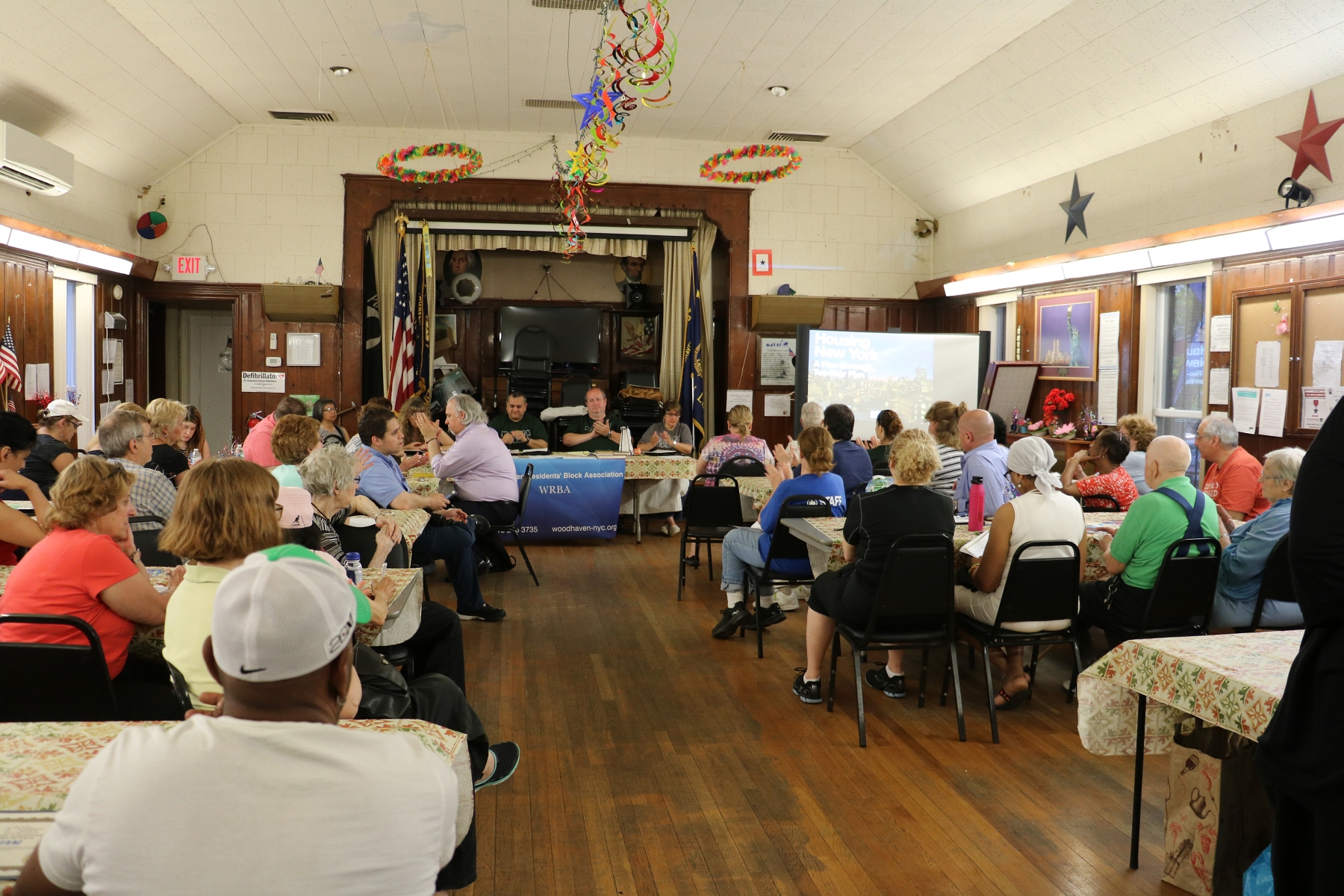 The first order of business was honoring some of the ball players that play of the WRBA sponsored Little League Team in WORKS Little League. Through donations large and small from residents (including a generous $100 donation from Kenny Wilson of CB9 and Wilson's Showtime Services). The WRBA not only sponsors the team, we also manage the T-Ball Team of 4 and 5 year olds. Here, four of the players came to greet the residents and show them how they do their cheer after each game.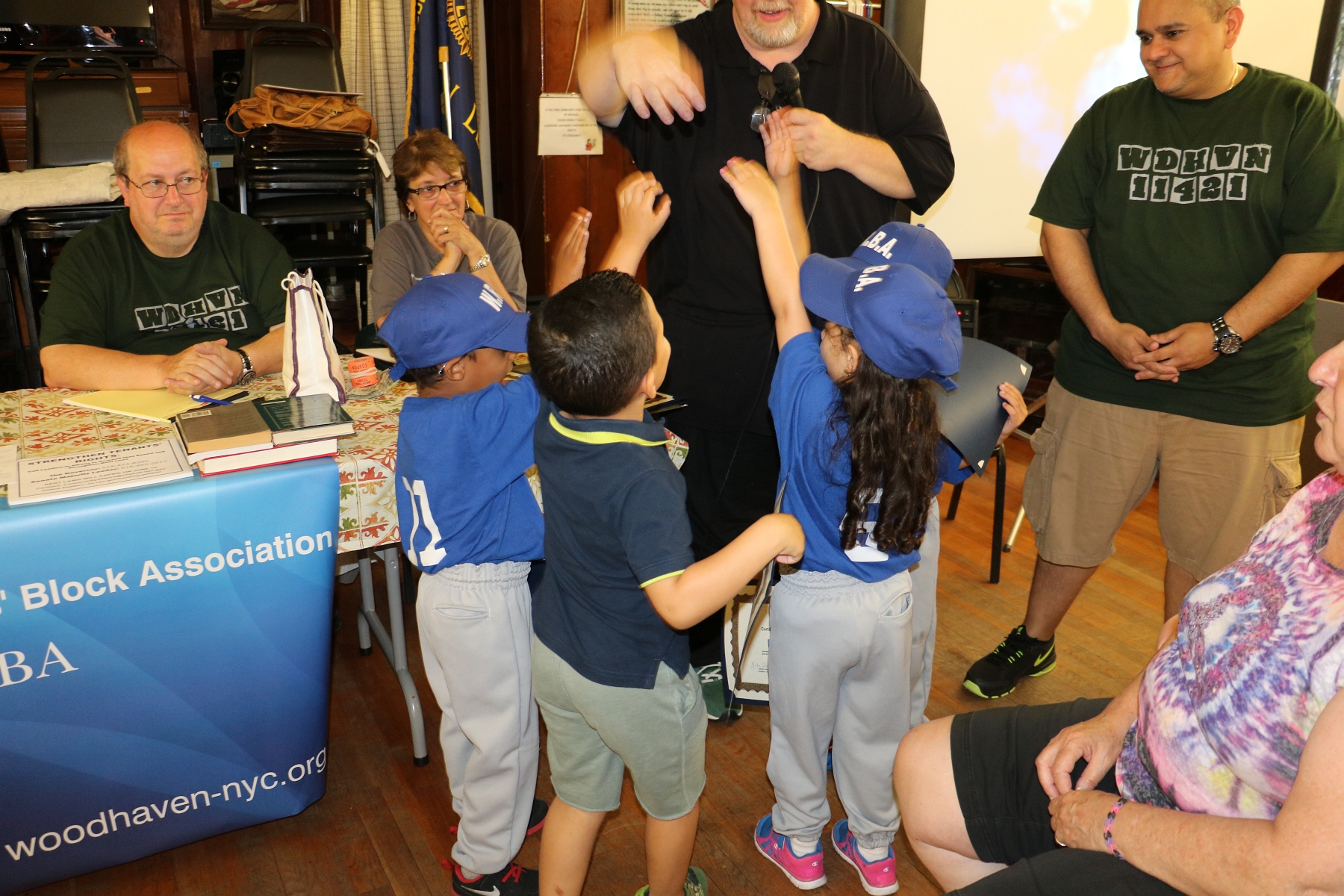 Each player received an award from WRBA President Martin Colberg. I am at right (Manager Ed Wendell); and WRBA Director Janet Forte is at far right.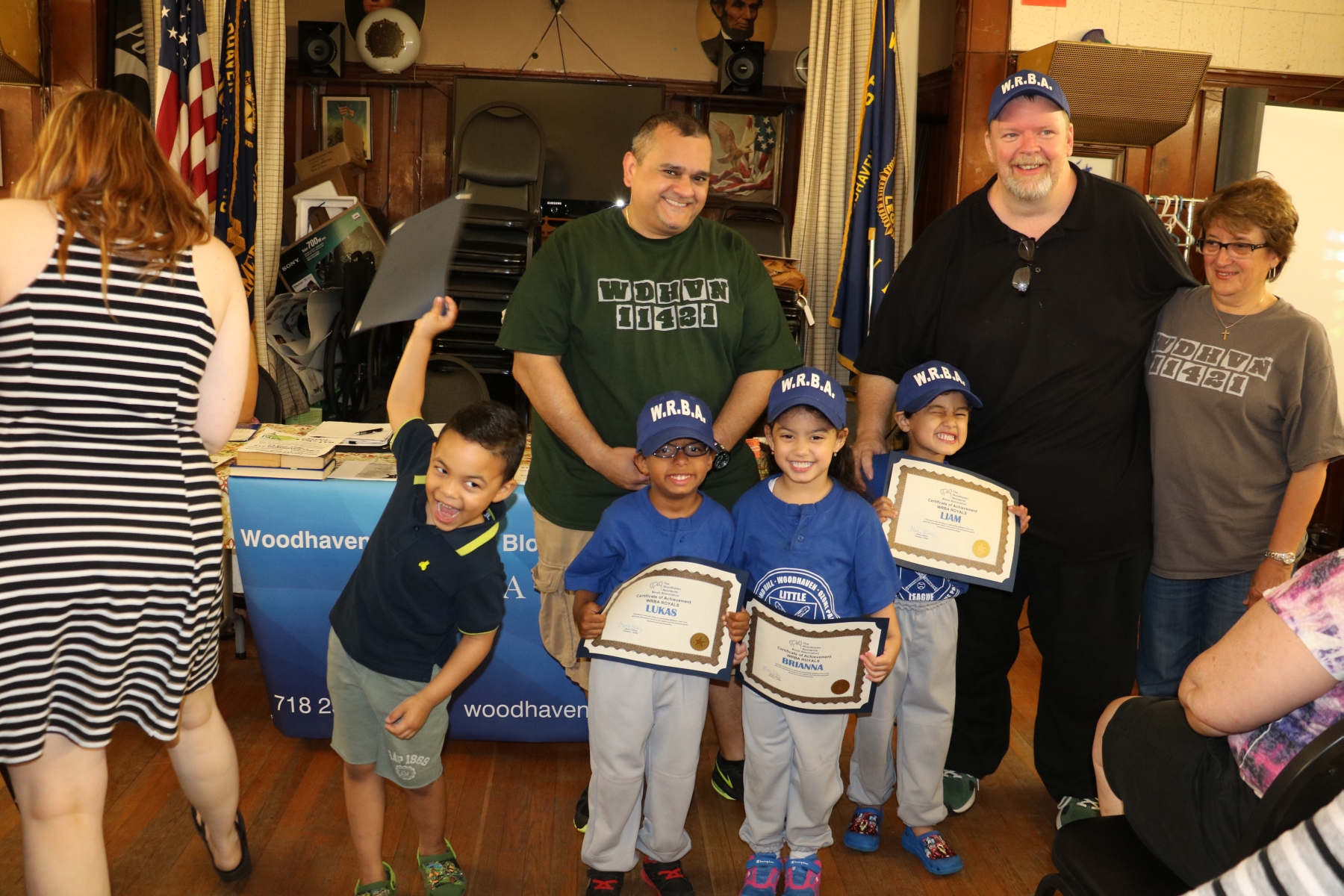 The first speaker was one that everyone was anxious to hear from - Officer Jose Severino, Community Affairs officer of the 102nd Precinct.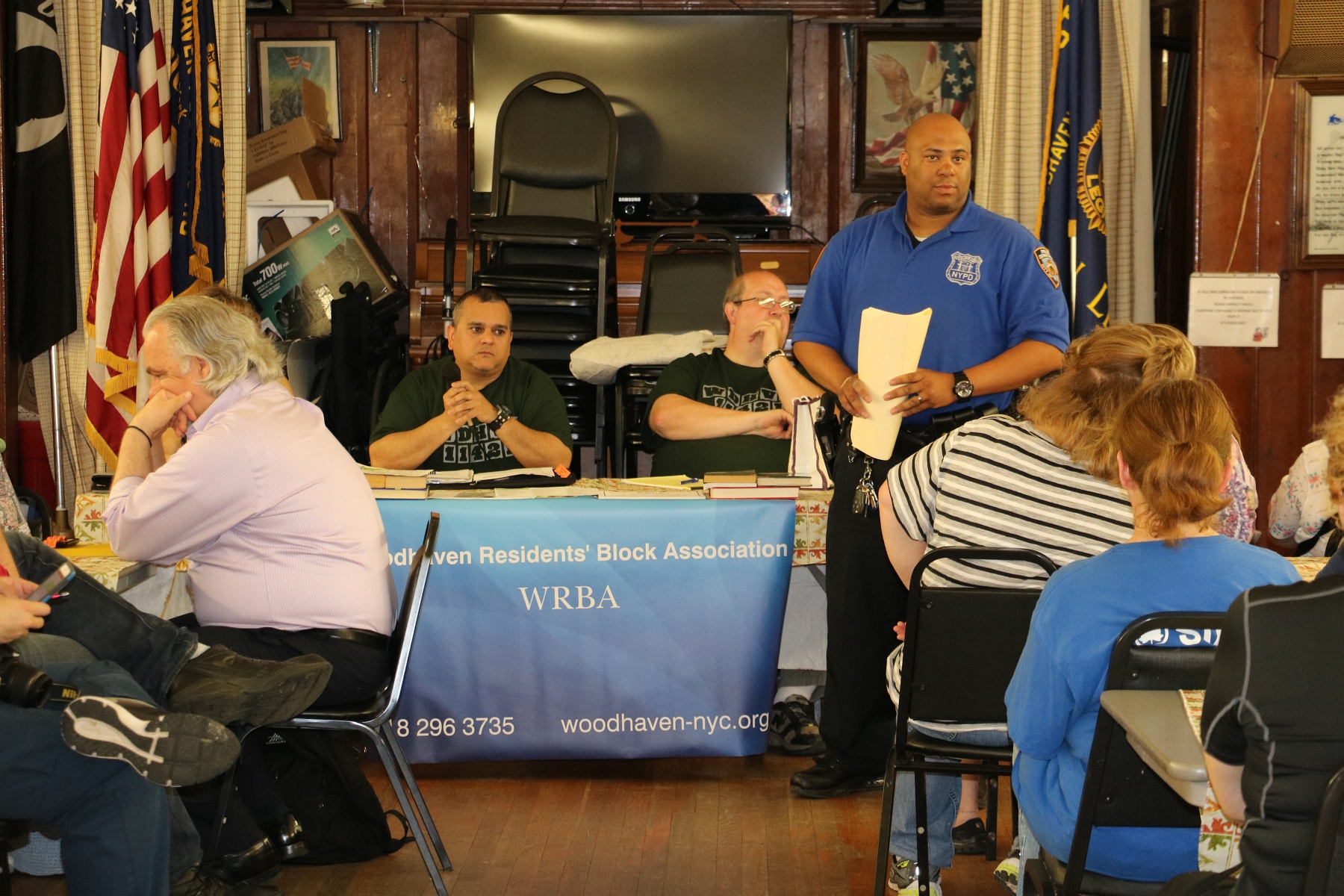 Here, WRBA Vice-President asks officer Severino what happened to a camera that she had seen in the park, nerby where the most recent incident took place.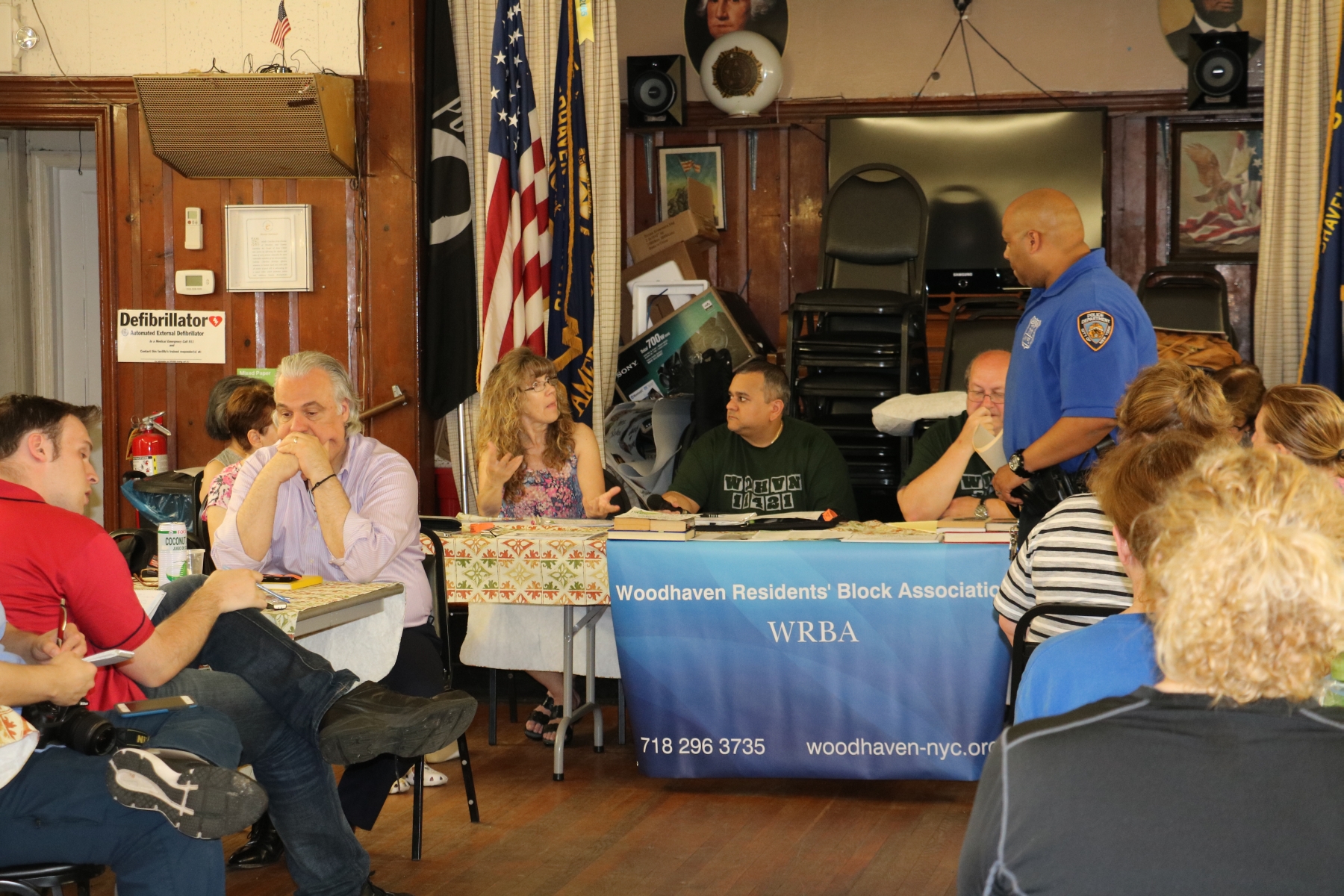 There was further question as to what was happening with the security cameras funded by Assemblyman Mike Miller. Here, Miller's rep Angel Vasquez explains that it is being held up by Governor Cuomo's State Division of Budget (read more here).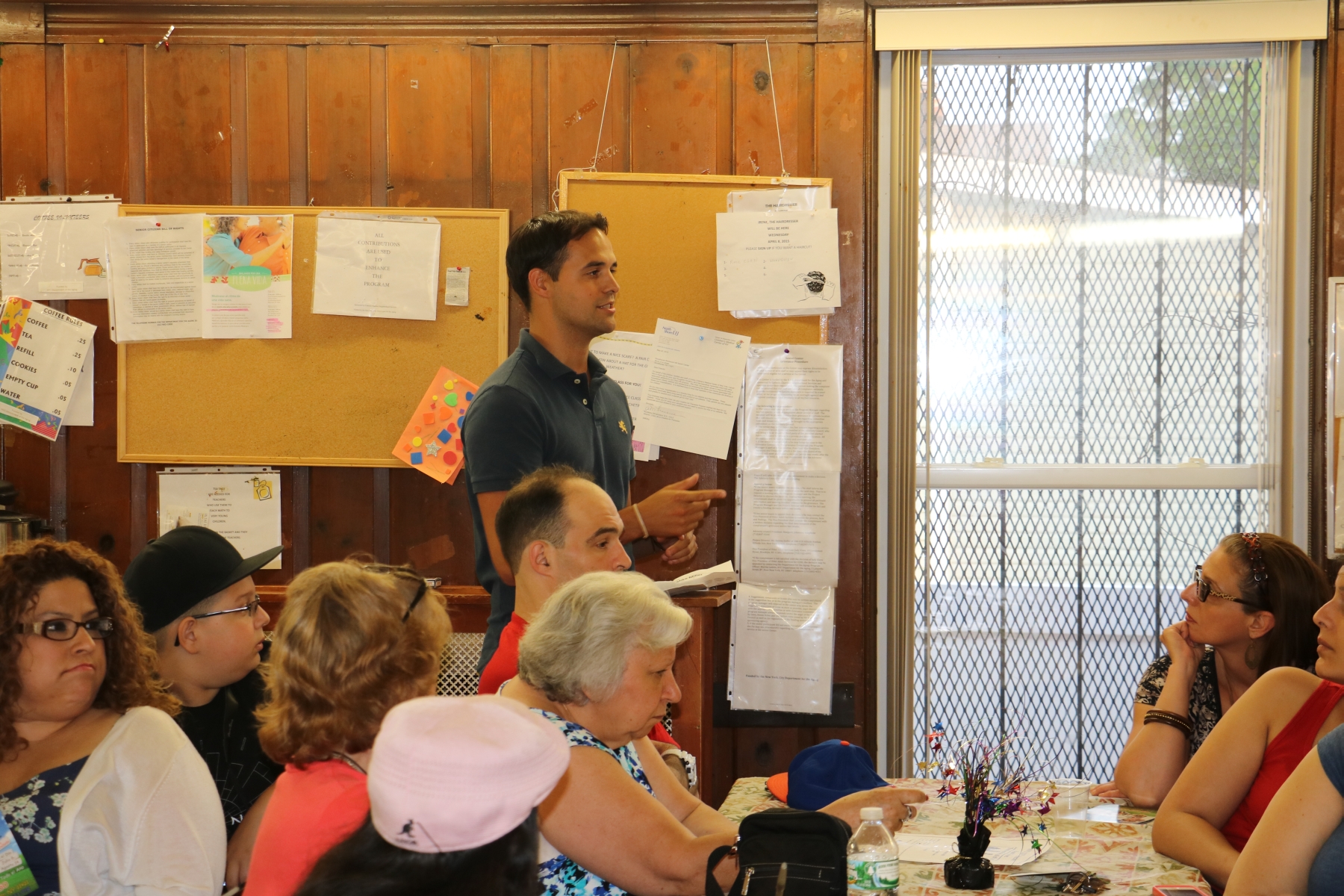 Here is Officer Jose Severino on what is happening today in Woodhaven:
Next, we were joined by Councilmember Elizabeth Crowley, who also focused on the crime that's been happening in Woodhaven.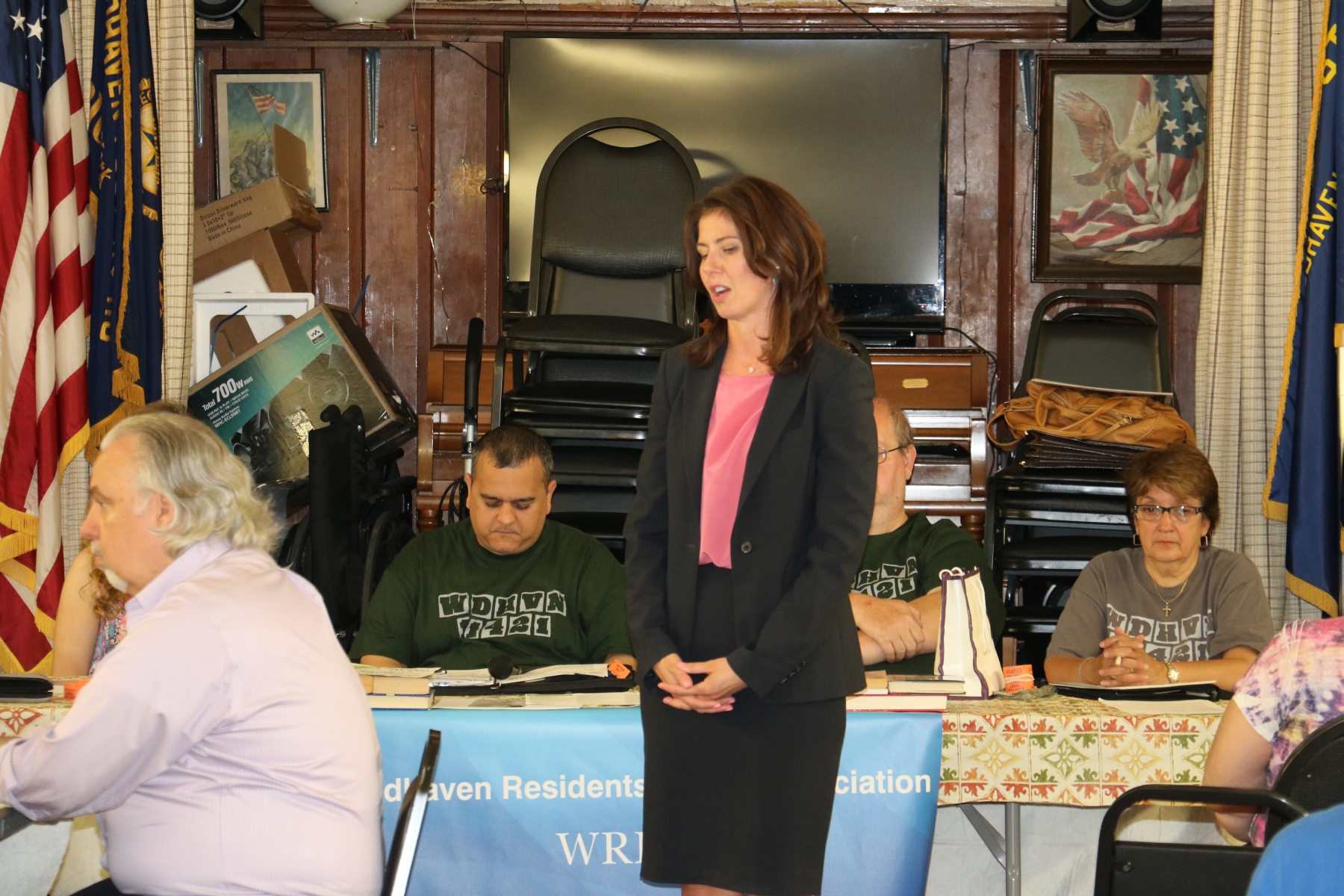 Here is video of CM Crowley addressing the membership of the WRBA.
We also had a few words from other guests - here, Greg Mitchell from Eric Ulrich's office gave an update and noted that he was there to help residents in Eric's district.
Lisa Gomes, the new District Manager of Community Board 9, also stopped by to say hello. CB9 will not hold any meetings in the summer, but you can still reach them by calling 718-286-2686 or email them at communitybd9@nyc.rr.com.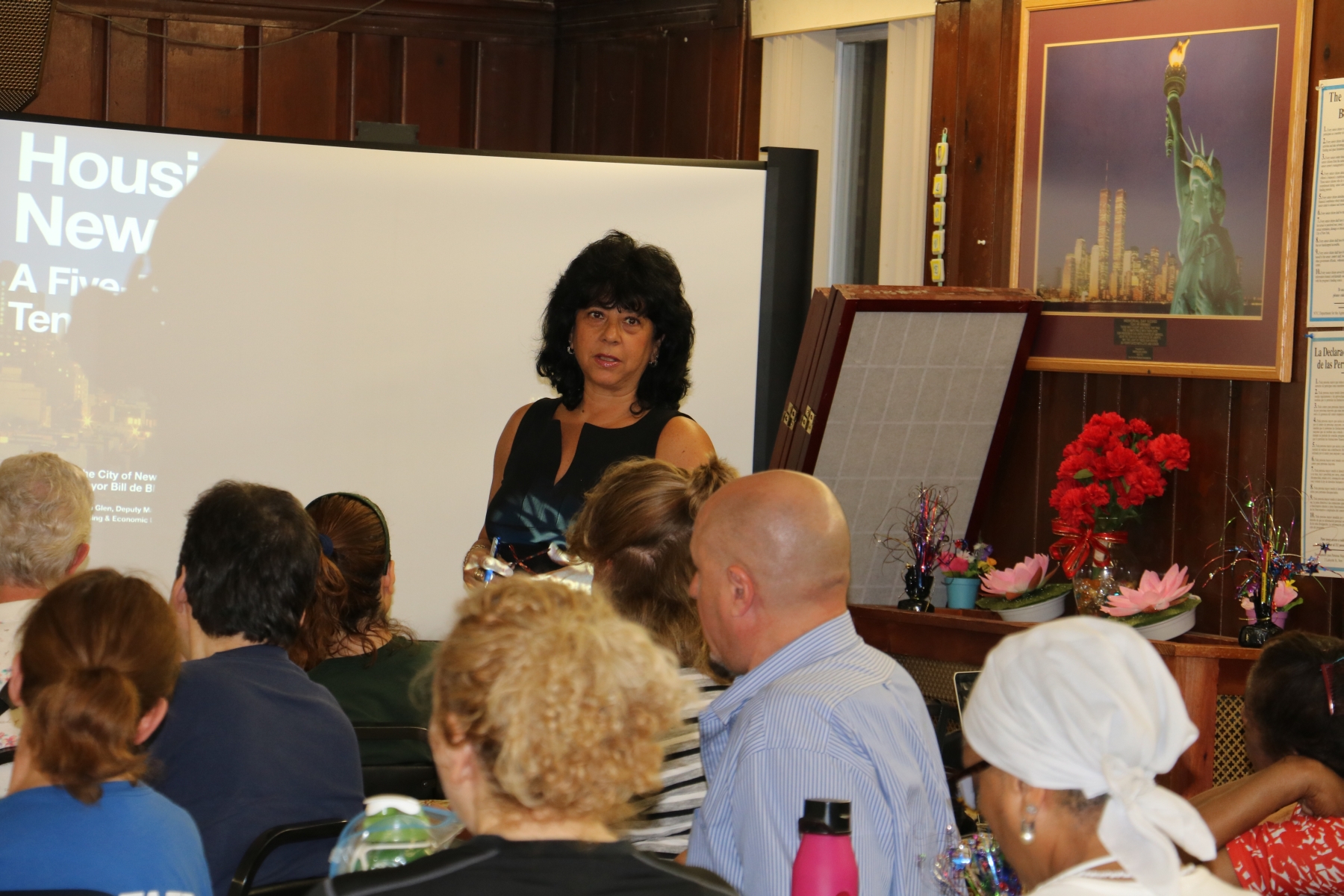 Next we were joined by Eric Wilson of Housing, Preservation and Development to discuss New York City's 5-borough, 10-year Housing Plan. There had been much concern that this plan would include Woodhaven, as far as legalizing basement apartments. According to Mr. Wilson that is not is the plans.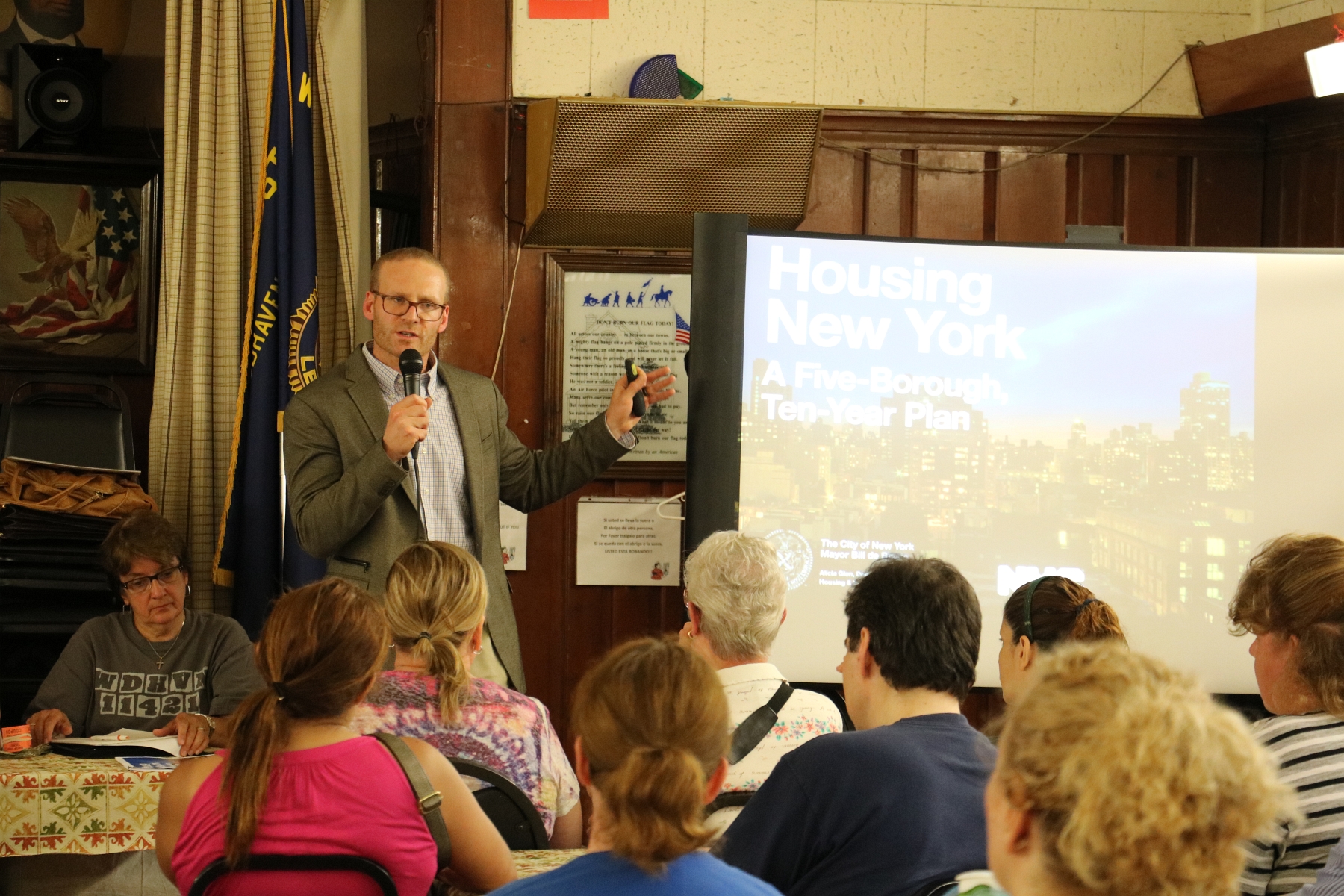 Here is the presentation put together by Mayor deBlasio's Office, presented by Mr. Wilson:
This presentation generated much lively discussion between the residents. Here, WRBA President Martin Colberg engages Mr. Wilson from HPD in conversation.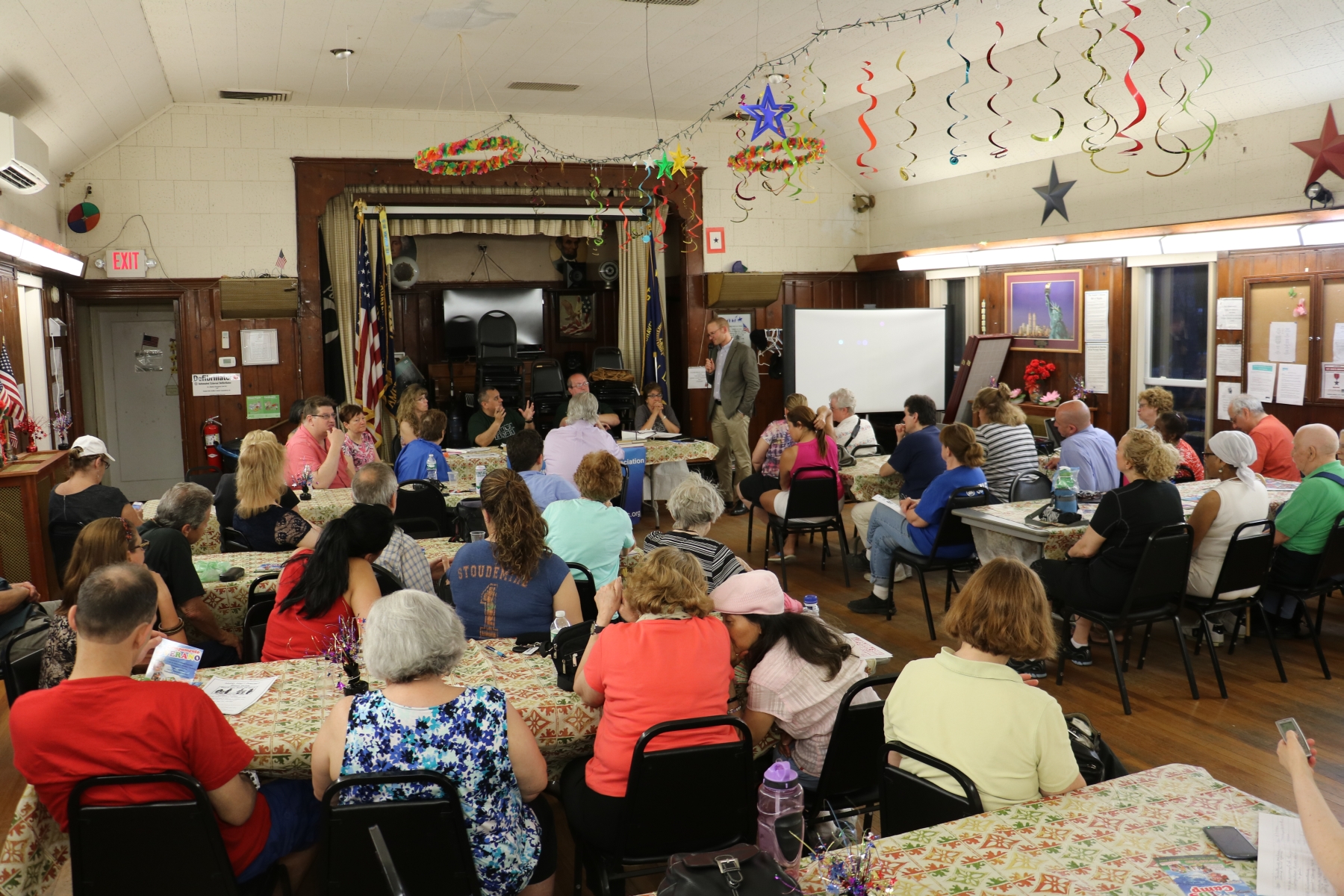 Here, WRBA Director Stephen Forte asks for clarification on a point that Mr. Wilson made.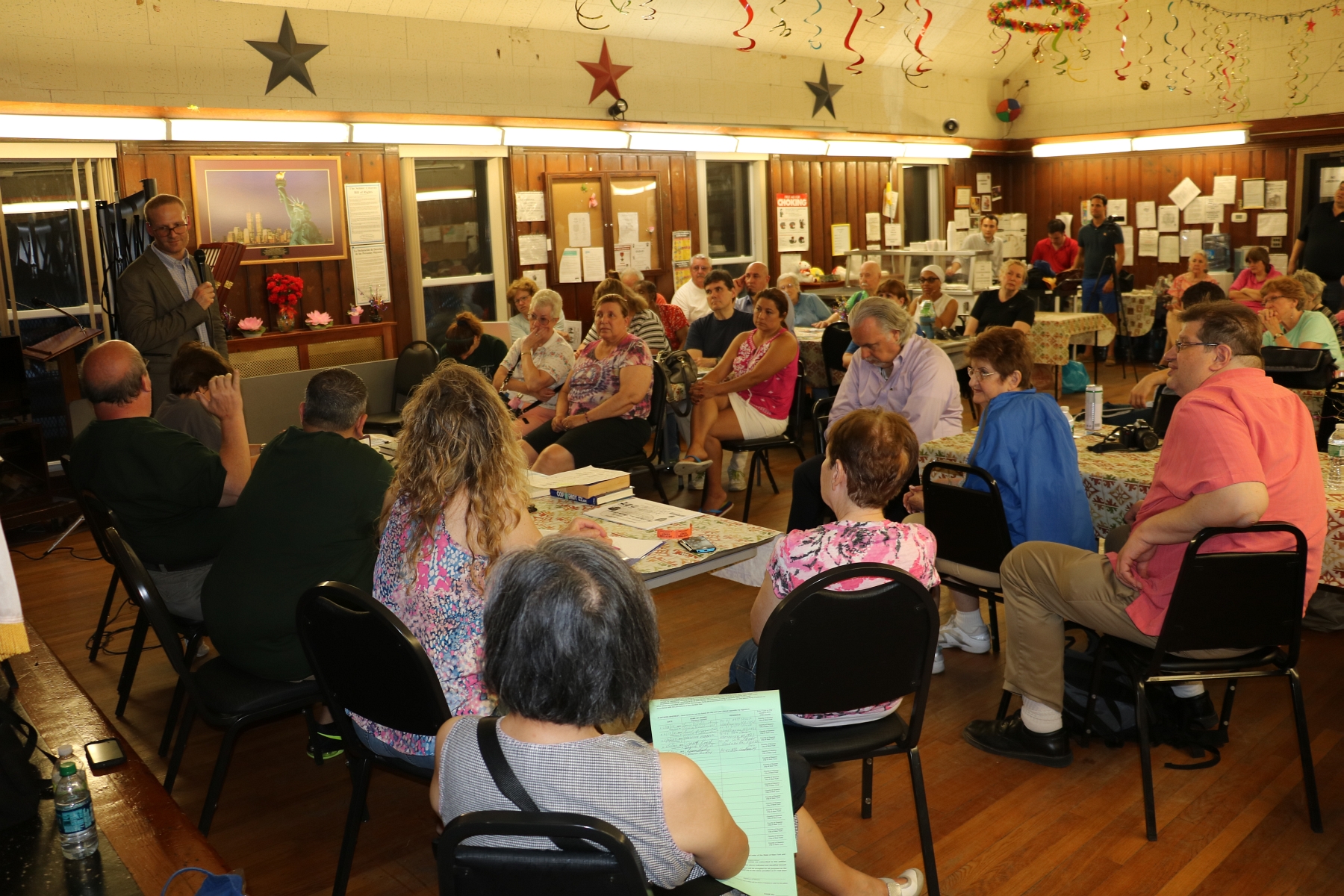 Here is the Q&A session that followed:
The hour was getting late (the meeting was scheduled from 7 to 9) but people were hanging in there - it's great to see so many people invested and interested in their community.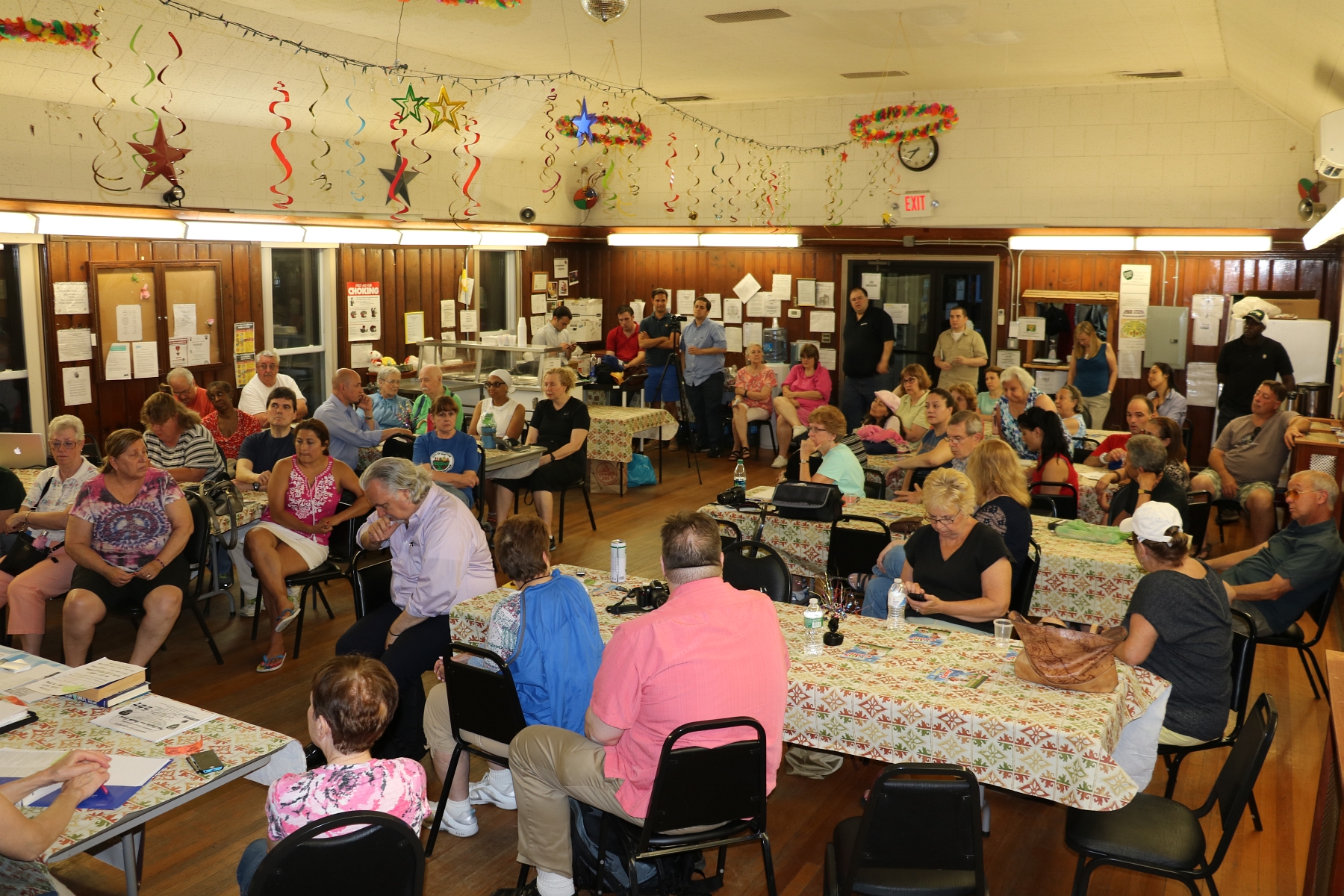 The WRBA is led by President Martin Colberg, now in his 2nd year. You can always contact the WRBA at 718-296-3735 or email them at info@woodhaven-nyc.org.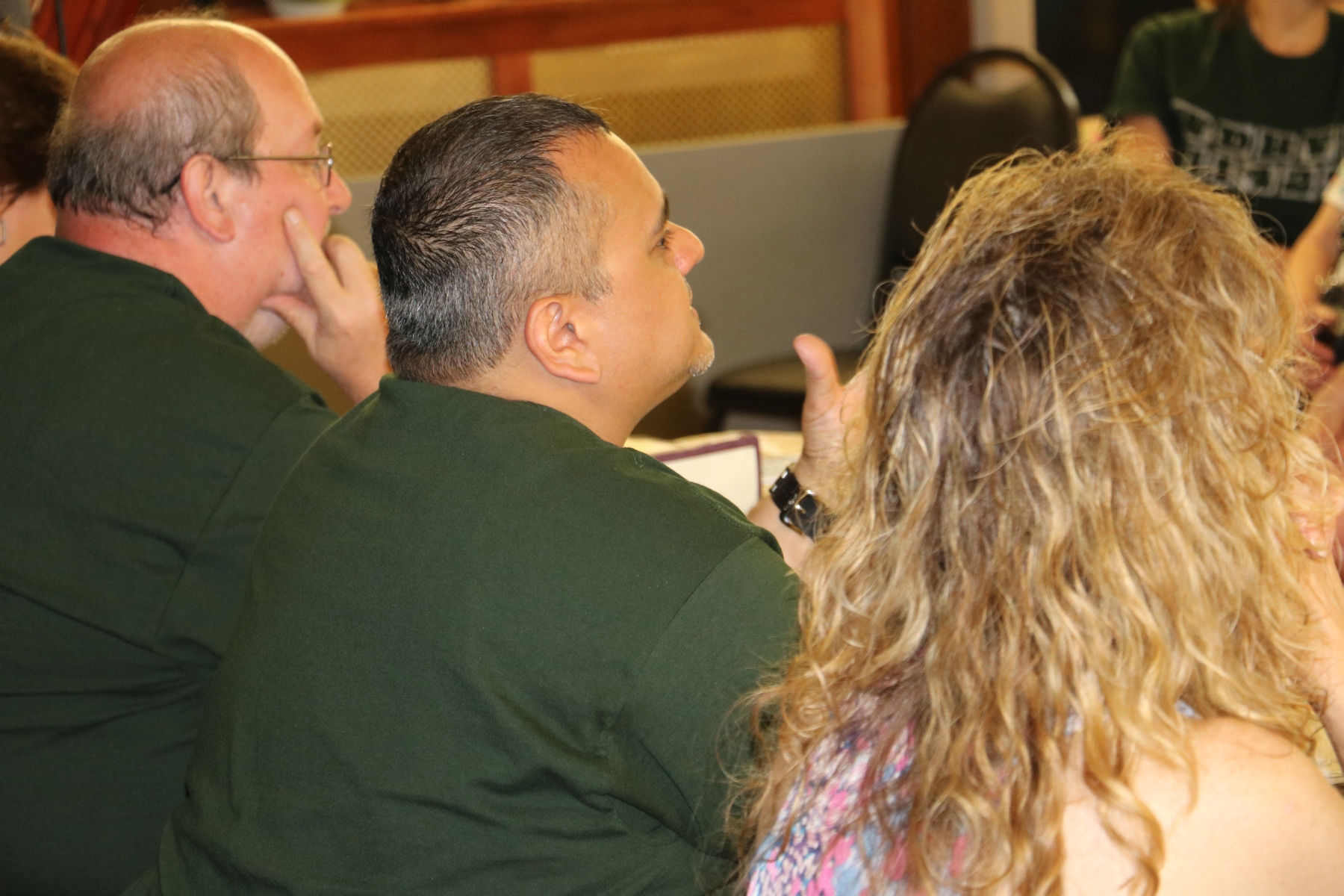 WRBA Treasurer Stephen Forte reads the updated charter of the WRBA, which needs to be voted on by membership.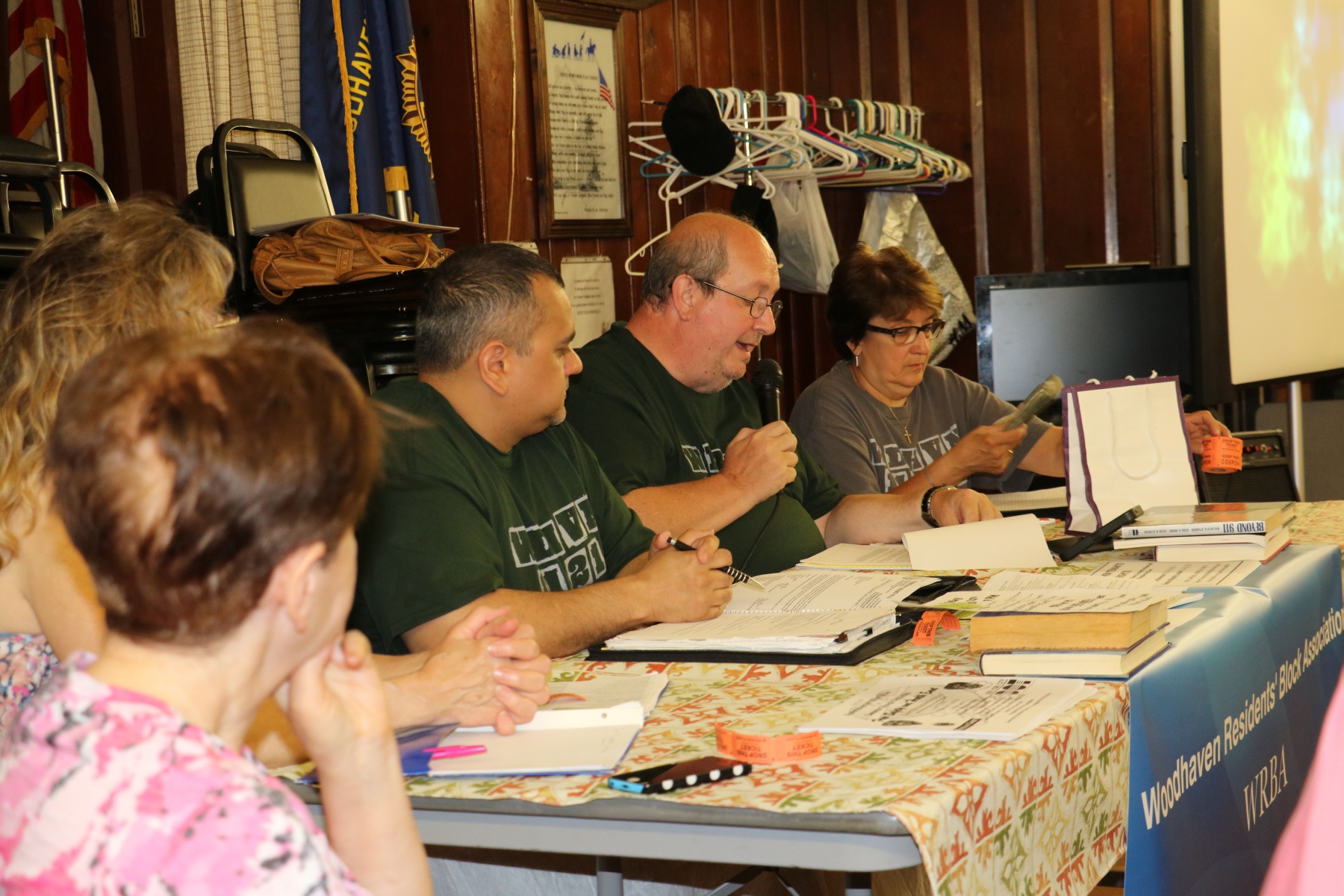 The new charter passed unanimously.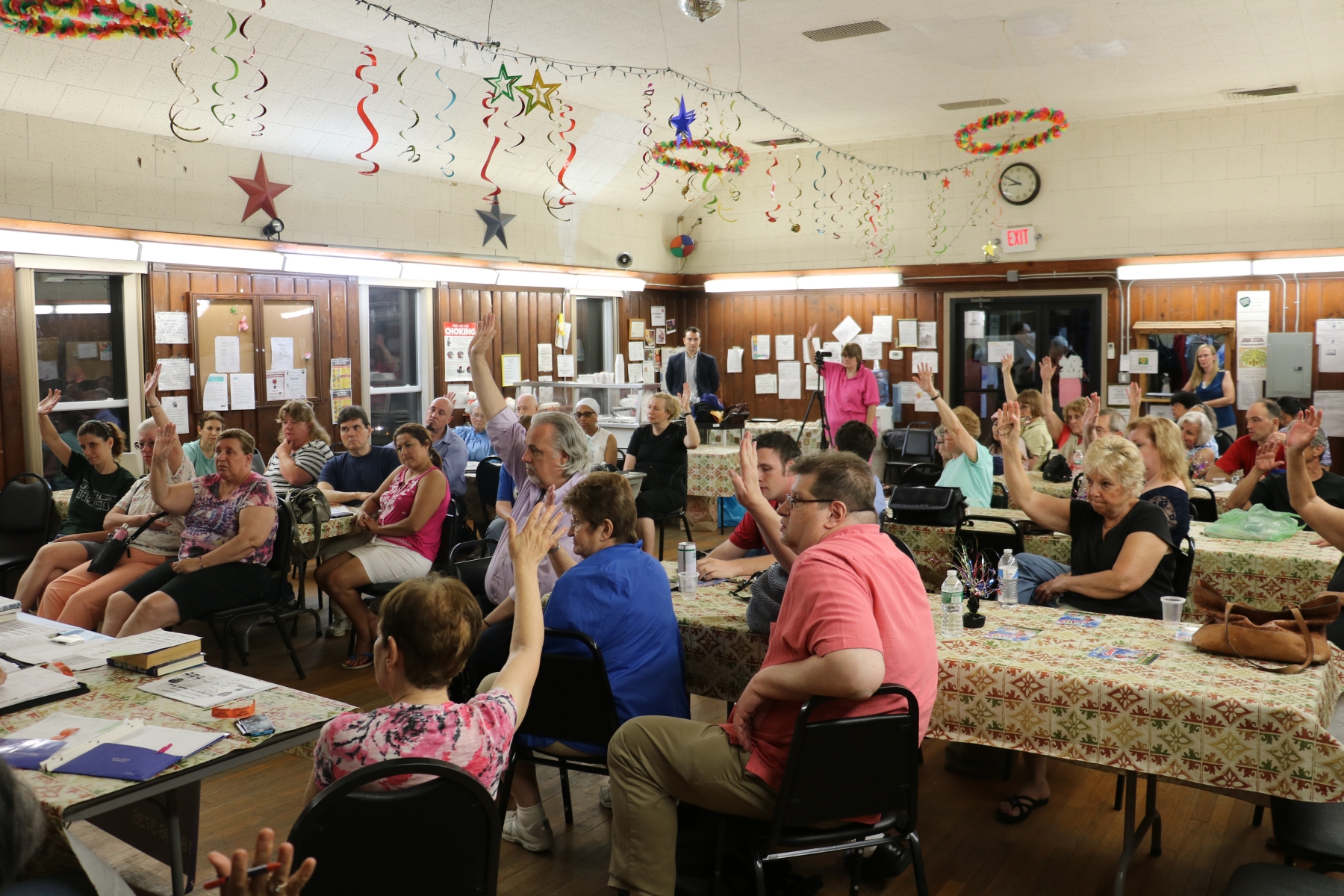 The WRBA bid farewell to Luis Gronda, who has been covering our meetings for the last few years, at first for the Forum and then for the Tribune. This was Luis' last meeting in Woodhaven - he will be moving on and working at the United nations. We wish Luis the very best of luck!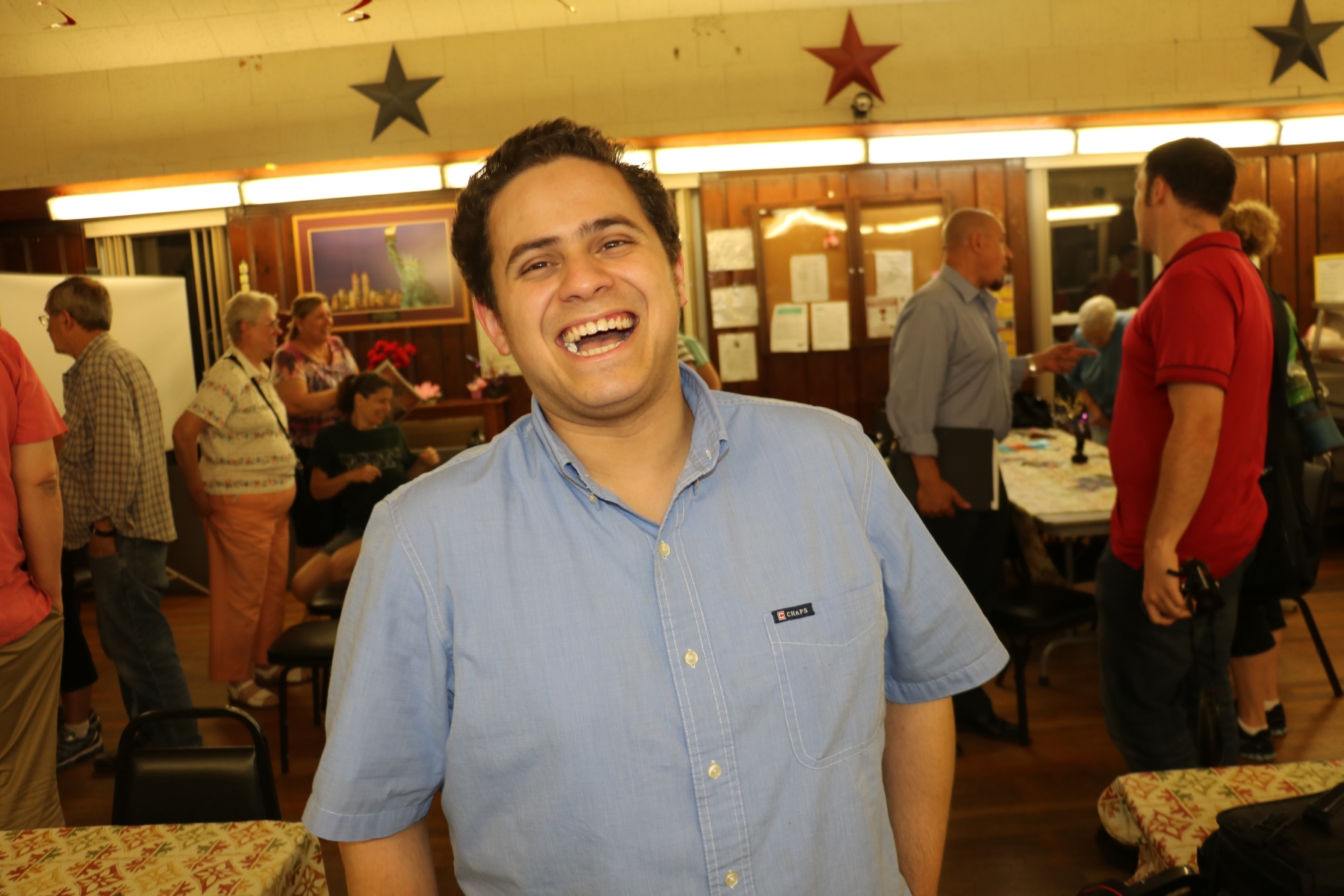 We will wrap up coverage of this meeting with a few more shots of the WRBA Royals - we are so proud of these kids. It is important that we as a community invest in our future - many thanks to all who donated towards the sponsorship of this team.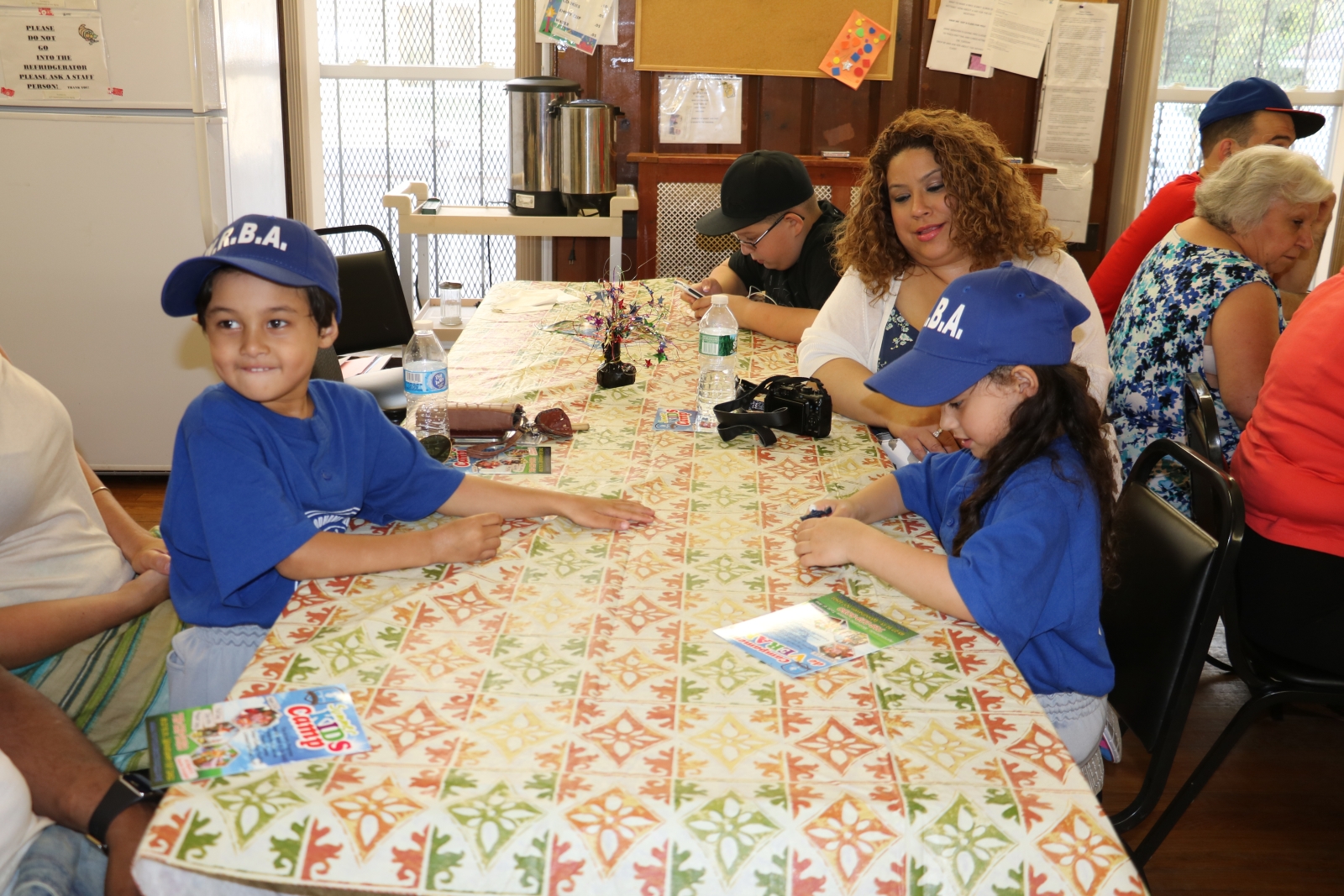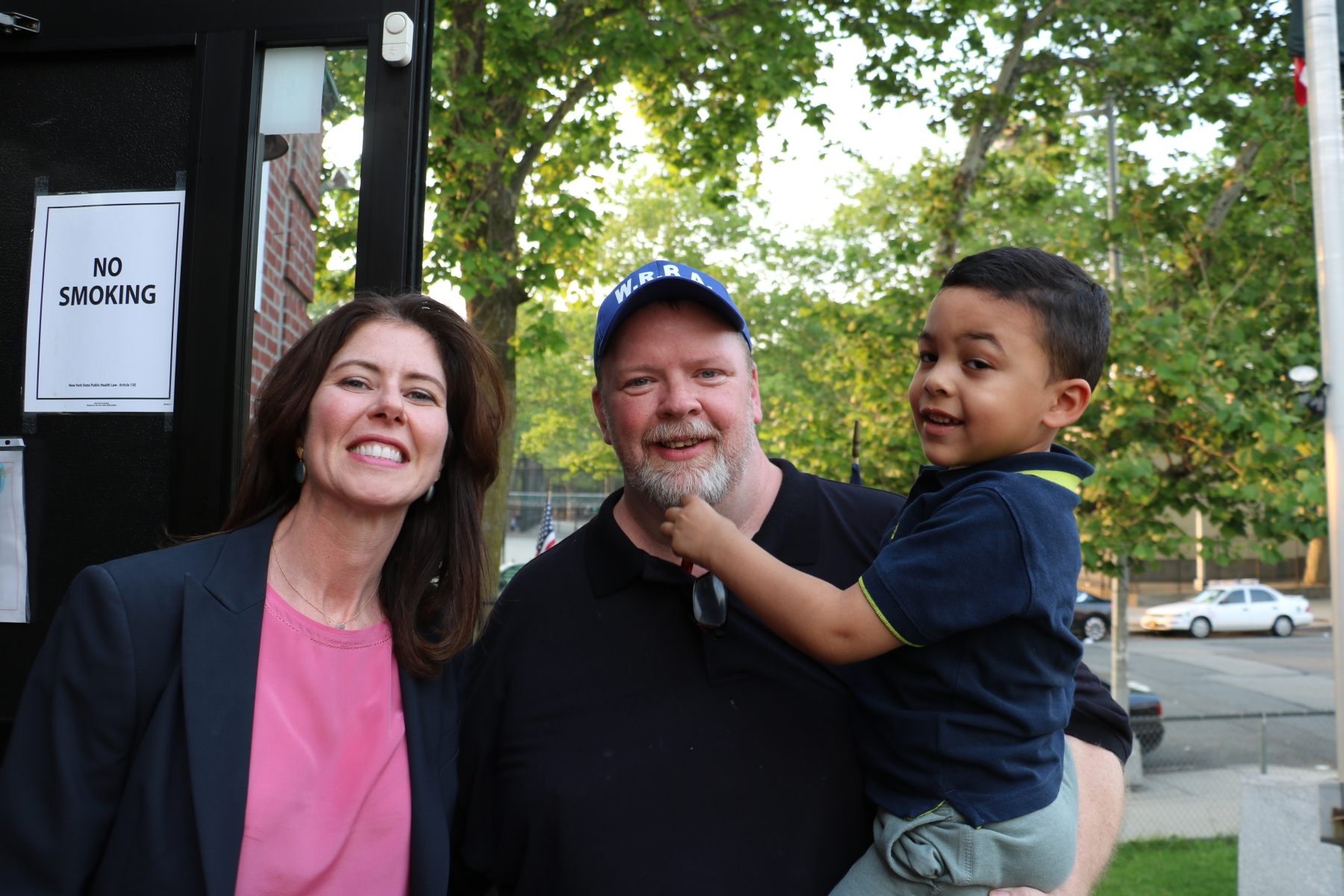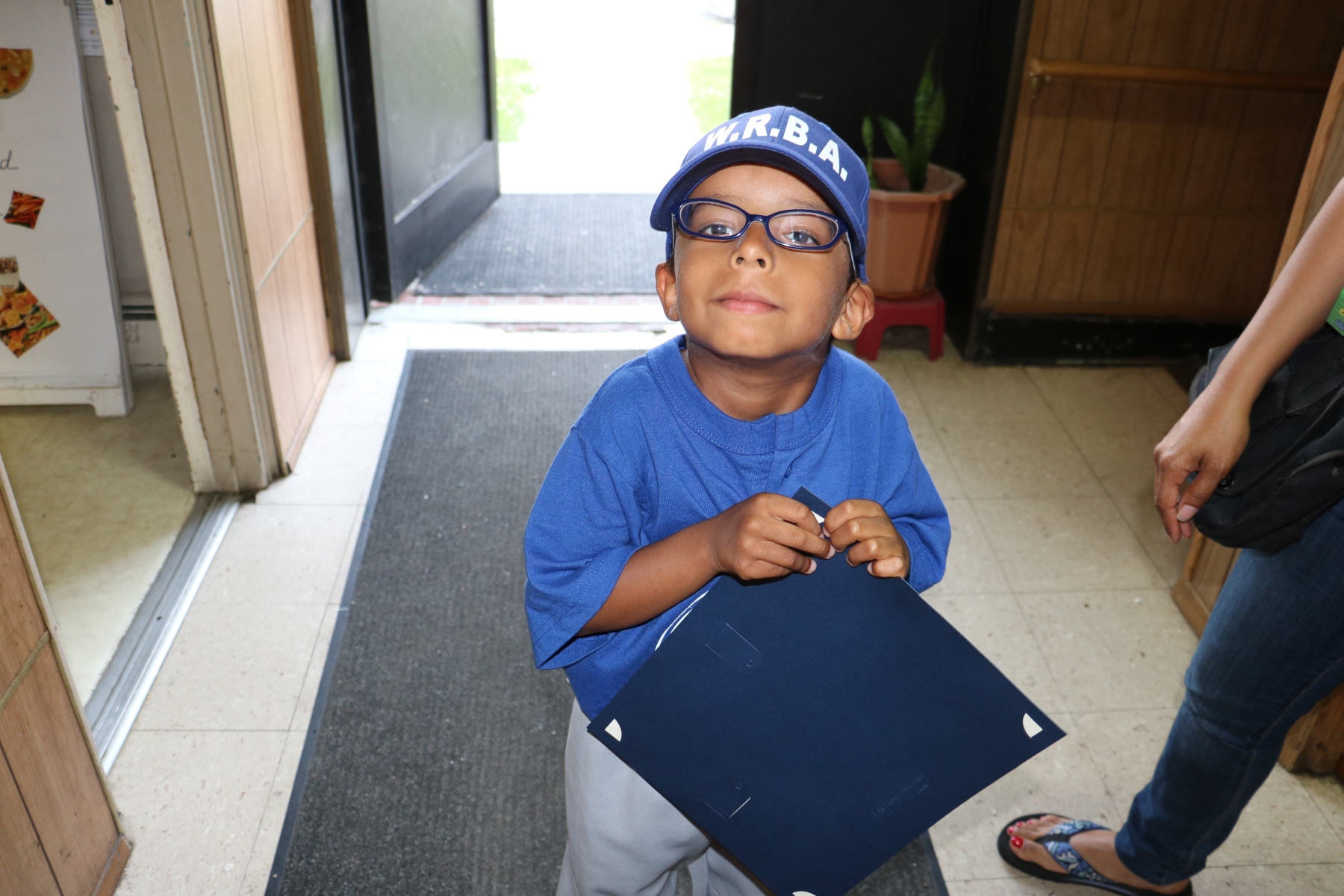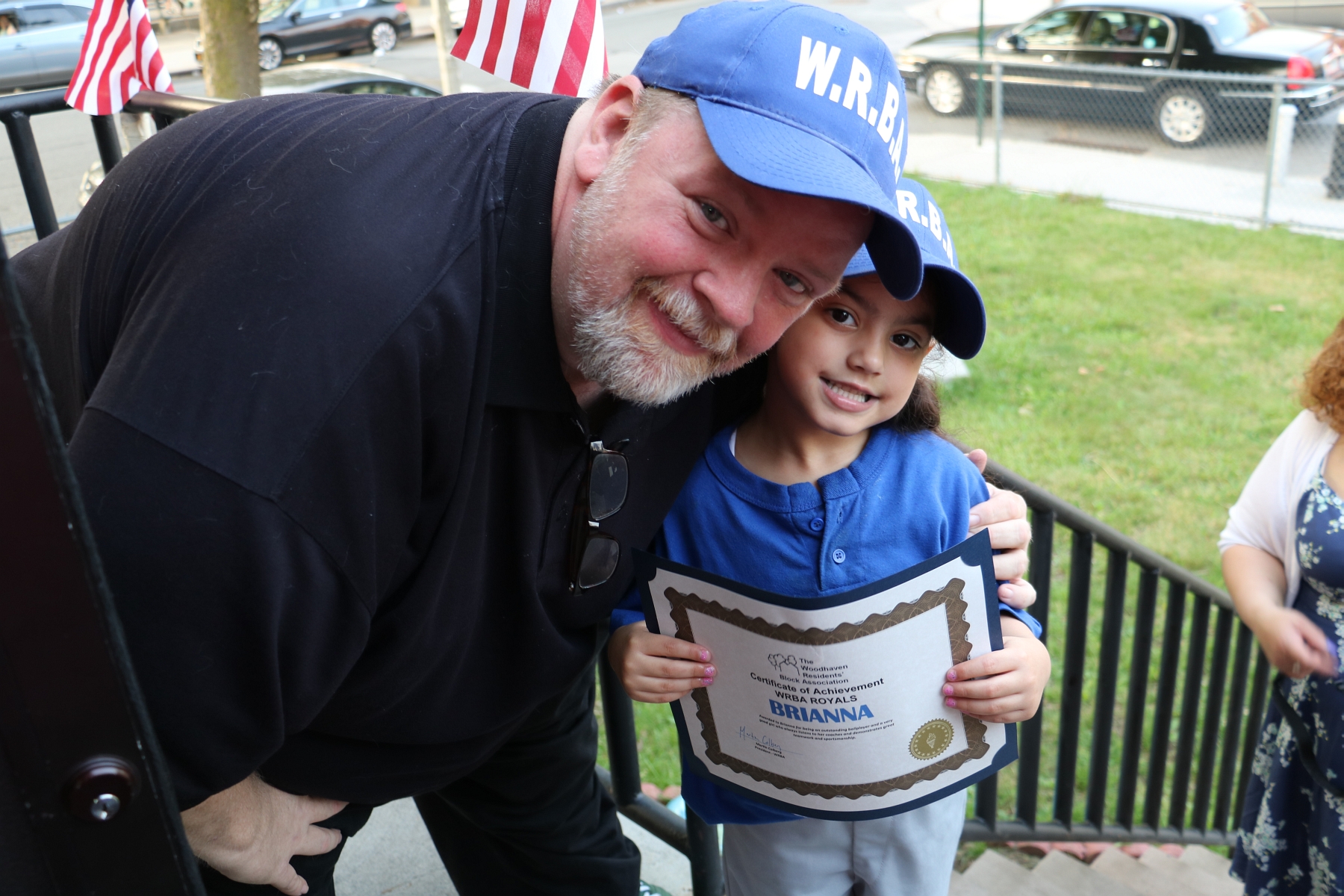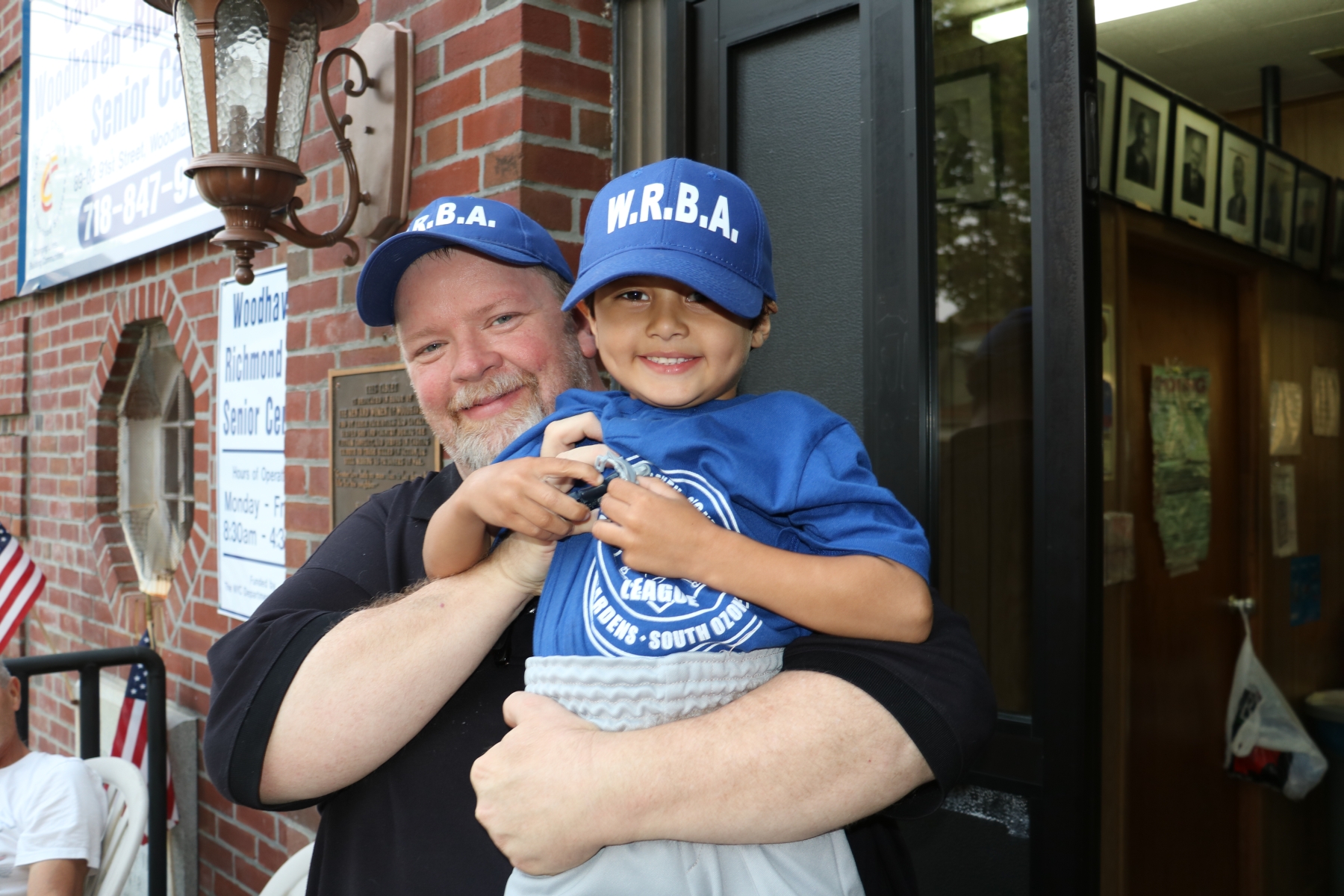 If you have any comments, or would like to suggest other projects, drop us a line at info@projectwoodhaven.com or projectwoodhaven@aol.com.
Return to Project Woodhaven's Home Page
Photos by Joey Wendell