The Woodhaven Residents' Block Association holds a Town Hall meeting once a month - here are some highlights from the November meeting:
A report from Officer Severino of the 102nd Precinct about 2 foot patrols on Jamaica Avenue during the holidays, the efforts by the 102 to tow illegally parked commercial vehicles off of our residential streets, protecting your deliveries during the holiday season and other quality of life issues.

Assemblyman Mike Miller spoke about the $250,000 that was allocated years ago for security cameras in Forest Park, and urged Governor Cuomo to release the funds. He also spoke about the latest news on the proposed Select Bus Service (SBS): it's been postponed to 2017, so it's not imminent, but it's still being considered. He also noted that there will be a special SBS forum on Nov. 30 at 7 p.m. at the American Legion Post 118, located at 89-02 91st St. in Woodhaven (behind PS 60).

Martin Colberg, President of the WRBA, commented on reports that the Woodhaven-Richmond Hill Volunteer Ambulance Corps is selling their building and may be moving out of Woodhaven.

Greg Mitchell, from Eric Ulrich's Office, was looking for residents who were interested in becoming Budget Delegates, for the annual Participatory Budgeting.
Each meeting begins with the Pledge of Allegiance - and the residents who come to our meetings are pledged to work together for the betterment of their community.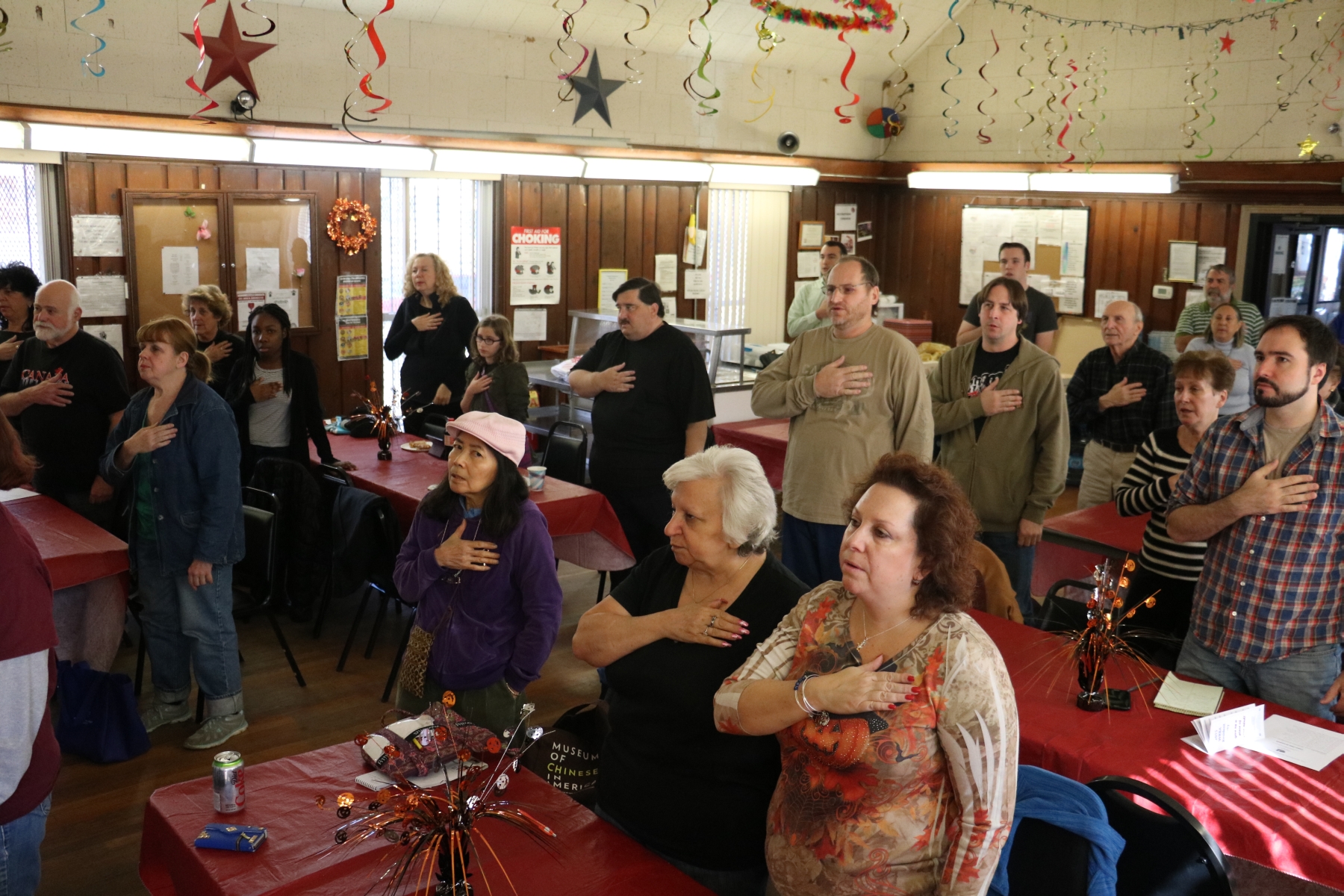 Officer Jose Severino, Community Affairs, 102 Precinct --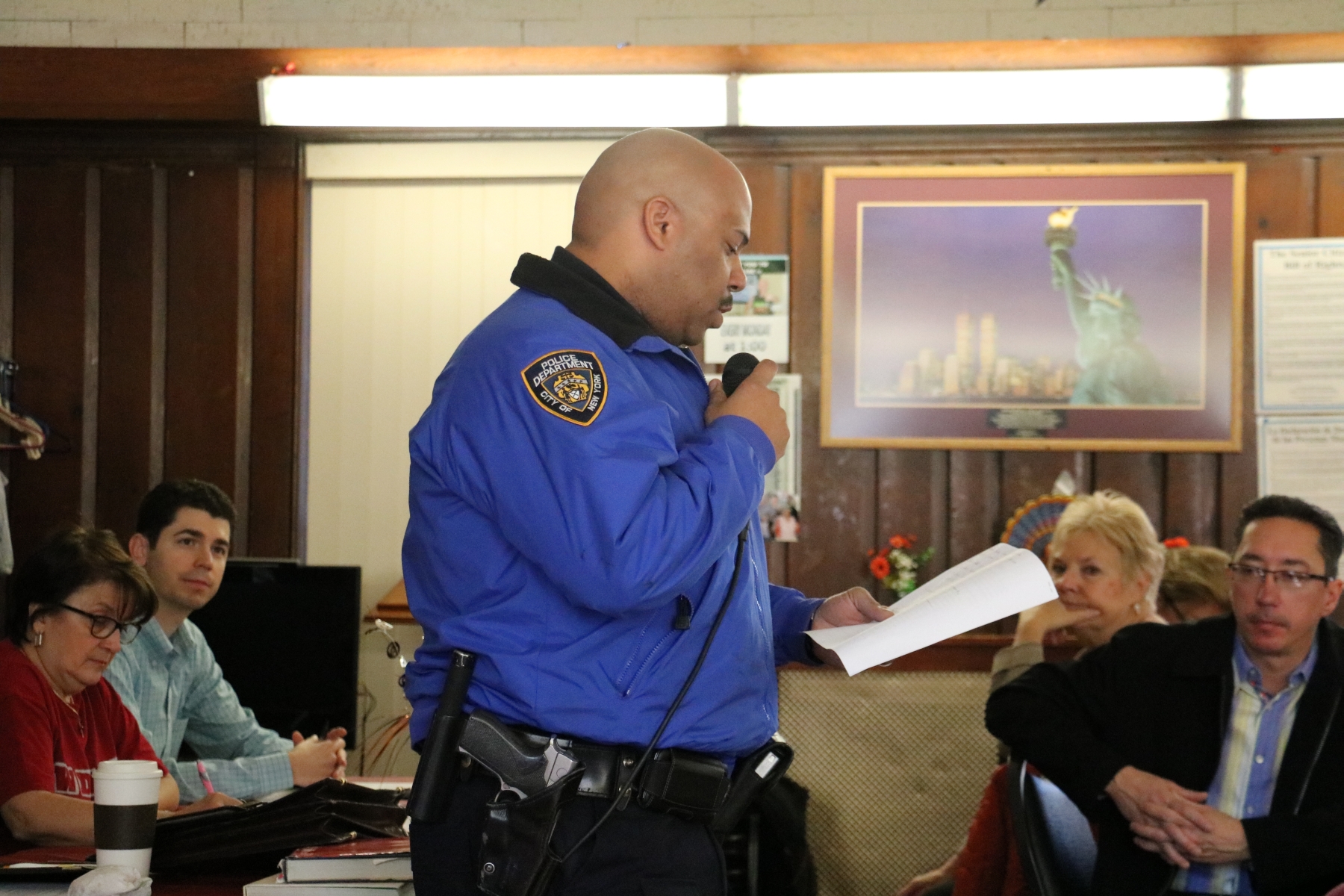 Here's Jose, on video, speaking to our residents:
Assemblyman Mike Miller --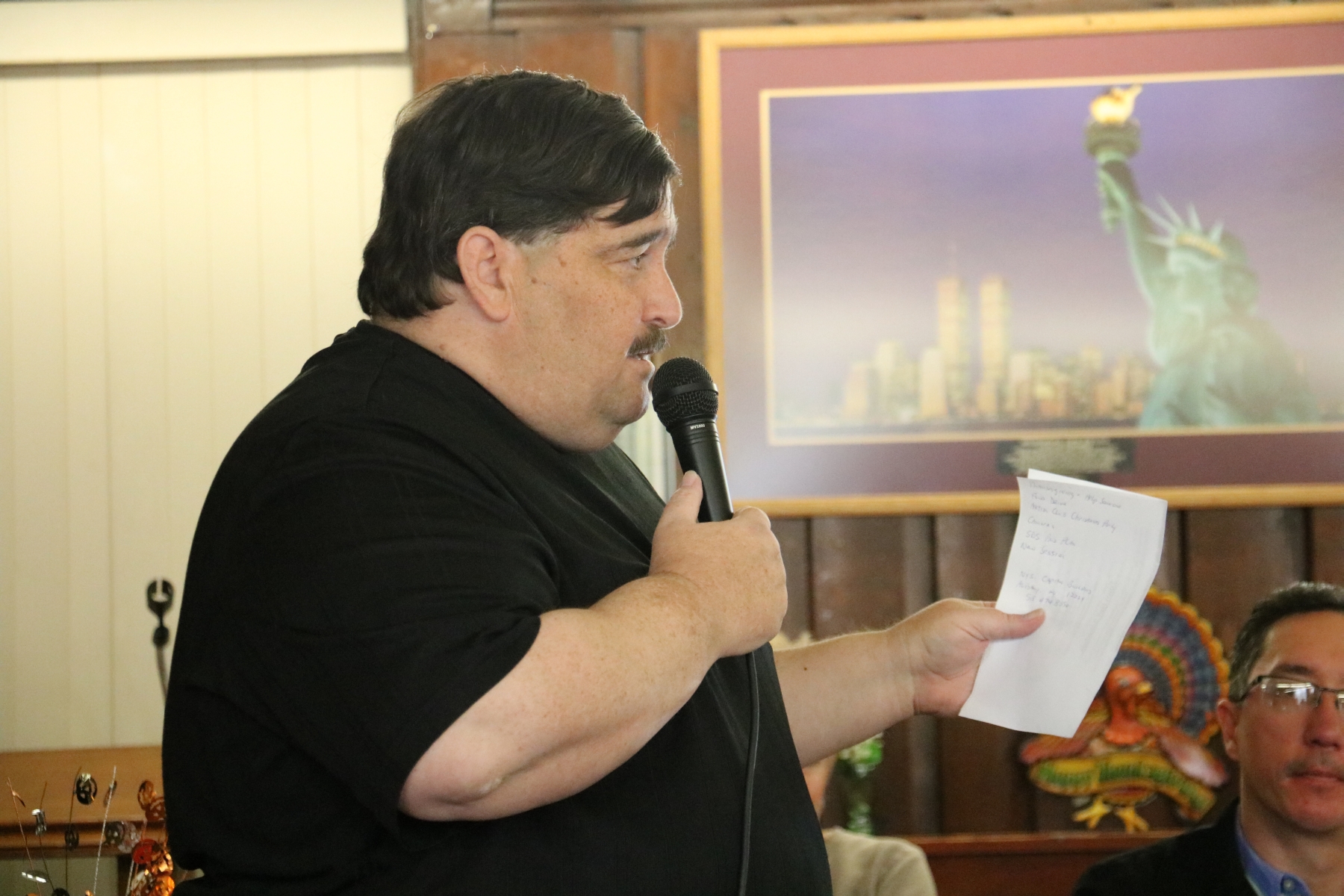 The
Martin Colberg (President of the WRBA) flanked by Giedra Kregzdys (Vice-President) and Stephen Forte (Treasurer).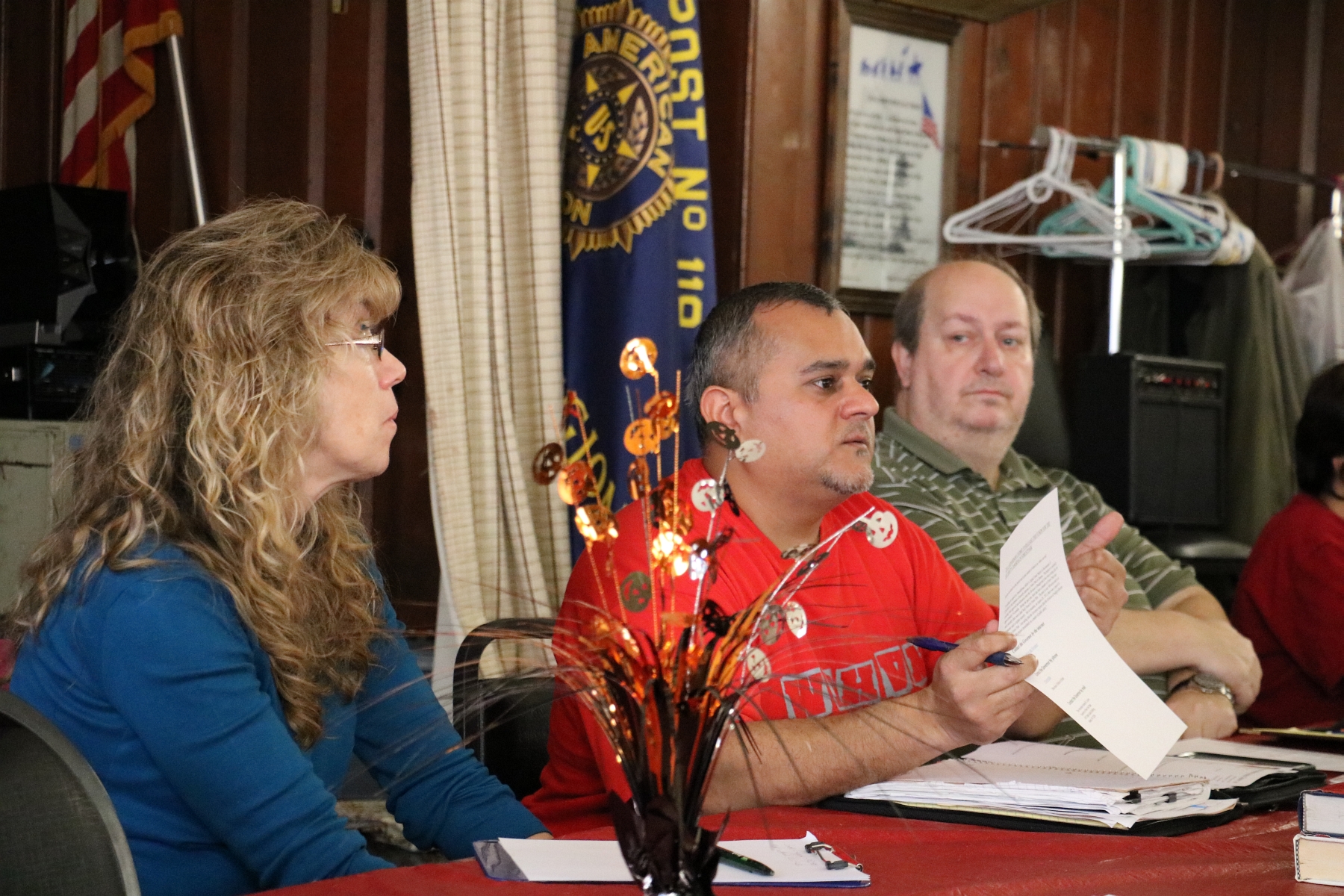 The
We always have a good turnout at the WRBA Meetings - come out and meet your neighbors! Here, Woodhaven's Man of the Year, Neil Giannelli, speaks on behalf of Sen. Joe Addabbo.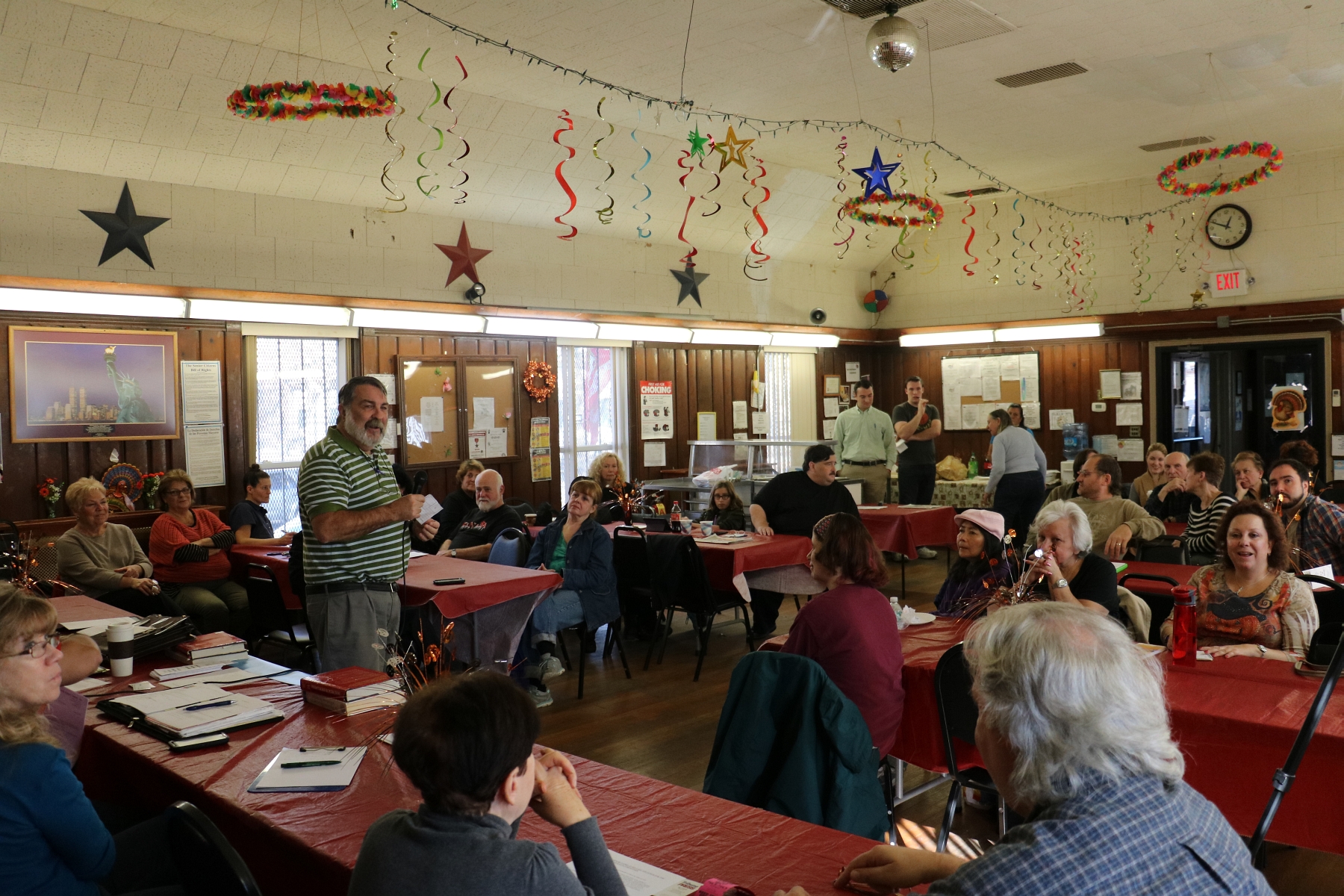 Stephen Forte addresses an issue with Evelyn Cruz, representing Congresswoman Nydia Velazquez.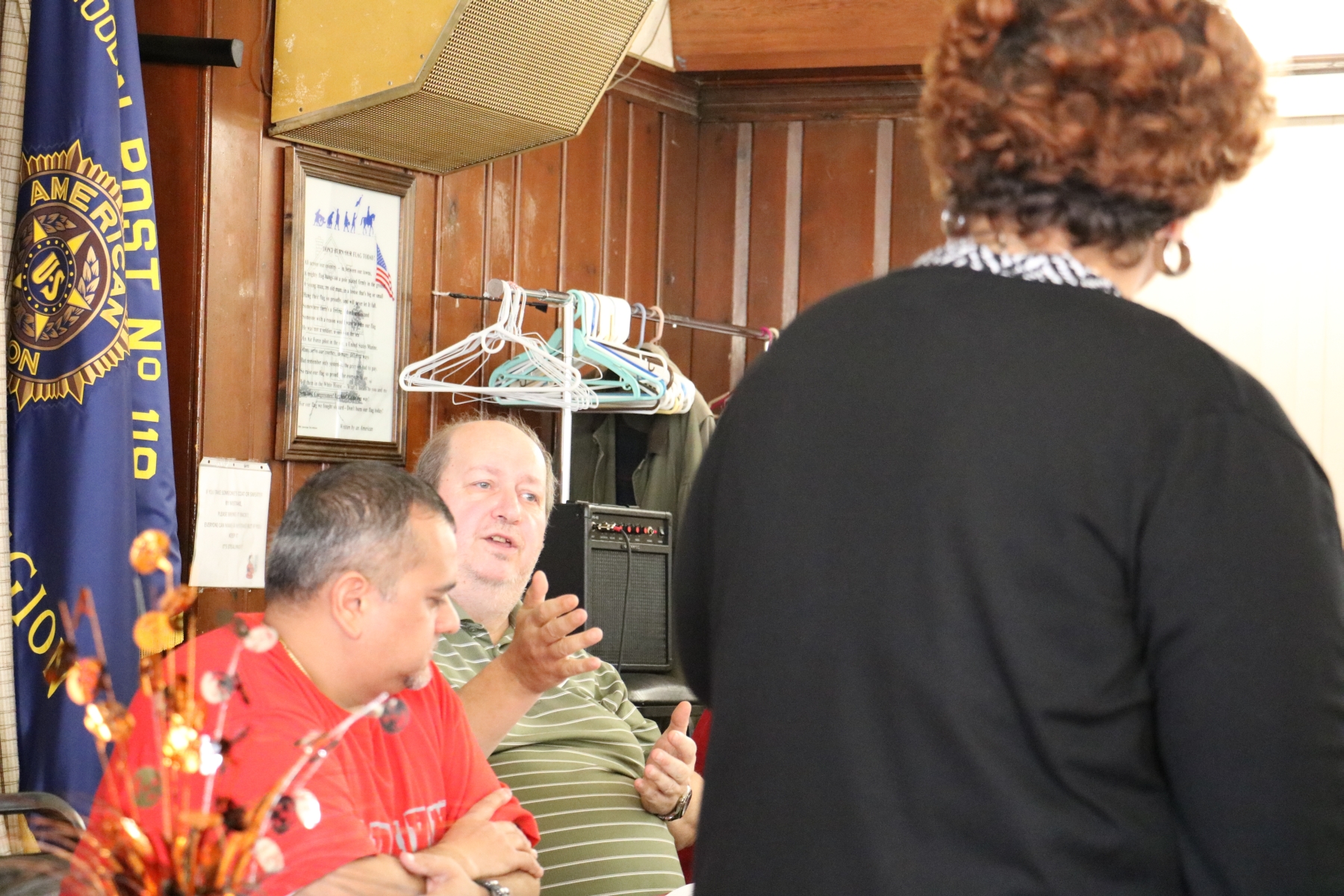 Maria Concolino, of the Friends of the Woodhaven Library, spoke about the libraries now being open 6 days a week. Also, the Woodhaven Library is holding a Buy-A-Book campaign - every $500 they raise will be matched, thus doubling your donation. The Buy-A-Book will take place on Monday, December 7th at the Woodhaven Library during operating hours.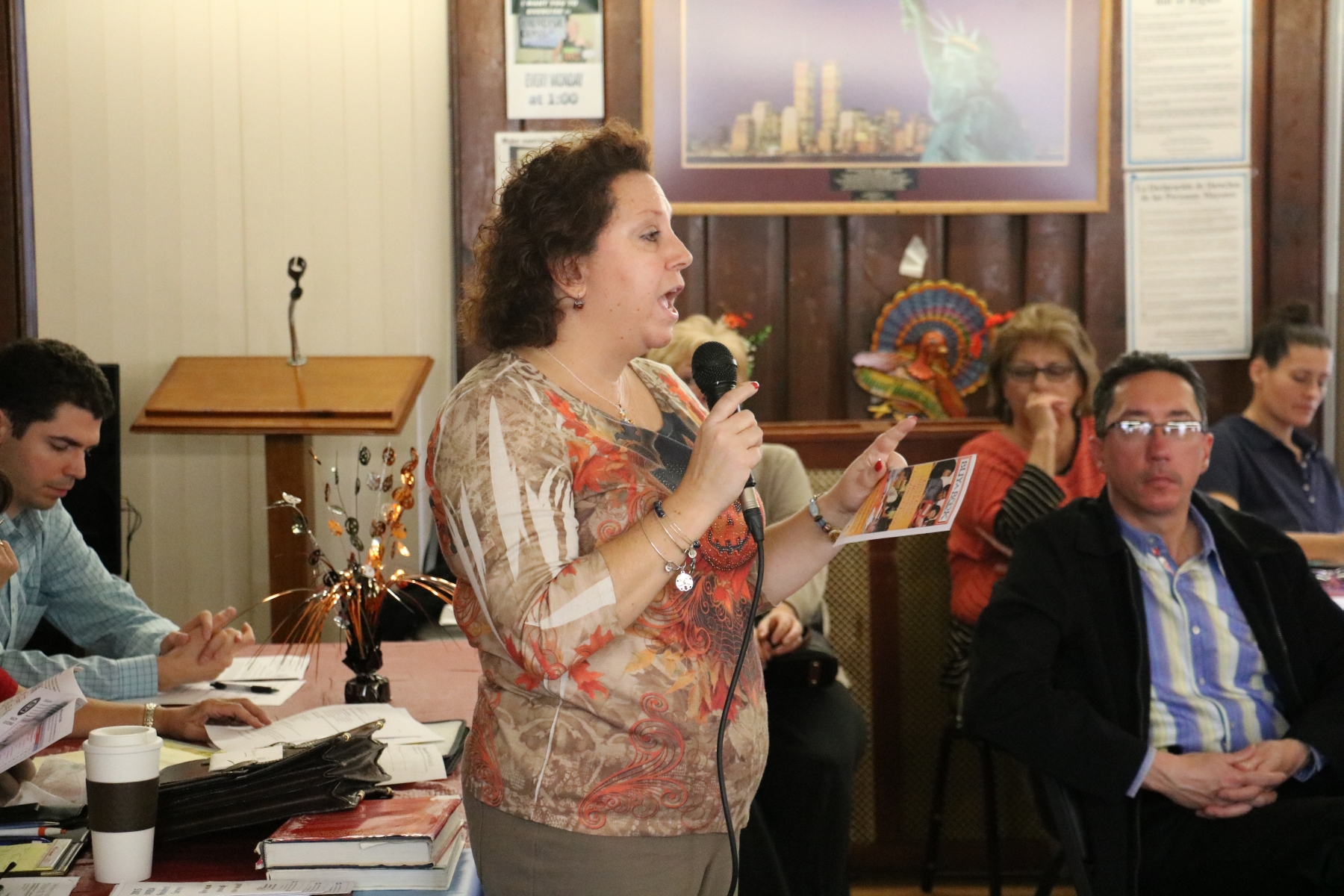 Then, finally, we have the topic of Select Bus Service, which dominated the meeting (you may have read about it here or you can check out Sen. Addabbo's Press Release here).
If you have any comments, or would like to suggest other projects, drop us a line at info@projectwoodhaven.com or projectwoodhaven@aol.com.
Return to Project Woodhaven's Home Page
Photos by Joey Wendell