Marinus Willett - Bravest Son of Liberty
On Wednesday May 31st, a packed meeting of the Woodhaven Cultural & Historical Society was graced with a presentation by one of its more beloved and long-standing members, June McCowan. This month's presentation was about Marinus Willett, a hero of the Revolutionary War, and June McCowan's 3rd Cousin (5 times removed, or number of generations between people). This was a must-see presentation for fans of history, especially the Revolutionary War. As you can see, we had a great turnout to see this detailed and interesting presentation.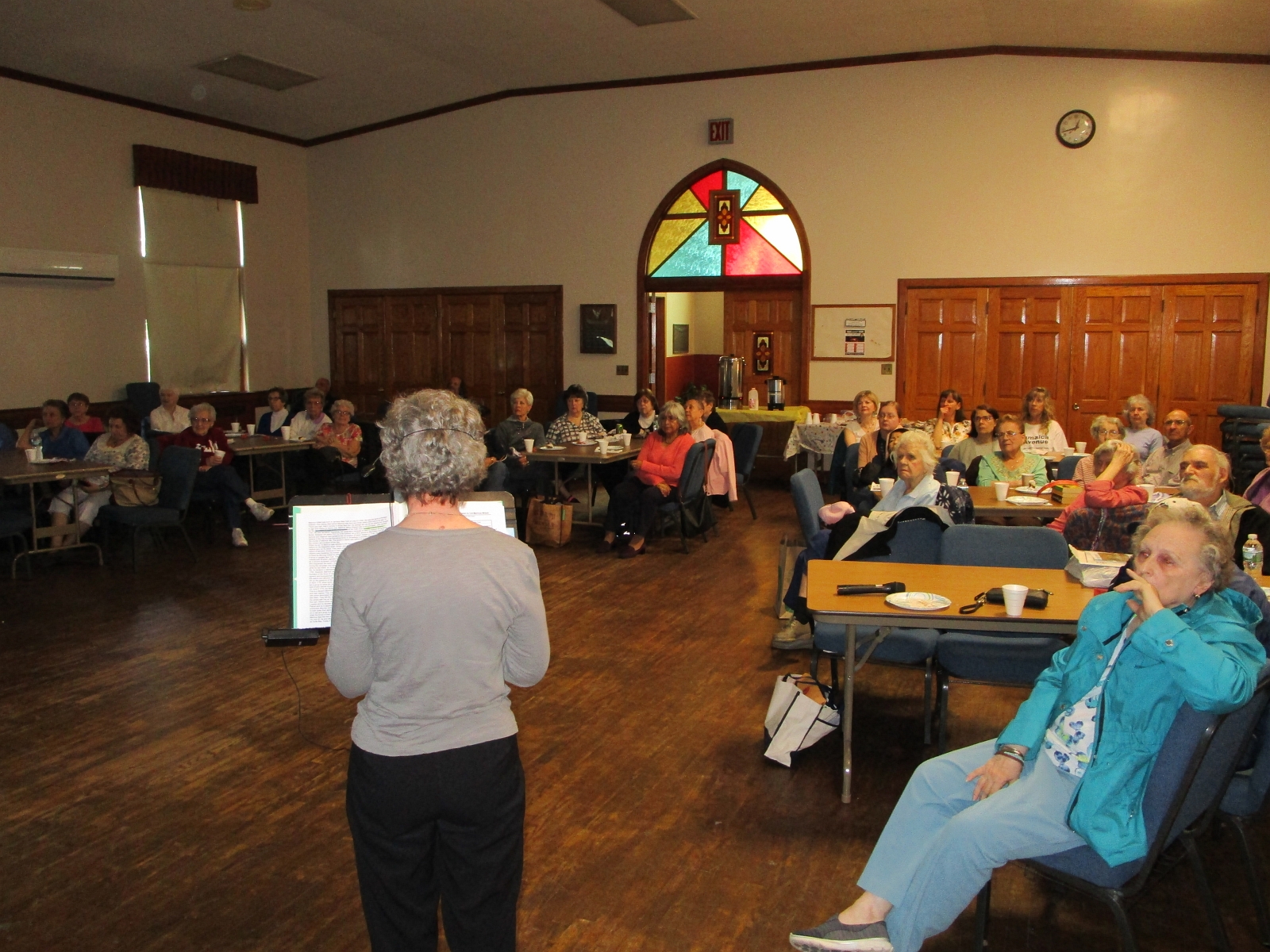 If you missed
it, you missed hearing how Marinus Willett single handedly seized a British wagon loaded with muskets, shot and powder, and the great impact he had on our nation's quest for liberty. As a treat, we have captured the presentation here for your viewing pleasure:
Here are a few pictures from the presentation.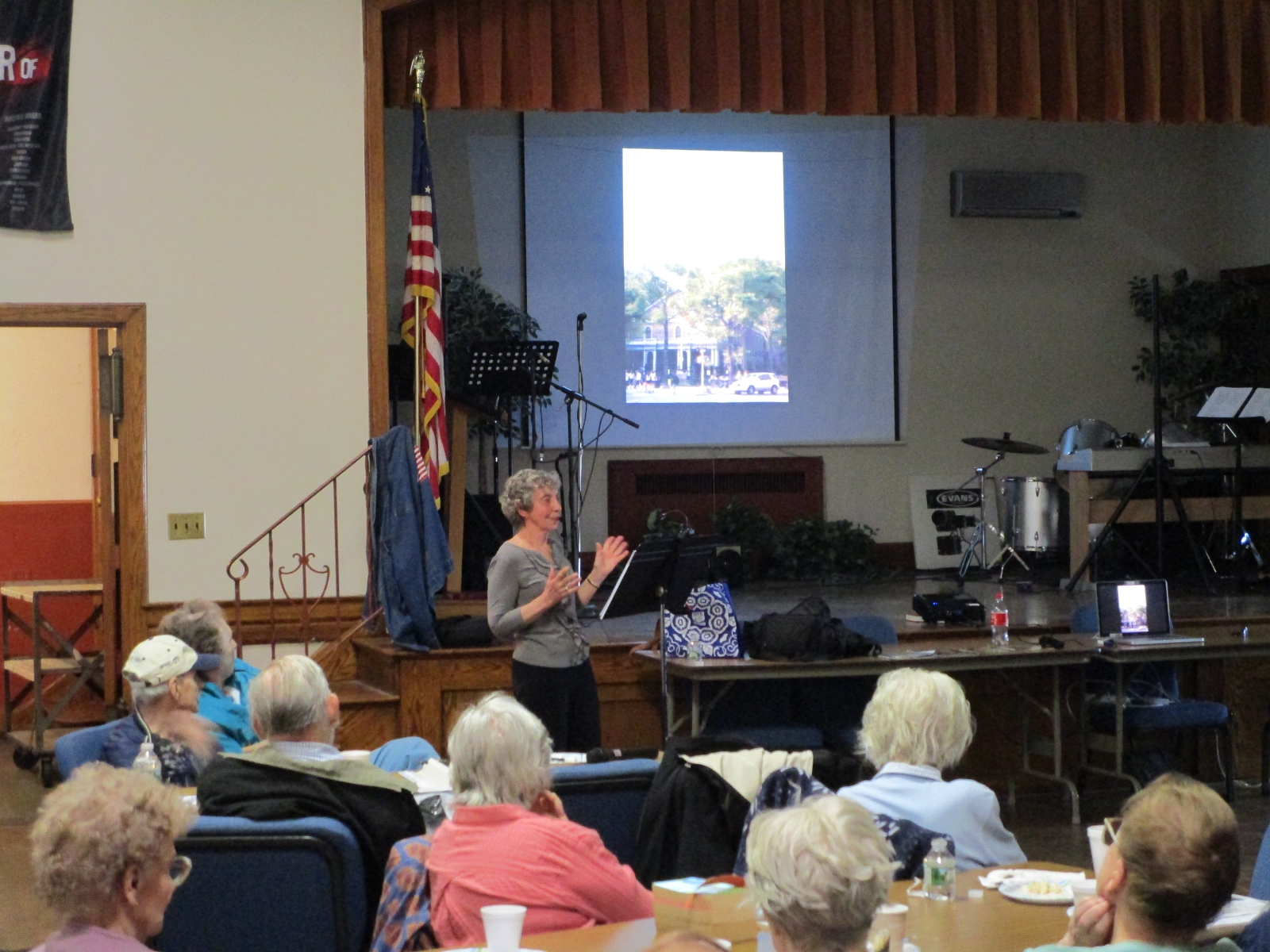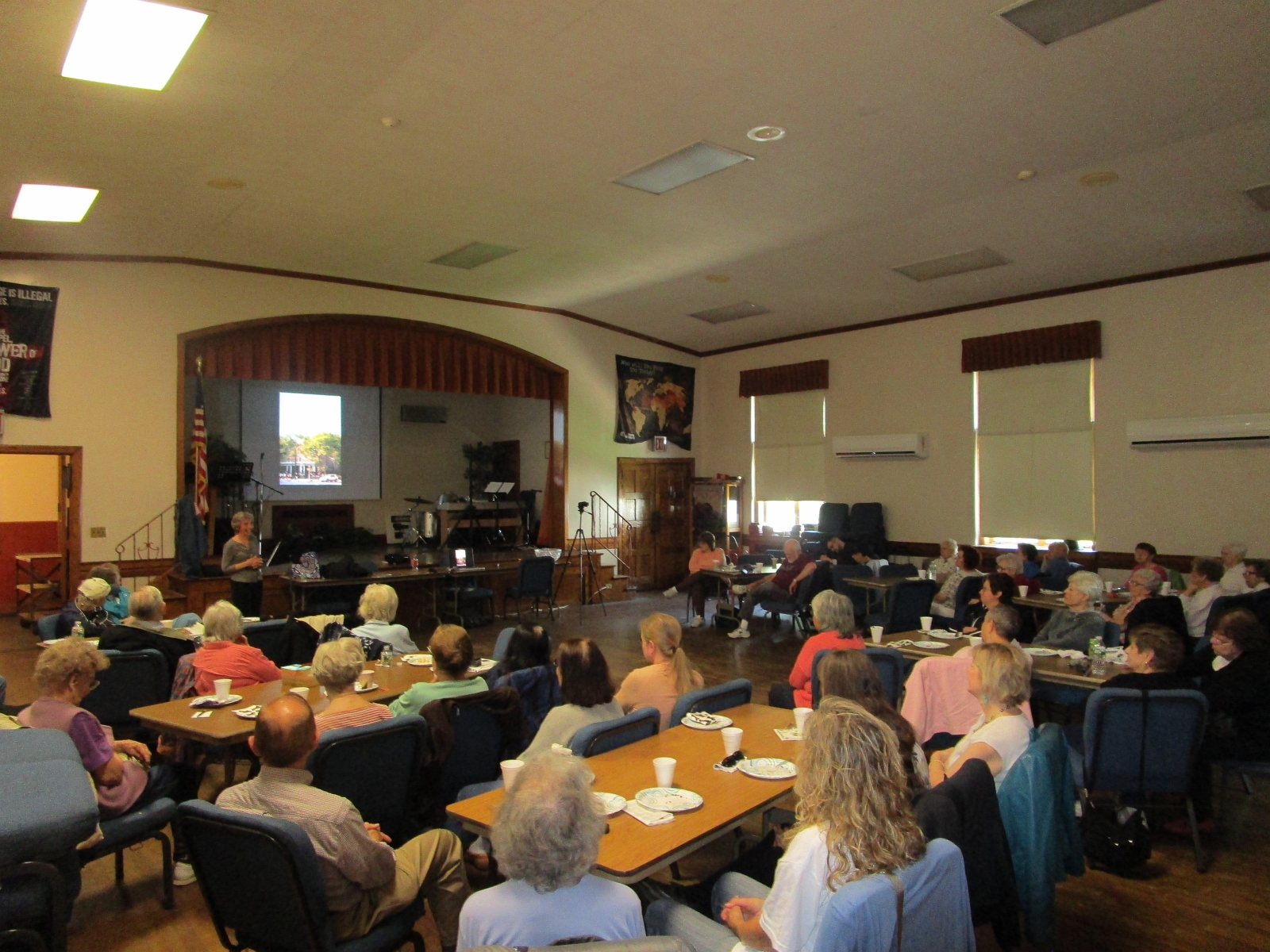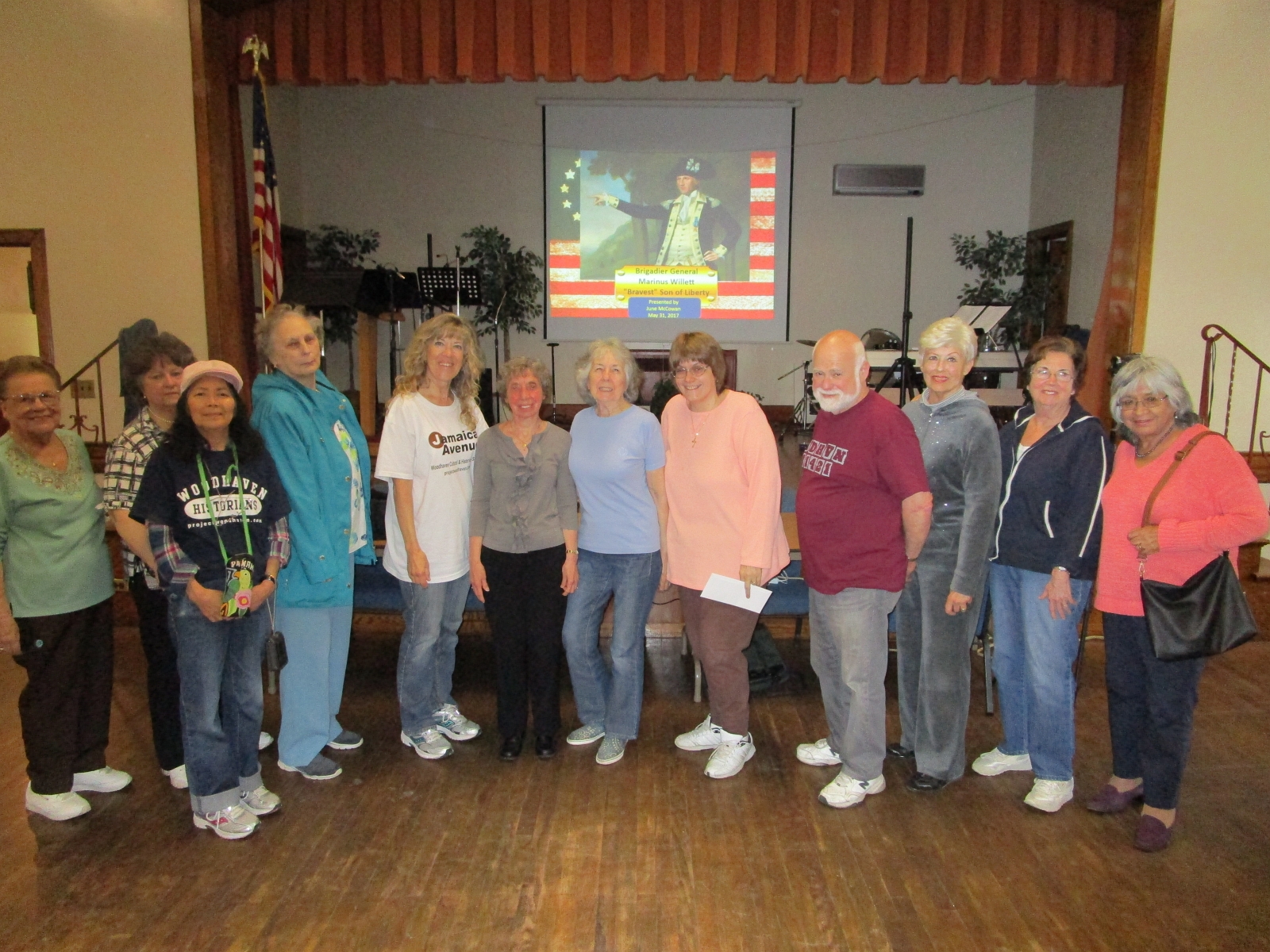 If you have any comments, or would like to suggest other projects, drop us a line at info@projectwoodhaven.com or projectwoodhaven@aol.com.
Return to Project Woodhaven's Home Page
Photos by Joey Wendell