Looking for that perfect gift for the person who loves Woodhaven? We have a few items you can buy - and all proceeds go to the Woodhaven Cultural & Historical Society.
Select the item or size you want from the drop-down list, and click Add to Cart to go to the next page where you can enter quantities. Then, click on Continue Shopping to choose another item / size from the list.
Supplies of both items are limited. Here's what you can buy:
A Jamaica Avenue T-Shirt - show your pride in Woodhaven and the J Train!
And the famous book The Story of Woodhaven and Ozone Park, written by the late Vincent Seyfried. This book is a true gem, a must-have for any fan of Woodhaven's history (and Ozone Park!). And the supplies of this book is truly limited. We aren't sure when we'll get funding to reprint copies of this - so this might be the last chance for a while to get this book.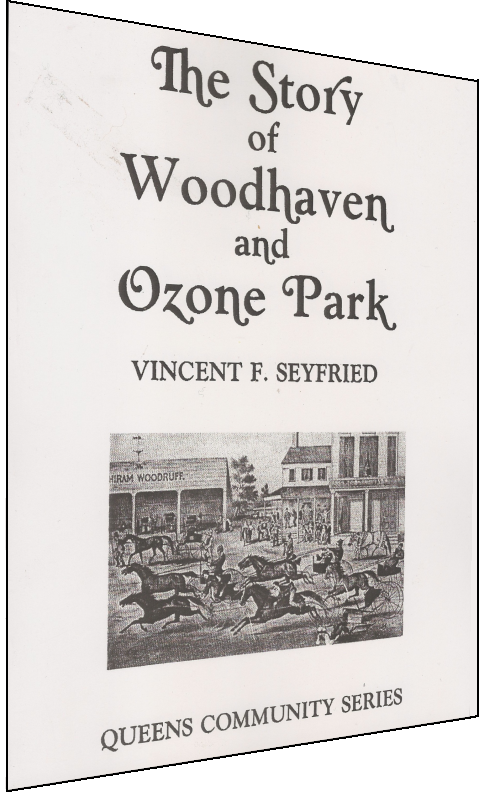 If you have any comments, or would like to suggest other projects, drop us a line at info@projectwoodhaven.com or projectwoodhaven@aol.com.
Return to Project Woodhaven's Home Page
Photos by Joey Wendell