Each December, the start of the Holiday Season is marked by several occurrences -- the appearance of the holiday lights on Jamaica Avenue, the start of the Christmas Music, the Christmas Tree Lighting ceremony, and finally the Annual Christmas Parade. Last year, it poured on the parade marchers -- this year, we were much more fortunate. Though it was a wee bit chilly, the skies were clear and the marchers were very happy. They gathered just before noon at 96th Street at the Cordon Bleu.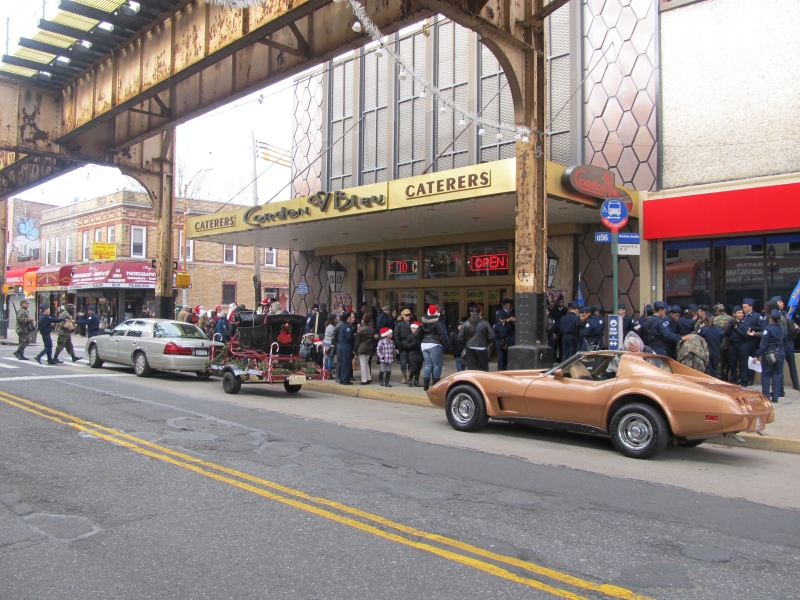 The marchers and children milled around, waiting to get started, and they socialized with Santa and Frosty and Rudolph et al. Meanwhile the marching band warmed up. Check out Santa's sled below -- that's an authentic 18th Century Sled. Beautiful, isn't it?

The parade kicked off a bit after noon, with the 102nd Precinct providing security and leading the way. Below, Maria Thomson - Executive Director of the Greater Woodhaven Development Corporation and the Woodhaven Business Development Corporation (who sponsor the parade, the tree lighting, the lights, etc.) -- leads the parade and wishes Woodhaven a Merry Christmas.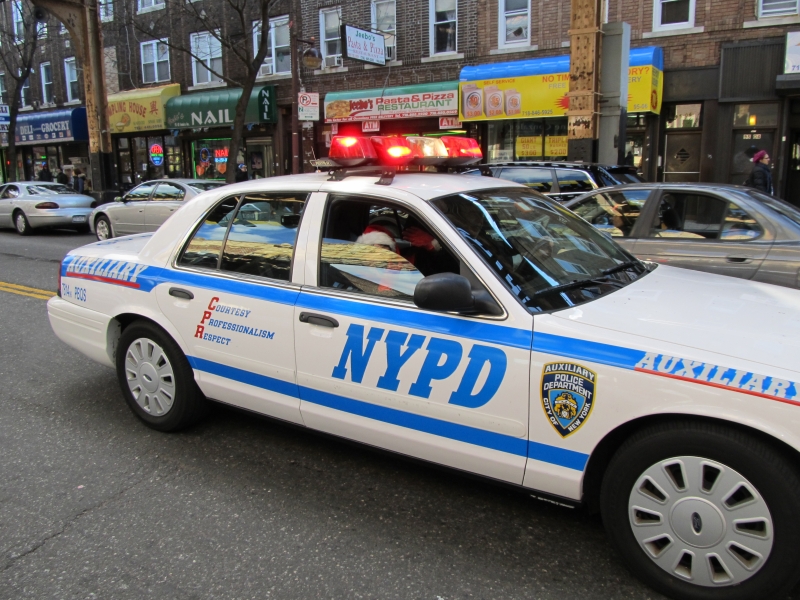 The highlight of our parade is the sight of our community's children marching in the parade -- and there were a lot of them this year.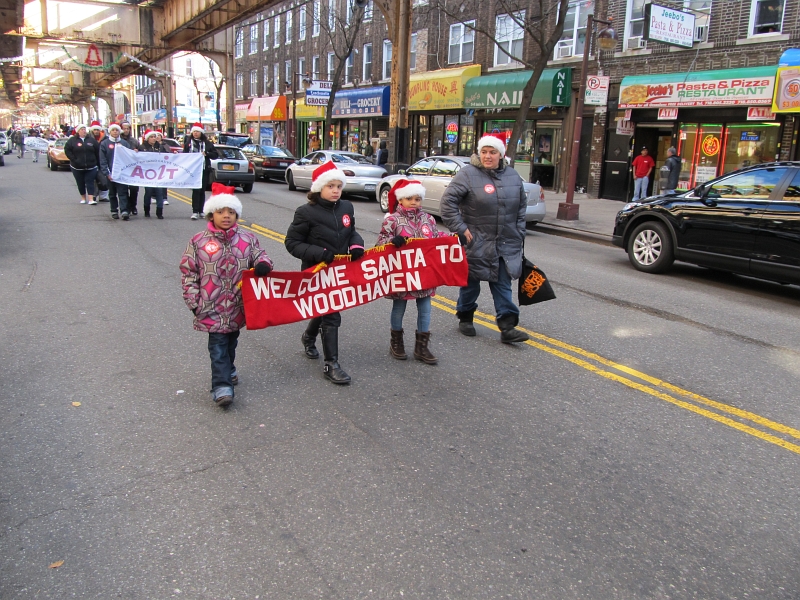 We saw a number of familiar faces in the parade and had fun cheering them on. We started at 95th Street, then hopped in the car and did a drive by -- and sped ahead and cheered them on again at 78th Street. Here is our video of the parade:
It's great to see people taking part in this -- if you have a group or organization that would like to participate, contact the WBID and let them know. Or maybe you'd just like to walk with your kids. It's a great, fun thing to do.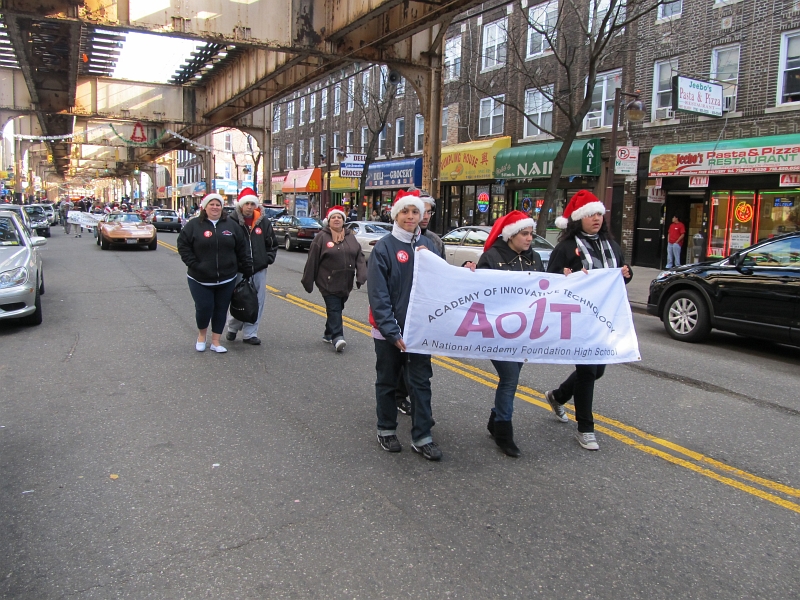 Here are some more pictures of the parade along Jamaica Avenue --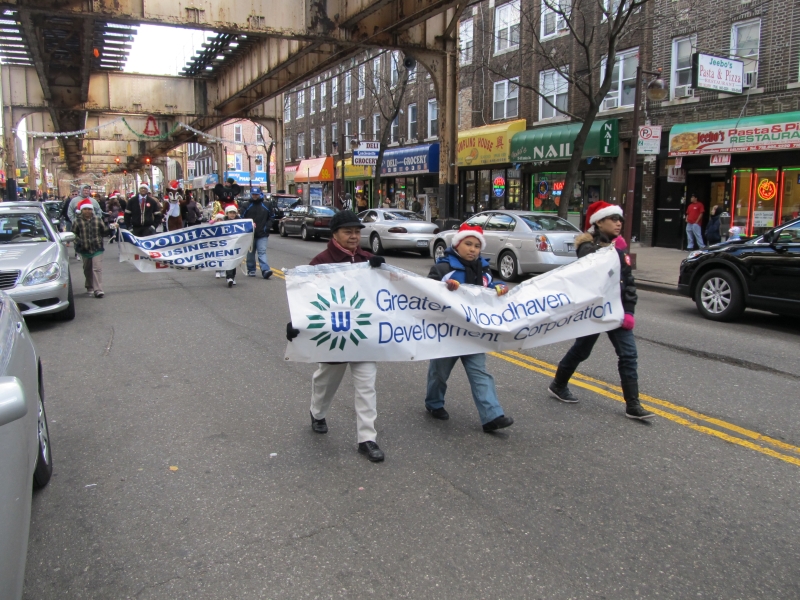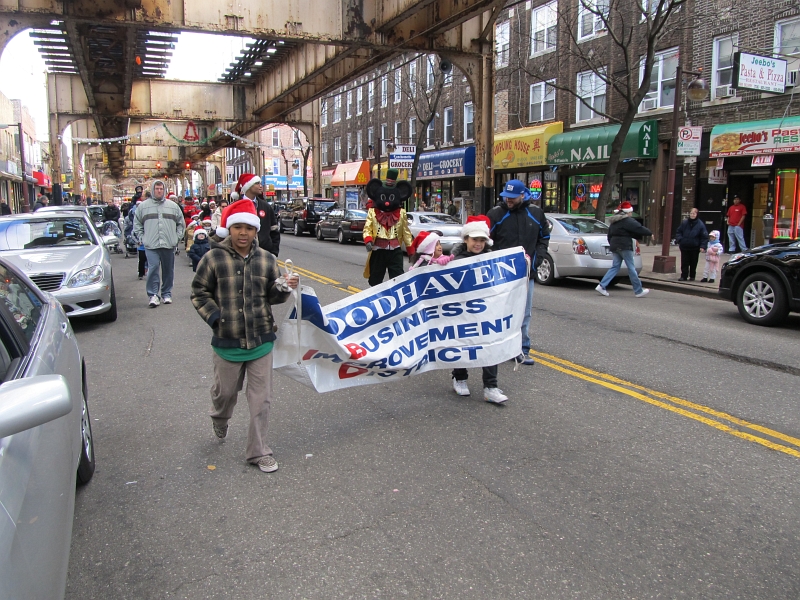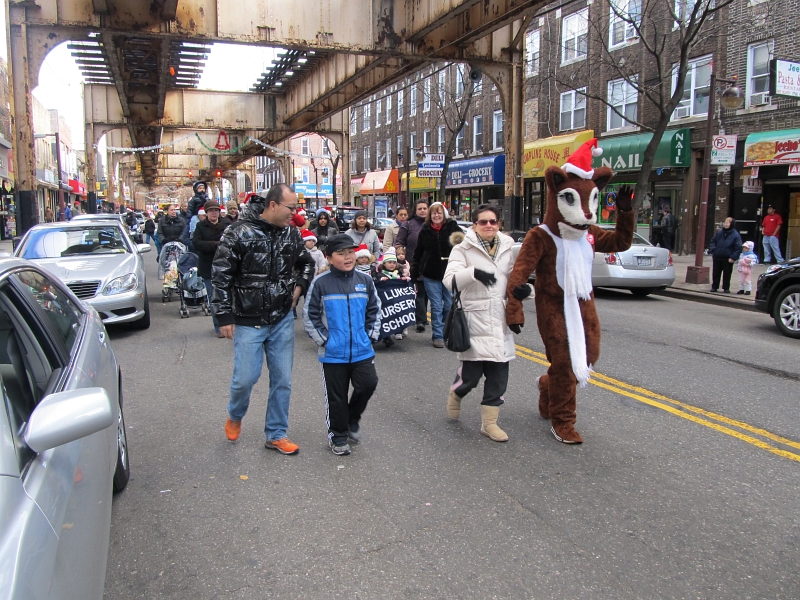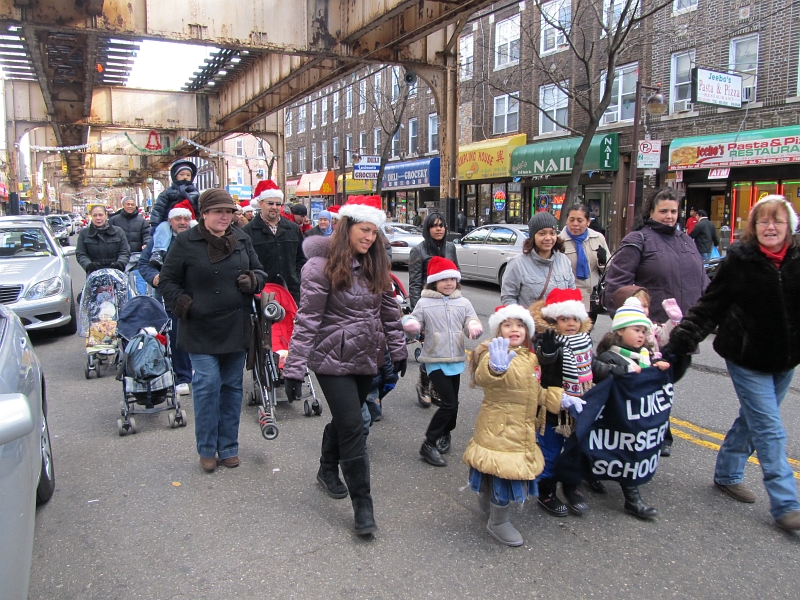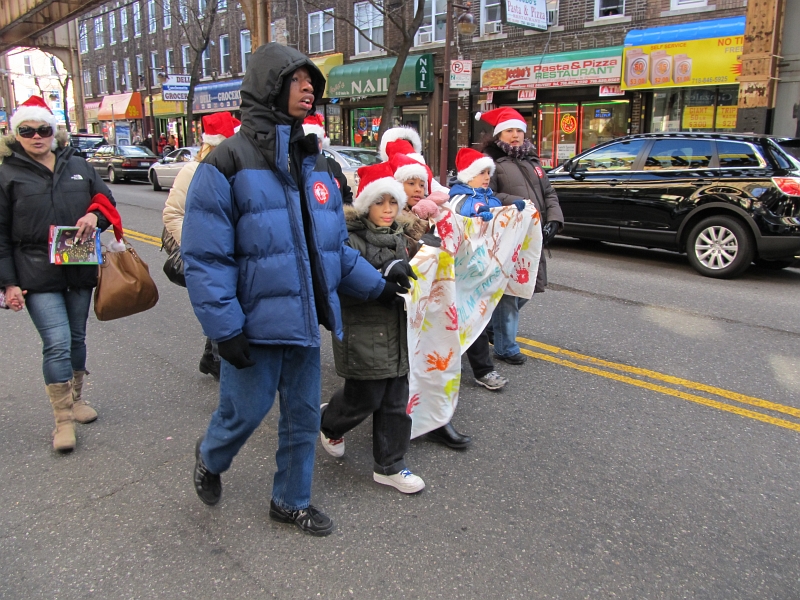 And here's Santa and Mrs. Santa Claus --
At the end of the parade, at Franklin K. Lane, the marchers were treated to pizza -- and Santa and Mrs. Claus posed for pictures with the kids --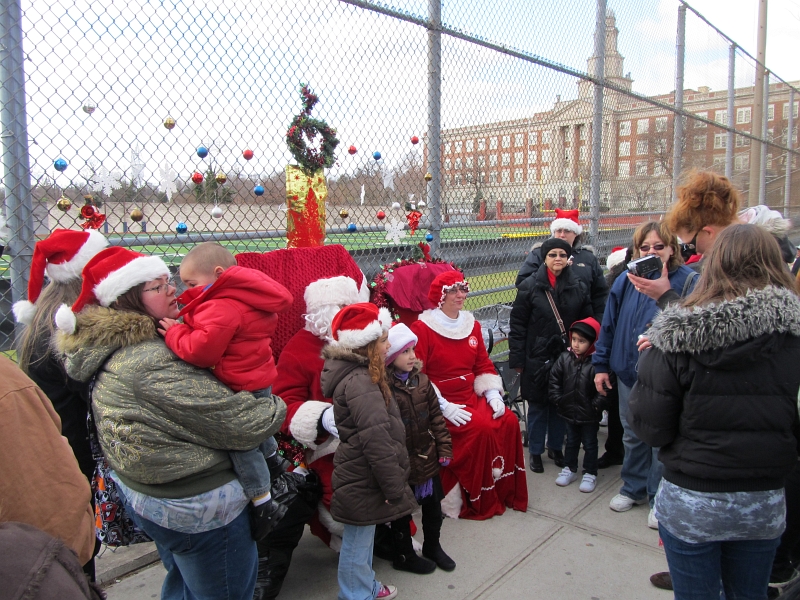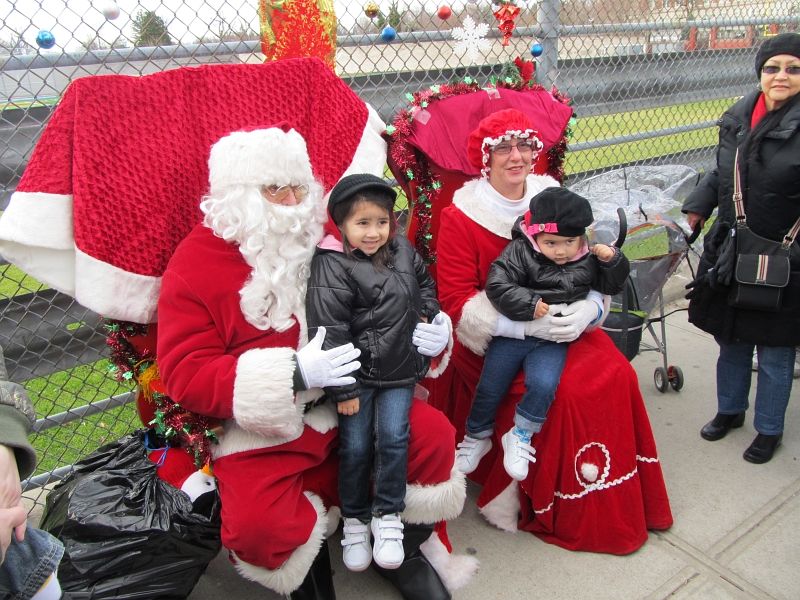 Our parade is a wonderful Woodhaven tradition -- if you haven't been a part of it until now, there's always next year. Here's Mr. Woodhaven's video -- he managed to keep just ahead of the marchers on foot!
If you have any comments, or would like to suggest other projects, drop us a line at info@projectwoodhaven.com or projectwoodhaven@aol.com .