The Woodhaven Residents' Block Association has been overwhelmed with the generosity of people from within our community and from communities all over New York. We have even had folks from other states offer to mail us donations from out-of-state. We are not staffed full time -- so we are asking people to hold off mailing anything to us as someone may not be there to accept it -- we do not want their generosity to go to waste -- we will make an announcement on where you can mail donations later today.
Our office will be open at 9 AM -- we will be cutting off donations for now at 1 PM today. We will not be open tomorrow. We will post messages on other nearby locations wheredonations can be brought.

Thursday we made numerous runs, dropping off donations to Assemblymen Miller and Goldfeder -- and then we brought it all to a further drop-off point in Howard Beach where it was then brought to Broad Channel and other points in the Rockaways (click here for photos). Yesterday, we made trips into Broad Channel, Breezy Point and Hamilton Beach and Howard Beach. Here are some of the scenes we witnessed --

Scenes of destruction were everywhere -- and residents there are frustrated -- it is heartbreaking to see what these people are going through -- and a cold front is coming in -- it is going to be a tough weekend -- warm jackets, blankets, sweaters, etc. Anything to help keep people warm is needed.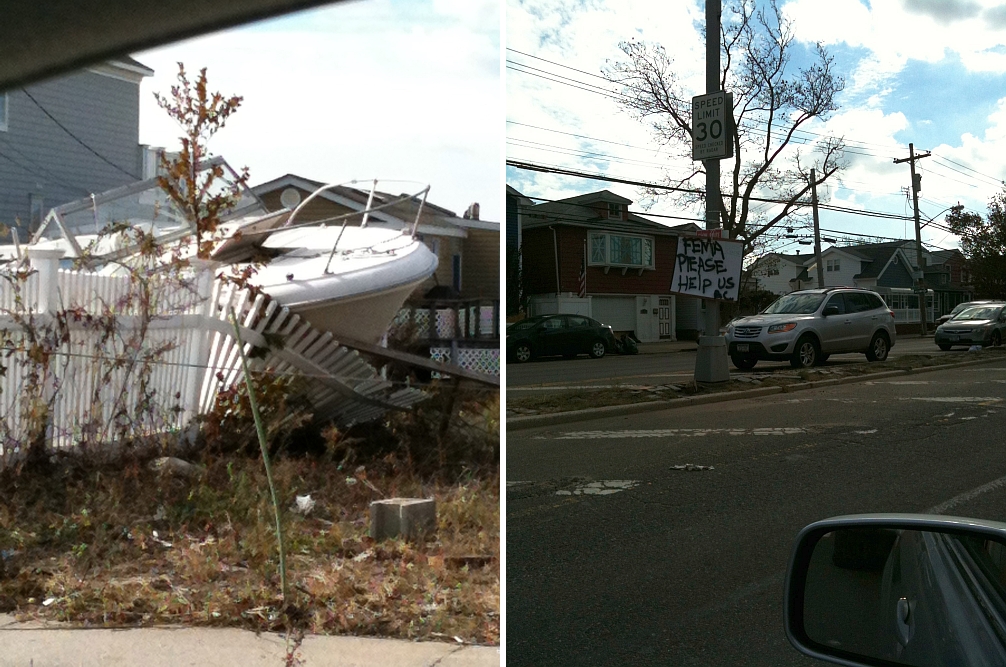 Wherever you looked, you saw the ruins of people's lives -- dragged to the curb for eventual disposal.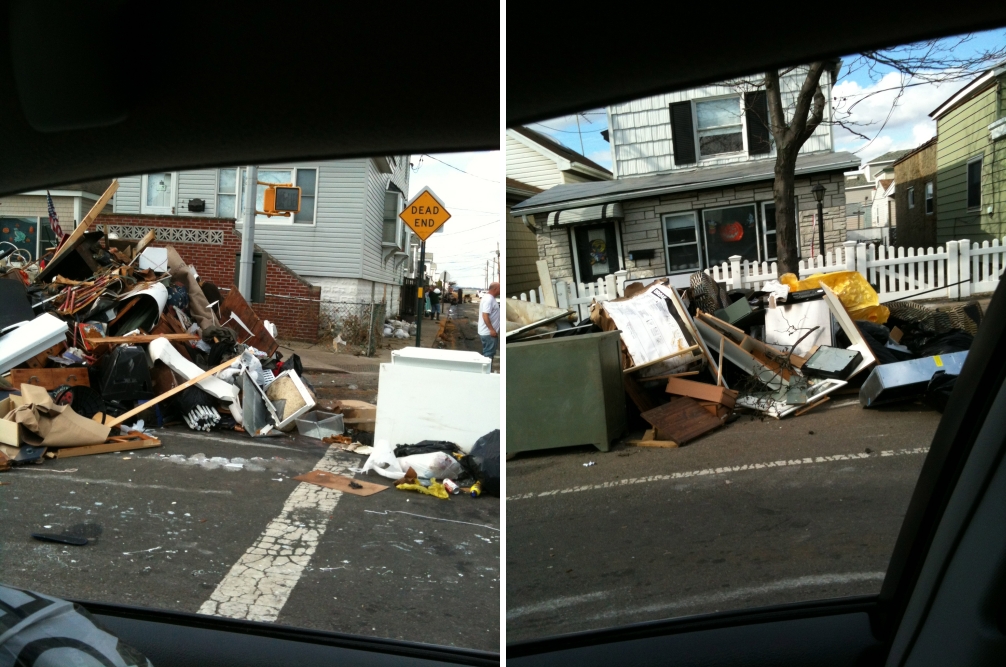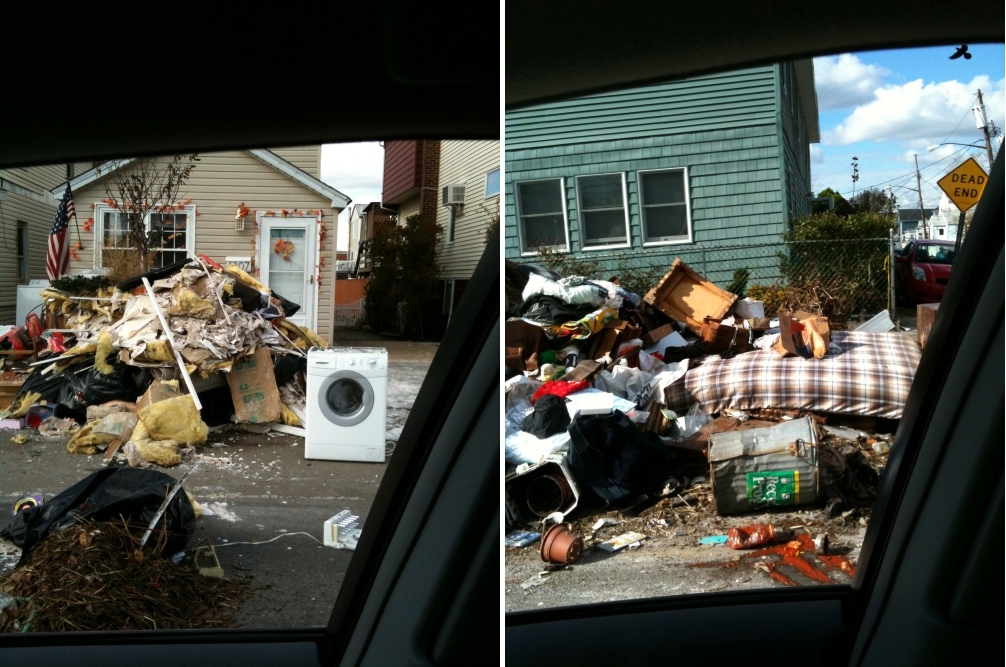 Yet, it the midst of all this horror there were scenes of beauty to be found, a reminder why people live here -- and a reminder that they will rebuild and have a beautiful community once again.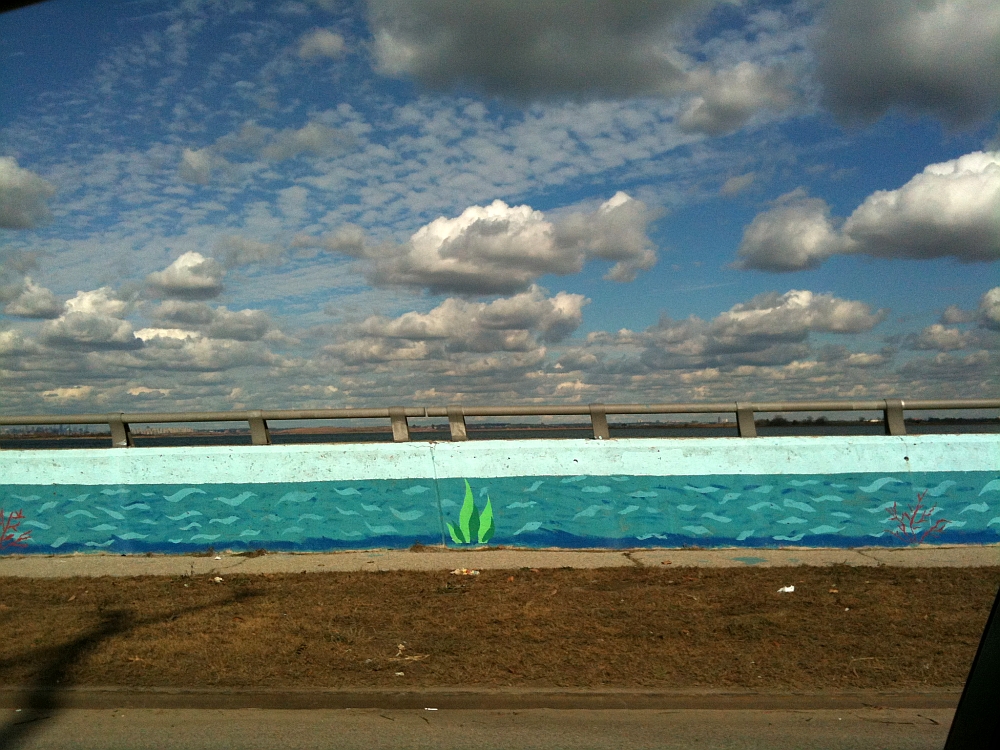 The scene at a distribution / collection point in Breezy Point. Our volunteers in Woodhaven worked so hard in sorting and bagging and labeling the donated clothing -- when it reached this point, the volunteers were very happy with our efforts as it saved them work on their end and sped up the distribution process.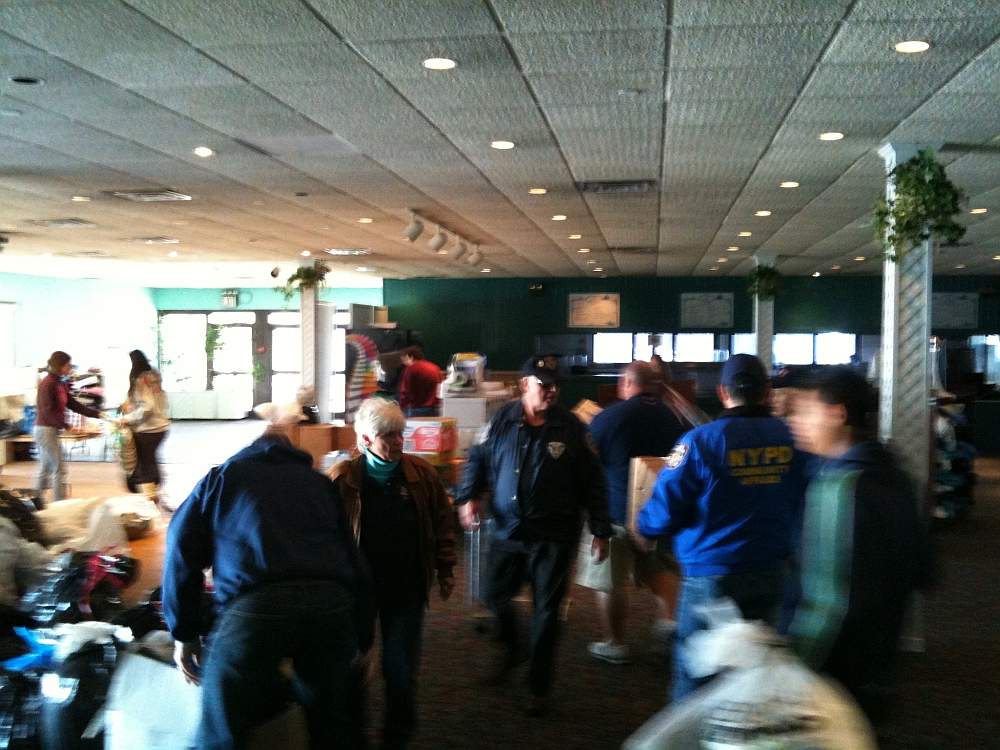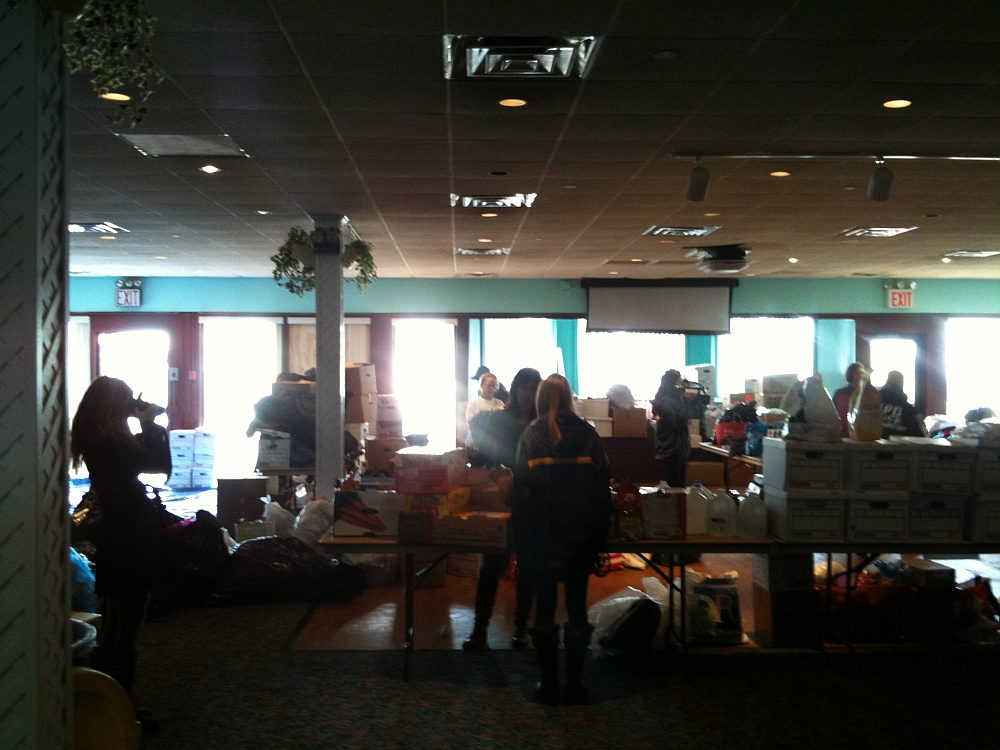 Meanwhile back at the Woodhaven Residents' Block Association the office was filling up with donations again -- and the volunteers put in a long day unloading cars, sorting through donation, bagging them, loading cars -- over and over again. So far, over 375 bags and boxes of food and clothing has been moved from this location to the Rockaways.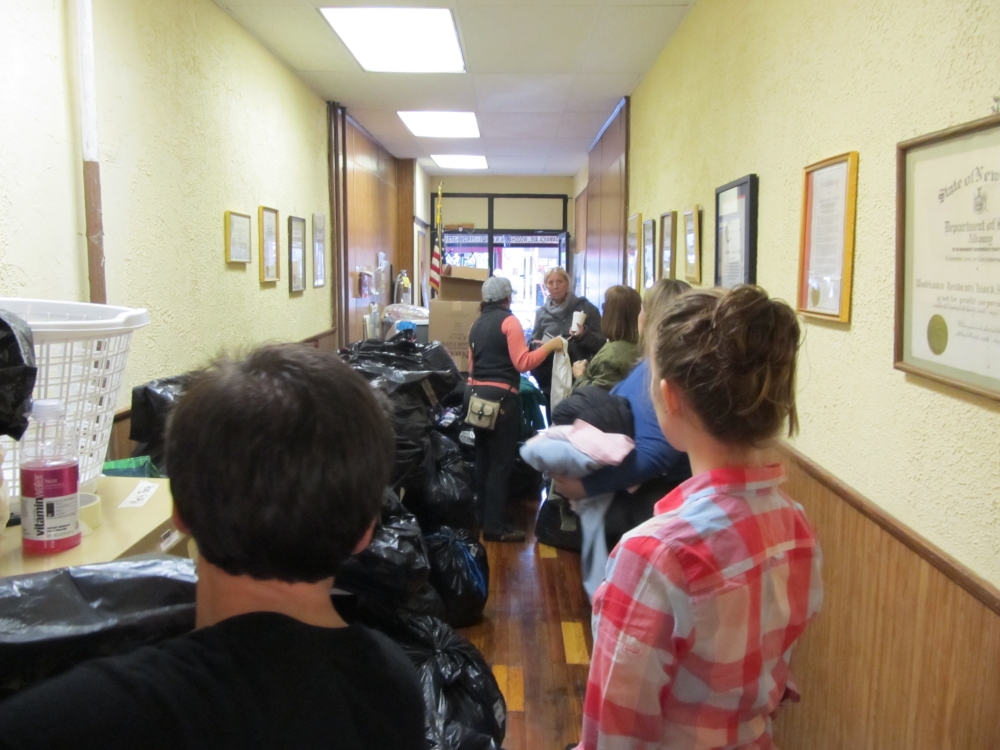 The scene in Hamilton Beach --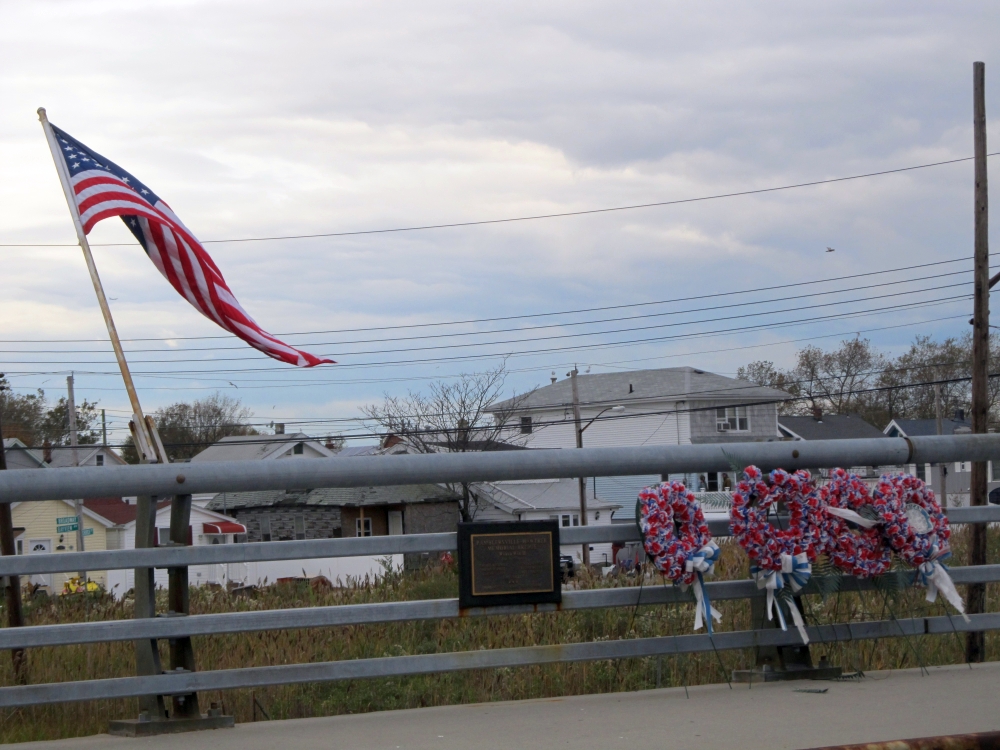 The black bags are donations of clothing that went from Woodhaven to Howard Beach / Hamilton Beach in a caravan of 5 vehicles --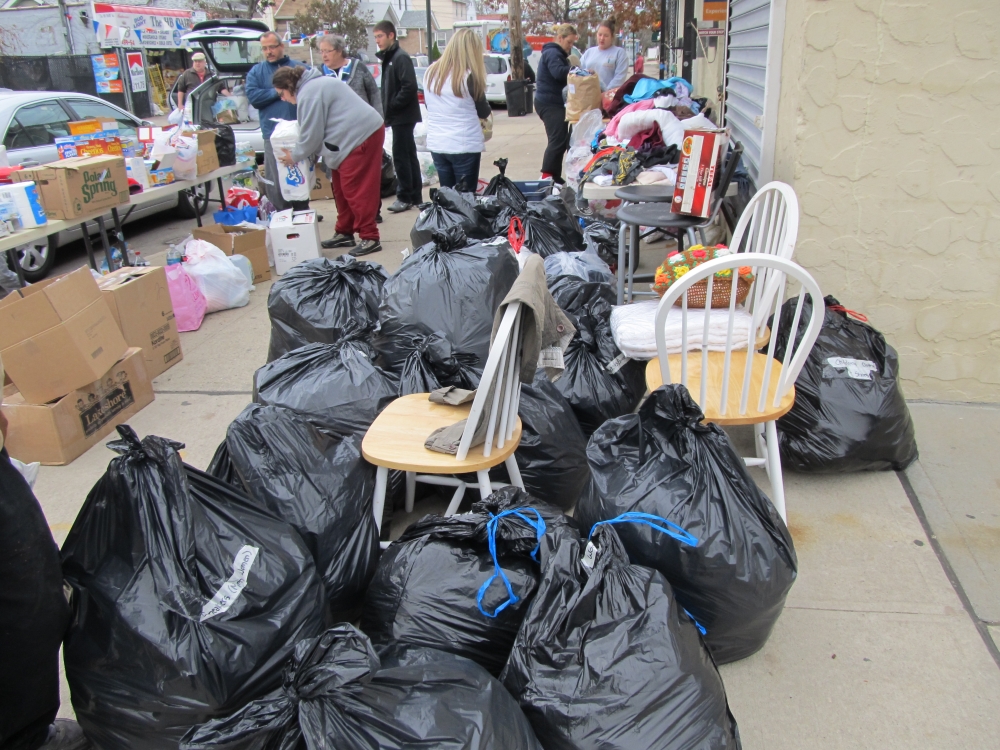 The scene in Howard Beach resembled the scenes in Broad Channel -- people's lives at the curb; the look of stunned disbelief on people's faces.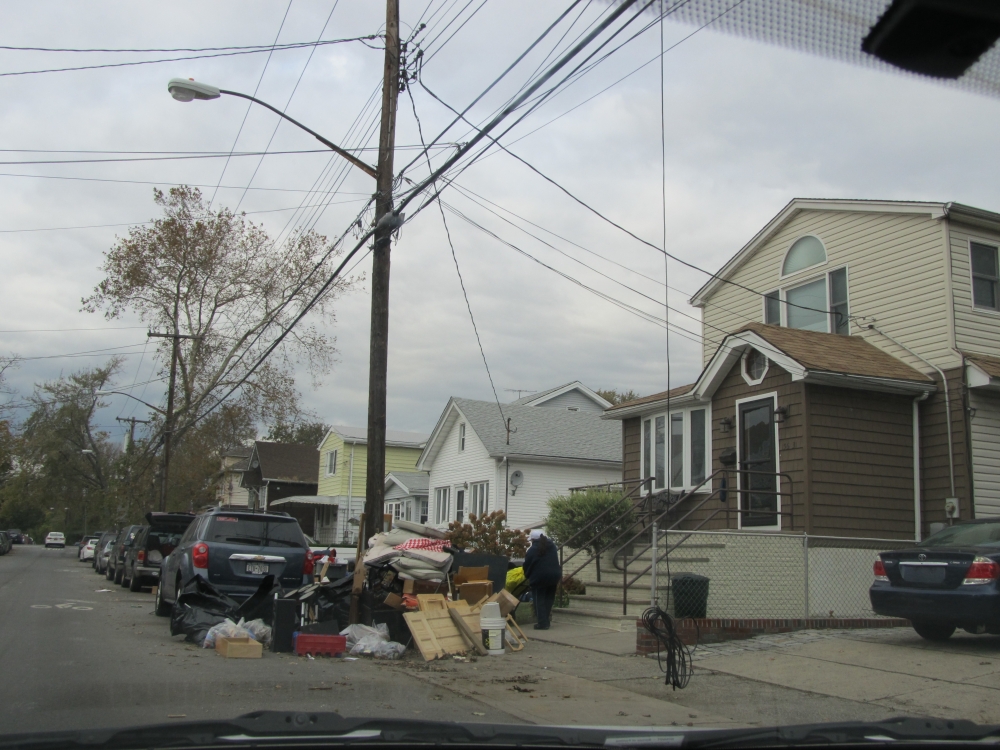 The lines for gas stretched back along Crossbay Boulevard -- we counted 173 cars on line -- and that's not counting the mass of cars in the gas station already, nor is it counting the people standing on lines with gas cans.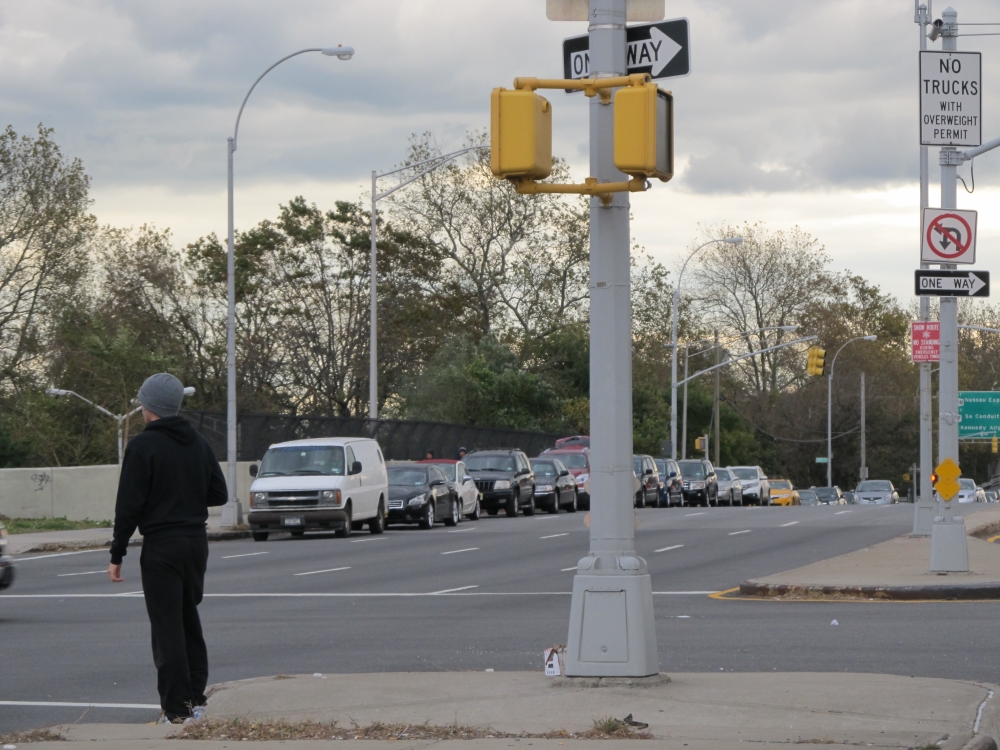 One of our volunteers, Sean Graves, took to Jamaica Avenue with a bull horn and asked passersby for donations -- by the time we ended last night, both of these boxes were full -- people who were out shopping picked up an additional item or two and added it to the collection. They also donated close to $400 in cash which was used to buy more food donations.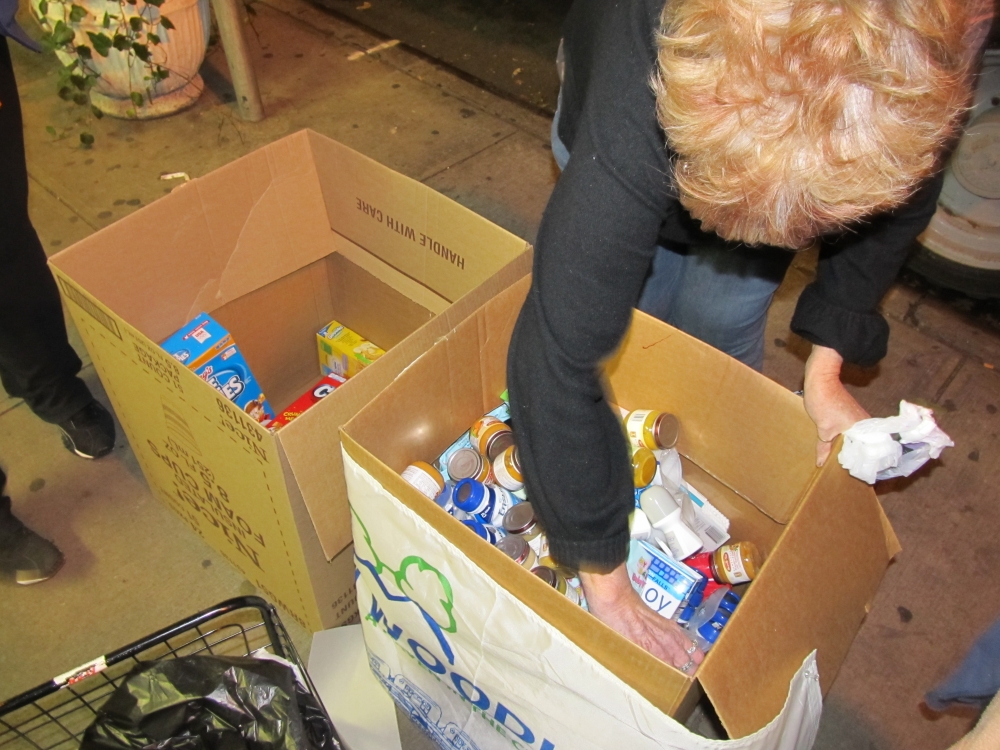 A long day of collecting over -- they'll be back again today --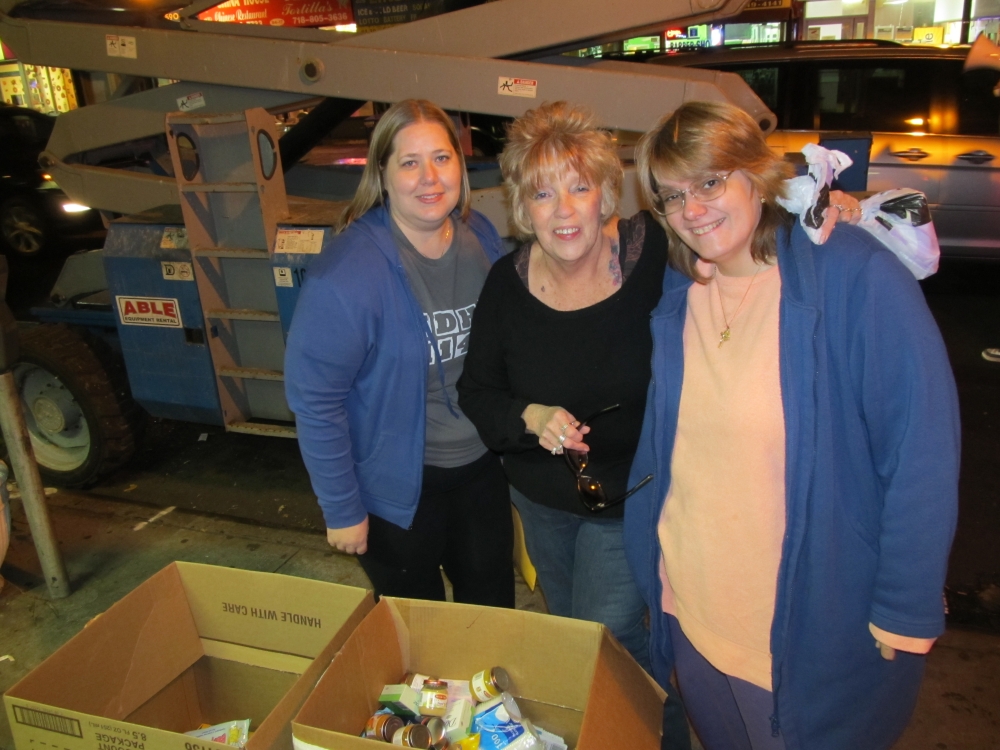 If you have any comments, or would like to suggest other projects, drop us a line at info@projectwoodhaven.com or projectwoodhaven@aol.com.
Return to Project Woodhaven's Home Page
Photos by Joey Wendell