DISCO PARTY AT FOREST PARK
The Free Summer Concert series brought to us by The Forest Park Trust brought out the disco gear last night - and everyone who attended had a great time. There was a lot of energy in the park courtesy of Disco Unlimited (click here for their website) who put on a great show that literally had people dancing in the aisles.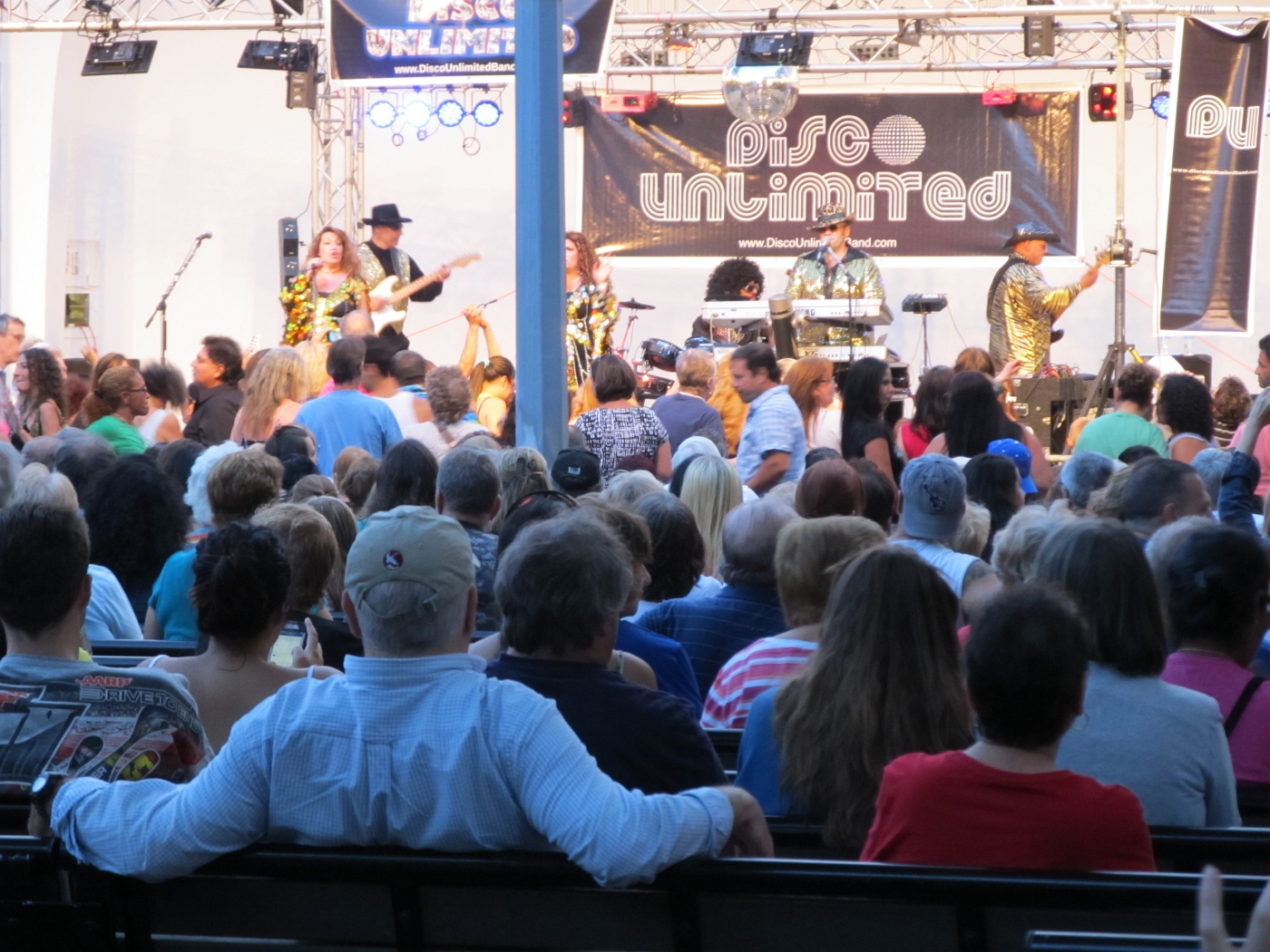 The two lead singers - Boogie Sista and Sista Soul - backed by a talented group of singers and musicians - ran through a terrific set of great disco hits that had everyone singing and dancing. It was a fun party in the park.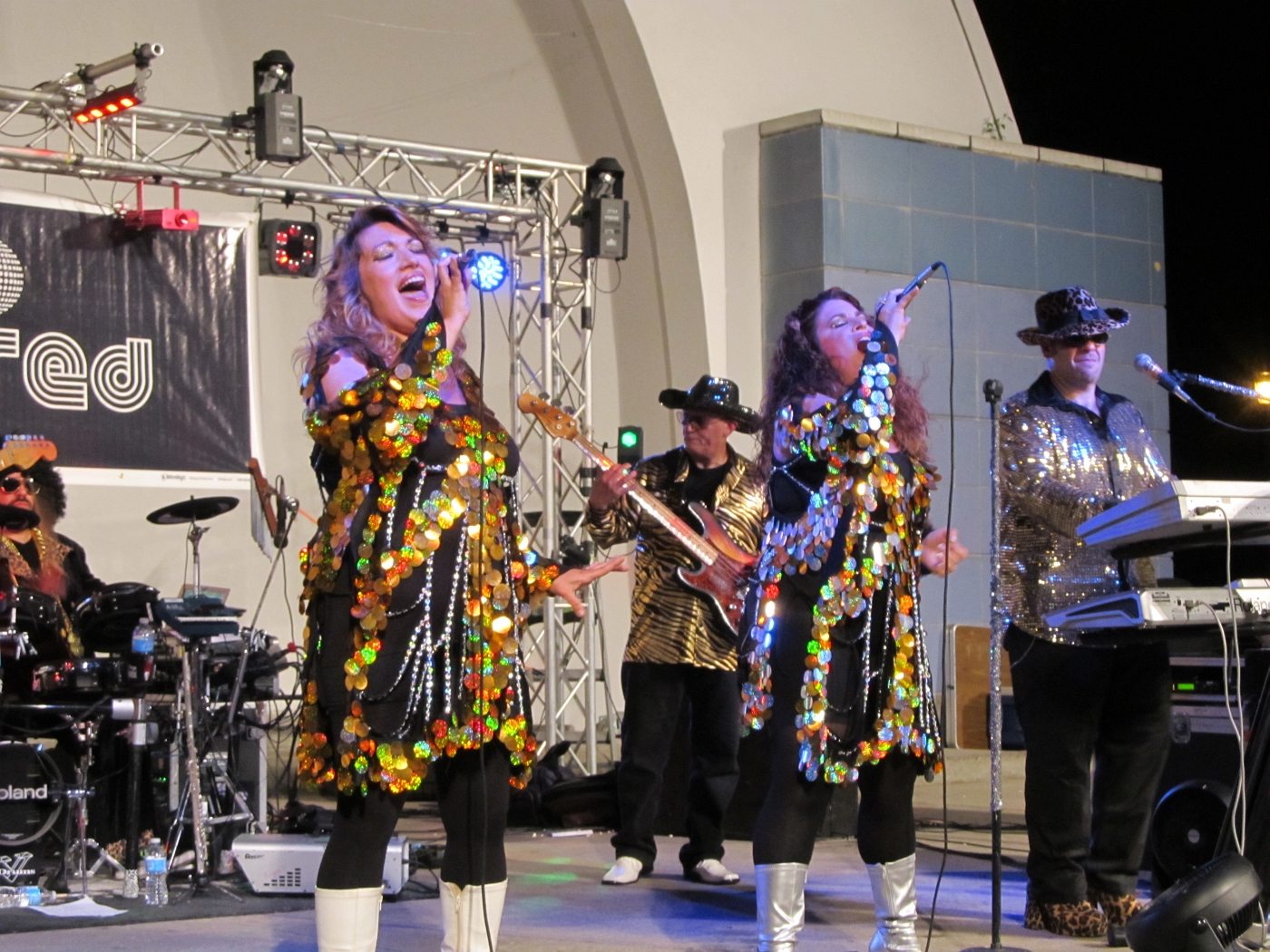 Here is some video of the evening - please excuse the shaky quality of the video, it was taken in a crowd of happy dancers with a cell phone.
Here's a pic taken just as the show got underway - it was a great turnout and a beautiful night for a show in the park.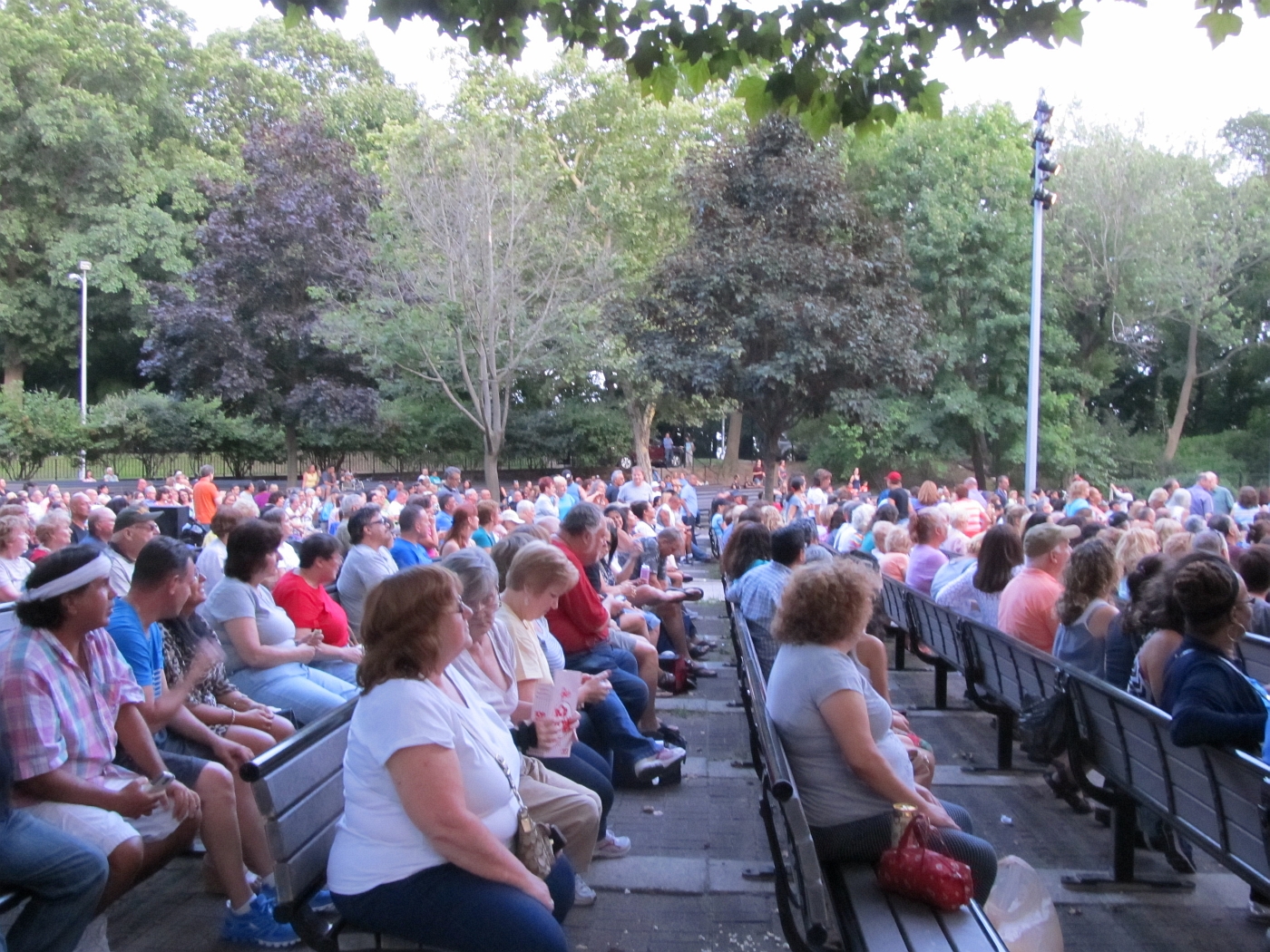 Right from the start, people got up and danced near the stage.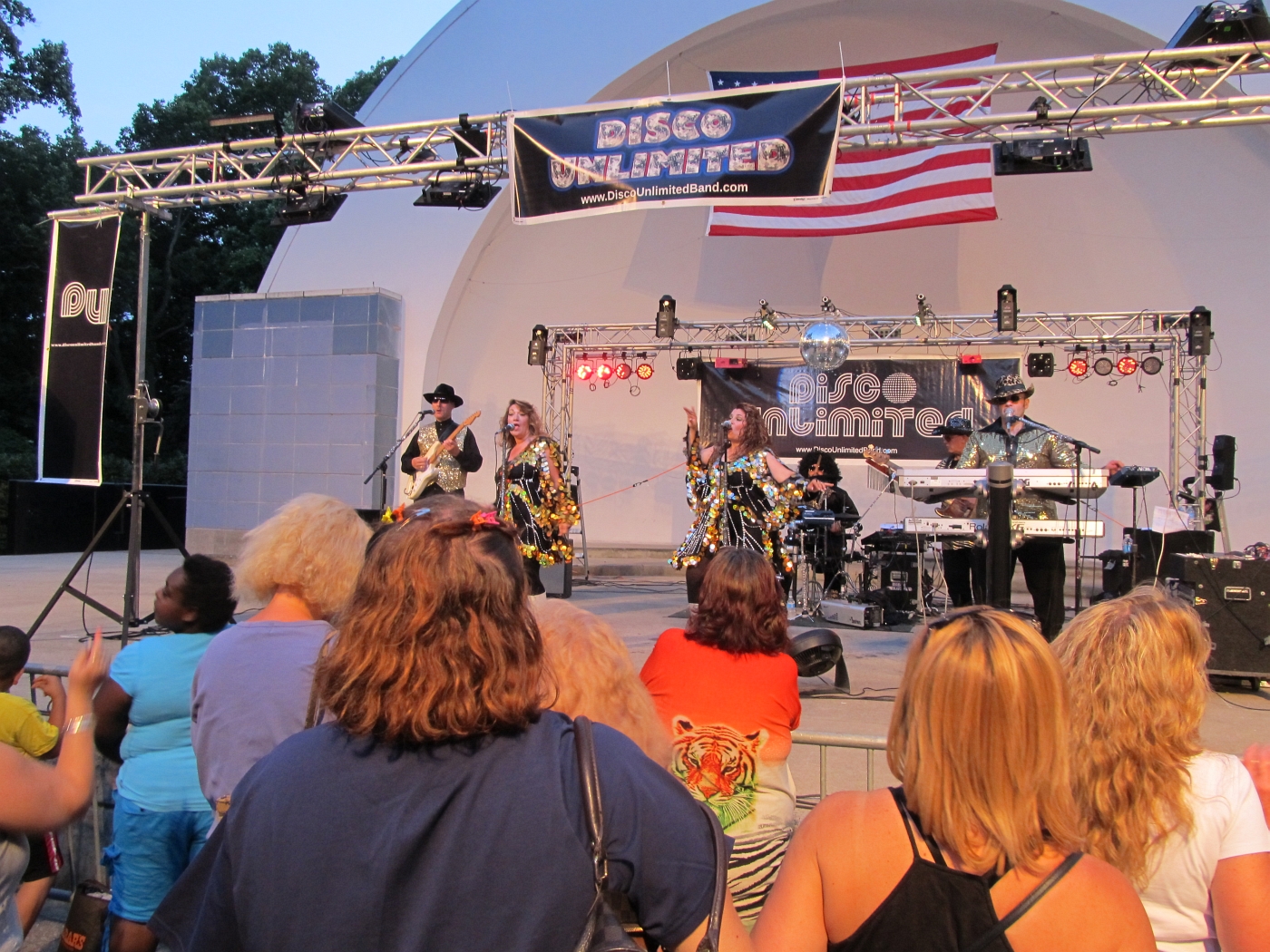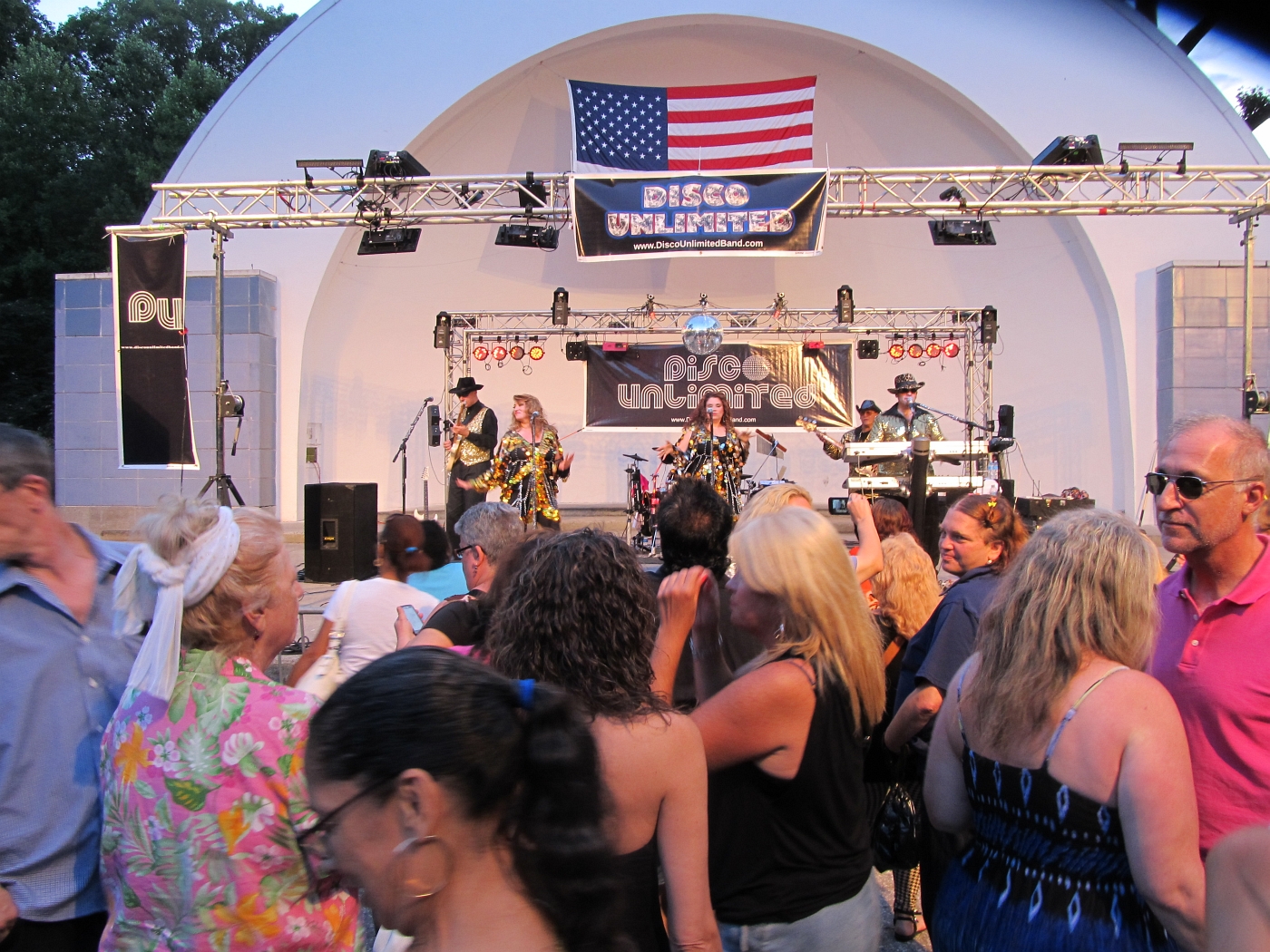 The dancing went on at the front - and in the main aisle straight to the last row of the bandshell area.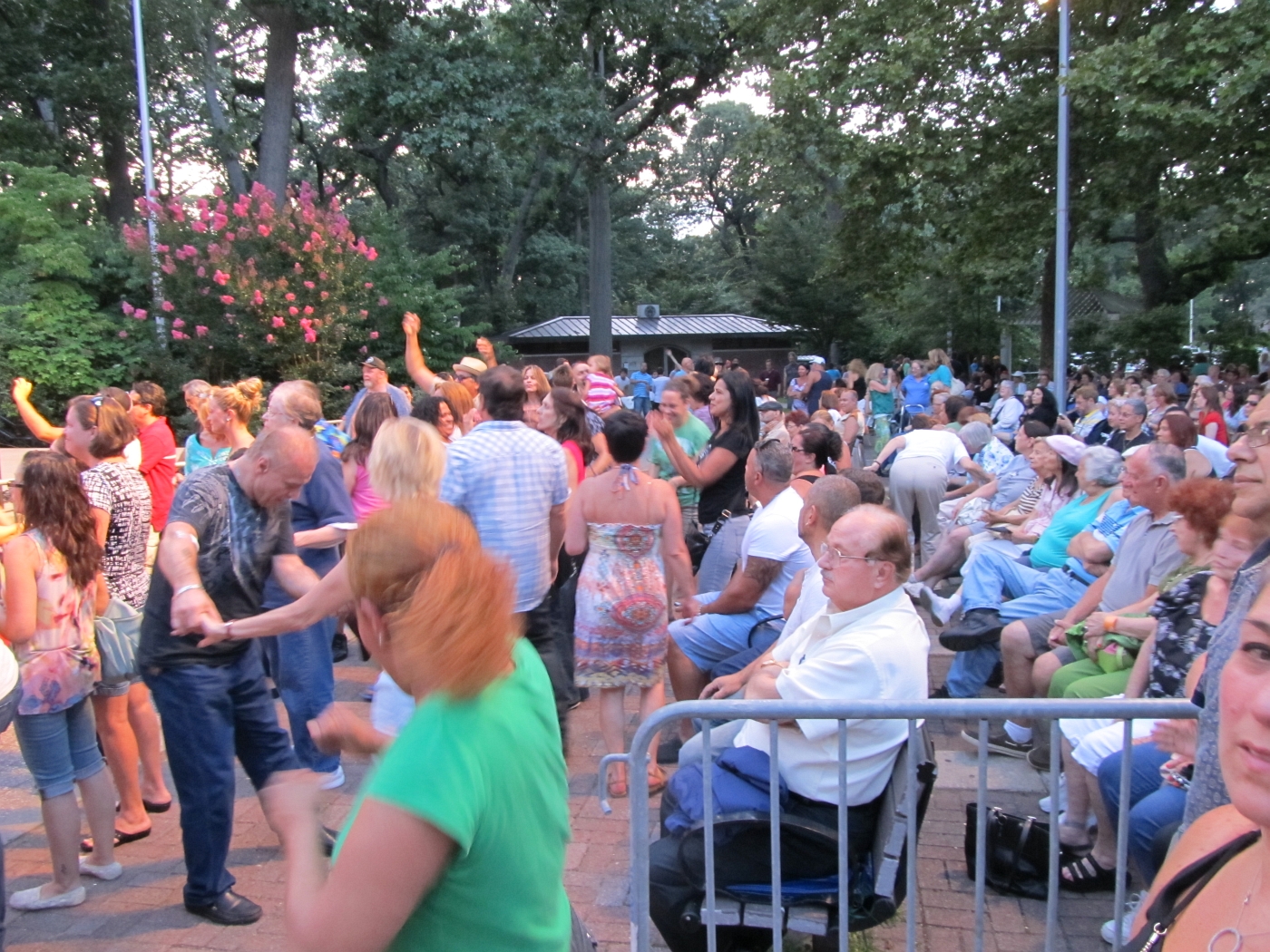 The band did a great job with the songs and we hope they get a return engagement at Forest Park.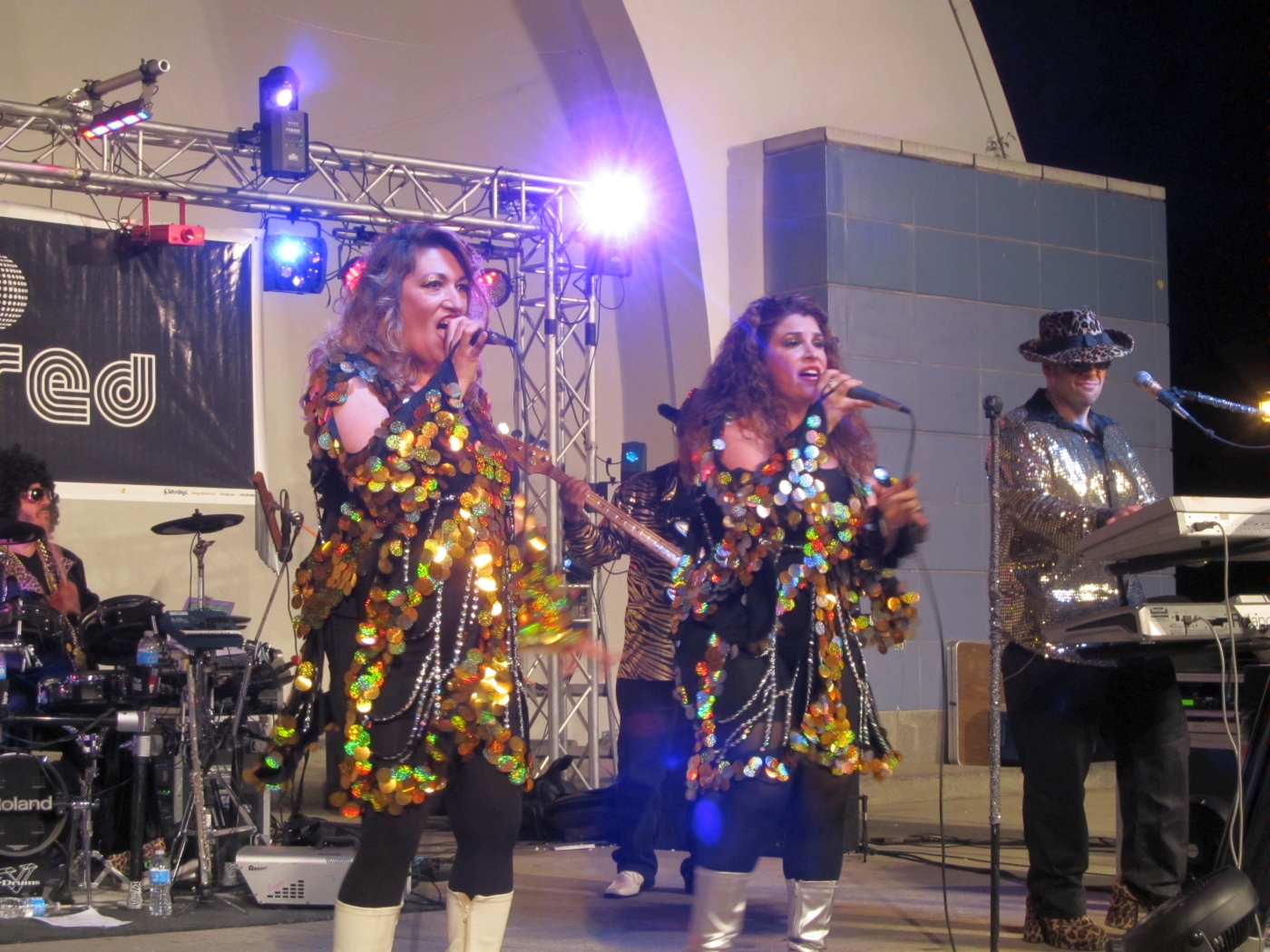 If you have any comments, or would like to suggest other projects, drop us a line at info@projectwoodhaven.com or projectwoodhaven@aol.com.
Return to Project Woodhaven's Home Page
Photos by Joey Wendell