Woodhaven Cultural & Historical Hosts "Queens: Then & Now" by Jason Antos at Neir's Tavern
Note: We are happy to announce that Jason is coming back to do a slide show at Neir's on Thursday January 21st 2016 at 7 PM. The topic this time around is Corona, Queens - and there will be lots of old pictures (then & now). It's a great combo - old pictures & Neir's!!
From Monday, February 24th 2014:
The Woodhaven Cultural & Historical Society hosted an evening event at Neir's Tavern & Steakhouse. The guest speaker was Queens Historian Jason D. Antos, author of several history books about Queens, and he gave a presentation based on his book Queens: Then & Now. There was a good showing, people liked the idea of a historical presentation in such a great setting as Neir's Tavern. The success of this event guarantees that more will follow. If you'd like to hear more about upcoming events, follow us on Facebook -- or, email us at projectwoodhaven@gmail.com and get on our Woodhaven History Society mailing list.

Neir's Tavern is such a wonderful venue for Historical events such as this -- and for those of you who like a cold one while enjoying a history tour, Neir's is the place for that!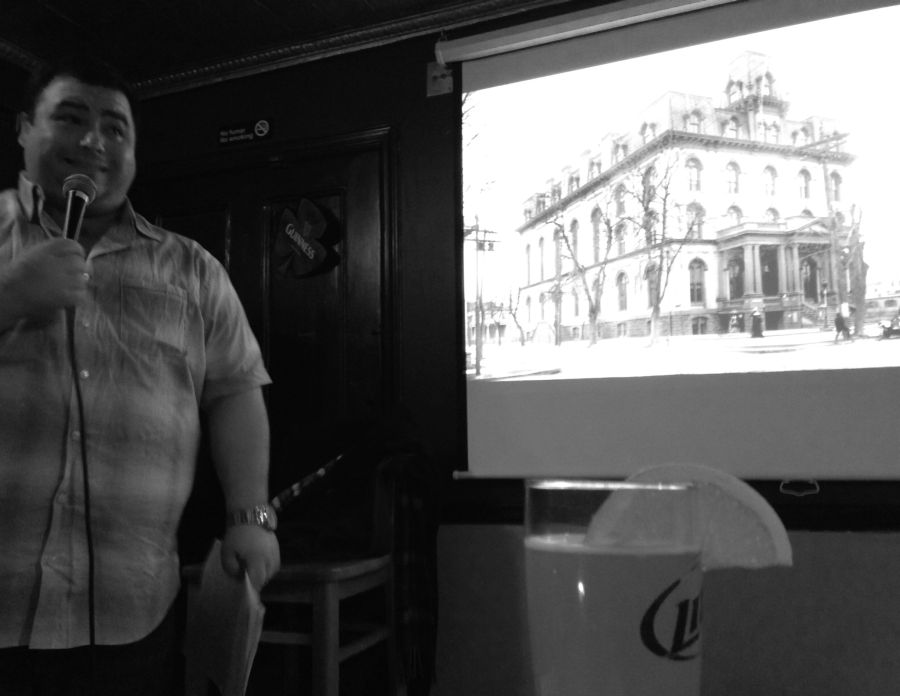 Jason Antos gave a great presentation that was well-received by all.

Here is a short clip of the presentation - with a bit of his Then & Now and then a little Woodhaven history.
There were lots of old pictures of Queens - and it was fun seeing how much the areas had changed over the years.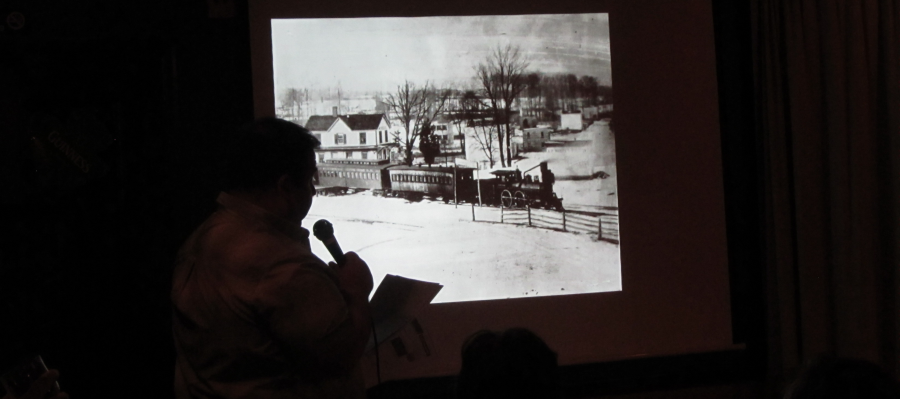 Many thanks to all who came out and enjoyed the show. Thanks to you, it looks like we will have some exciting events to schedule in the near future!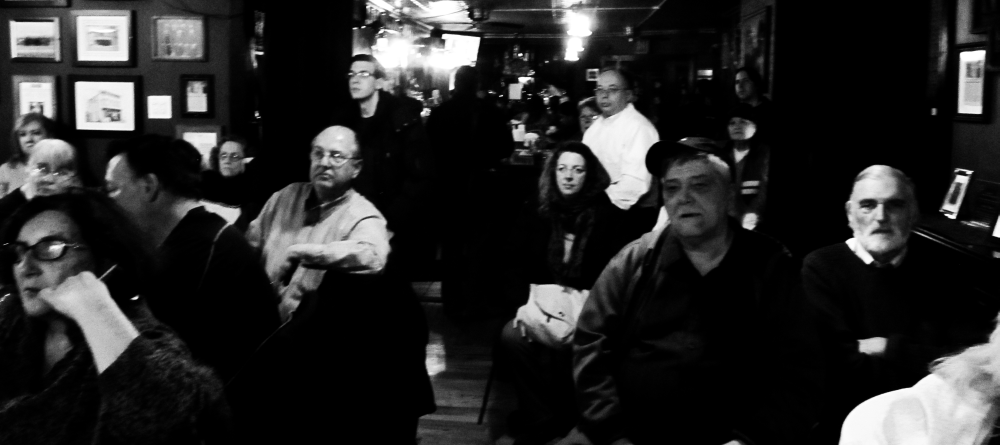 If you have any comments, or would like to suggest other projects, drop us a line at info@projectwoodhaven.com or projectwoodhaven@aol.com.
Return to Project Woodhaven's Home Page
Photos by Joey Wendell