Memorial Day 2014
It was a beautiful service with the laying of wreaths followed by the playing of "Taps" and the raising of the flag. Afterwards, everyone was invited inside the Legion Hall for refreshments. Here, residents and veterans enjoyed each other's company, a brief celebration before we all went our separate ways to spend the rest of the holiday with other friends and family.
On a beautiful Memorial Day, American Legion Post 118 held their traditional Observance Ceremony outside their hall on 89th Avenue. Joined by a few dozen residents, the men and women of the American Legion paid tribute to those who served and gave their lives so that we could enjoy the freedoms that we do.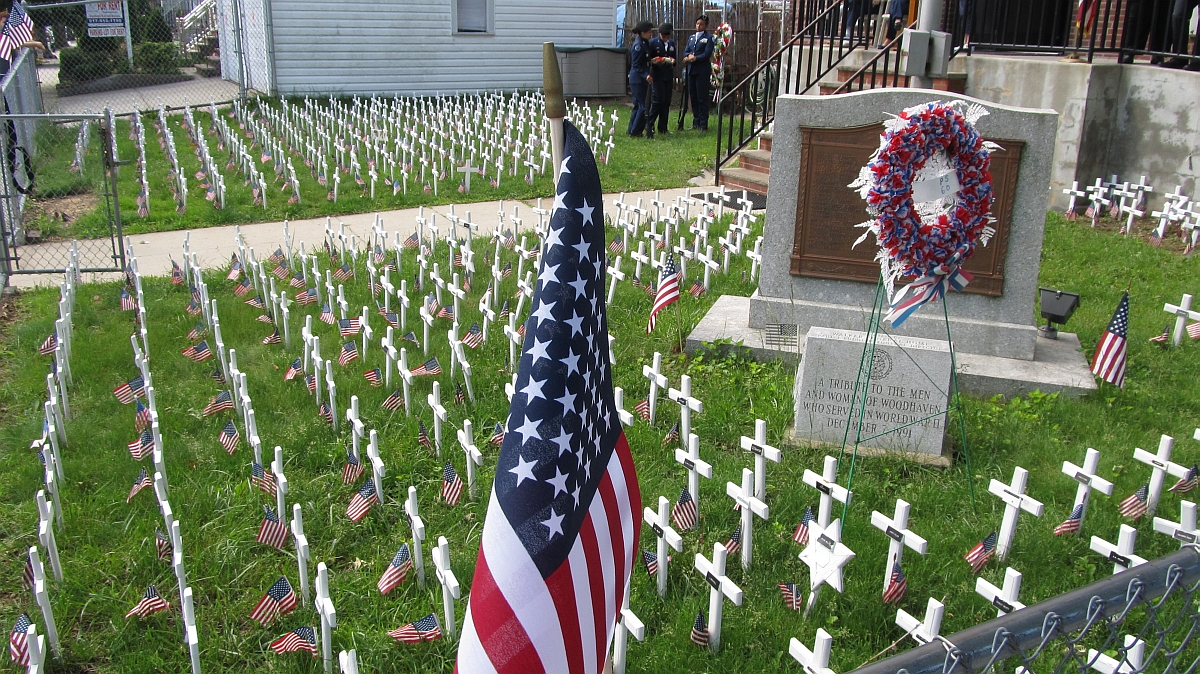 At the start of the ceremony, Legion Commander John Lawless asked those in attendance to look around their front yard at the Garden of Remembrance. "You see row upon row of crosses and stars of David," he said. "Each one represents a post member who has passed on. Every year before Memorial Day, the members of our post with the assistance of the Air Force Junior ROTC spend many hours assembling our memorial garden," he continued. "Sadly, each year our garden grows. Four new markers will be added this year alone."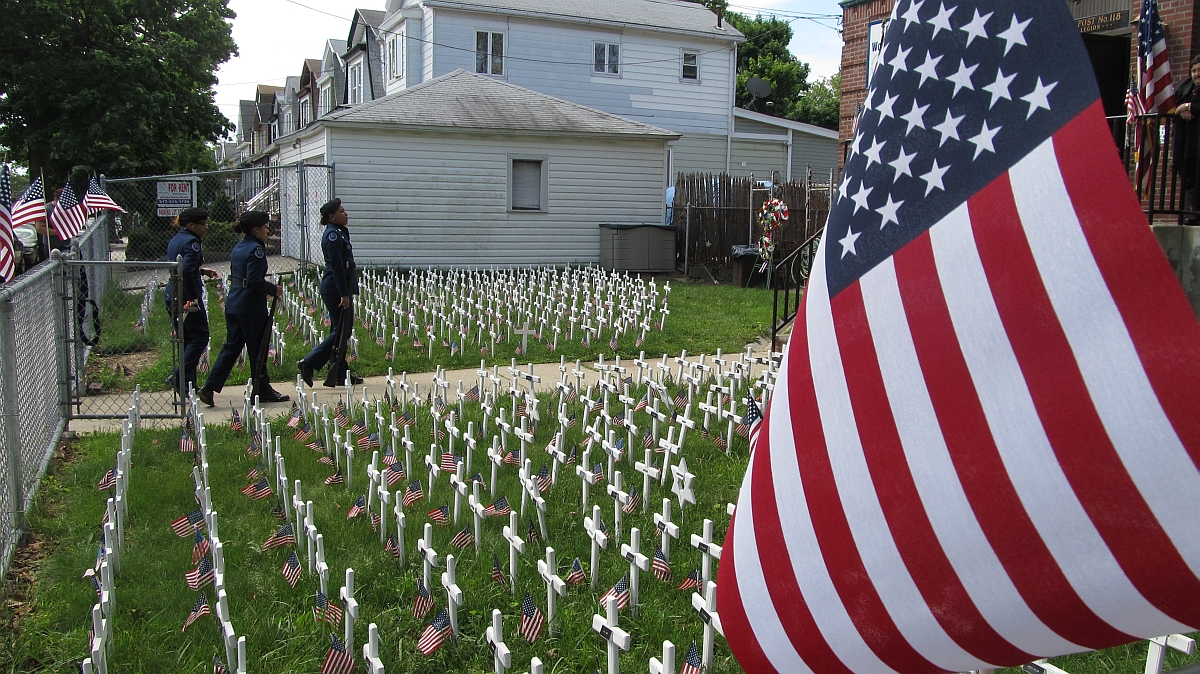 2
Here is a nice video of highlights from the observance:
Assemblyman Mike Miller and City Councilman Eric Ulrich came to pay their respects at the traditional Observance Ceremony.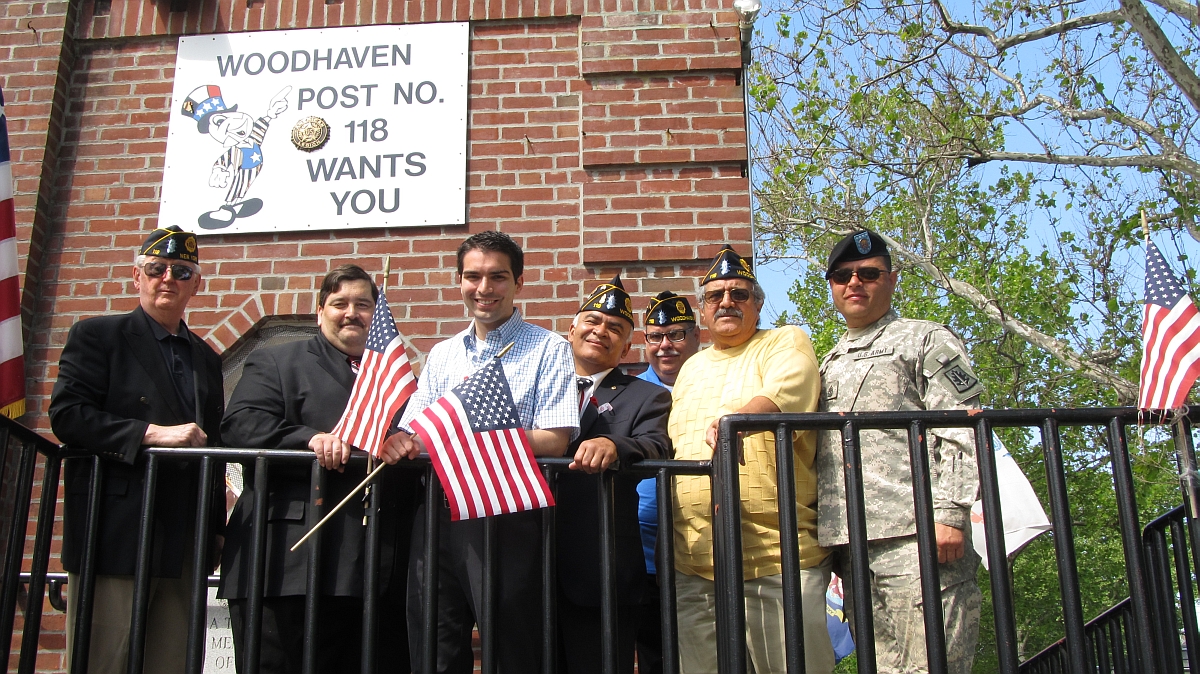 The American Legion Post 118's ceremony is a touching event that's been held in Woodhaven for well over half-a-century. There were many adults at the ceremony who remember attending this observance every year as far back as they can remember.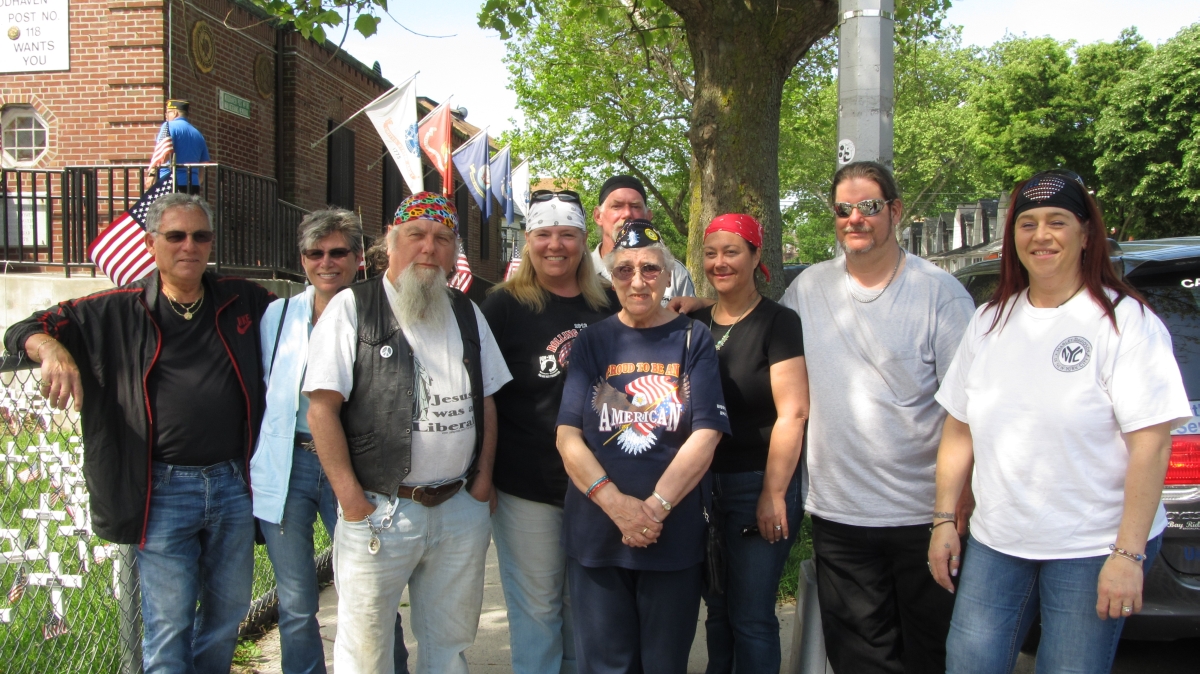 Jaron Gallagher, who marched for Woodhaven in the Forest Hills Memorial Day Parade attended and met Assemblyman Mike Miller.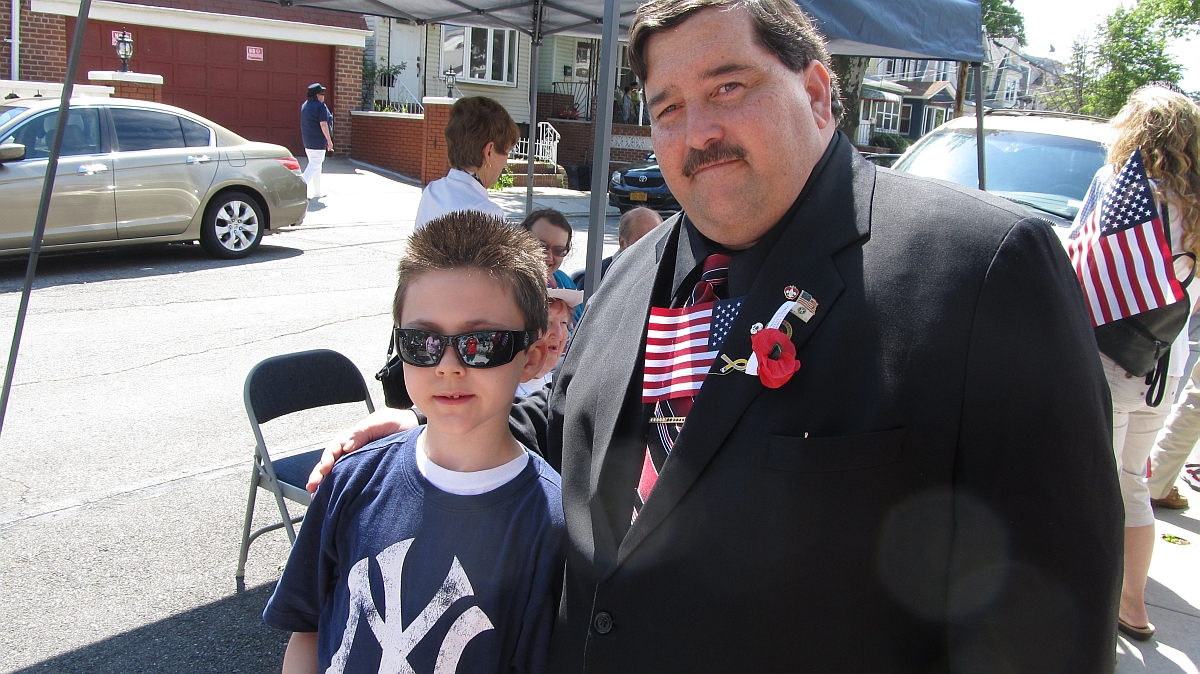 Councilman Eric Ulrich with Woman's Auxiliary President Loretta Phillips and Woodhaven Residents' Block Association Vice President Giedra Kregzdys
Thank you to all the residents to came out to honor those who served and sacrificed their lives.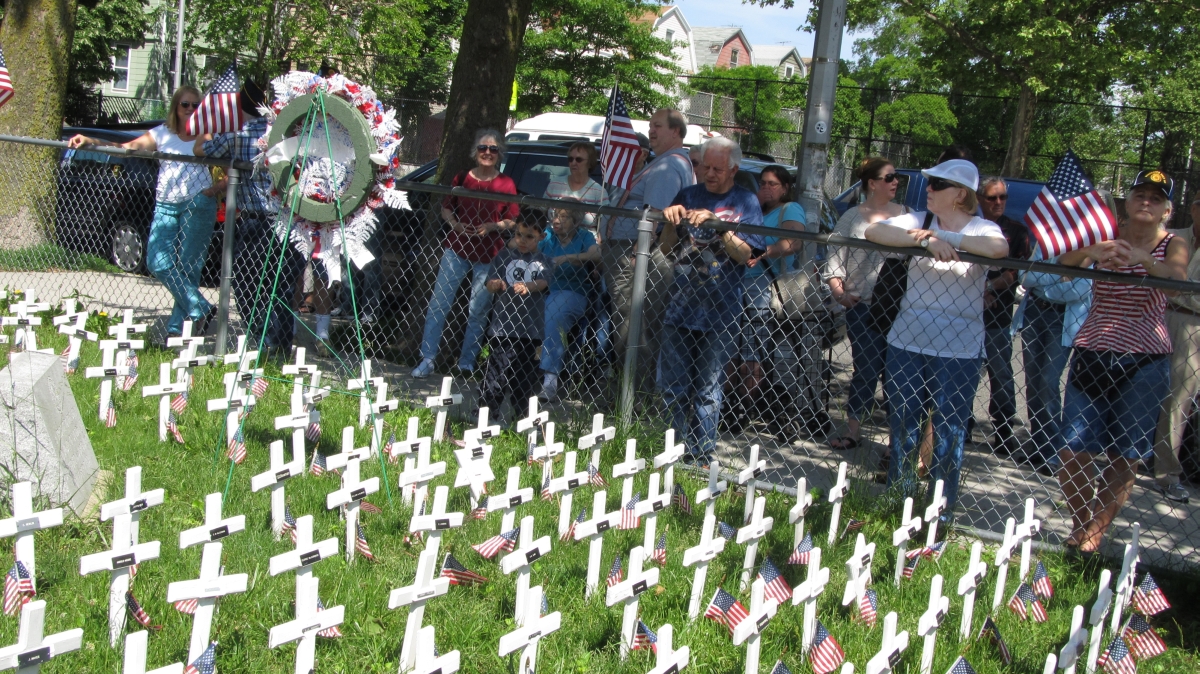 The Commander referenced 4 new crosses, representing 4 recently deceased members - their crosses were laid out in a spot of honor.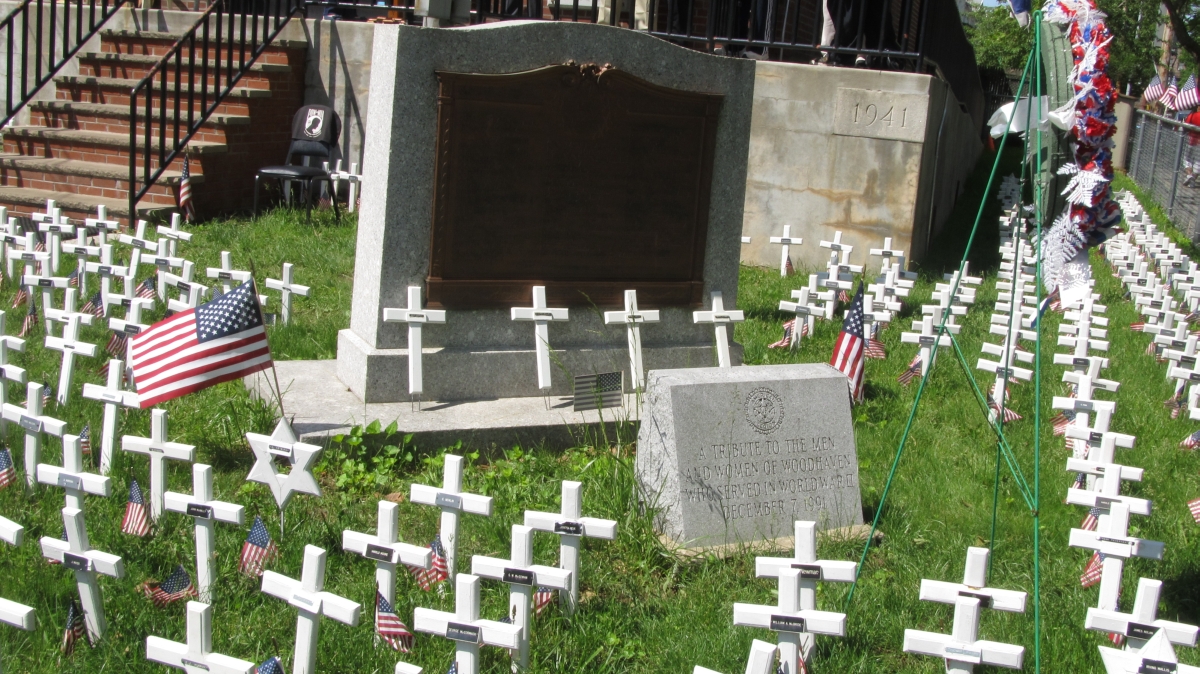 The Commander addresses the gathering.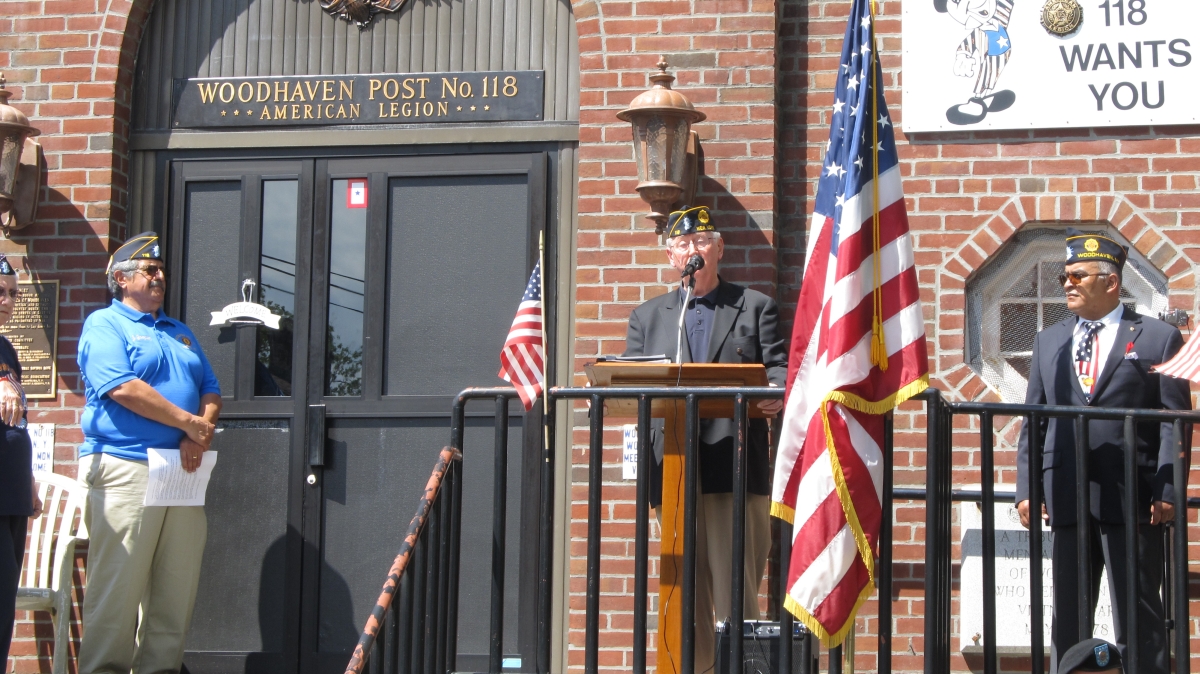 The Franklin K. Lane Color Guard.

"I look around at all of you and I see family," said Loretta Phillips, president of the Woman's Auxiliary. "We are all family. And the United States of America is our home. We should be very proud of our servicemen who give the extreme sacrifice and lay down their lives for all of us."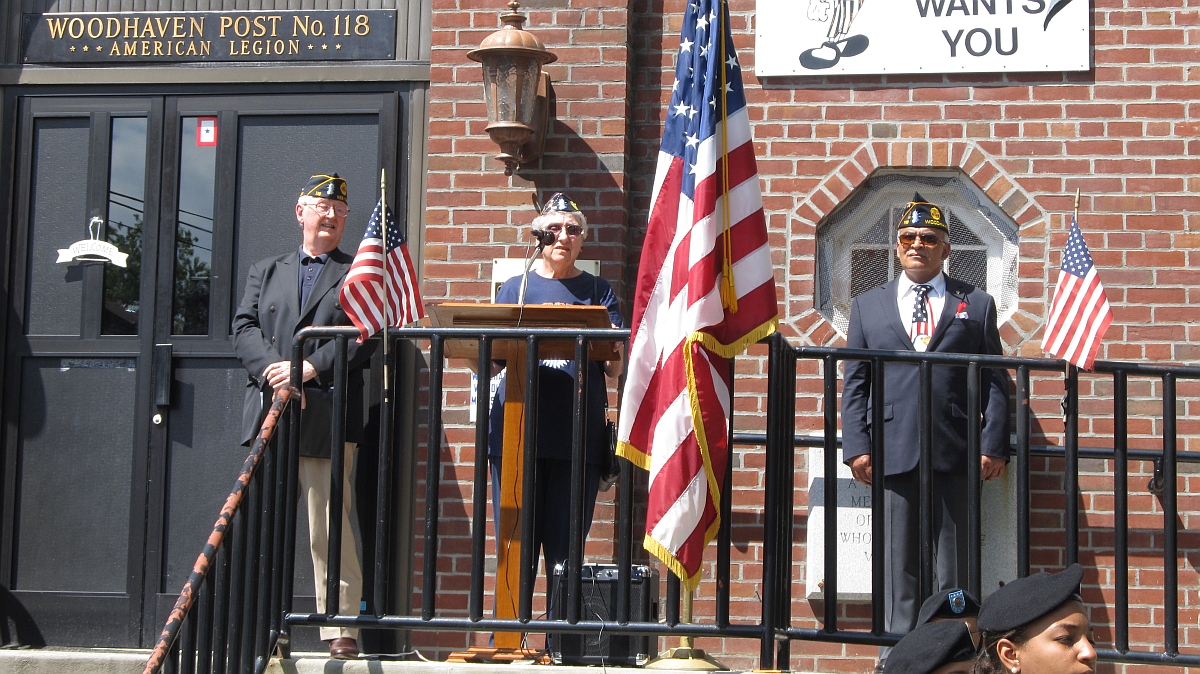 This is a traditional ceremony, part of Woodhaven's past, present and future.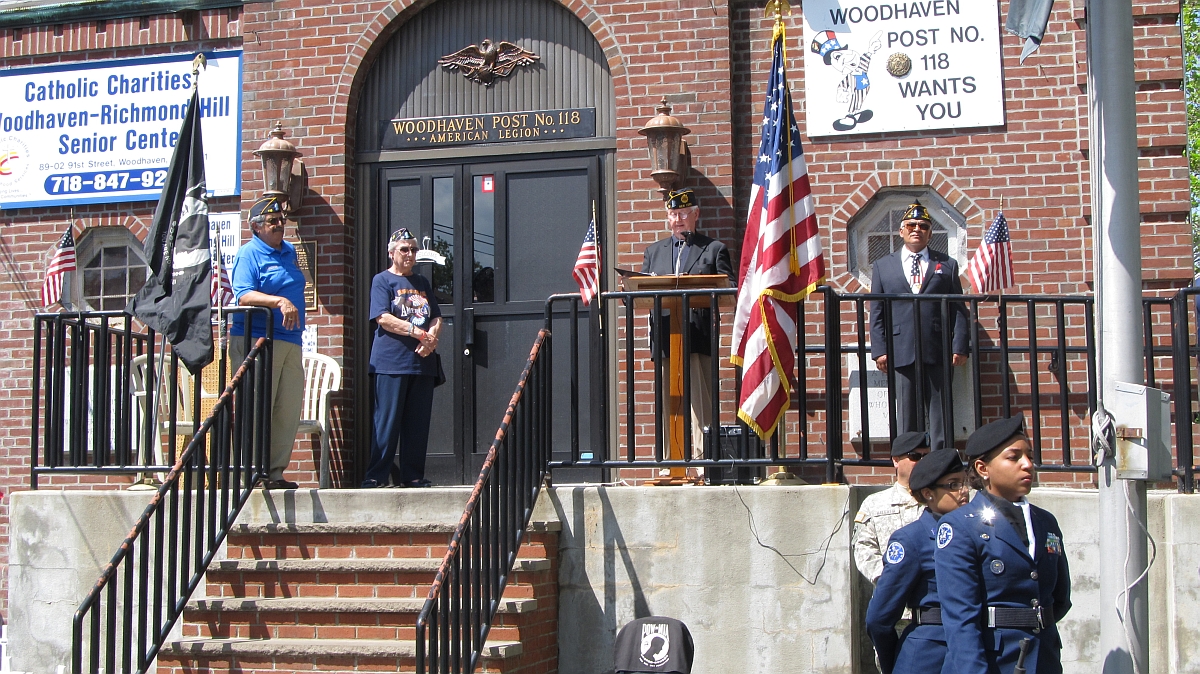 The laying of the wreaths.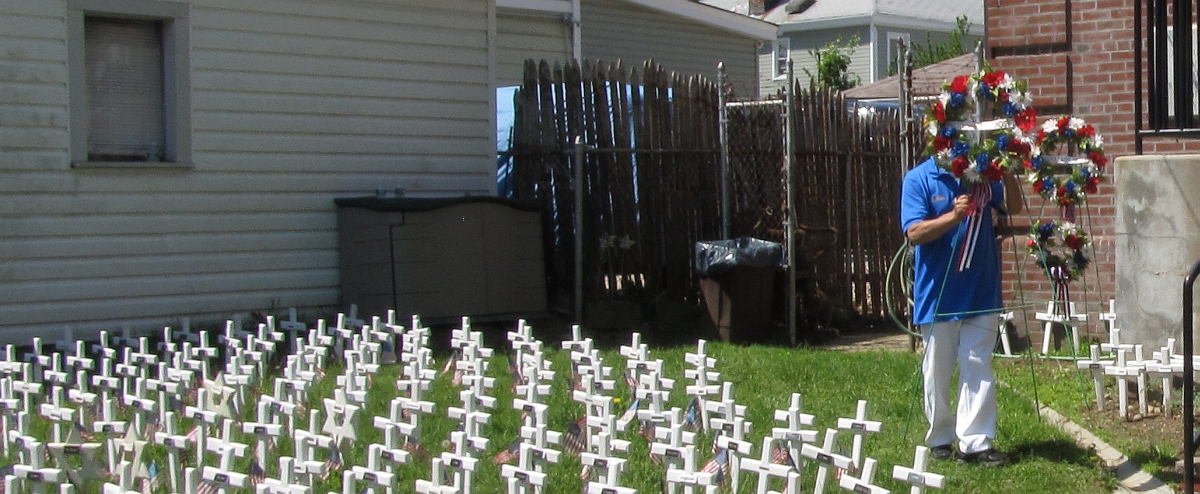 Raising the flag during Taps.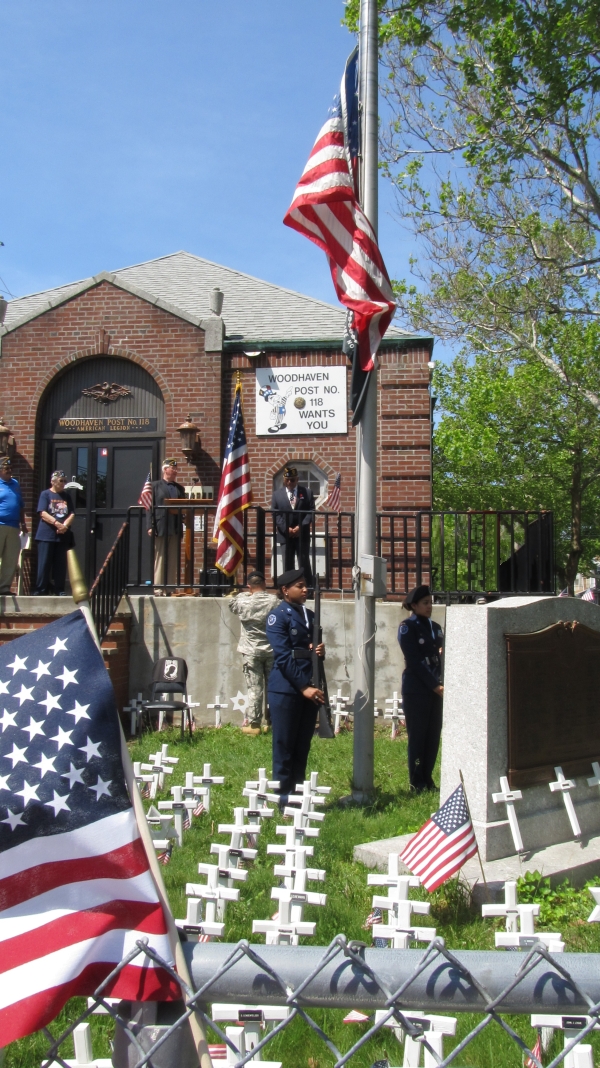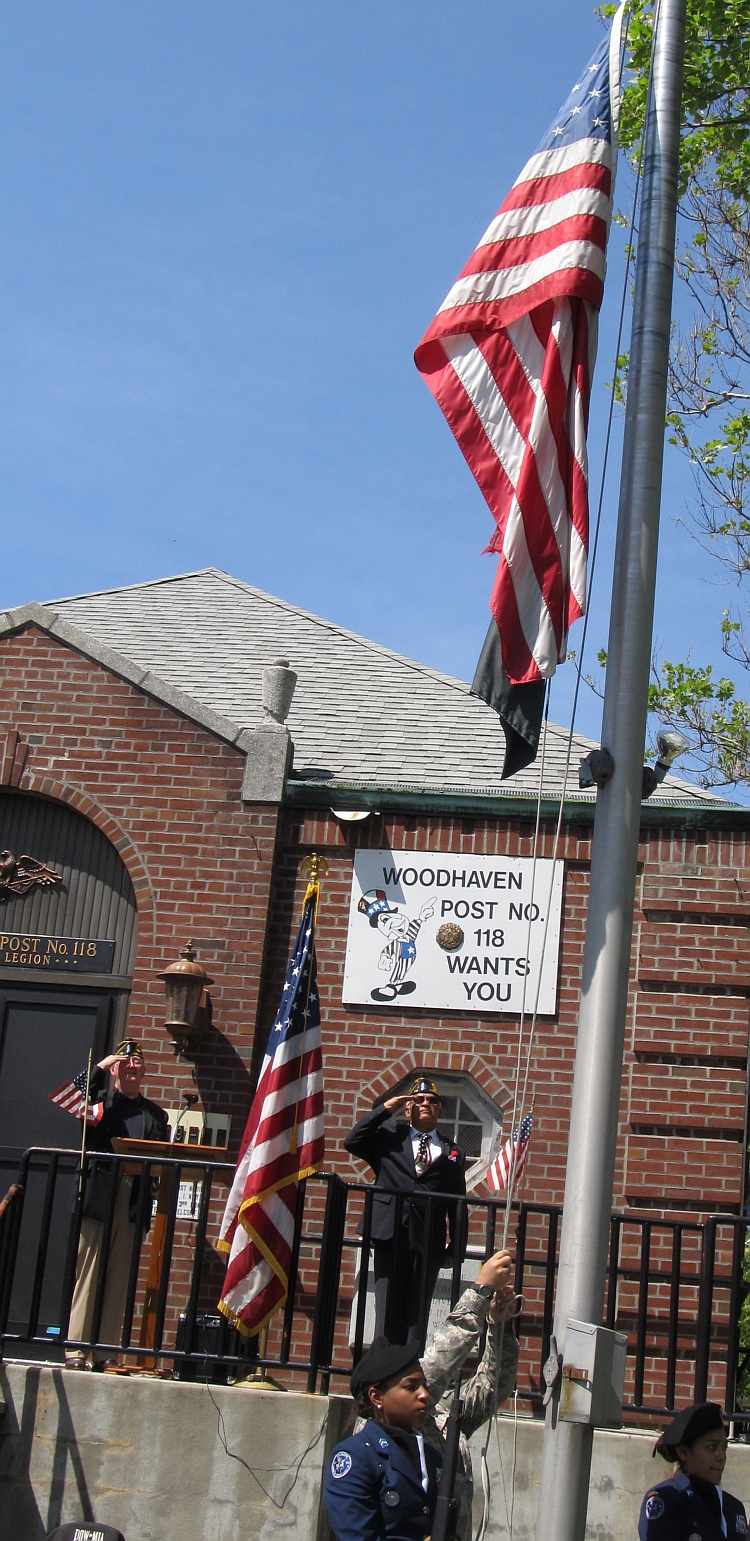 They put up a tent for those who wanted a little shade - that was very nice.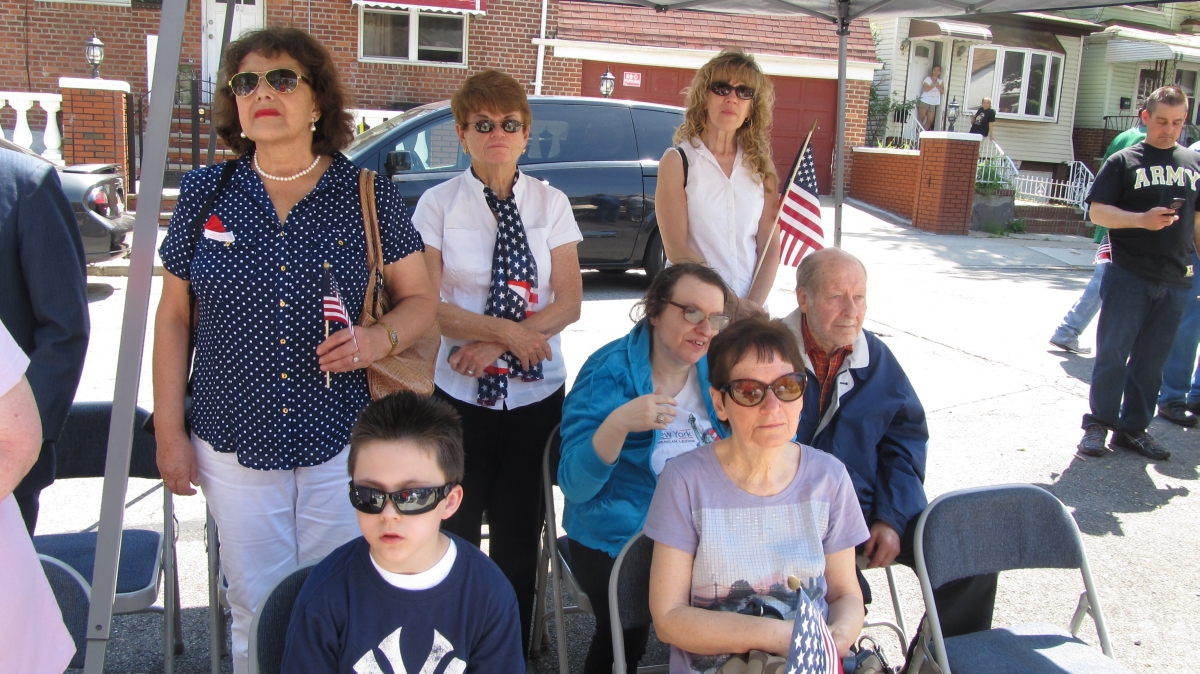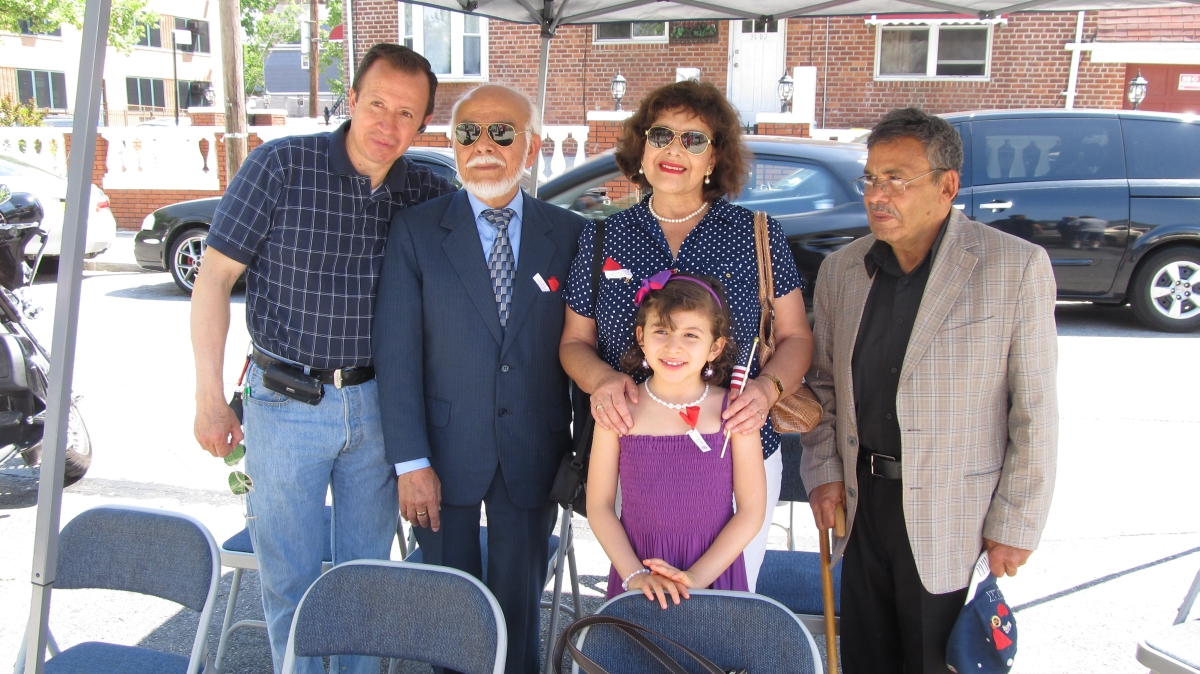 Jaron Gallagher with Sgt. Major David Valentin.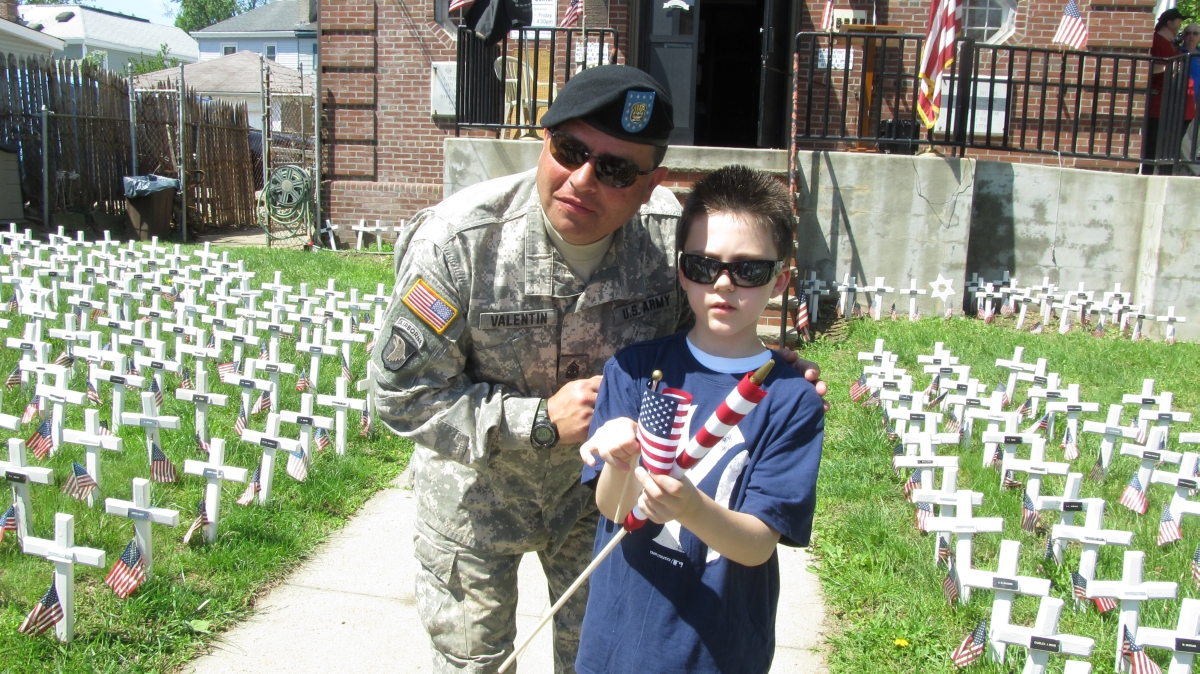 A nice shot of the front yard - the Garden of Remembrance.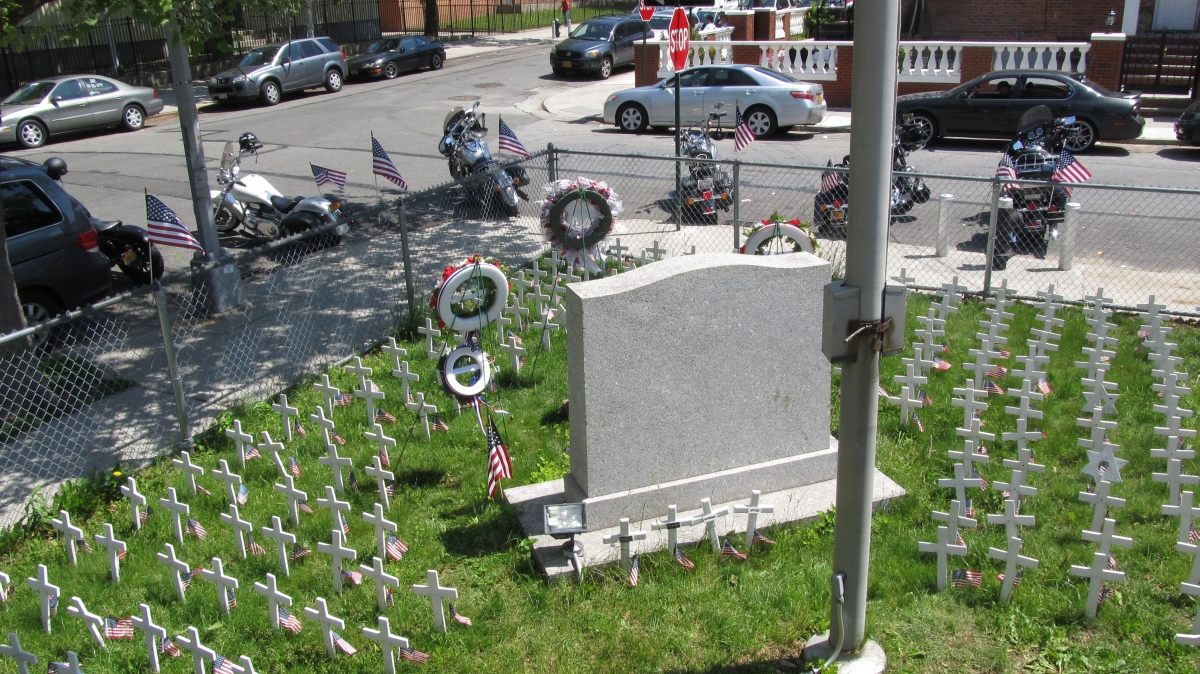 And to wrap it up - a reminder of why we were gathered. Memorial Day is put aside for remembering the men and women who died while serving in the country's armed forces. That is a focus of the ceremony at American Legion Post 118. But we also pay respects to those members of the post - and from our community - that served and who are no longer with us. And when you walk inside the American legion, you are met by the faces of those who were members of the post nearly 100 years ago - those who served this country in World War 1; faces from Woodhaven's past who would be very pleased to know that the tradition they began nearly a century ago is still being upheld today.


If you have any comments, or would like to suggest other projects, drop us a line at info@projectwoodhaven.com or projectwoodhaven@aol.com.
Return to Project Woodhaven's Home Page
Photos by Joey Wendell