Woodhaven to Our Vets: "Thank You!"
Last year the Woodhaven Residents' Block Association honored American Legion Post 118 as Organization of the Year. As part of the event, we solicited donations to purchase additional tickets to the affair for veterans who wished to attend. Past and present residents of our community were overwhelmingly generous - so generous that we actually had money left over. So this money, along with a donation from the Woodhaven Cultural & Historical Society, was used to host a Thank You BBQ outside the American Legion Hall on 91st Street and 89th Avenue. It was a traditional affair with hot dogs and hamburgers and iced tea and lemonade - all topped off with good friends and neighbors. (The BBQ made the papers - click here or here).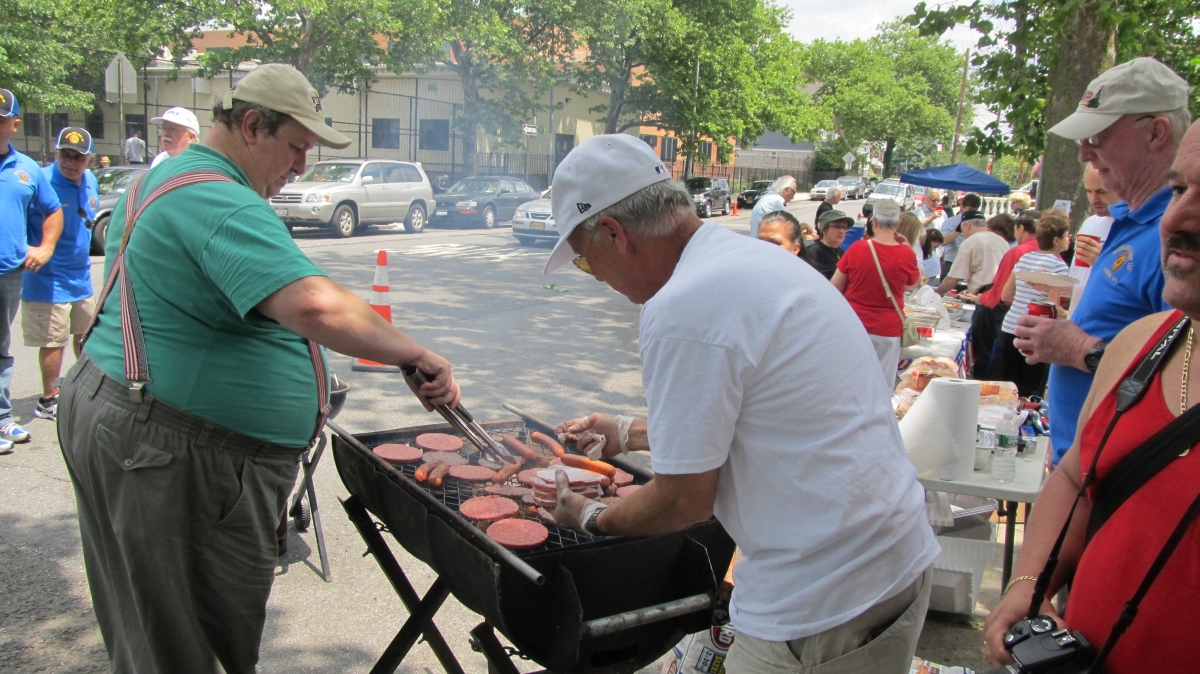 It was a day for our vets and their spouses and their families to come together and enjoy each other's company.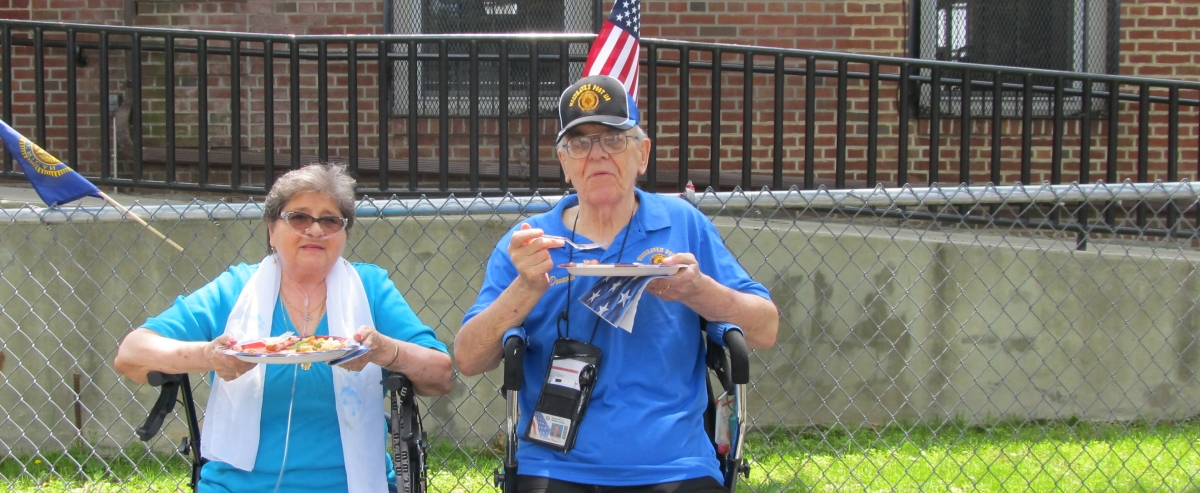 Here is some video of the day --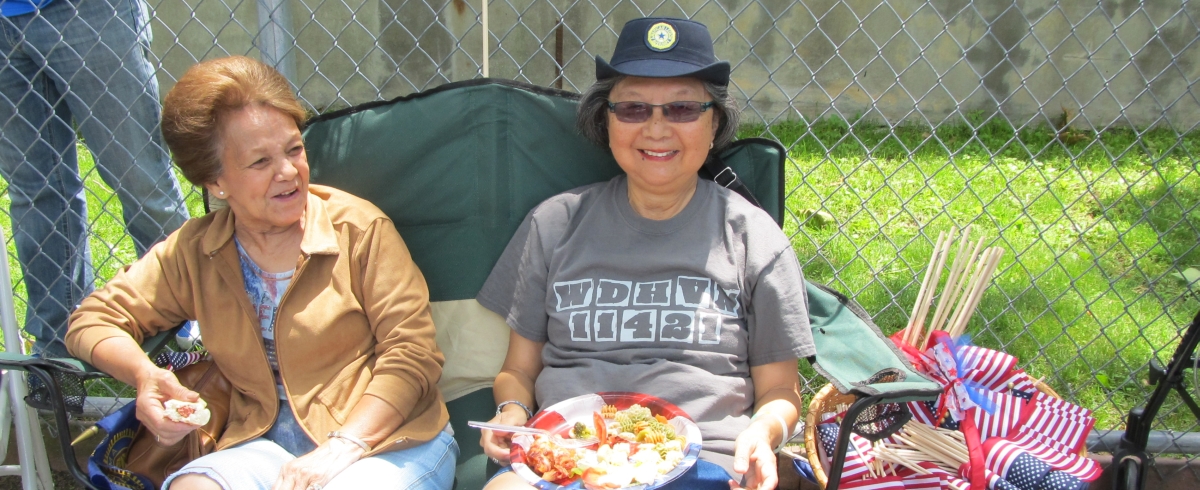 We have since decided that we'd like to try to make this an annual event. We had a nice turnout for this year's Thank You BBQ, but we expect that we'll get even more residents next year.

Woodhaven Residents' Block Association Vice president Giedra Kregzdys (left) and Secretary Arlene Annunziata (right) serve up the food.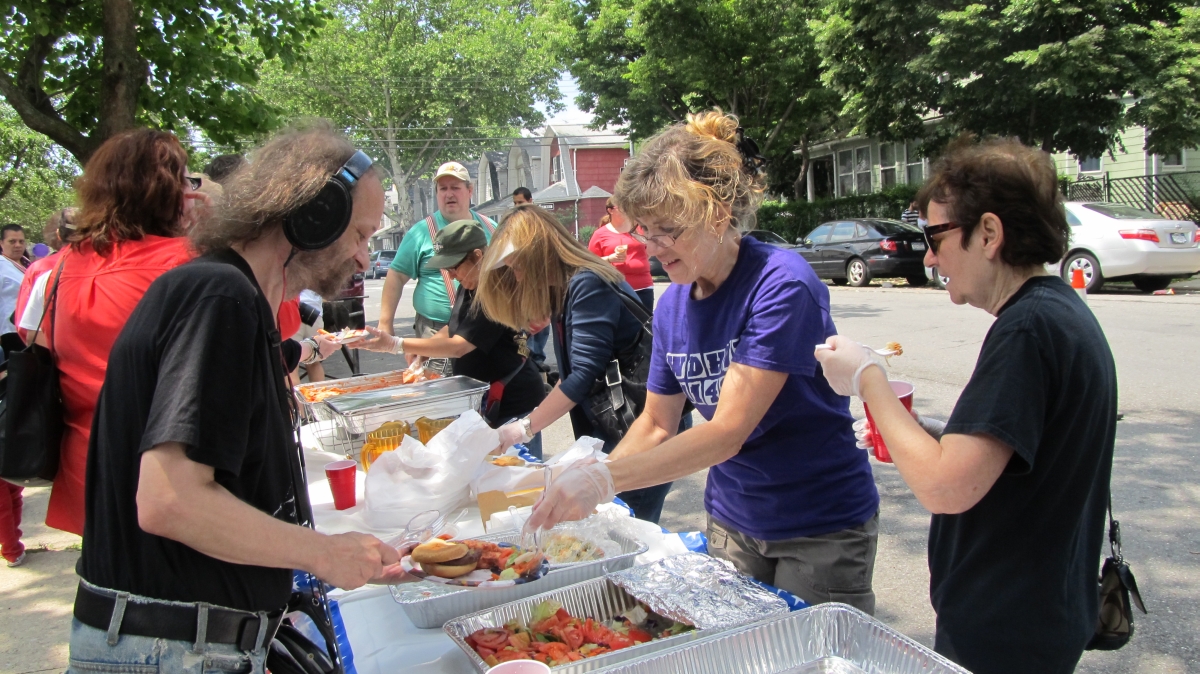 Say cheese everyone! This was a very happy affair, with lots of good vibes.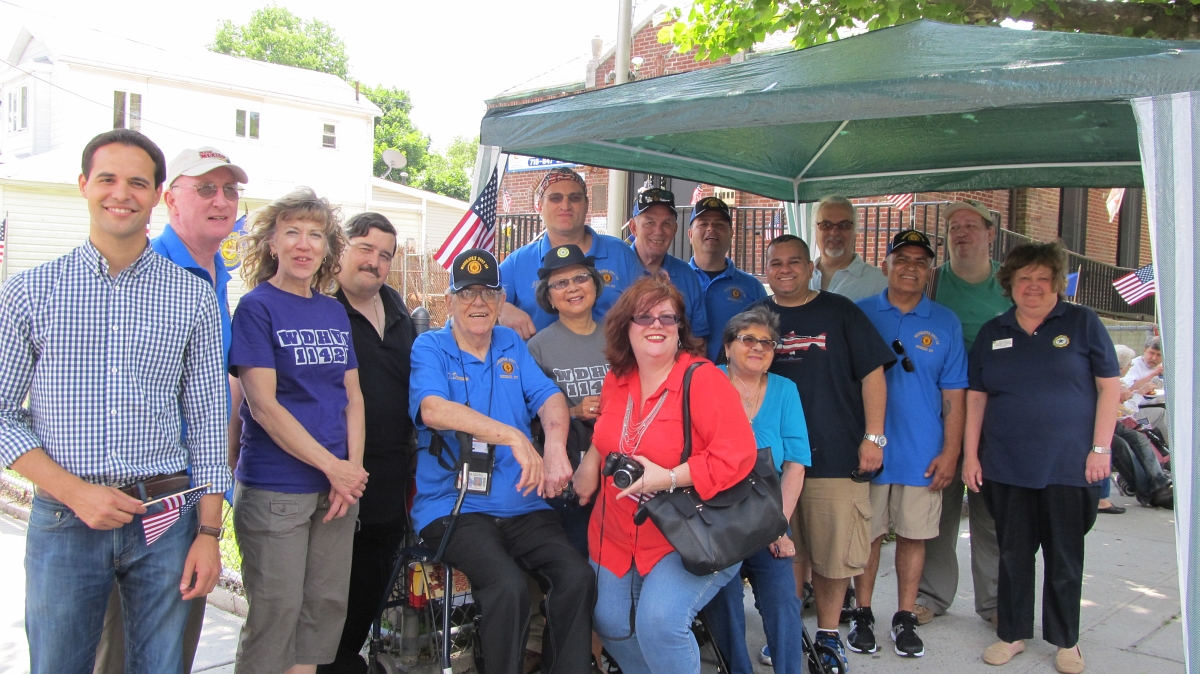 Some kids from St. Thomas the Apostle came out to sing the Star Spangled Banner.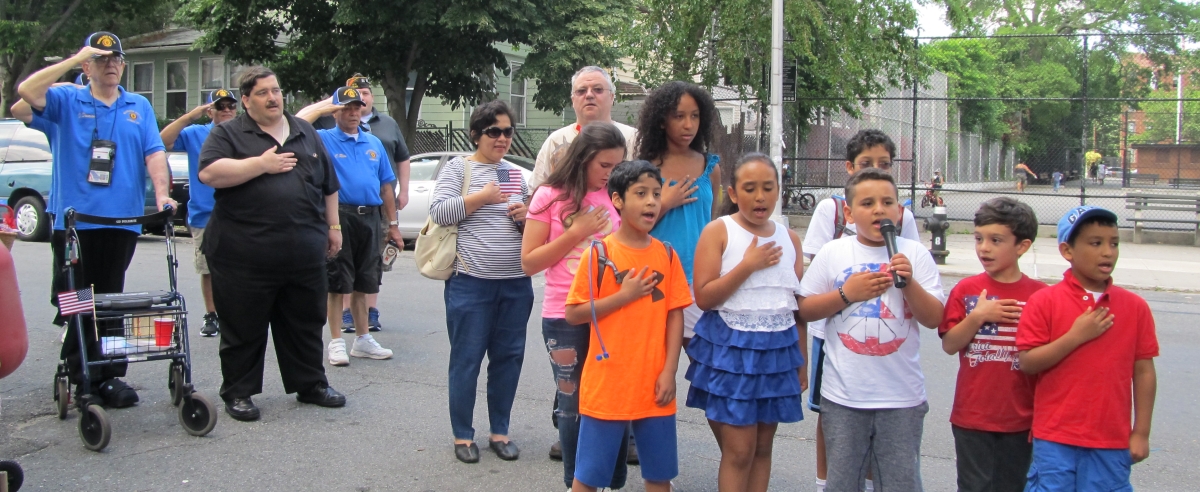 Assemblyman Mike Miller came out to thank the veterans and also donated a few trays of baked ziti.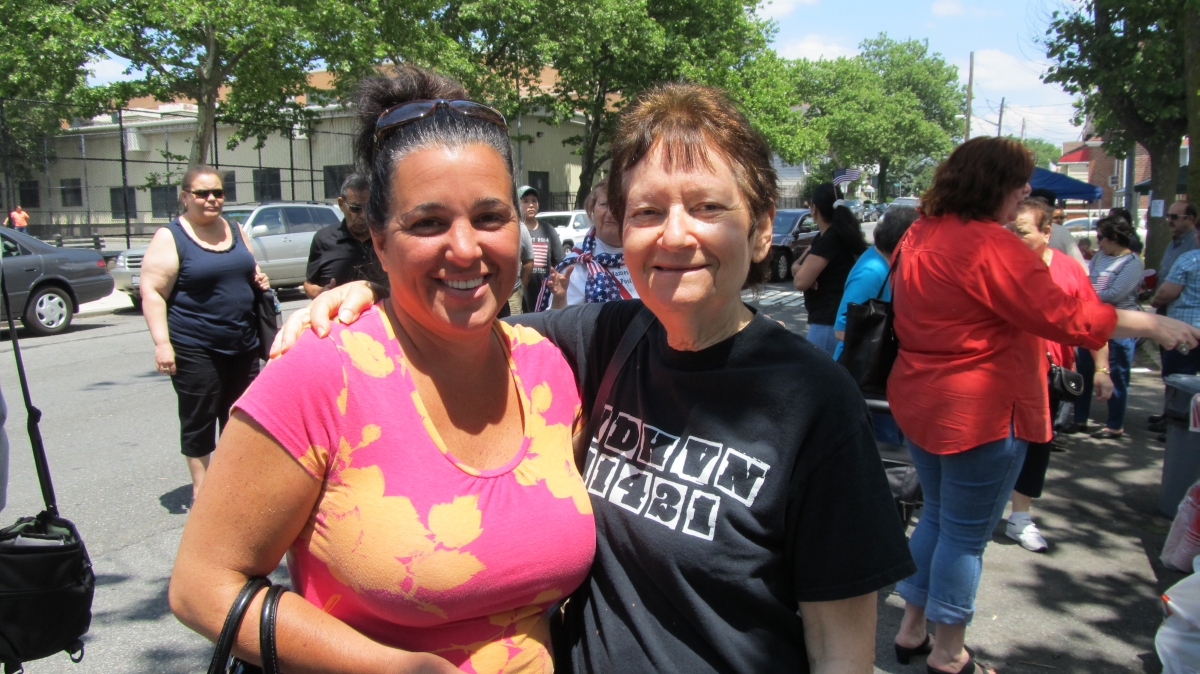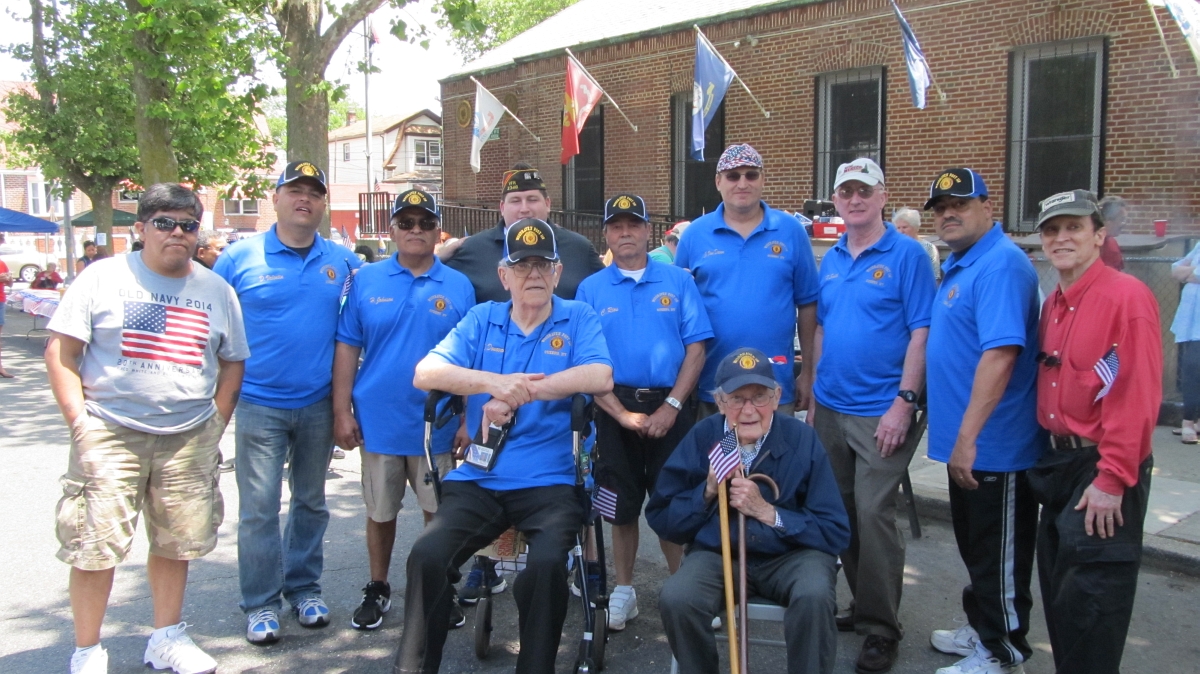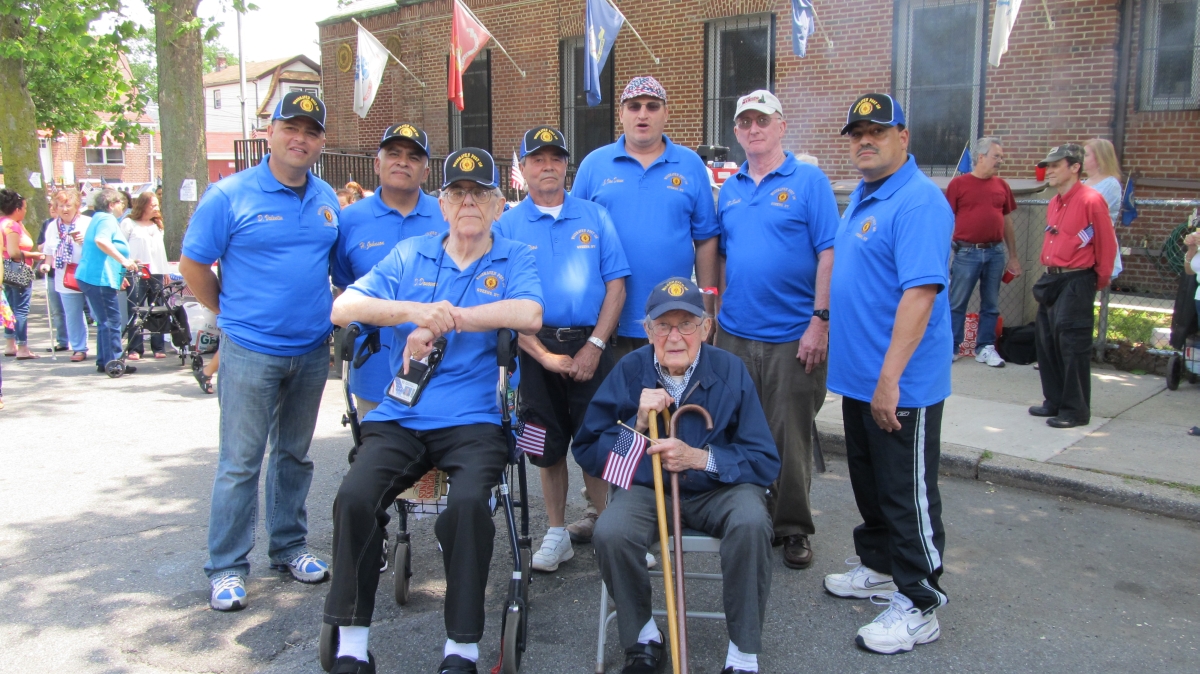 Congresswoman Nydia Velazquez stopped by for a brief visit and stayed for well over an hour, mingling with residents and speaking to the veterans.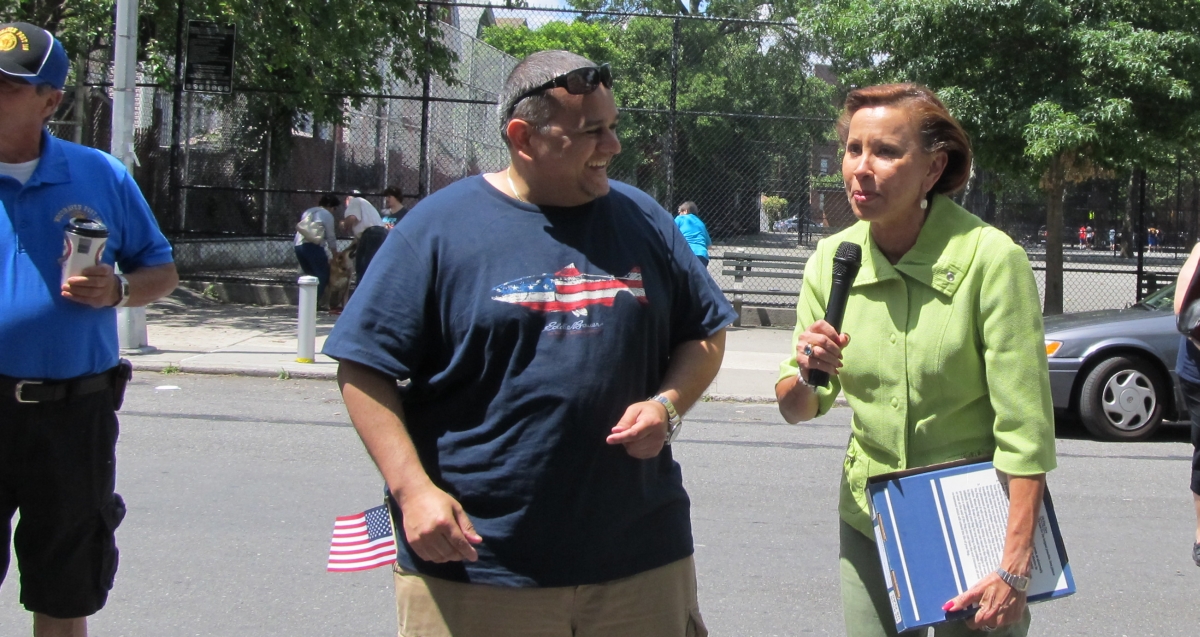 Congresswoman Velazquez presented the American Legion with a special United States Flag which flew over the US Capitol.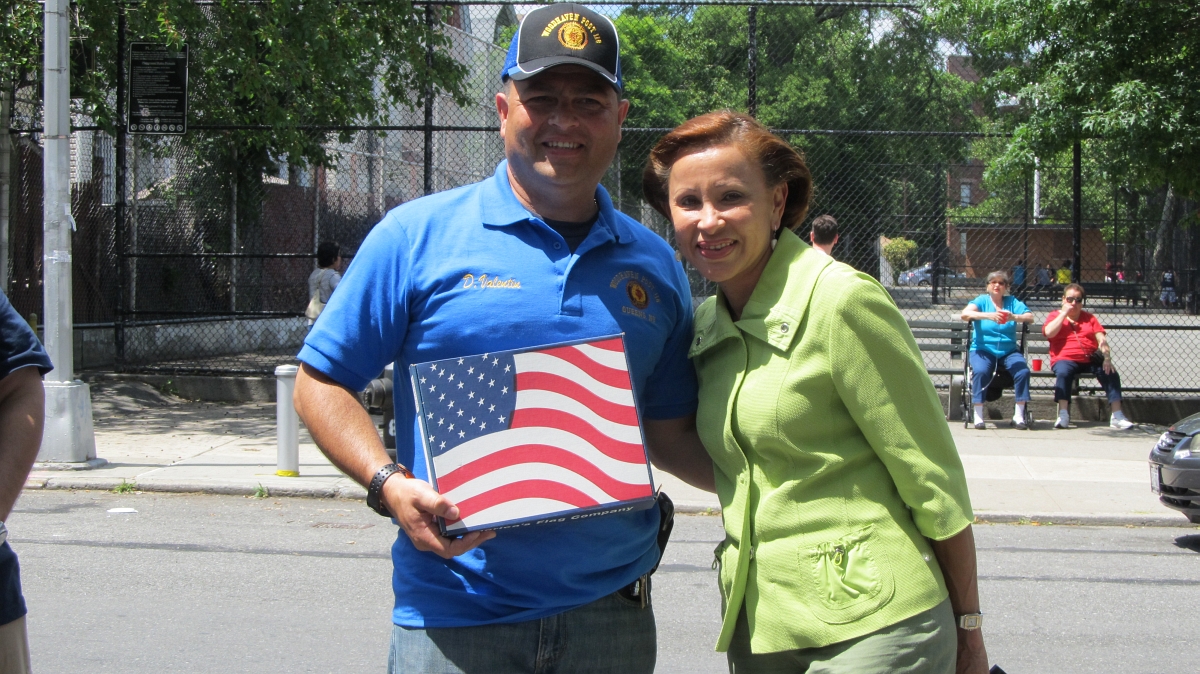 Here, Nydia thanks one of our Woodhaven Vets who fought in World War 2.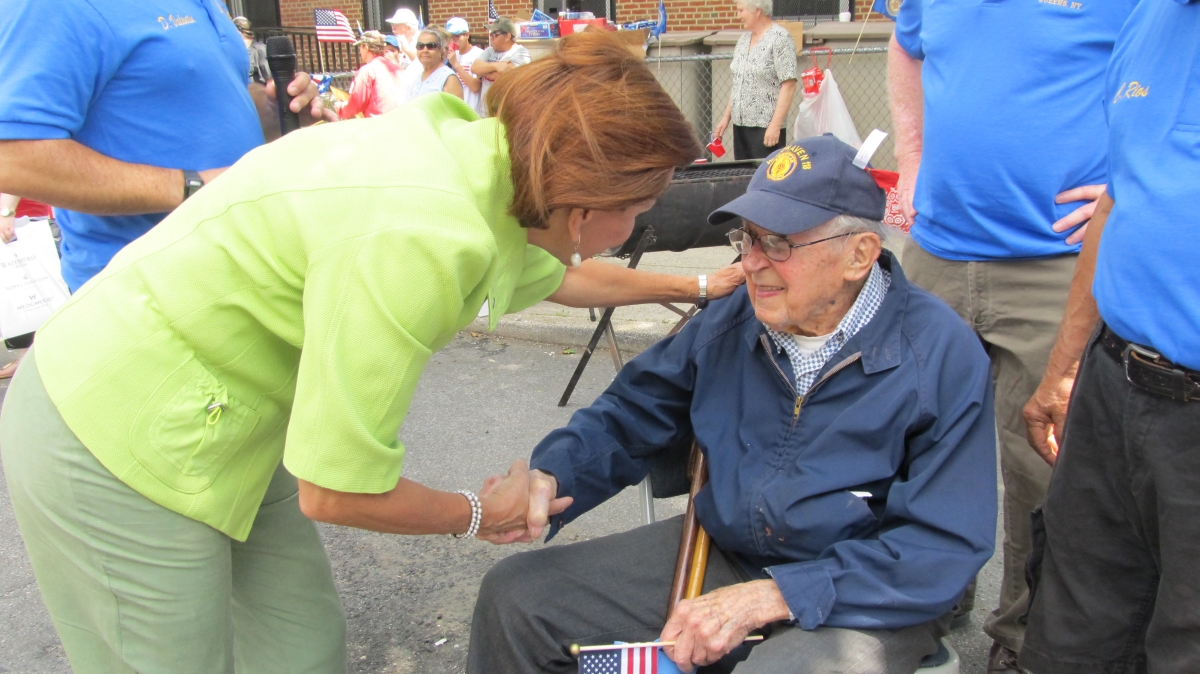 Nydia Velazquez with the members of American Legion Post 118.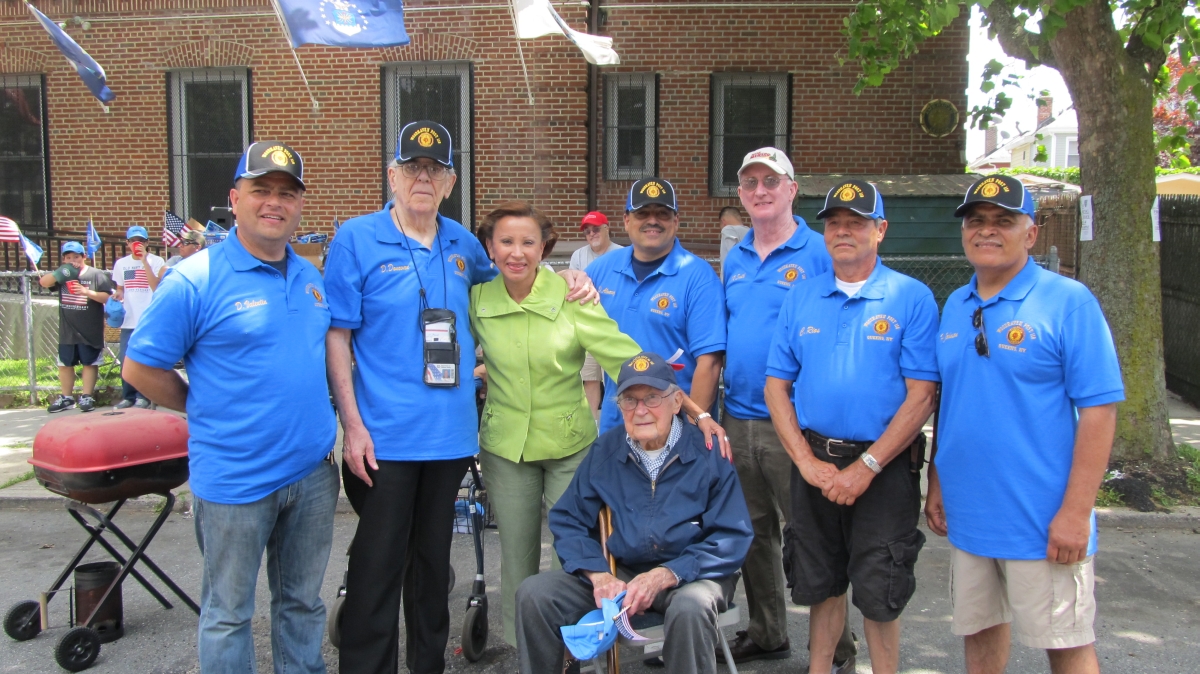 Here are some more photos from the day, starting off with the Ladies Auxiliary of the American Legion.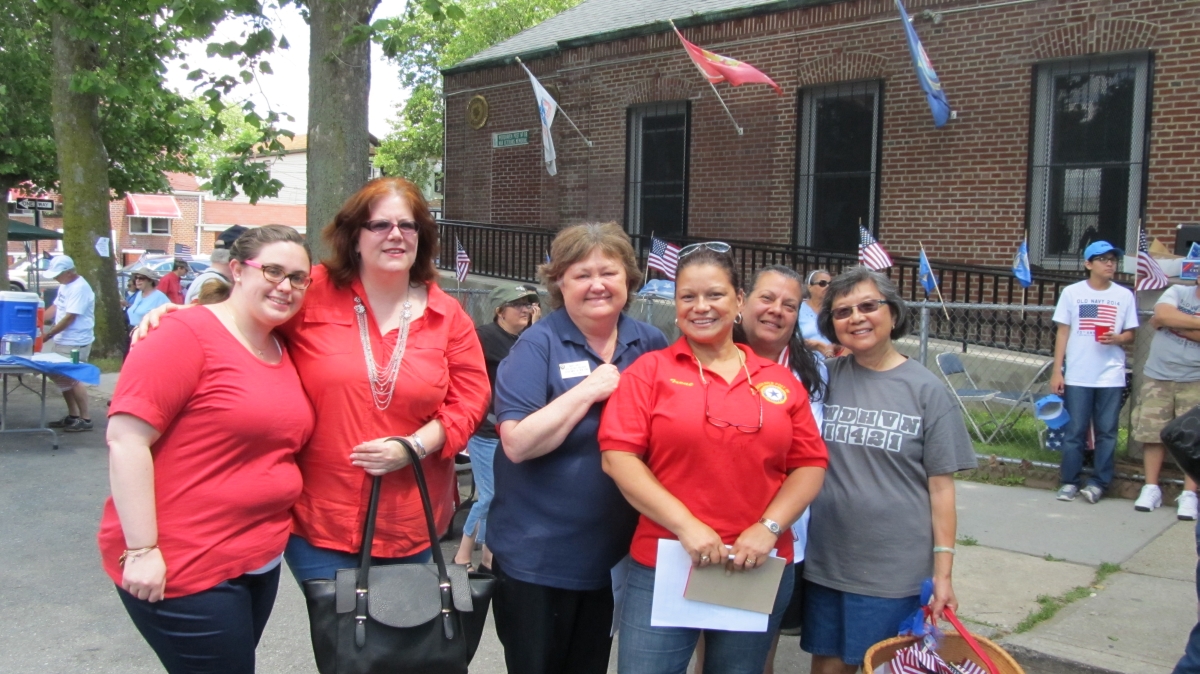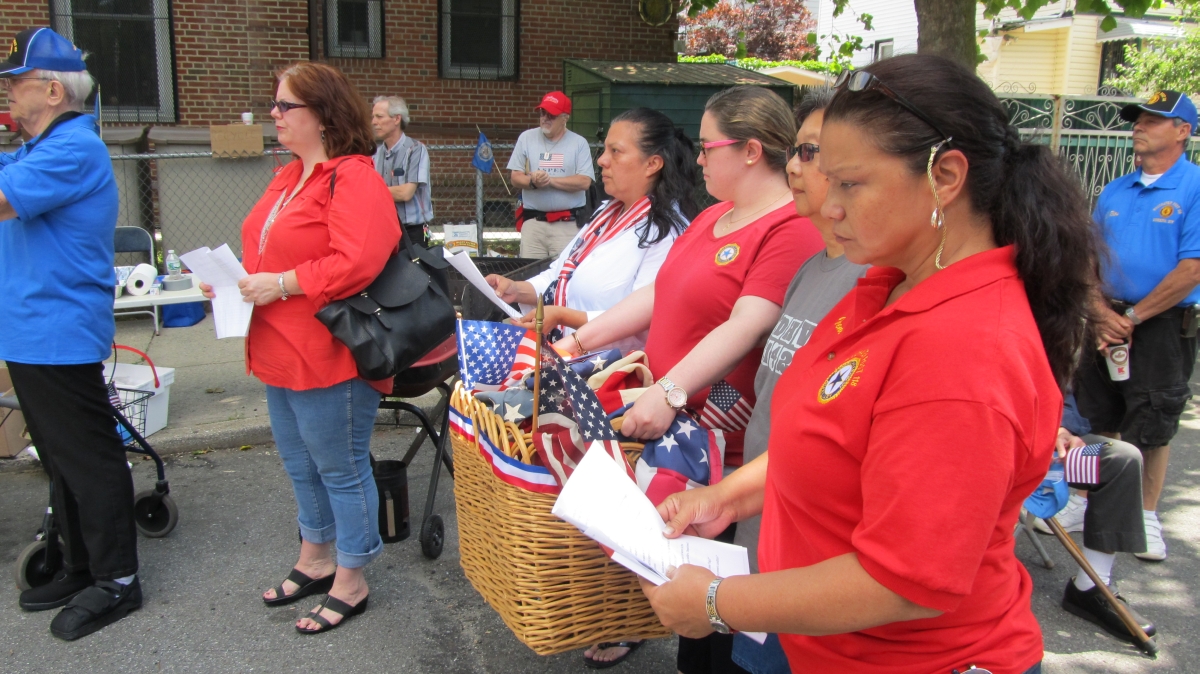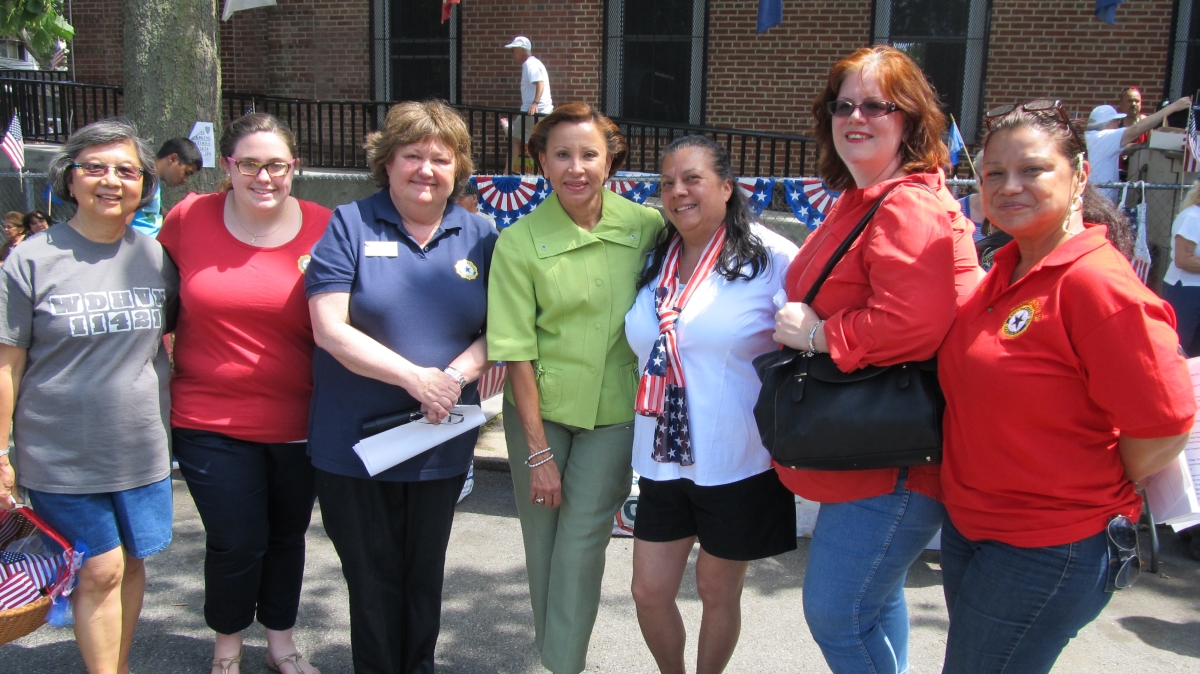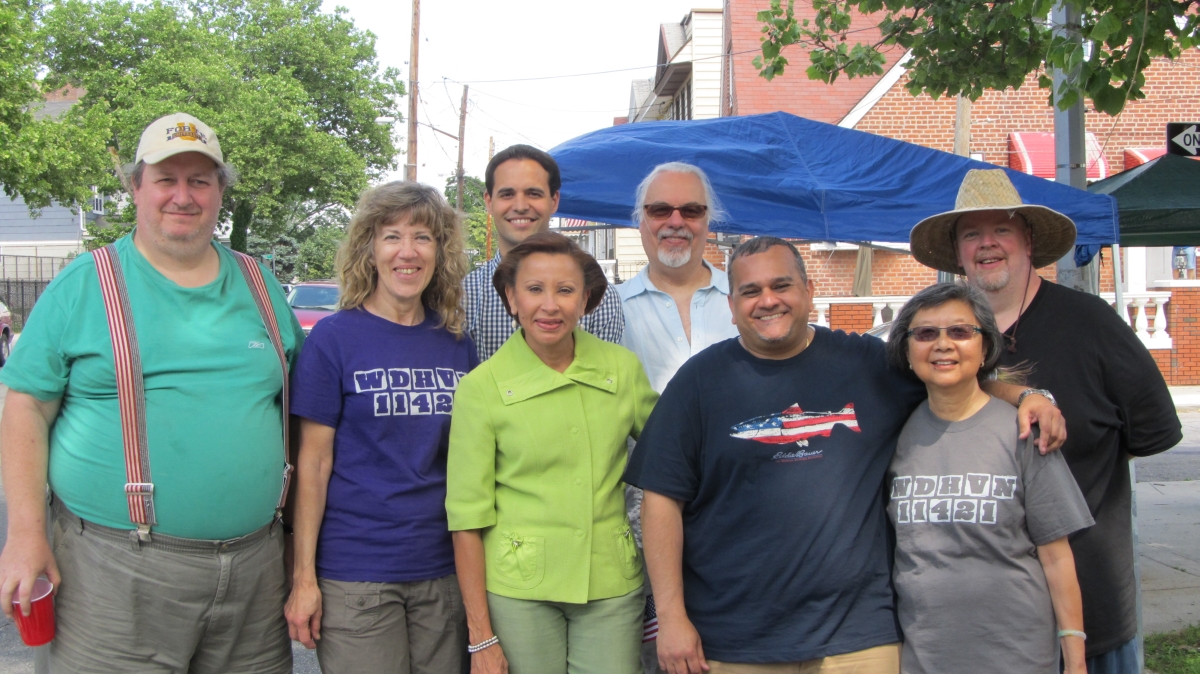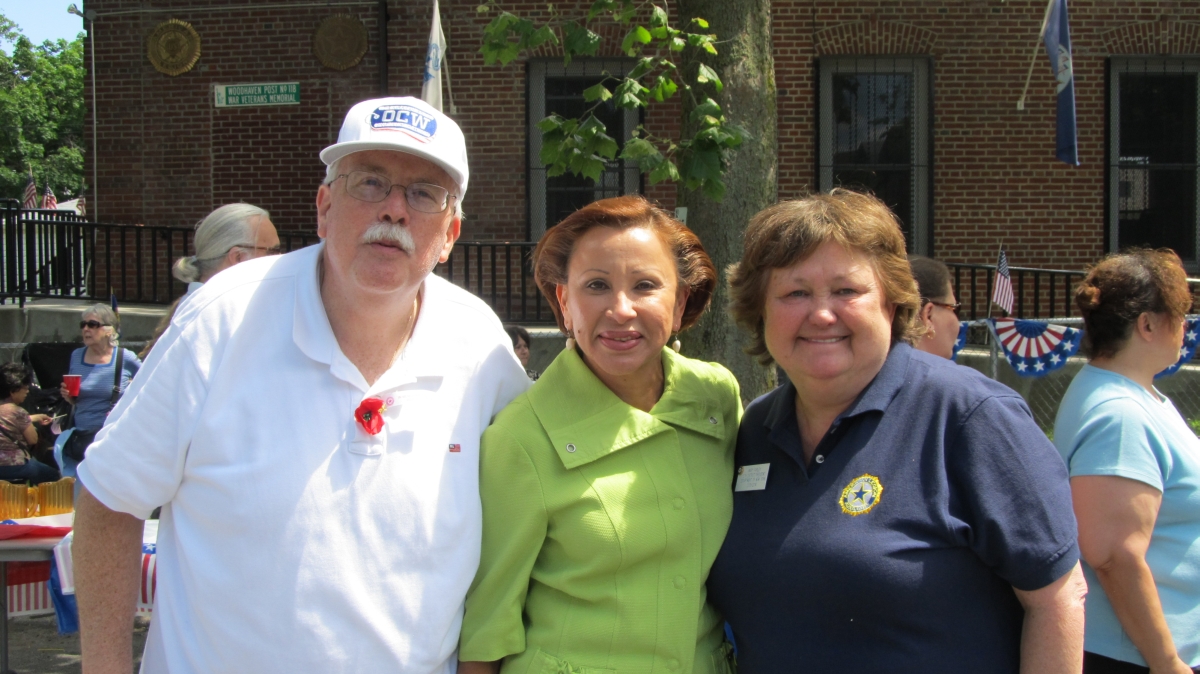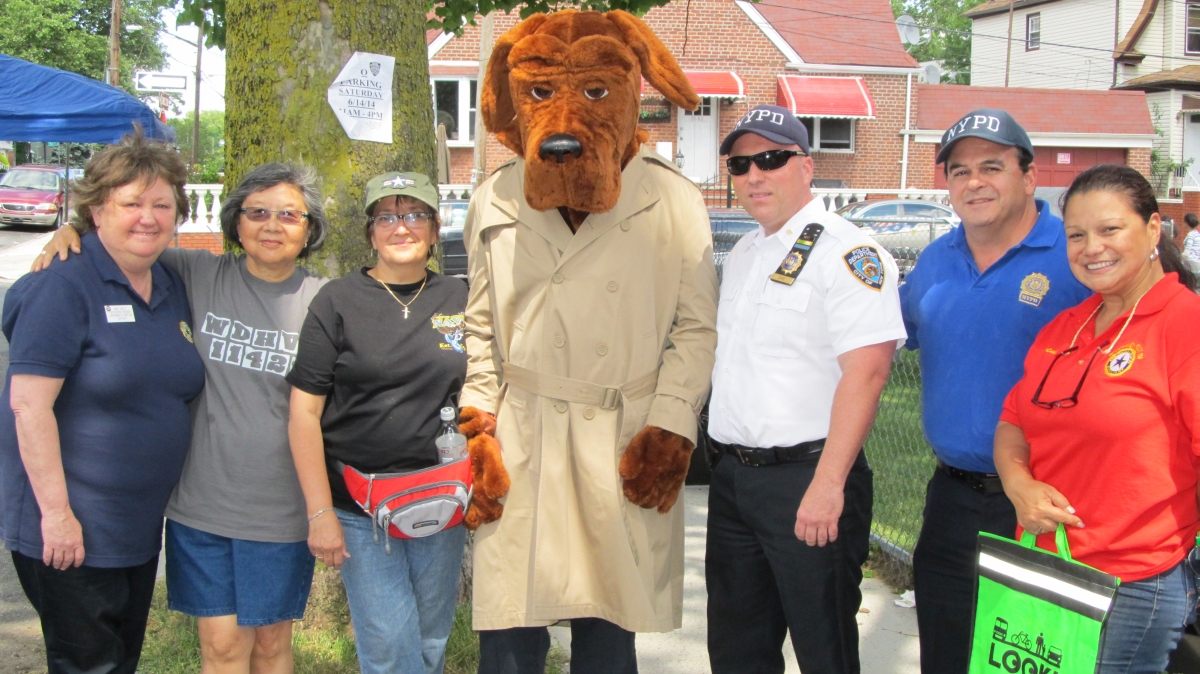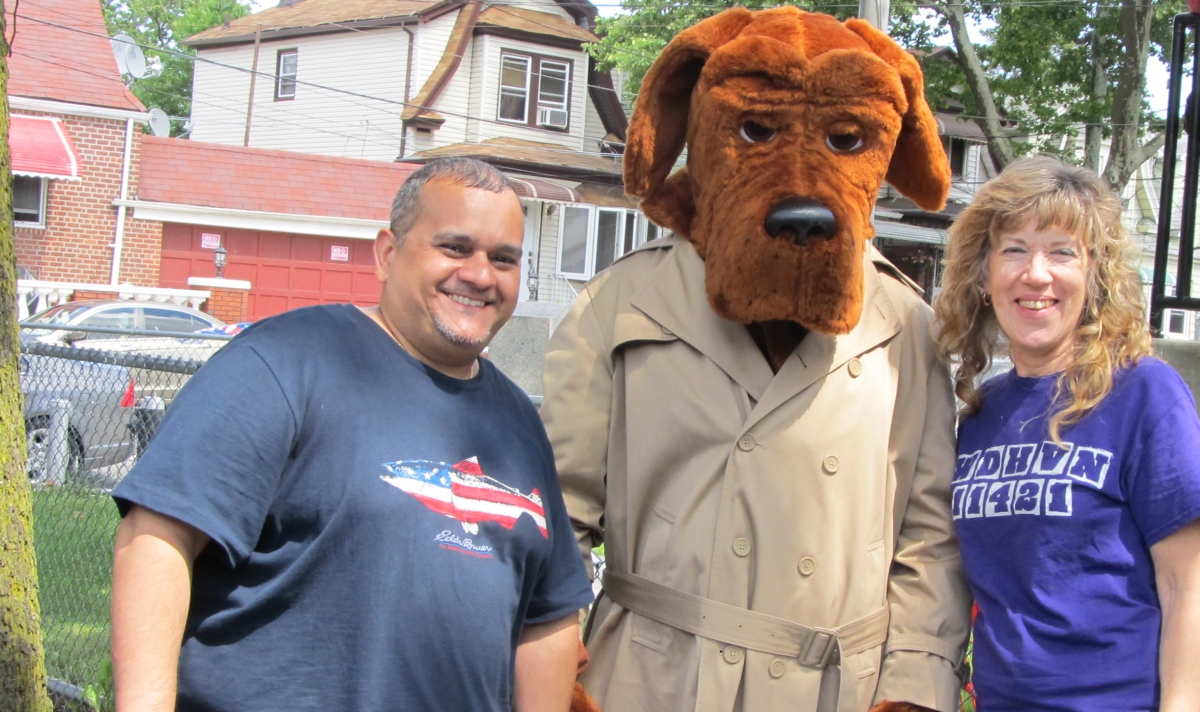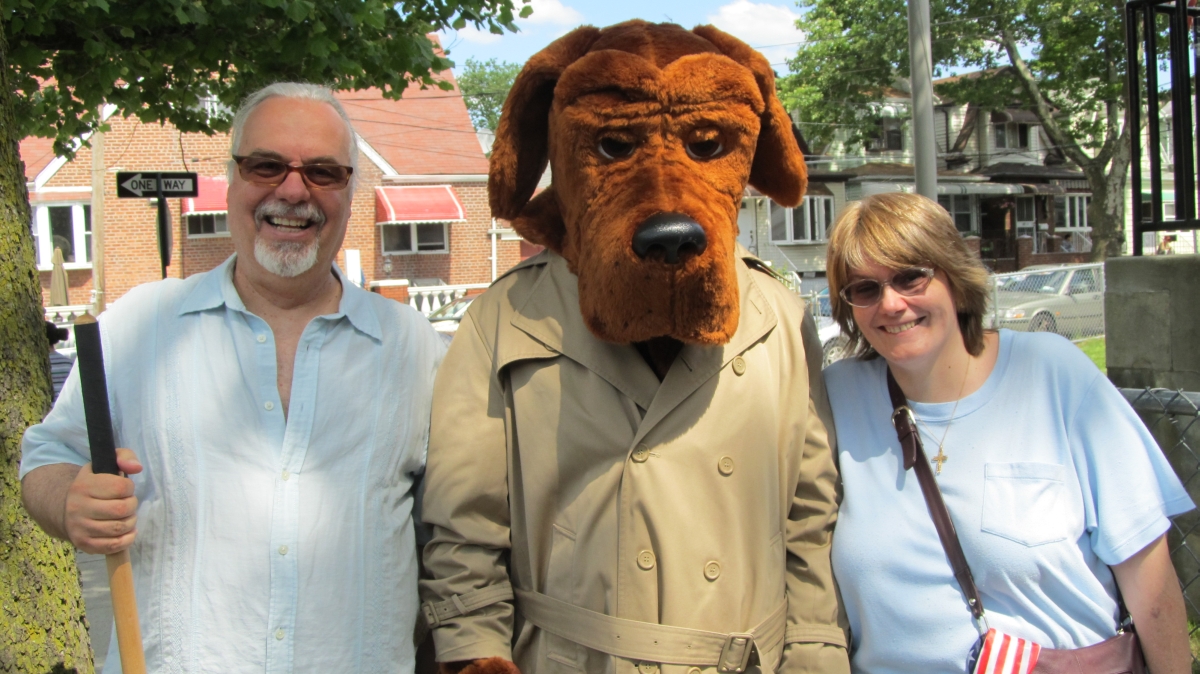 It was a great day at the Legion, many thanks to everyone who came out. Afterwards, a few of us went over to Neir's Tavern to relax.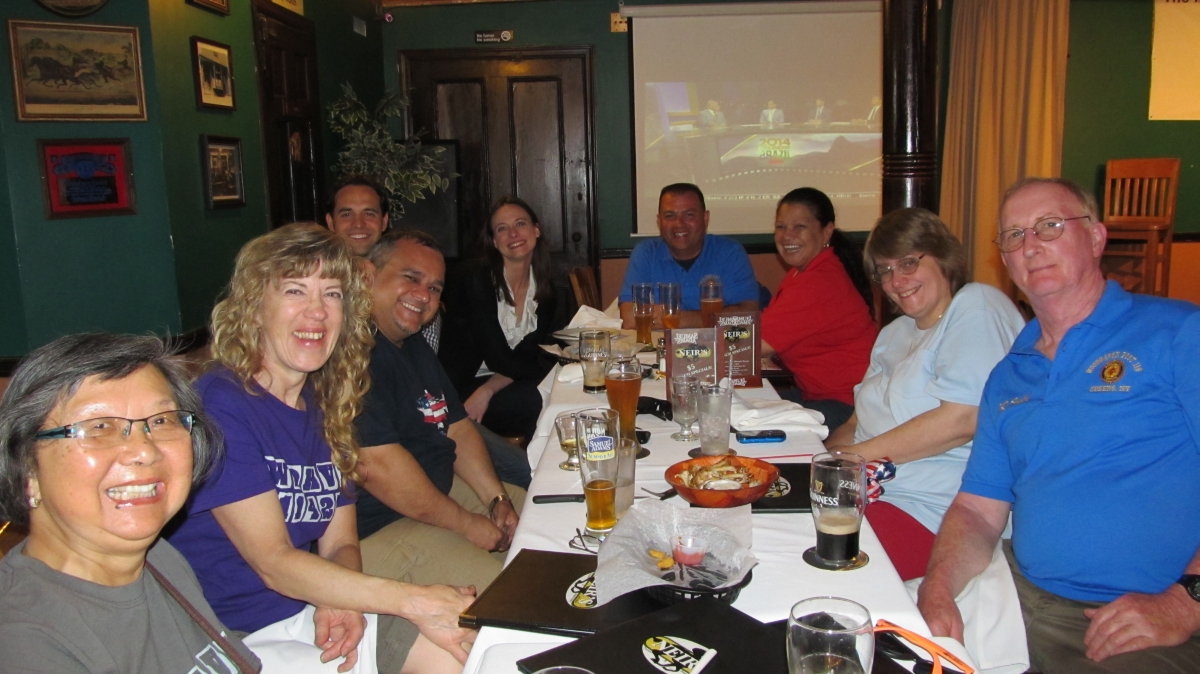 If you have any comments, or would like to suggest other projects, drop us a line at info@projectwoodhaven.com or projectwoodhaven@aol.com.
Return to Project Woodhaven's Home Page
Photos by Joey Wendell