The Forest Hills Memorial Day Parade is one of the nicest ones around, well-attended by marchers and spectators. Last year, we covered the parade here. Now, a little background: residents from Woodhaven used to march in this parade under the banner of the Woodhaven Cultural & Historical Society (ever since the Memorial Parade in Woodhaven ended). But over the course of a few years our participation dwindled until we had but one marcher, Mr. Allan Smith. Mr. Smith kept the spirit going and last year he was joined by two fellow residents bringing our total to three. Here they are last year - Mr. Smith and Arlene Annunziata (of the Woodhaven Residents' Block Association) and Josephine Wendell (photographer for Project Woodhaven). This picture was provided by the Richmond Hill Historical Society.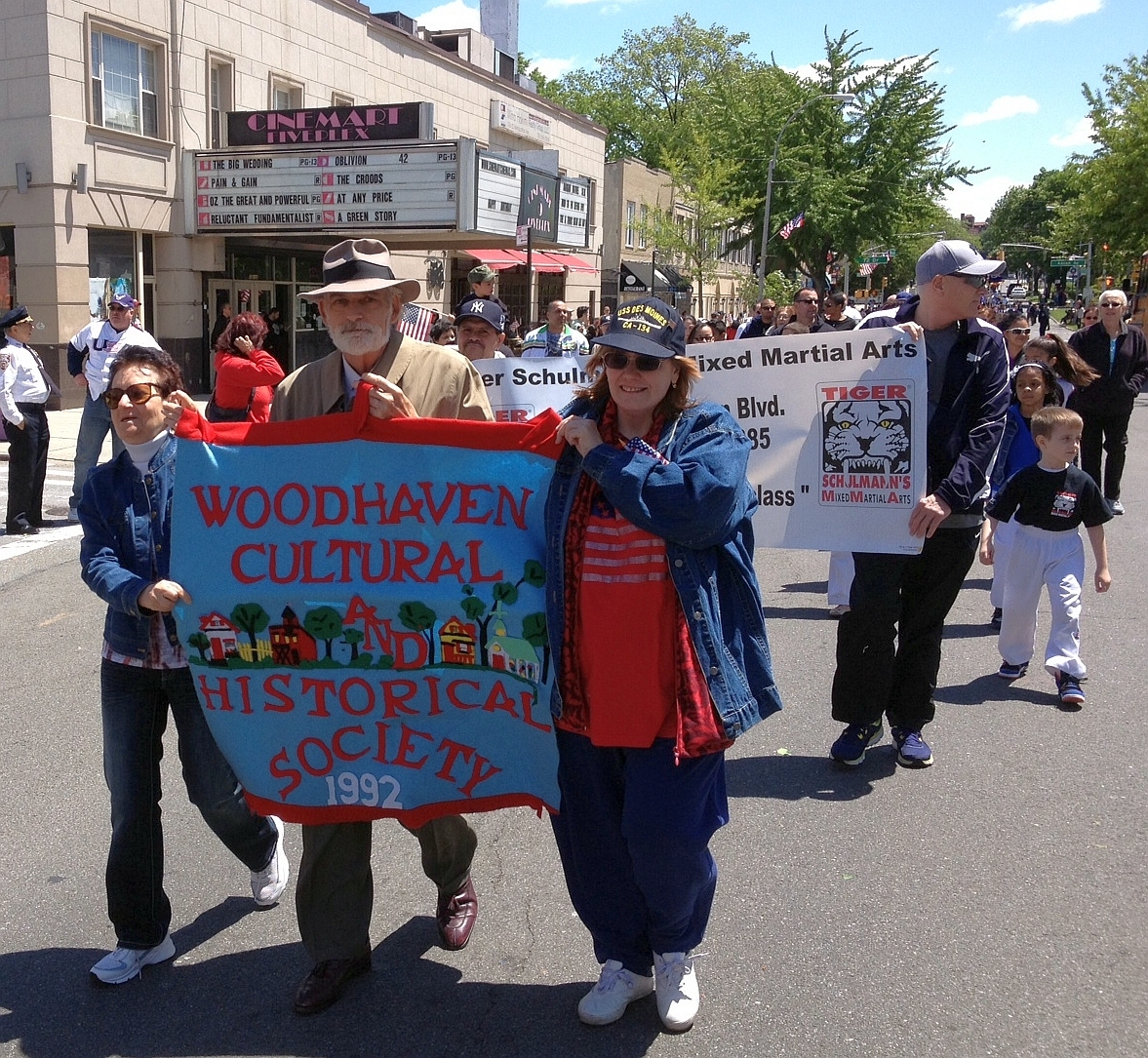 This year, we put out the call for more marchers to represent Woodhaven -- so, how did we do? Let's find out. We arrived early, parked over by Home Depot and walked to the parade starting point at Ascan Avenue by the Cinemart Theater. The parade wasn't scheduled to kick off until Noon, but they closed metropolitan Avenue at 10 AM and had street sweepers clean it. There was no parking allowed and the few cars that remained were towed off to side streets. It was a little unusual seeing such a busy road empty like this so we took advantage of the moment and grabbed a few pictures, one looking in each direction.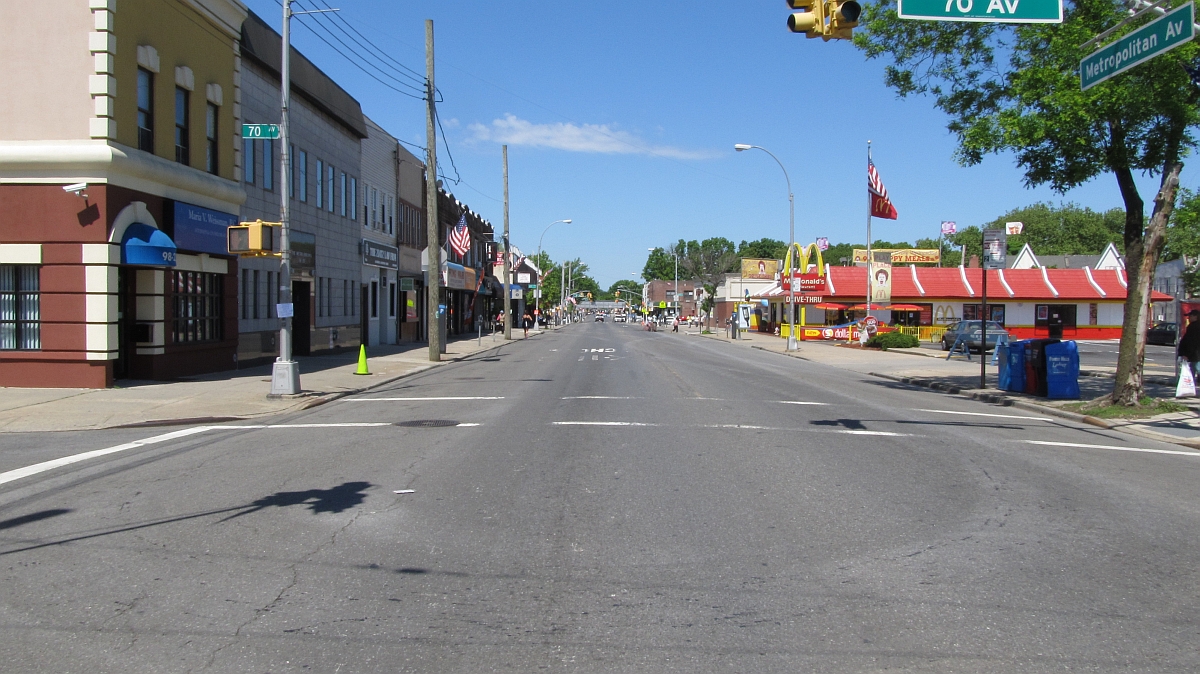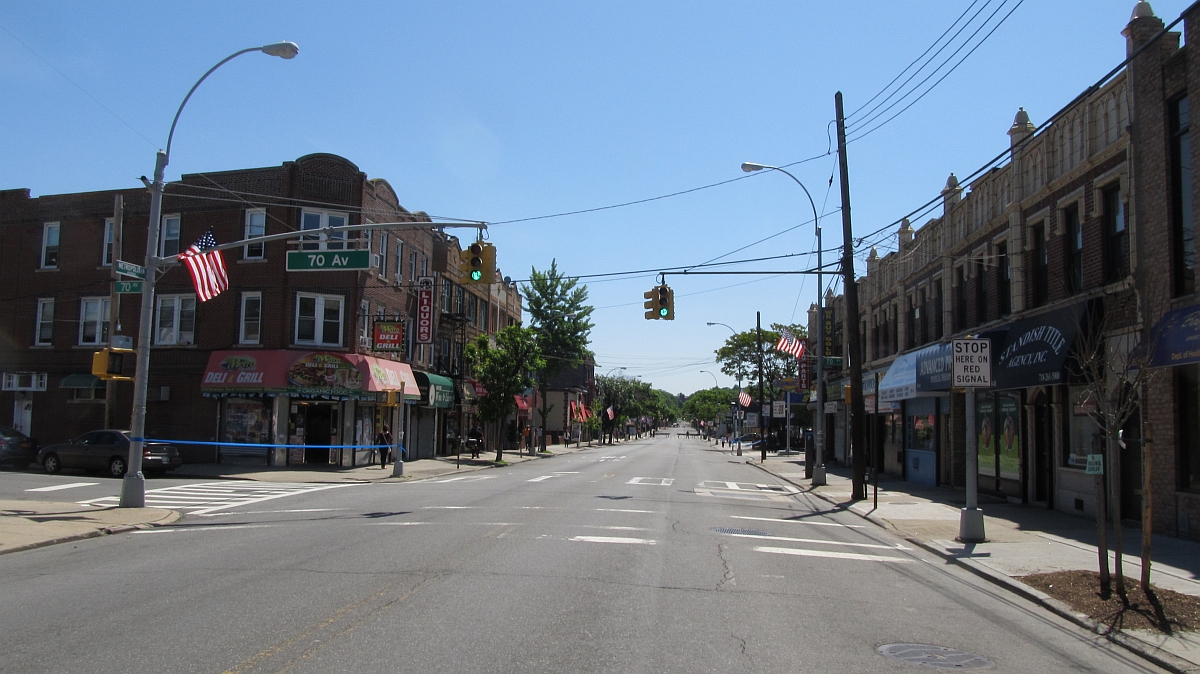 Even 90 minutes before the parade there were people out, ready to watch the parade.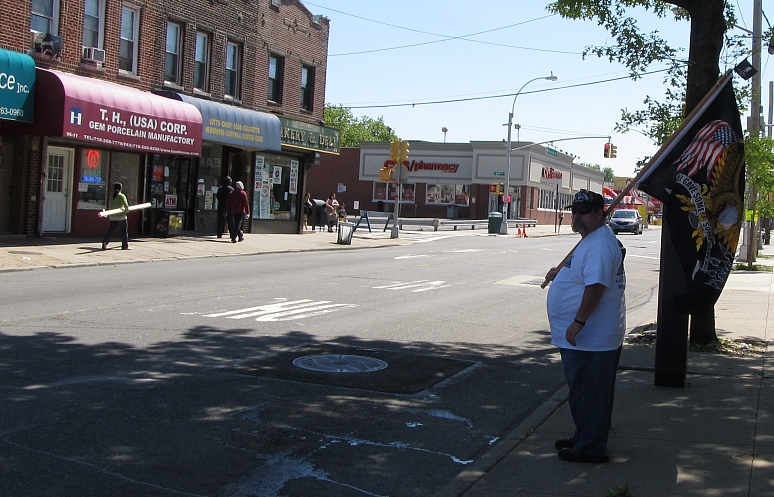 The NYPD did a great job making sure everyone was safe. Mounted units always add to the parade atmosphere.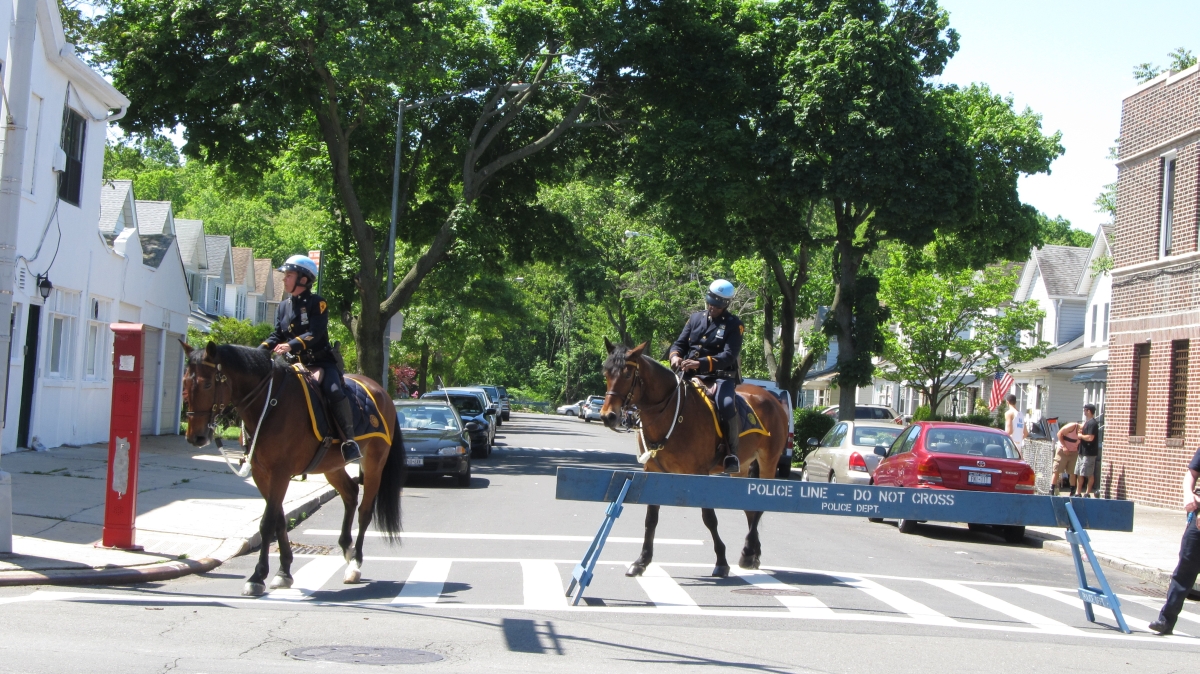 There are always a lot of youngsters marching in the parade, this group was from a karate school.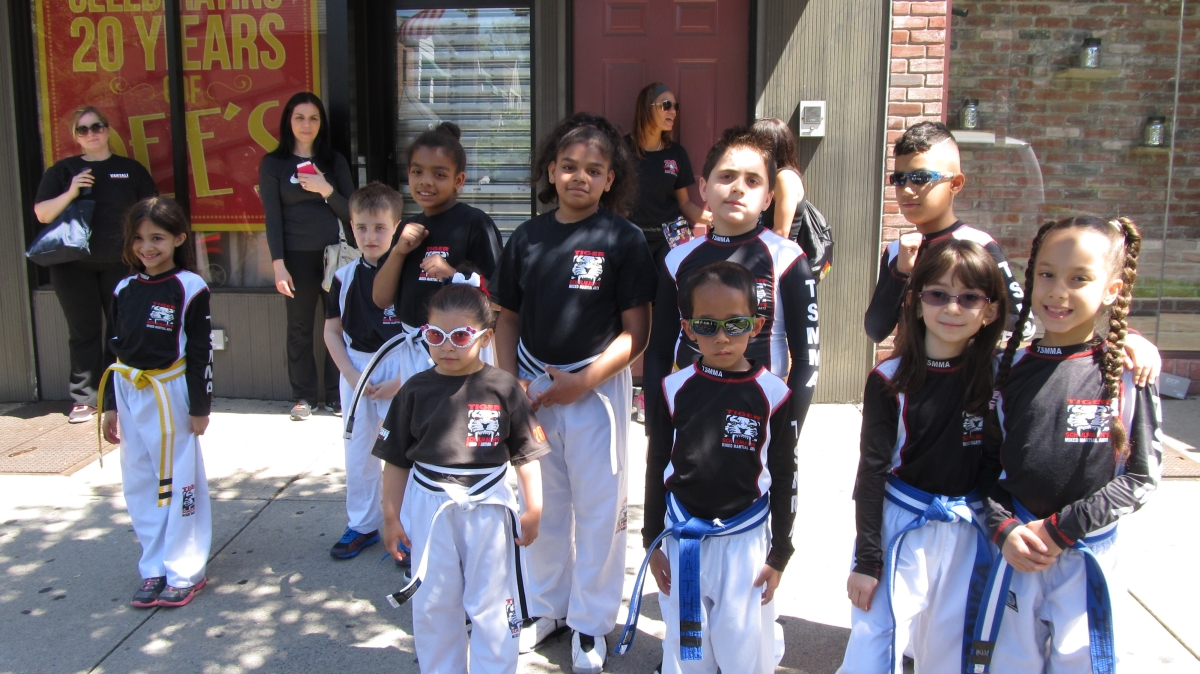 There is a lot of fun during these parades, but it's important to remember why we are here.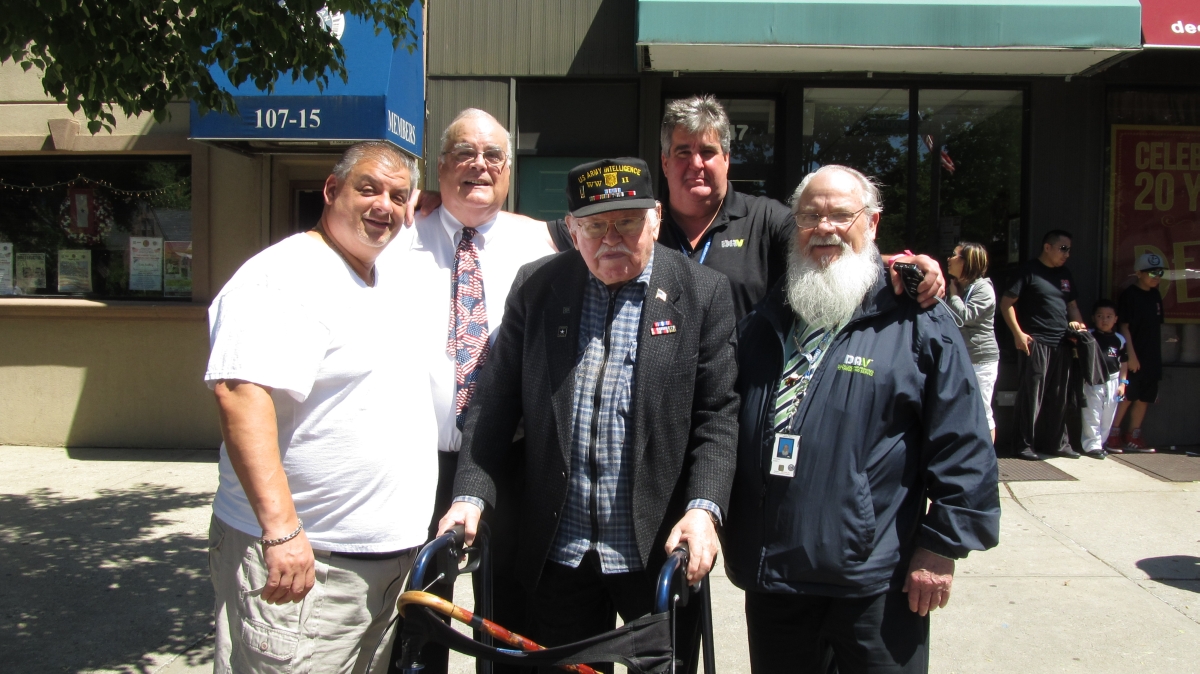 The Girl Scouts were out and happy to be participating.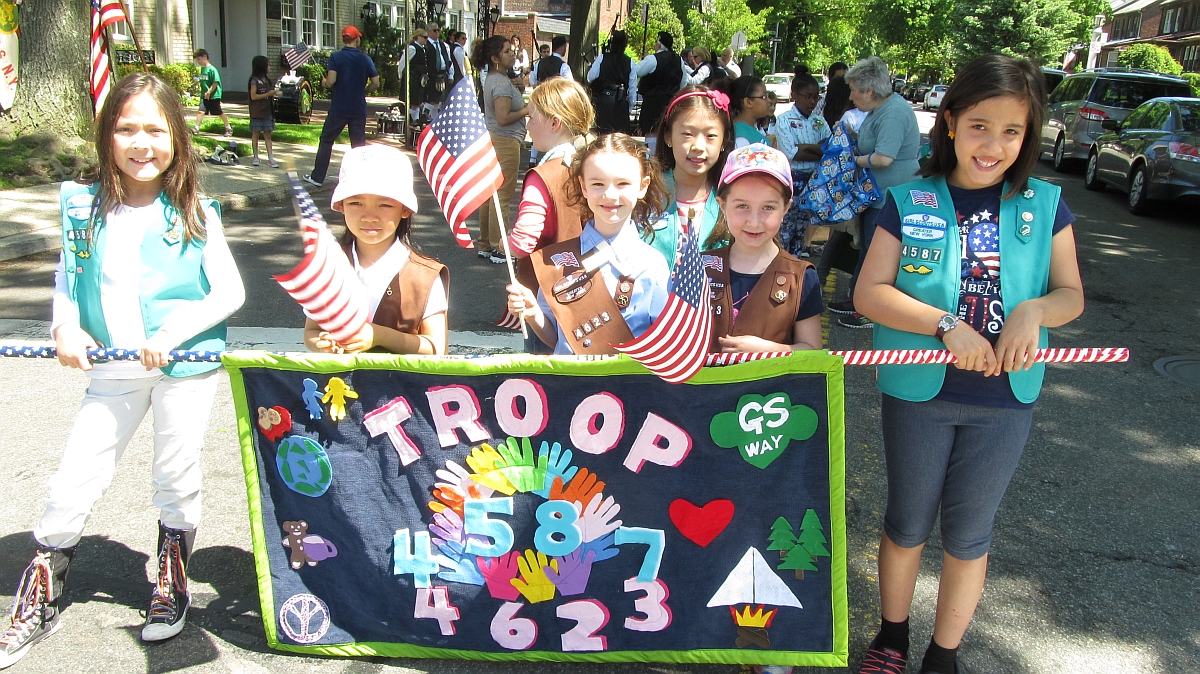 There were bagpipers - they did a great job.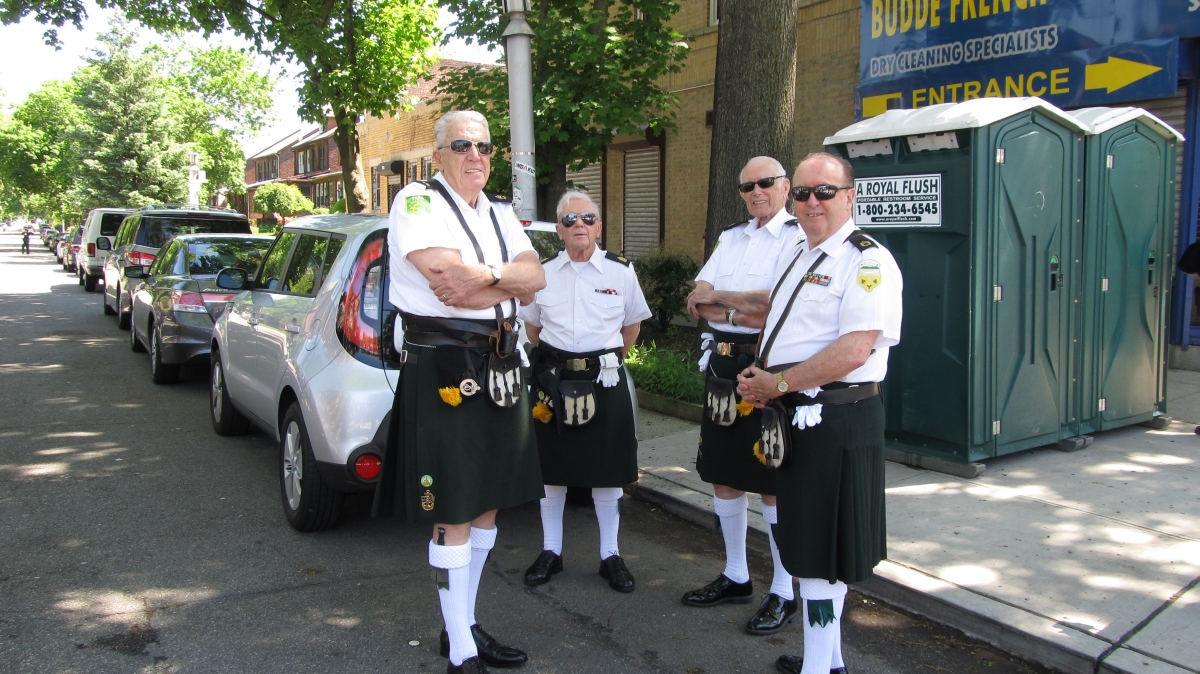 The Cub Scouts of Forest Hills.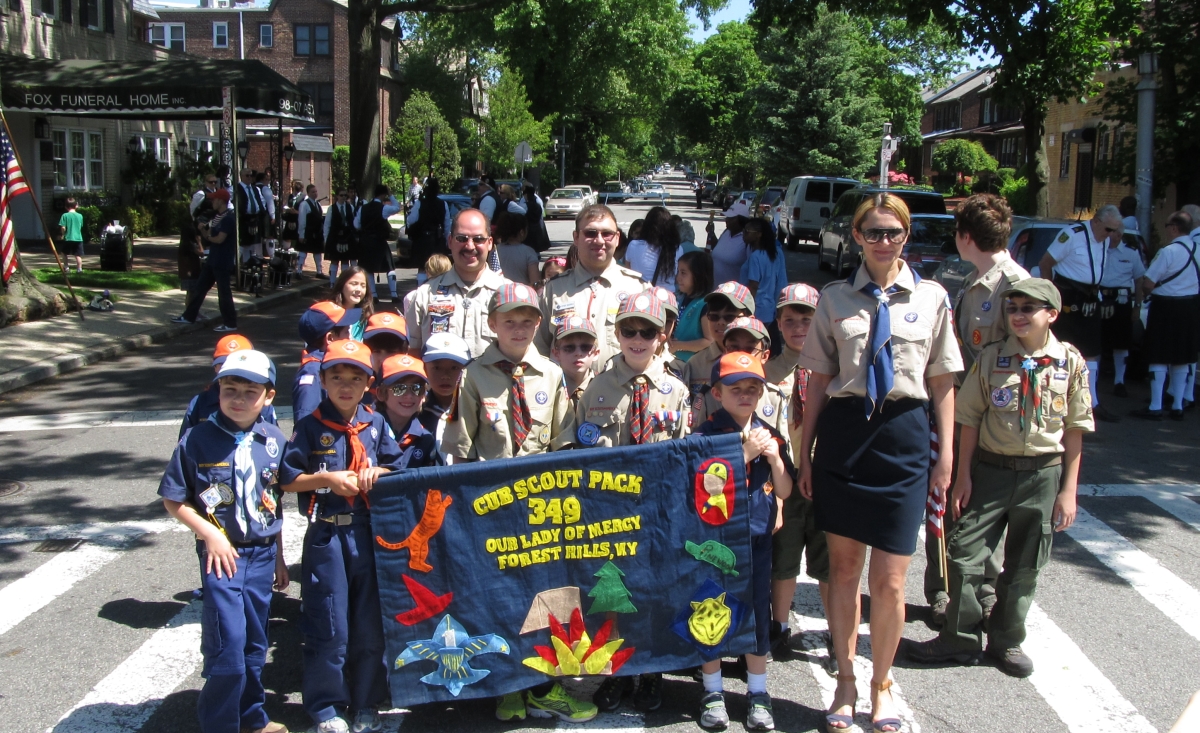 The marching band of All City High School gets some last minute practice.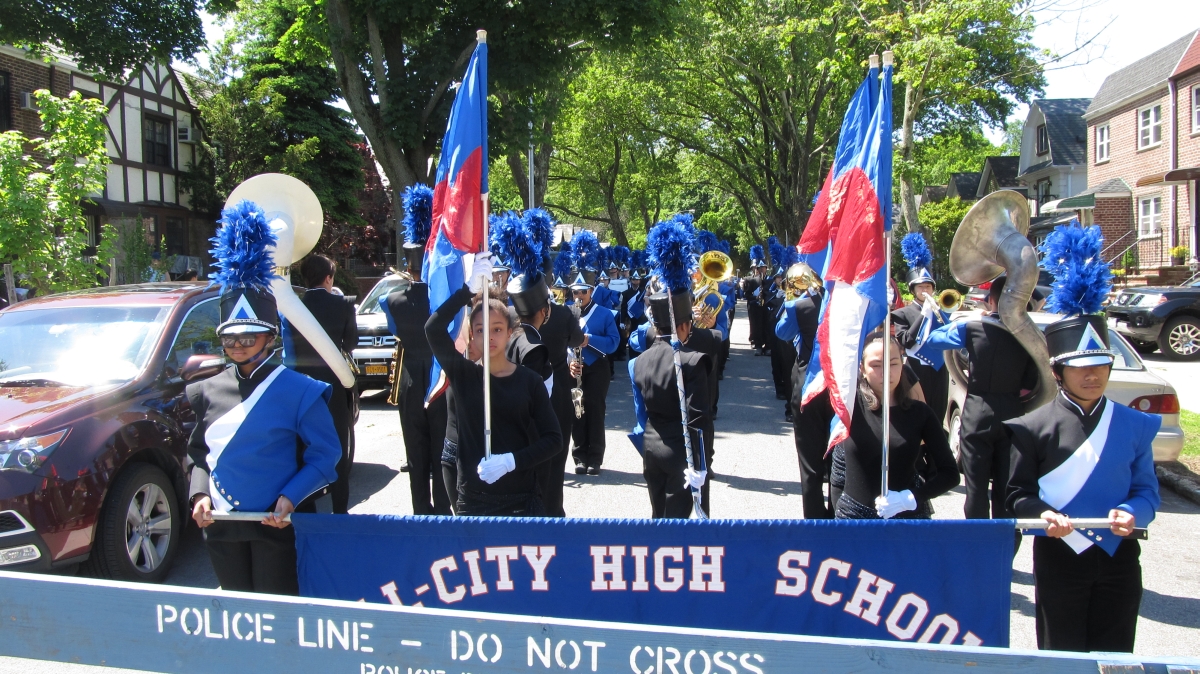 This group of twirlers did a fantastic job and got a lot of cheers along the parade route.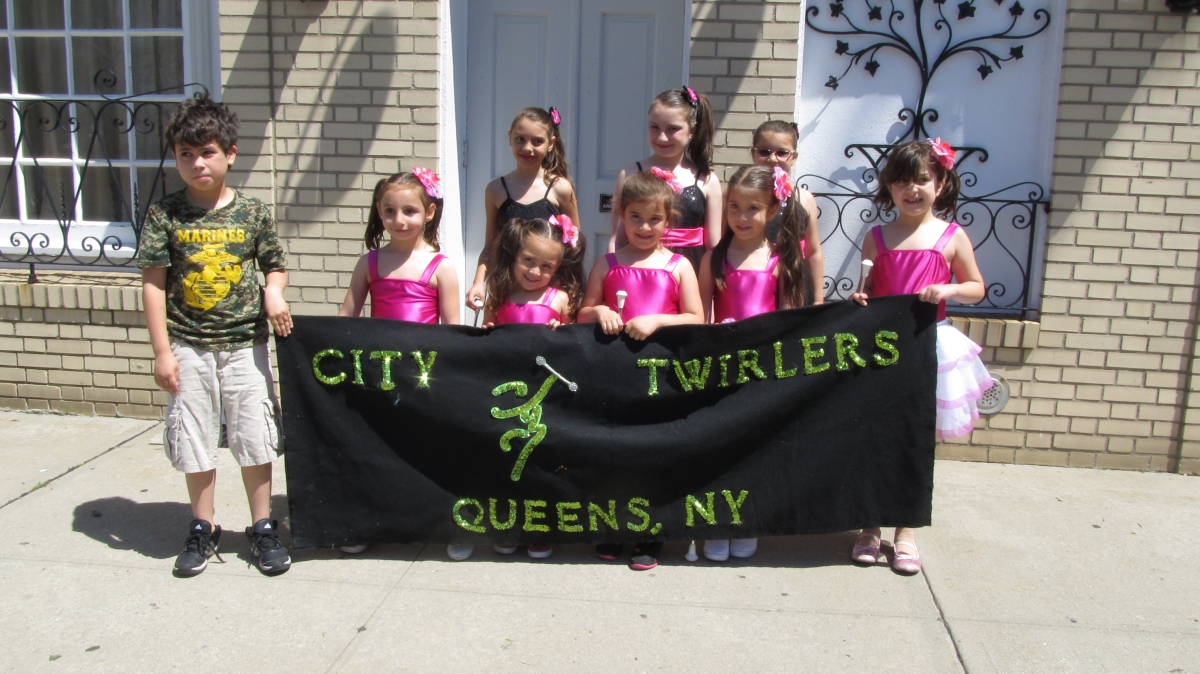 Here is our Miss Woodhaven, Nalicia Ramdyal, who marched with us.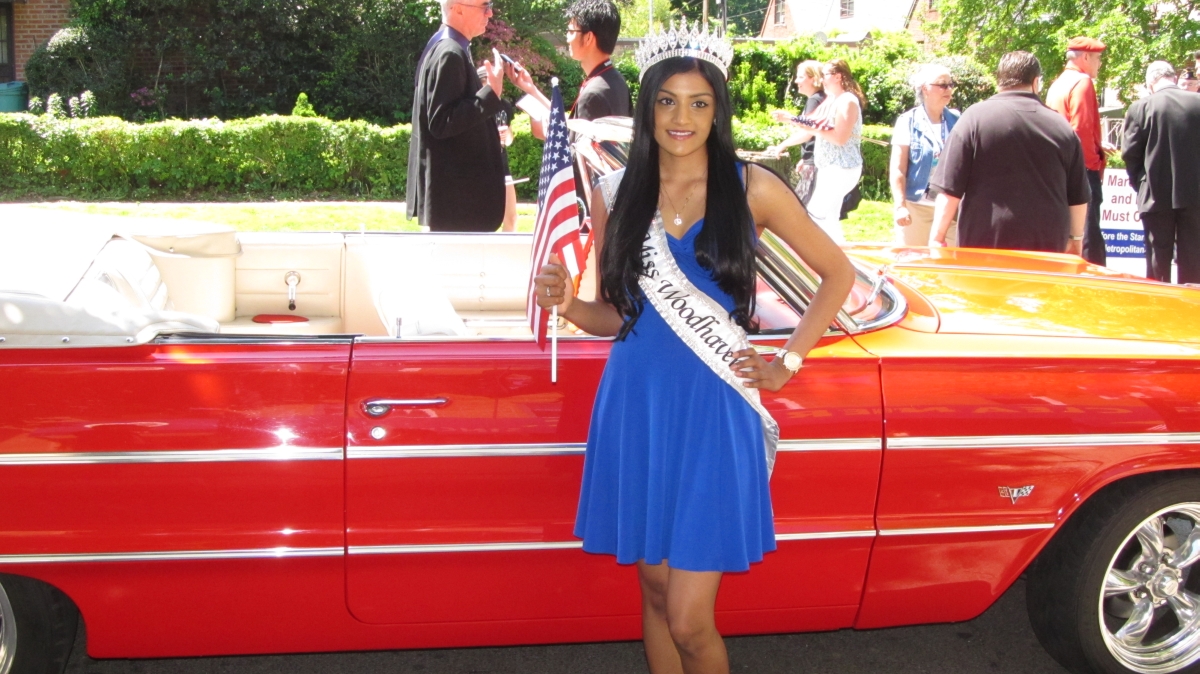 The Queens Boro president Melinda Katz catches up with Woodhaven Residents' Block Association's Vice-President Giedra Kregzdys and Secretary Arlene Annunziata).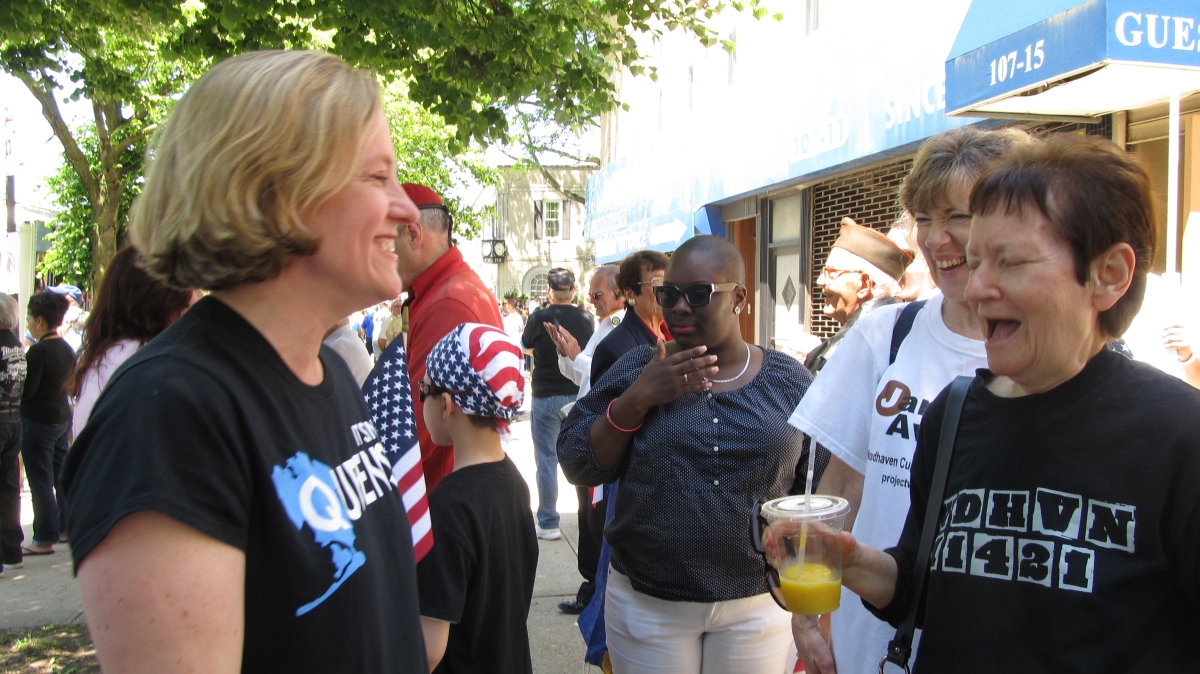 The Guardian Angels meet two of our marchers, Jaron Gallagher and Miss Woodhaven Nalicia Ramdyal.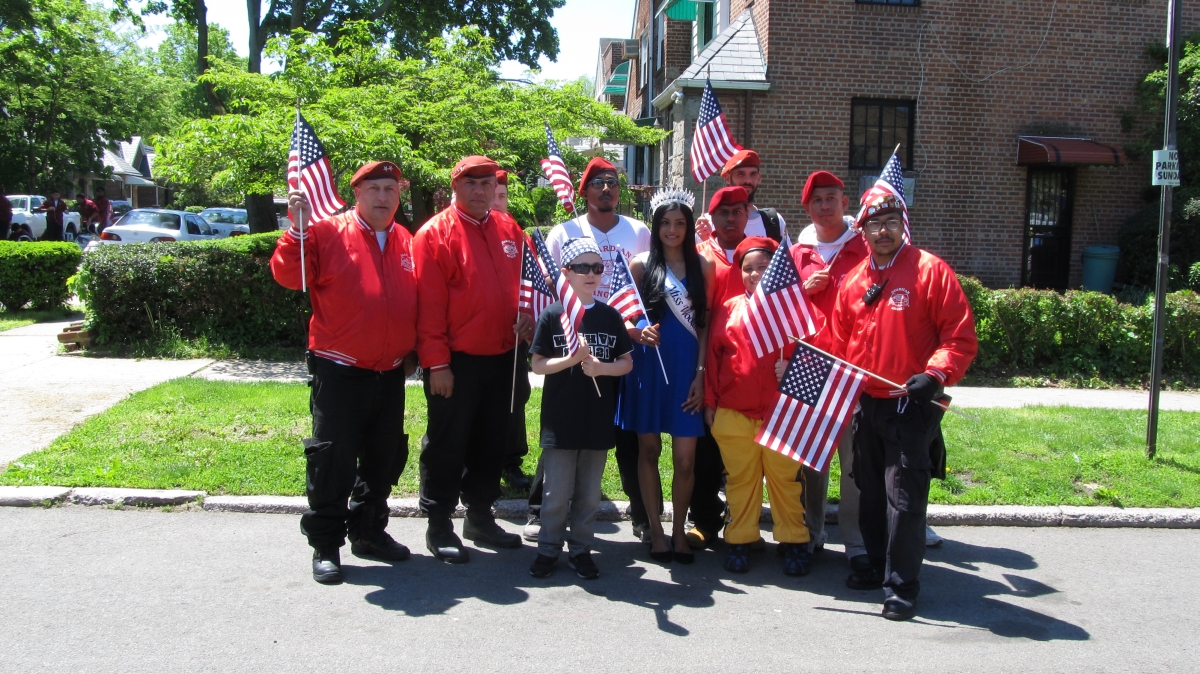 Jaron Gallagher, dressed for the occasion, in front of a car covered in comic book characters.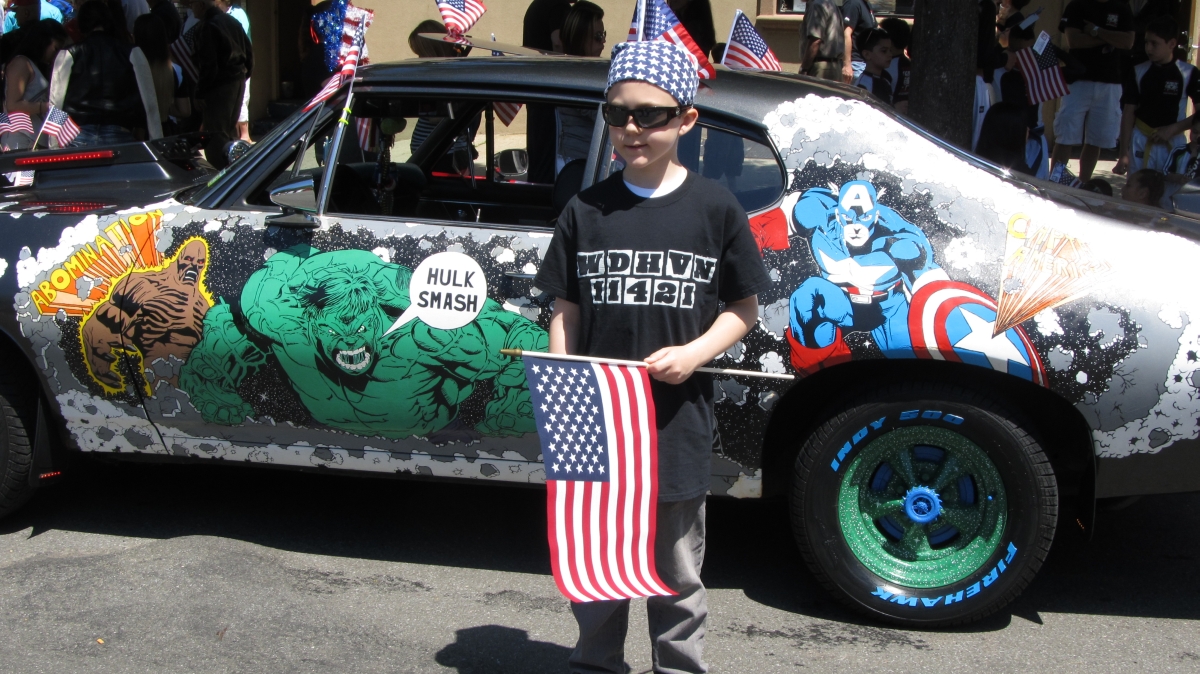 And here we are, the Woodhaven marchers, with our State Sen. Joe Addabbo. From left to right: Sen. Addabbo, Arlene Annunziata, Tracey Gallagher, Jaron Gallagher, Giedra Kregzdys, Ed Wendell, Sasha Ramdyal, Nalicia Ramdyal, Allan Smith, Patricia Sherwood (President, Queens Historical Society), and Josephine Wendell.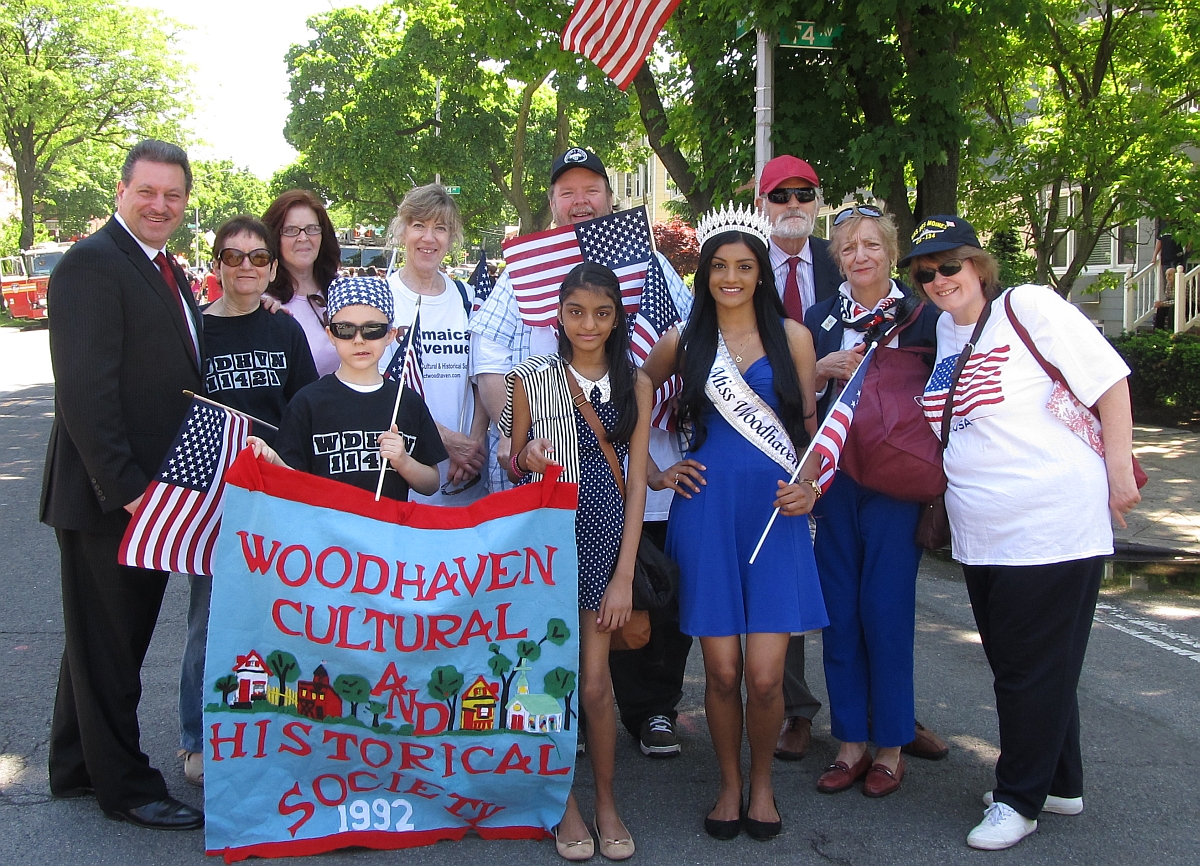 Here is a brief video of our march down Metropolitan Avenue. It's not easy marching and using the camera and I didn't do so hot. In fact, I botched the 2nd half of the parade completely. But this will give you and idea of what it was like to march.
The Queens Historical Society.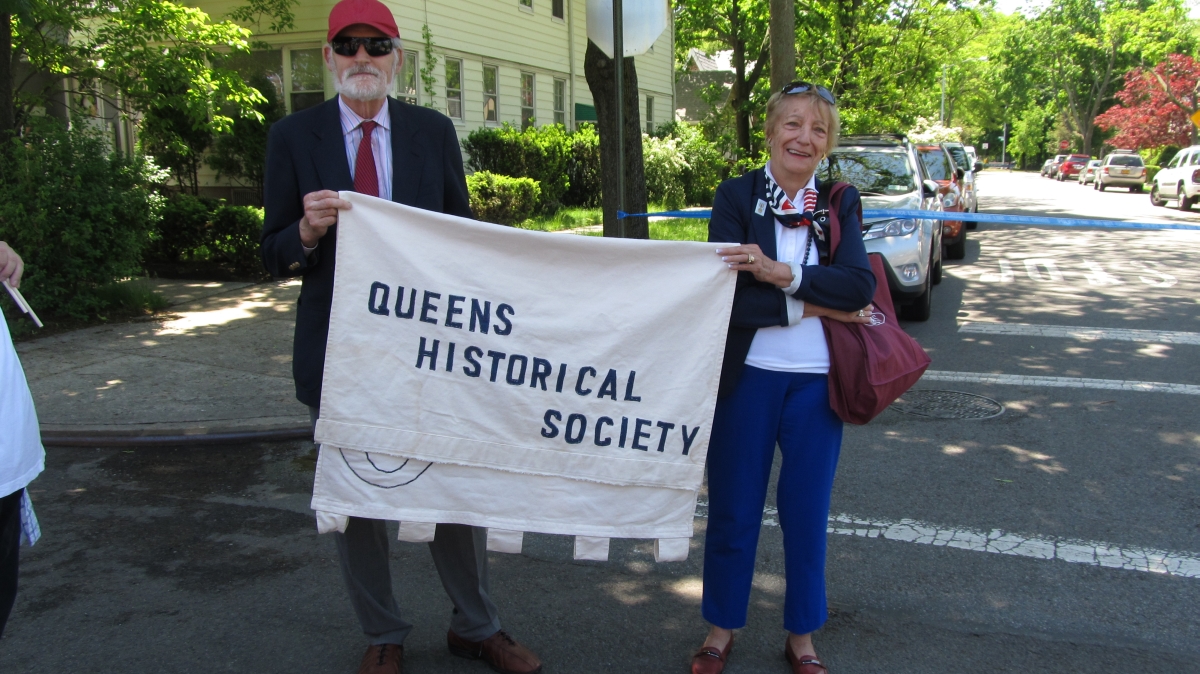 Woodhaven represented!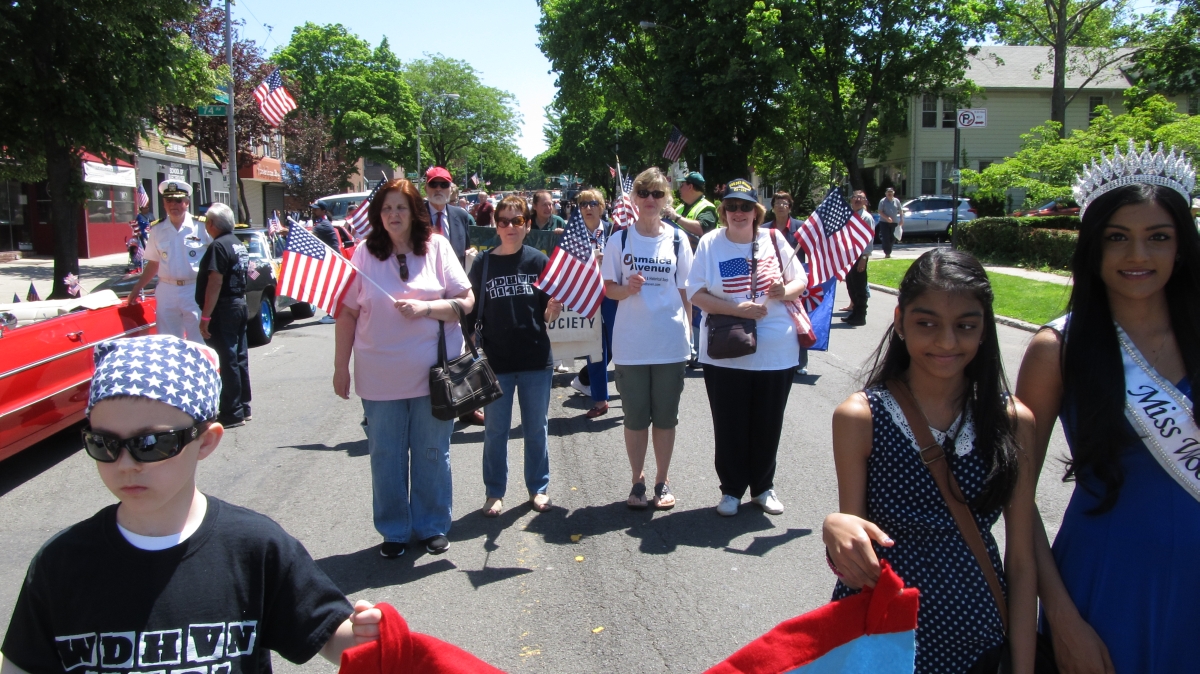 The NYPD's helicopter kept flying over the parade.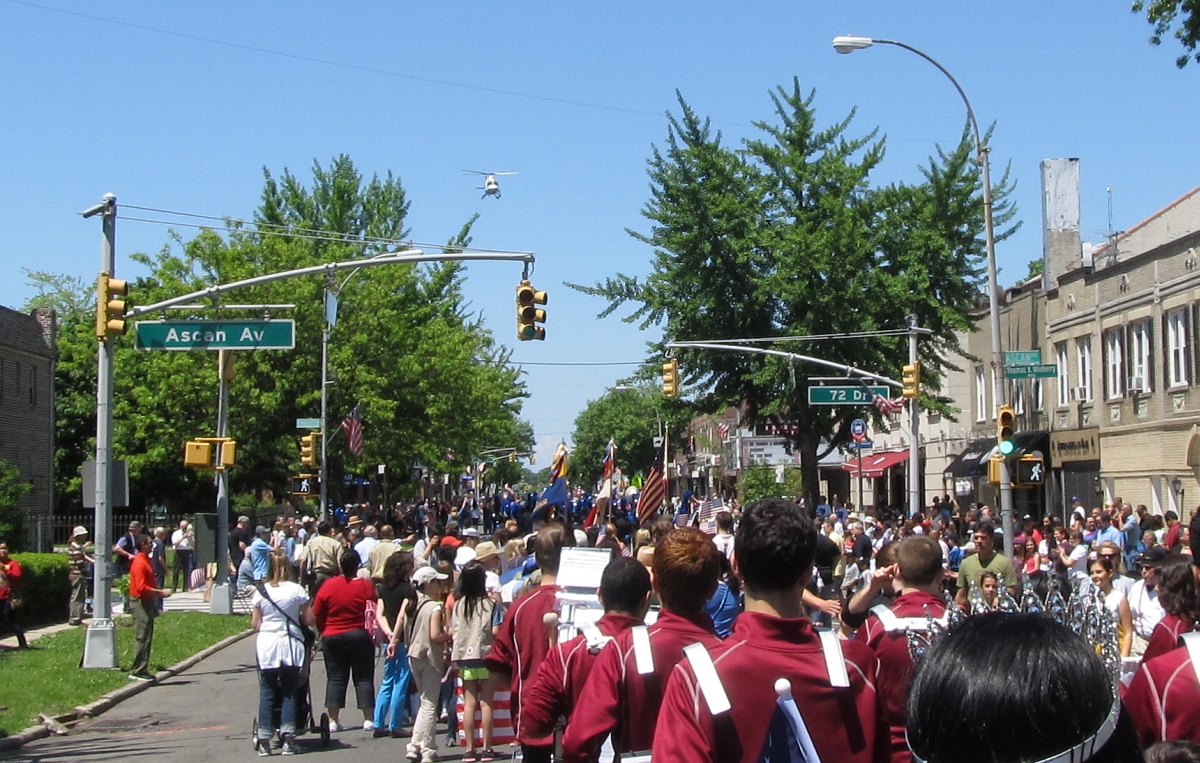 There were a lot of people, both marching and watching.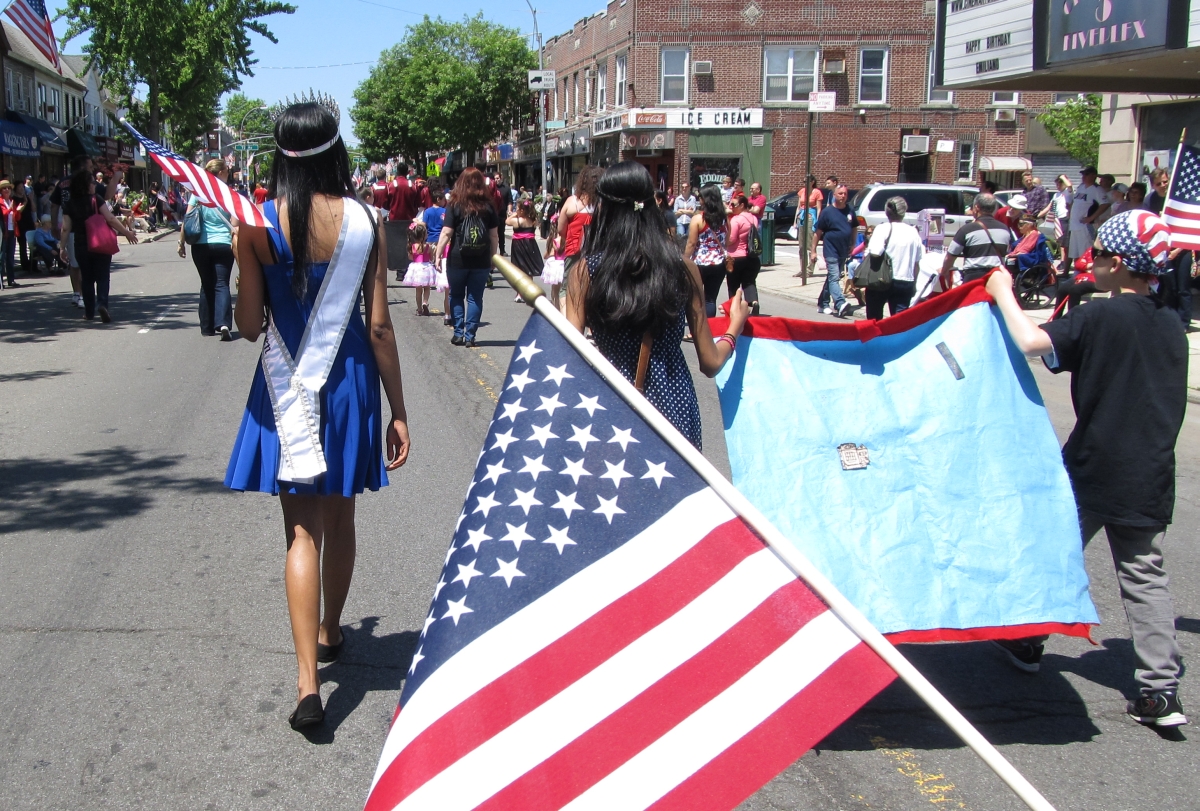 There were a lot of people at the corners who came to watch the parade. Great community involvement.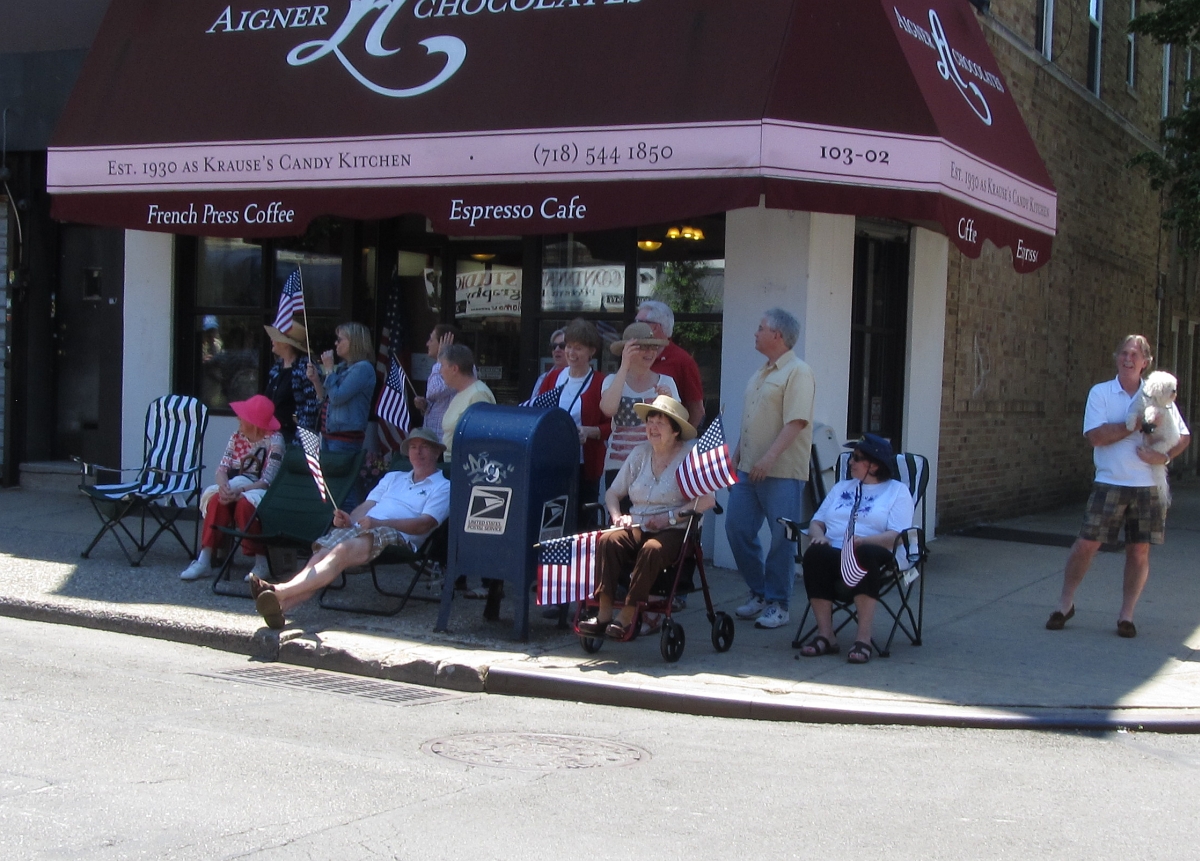 Friends of one of our marchers, Jaron Gallagher, came out to cheer him on.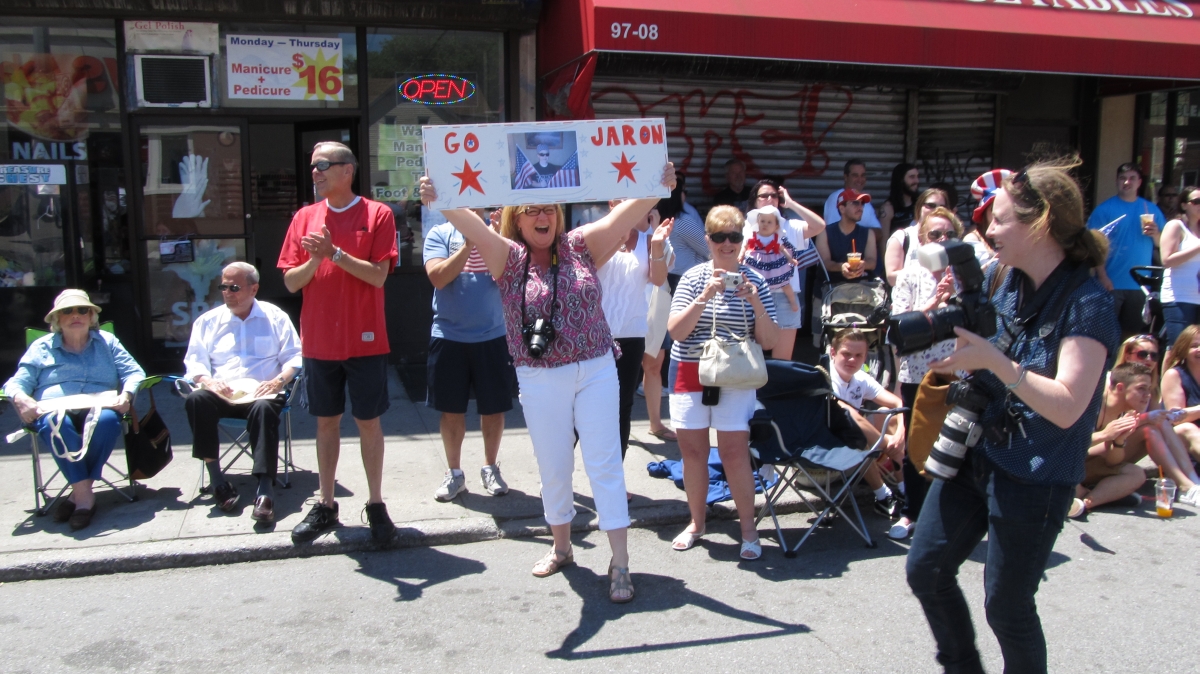 Councilman Eric Ulrich came straight from a Veteran's Job Fair to march in the parade and he walked with Woodhaven for a few blocks.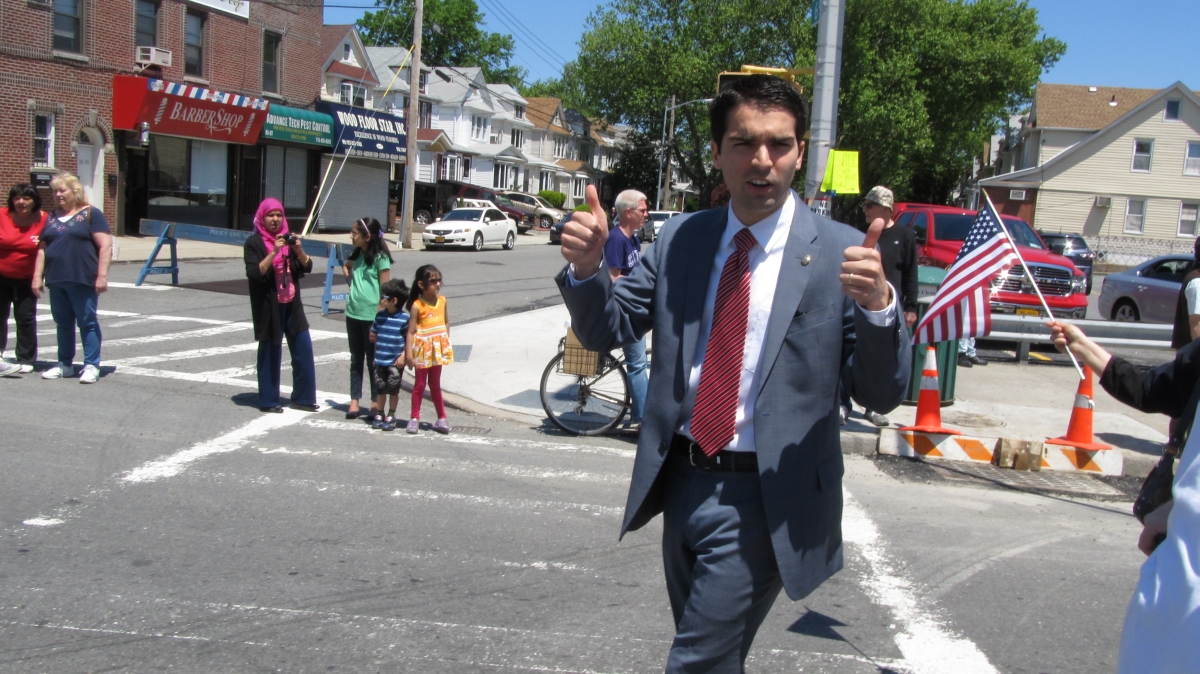 The Richmond Hill Historical Society.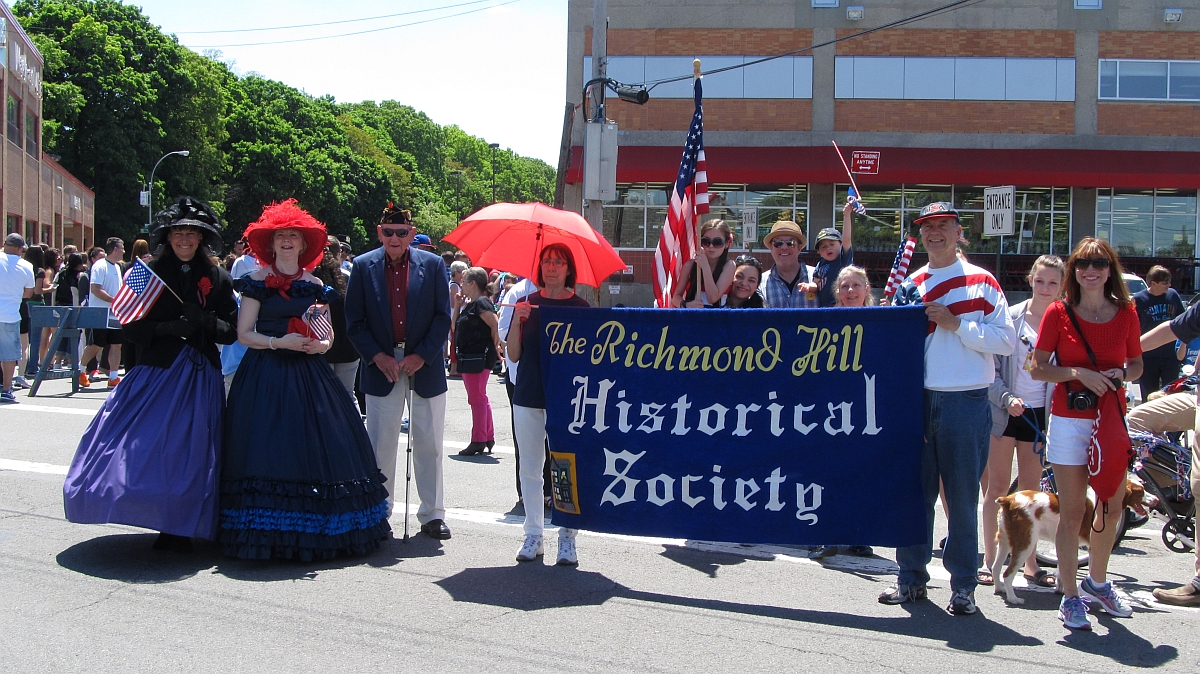 Woodhaven & Richmond Hill come together.. in Forest Hills.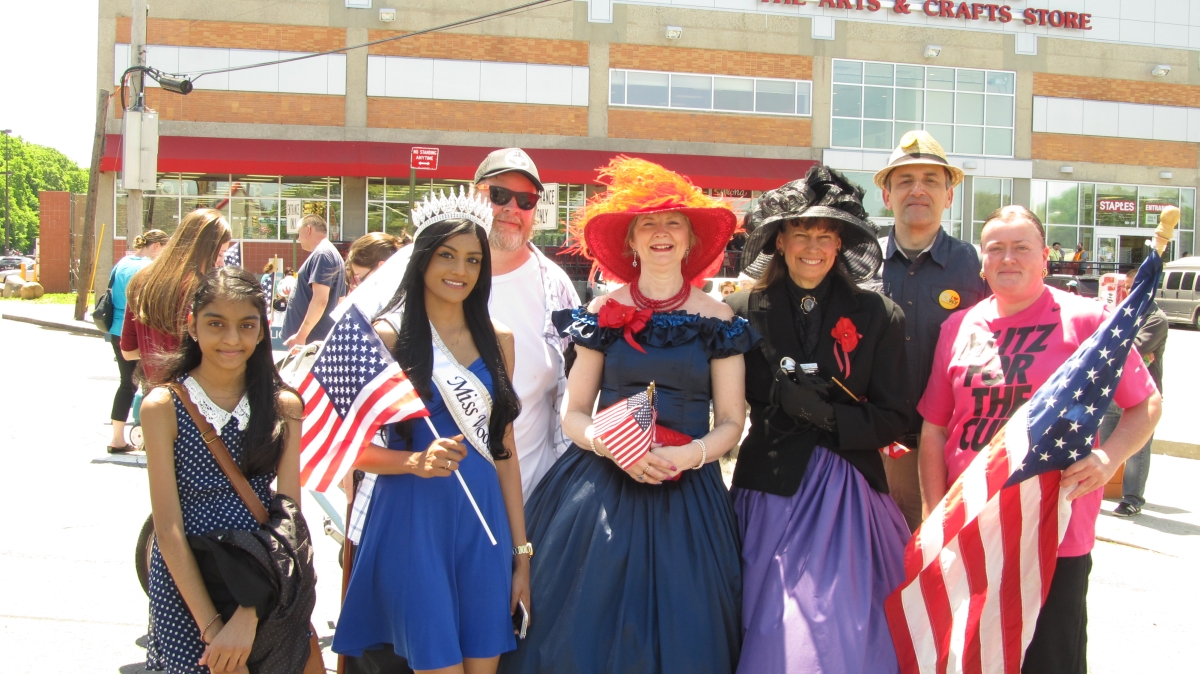 And we'll wrap up with another look at Jaron Gallagher's rooting section. His mom, Tracey, had posted a picture of him getting ready for the parade on Facebook ... and their friends used that picture in the poster. That's pretty neat!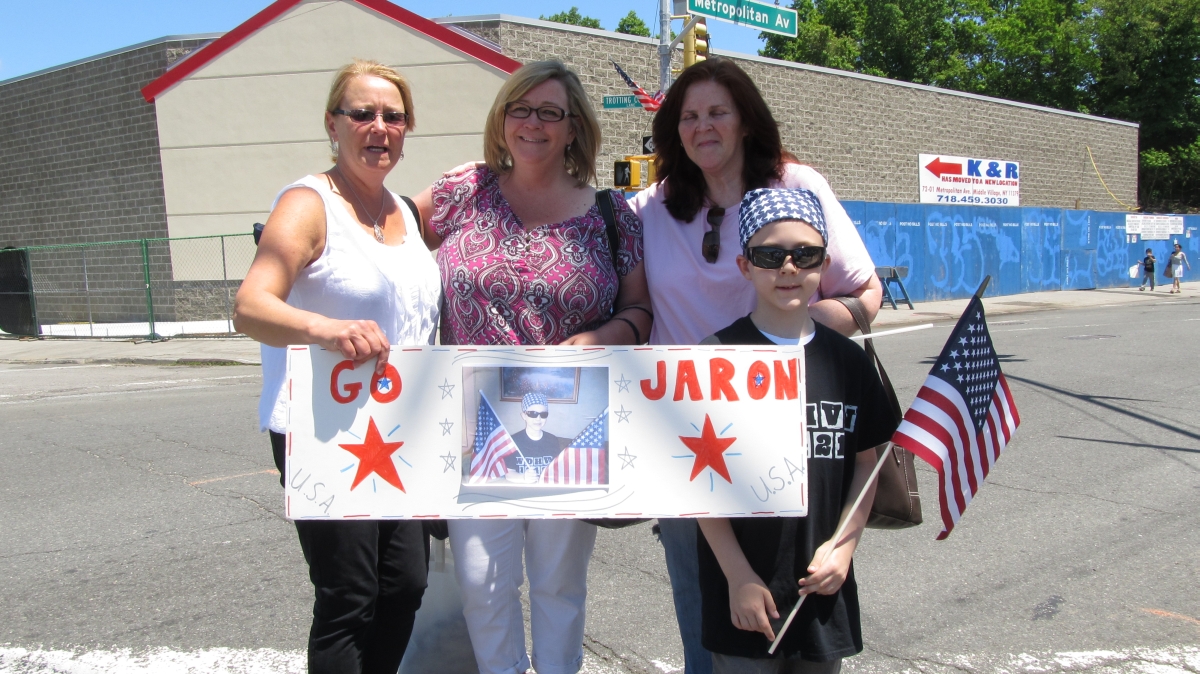 If you have any comments, or would like to suggest other projects, drop us a line at info@projectwoodhaven.com or projectwoodhaven@aol.com.
Return to Project Woodhaven's Home Page
Photos by Joey Wendell