A few weeks ago, the Woodhaven Residents' Block Association put out a call for volunteers to help clean up the area in and around Mary Whalen Playground (on 79th Street and Park Lane South). Over 70 people came out and did an outstanding job of clean-up. Many thanks to the Parks Department for their loan of tools -- and a big thanks to Mr. Garcia for helping and guiding us through our first park cleanup. Interested in joining the next one? Email us at info@woodhaven-nyc.org.
Note: There are over 176 additional photos from the cleanup on our Facebook Page here. Feel free to tag yourself!
Bright and early on the morning of May 3rd, the residents of Woodhaven began gathering at the playground on 79th Street and Park Lane South. Named after community activist Mary Whalen, this even was a testament to the community spirit she showed throughout her life. The Parks Department came by with a truck full of tools and supplies - and the volunteers were itching to get started!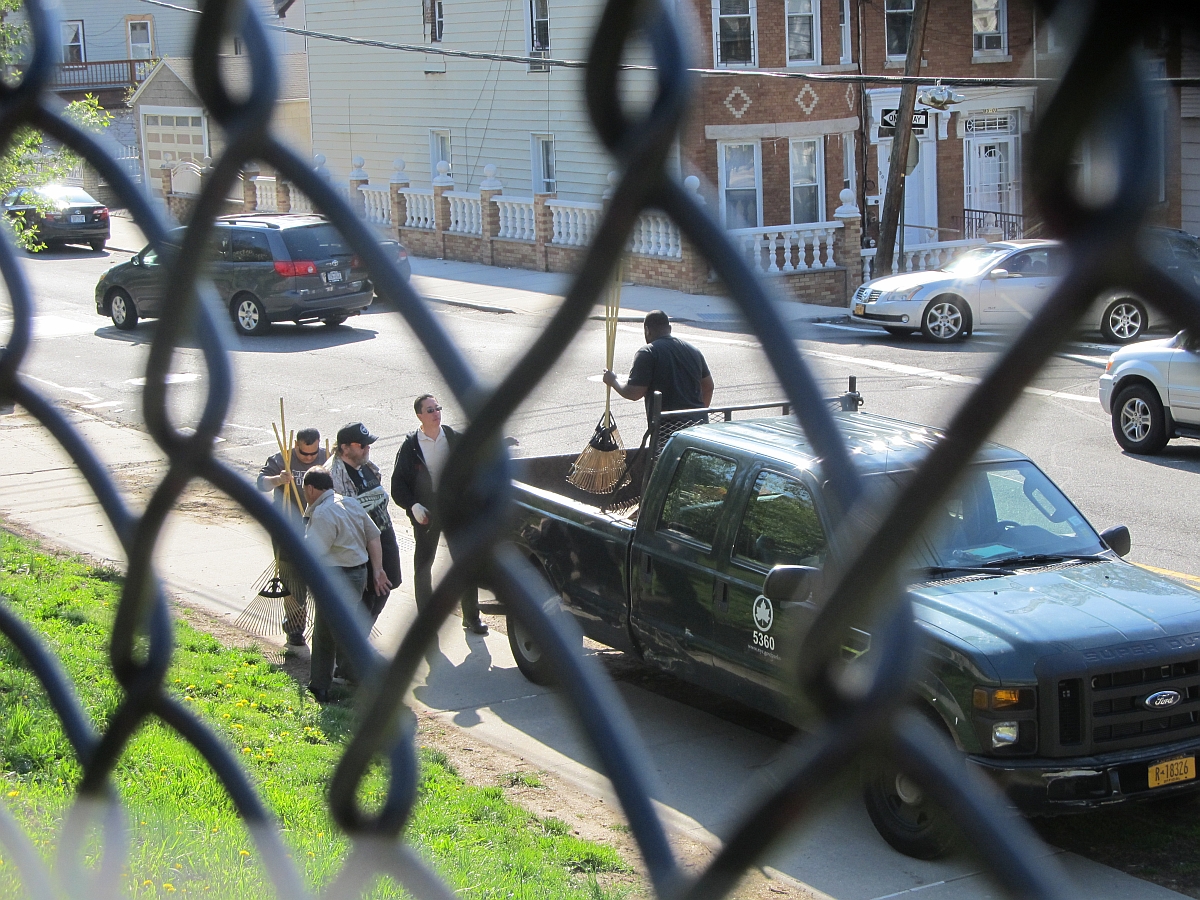 WRBA President Martin Colberg and Community Board 9 member Kenny Wilson have matters well in hand!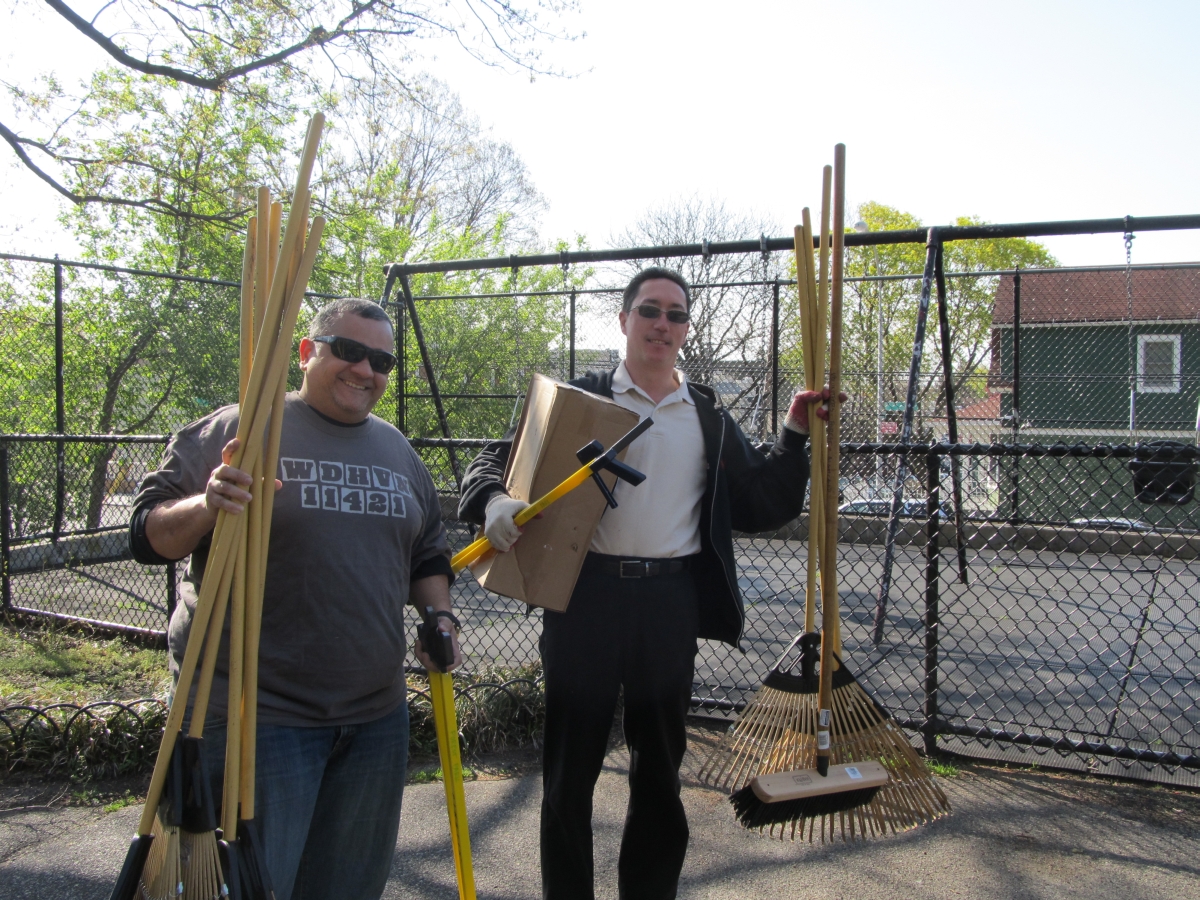 The volunteers took a few moments to pose for a group shot before starting. The playground itself was in pretty good shape. But we all knew that there was a lot of work to be done on the outside perimeter.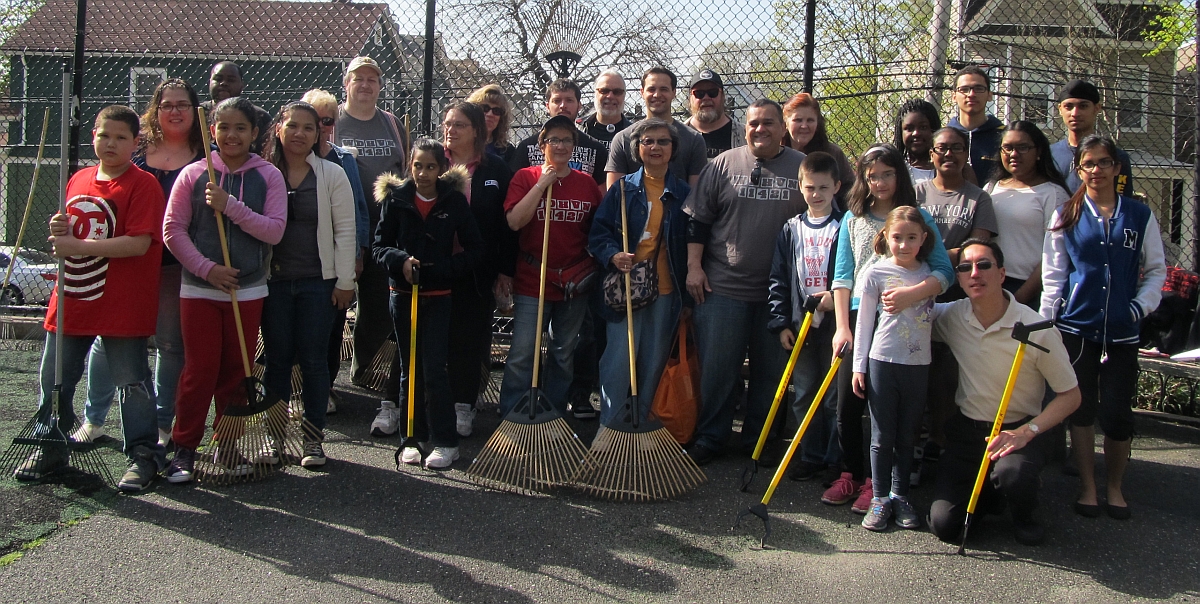 The outside perimeter needed a lot of raking and picking up of leaves and accumulated sticks and litter.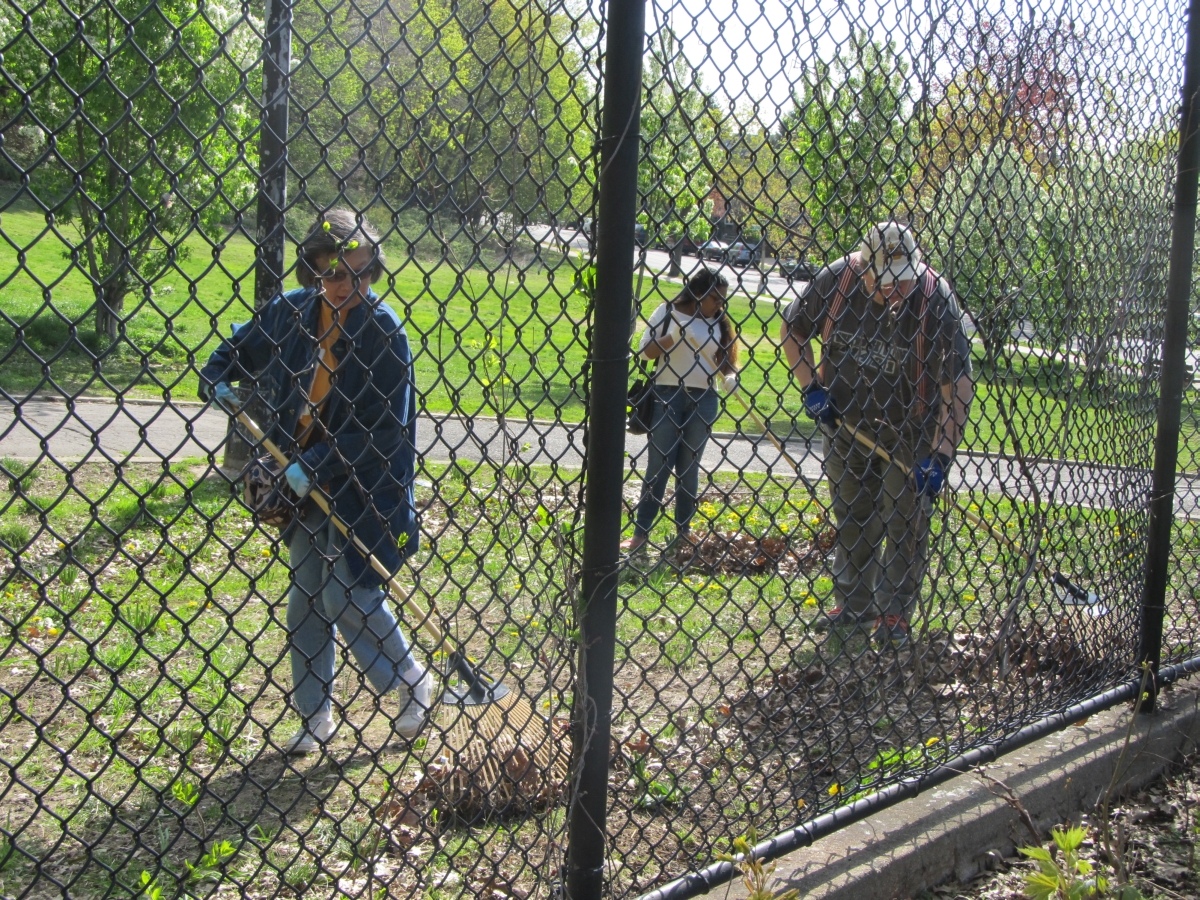 The inside of the park needed some TLC as well, with a lot of newspapers and flyers having accumulated behind the benches. This is a great event for parents and children to take part in together.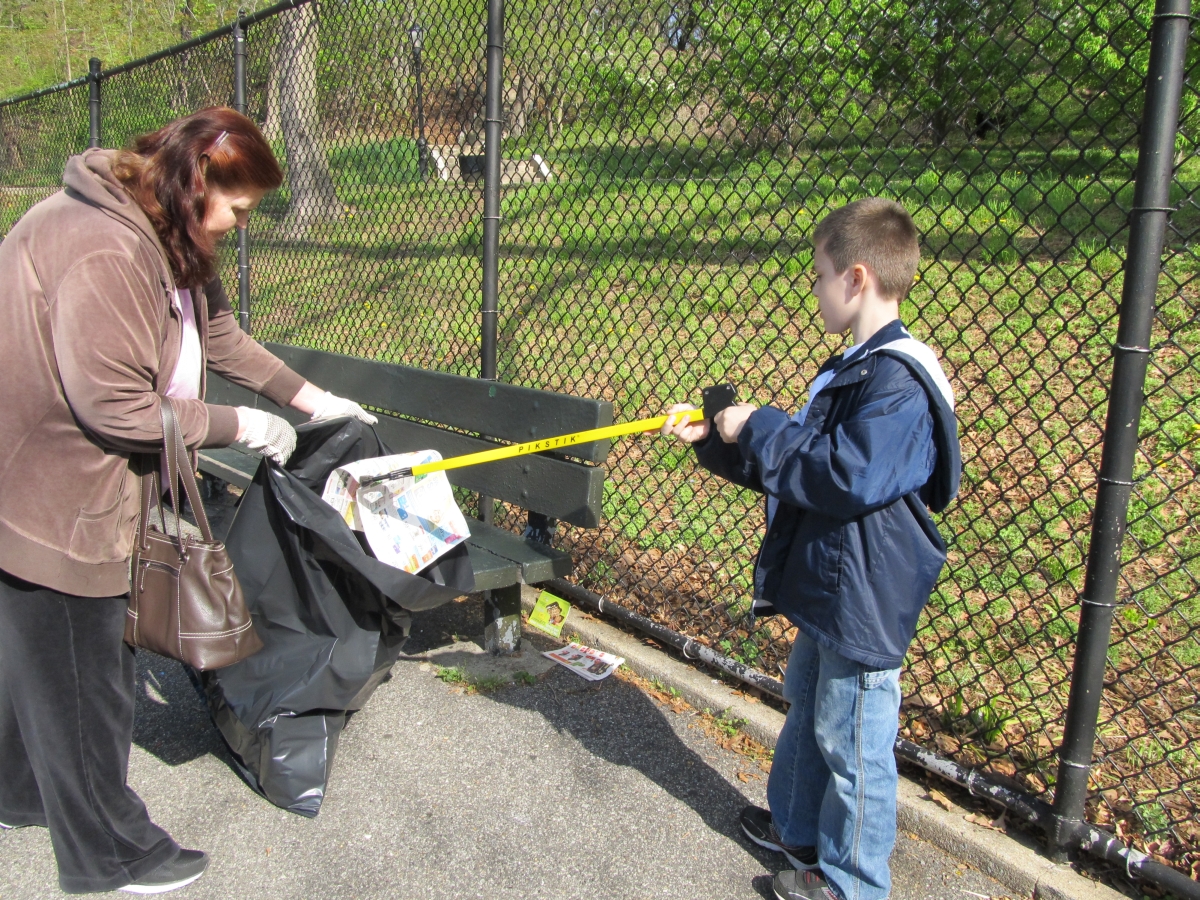 WRBA President finds an old golf ball - who knows how long that's been there - after all, the golf course used to end right around where the playground sits today.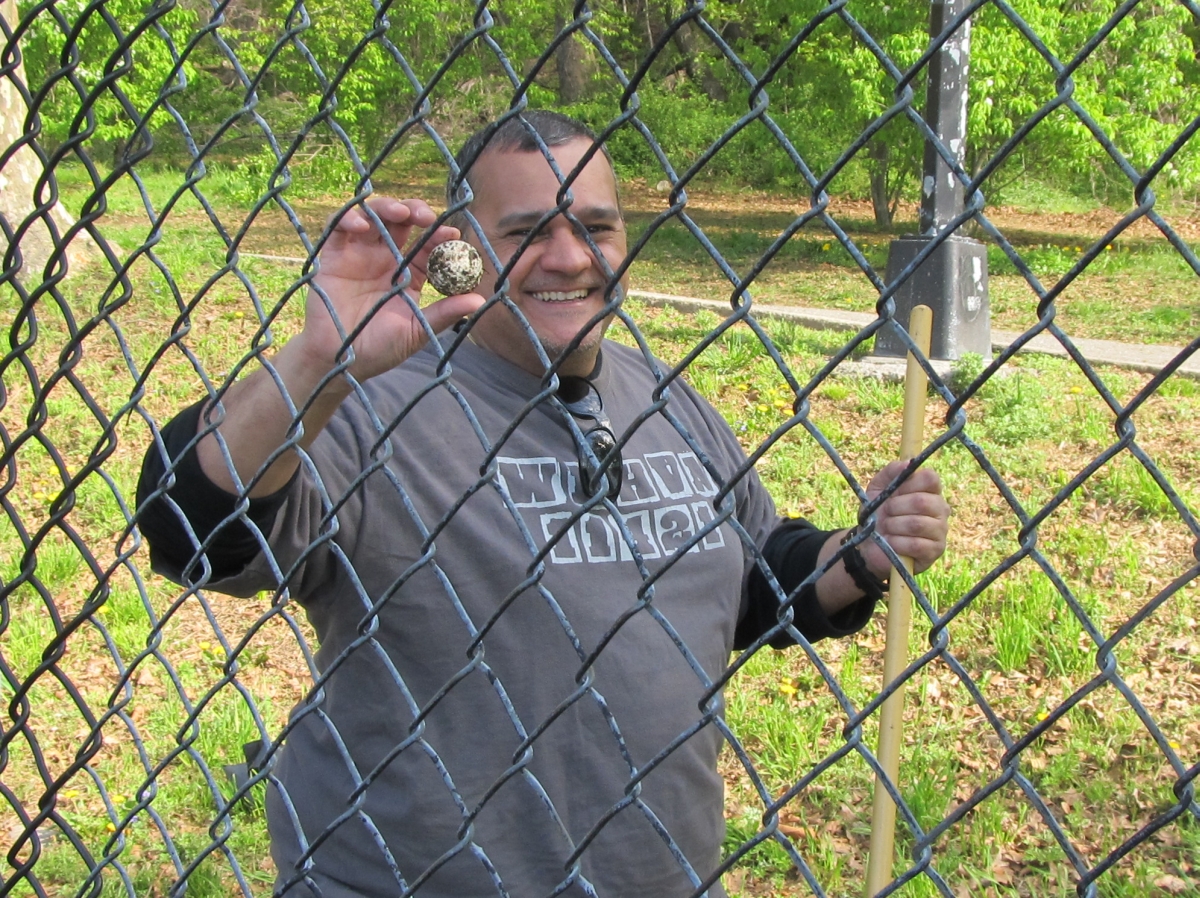 The group was hard at work on the perimeter. There were a ton of leaves blown up against the fence.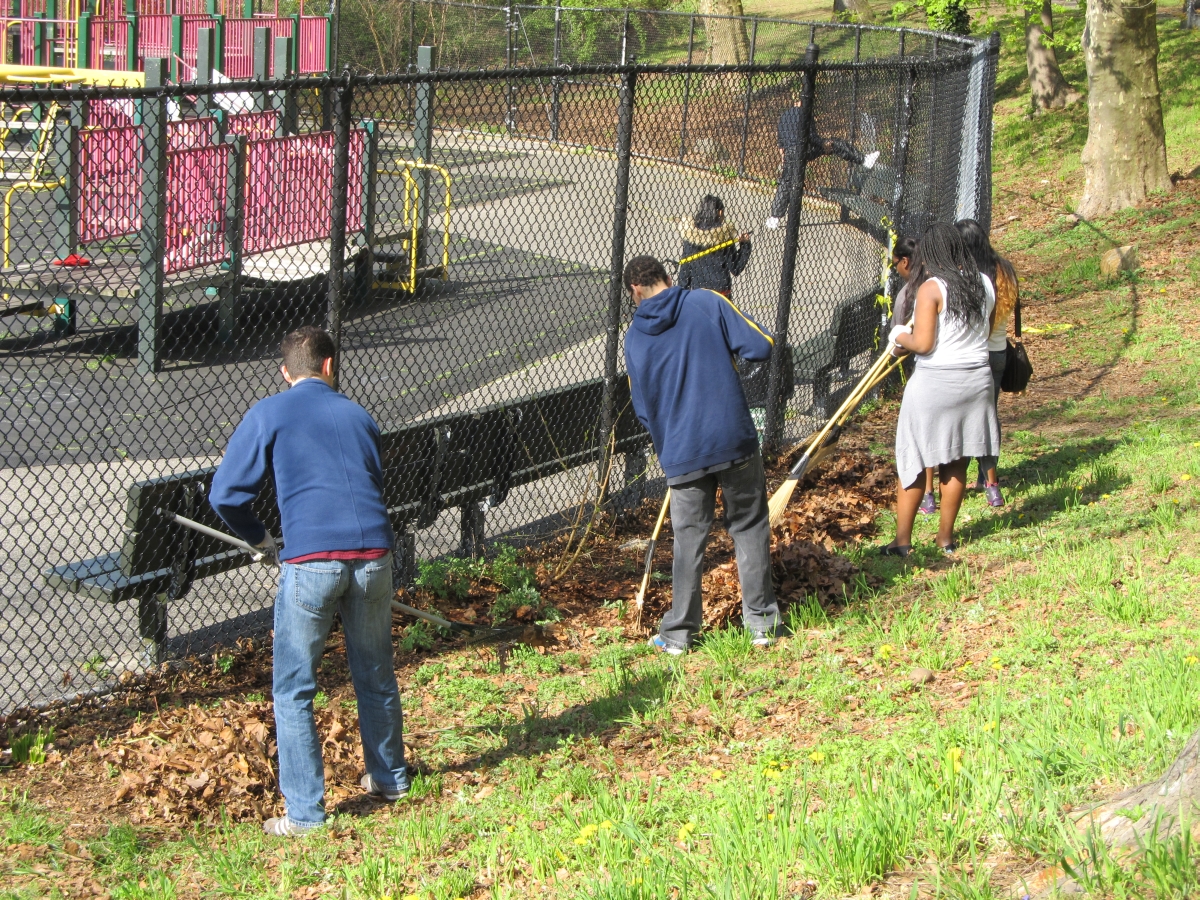 Here is a fun little video showing our clean up of Mary Whalen playground --
Everyone chipped in - either raking, or gathering up the leaves and trash. Bags started filling up rapidly.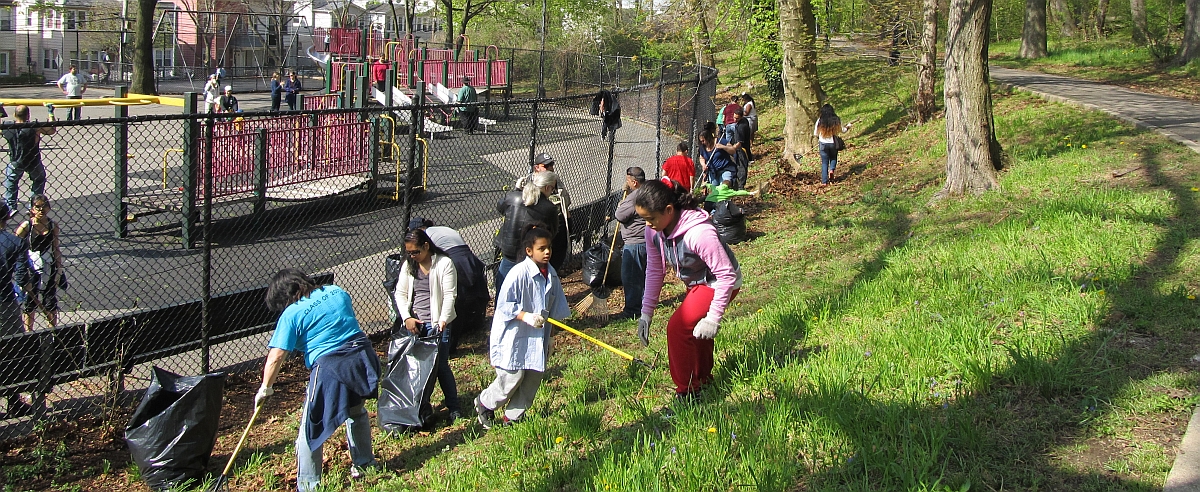 8
Nalicia Ramdyal - aka Miss Woodhaven -- joined us, grabbed a rake and did a great job raking up leaves.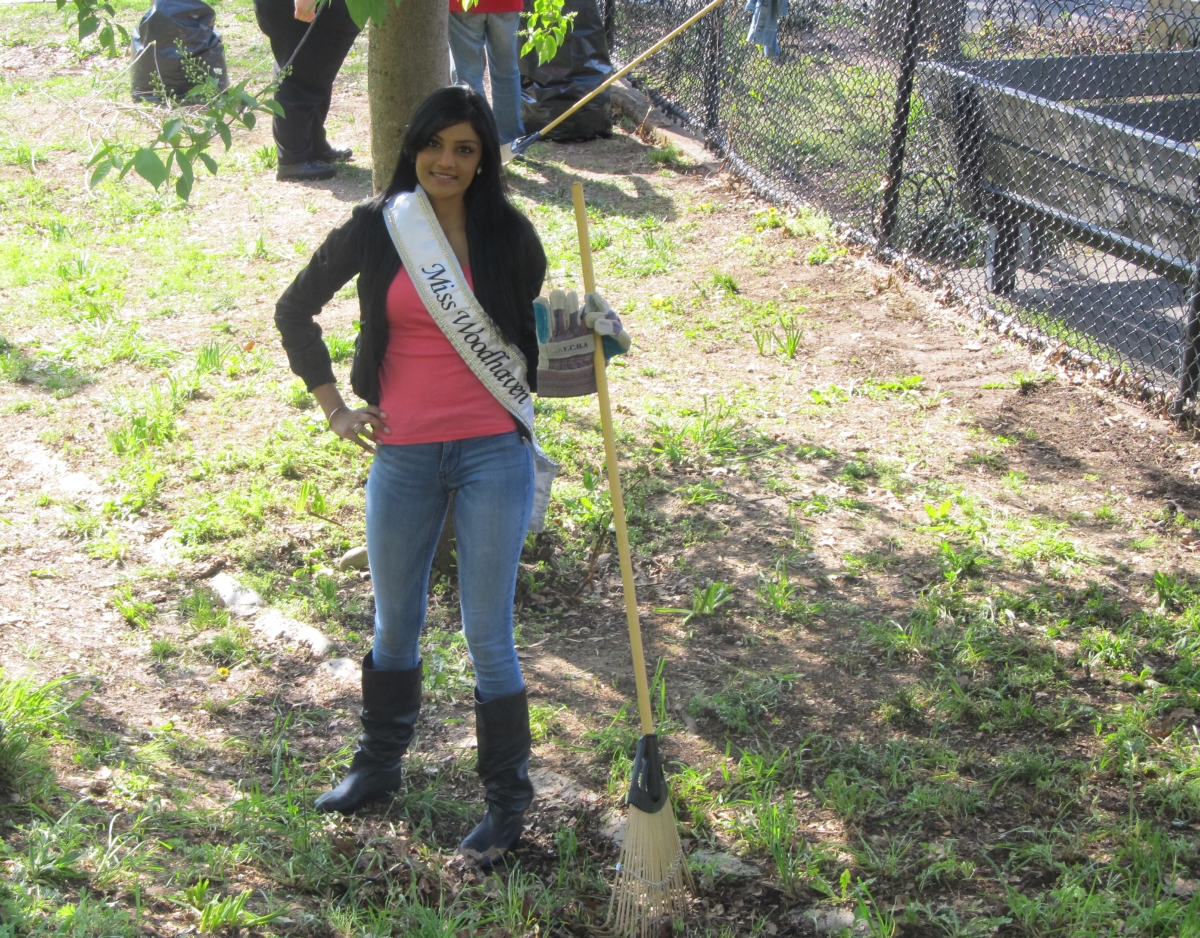 This is a beautiful playground - and with a little additional funding it could be one the best ones around.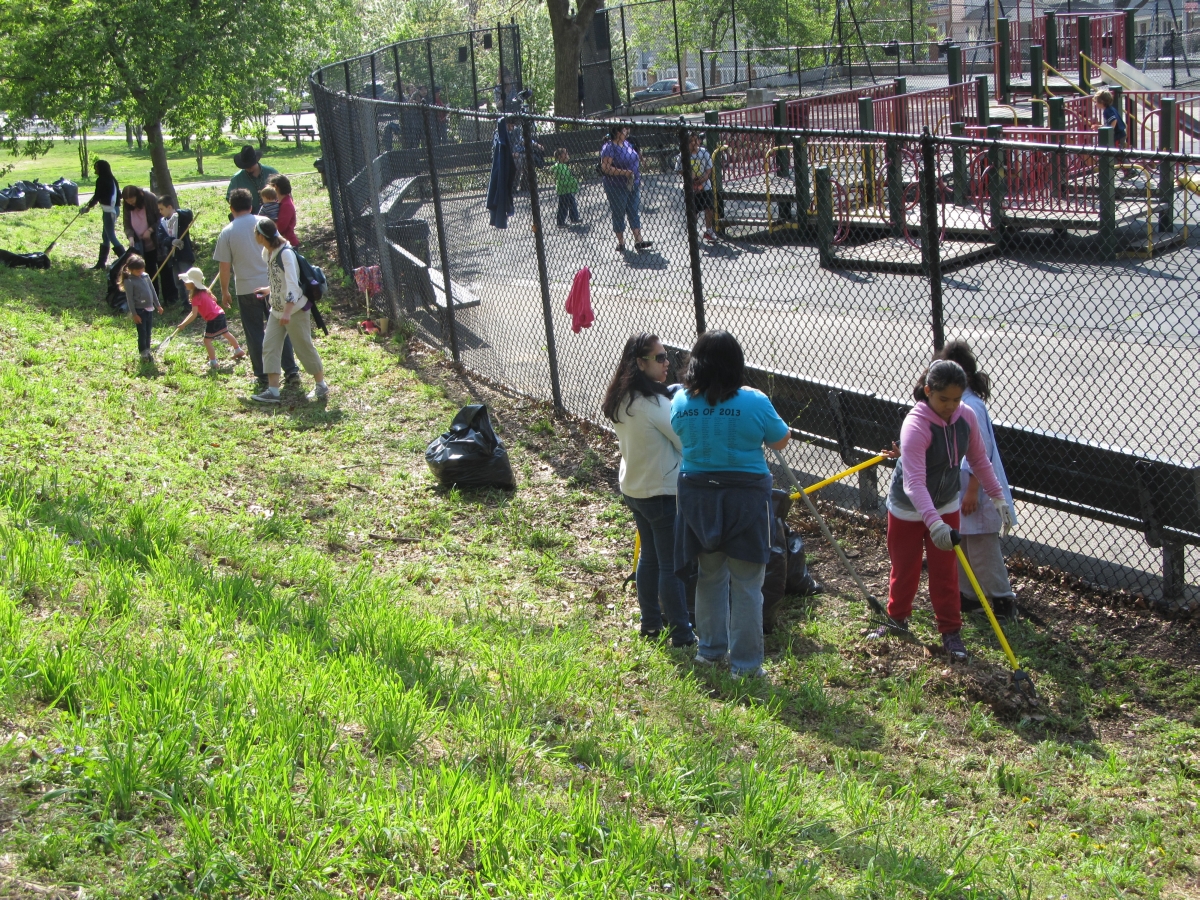 You can never be too young to start caring about your community!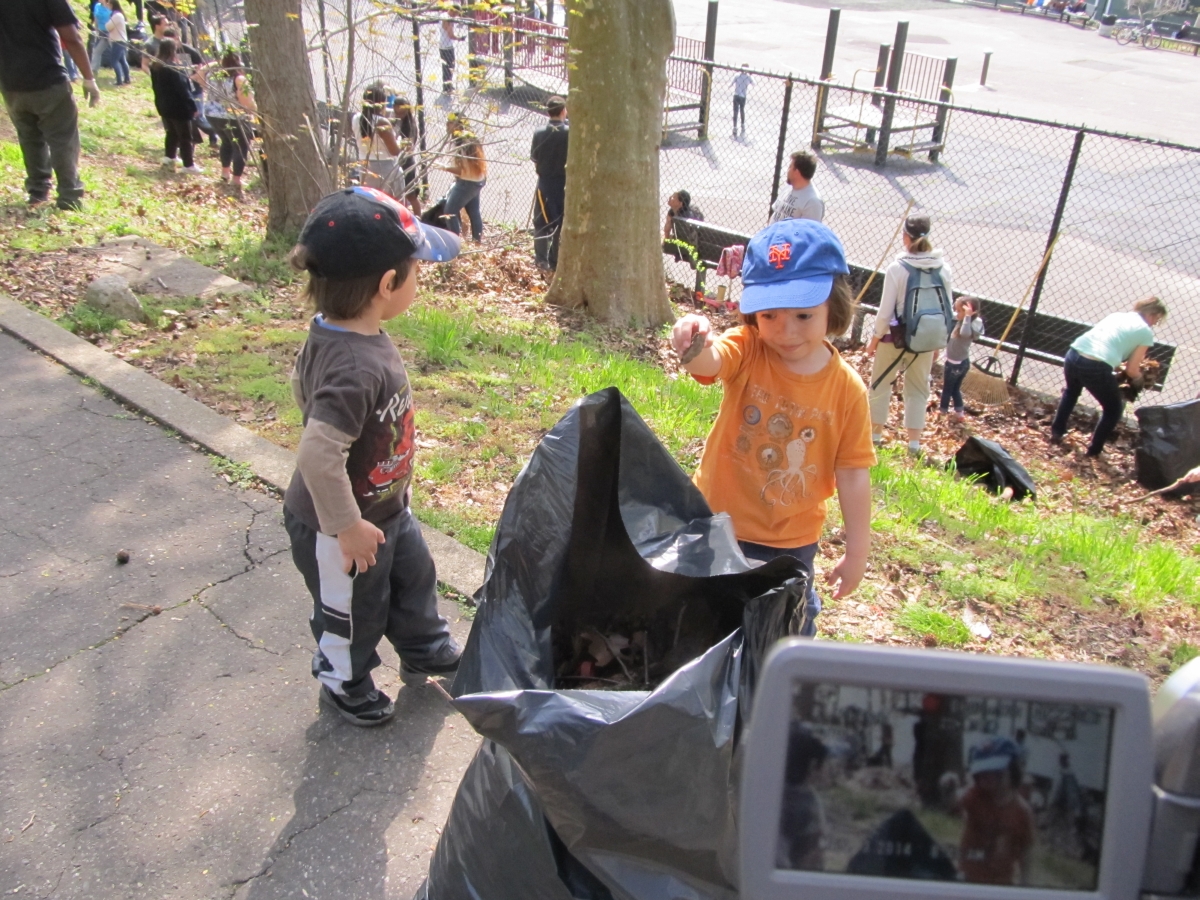 We were honored to be joined by Maryann Keller, whose mother was Mary Whalen. Here she is (left) with WRBA Vice President Giedra Kregzdys (right).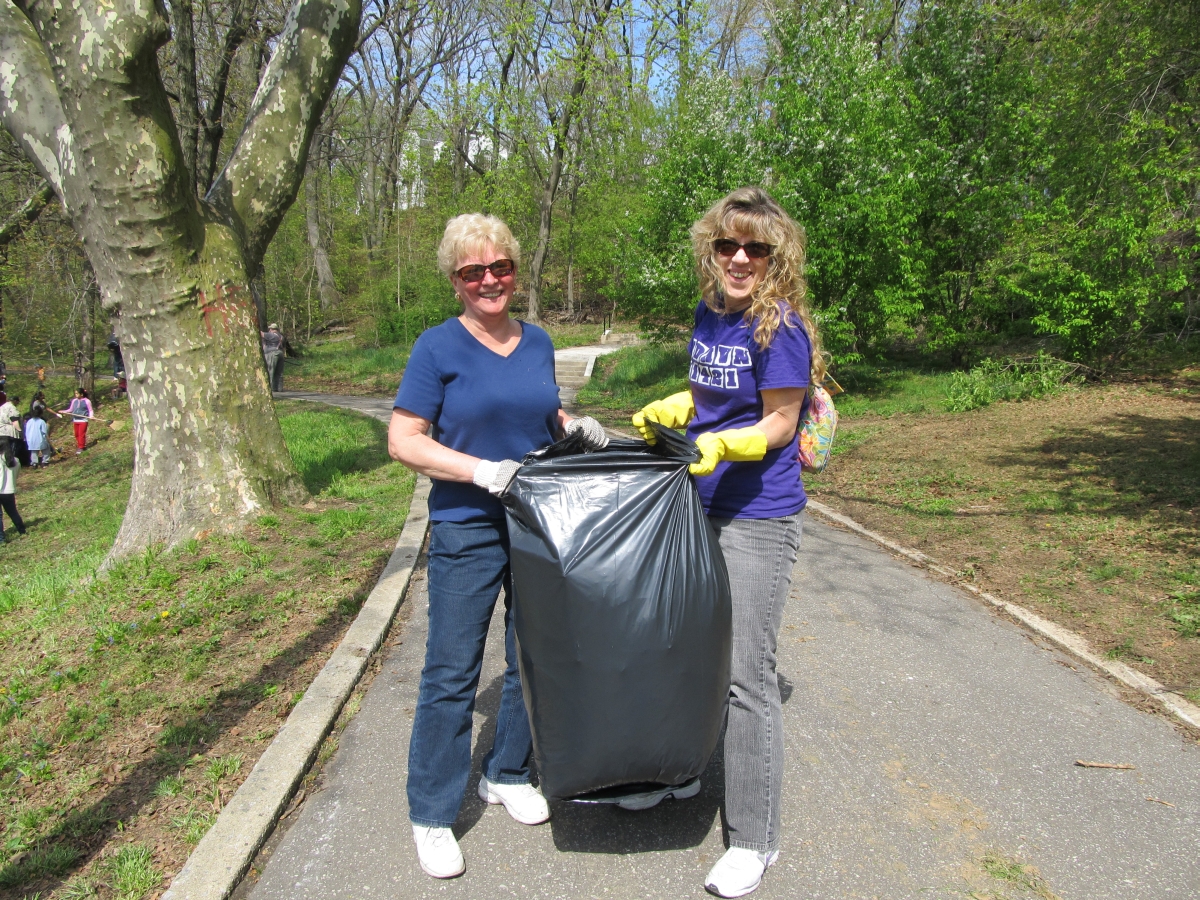 During our cleanup we disturbed the home of a young snake. Kenny Wilson of CB9 picked it up for the kids to see and then escorted it to a safe location. The snake was not amused.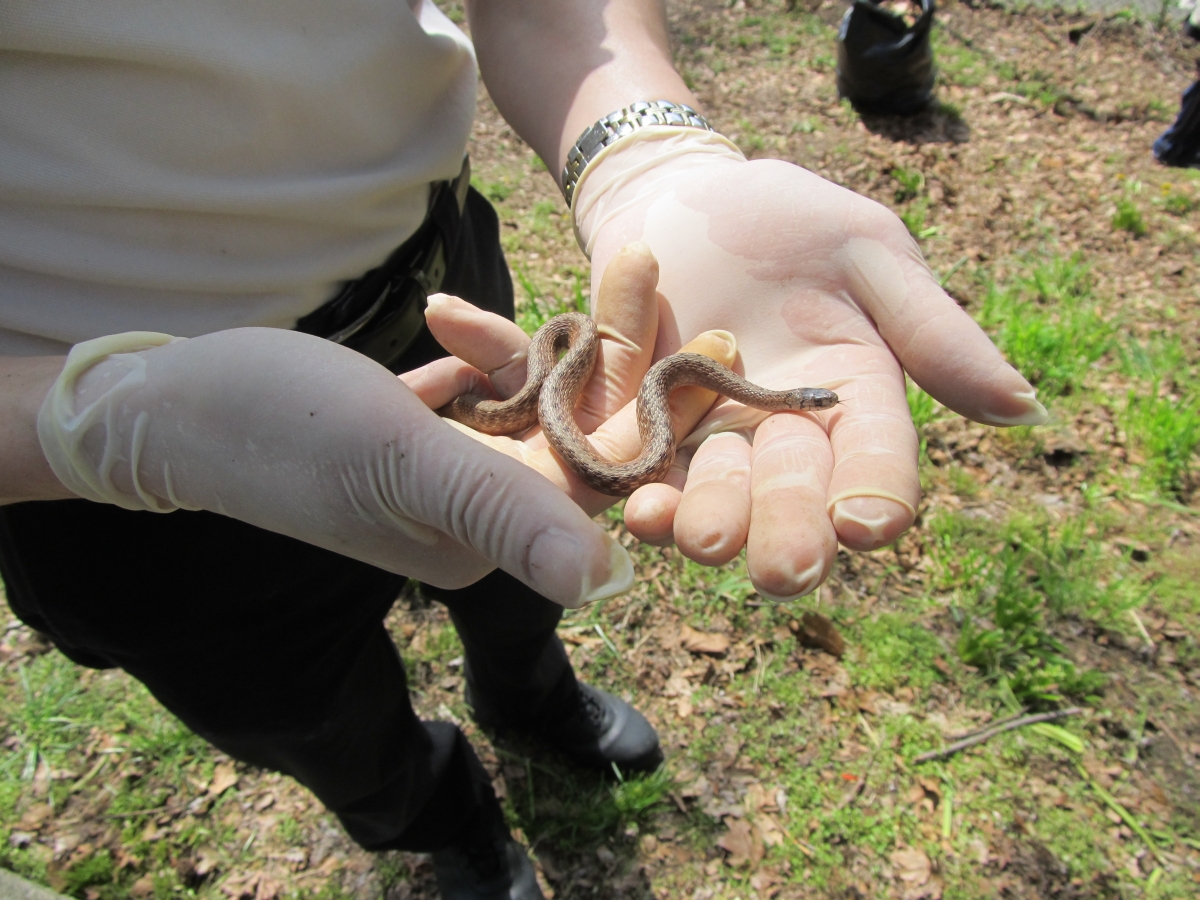 Assemblyman Mike Miller came by to lend a hand and offer a word of thank to all the volunteers.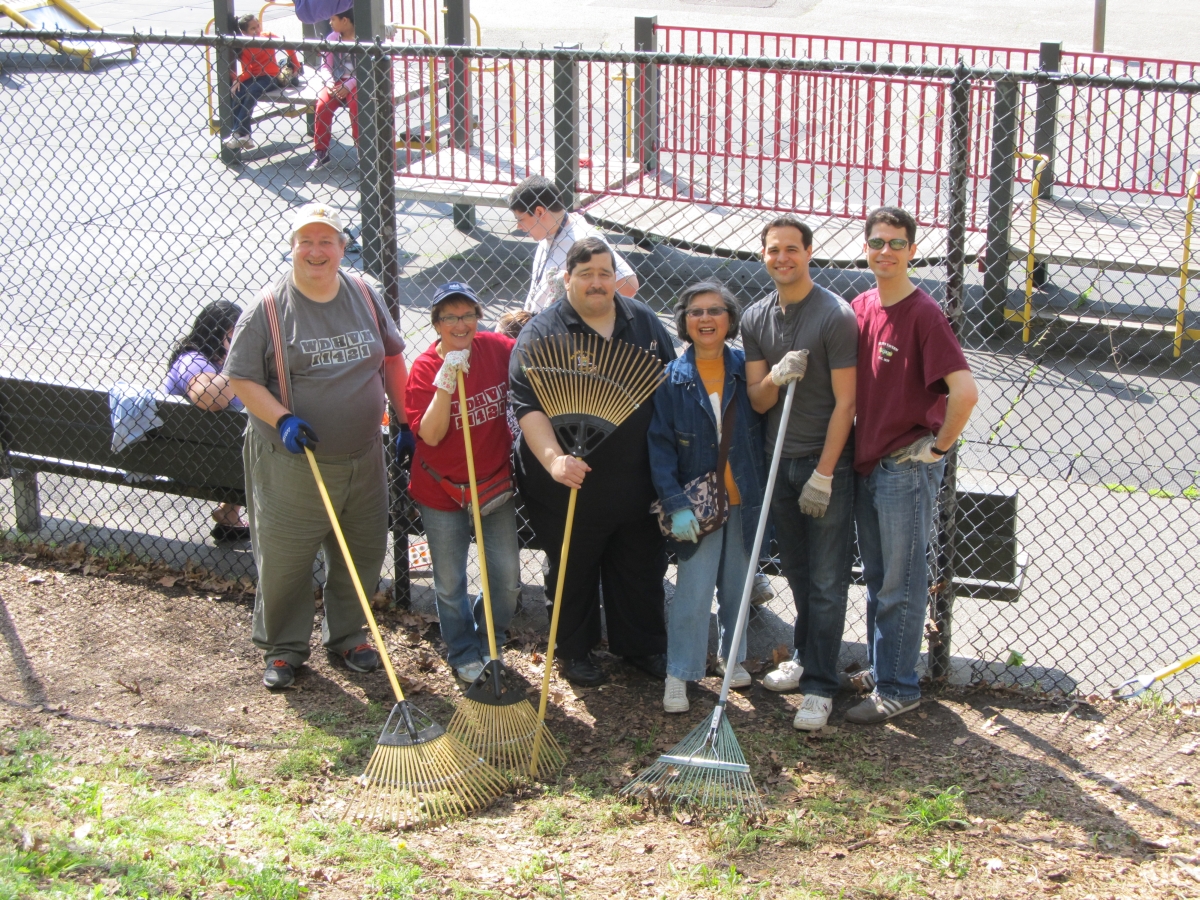 The garbage bags began to pile up -- that is an impressive sight!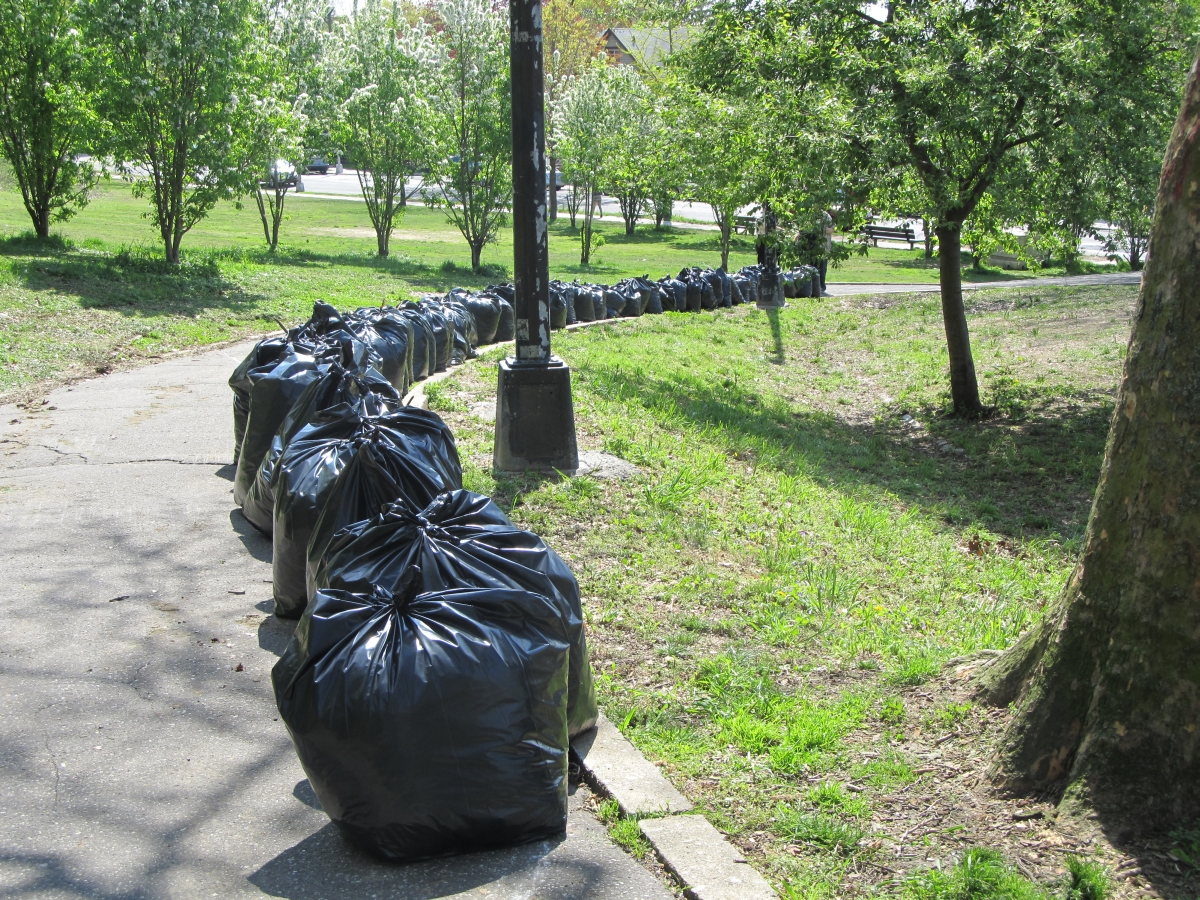 Woodhaven residents Tracey and Jaron Gallagher helped us keep the park clean - thank you, neighbors!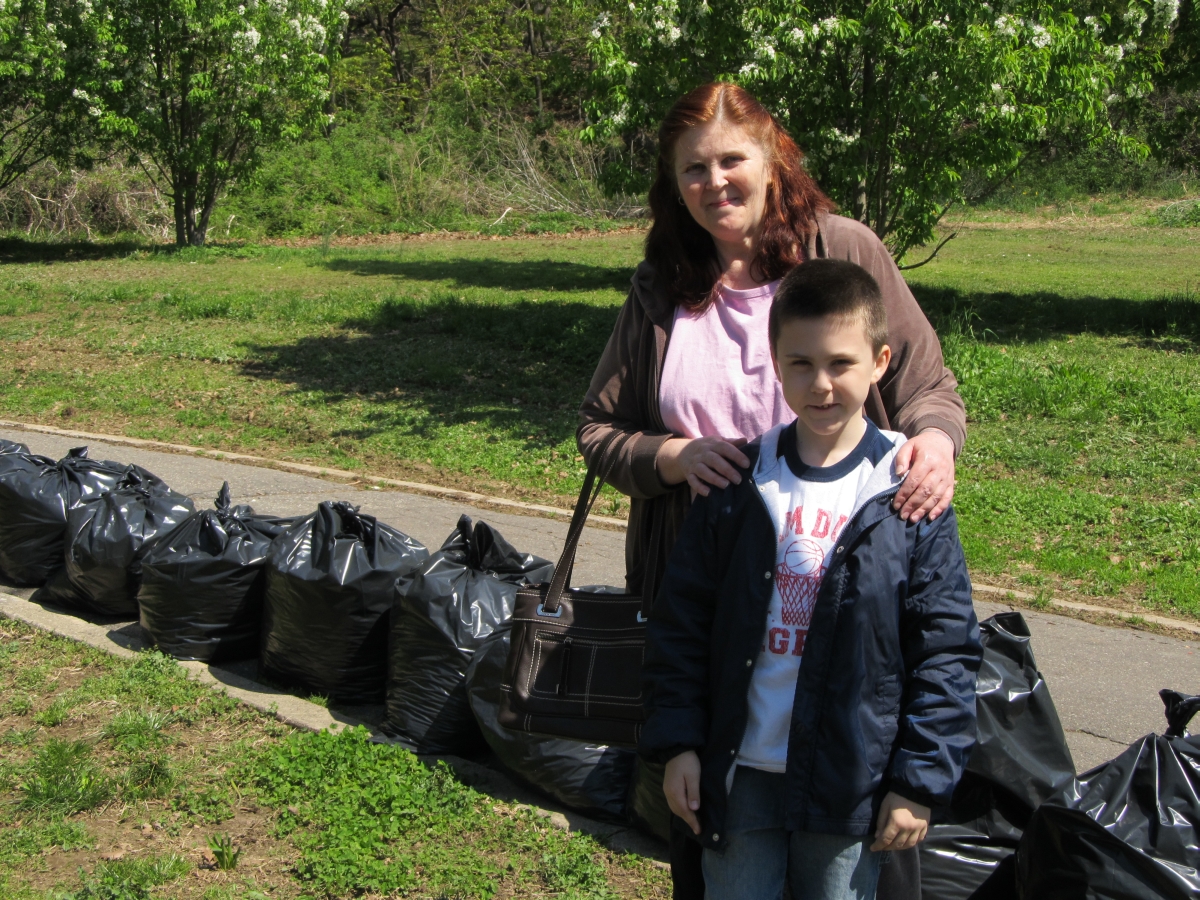 One by one, bags were added to the pile to be thrown away. With each bag, our park got a little bit cleaner!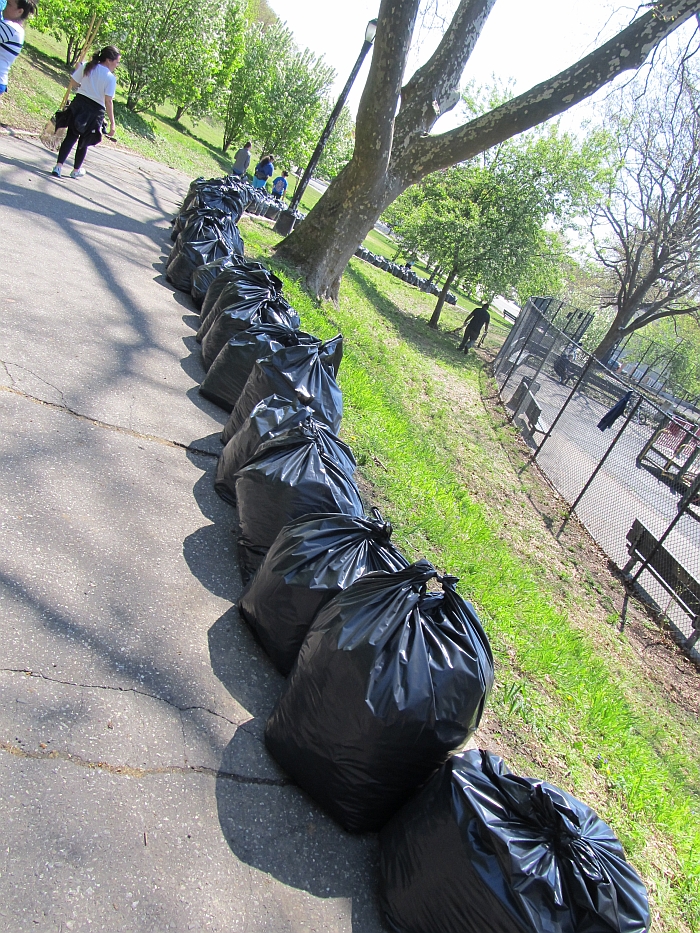 And here they are - celebrating a job well done!!
WRBA President Martin Colberg thanks everyone for coming out and spending their Saturday morning cleaning up our playground.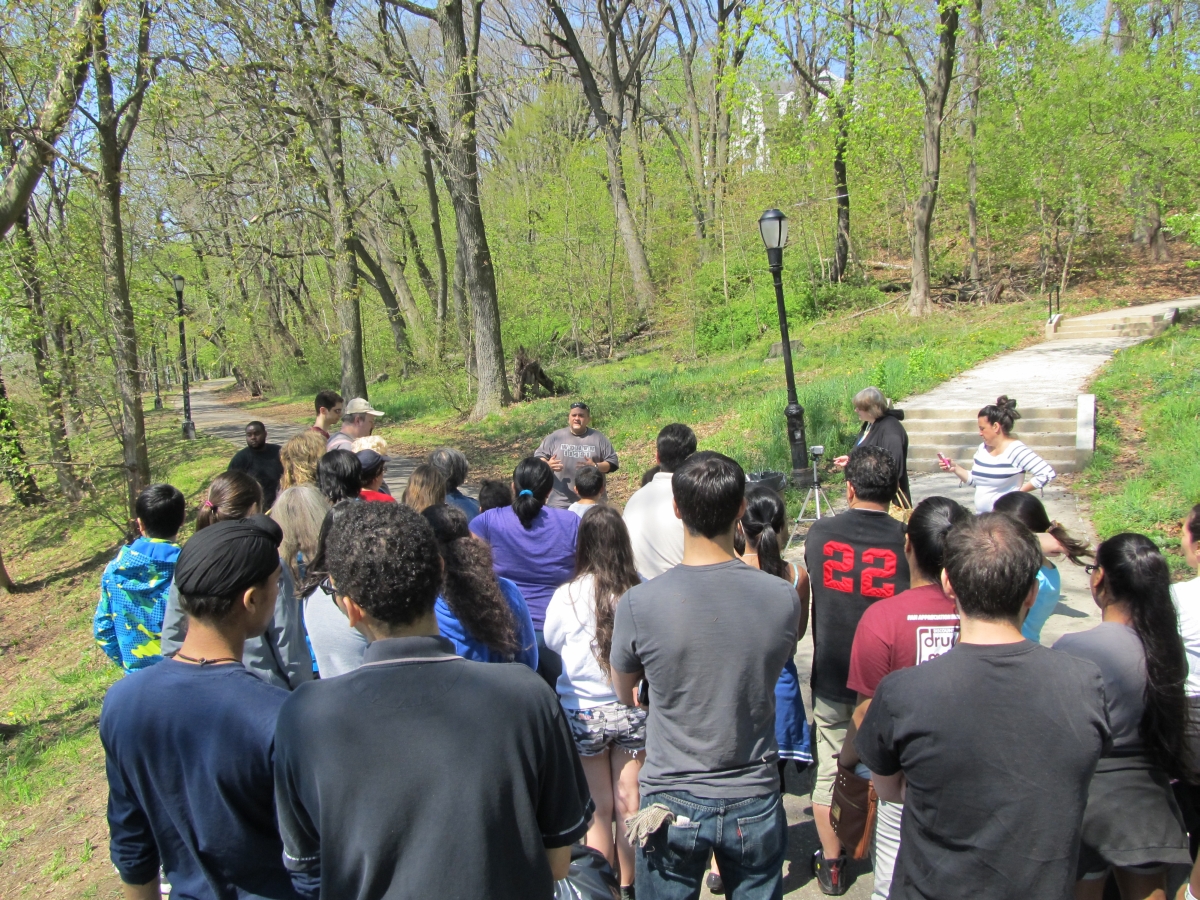 The next task was to carry all of the garbage bags down to Park Lane South and make a big pile for collection.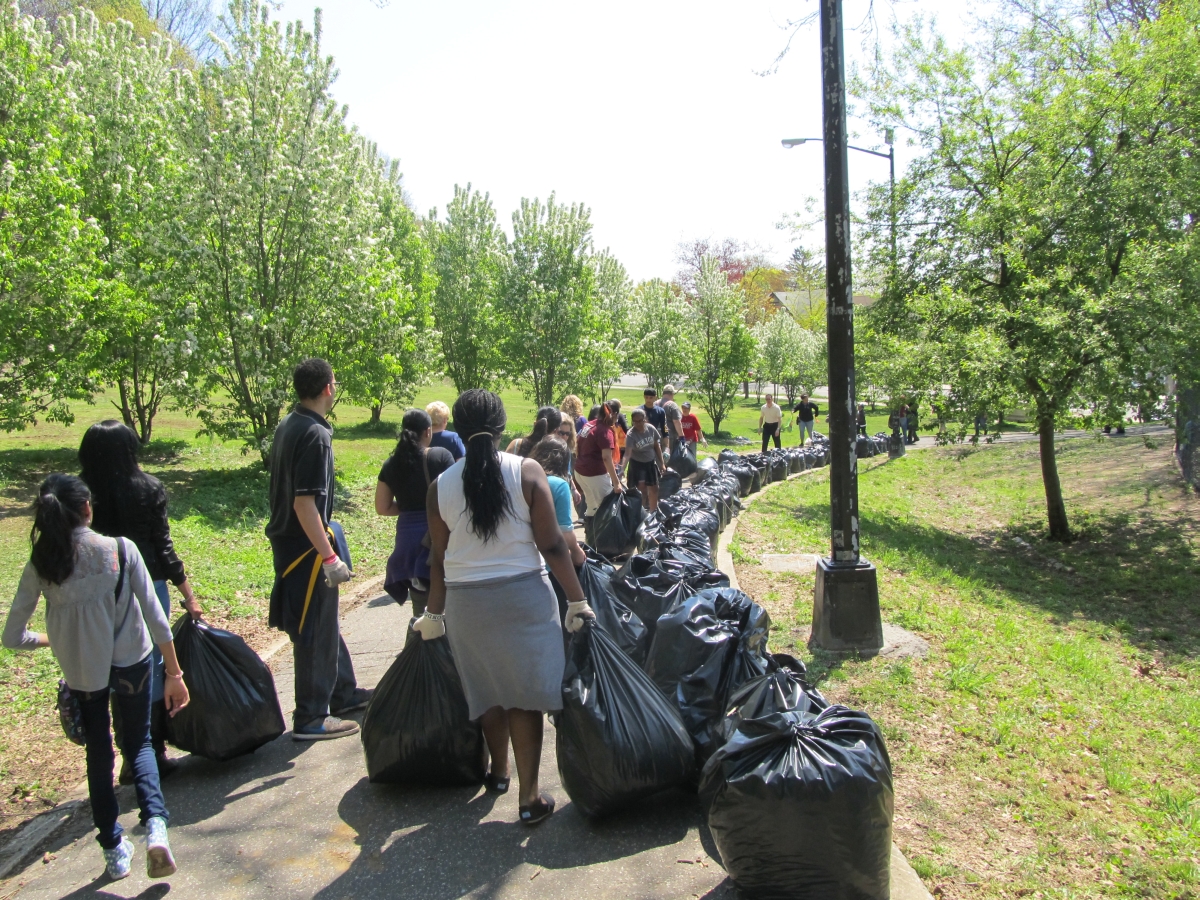 Maryann Keller, daughter of Mary Whalen, was very happy to be a part of this project.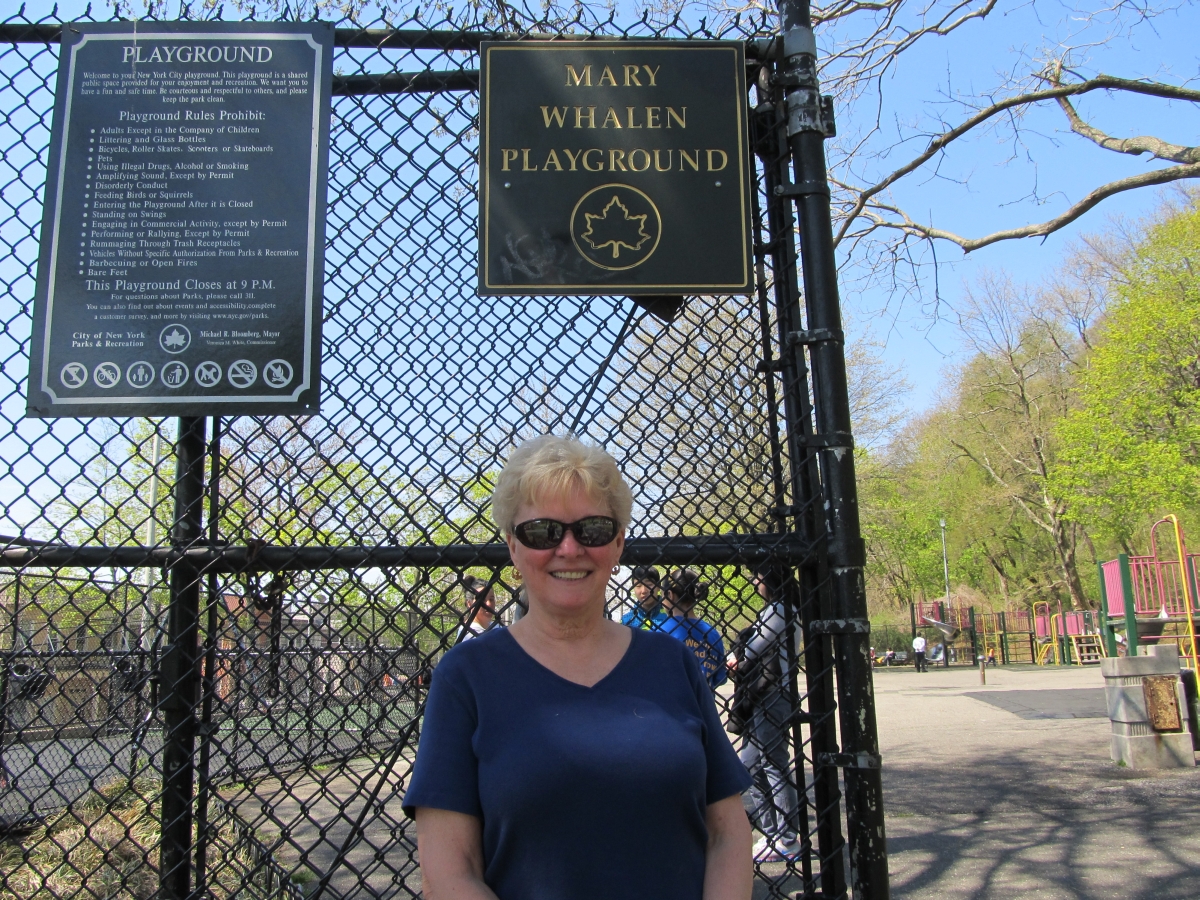 It is a nice feeling, being part of a group of friends and neighbors who accomplish something together.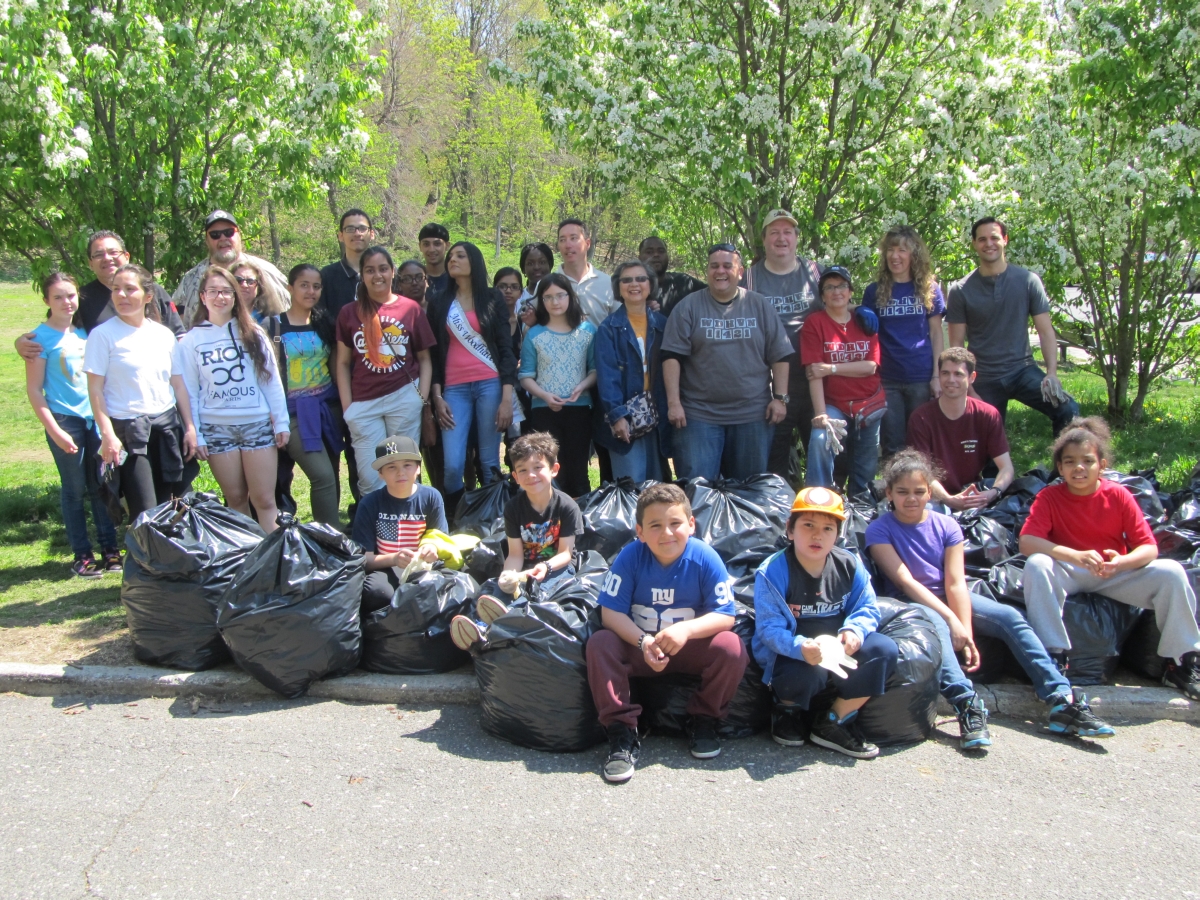 Afterwards, the exterior of the park looked neat and tidy.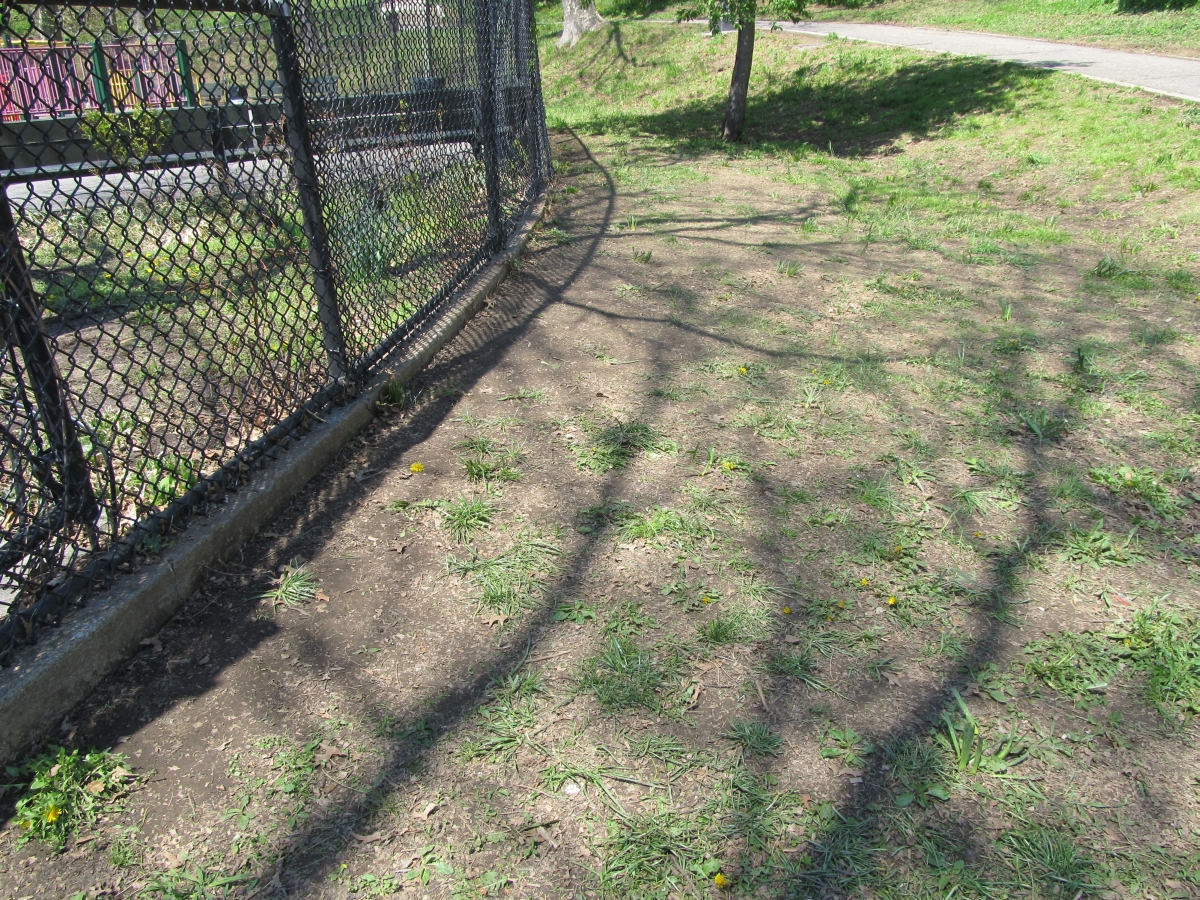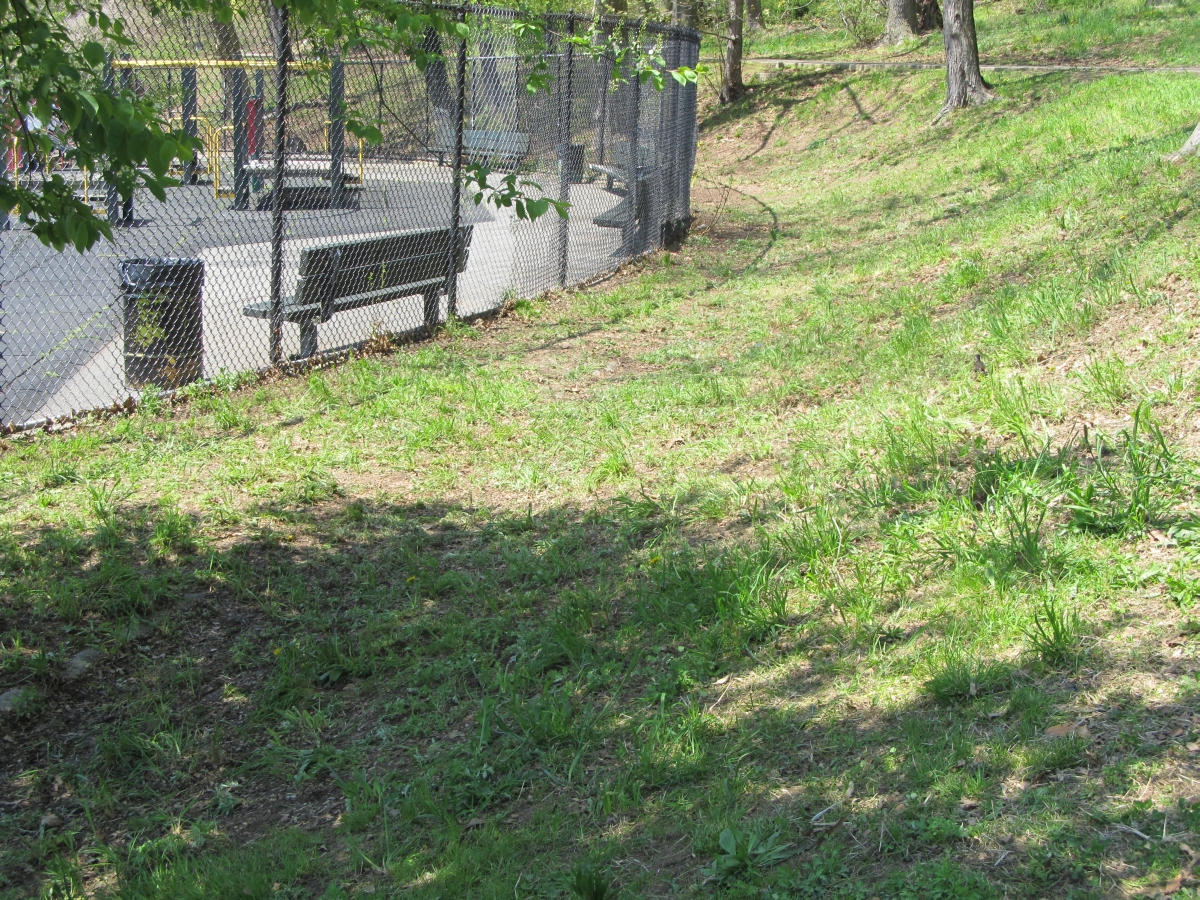 And a final before and after shot; after 70 volunteers had gone home and 106 bags of garbage had been collected. But every resident who volunteered said they looked forward to the next clean up - we hope you'll join us!

If you have any comments, or would like to suggest other projects, drop us a line at info@projectwoodhaven.com or projectwoodhaven@aol.com.
Return to Project Woodhaven's Home Page
Photos by Joey Wendell