There is history all around us - you just have to look for it :-) Last night, we kicked off the Woodhaven History Research Group at the Avenue Diner. We had a nice turnout and we looked through old newspapers and made plans for how to gather information and the best way to present it. Our next meeting is scheduled for Tuesday, November 18th at 7 PM at the Avenue Diner. Even if you do not plan to be a researcher, you can come and hear what we're finding out - it's a fun way to spend a couple of hours. We spent some time last night reviewing some of the films that were playing at the different movie theaters in Woodhaven -- The Forest Park Theater, The Manor Theater, The Roosevelt, The Haven, The Willard. The Haven is the only one many of us ever saw -- some of us were lucky enough to see The Roosevelt or The Willard. I've thought to myself many times it would be nice to see one of those two theaters. Anyway, here is the group from last night --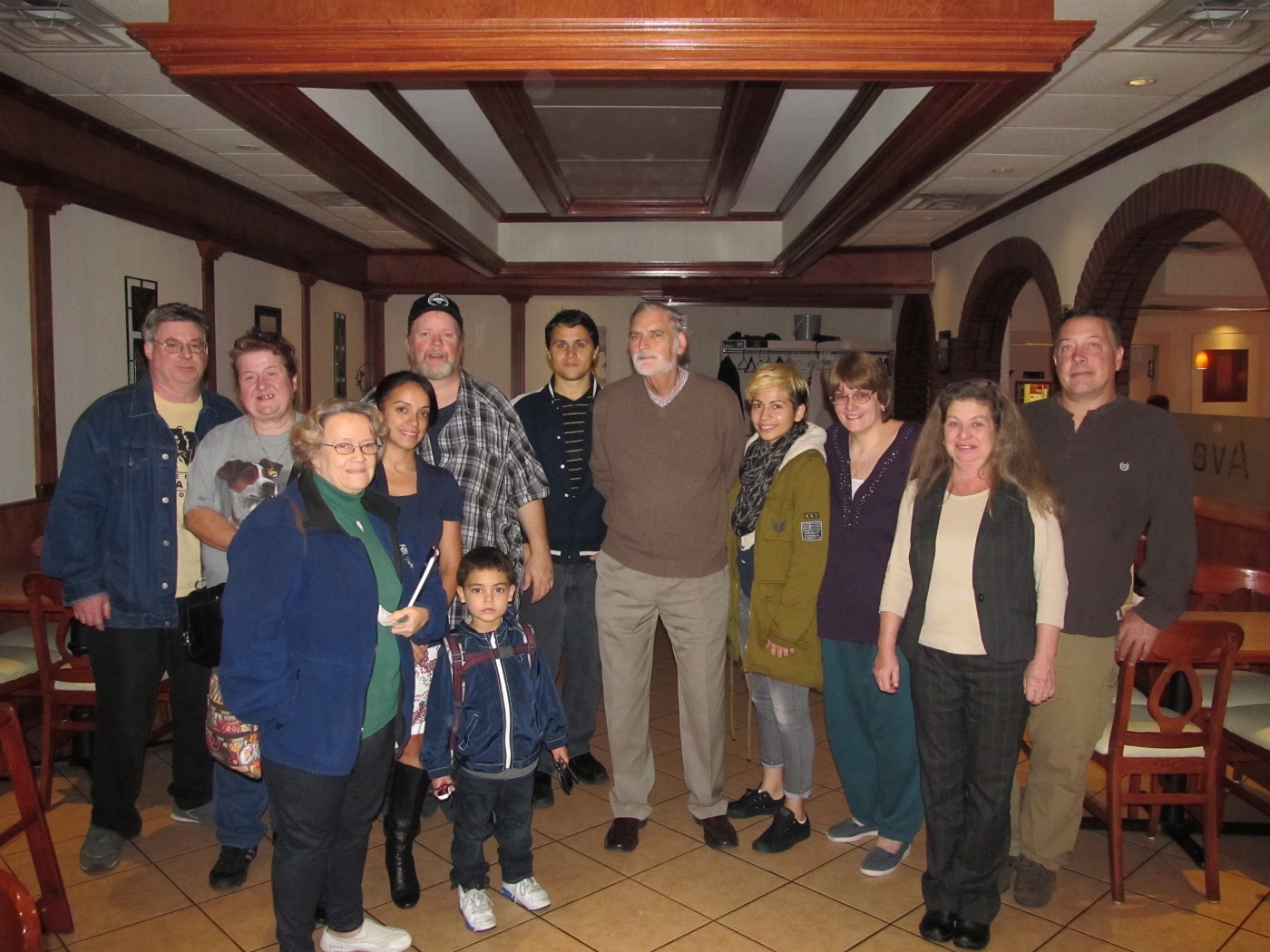 Last night's meeting was followed up with a daytime meeting of the Woodhaven Cultural & Historical Society, which was held at Emanuel United Church of Christ. We had a nice guest speaker on folk music and other music of New York City's history, it was very interesting. And we wished our former President, the lovely Leonora Lavan, a very Happy Birthday.
So, it was with all those good vibes in our blood that we saw the following when we drove down 96th Street and made the turn on to Jamaica Avenue -- wait -- what is that? We know they've been working on the Woodhaven Manor, formerly the Cordon Bleu, and formerly the Loew's Willard Theater... but is that ...?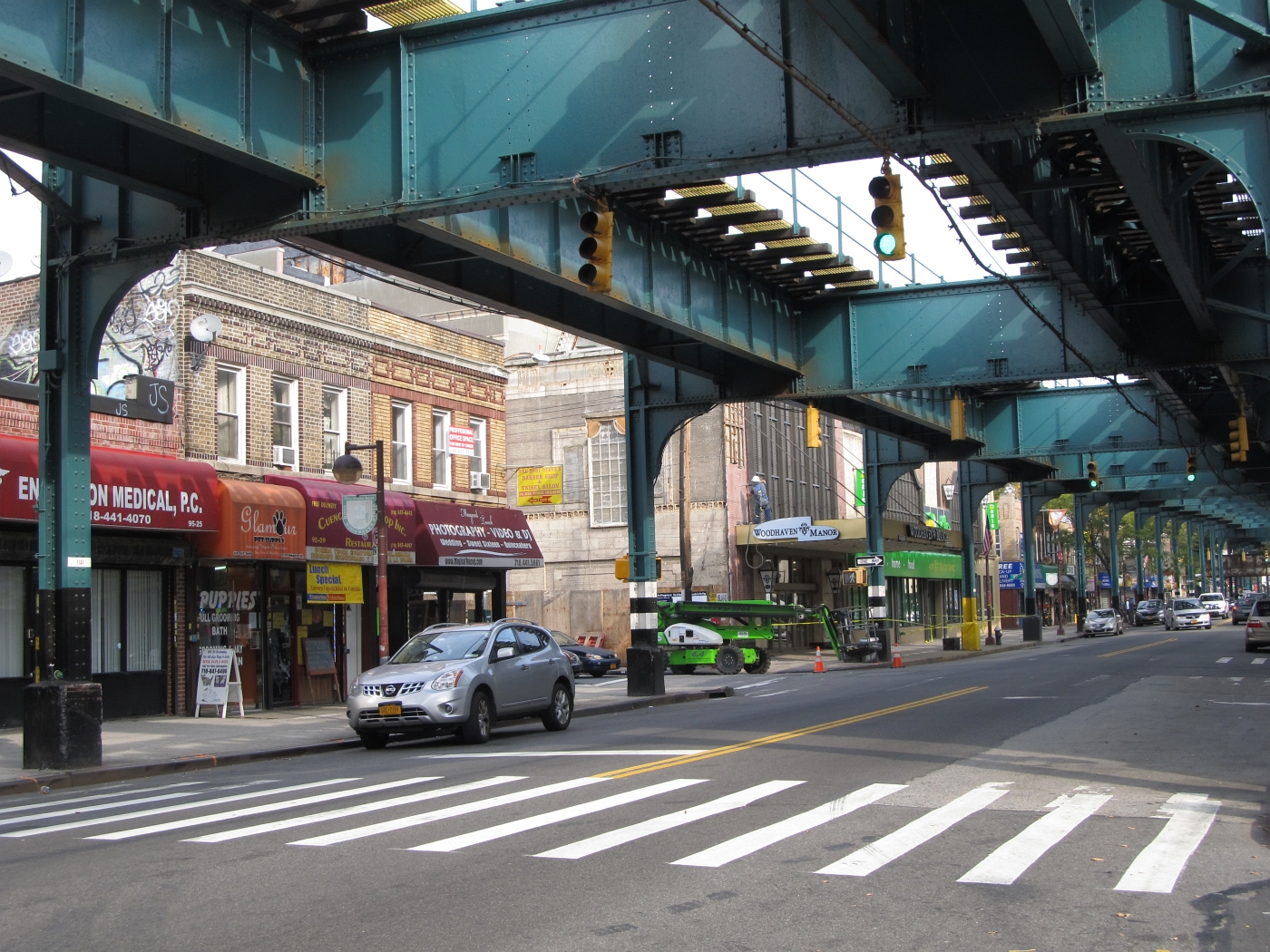 Holy smokes ... there it is, uncovered for the first time in a very long time... The Willard Theater. Or at least, a fancy window that was part of it. How about that?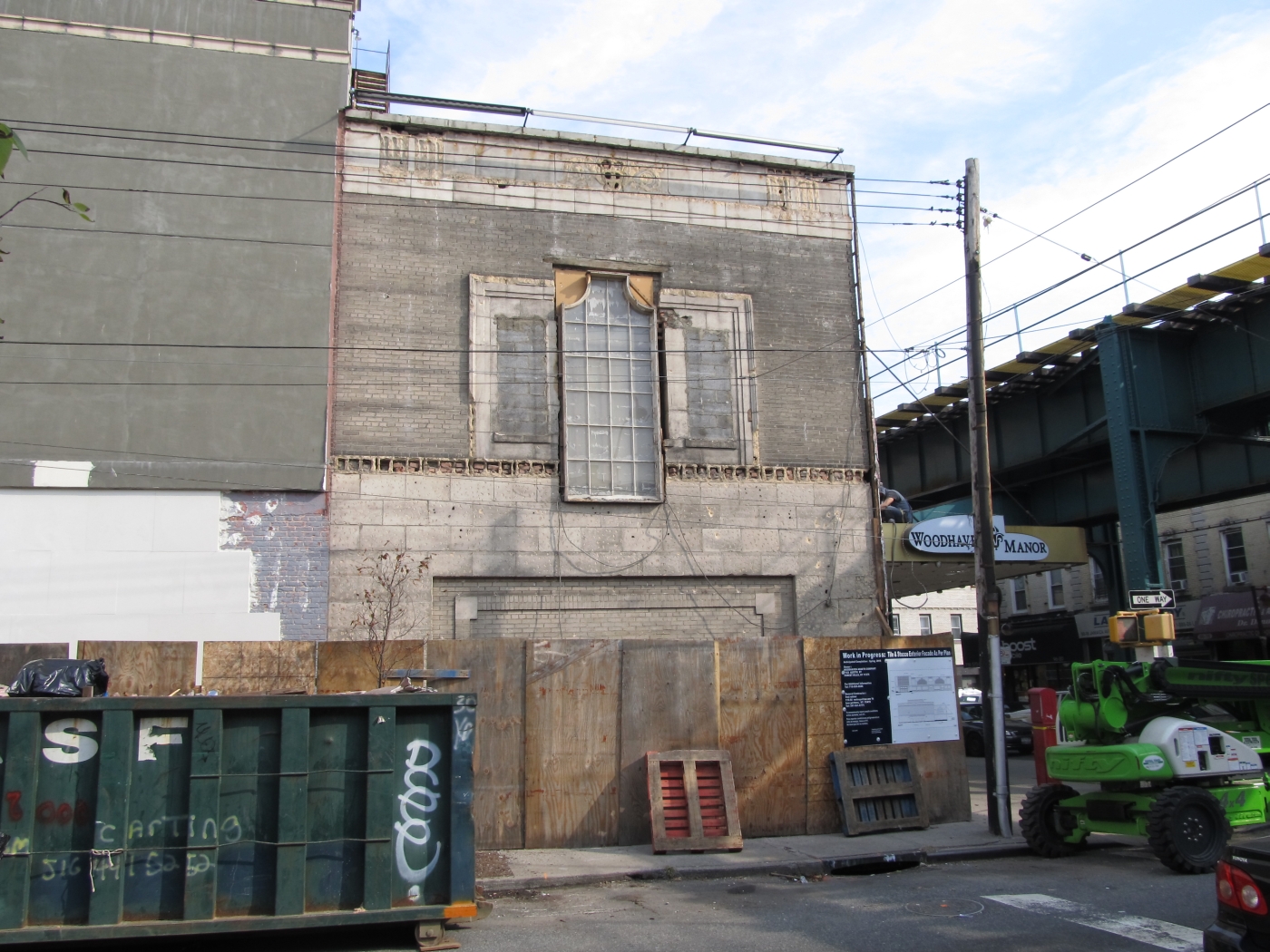 Here's another view -- actually, you'll see a lot of different views of this, it's not every day something like this gets uncovered --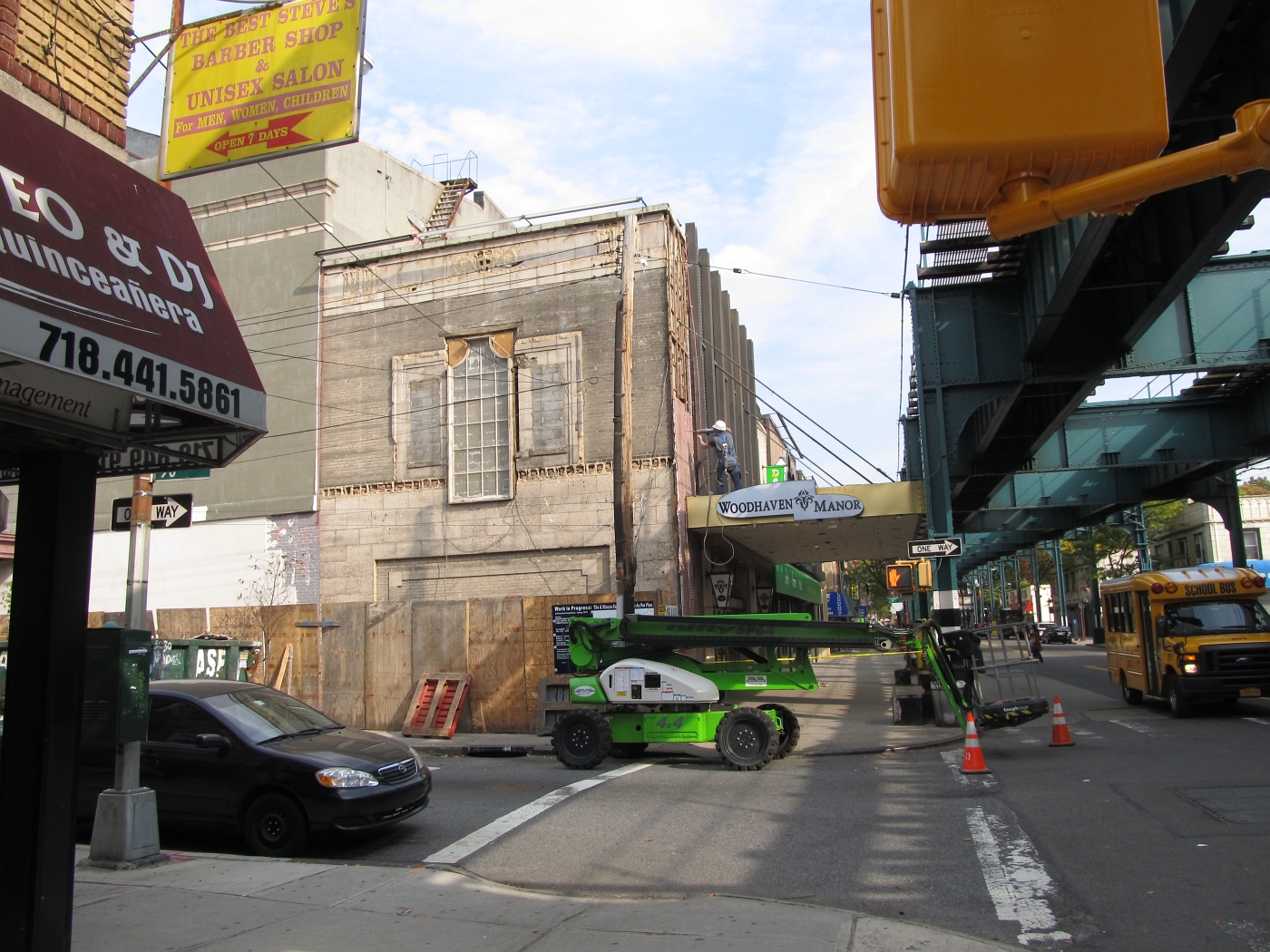 The Loew's Willard Theater was a popular attraction in Woodhaven for over 40 years -- check out some of the great advertisements. One thing that jumps out at you is how they changed films 2 or 3 times a week -- all of the theaters did that. Forget Netflix - the people of Woodhaven in those days had wonderful entertainment choices -- and look at the names that must have graced the marquee -- Charlie Chaplin, Joan Crawford, Carole Lombard, The Marx Brothers -- and you have to just love the ad from 1936 -- Woodhaven's Own Mae West!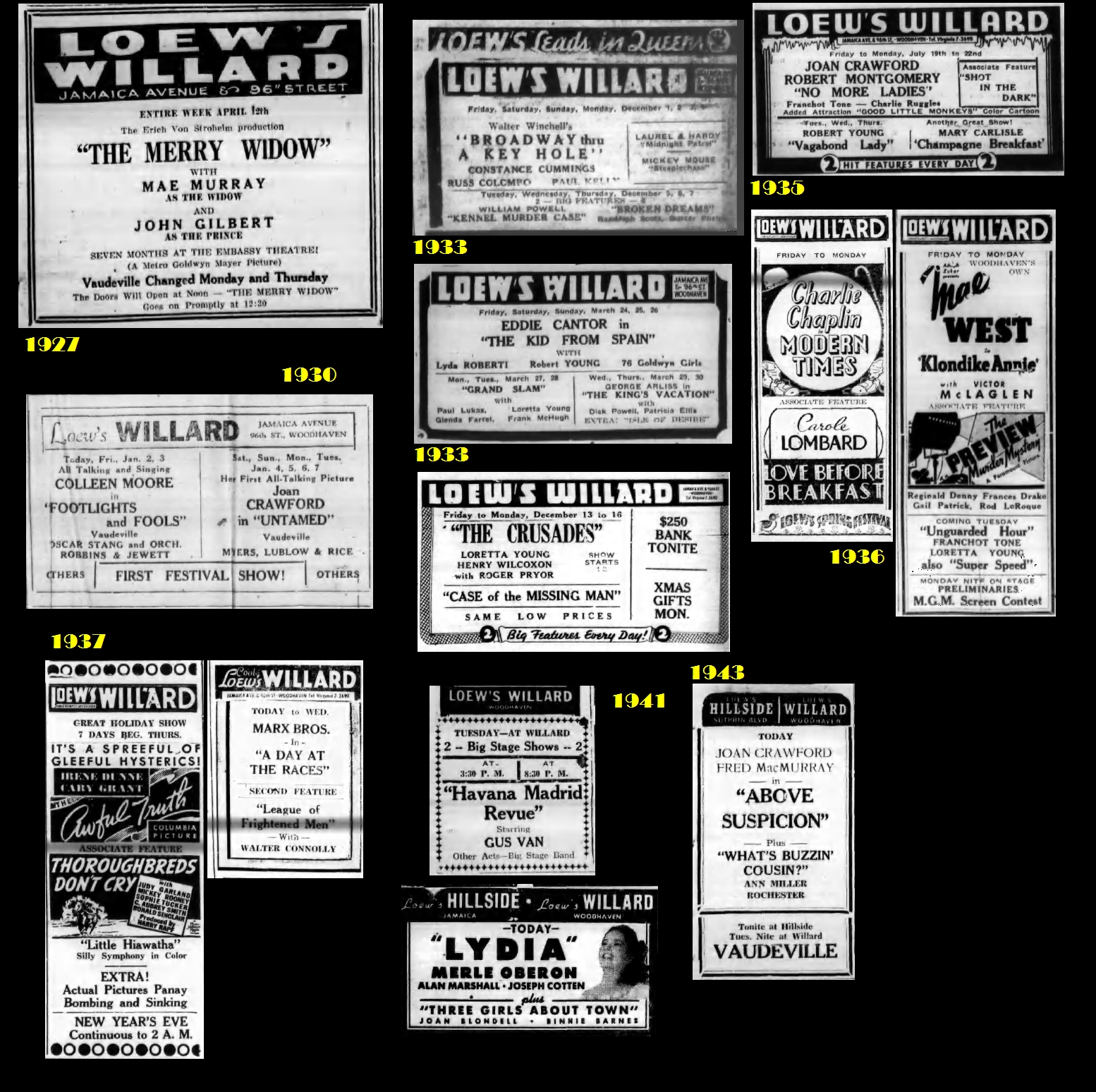 There's lots of interesting details in here -- the ad from New Year's Eve in 1937 notes that it will have continuous shows until 2 AM -- with newsreel footage of the bombing of the USS Panay. With no Internet and no CNN, this would definitely be something that would draw people into the theater. In the 1940s you'll notice they still had stage acts -- Big Stage Band, they advertise -- and a night of Vaudeville. Fantastic stuff.
Here's a picture of the Willard's marquee, as seen from Jamaica Avenue --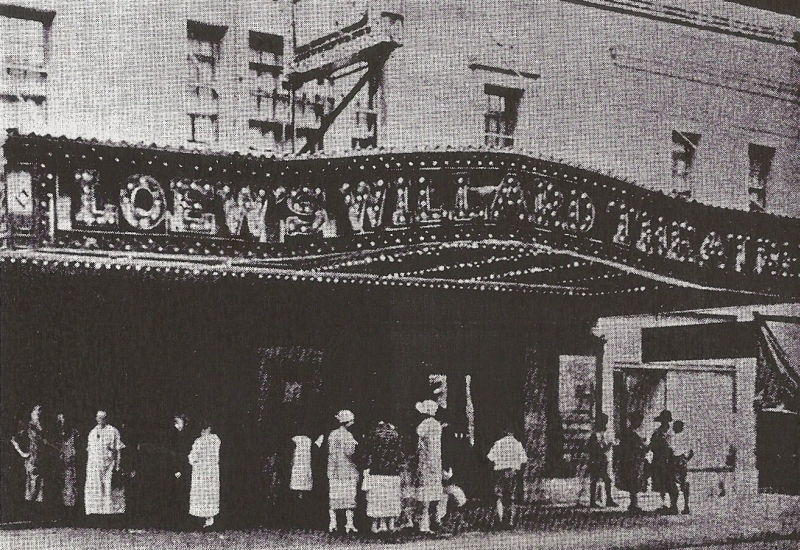 And today ... if they tear off the rest of that front, we may see more windows uncovered.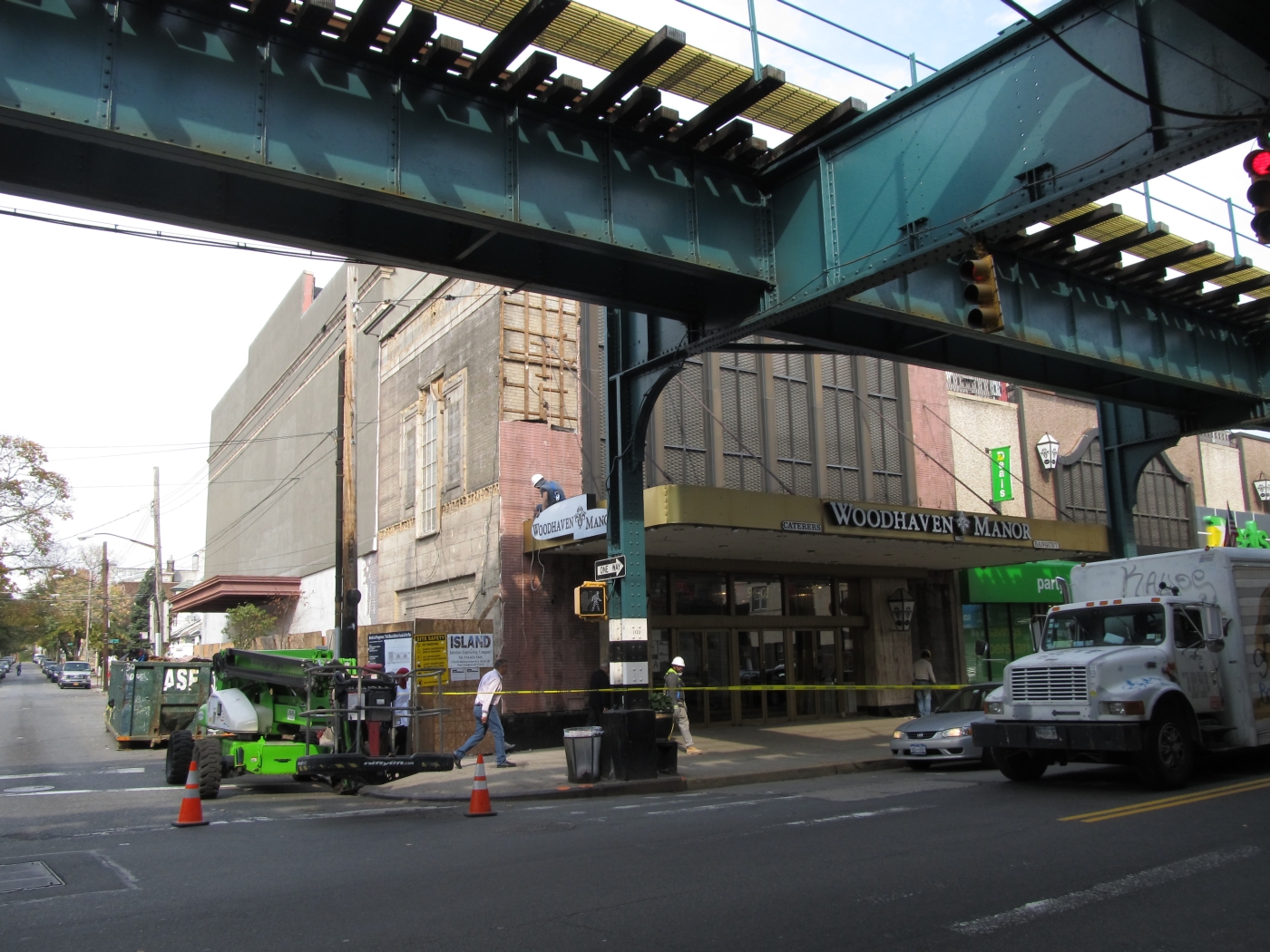 Here's another picture of The Willard posted a few weeks back by Joanne Hennin -- what a fantastic shot of this old-time theater.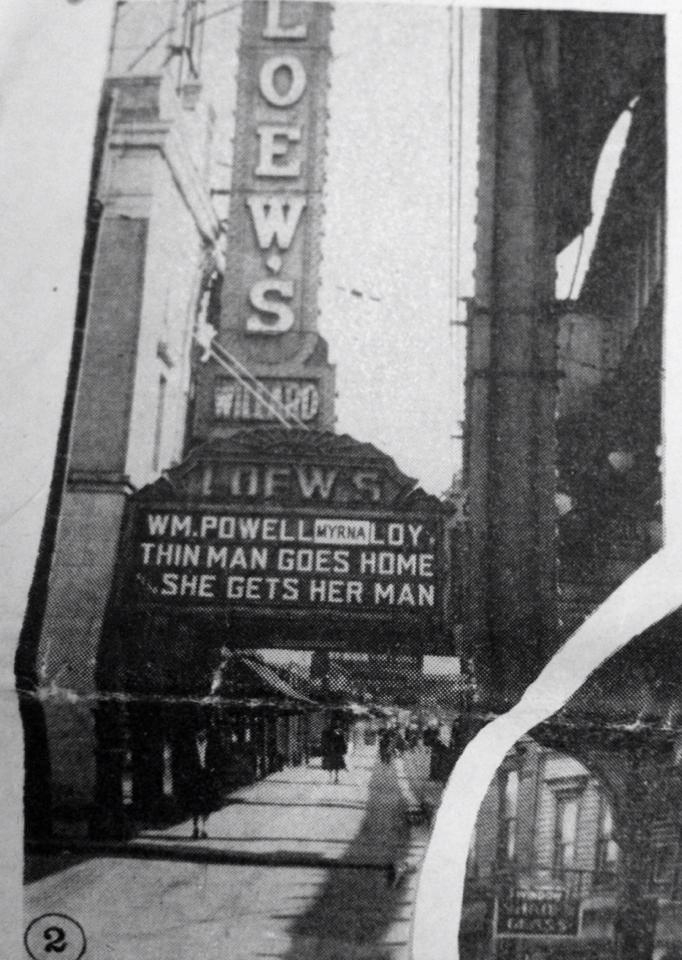 The Double Feature was The Thin Man Goes Home, starring William Powell and Myrna Loy and She Gets Her Man starring Joan Davis. Here's the posters for these 1945 films.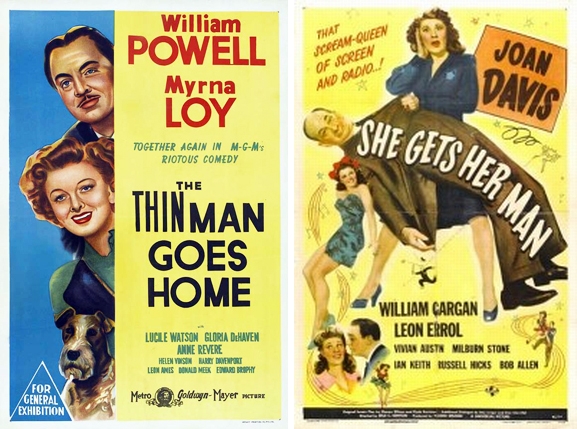 Now, most of us grew up with this as Le Cordon Bleu - here are some pictures of it in 2009, just as a renovation was underway -- you can see where the windows recently uncovered were and how they were covered up --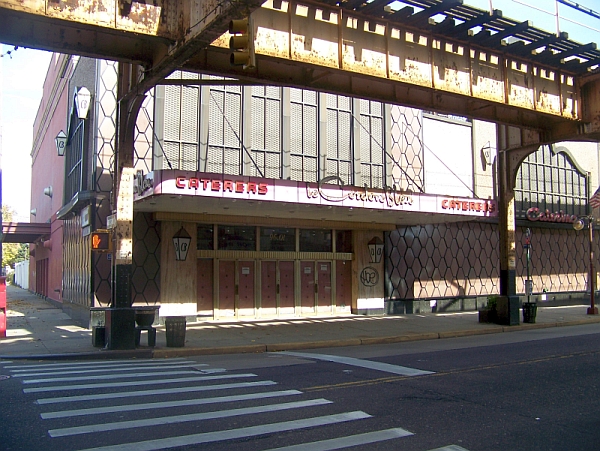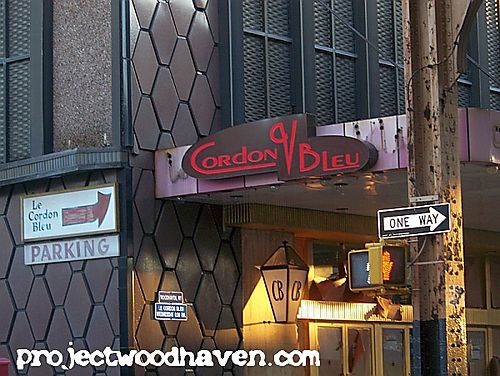 Let's take a few more looks at The Willard -- a close-up of the window. Well, it's not a window anymore, but you know what we mean. They've been cemented over, but you can easily imagine what they looked like.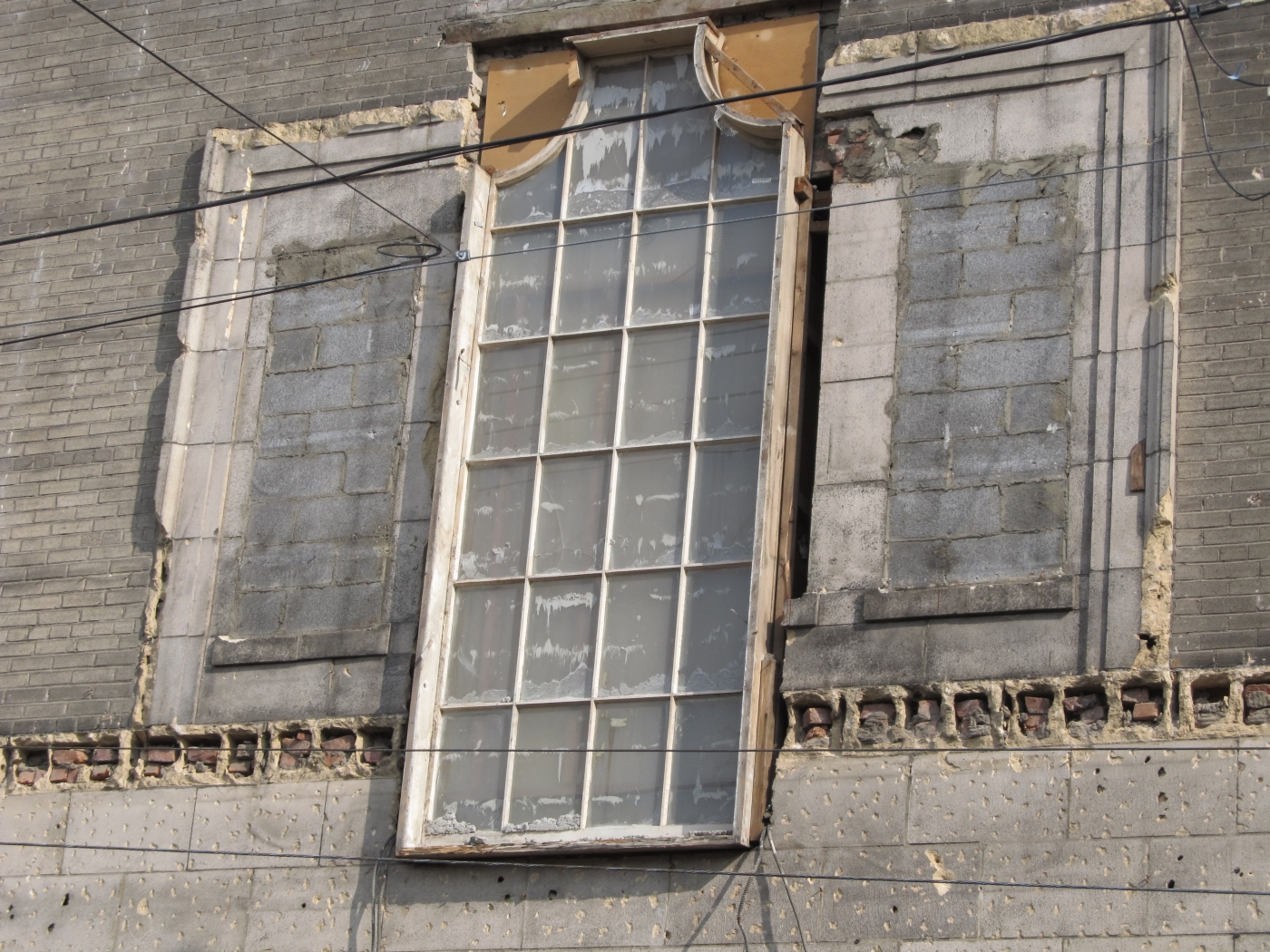 If you were standing on Willard Avenue -- 96th Street -- waiting to see a film -- and you looked up, this is what you would have seen.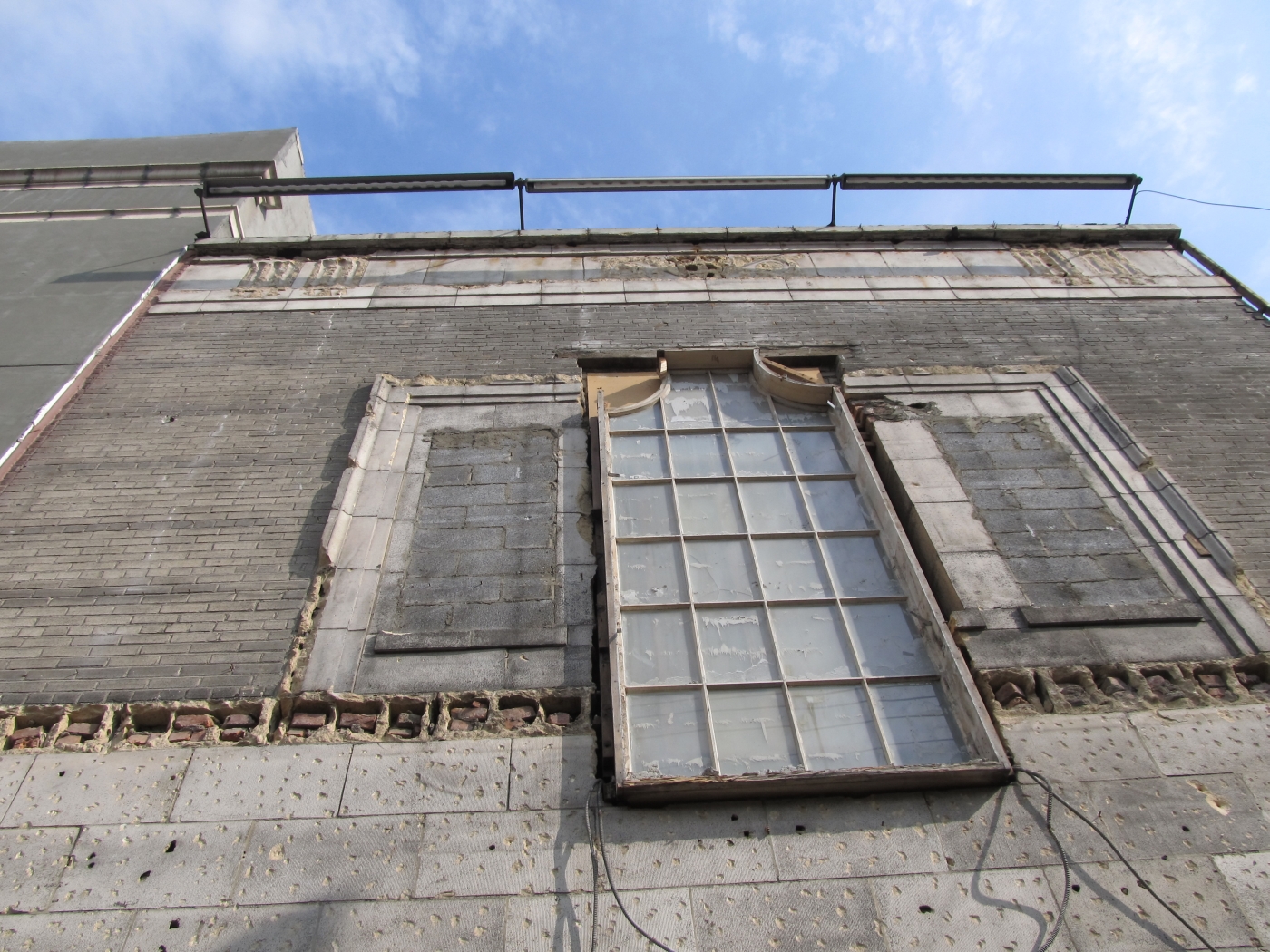 Now, at ground level there is some additional nice brick work on the 96th Street side that was interesting. Up close, it doesn't look tremendously old, but it has been protected from the elements for the last 50+ years. Could this have been where they advertised the films that were showing? Note: To get this shot, I had to squeeze my hand and camera through wooden construction barriers. One of the workers was agitated that I was sticking my hand and camera through their wall - and to be fair, he was right! I tried explaining that this was a theater that operated nearly 100 years ago and, well, he shrugged.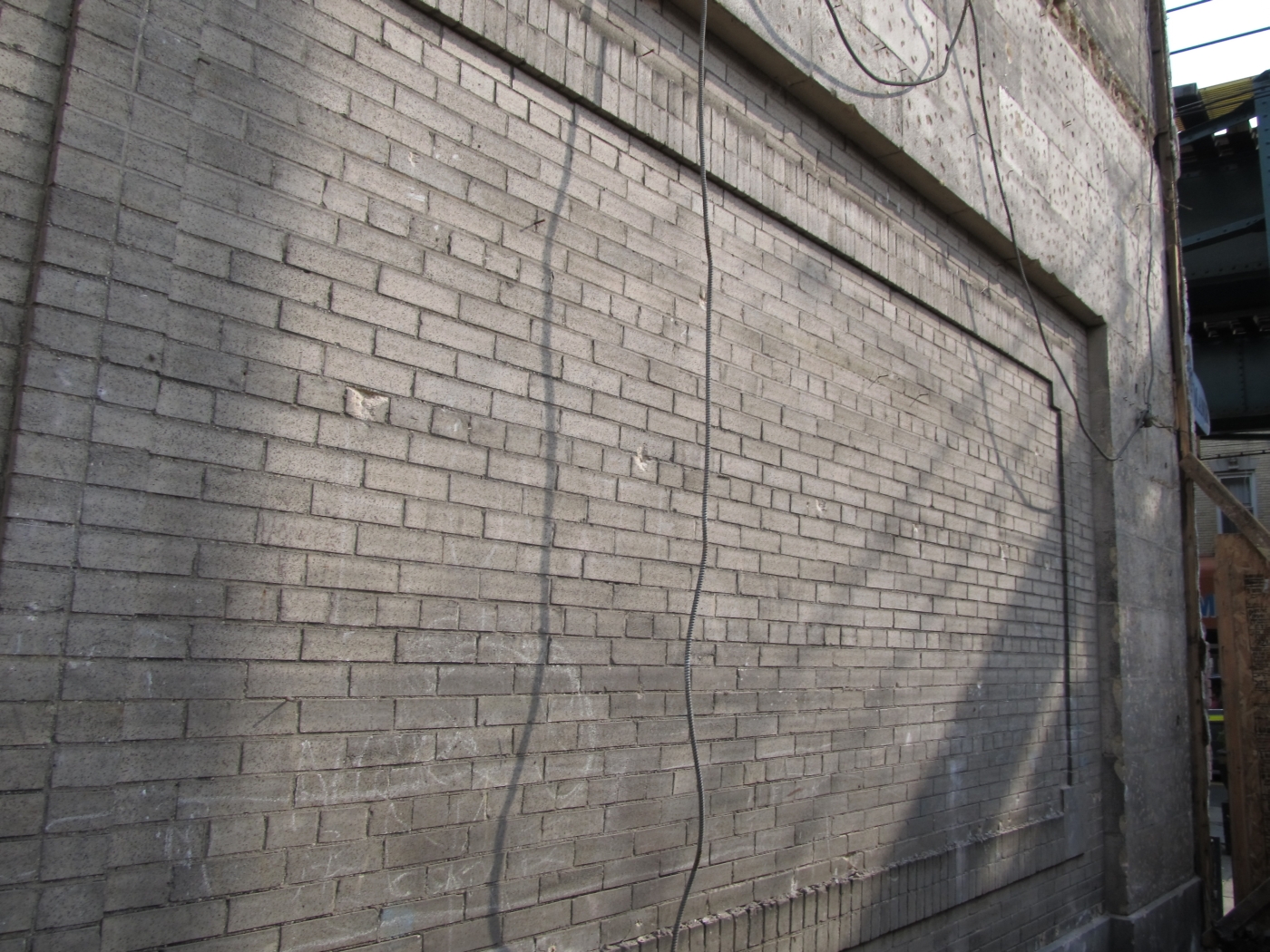 Stepping back, across the street, getting another view -- looks nice, doesn't it?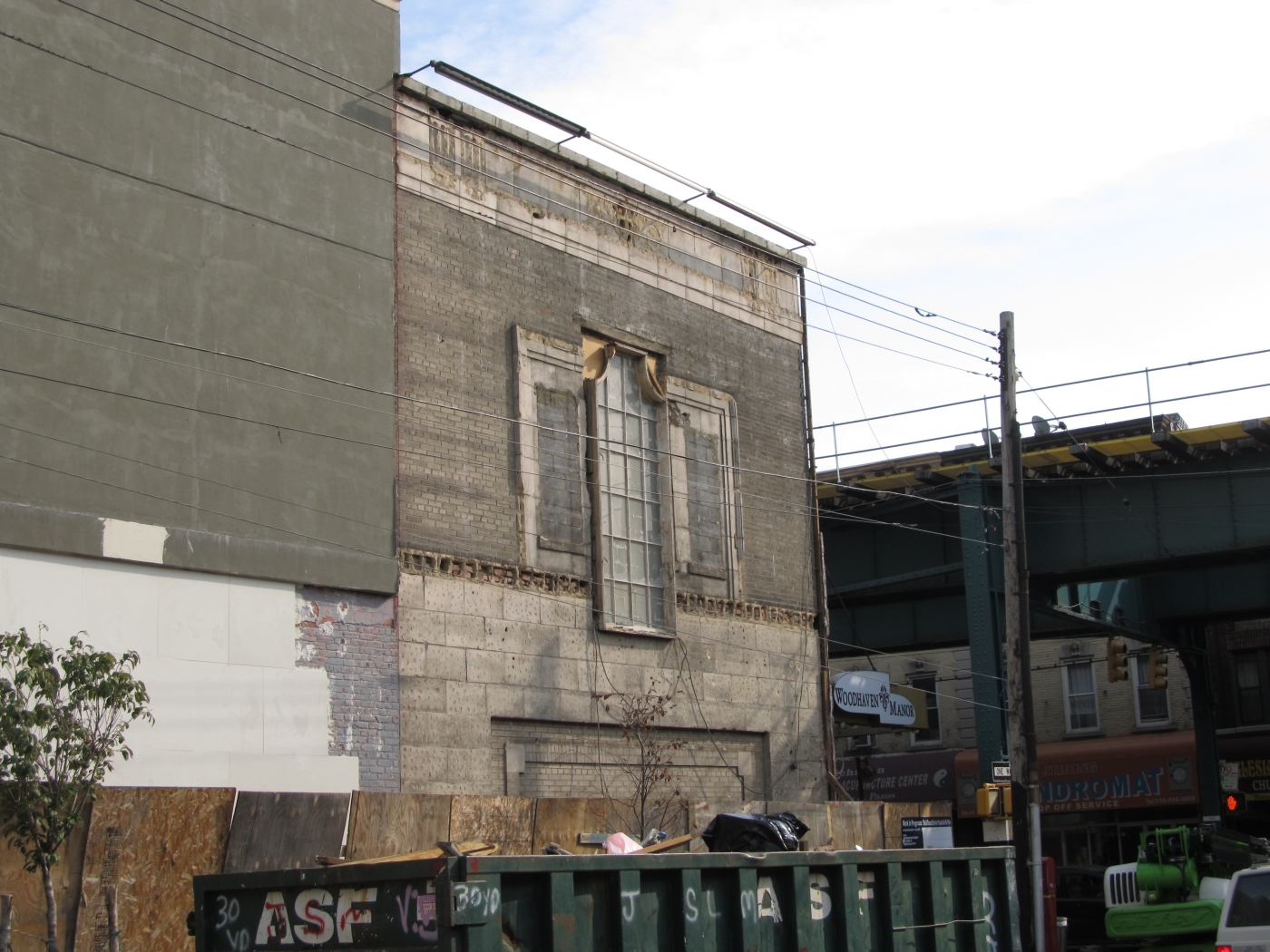 Here's the plan, they're going to cover it up with Tile & Stucco.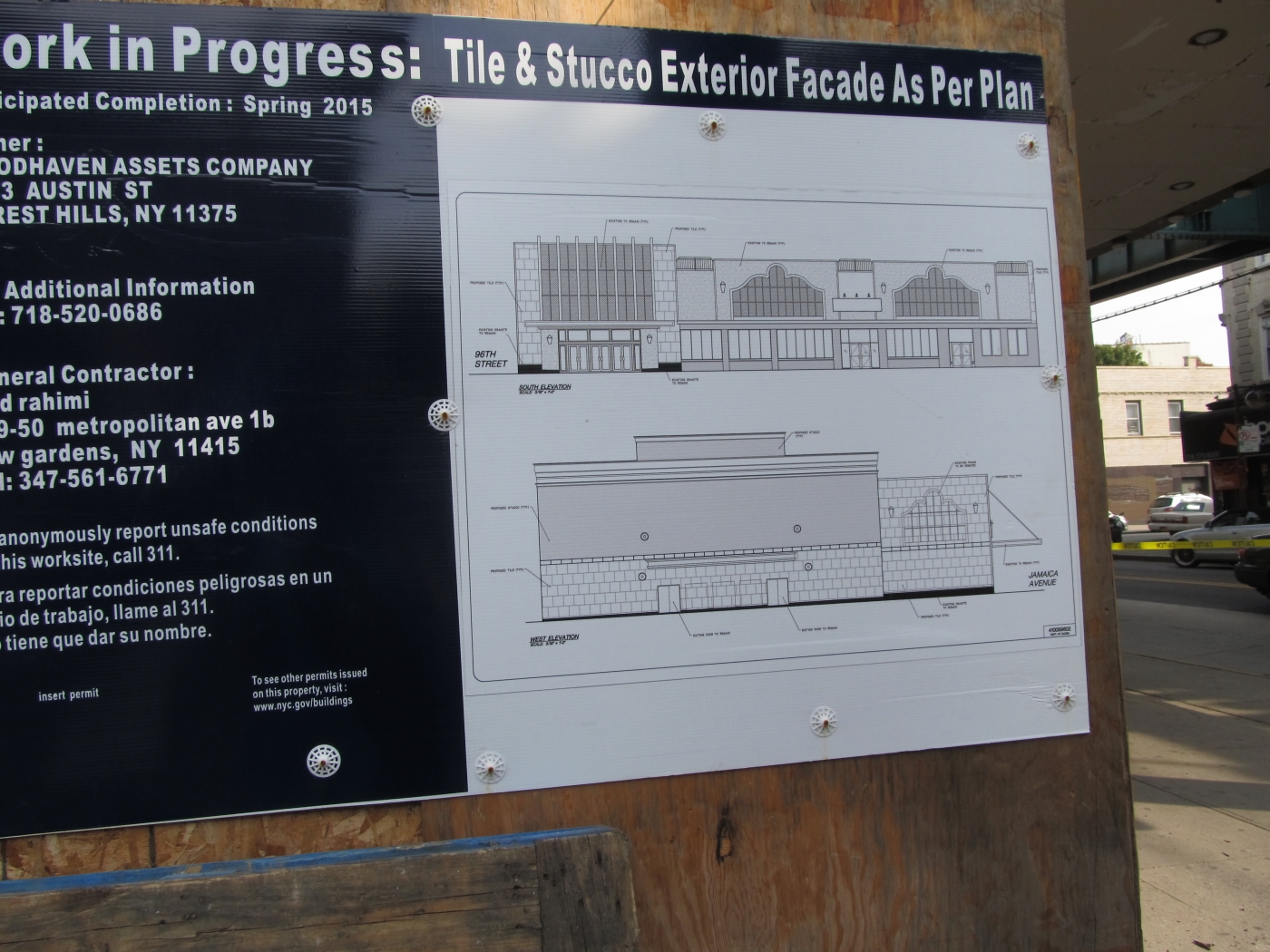 A closeup of the plan. Sadly it appears that the existing frame of the old window is to be removed.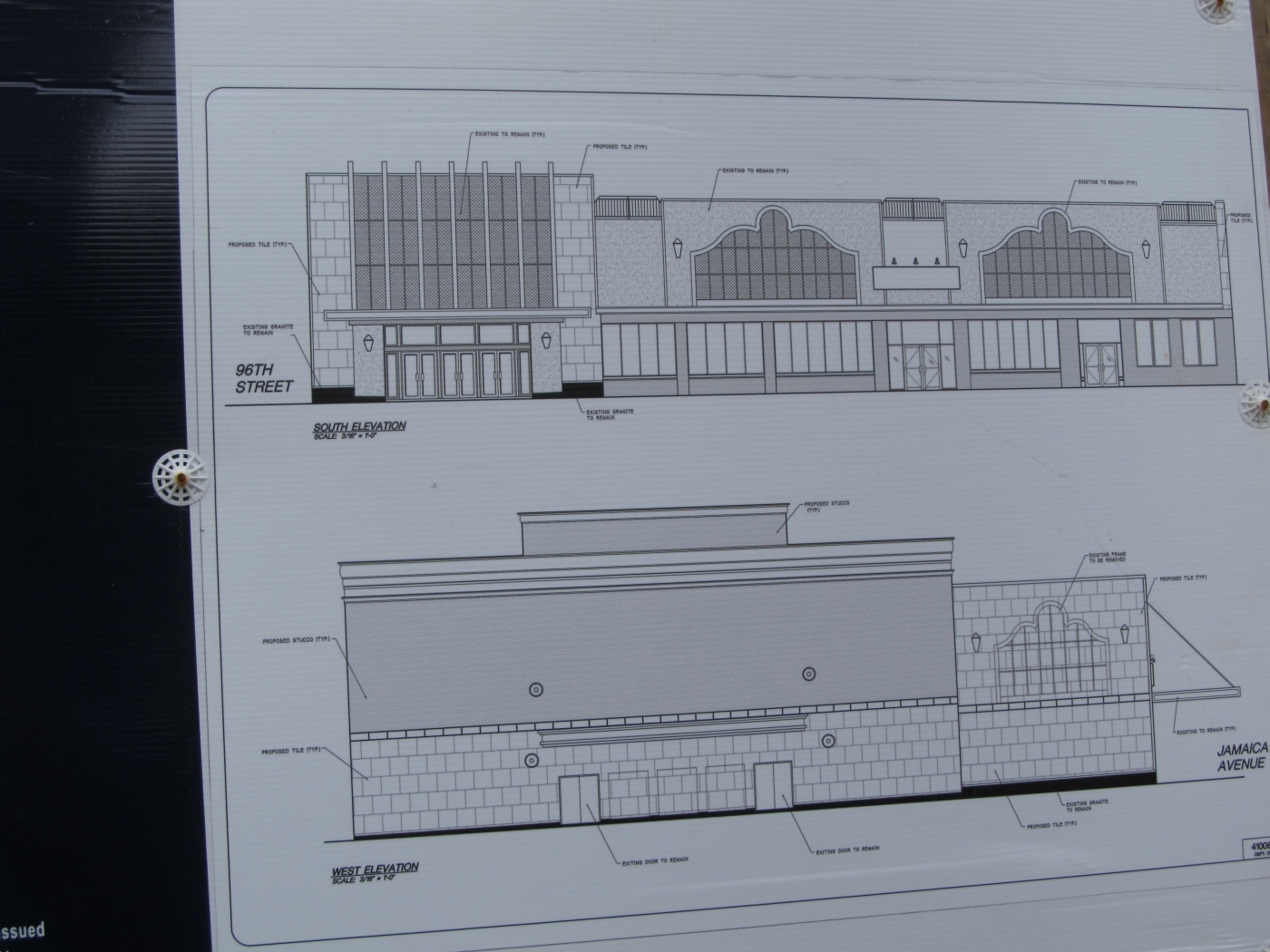 Here's an editorial from The Leader-Observer, back in 1962 just after the Loew's Willard closed its doors. They blamed television for the demise of the theater - they had no idea what a tidal wave of home media was coming and what it would do to the movie going experience. This editorial hopes that some community use will come of the property - an ice skating rink, a Boy's Club.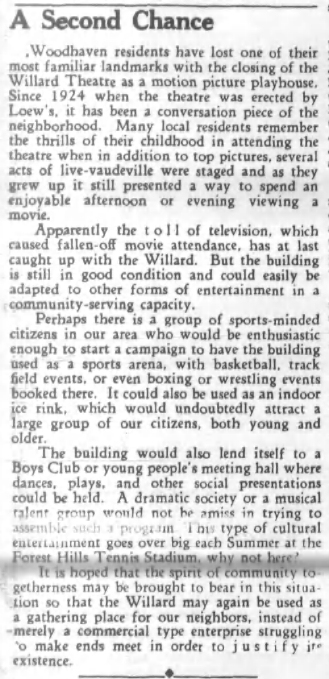 A few last shots of The Willard. A look up at the corner - there's some fancy design up there.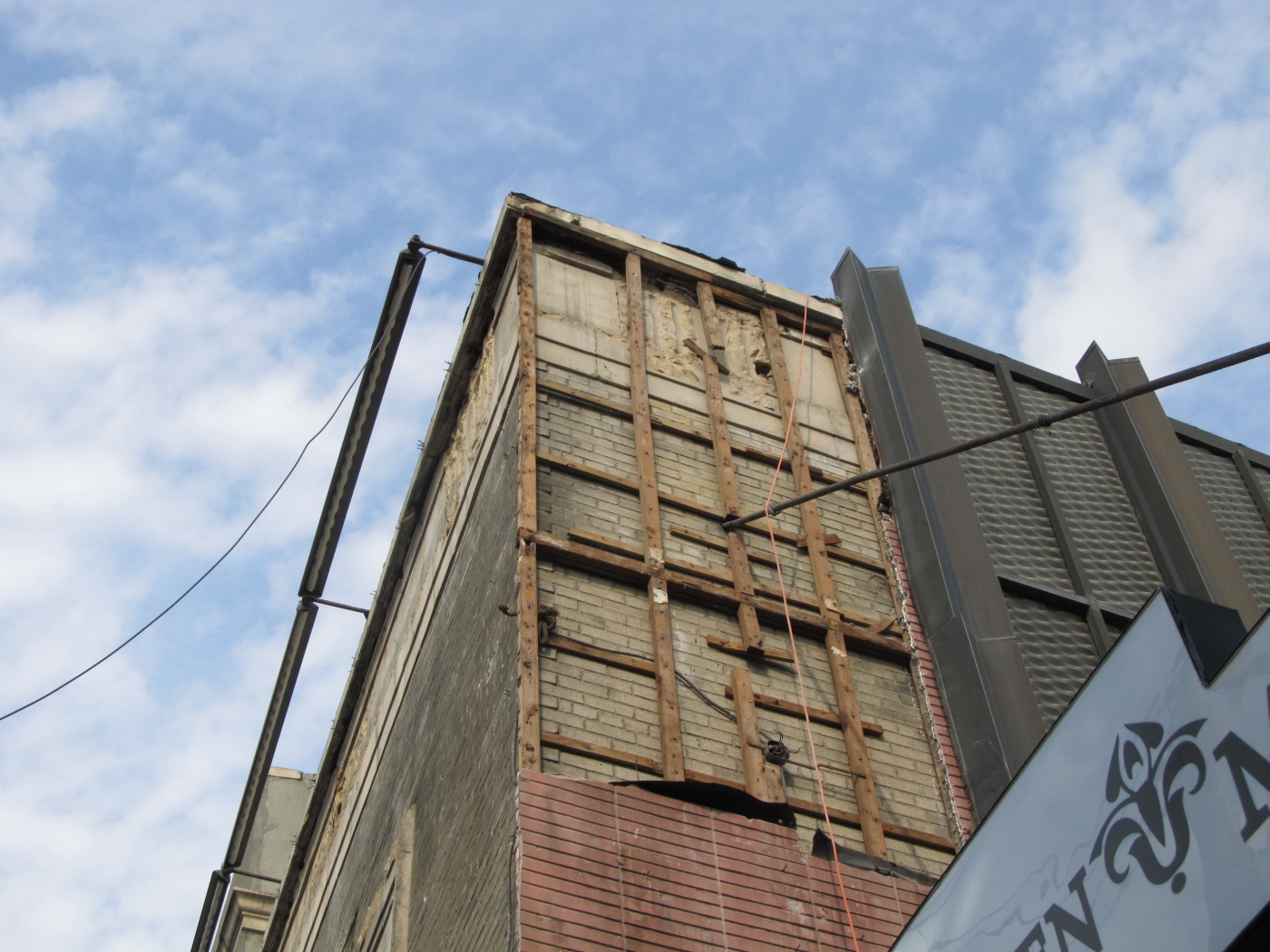 A close-up on some of that design work, this was on the 96th Street side, near the roof --
One last look at The Willard --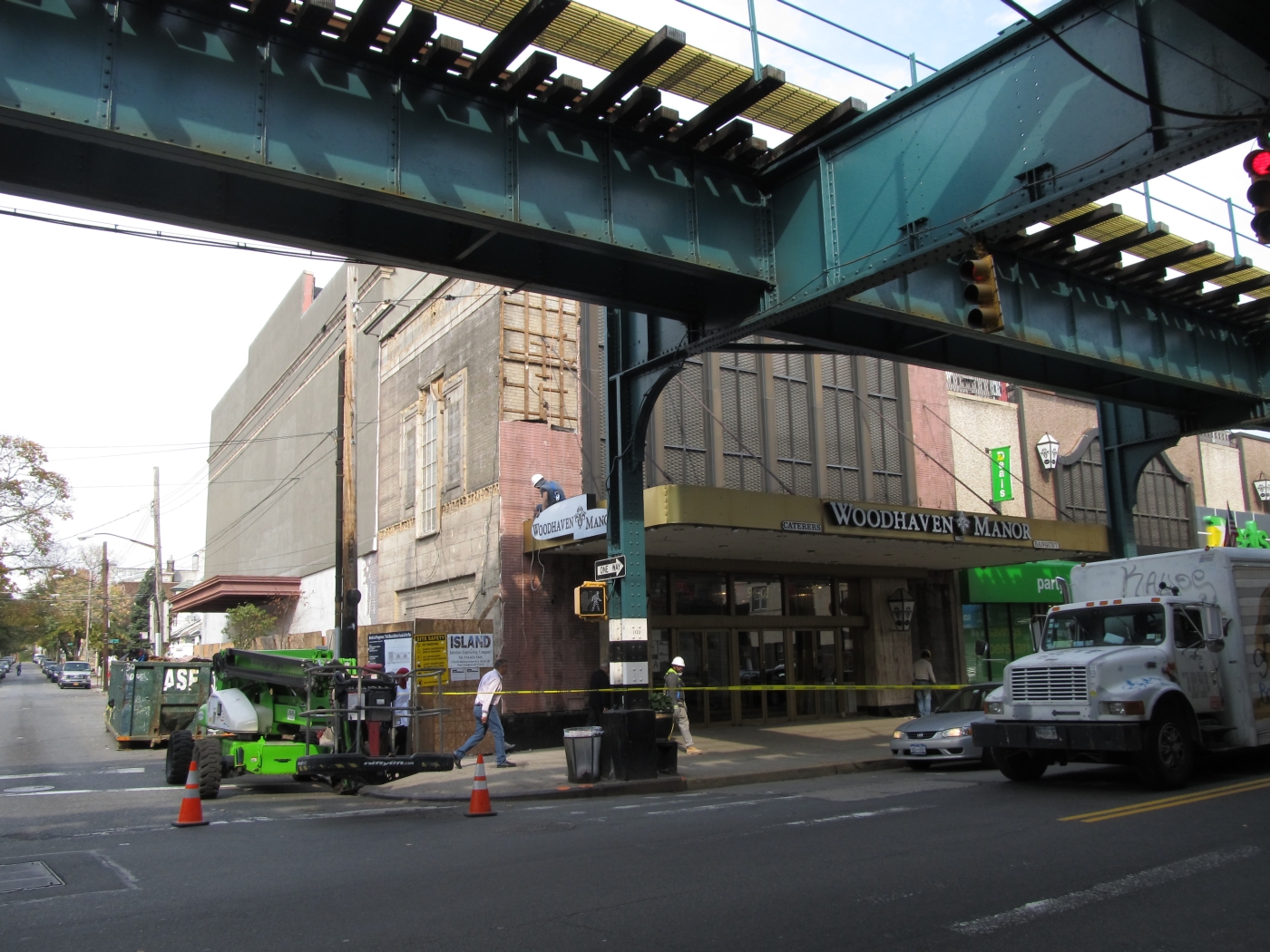 If you have any comments, or would like to suggest other projects, drop us a line at info@projectwoodhaven.com or projectwoodhaven@aol.com.
Return to Project Woodhaven's Home Page
Photos by Joey Wendell