Artist Madeline Lovallo is well-known around Woodhaven for her beautiful paintings of our neighborhood - in particular, her famous painting of Lewis' of Woodhaven. In addition to that she has compiled a nice roster of Woodhaven paintings - the Carousel, the Golf Course, Oak Ridge, and the FDNY Dispatching building at Park Lane South and Woodhaven Boulevard. Madeline has spent her life committing the beauty of our community, along with Howard Beach, Hamilton Beach, the Rockaways, and Ozone Park -- and her dedication to capturing the beauty of Queens is currently on display at Resorts World Casino New York City (110-00 Rockaway Boulevard) through March 9th.
Madeline's exhibit is in the Red Wall Gallery. It is very simple to get here -- when you go through the Main Entrance make an immediate left and take the elevator of the 2nd Floor -- you will see it right away. Please note, this gallery is right outside of the casino. As you know, children are not allowed inside the casino - but if you want to take your children to this, you can. And if you go there to see this and want to try your luck at the slots, it's only a few steps away.
At this exhibit, you will see 30+ of Madeline's best work showcasing the communities of South Queens - click here to visit her site here to see all of her work, including many beautiful still life paintings. Again, this exhibit will run through March 9th at Resorts World Casino New York City.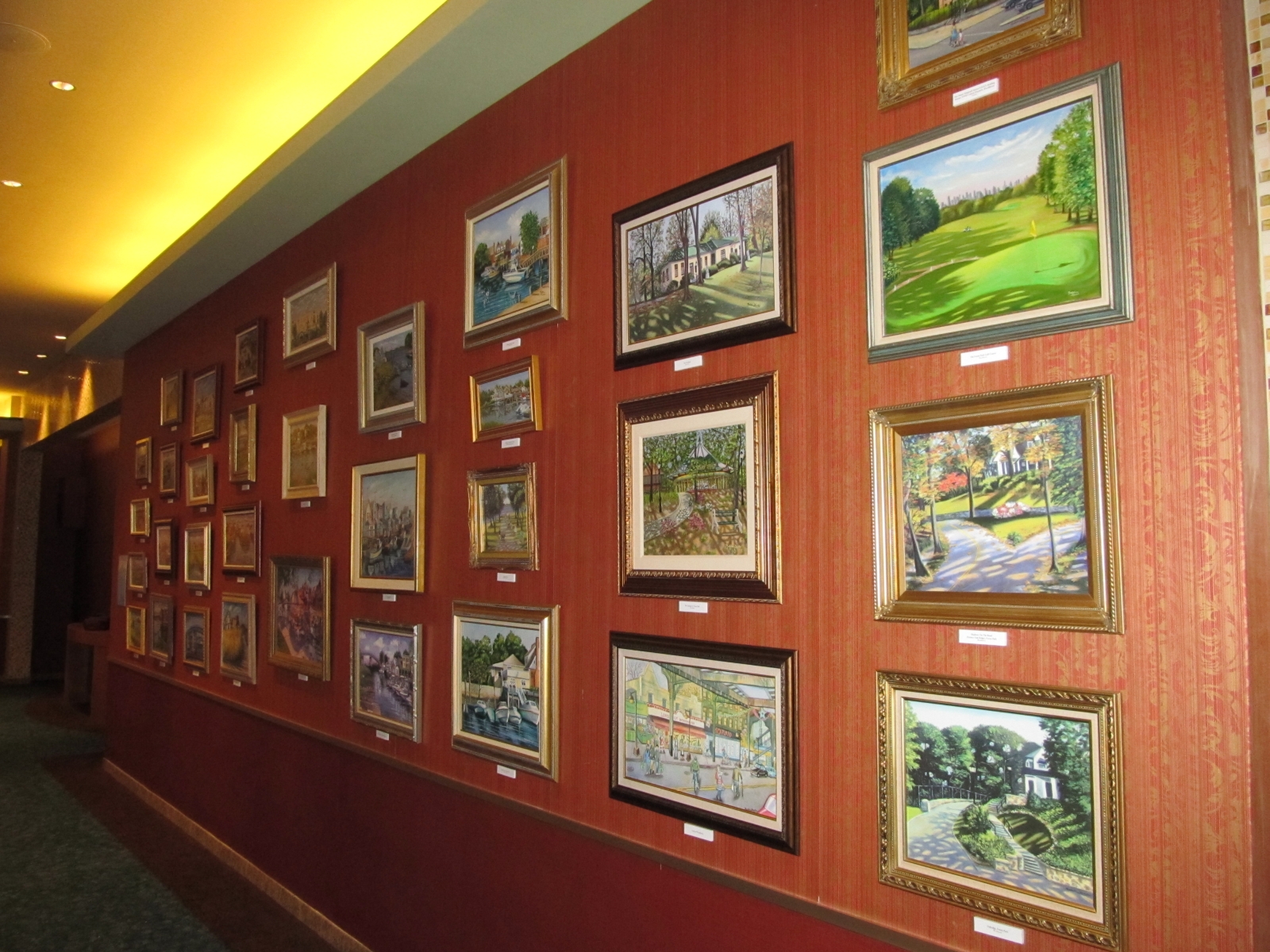 Here is our video report from our visit to the opening day of Madeline's Exhibit - entitled "A 40 Year Journey: Capturing Her Communities."
Resorts Casino New York City were very nice hosts, throwing a small party for the 30-40 friends and family and community representatives that braved the icy conditions outside to see the exhibit, an impressive turnout considering the frigid conditions outside.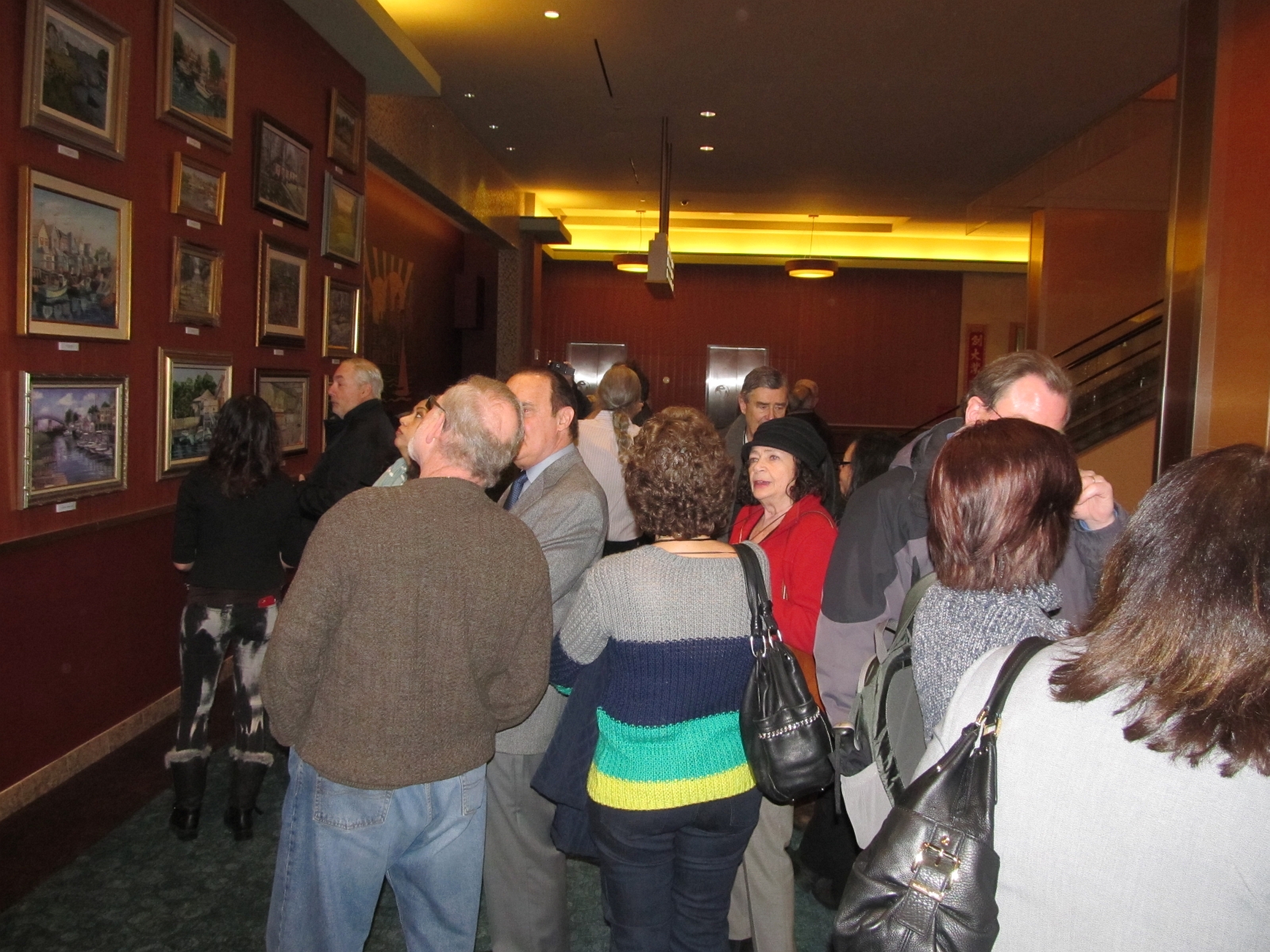 Here is Madeline alongside the painting she is most well-known for here in Woodhaven. She says that all these years later, this is still her top-selling painting (you can order prints of various sizes and prices here - everything from a postcard to a canvas print).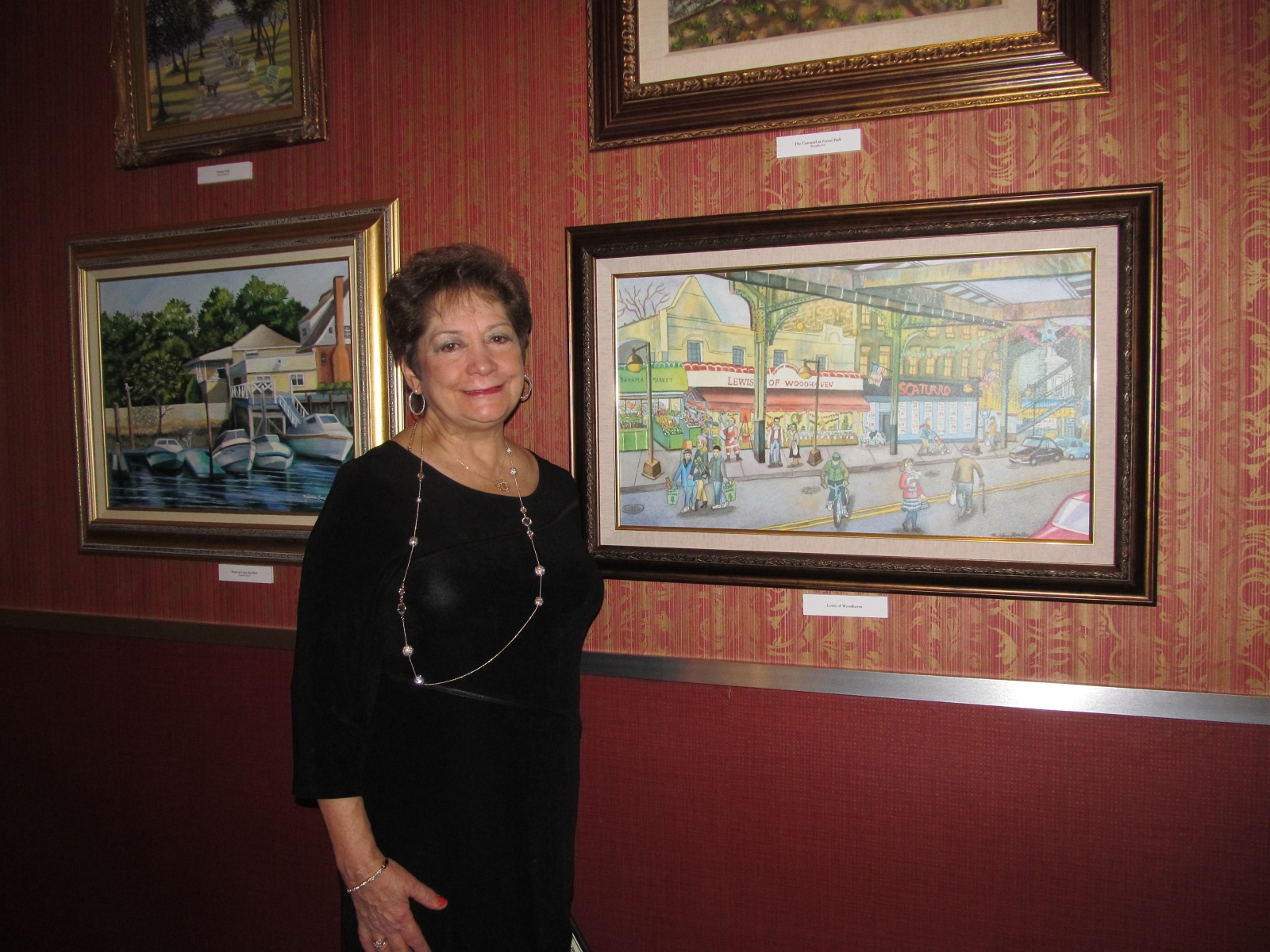 The Woodhaven Cultural & Historical Society joined with Michelle Stoddart, Director of Public Relations and Community Development for Resorts World Casino New York City to present Madeline with a certificate of appreciation for her outstanding work.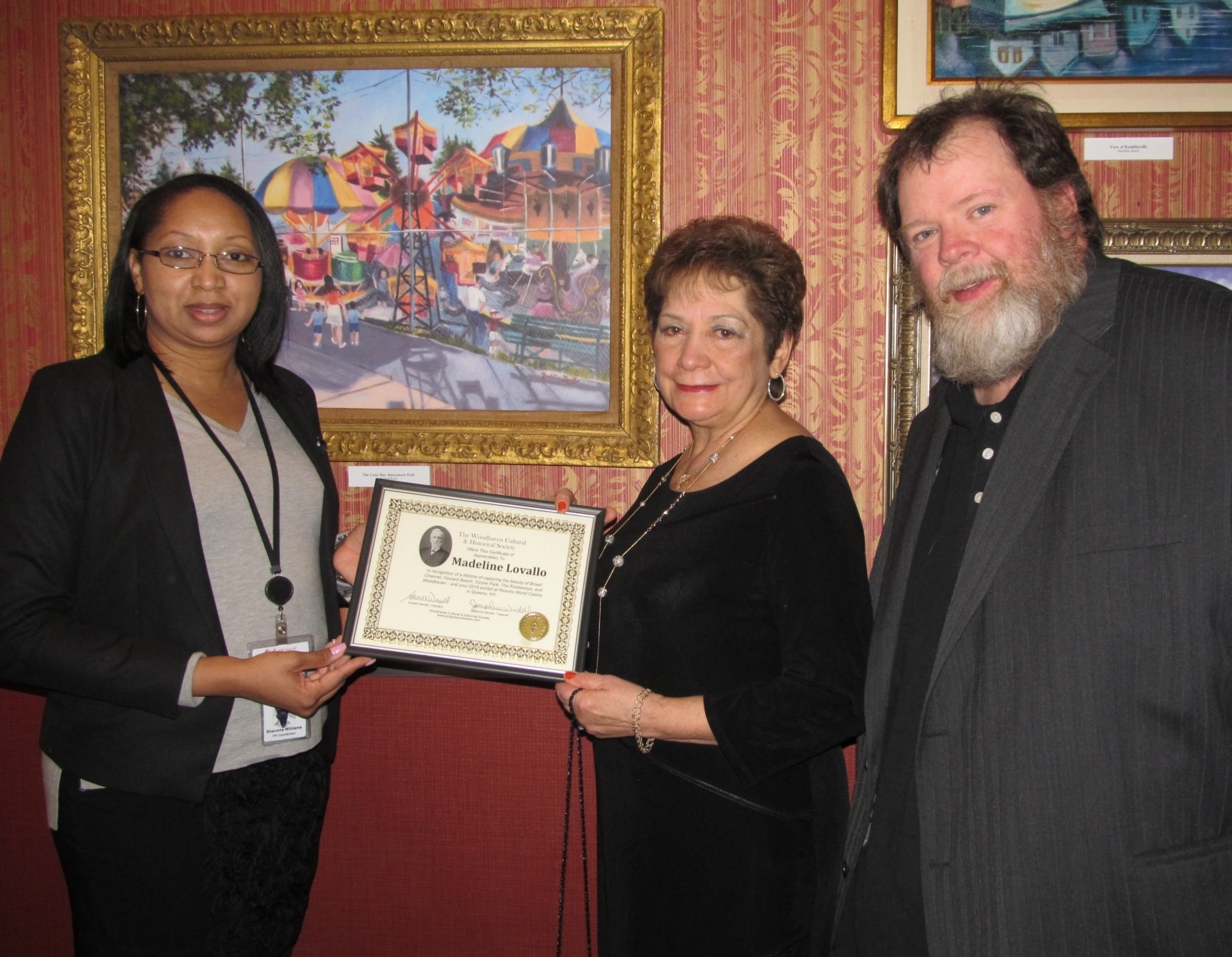 And here is Madeline with her husband Mike (far left) and her friends and family in front of her impressive body of work.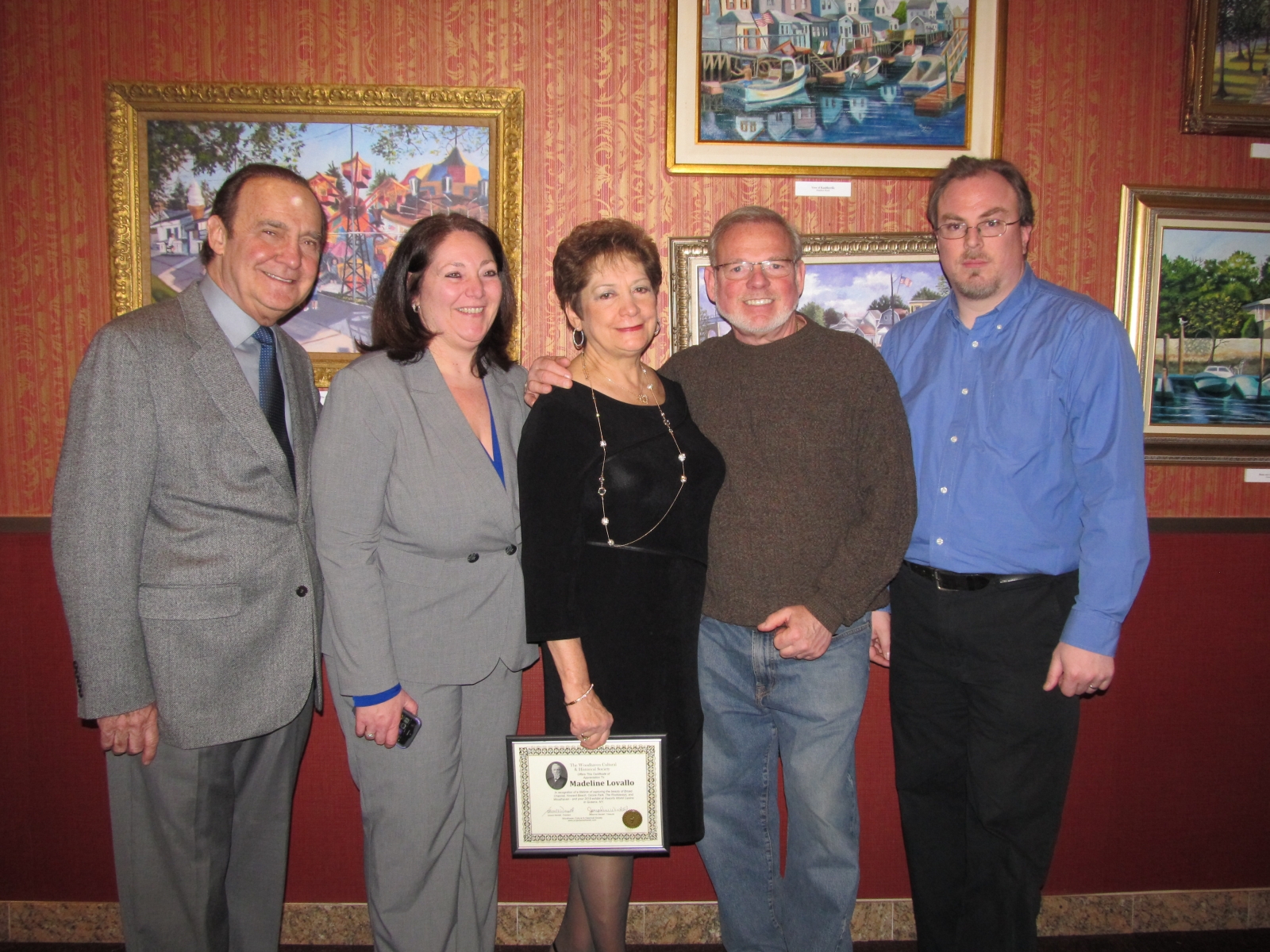 If you have any comments, or would like to suggest other projects, drop us a line at info@projectwoodhaven.com or projectwoodhaven@aol.com.
Return to Project Woodhaven's Home Page
Photos by Joey Wendell