Note: We have a special cleanup scheduled for Saturday, June 27th at 9 AM at Wyckoff-Snedicker Family Cemetery behind All Saints Church on 96th Street and 86th Avenue. The colonial-era cemetery has been subject to neglect over the years, but with a new pastor and a new attitude, the future of the historic cemetery is bright. Click here for a recent feature in the Times-Newsweekly about our historic cemetery. Volunteers are welcome and needed! Our regularly scheduled (2nd Saturday) cleanups begin again on Saturday July 11th.
Over the past 12 months, weather permitting, the Woodhaven Cultural & Historical Society and the student volunteers in St. Thomas the Apostle's Woodhaven History Club have been meeting at Wyckoff-Snedicker Family Cemetery to clean it up and restore it. On top of the usual hard work that a cleanup entails, the students have also been researching the histories of the families buried there. Here we all are back in December at one of the coldest cleanups that attracted only the hardcore volunteers.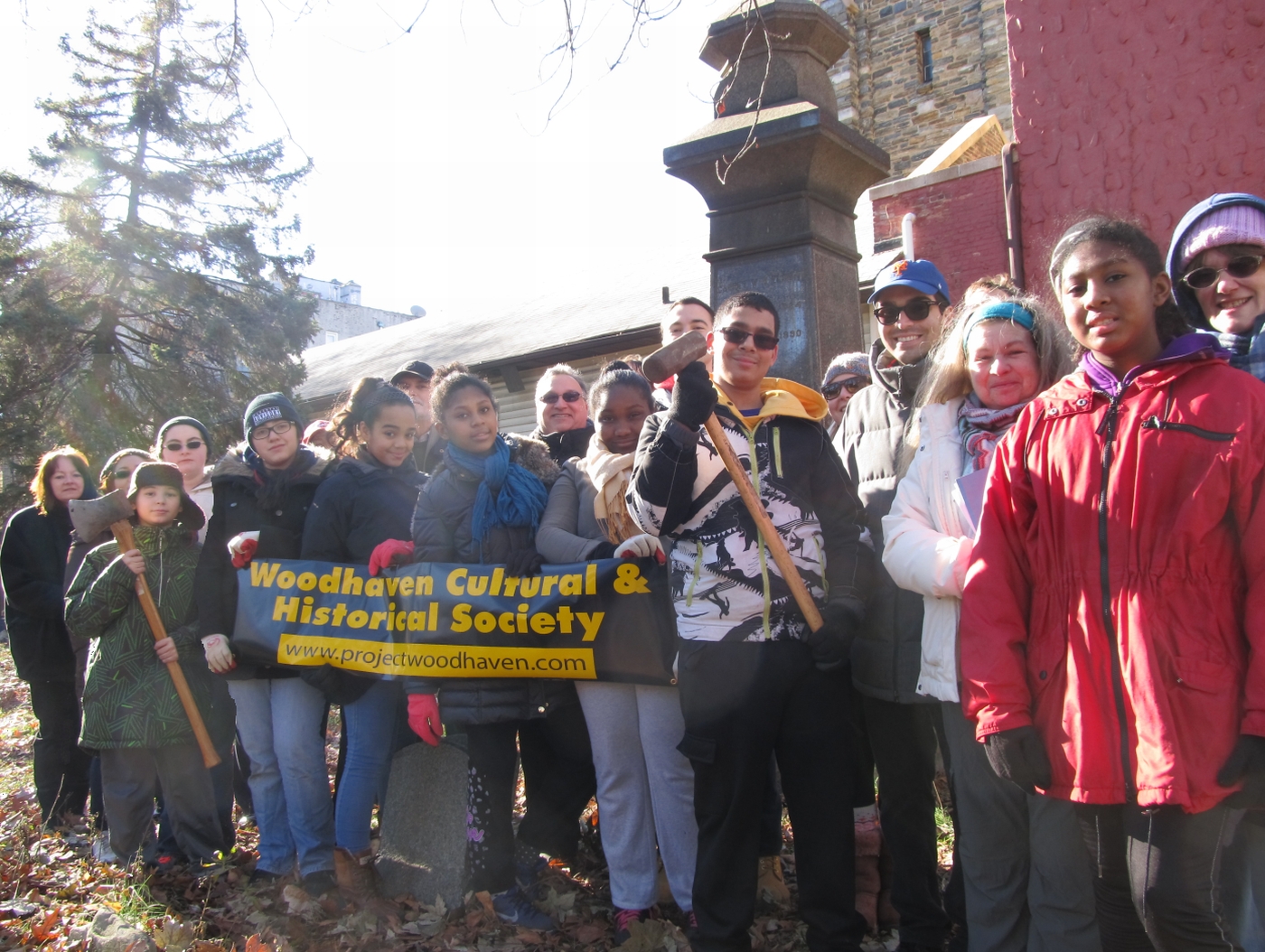 Many of the students were fresh off graduation ceremonies and they will be moving on to high school, but we hope that we'll still see them at our cemetery cleanups every 2nd Saturday at 9 AM at the Wyckoff-Snedicker Cemetery behind All Saint's Church on 96th Street.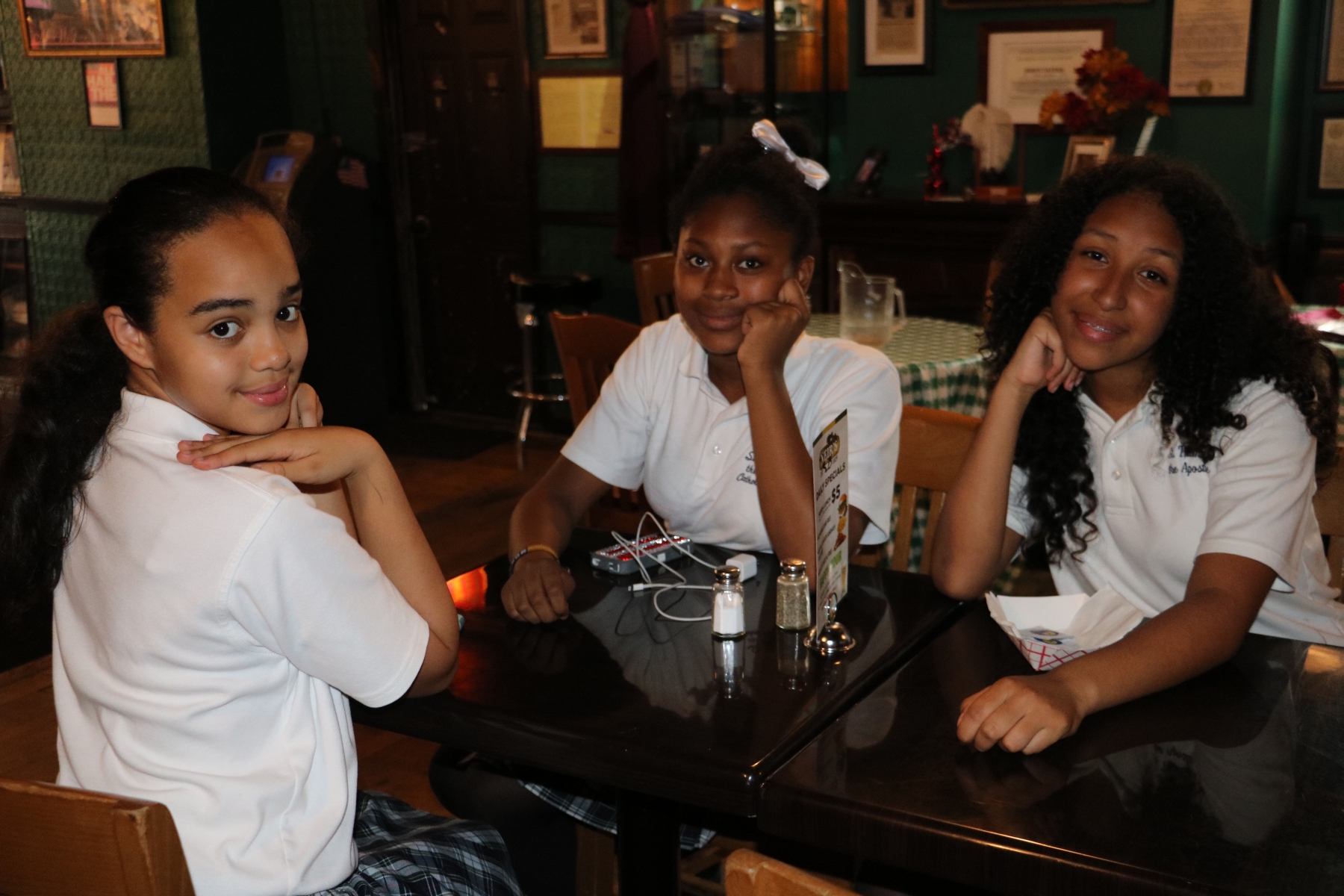 Celebrating their hard work at Woodhaven's oldest historical site at Woodhaven's second oldest historical site seemed like a natural idea. Many thanks to Loy Gordon and the staff at Neir's for hosting us.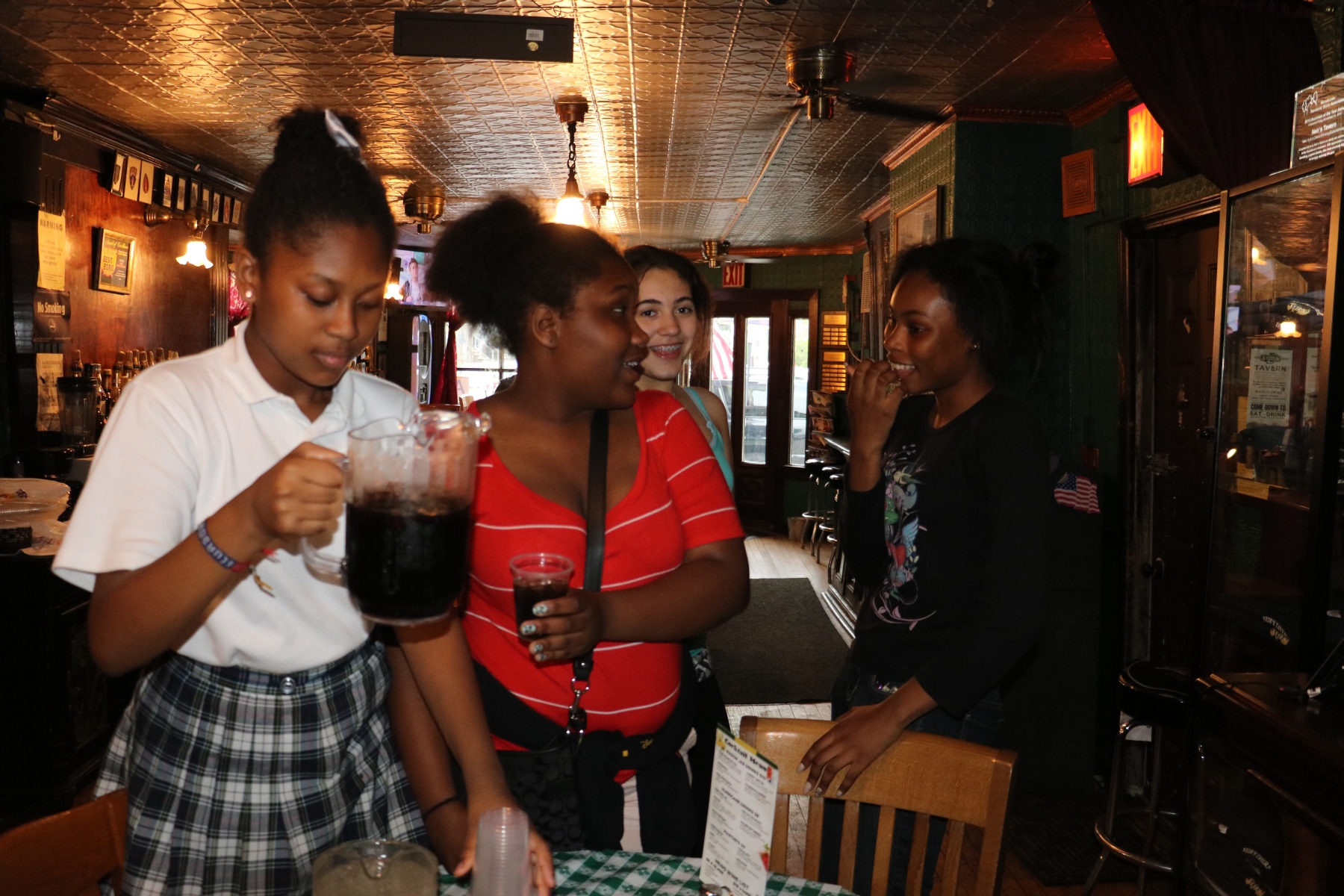 The students were excited - school is almost over and summer is about to begin. Great times!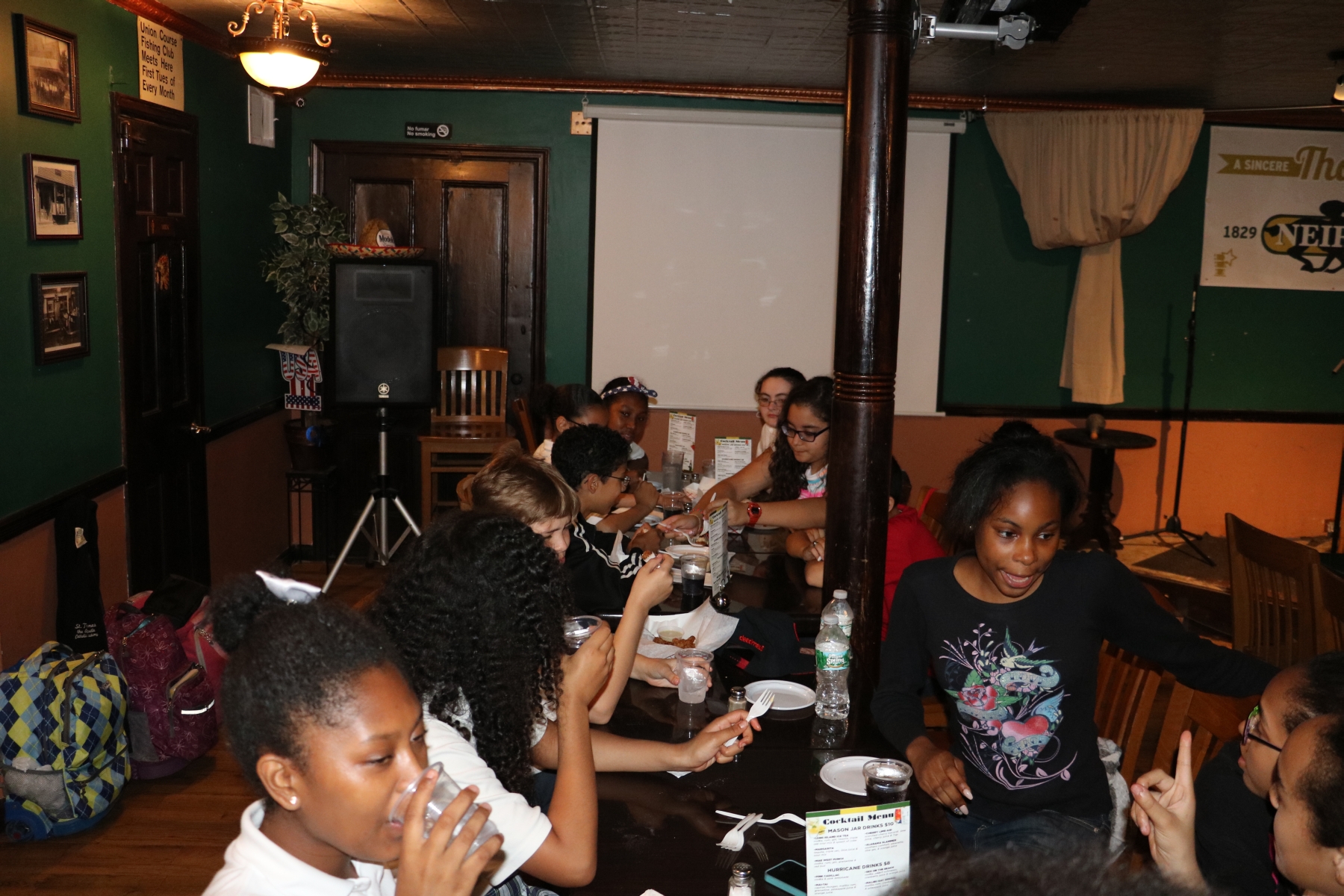 Neir's 3-Way Fries caused quite a stir - phones came out and many pictures were snapped. But once a few brave souls tried them, they were quickly devoured. If you haven't tasted Neir's famous 3-Way fries, you're really missing something!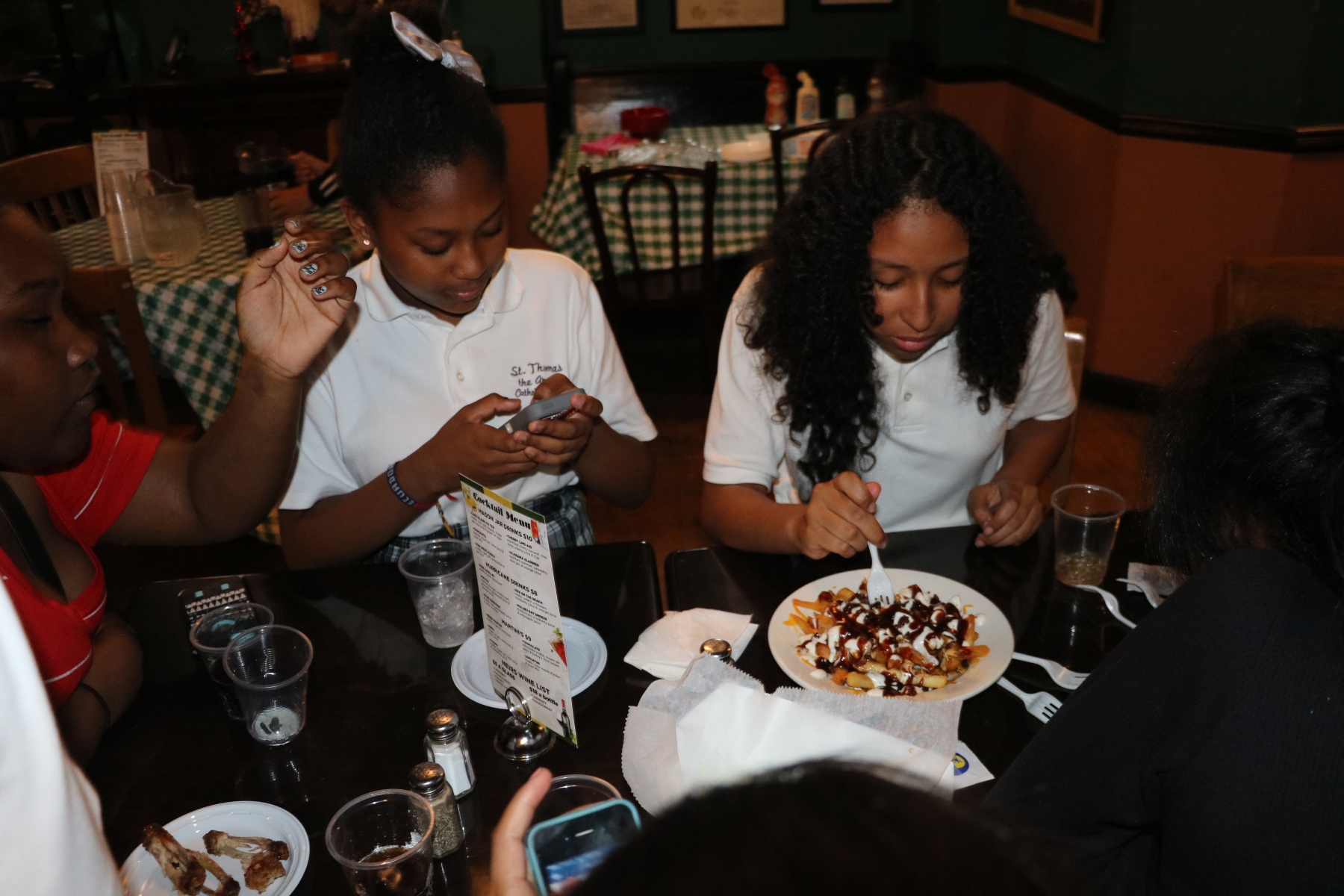 We also ordered chicken wings for the students who were having a great time.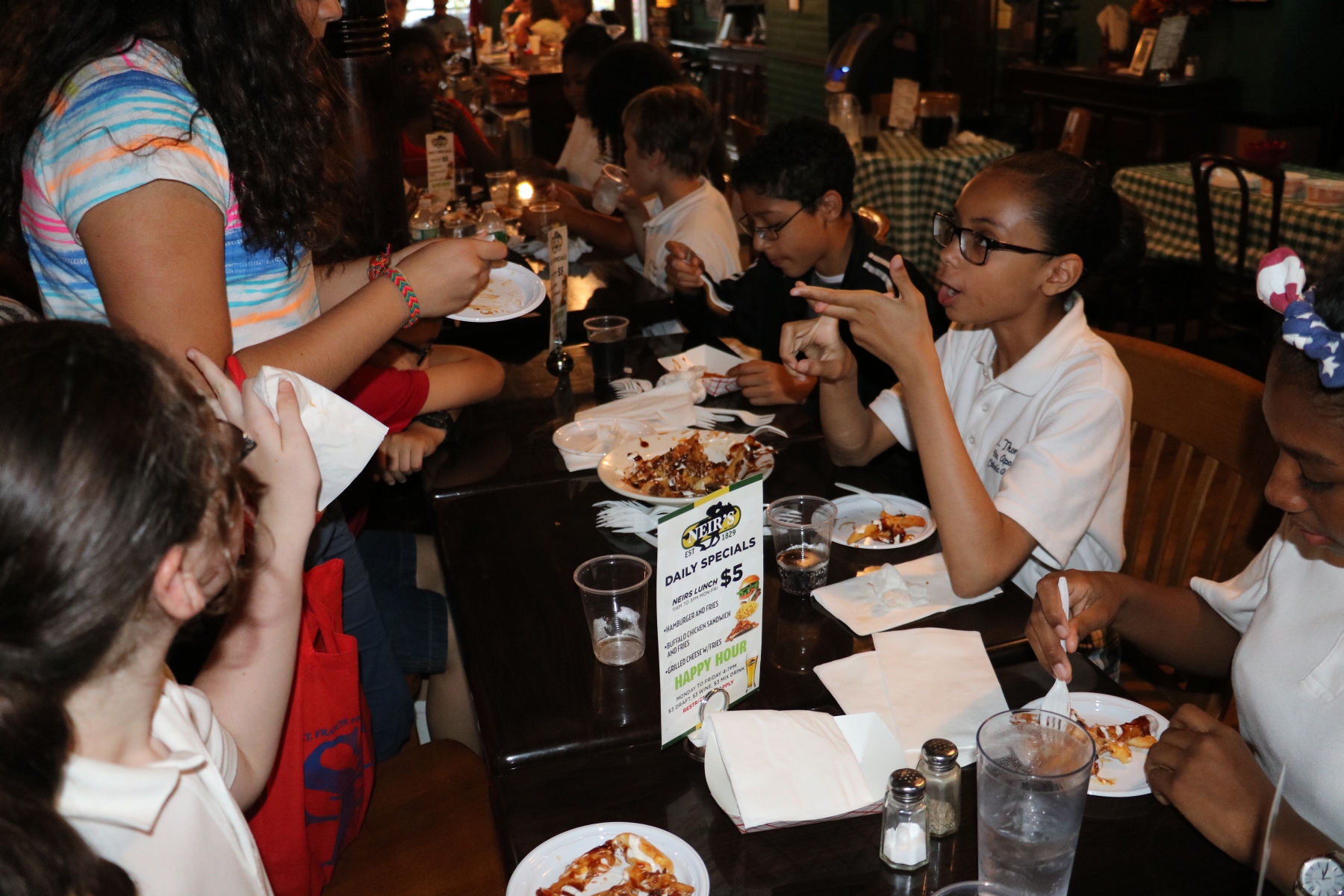 Here is some video we took of the afternoon's fun:
There was a lot of affection between the students and the parent volunteers. Here, 7th Grader Nicole Delaney shares a hug with Teacher and Project Leader Patty Eggers.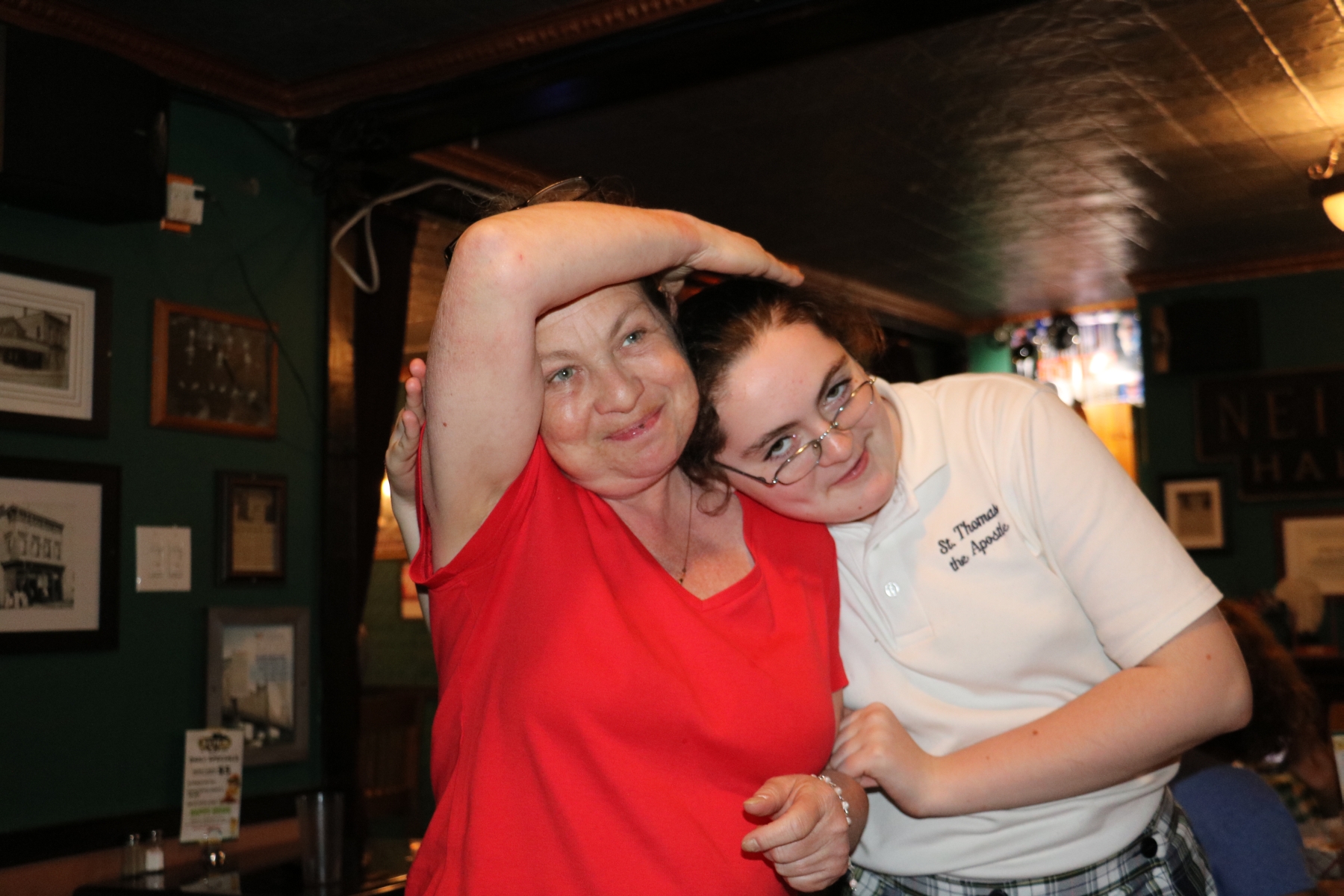 The Woodhaven Cultural & Historical Society prepared appreciation certificates for the student volunteers. These were the kids that were there last July when the weeds were over our heads - they were there when it was over 95 degrees and they were there was it was in the low 30s. One-by-one we called them up to say thanks.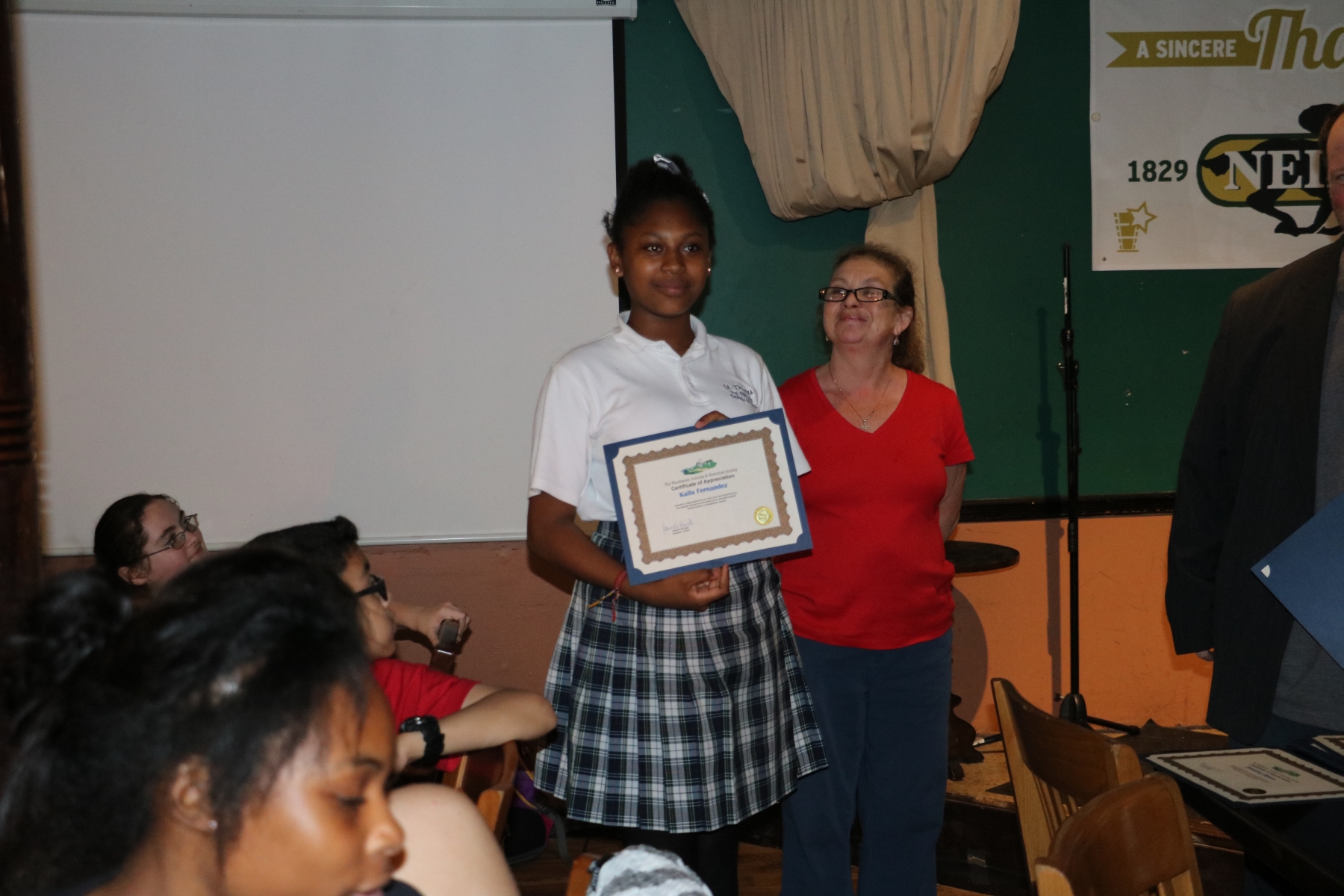 Here one of the parent volunteers, Nubia Martinez, shows off her certificate. (It turns out we gave her the wrong certificate!)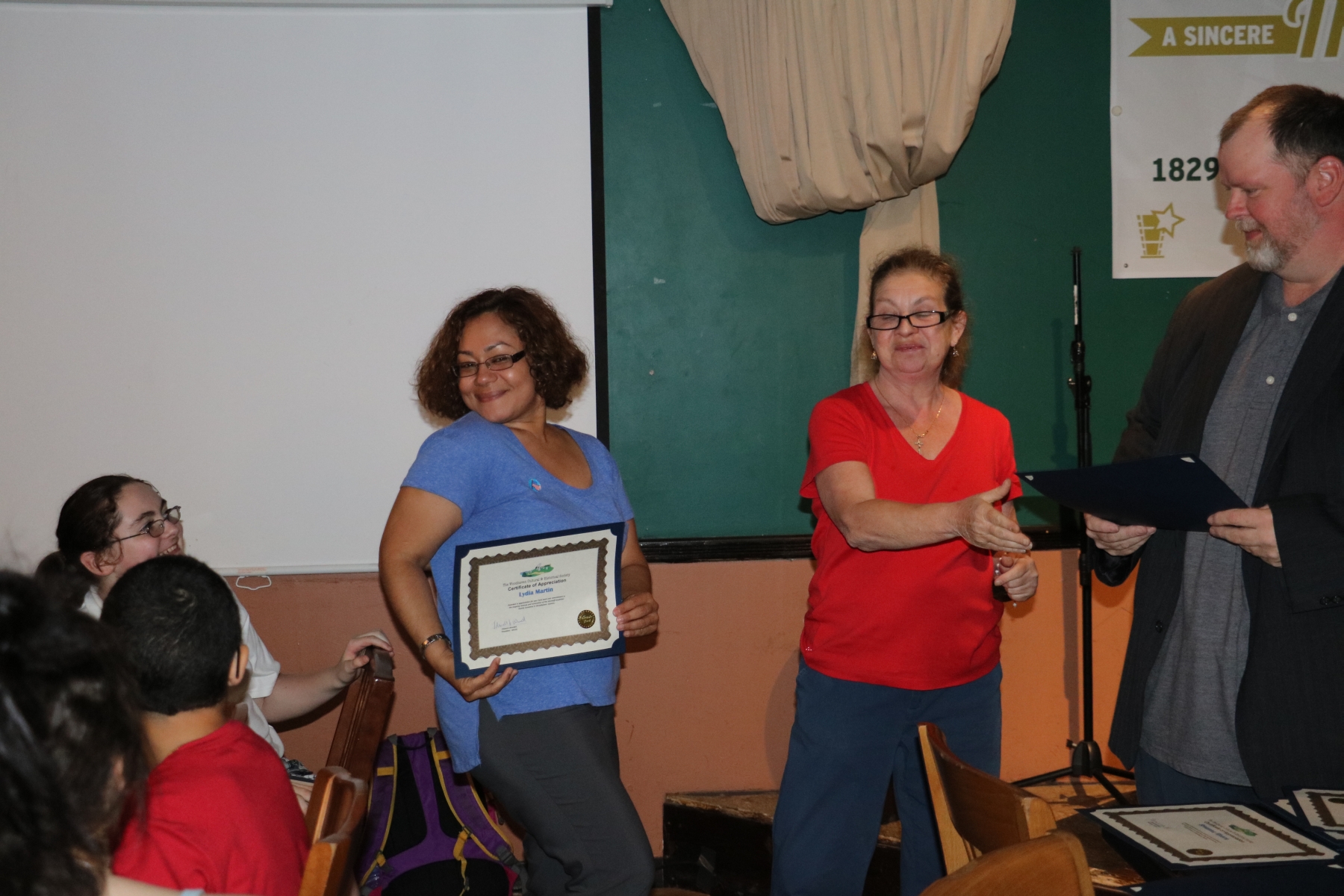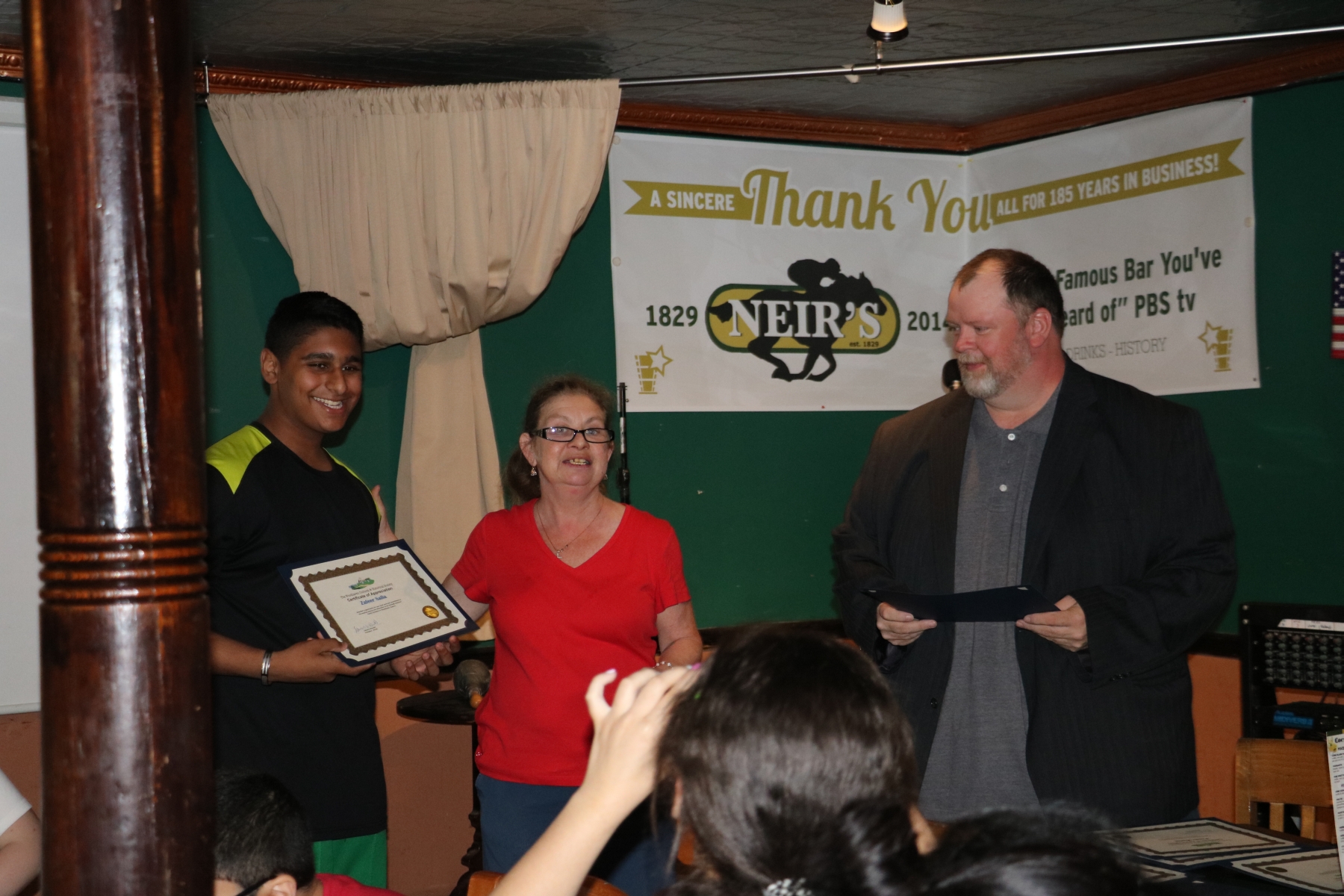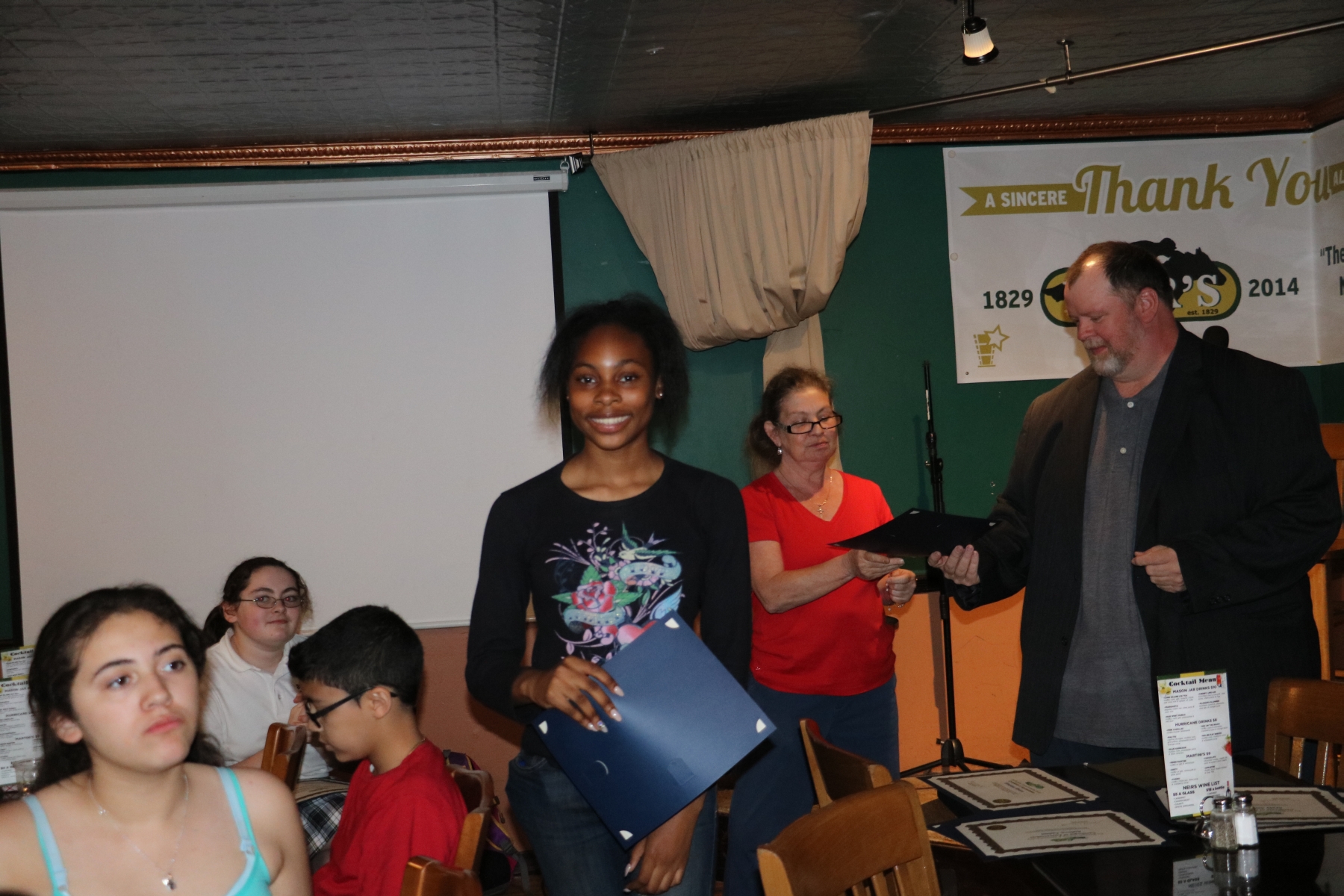 The students came together for one last group picture. It's a bittersweet moment, leaving a school that's been part of more than half your life - but an exciting moment moving on to new schools and new friends.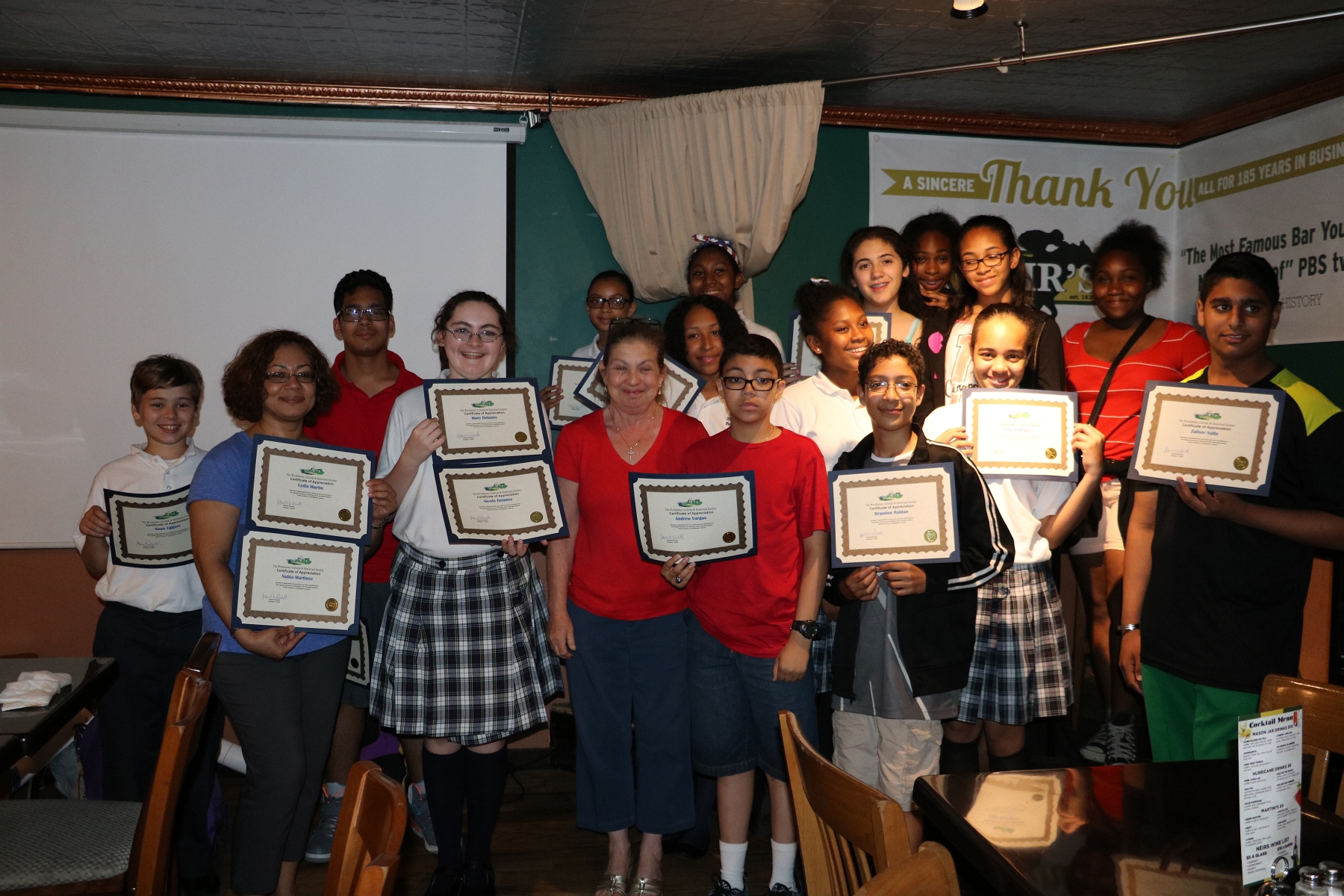 The party continued with ice cream.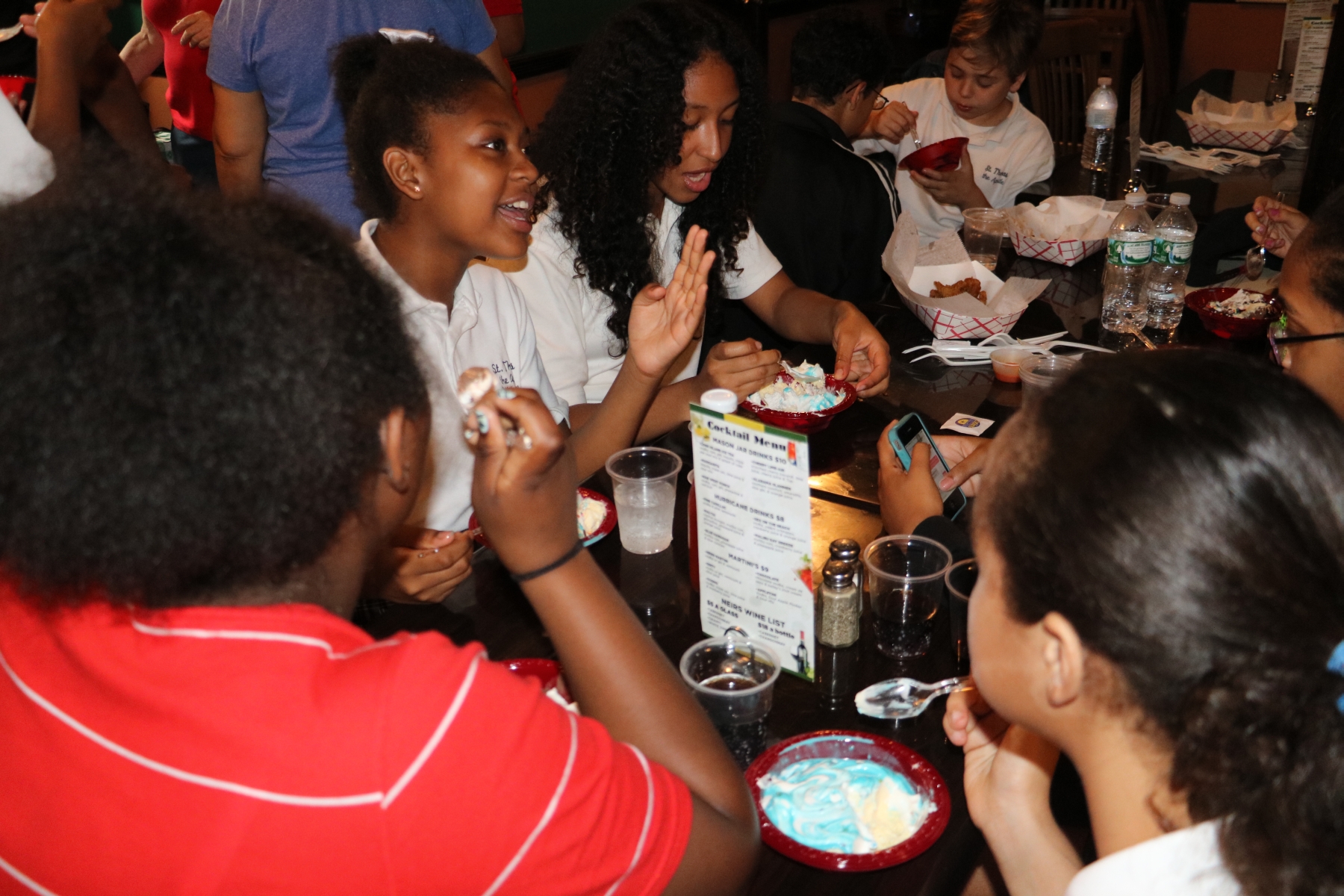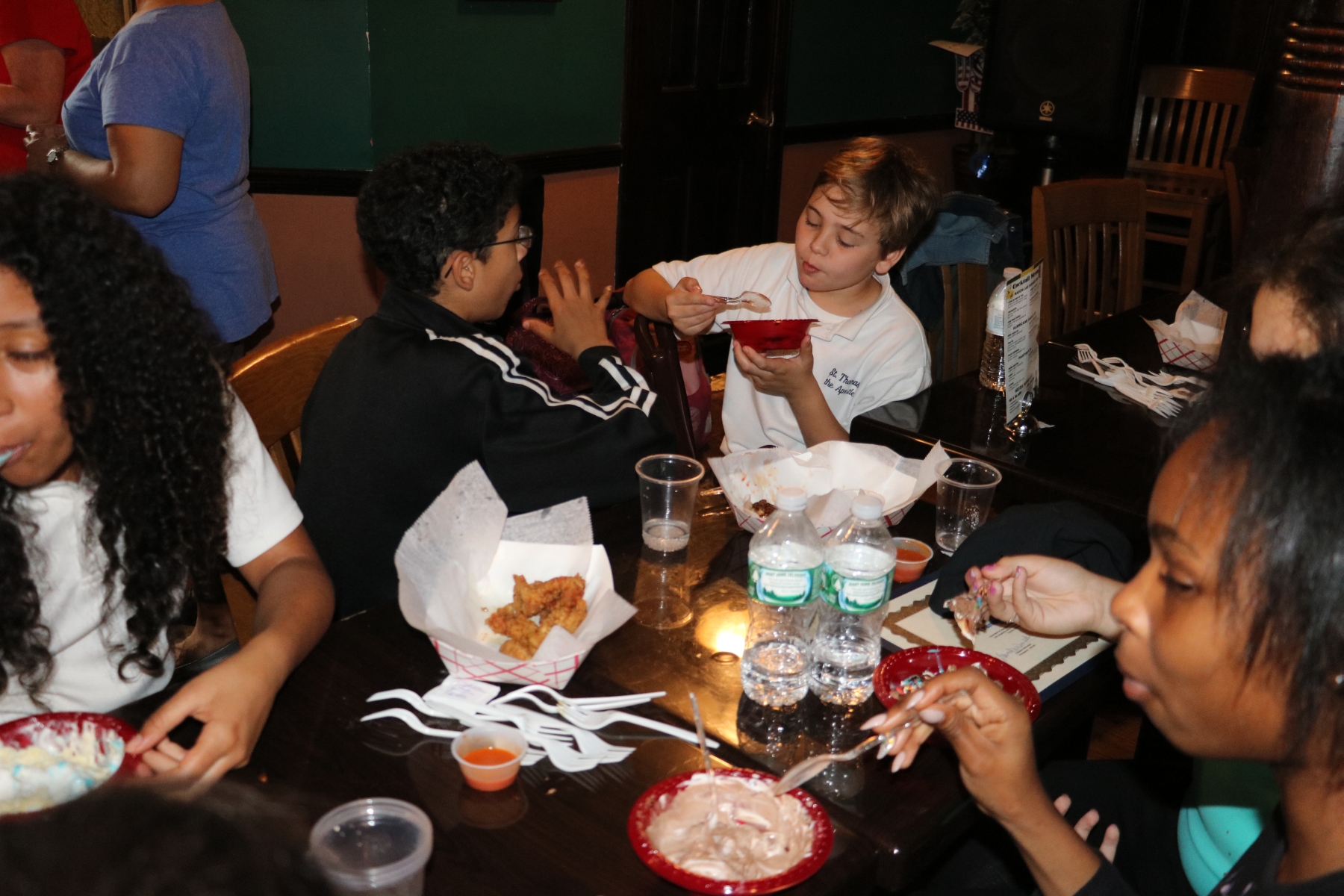 The party ended up outside for some last pictures.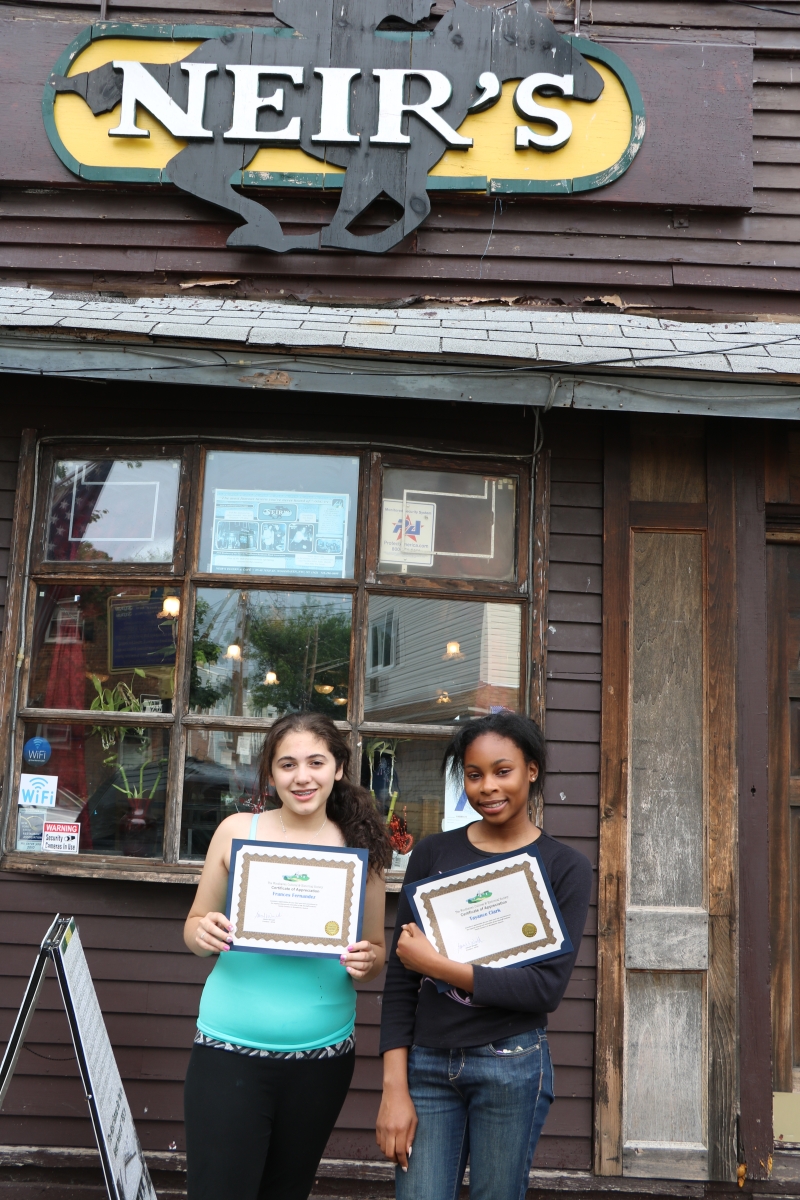 The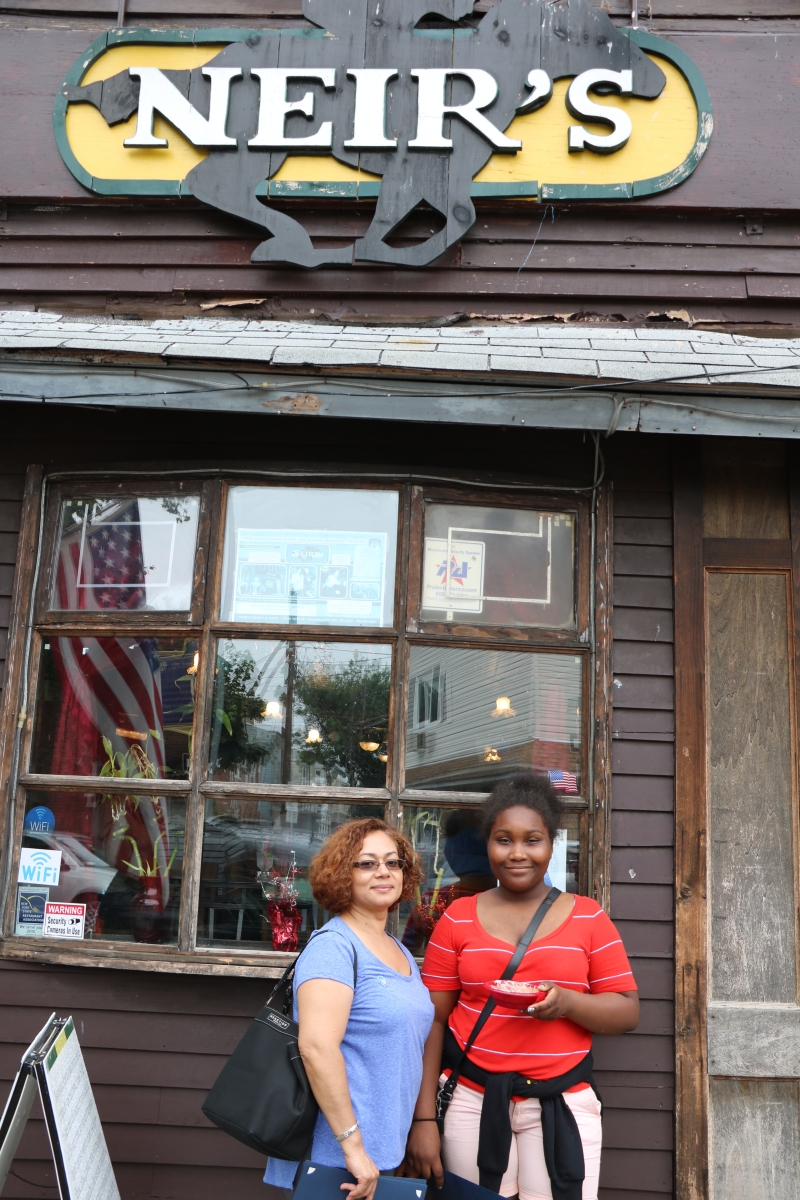 The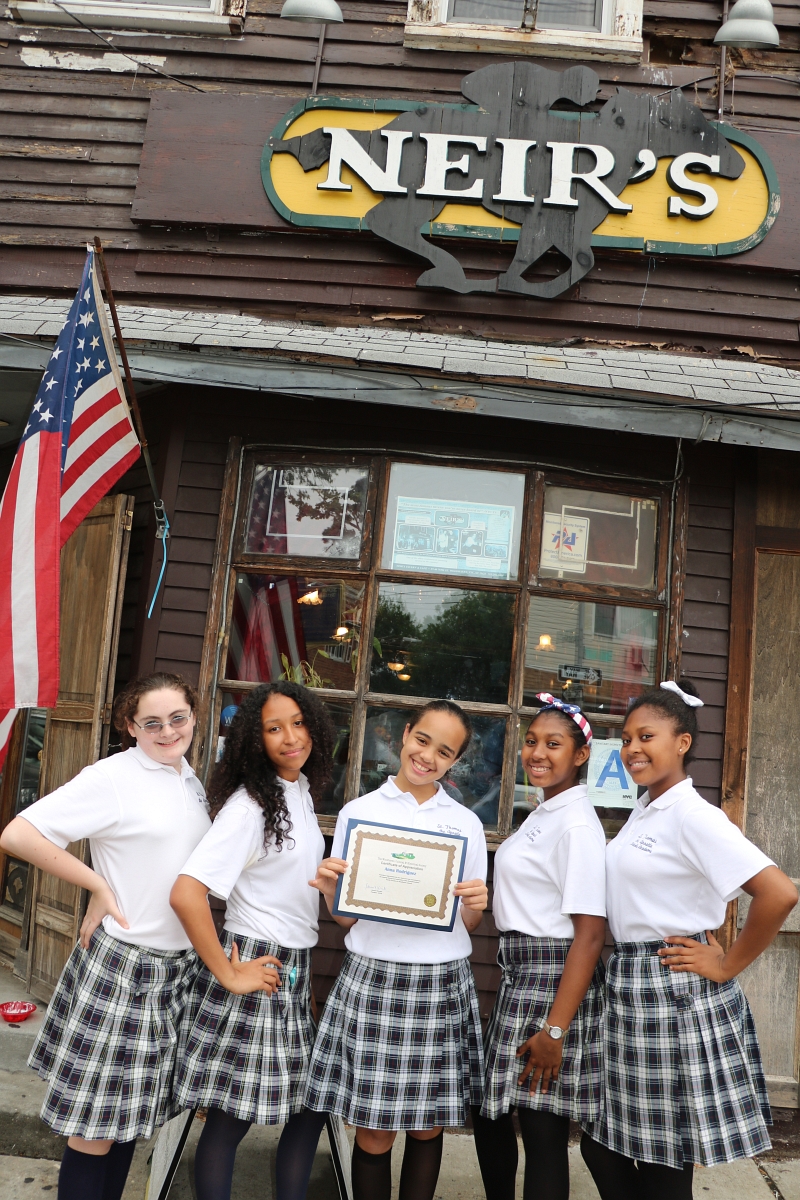 If you have any comments, or would like to suggest other projects, drop us a line at info@projectwoodhaven.com or projectwoodhaven@aol.com.
Return to Project Woodhaven's Home Page
Photos by Joey Wendell