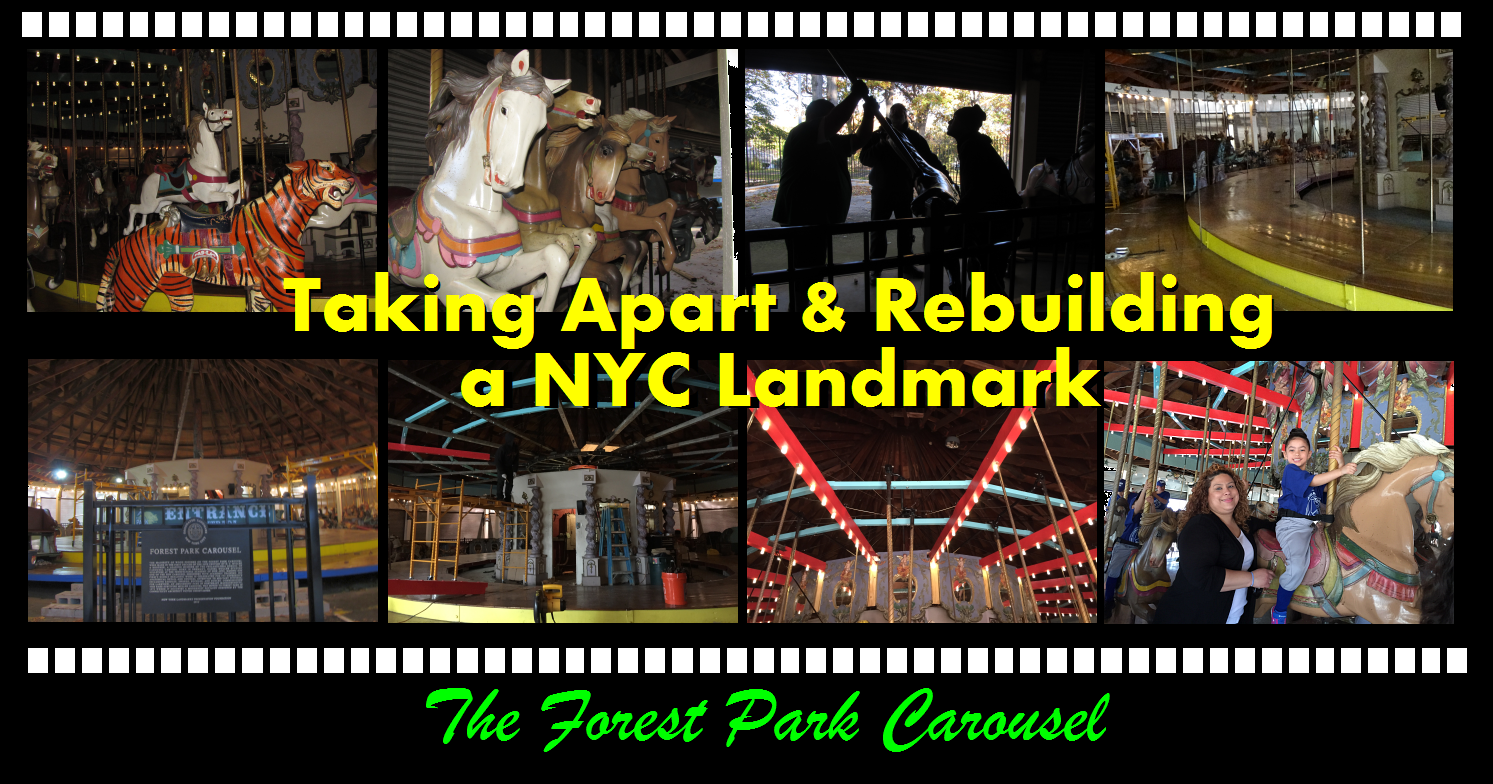 The Forest Park Carousel (click here for the Official Website) is running smooth thanks to a massive overhaul this past winter - and we were very fortunate to be granted permission to document the entire process. Basically, they needed to replace the main bearing and gears, which were close to or over 100 years old. In order to get at this crucial piece of machinery, they needed to take it apart -- every piece of the Forest Park Carousel had to be broken down and taken apart. It was a long, slow process and the teams from NY Carousel and Carousels & Carvings did a terrific job taking care of our beloved landmark -- and they did so in two separate stages:
Taking It Apart - November 2014
Putting It Together - March 2015
Here is a video of the entire project - see The Forest Park Carousel like you've never seen it before!
If you have any comments, or would like to suggest other projects, drop us a line at info@projectwoodhaven.com or projectwoodhaven@aol.com.
Return to Project Woodhaven's Home Page
Photos by Joey Wendell