In response to the way the city of New York handled the snowstorm in Queens, especially here in Woodhaven, Councilman Eric Ulrich held a press conference at the intersection of 96th Street and 85th Road. NY1, Eyewitness News, WPIX, Channel 4, Newsday and the Queens Chronicle were on hand. And we were there to bring you the entire press conference.
A call was put out a few hours before the conference, asking residents to nominate the worst block - one that would make the perfect backdrop for this. Dozens of residents responded, nominating their block. In the end, they chose to meet here, at 96th Street and 85th Road. This is indicative of how the entire neighborhood looks.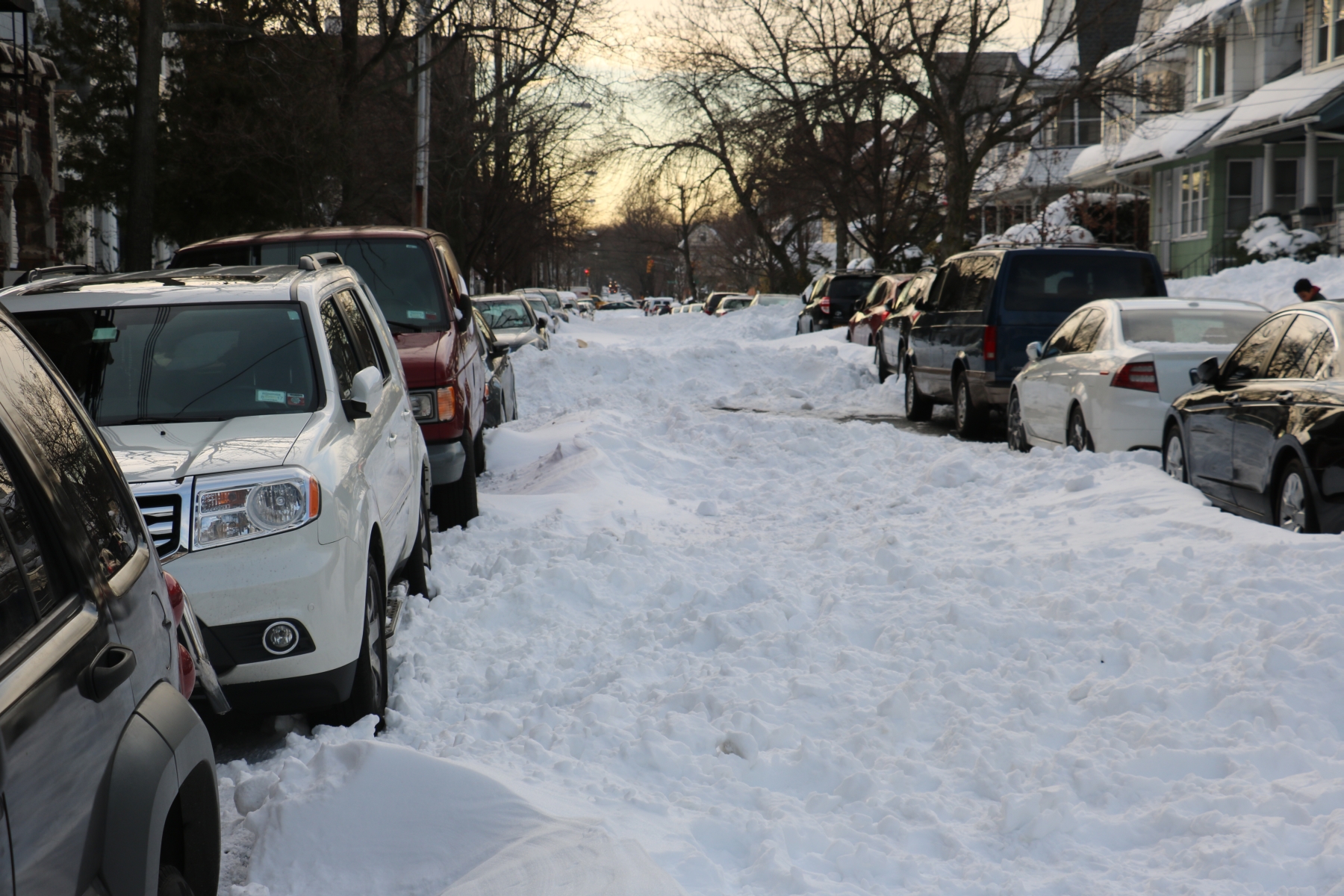 There was obviously no traffic - and everyone was standing on mounds of snow in the middle of the street.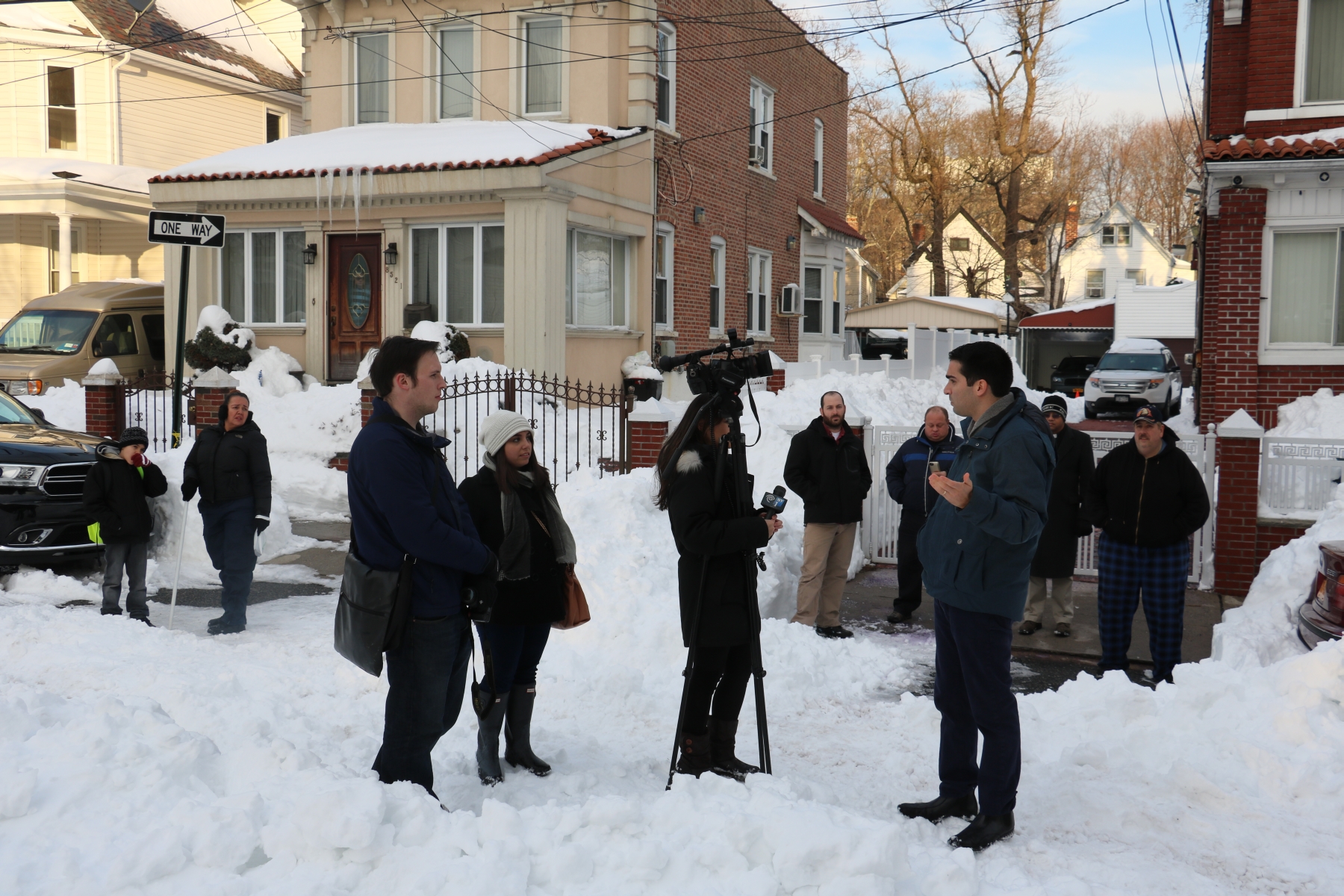 The conference begins and Eric Ulrich speaks forcefully about the attention Woodhaven and Ozone Park and Richmond Hill received.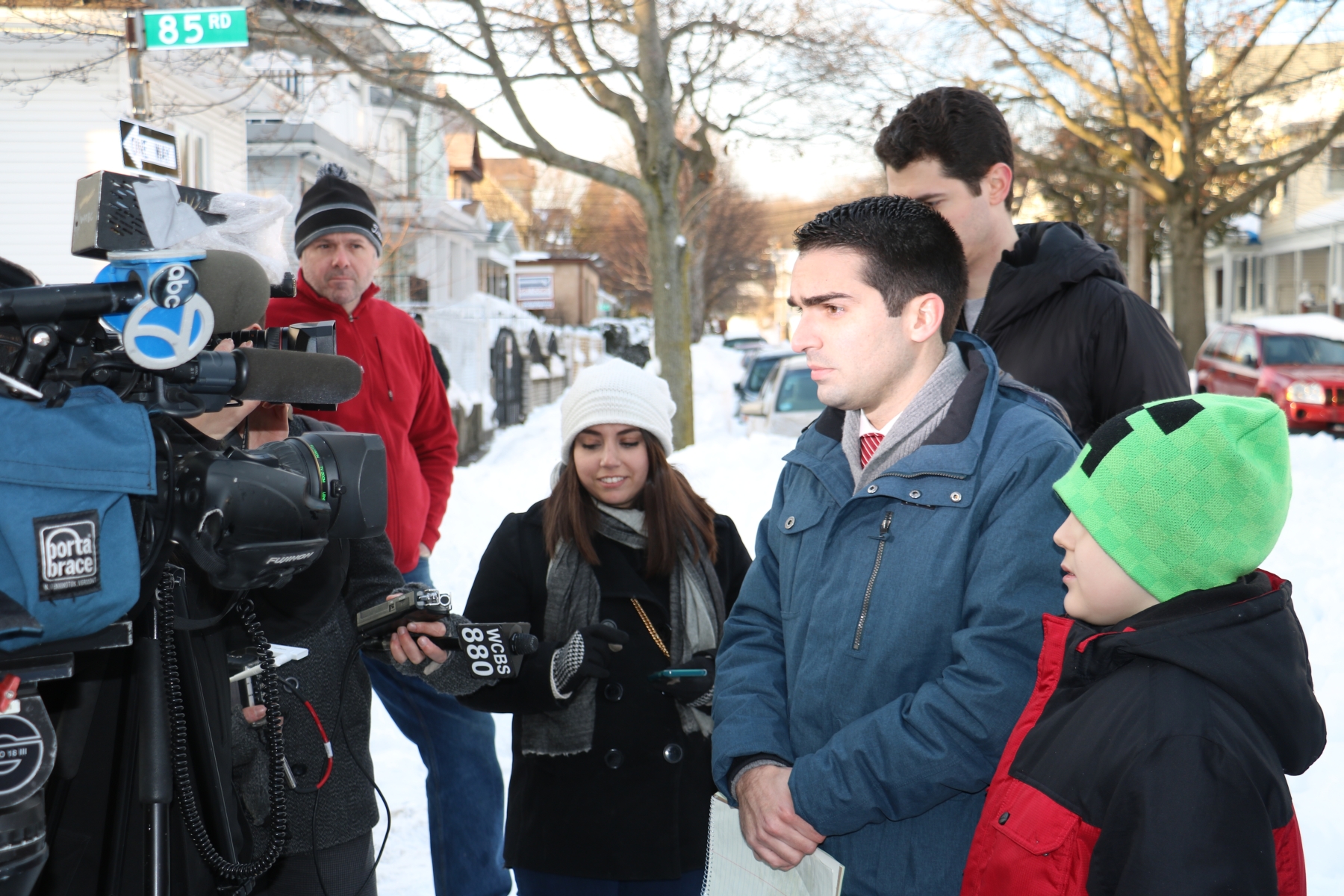 Here are some highlights of the press conference:
If you would like to view a longer version of this press conference, click here.
The crowd grew as the conference went on - people were curious and passersby stopped to listen.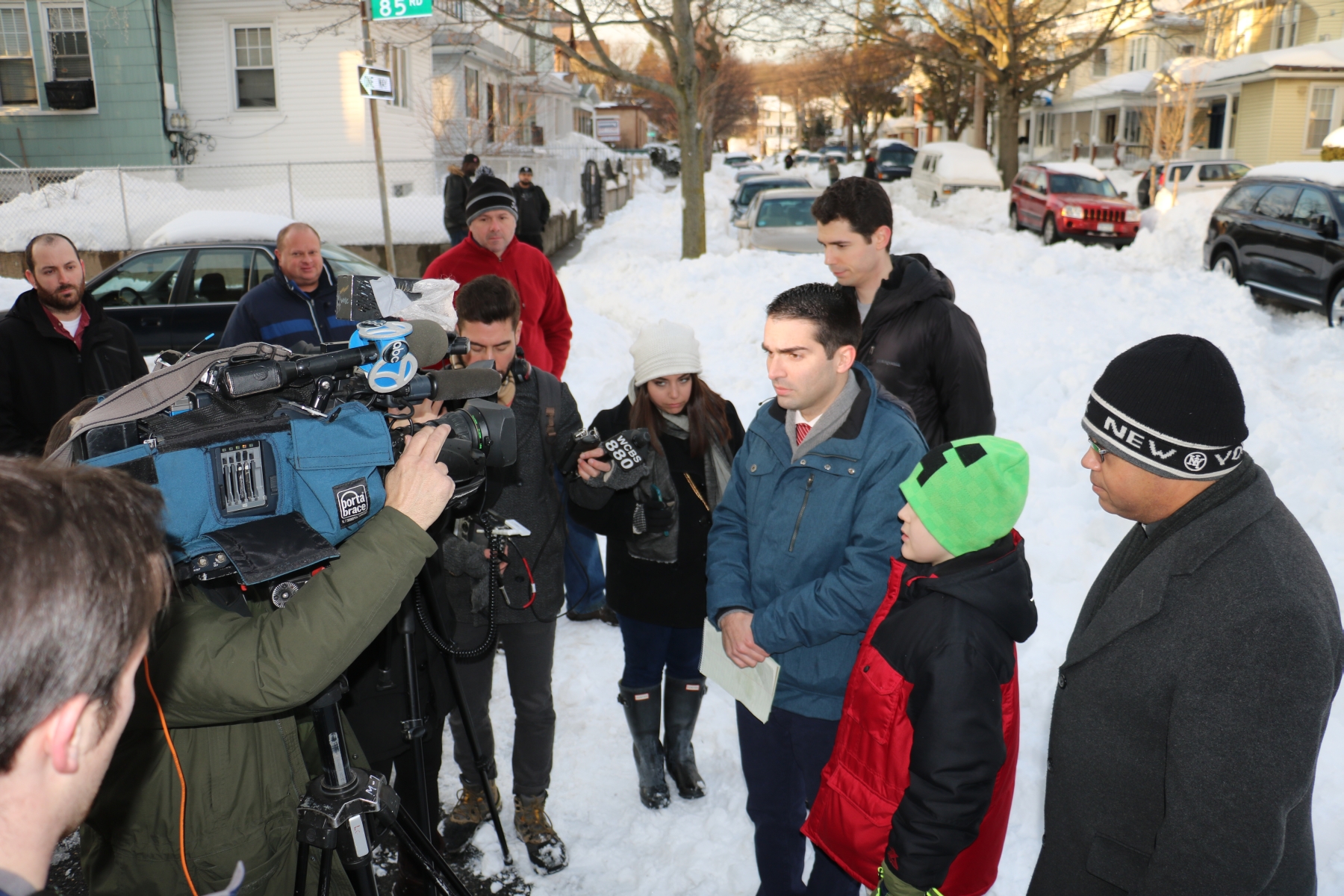 CM Ulrich ripped into the Mayor because there was still 3 feet of snow on streets all over his district.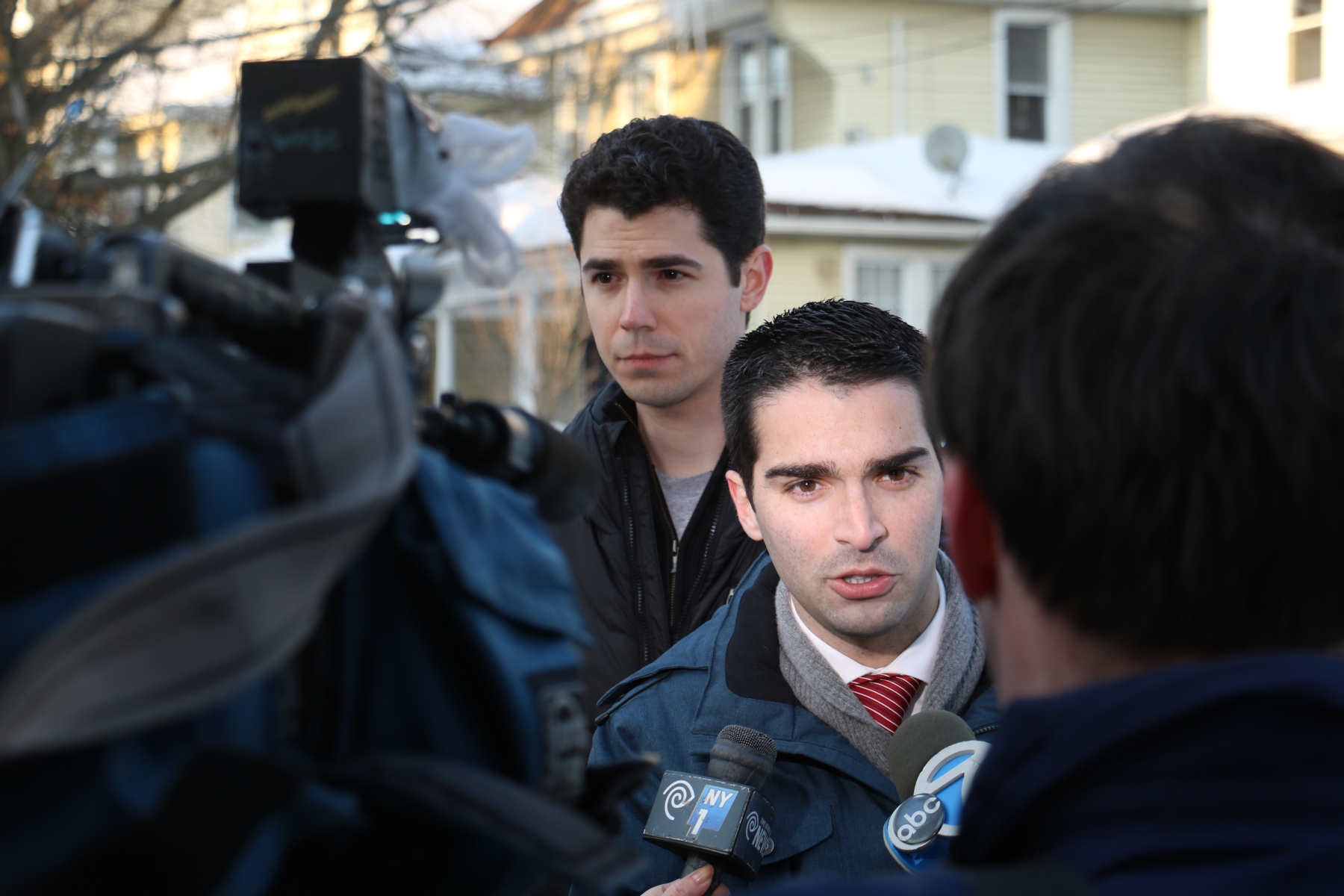 Alexander Blenkinsopp of the Woodhaven Residents' Block Association (and Community Board 9) talks about how the community came together to help one another and relates the story of the plow that was stuck on 96th Street for fourteen hours!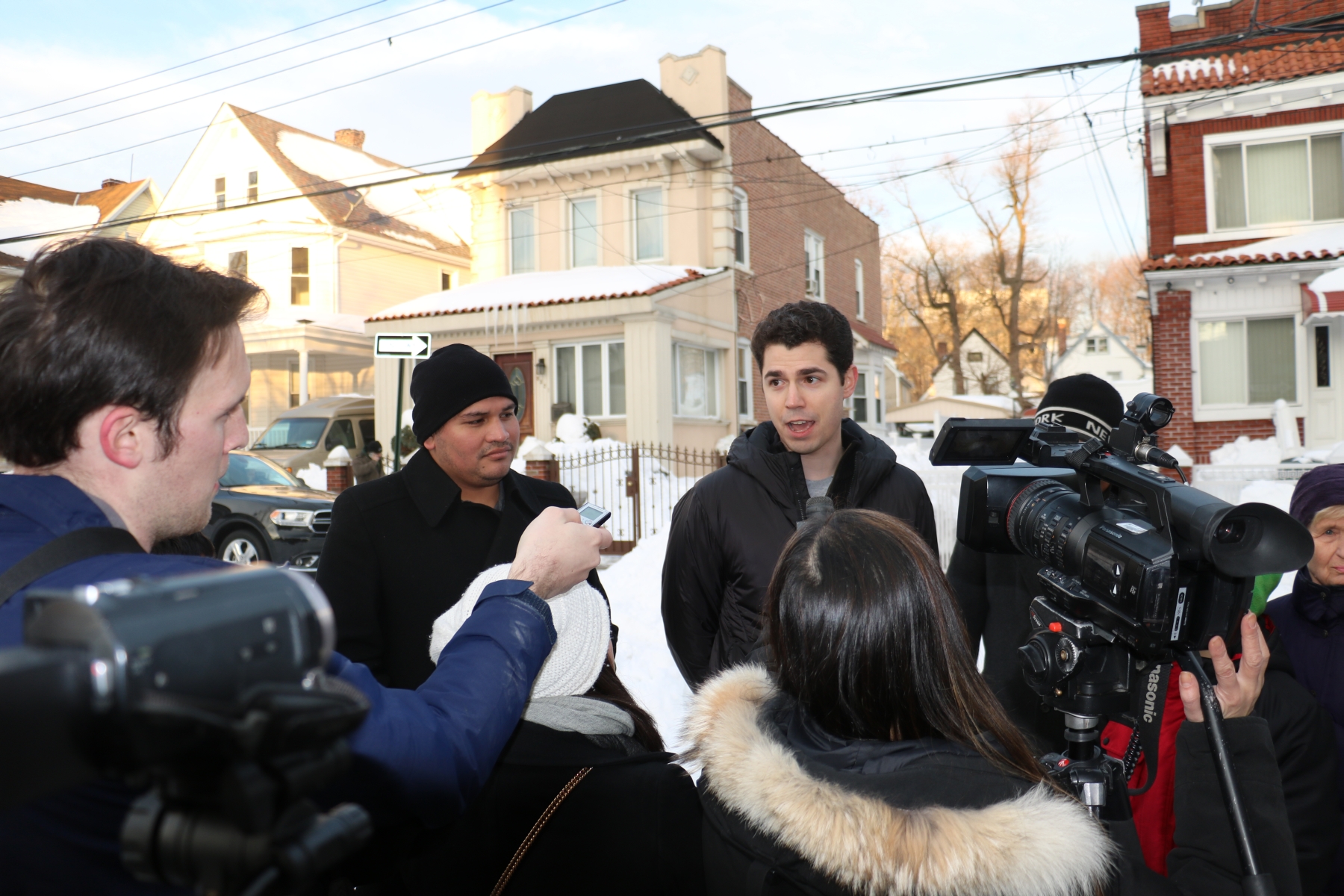 This resident told how she's been in the neighborhood over 50 years and it's never been like this. "Nobody came," she said.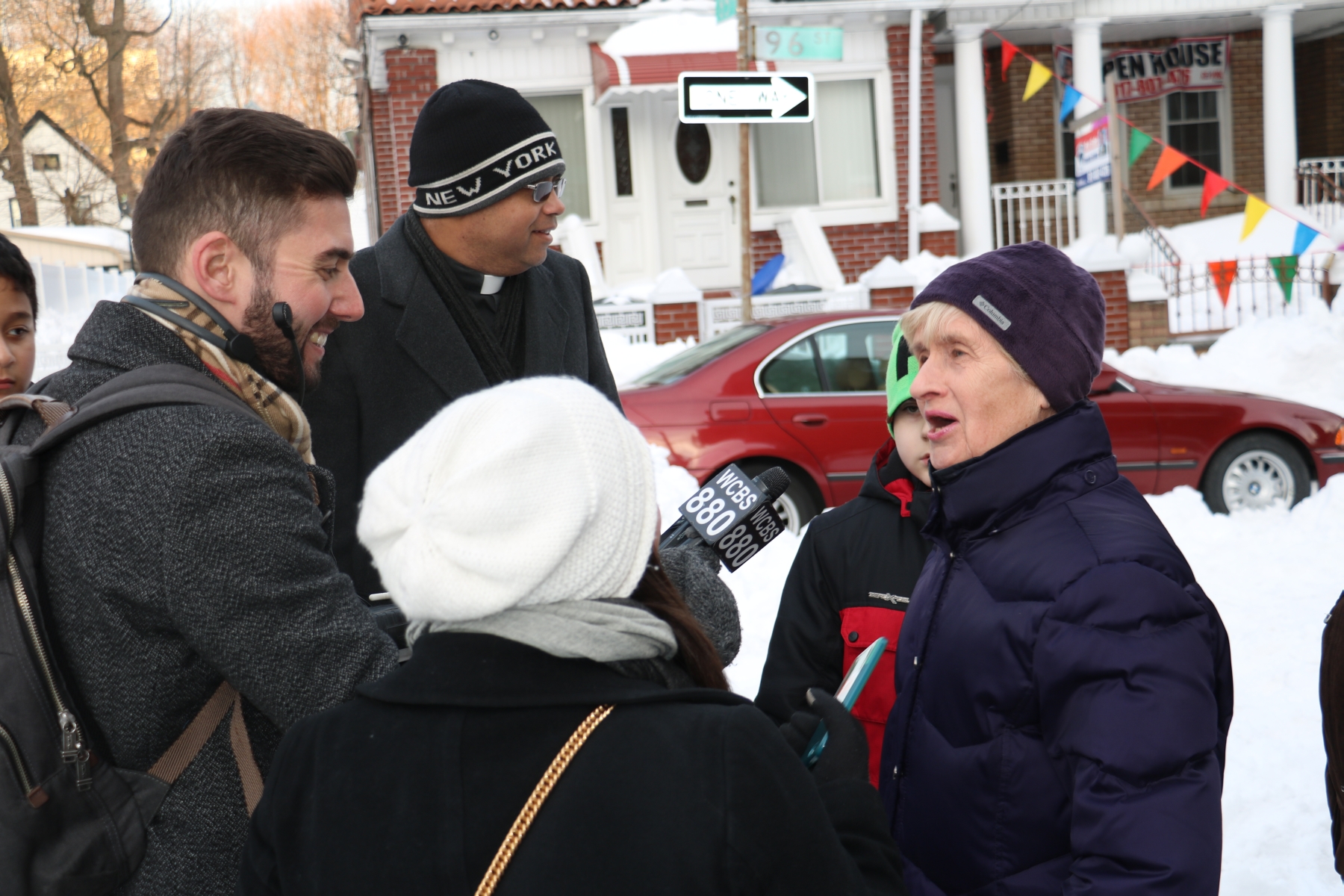 The city may have ignored us and discouraged us - but it could not take the smiles from our faces.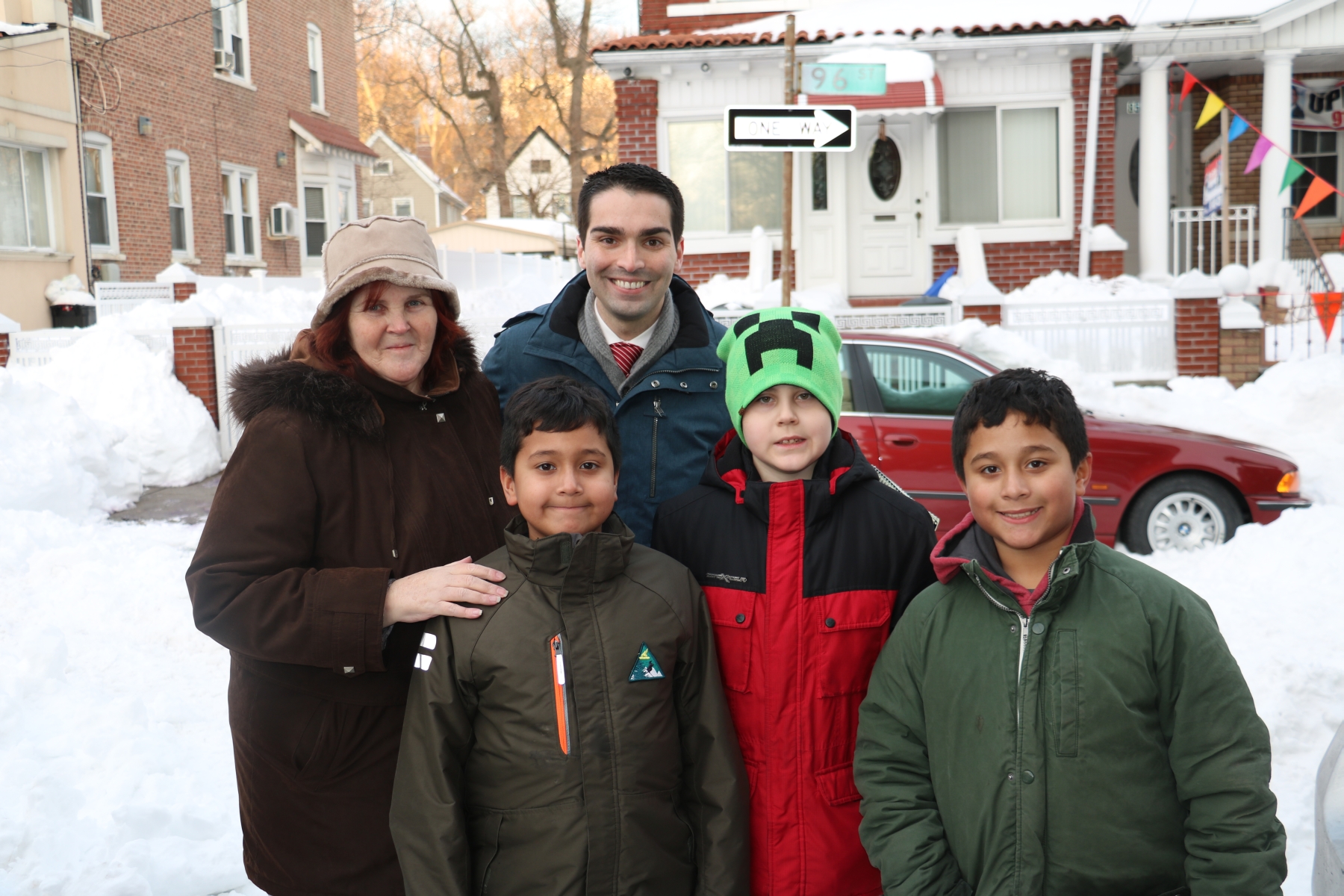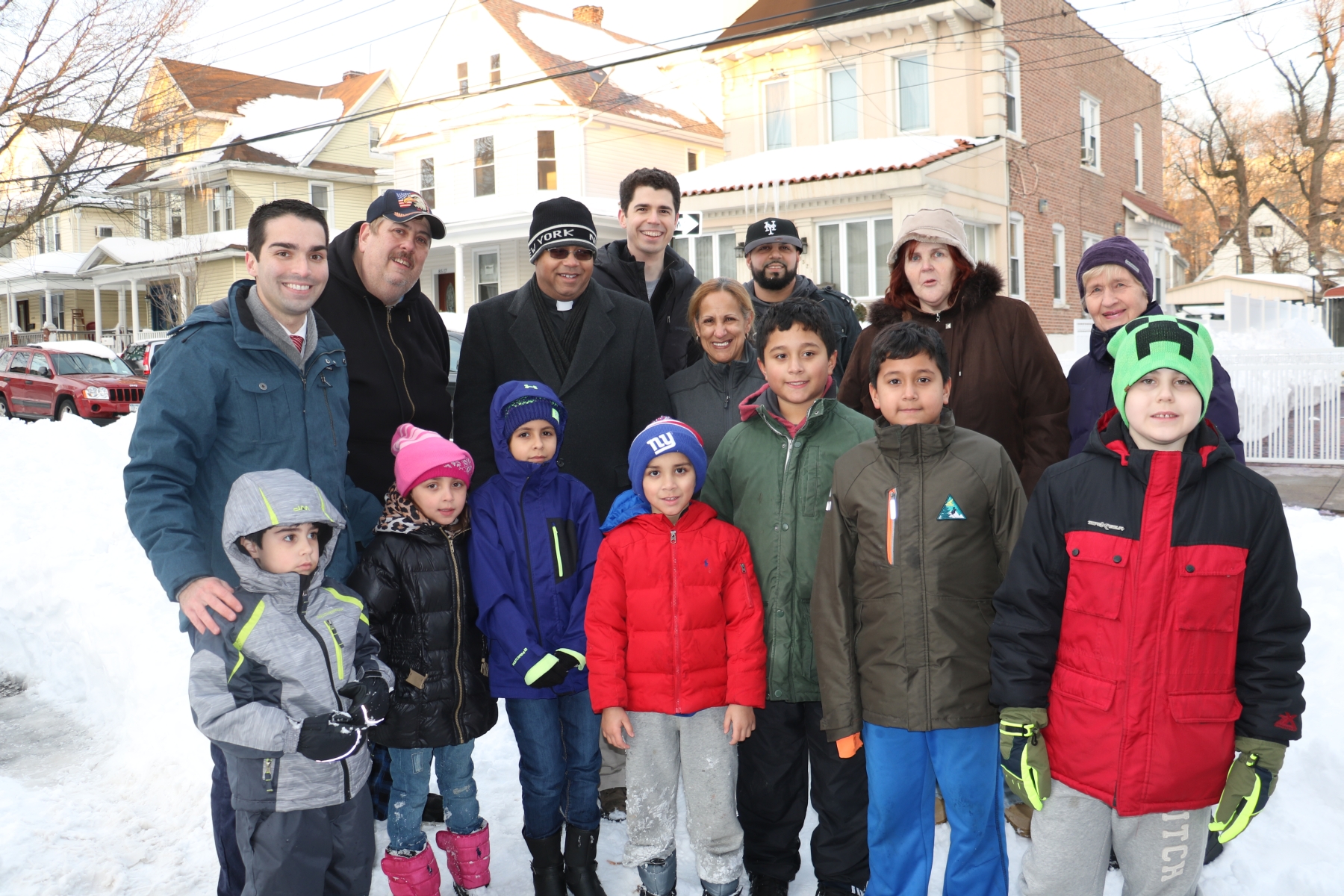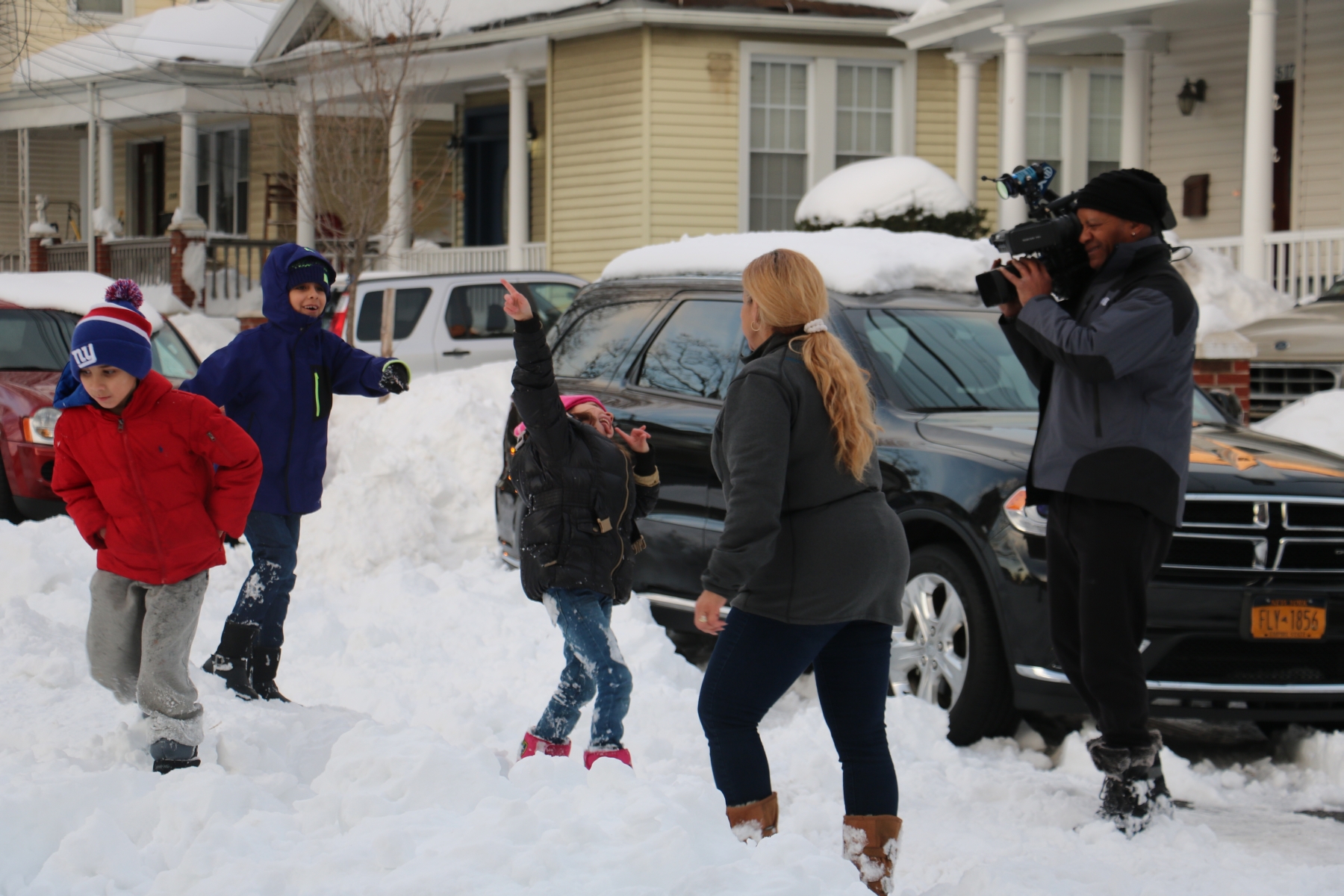 The cameraman from WPIX asked this kid to hold his microphone during a few interviews - how cool is that?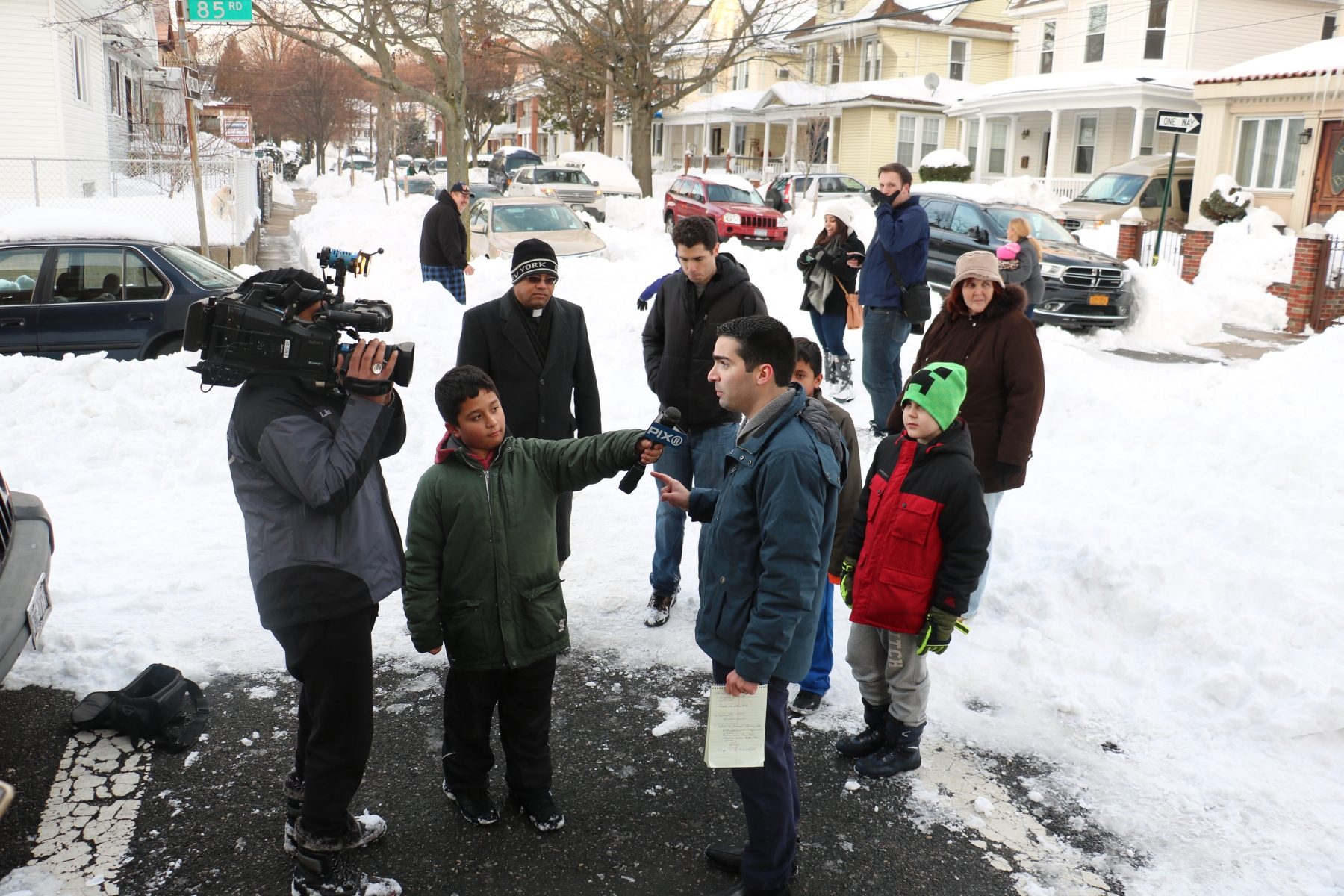 Here, the young man (whose name I did not know) interviews Jaron Gallagher about the snow and the schools being kept open.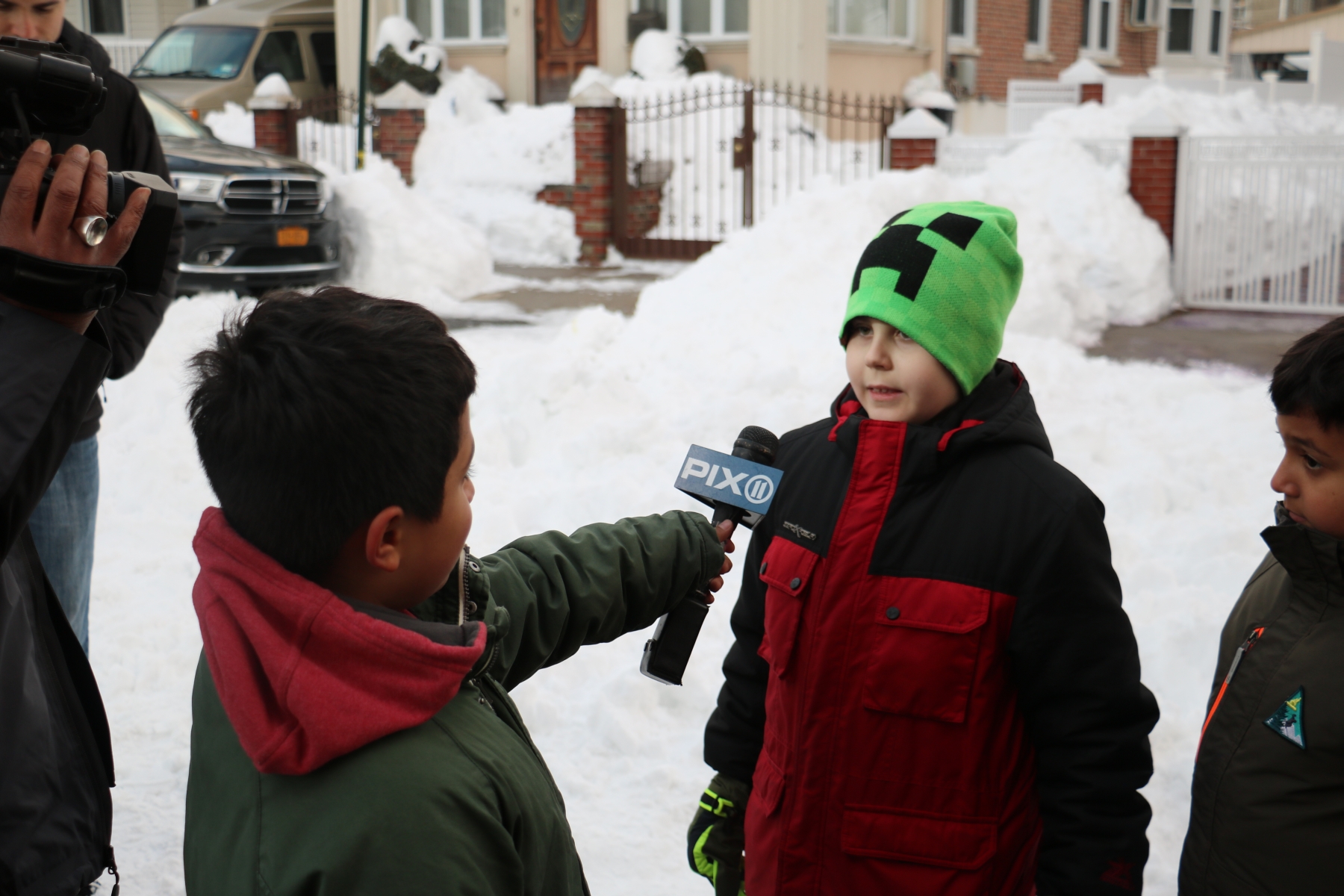 Here is Jaron's thoughts on this mess. Jaron for Mayor! And kudos to the WPIX cameraman for including the kids in this - it was greatly appreciated by all!
The news helicopter was high over Woodhaven and we gave them all a Woodhaven cheer!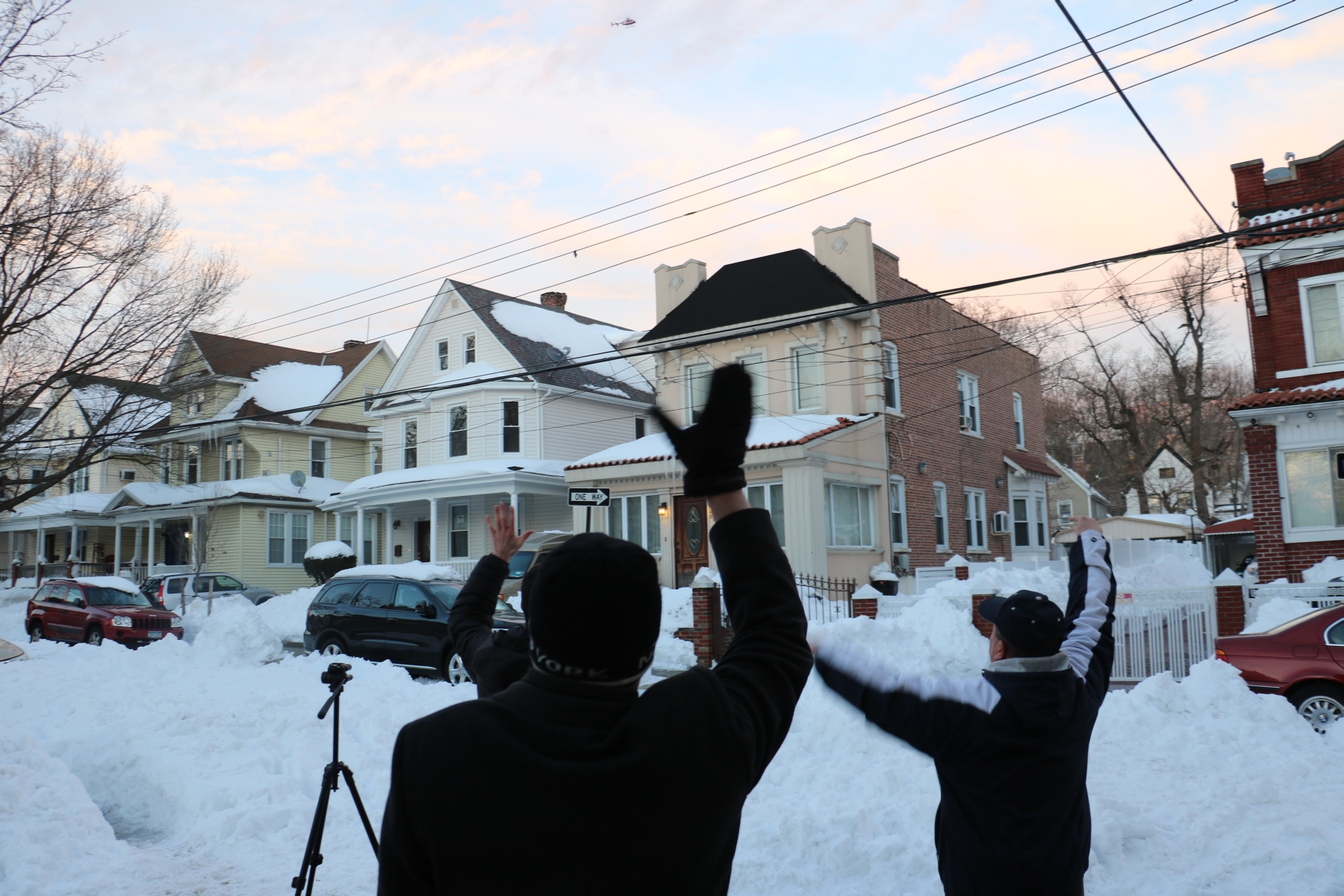 The
If you have any comments, or would like to suggest other projects, drop us a line at info@projectwoodhaven.com or projectwoodhaven@aol.com.
Return to Project Woodhaven's Home Page
Photos by Joey Wendell