Capturing a Historic Piece of Woodhaven History on Canvas
Artist Madeline Lovallo is well-known around Woodhaven due to her very popular painting of Lewis' of Woodhaven. But she has captured several other Woodhaven scenes on canvas including the Forest Park Carousel, Oak Ridge (the old golf house) and the FDNY Dispatch building on Park Lane South and Woodhaven Boulevard. And now she had added another beautiful scene from Woodhaven to her collection, a painting we had the pleasure to watch as it was created. You can see Madeline's newest painting, of Emanuel United Church of Christ (which just celebrated its' 140th Anniversary) online at: https://madelinesstudio.pixels.com/
Here is a video we made of the process - you'll enjoy watching Madeline talk about her work as she stands on a very noisy Woodhaven Boulevard!
Let's start by introducing you to Madeline; here she is at an exhibit of her work at Resorts World Casino - and she's standing next to her very popular painting of Lewis' of Woodhaven.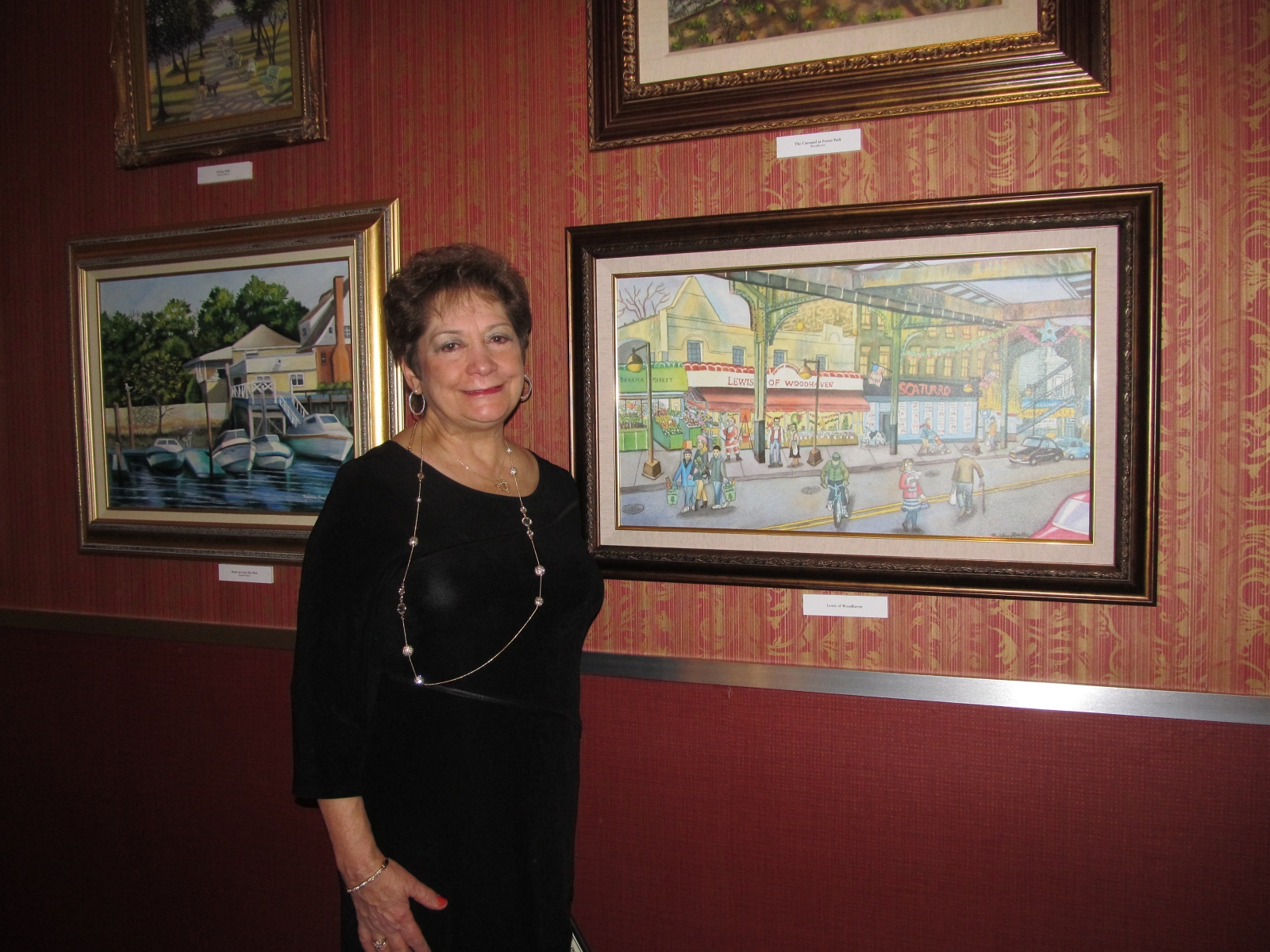 For her most recent work of art, she chose Emanuel United Church of Christ. She had given a presentation at the Woodhaven Cultural & Historical Society here and she noted how beautiful this building was, and how it was the first (or last) thing she saw when coming to or leaving Woodhaven.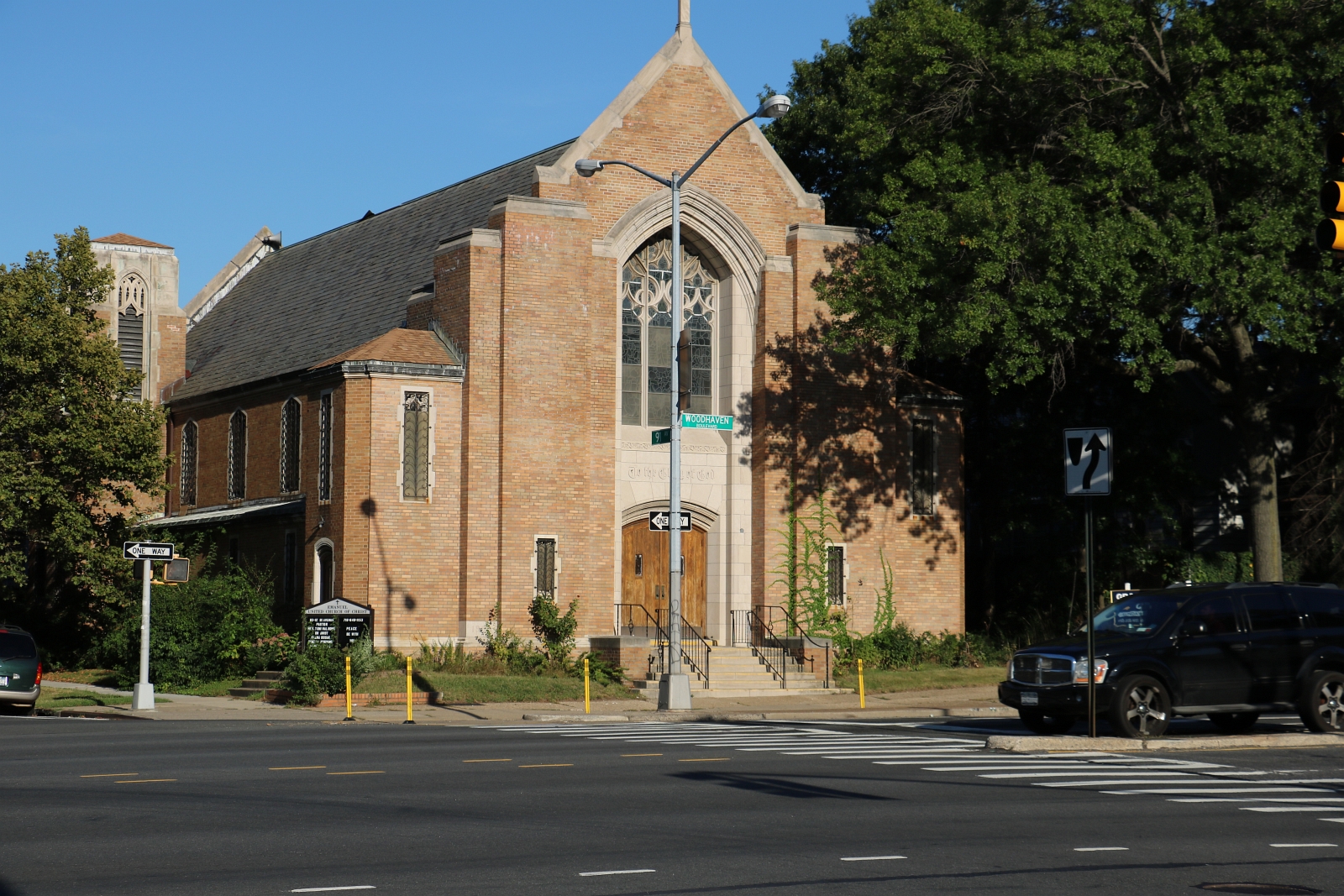 The work was done over the course of many months. Madeline likes to work with the subject of her painting right in front of her. This was going to be quite different than a beach scene! For this, she would have to set up on Woodhaven Boulevard and if you watched the video above, or if you are familiar with the boulevard, you'll know that it can get quite noisy!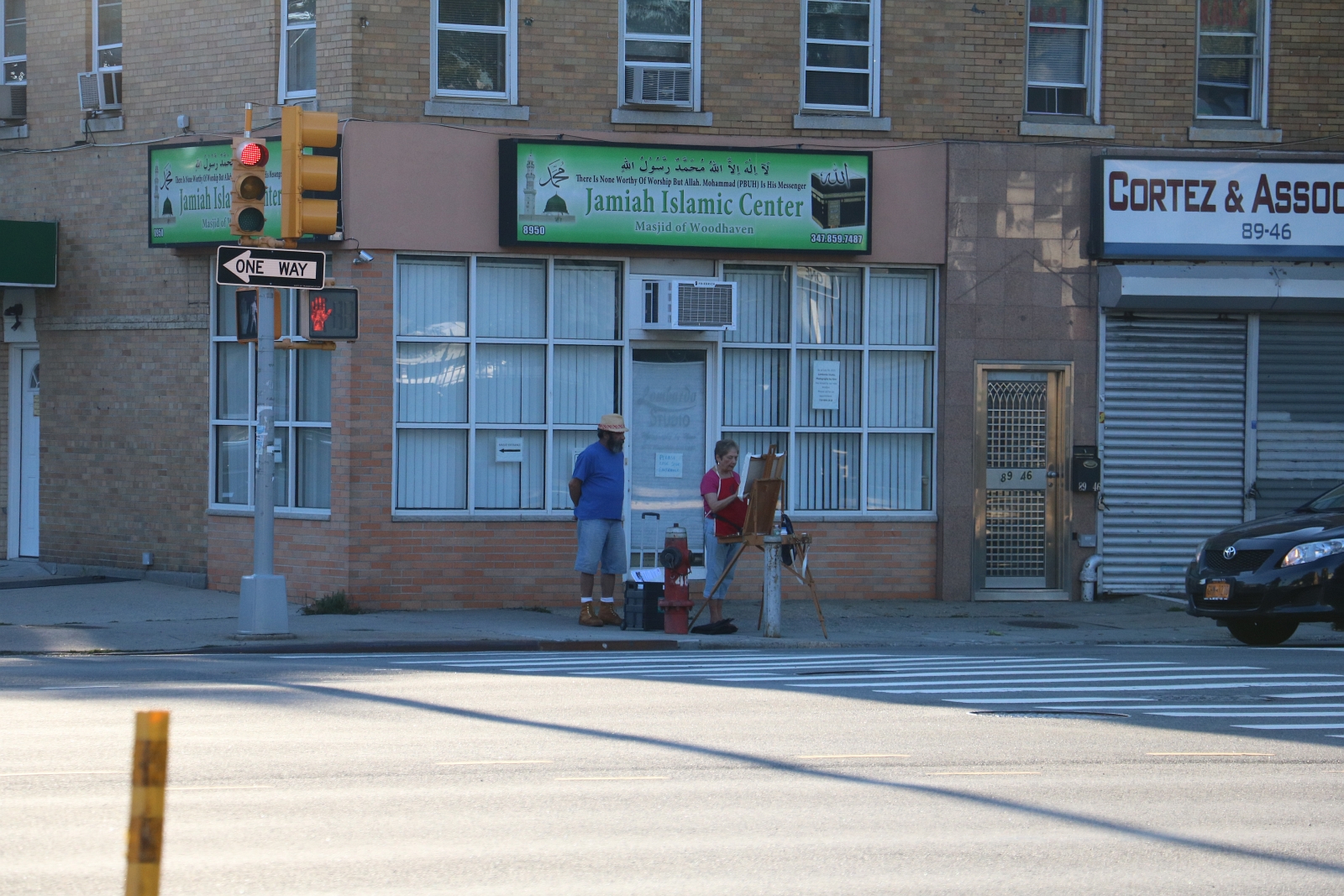 The flow of traffic, and the flow of curious pedestrians, never stops on the boulevard when Madeline is painting.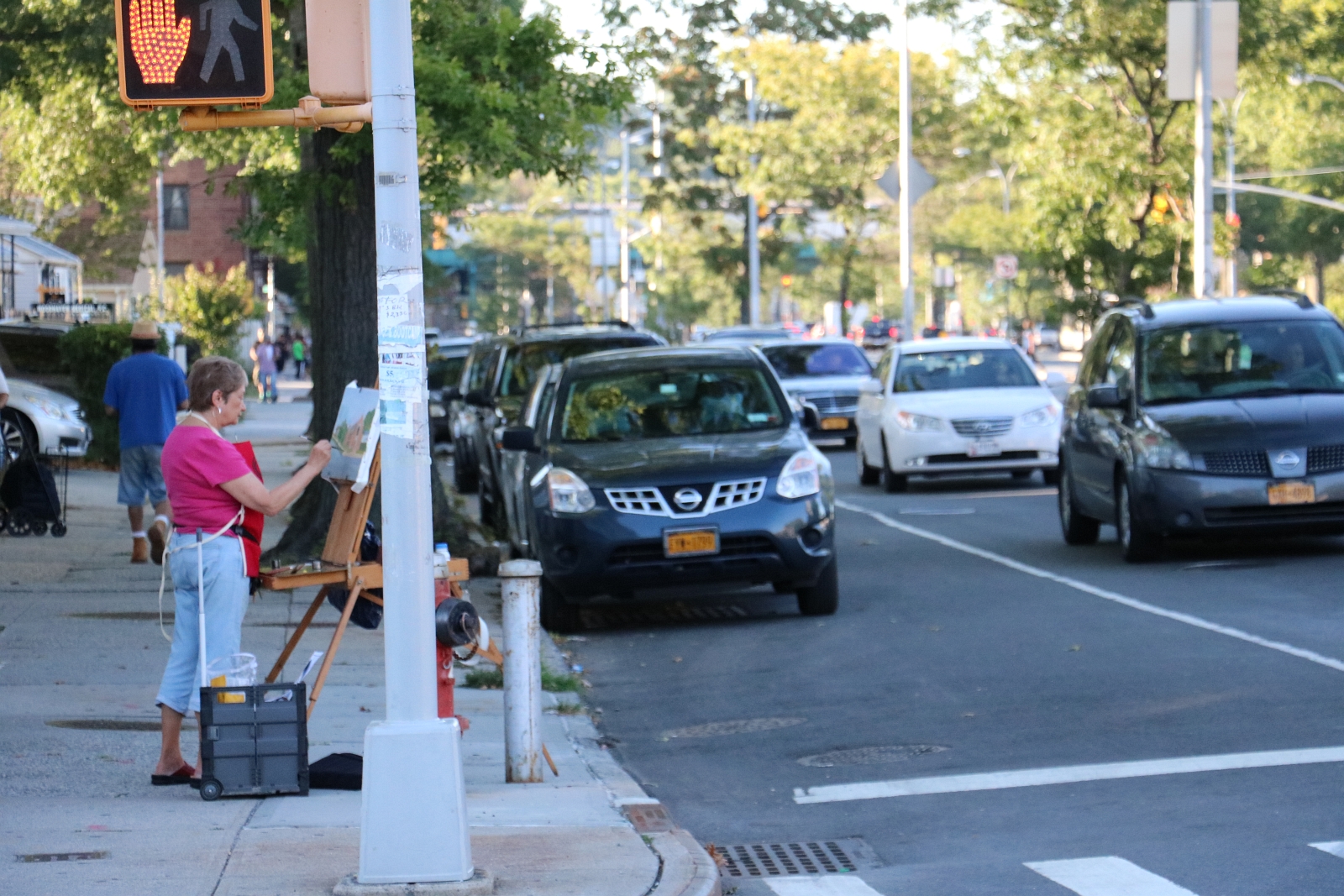 The painting is still in its very early stages here. These pictures were taken in July of 2015. The first time we caught up with Madeline here it was very windy. She switched to a sturdier easel to keep it from blowing over!
The noise on the boulevard includes cars, buses, motorcycles, trucks and if you look in the background, an airplane!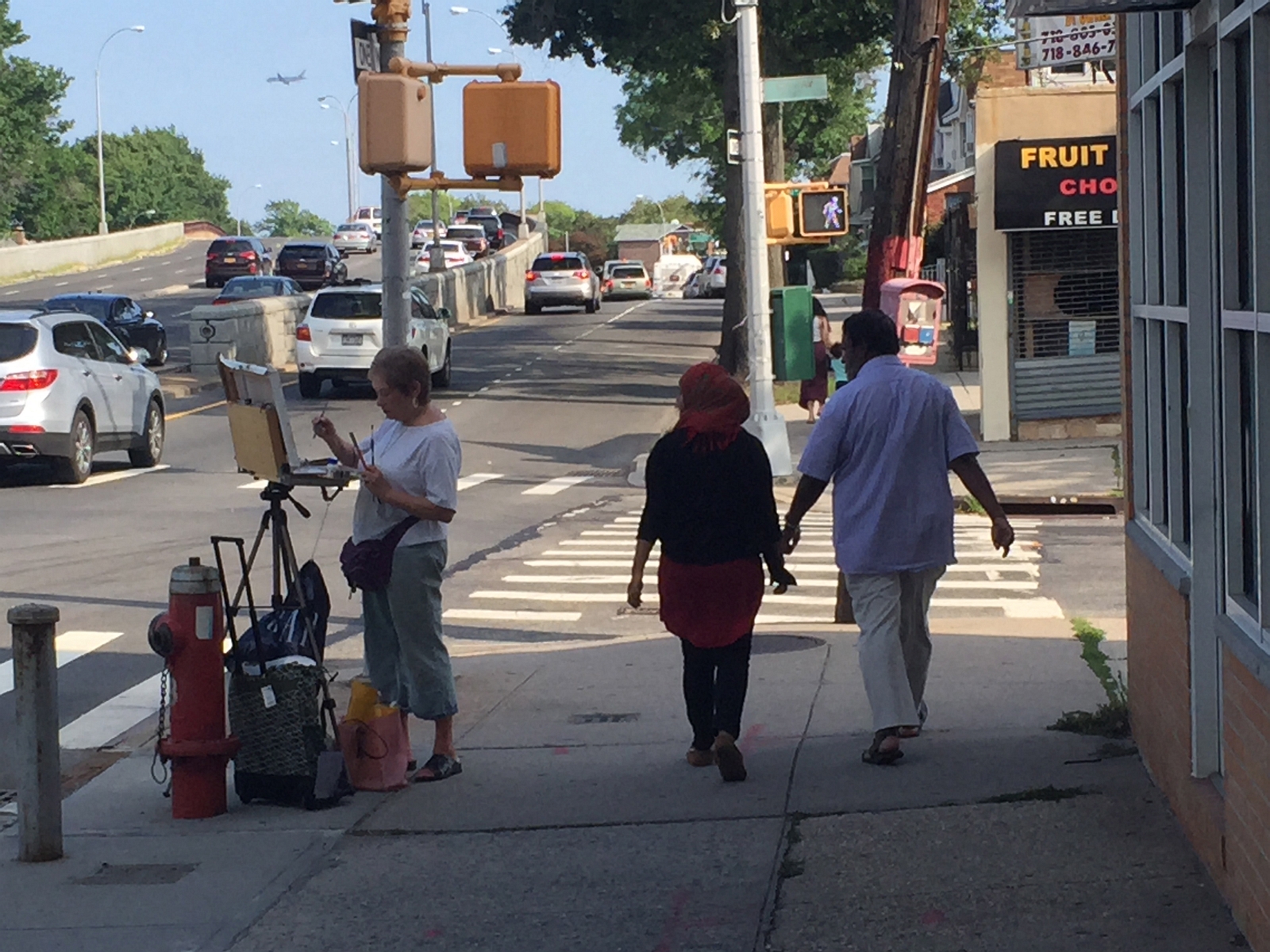 The bus sometimes gets in the way, but Madeline is patient and waits . . .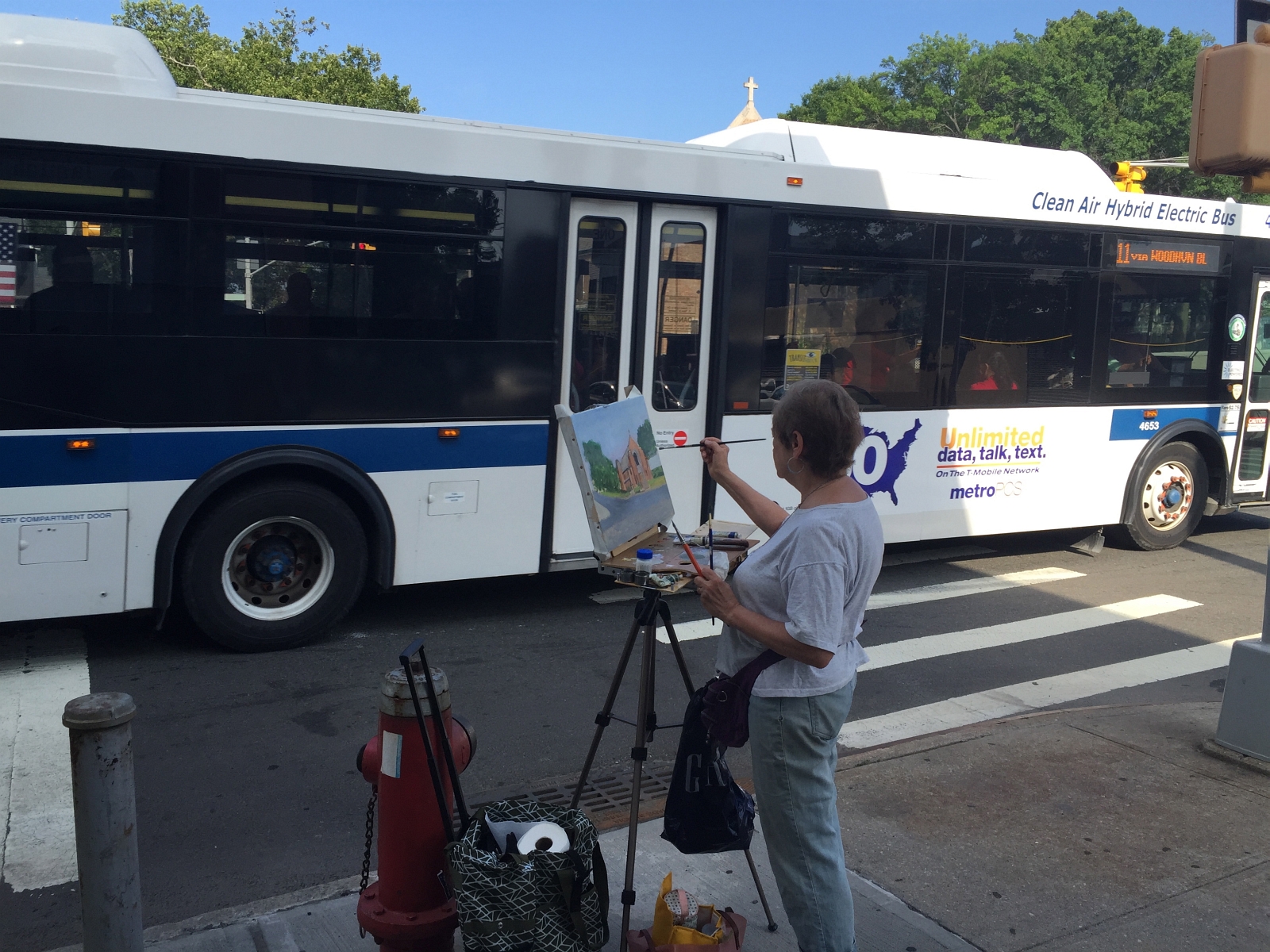 . . . and the subject of her painting is clear again!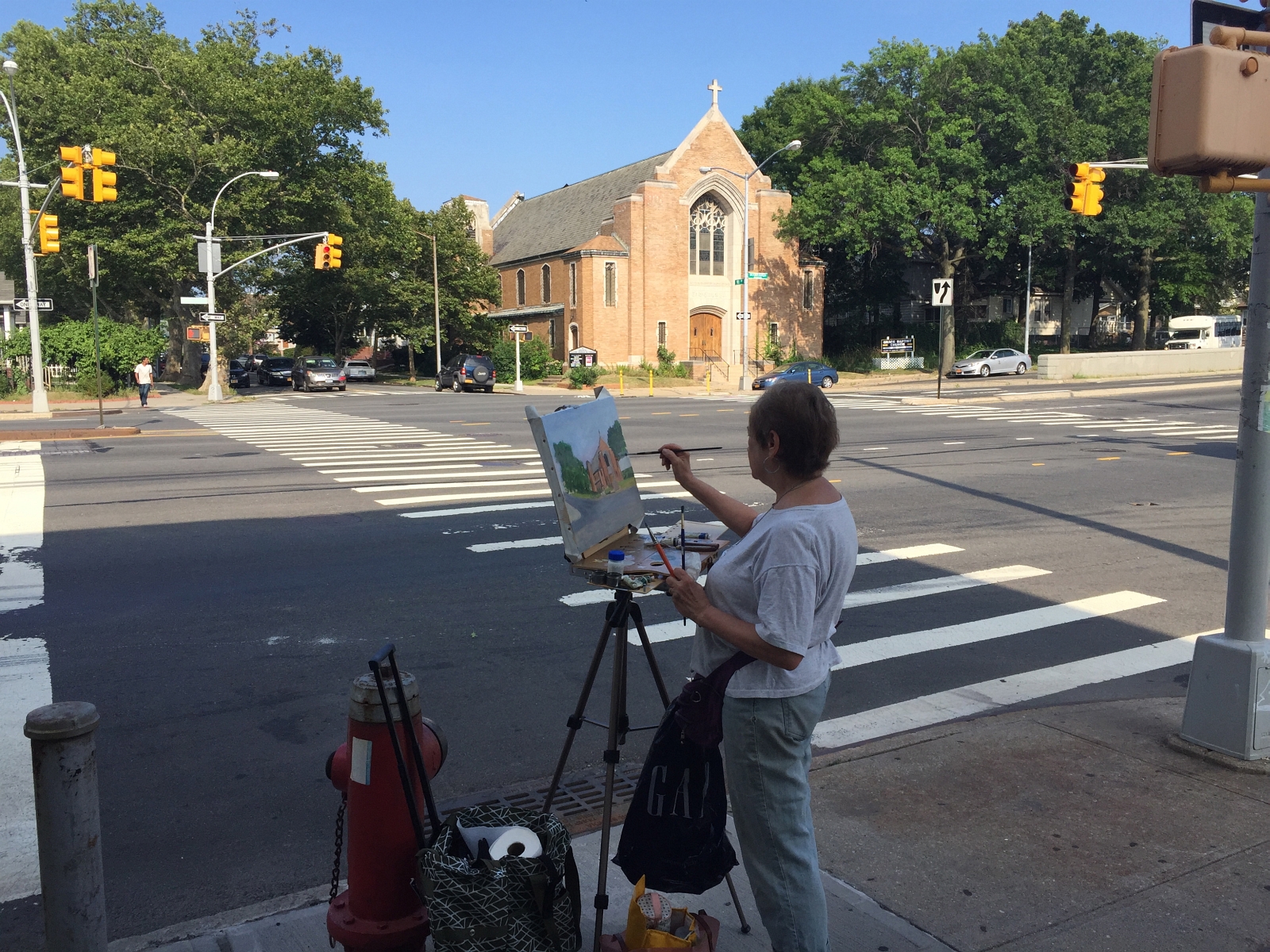 The painting is coming along - this was sometime in November of 2016.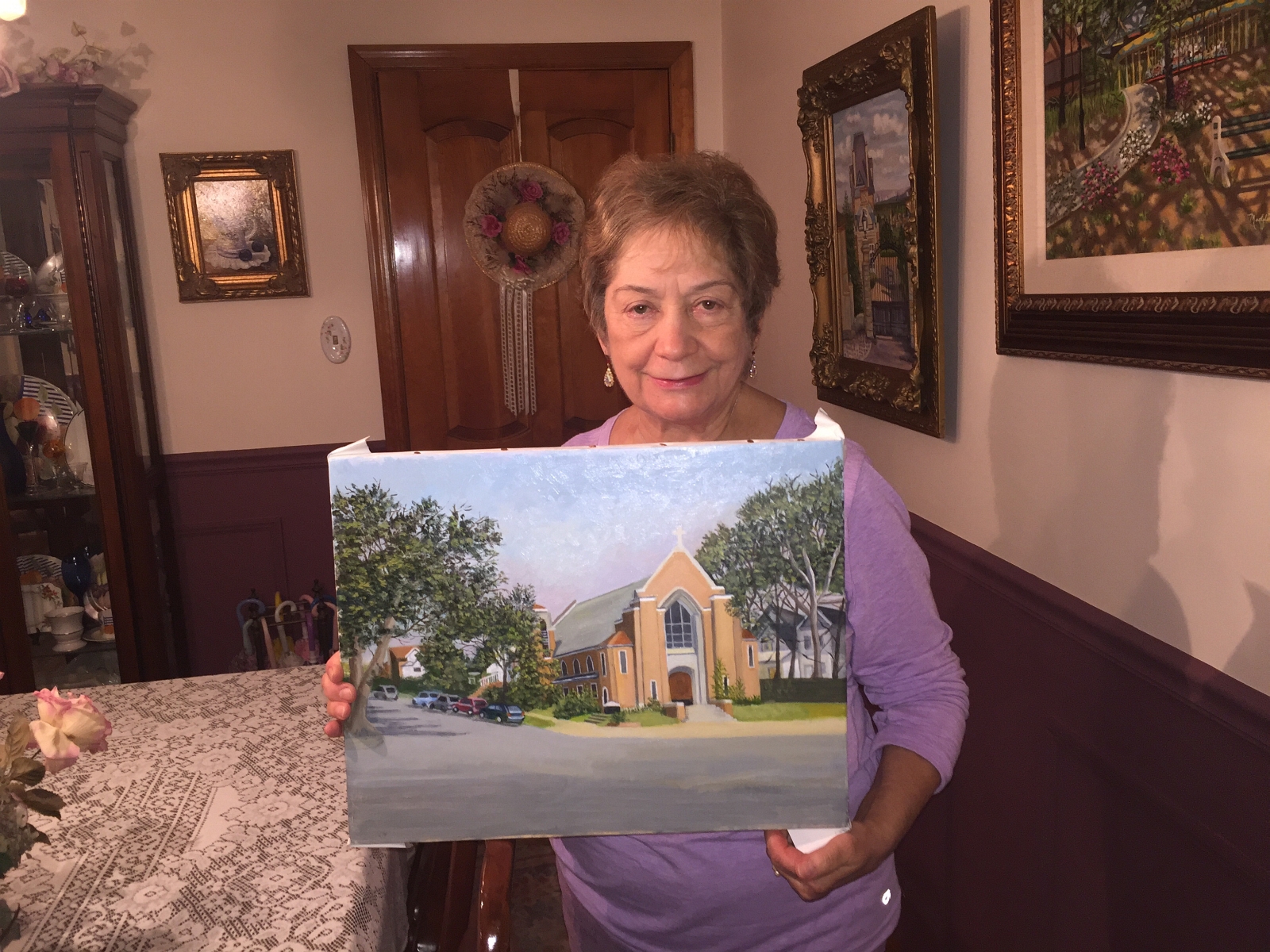 And the painting was unveiled at a party for the occasion of Emanuel's 140th Anniversary! We bought a copy of the painting and presented it to the Pastor Toni Walrond and the church as a gift (and Madeline contributed the frame). You can see that she has now added people and shadows and all the little touches that make a painting special. This is a beautiful painting of a beautiful Woodhaven institution.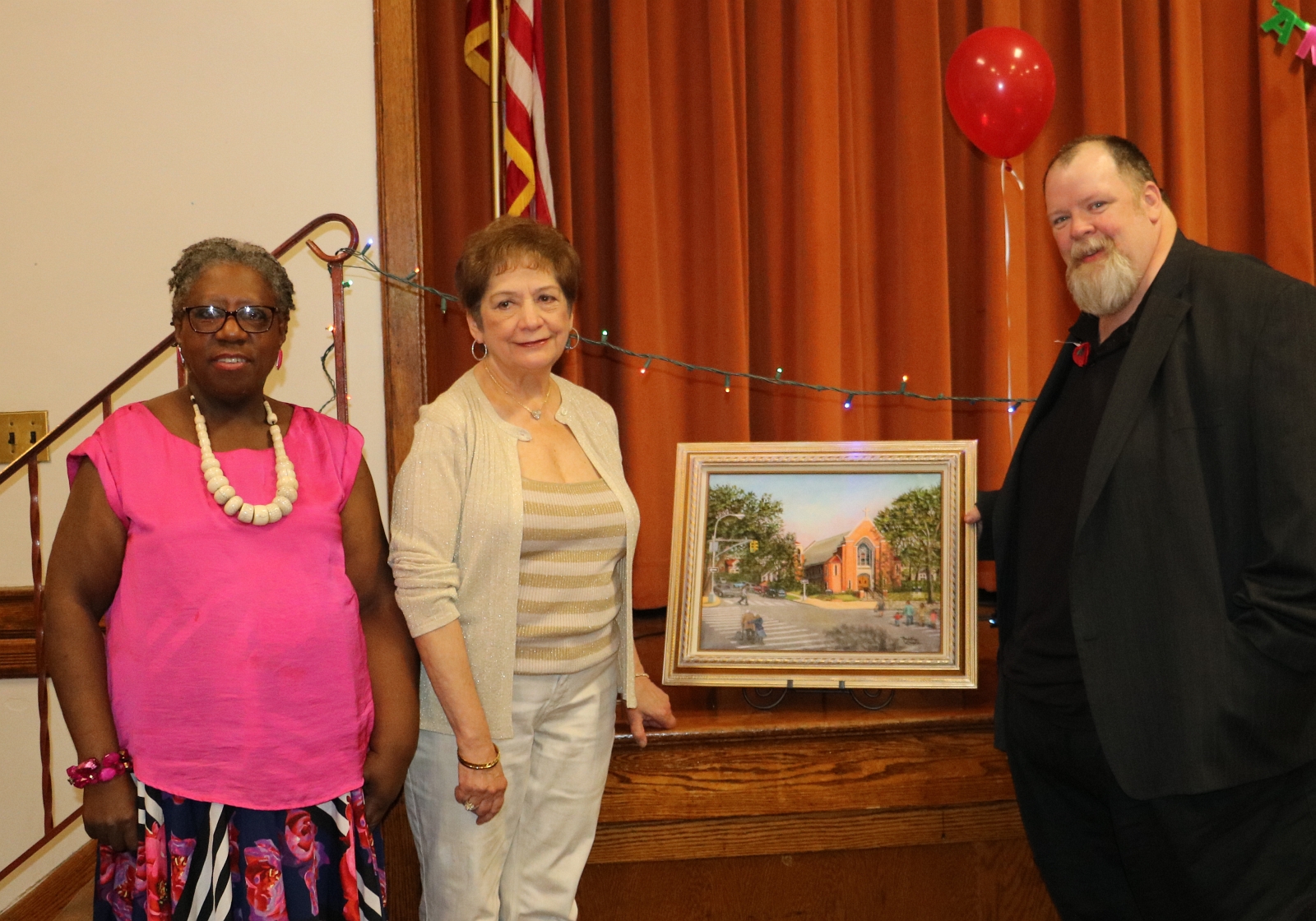 If you have any comments, or would like to suggest other projects, drop us a line at info@projectwoodhaven.com or projectwoodhaven@aol.com.
Return to Project Woodhaven's Home Page
Photos by Joey Wendell