Touring Our Past - The STA History Club
The students of St. Thomas the Apostle School's History Club (follow them on Facebook here) recently paid a visit to the Wyckoff-Snedicker Family Cemetery on 96th Street. Note: We wrote an article about it which appears in the week's Leader Observer, click here to read it.
Many thanks to the Reverend Norman Whitmire of All Saints Church for arranging this tour. The students arrived in time for mass and, afterwards, Fr. Whitmire hosted a Q&A session with the students about the differences - and many similarities - between their two churches.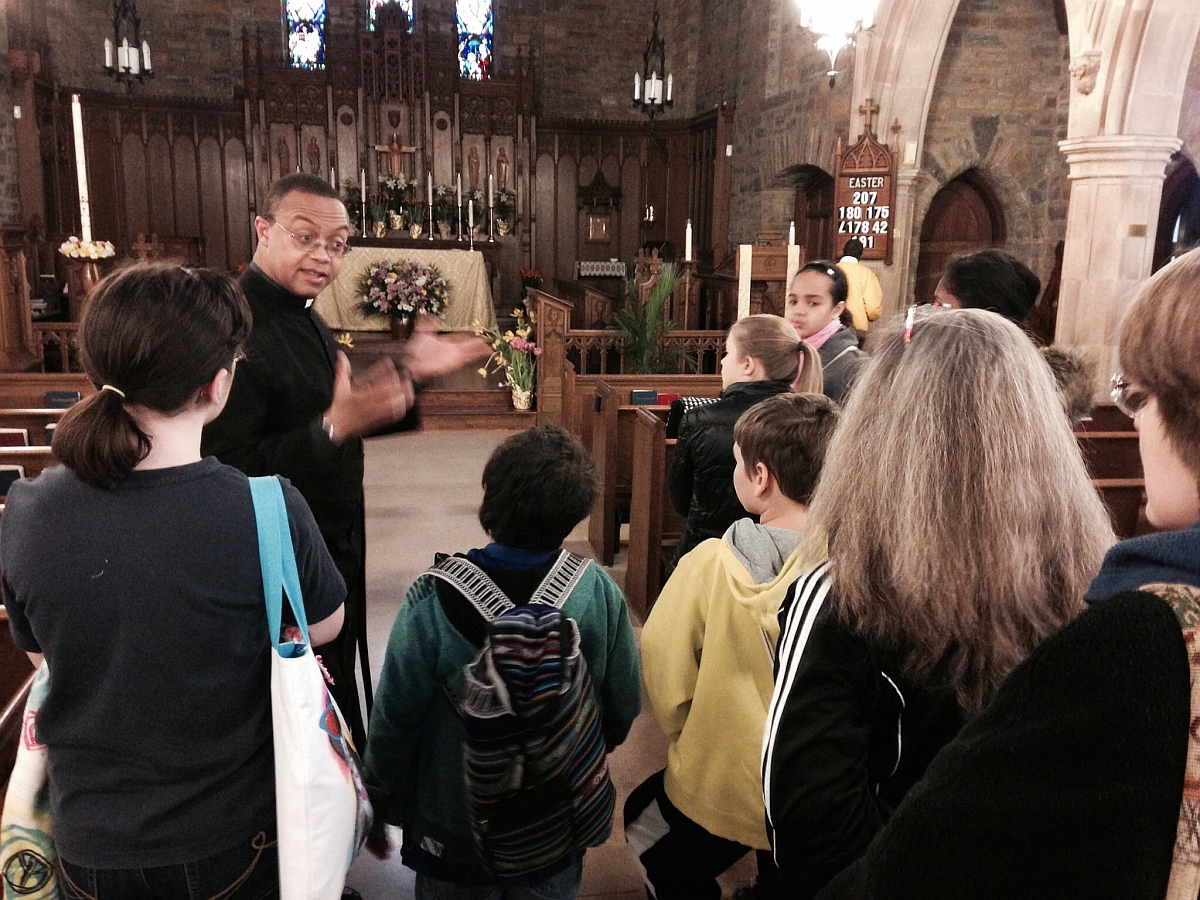 St. Matthew's Episcopal Church started in Woodhaven as a storefront church on 91st Street and Jamaica Avenue in 1900 while a wooden church was built on Willard Avenue (now 96th Street).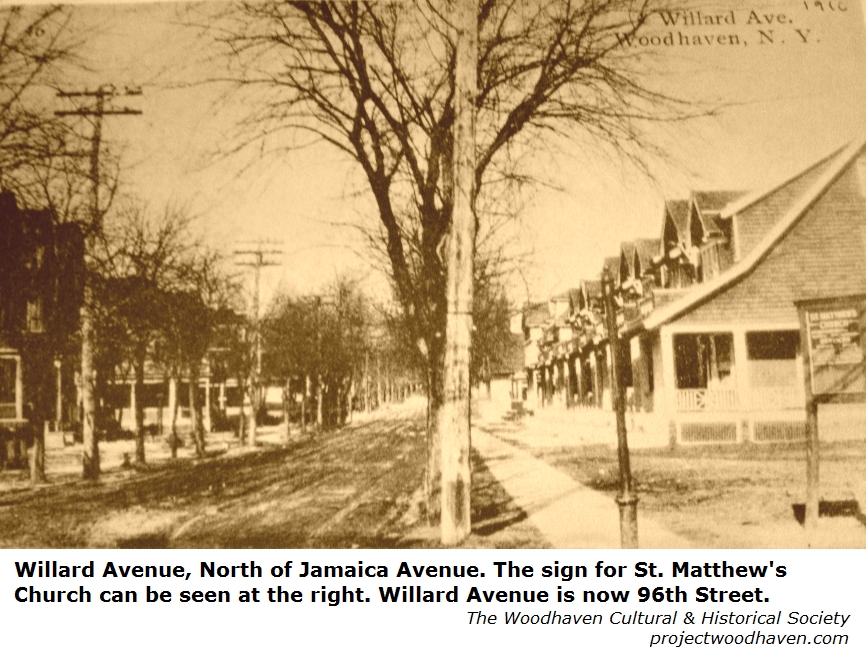 Ground is broken for a new church in 1927 and a year later St. Matthew's is reopened. It remained a very active church in Woodhaven for the rest of the century. We took a tour of St. Matthews in May of 2011, click here to view it.
But due to declining attendance and the economy, the Episcopal Diocese of Long Island decided to Close St. Matthew's and it was deconsecrated. It sat empty for a few years until the diocese decided to move the congregation that had been in Richmond Hill -- All Saints -- into Woodhaven. A restoration of the church building commenced and the church formerly known as St. Matthew's has reopened as All Saints. Here is our interview with Father Whitmire from October of 2013.
The inside of All Saints is beautiful - with stunning stained glass windows by artist John E. Tarbox.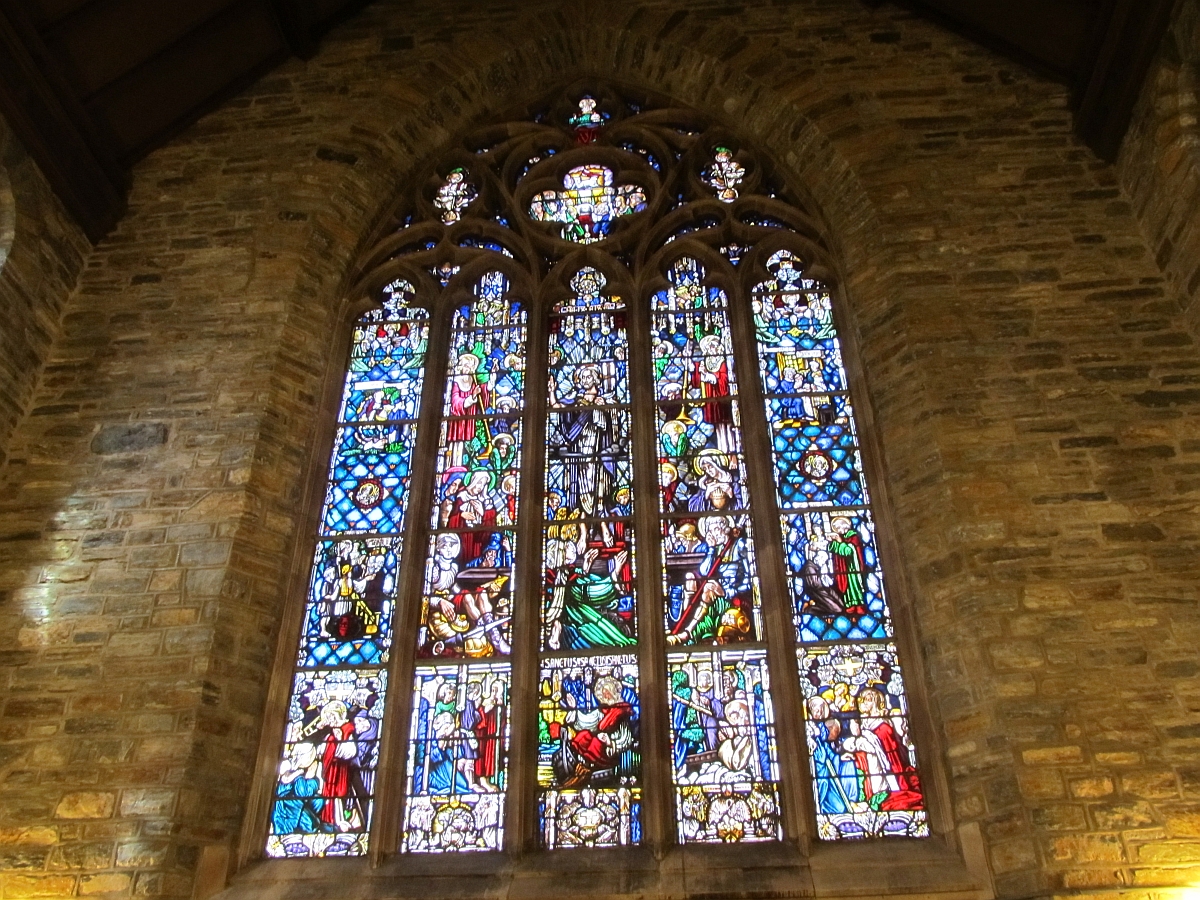 The tour moved out back to the cemetery which is centuries old and holds the remains of the earliest settlers in Woodhaven. Nestled in between the Church and neighboring homes, the cemetery has had periods of neglect of the past century. With All Saints and Father Whitmire we have seen many positive changes and we were delighted to see the grounds cleared of all the growth and garbage that had filled it in recent years. Click here to see our tour in 2011.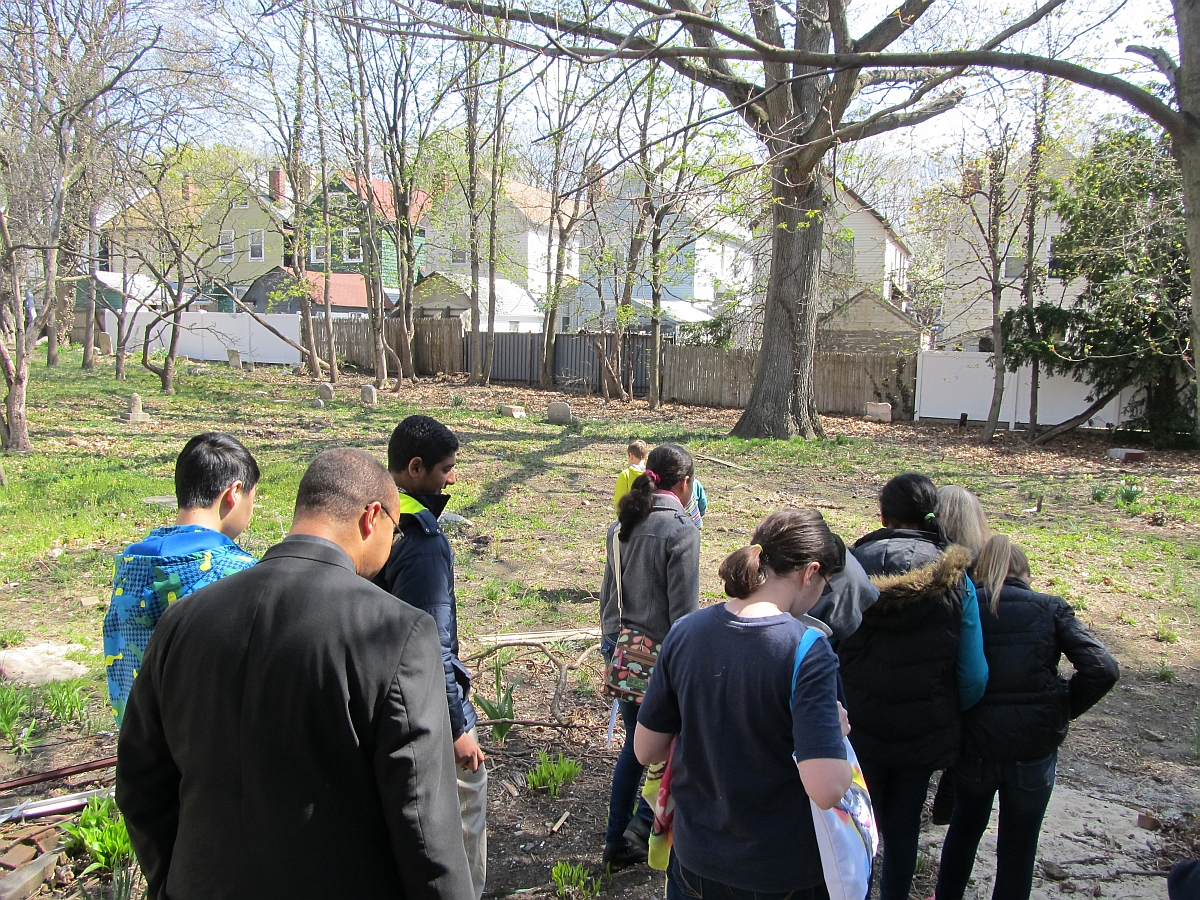 The cemetery still needs plenty of TLC and there will be an additional cleanup - so stay tuned and we'll make an announcement soon. It will be a wonderful opportunity to work with your friends and neighbors in a historic and beautiful setting.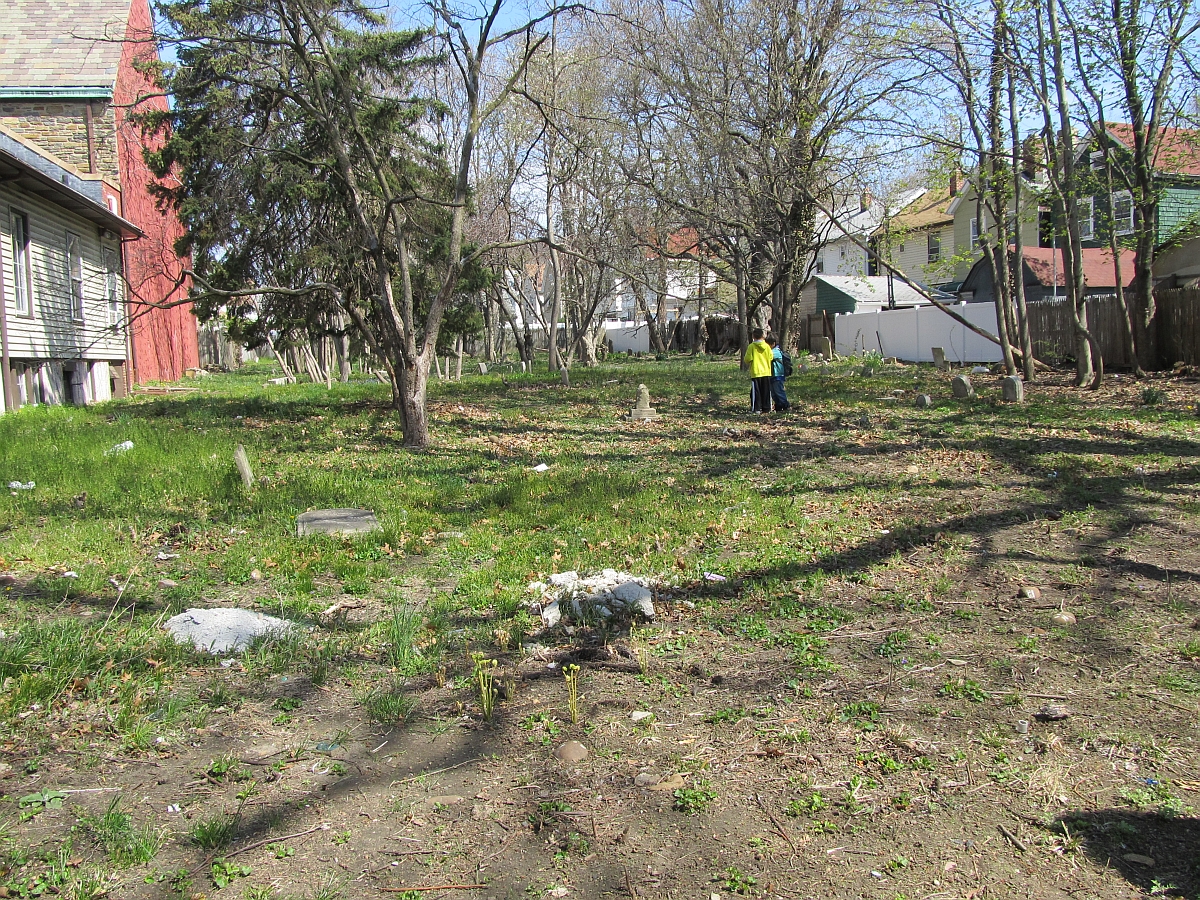 There are small clusters of graves, generally holding members of a family. In the old days, most people were buried in Brooklyn - in East New York or in Cypress Hills, which was a hike and a half from here. So in the late 1700s the Wyckoffs and the Snedickers gave adjoining plots of their farmland to be used as a local cemetery.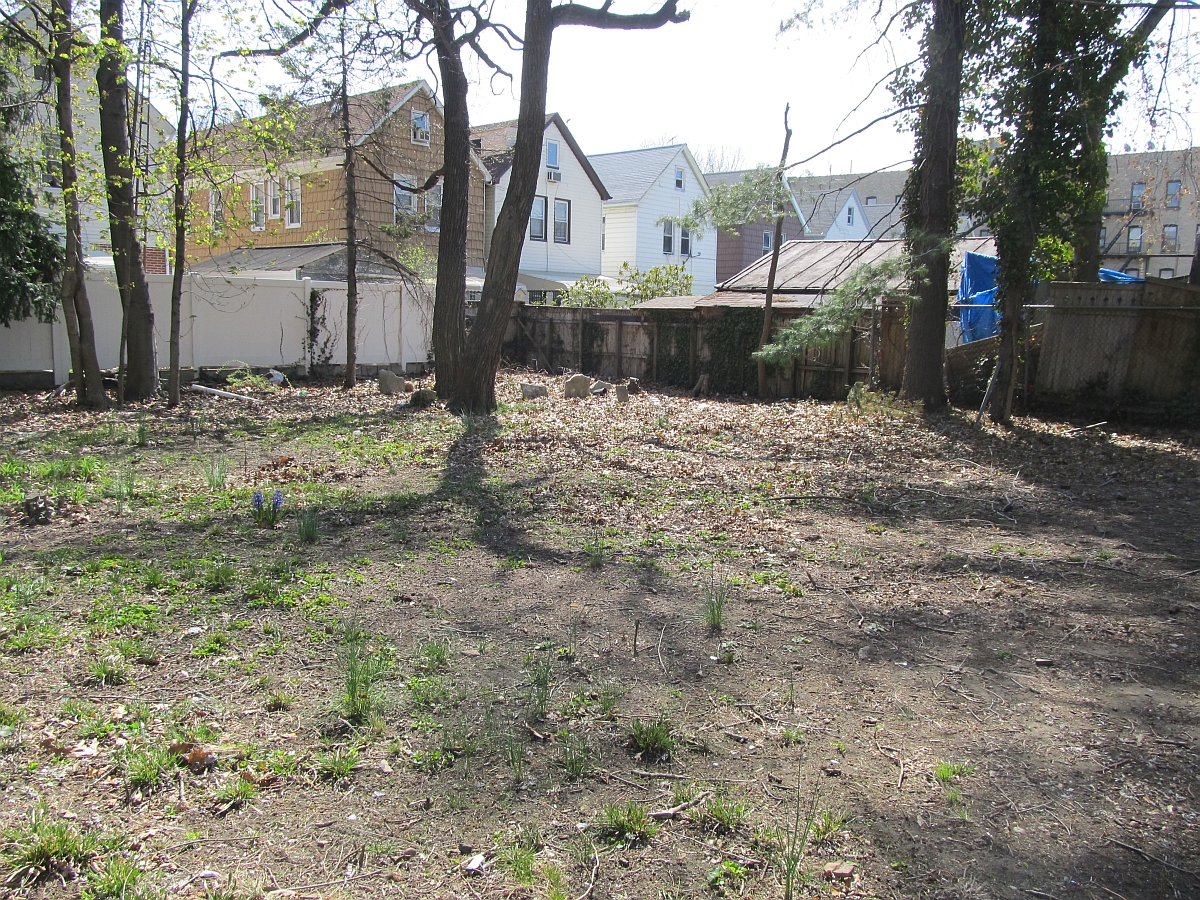 Look at this vintage Subway map -- Eldert, New Lots, Van Siclen -- these are all family names you will find in this cemetery.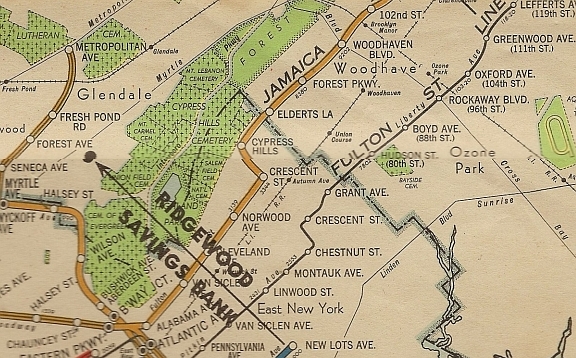 If you look at old maps of Woodhaven you will see large farms with the Wyckoff and Lott names - you will see Snedicker Avenue (now 78th Street) -- these were all prominent names in Woodhaven's history.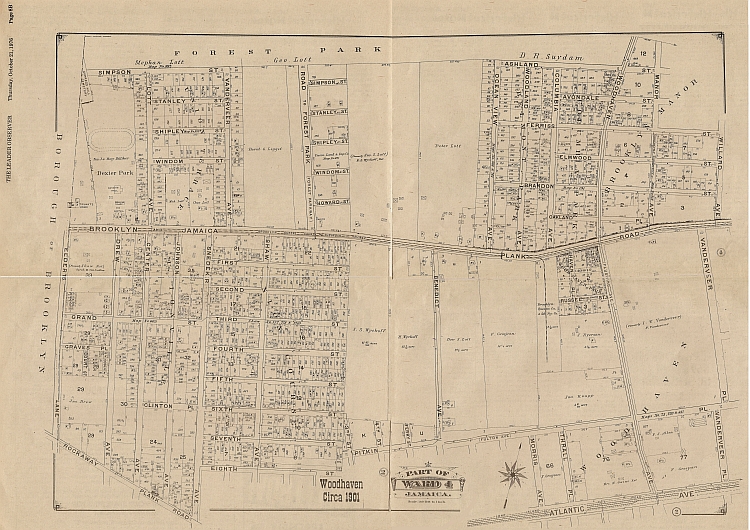 And they - our founding settlers - are buried here. Sadly, some of the gravestones are badly damaged, such as below --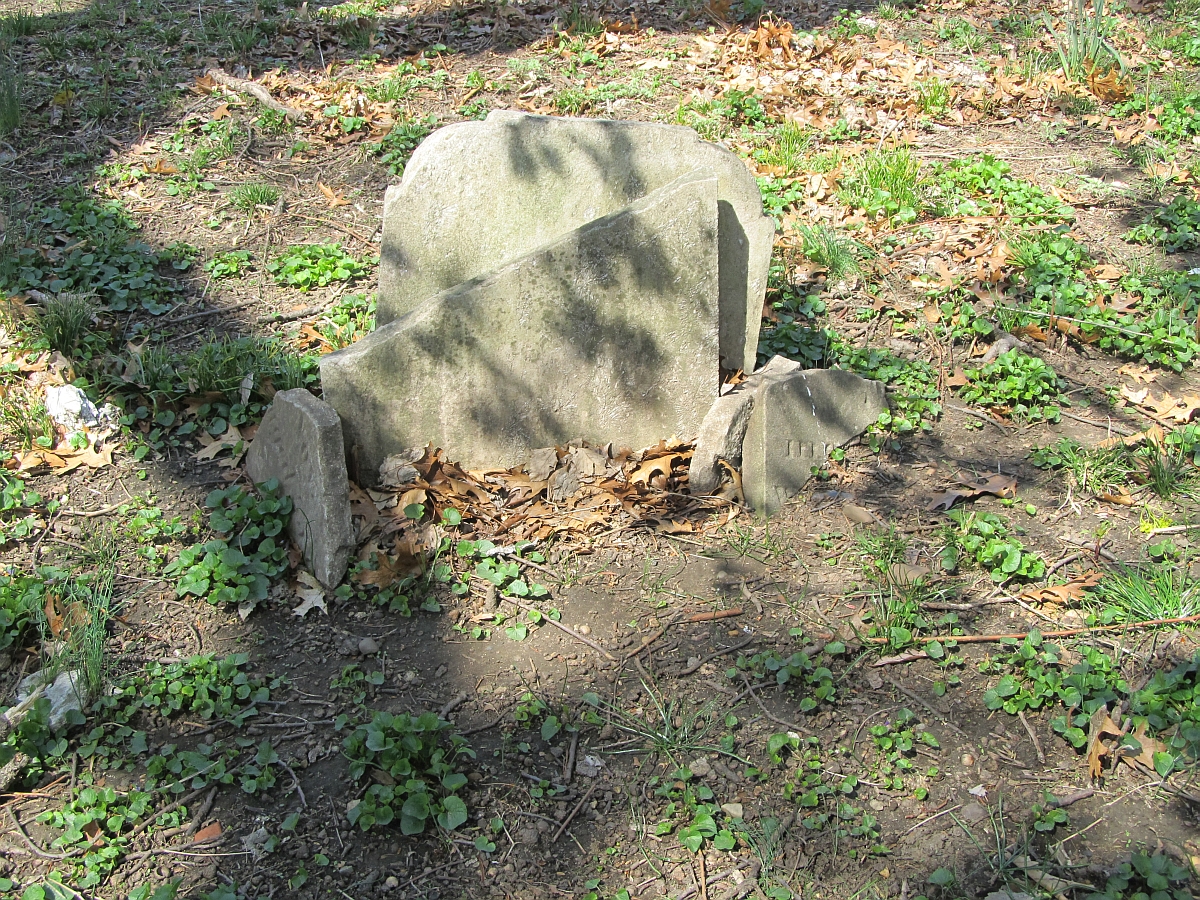 But there are many others that are in good shape and quite legible, each of them representing a person - a family member - a resident of our community.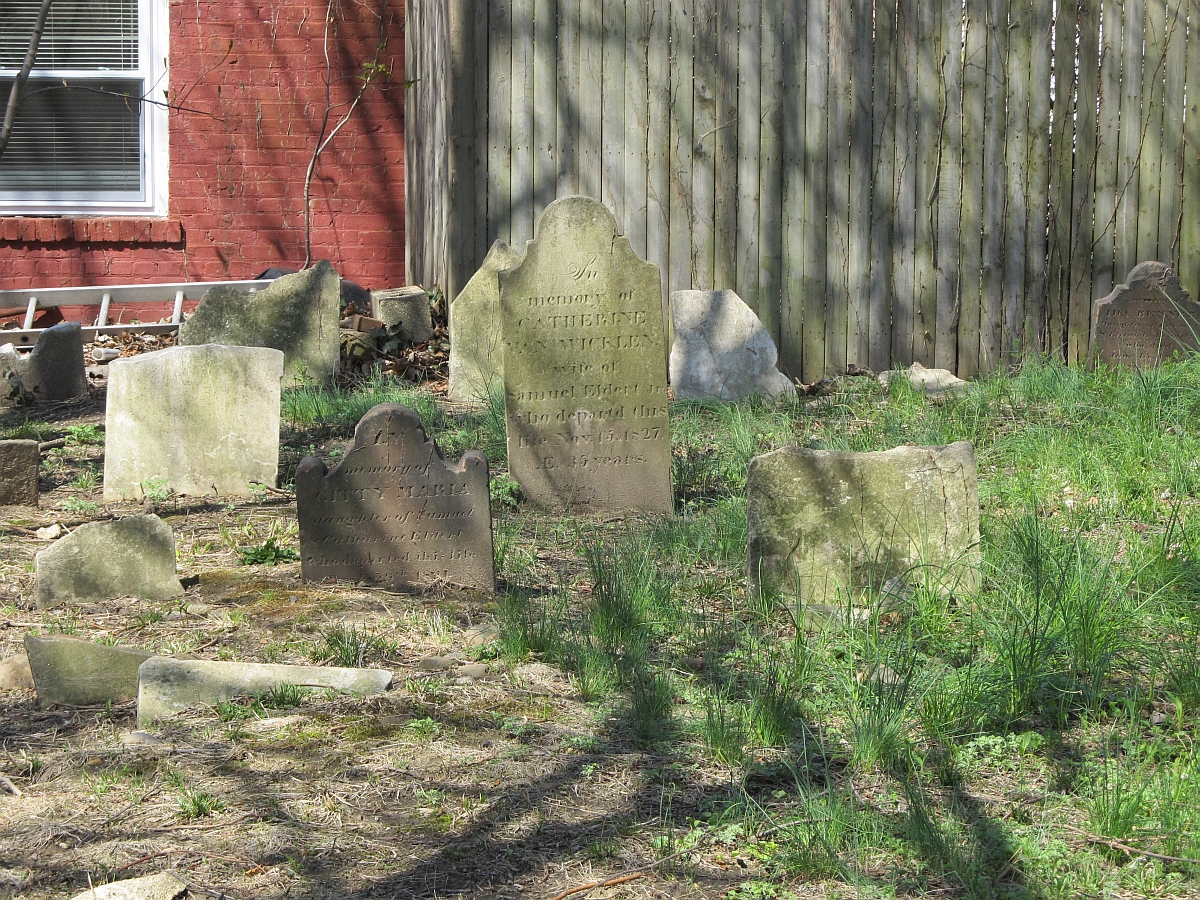 Many of the gravestones were lifted from the ground and placed facedown in the ground to create a patio. Others were set aside in a pile. That was many years ago. Working from a decades old survey taken when the gravestones were still in place, parishioners of St. Matthew's and members of the Queens and Woodhaven Historical Societies were able to put the gravestones back in place. This survey, which is accurate down to the square foot, is an invaluable resource for the students of the STA History Club, who are researching many of the names and families buried in our little historic cemetery.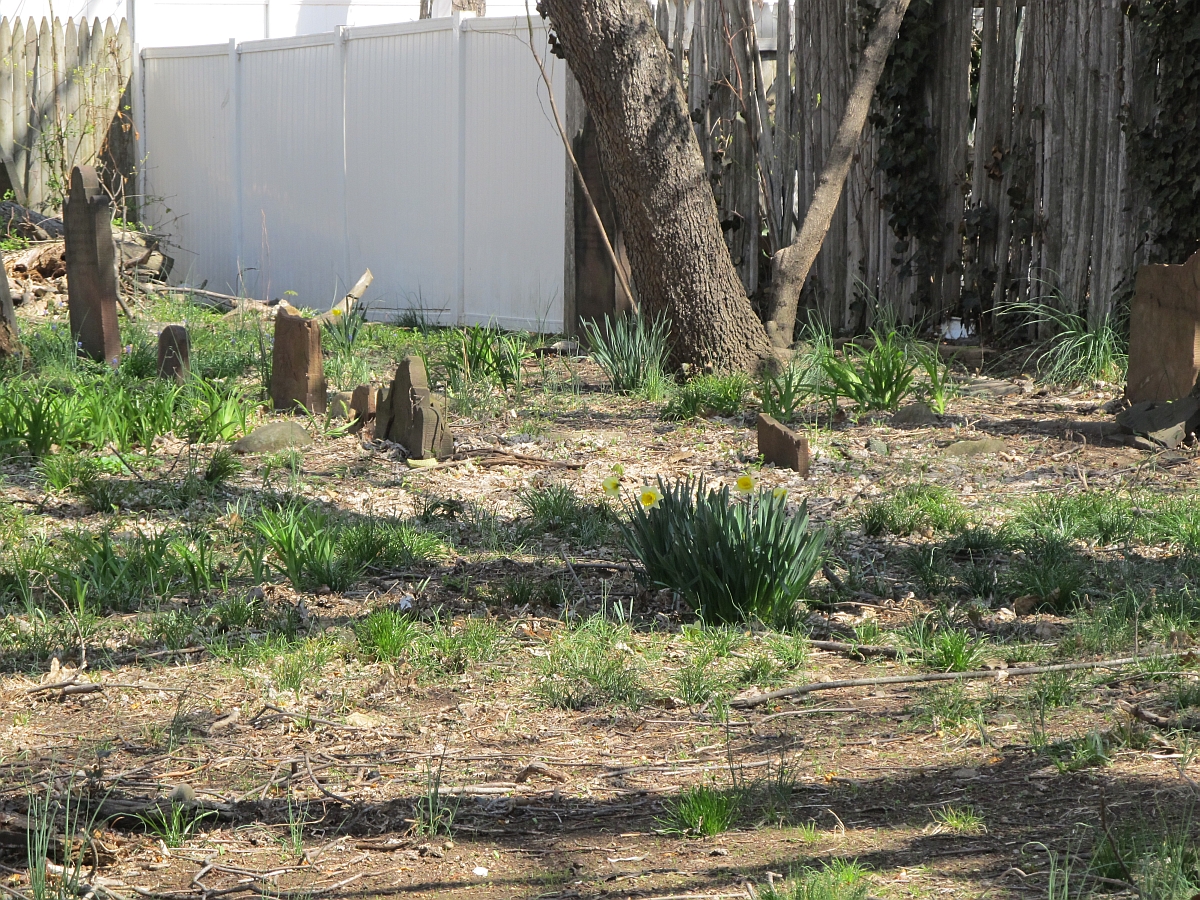 STA History Club members Sean Eggers and Brandon Roldan were using this map to search for Isaac Ditmars - and they, along with Fr. Whitmire, were able to find him under a simple headstone - his initials "ID" carved into a rock.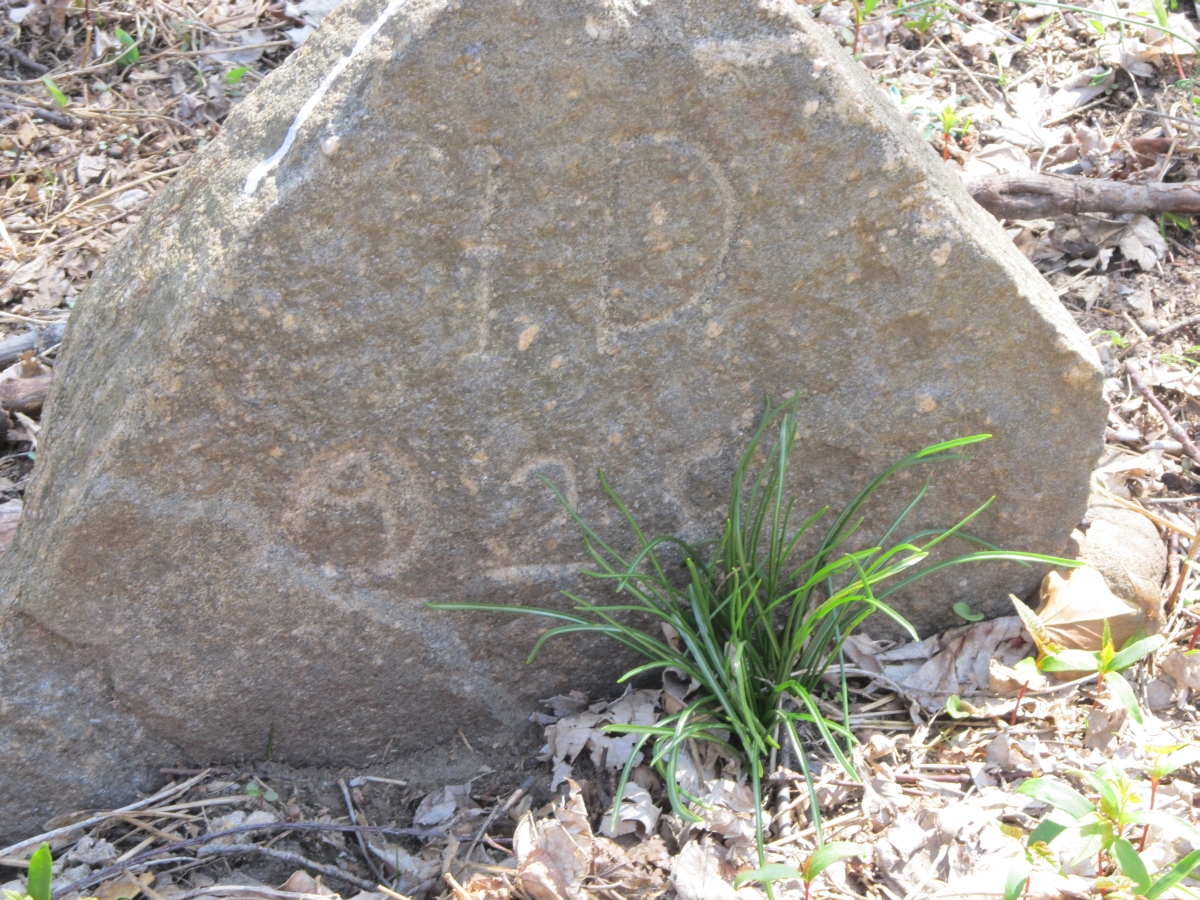 This map is a wonderful historical document of Woodhaven's cemetery - showing the location of all known 136 headstones along with an accounting of every inscription.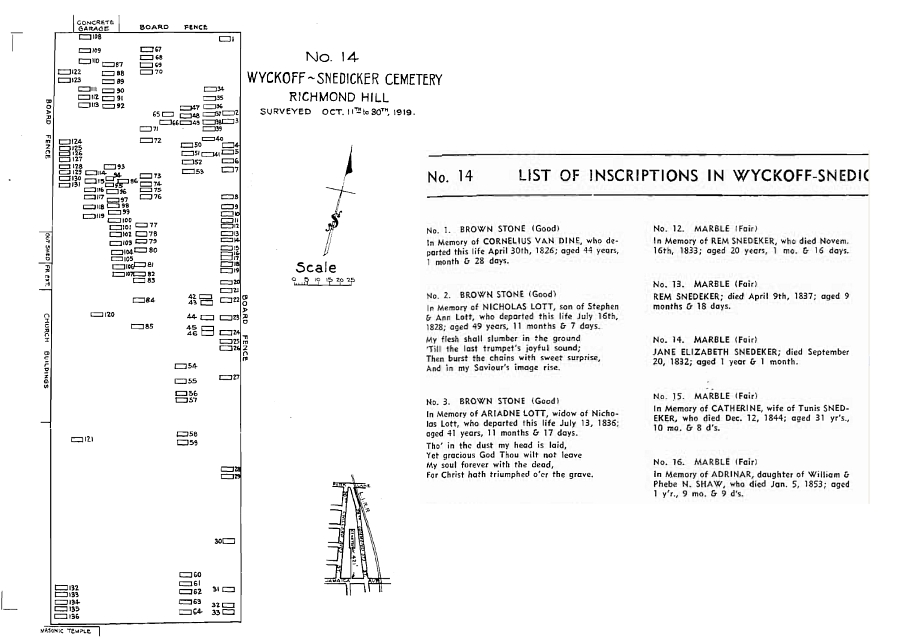 The project is not just of interest to students - parents and teachers are involved; it's a great project for parents to work on with their children. In addition to researching the cemetery, the students of STA's History Club are also developing a Woodhaven Historical Coloring Book for younger children and a history of Forest Park. Do any of the other schools in Woodhaven have a history club? Contact us at projectwoodhaven@gmail.com.

The students used their maps to find the people they have been researching (using modern tools such as Ancestry.com). They stopped to take pictures and video for their project.

The reflector they had did a great job of bringing natural lighting to the headstones, making them easier to see on camera.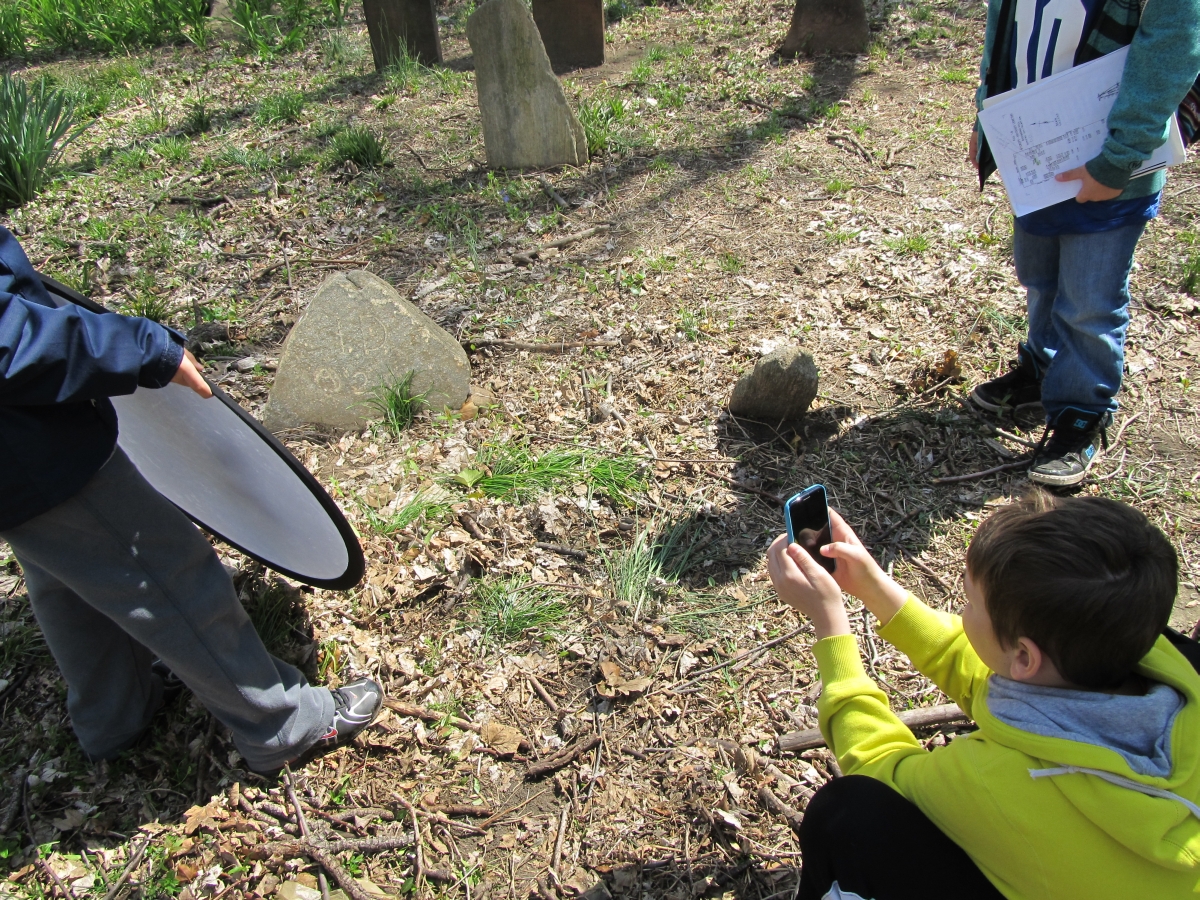 Keep in mind that these students were doing this on their last day of vacation, displaying a wonderful commitment to this project. And their enthusiasm for this project is infectious.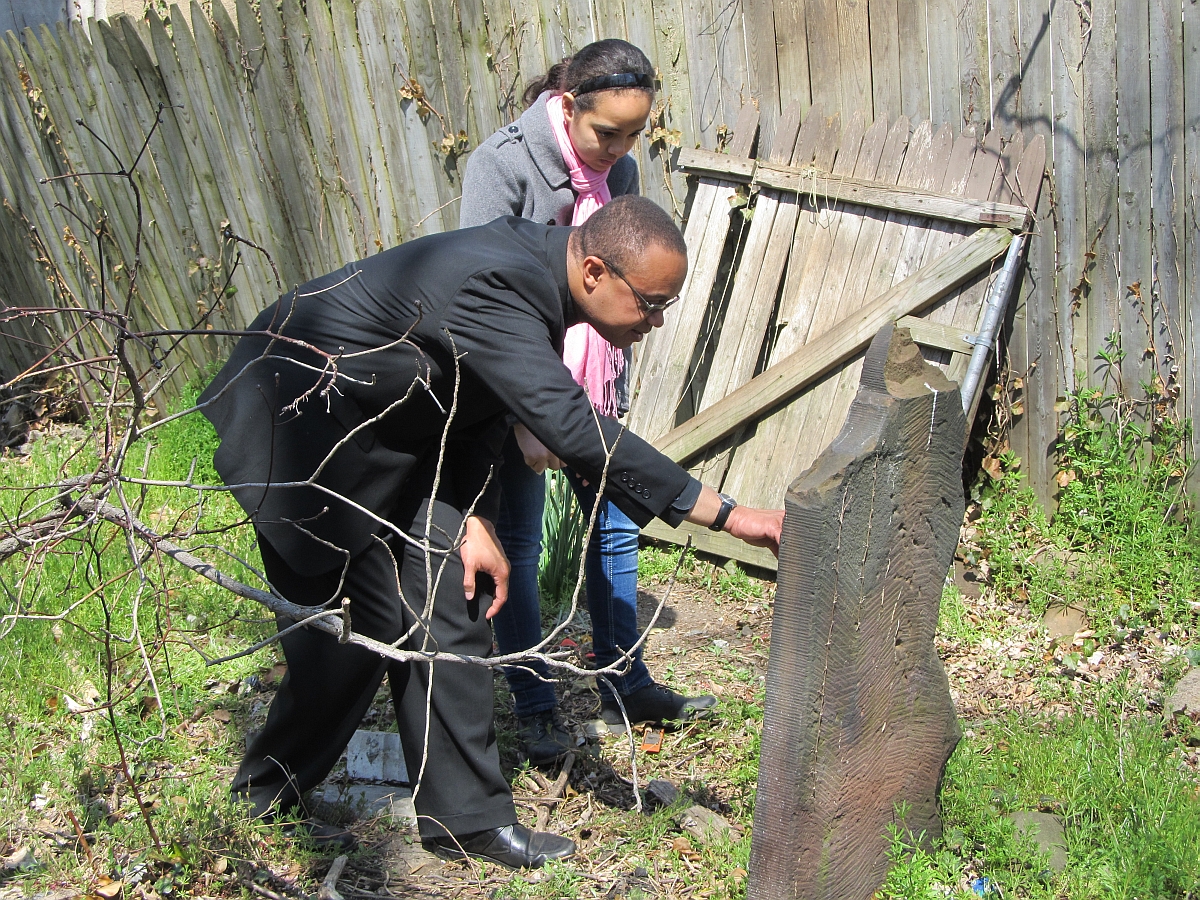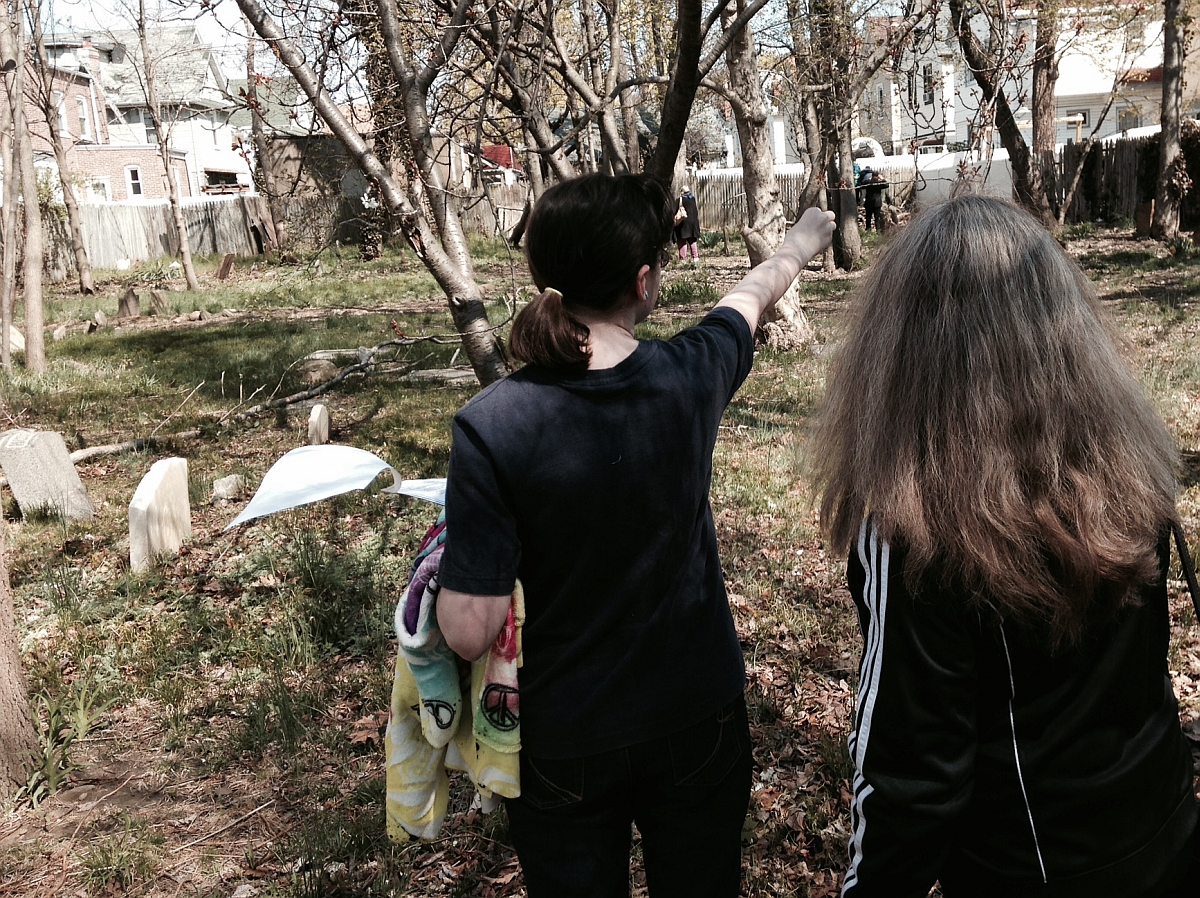 Patty Eggers, teacher at St. Thomas, has led this project following up on the success of last year's STA Video Project (click here for that wonderful story).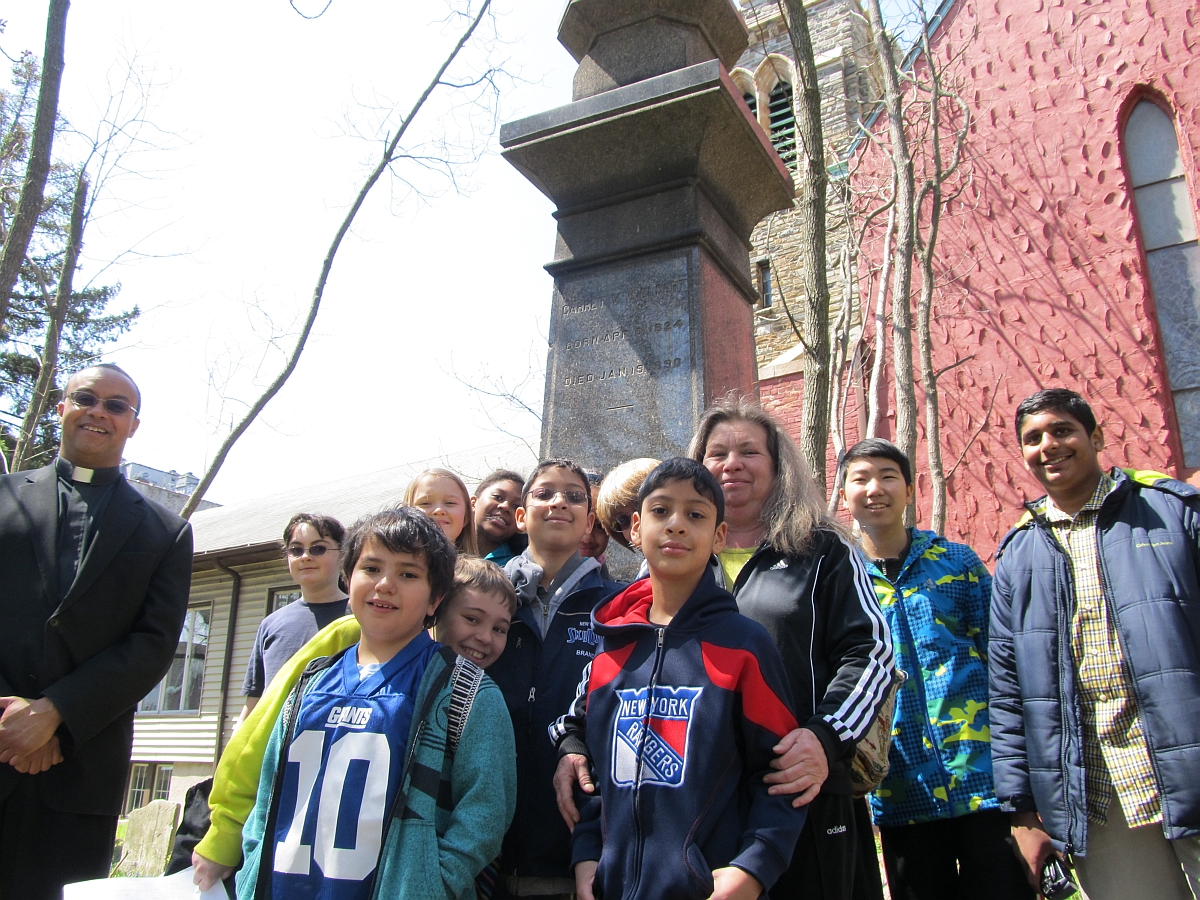 Some of the markers are extremely simple - this one here intrigues me. A simple set of initials, MW. Would love to learn more about this person.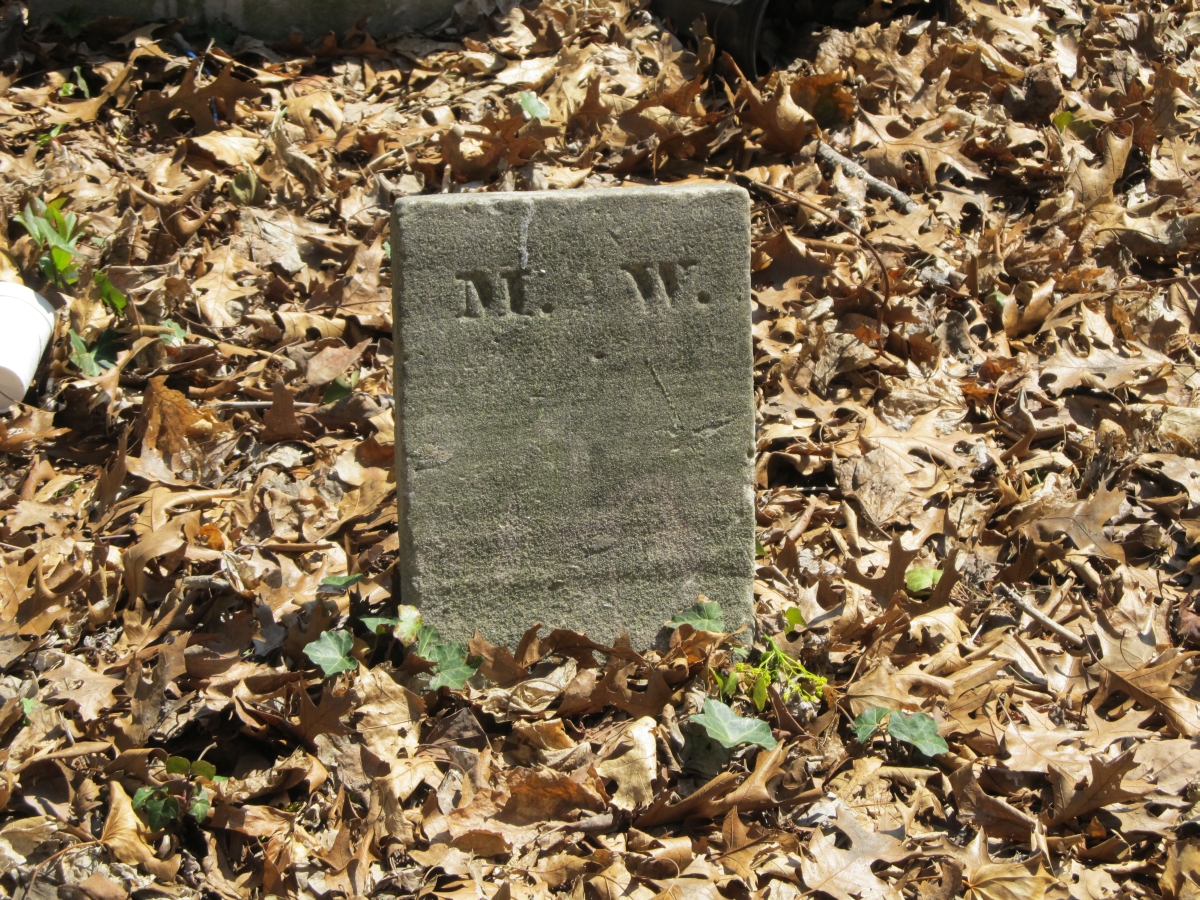 And that's one of the terrific things about this project. These students came to the cemetery looking for names - and one by one, they found people. After researching them and finding them online in the form of words, going to their final resting place and finding their gravestones made these names and people come alive. We really look forward to future updates on this project to see where they take this.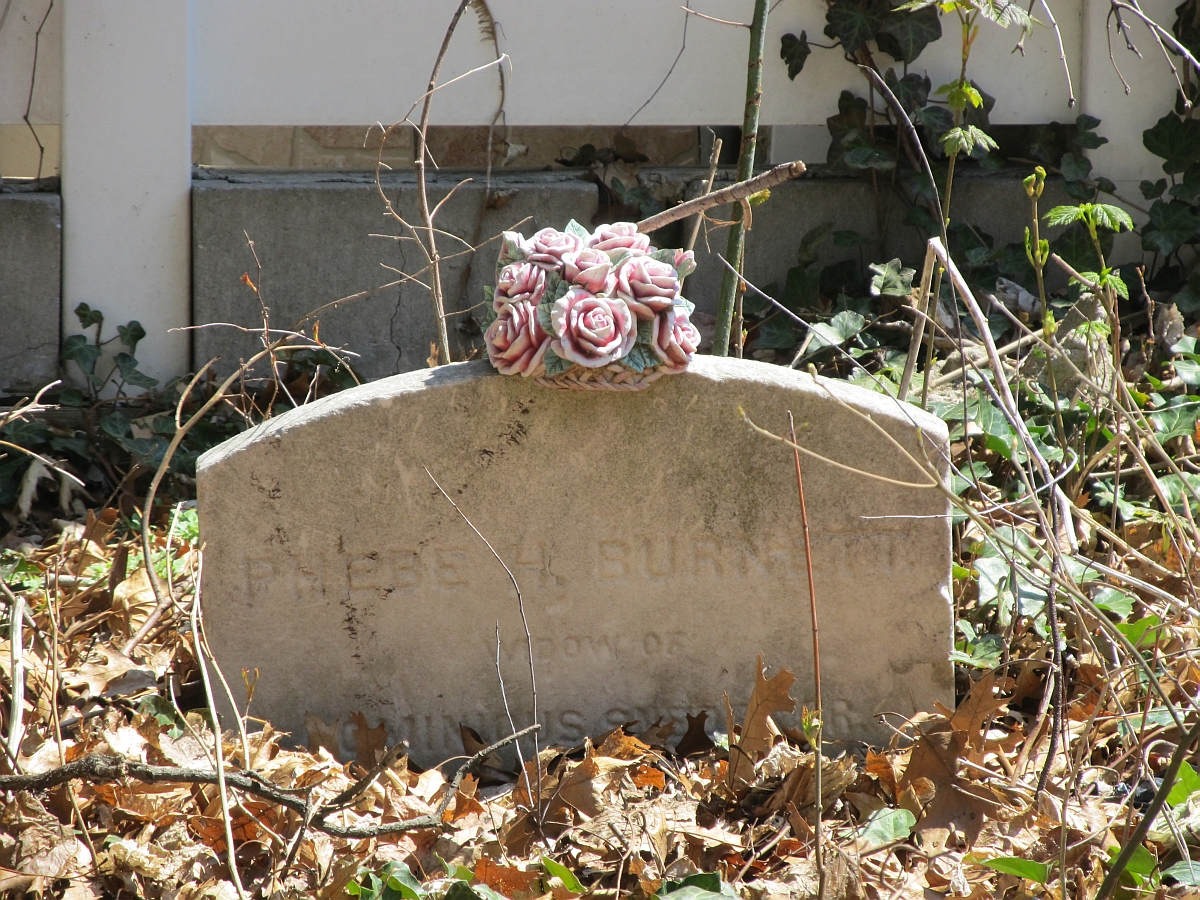 As you can see it is a nice sized space -- in search of a community to love it.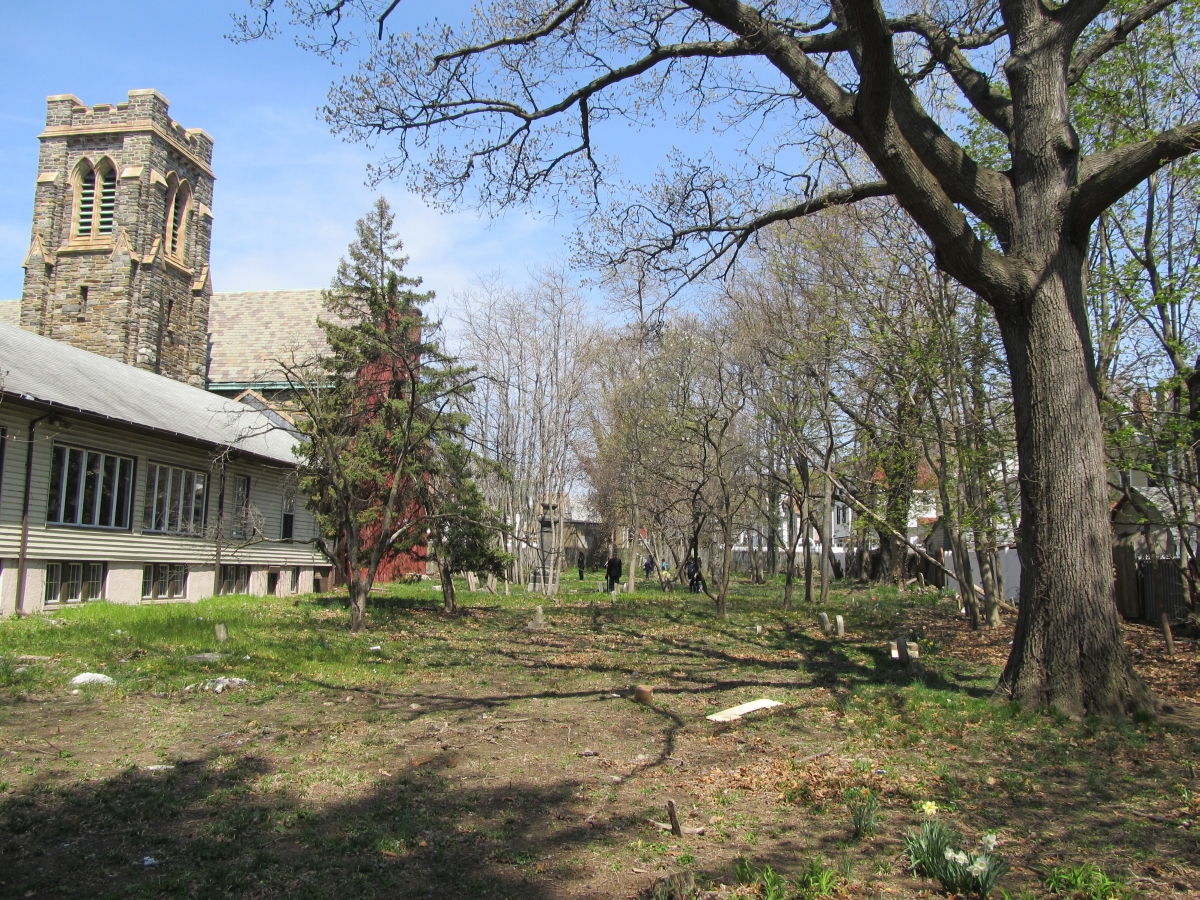 To be continued by the students of the STA History Club!
If you have any comments, or would like to suggest other projects, drop us a line at info@projectwoodhaven.com or projectwoodhaven@aol.com.
Return to Project Woodhaven's Home Page
Photos by Joey Wendell