On Friday November 20th, as they do every year, the residents of Woodhaven gathered together to celebrate. This year's honorees were:
St. Thomas the Apostle R.C. Church celebrating its 100th Anniversary.
Woman of the Year, Miss Judy M. Graves, "Mommy and Me" Instructor
Business Owner of the Year, Hanshi Myron M. Lubitsch, Shorinjiryu-kenryukan Karate
Community Volunteer of the Year, WRBA's own Edward K. Wendell of ProjectWoodhaven.com
This will be an unusual report for us to file as we are part of the report. We were very honored to be chosen to receive an award -- and especially honored to be asked to design the cover of this year's journal -- the souvenir booklet that each guest receives. We chose to go with a classic theme, featuring a favored location from Woodhaven's past -- and featuring each of the honorees.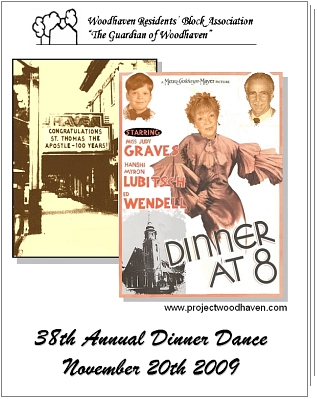 This report will cover highlights of the 2009 Dinner Dance -- and each honoree, along with their speeches in their entirety, can be found on their own page:
And after you've viewed the pictures on this page, there are dozens more on a bonus page of party pictures.
People began arriving early and were greeted by a table full of prizes that would be raffled off at the end of the night. Most of the prizes were donated by the various businesses on Jamaica Avenue.

The Villa Russo is a beautiful catering hall and they did a fabulous job. Normally, the WRBA would have been at Le Cordon Bleu, but these reservations were made way in advance, before Woodhaven's catering hall reopened for business.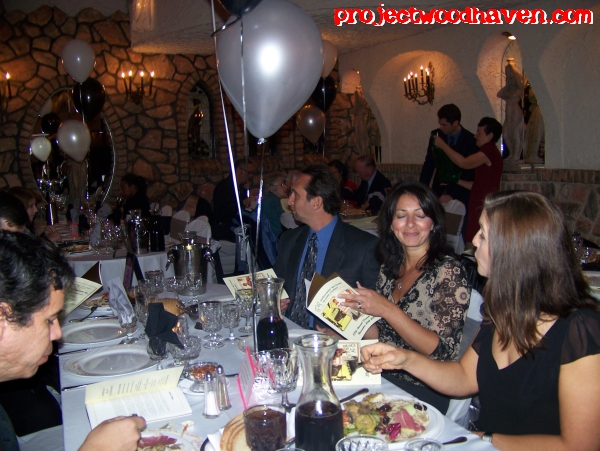 Everyone had a great time seeing each other, chatting, and catching up with each other.
The raffle tickets were popular, as they are every year. Keep in mind that besides a fun night out, the Dinner Dance serves as a fundraiser for the WRBA.

The Master of Ceremonies was WRBA's President, Vance Barbour --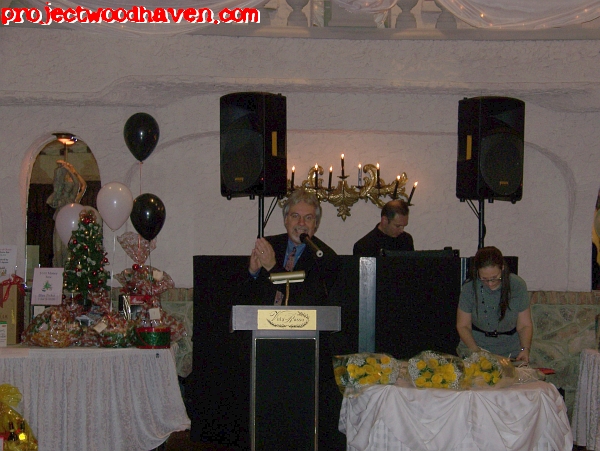 The wine was flowing -- and the bar was open -- so a great time was had by all :-)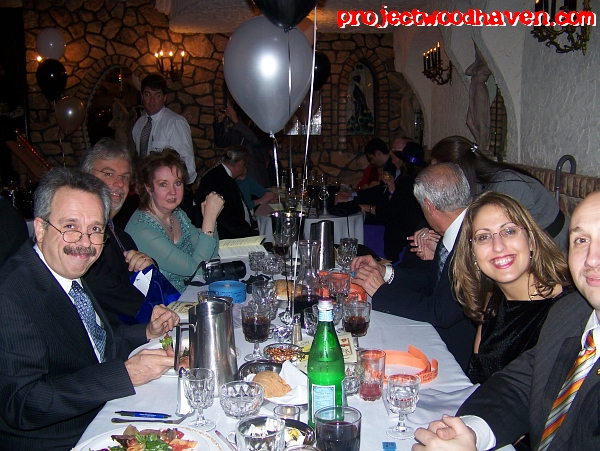 Here is a highlight reel from the evening --
Again, it's a fun time -- and a great place to meet and greet your friends.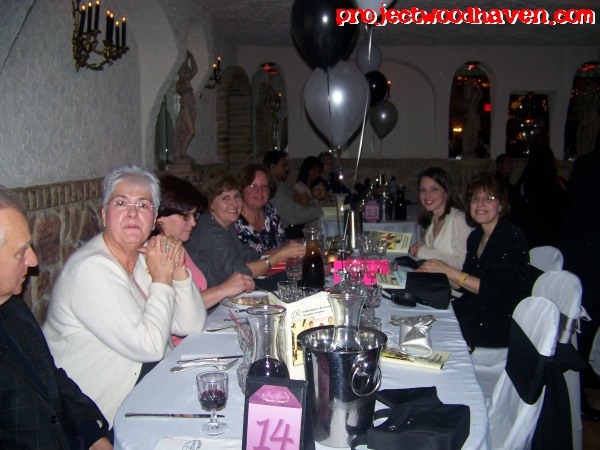 Our elected representatives were in attendance, and spent the entire evening with us. Below, Sen. Joe Addabbo greets our new Assemblyman, Mike Miller.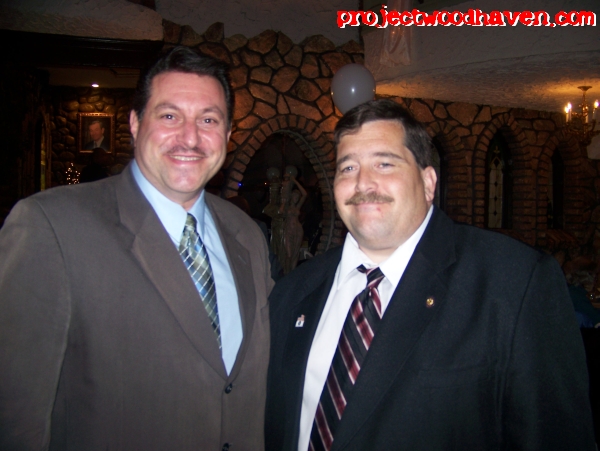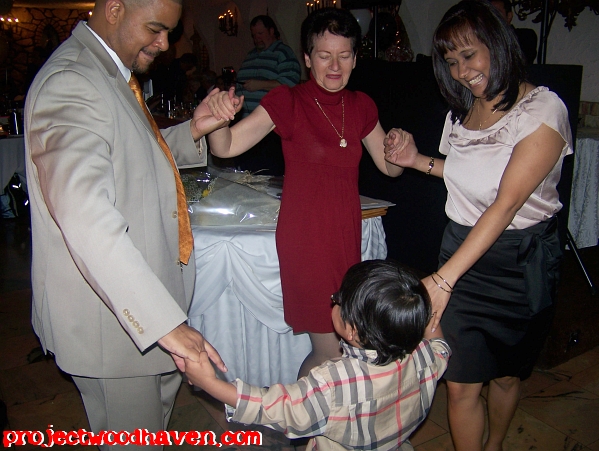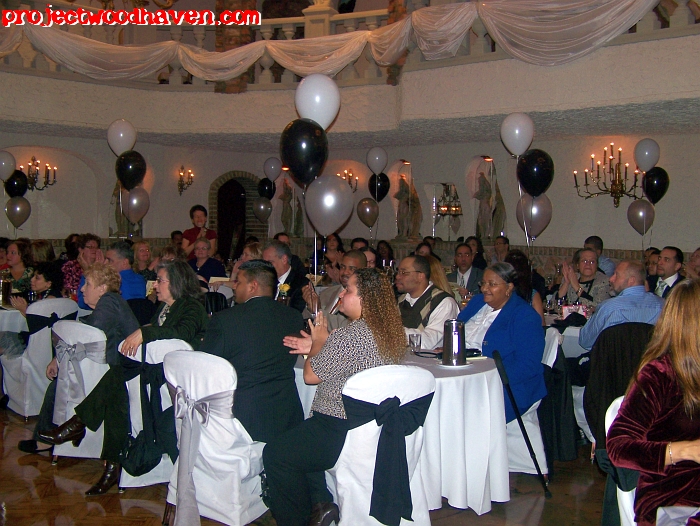 As you can see, there was a good turnout, around 150 people. Many thanks to all who attended -- your participation is truly and greatly appreciated.
Want to see more pictures? Click here for dozens more party pictures!!!
If you have any comments, or would like to suggest other projects, drop us a line at info@projectwoodhaven.com or projectwoodhaven@aol.com.
Return to Project Woodhaven's Home Page