Blessing of the Pets - 2014
Each year, local residents gather at Emanuel United Church of Christ (91st Avenue) and Woodhaven Boulevard for the Annual Blessing of the Pets. We've been covering this event since way back in 2009 (click here). We were also there in 2010 (click here) and 2011 (click here). We were also there in 2012, but then Hurricane Sandy happened 2 days later and we lost the pictures and video. And we were back again last year (click here). So this event has become as much as tradition for this site as it has for the participants.
This year, though, it was different. It poured. And so, the doors were opened and everyone was invited indoors -- we were happy they did because it made for a nice ceremony. It was nice seeing the pets inside the church, which is one of the prettiest ones around..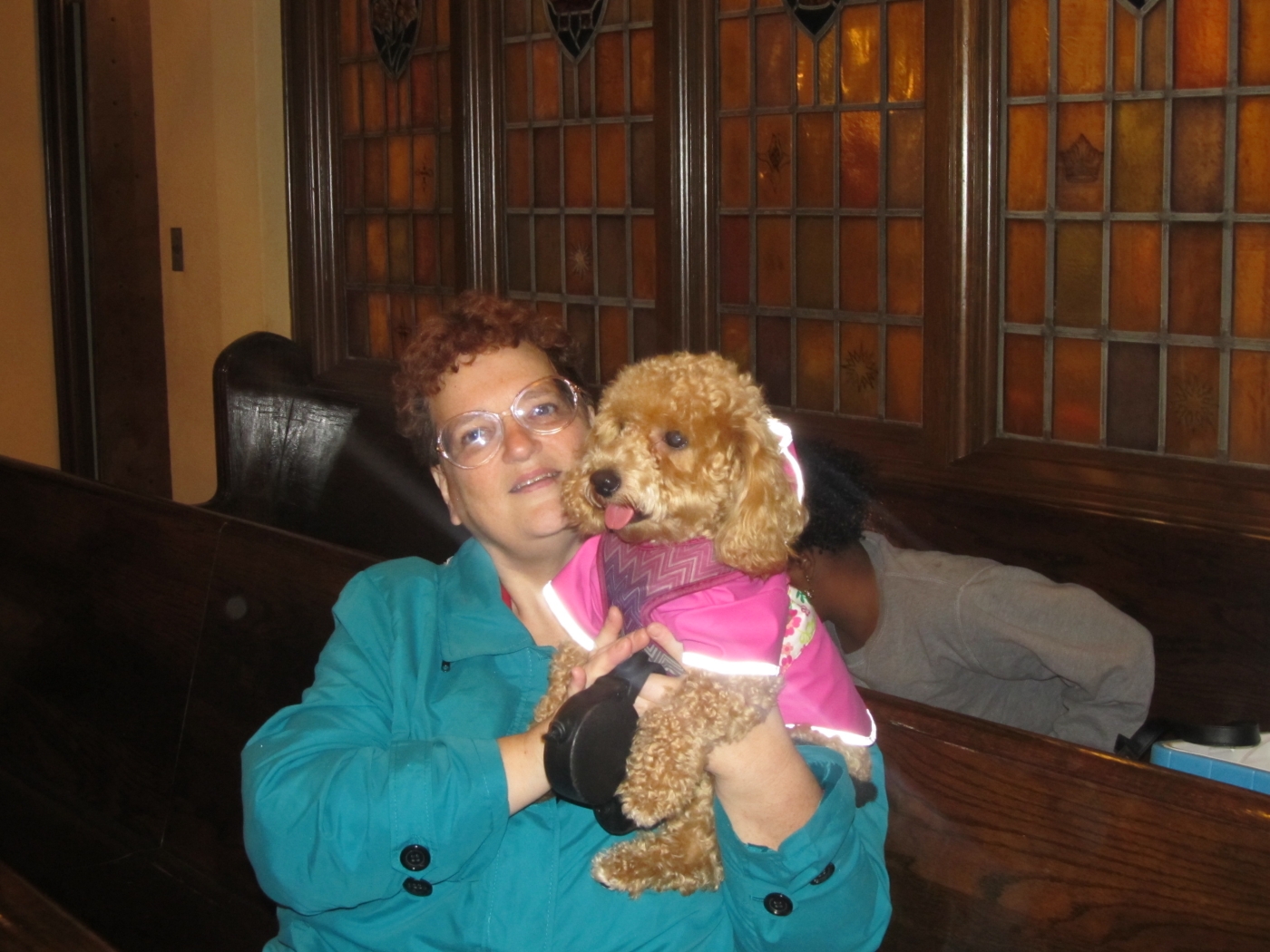 This little fella came to the church in his case and stayed inside the whole time. You have to love the way cats stare at dogs - you can certainly read their minds!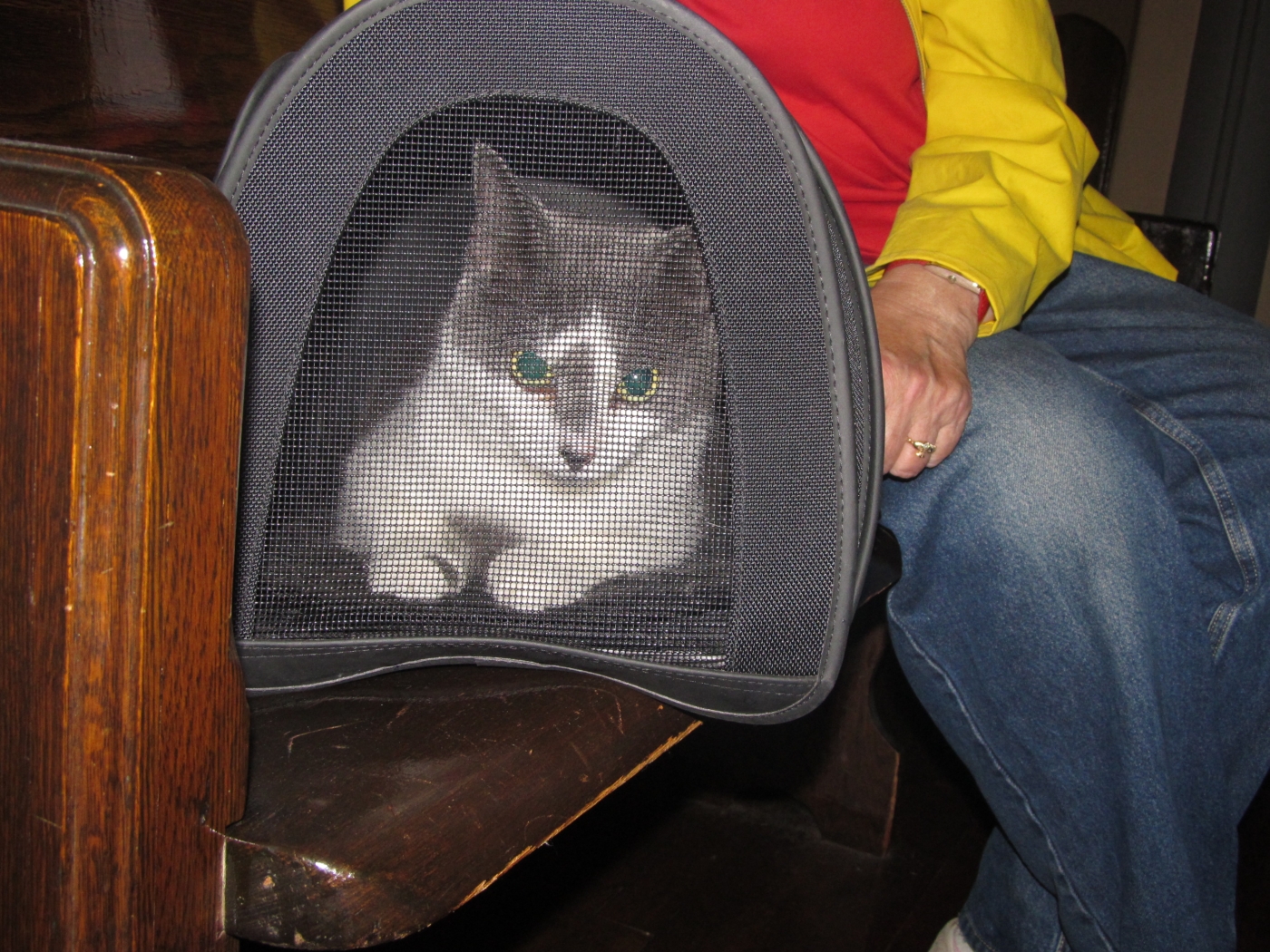 Here's one of Pam's turtles - this one is either Jason or April. Pam and Walter picked them up at the Woodhaven Street Fair about 15 or 20 years ago. They used to be quite shy but they've come out of their shell. Sorry.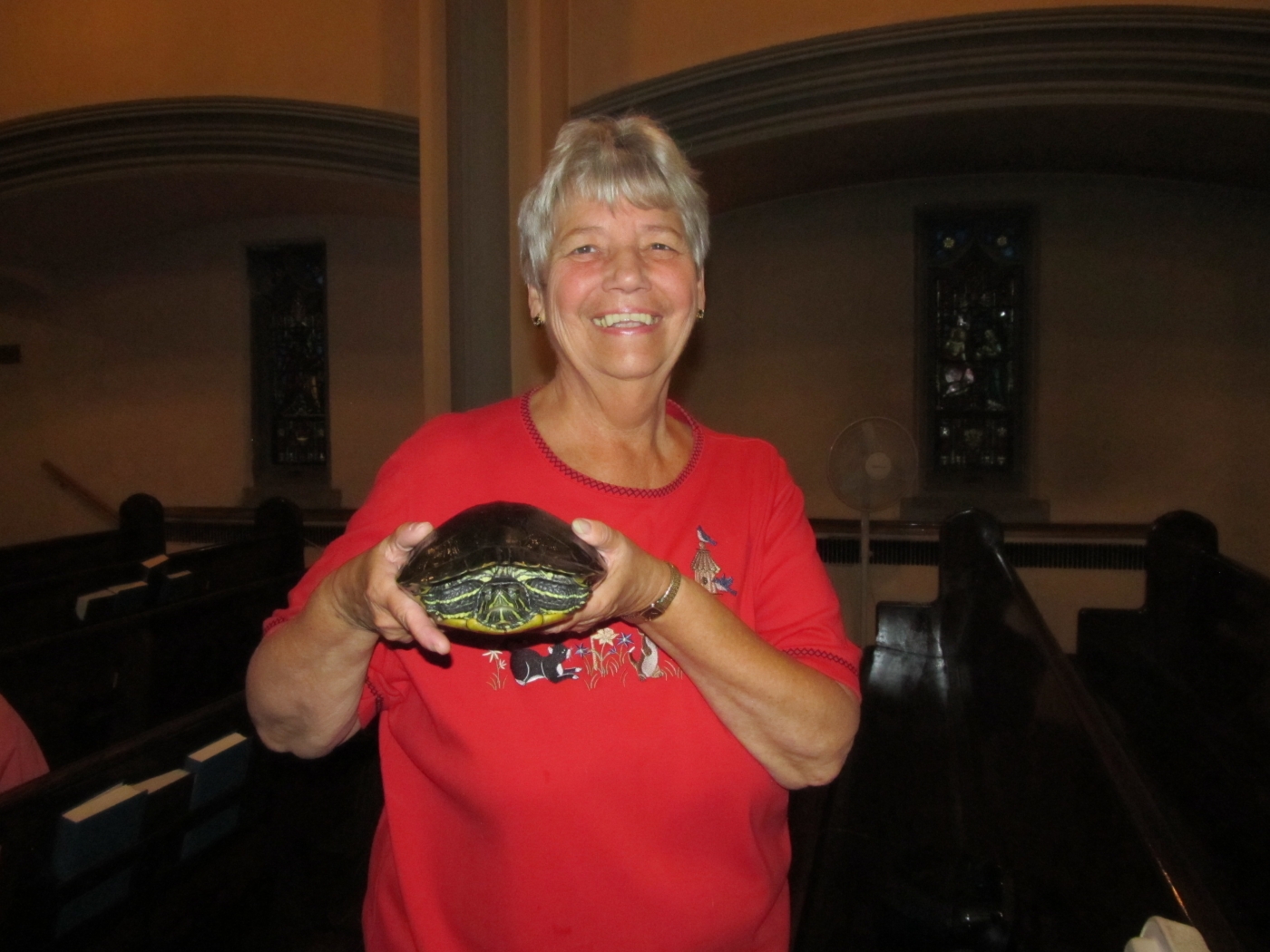 The pups had a good time seeing their friends - they probably don't get invited to church very often, so it was a treat.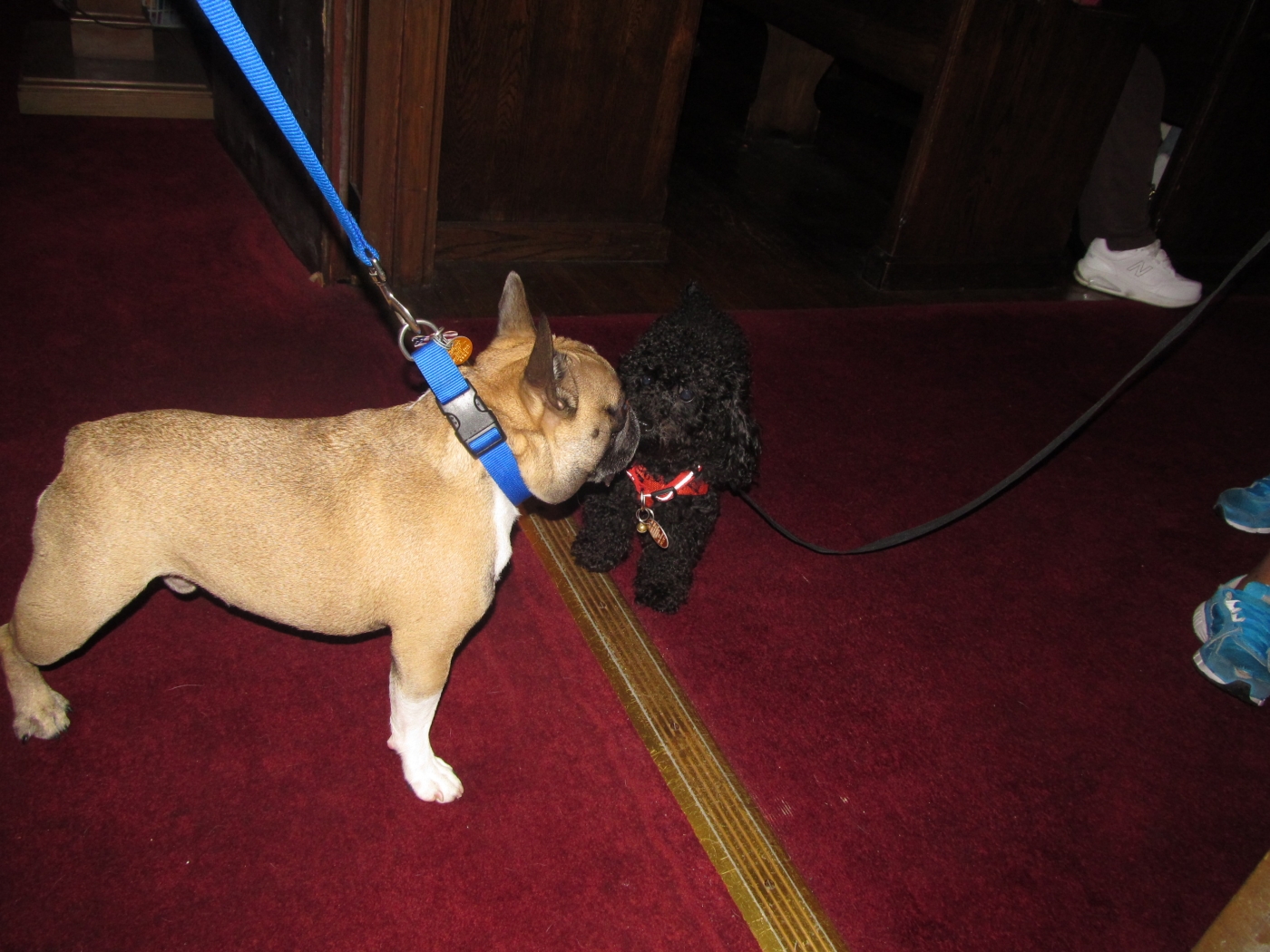 This pup looks guilty of something! Well, you're in the right place!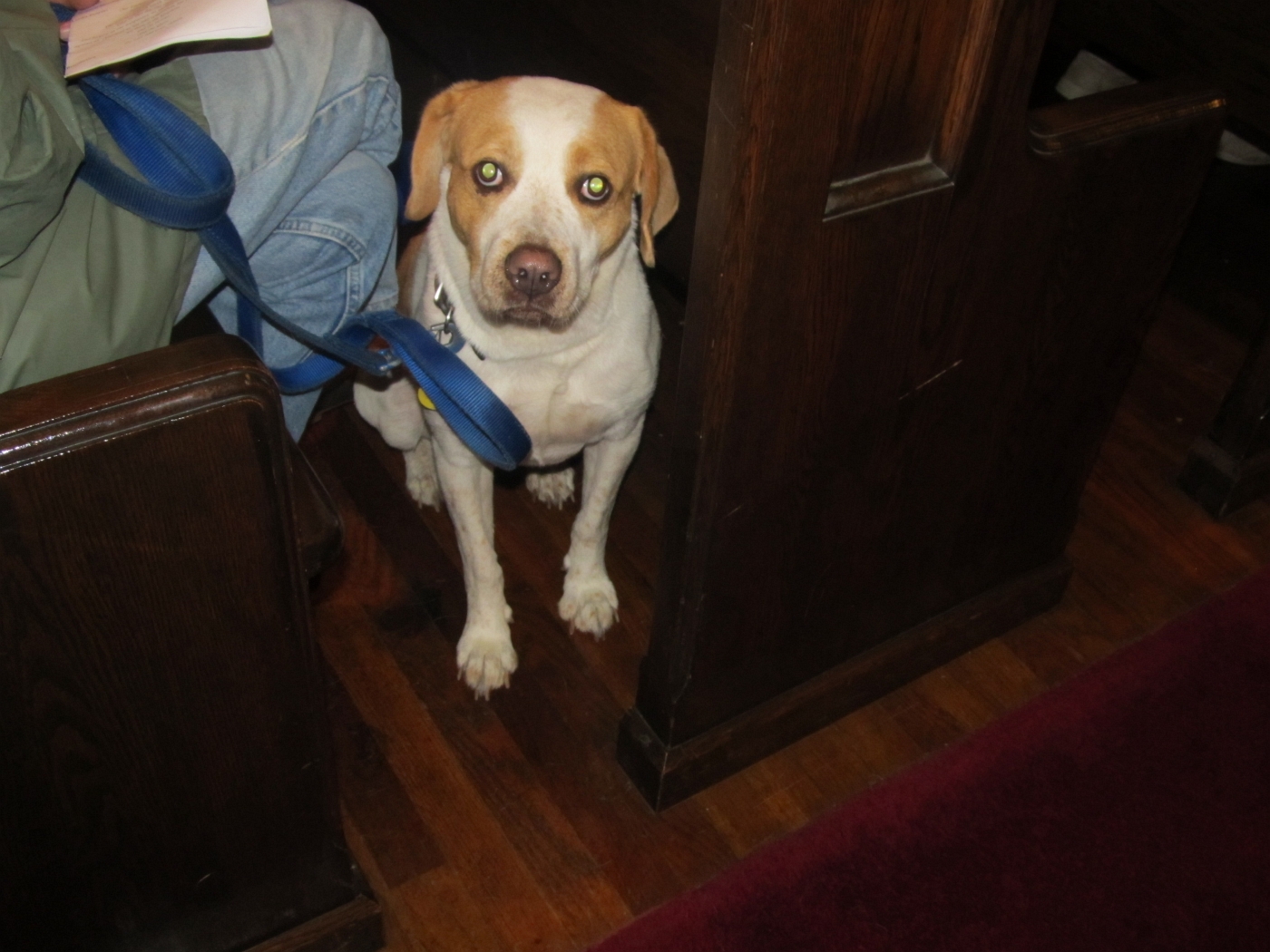 These two were happy to see each other - c'mon, that's pretty cute.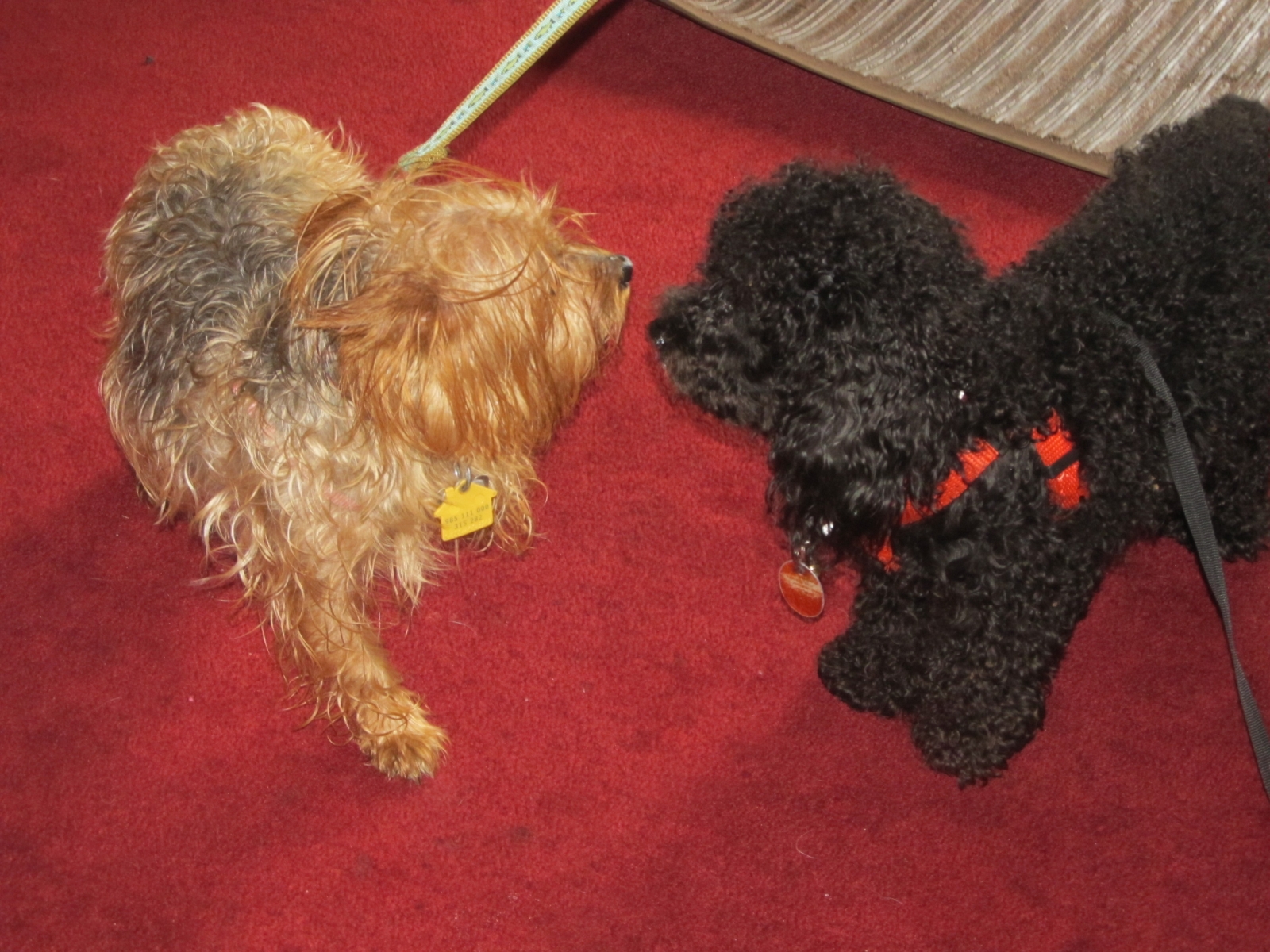 Cheer up! They'll be handing out snacks soon.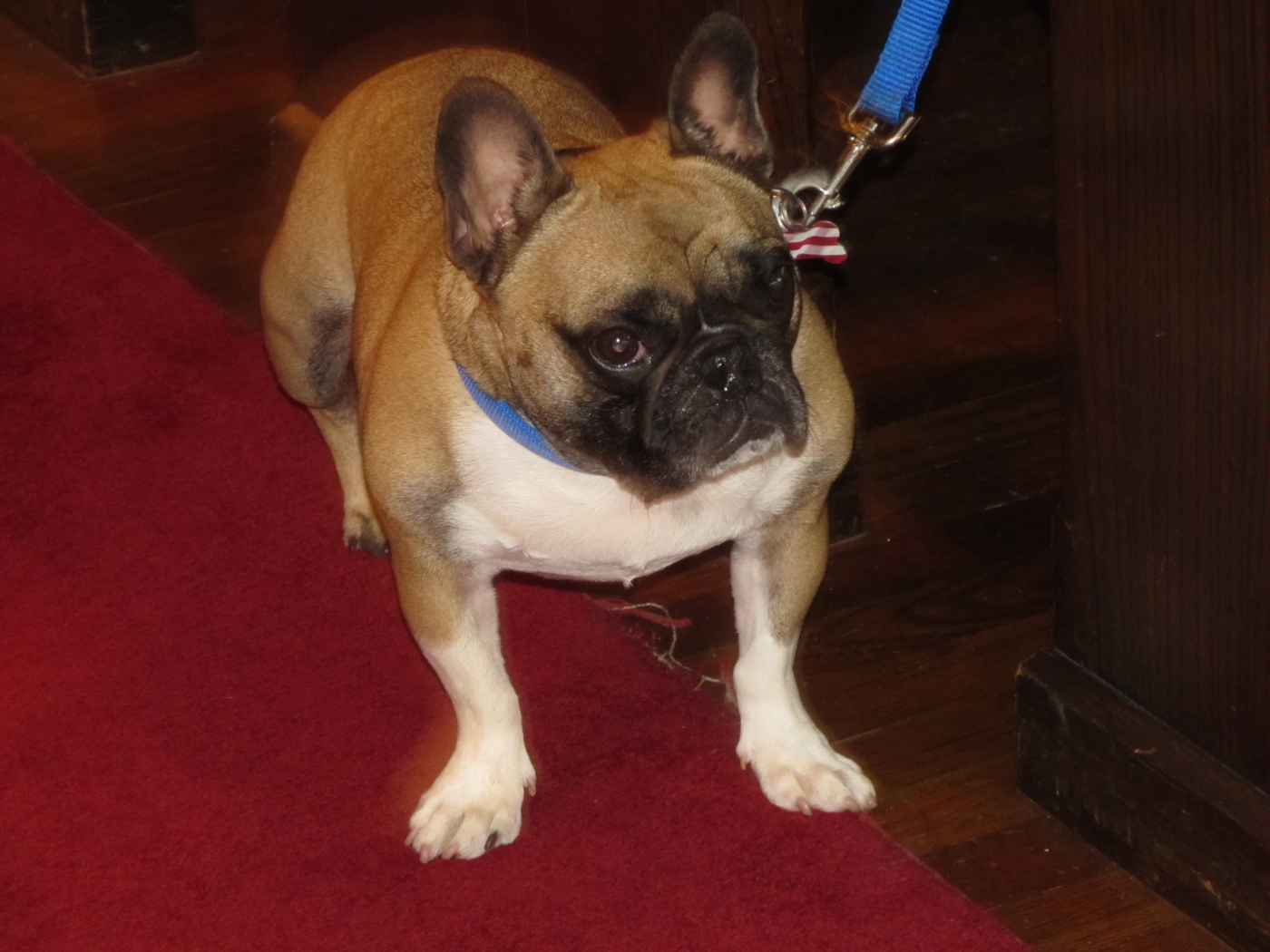 Here is a brief video of this year's blessing of the pets, hosted again this year by Emanuel's Eric Ackermann. Eric does a nice job - he's very gentle with the pets and they respond well to him.
This little pup was a little wet and glad to be inside.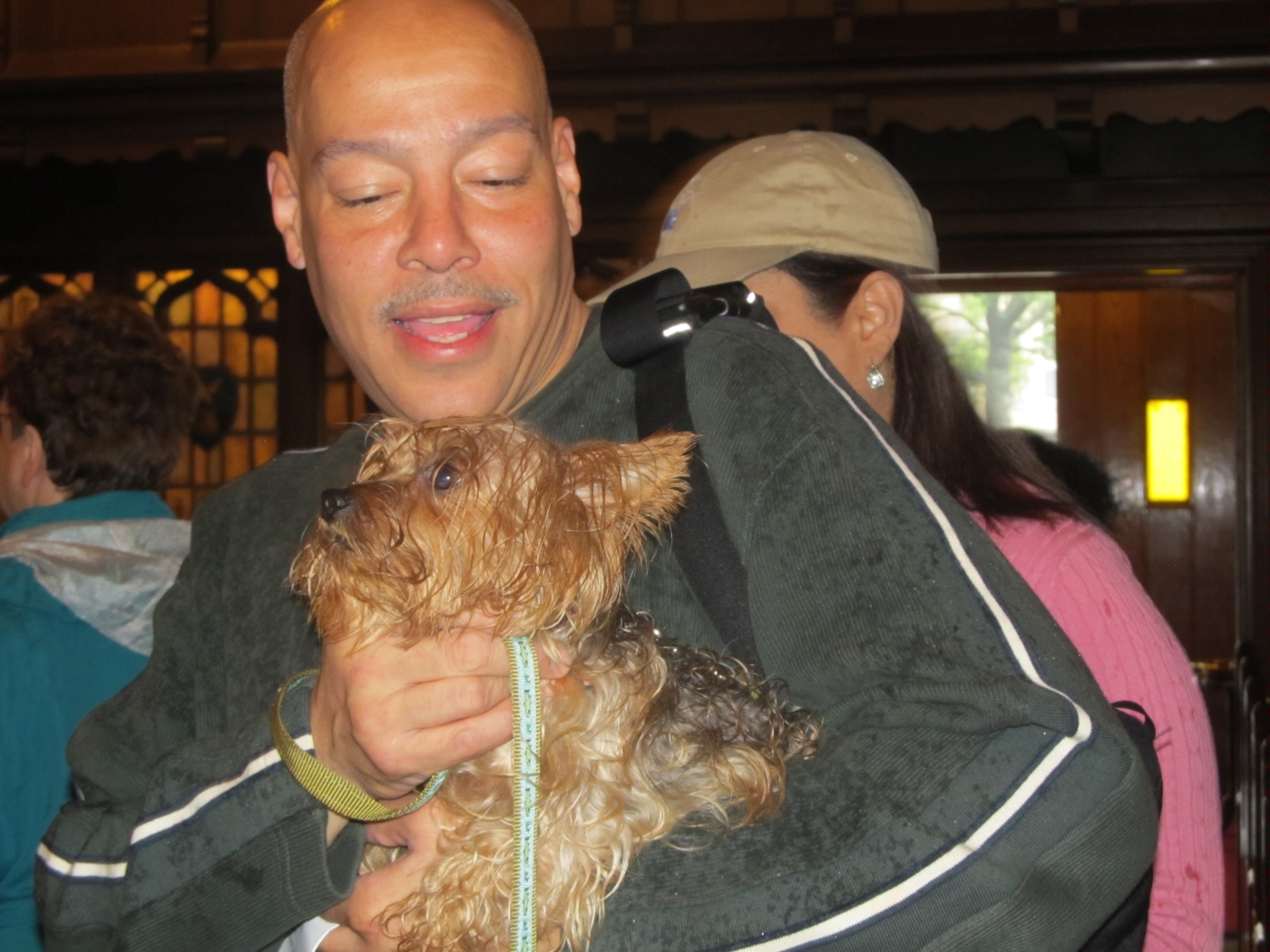 It'd be nice if we let pets in church all the time!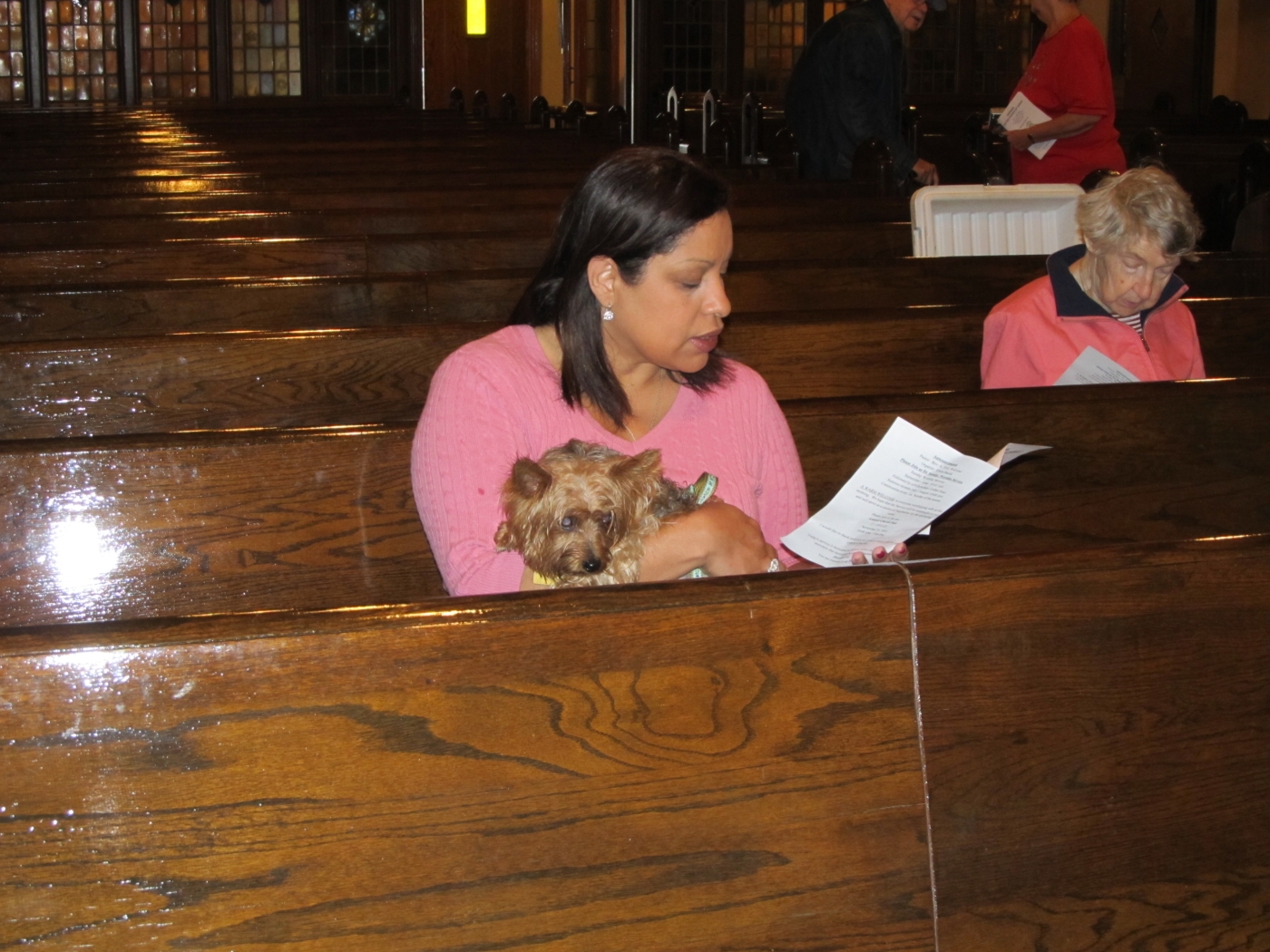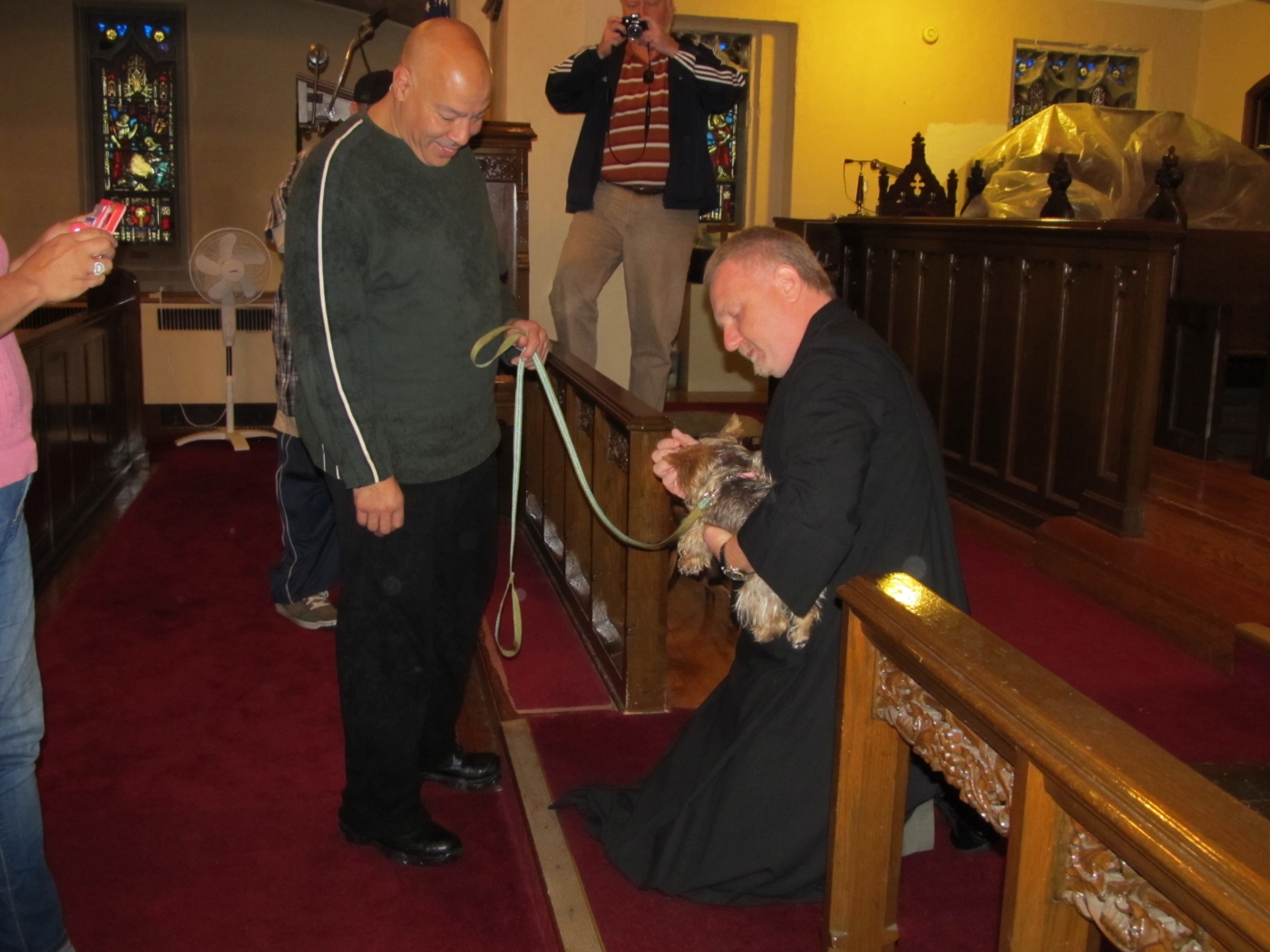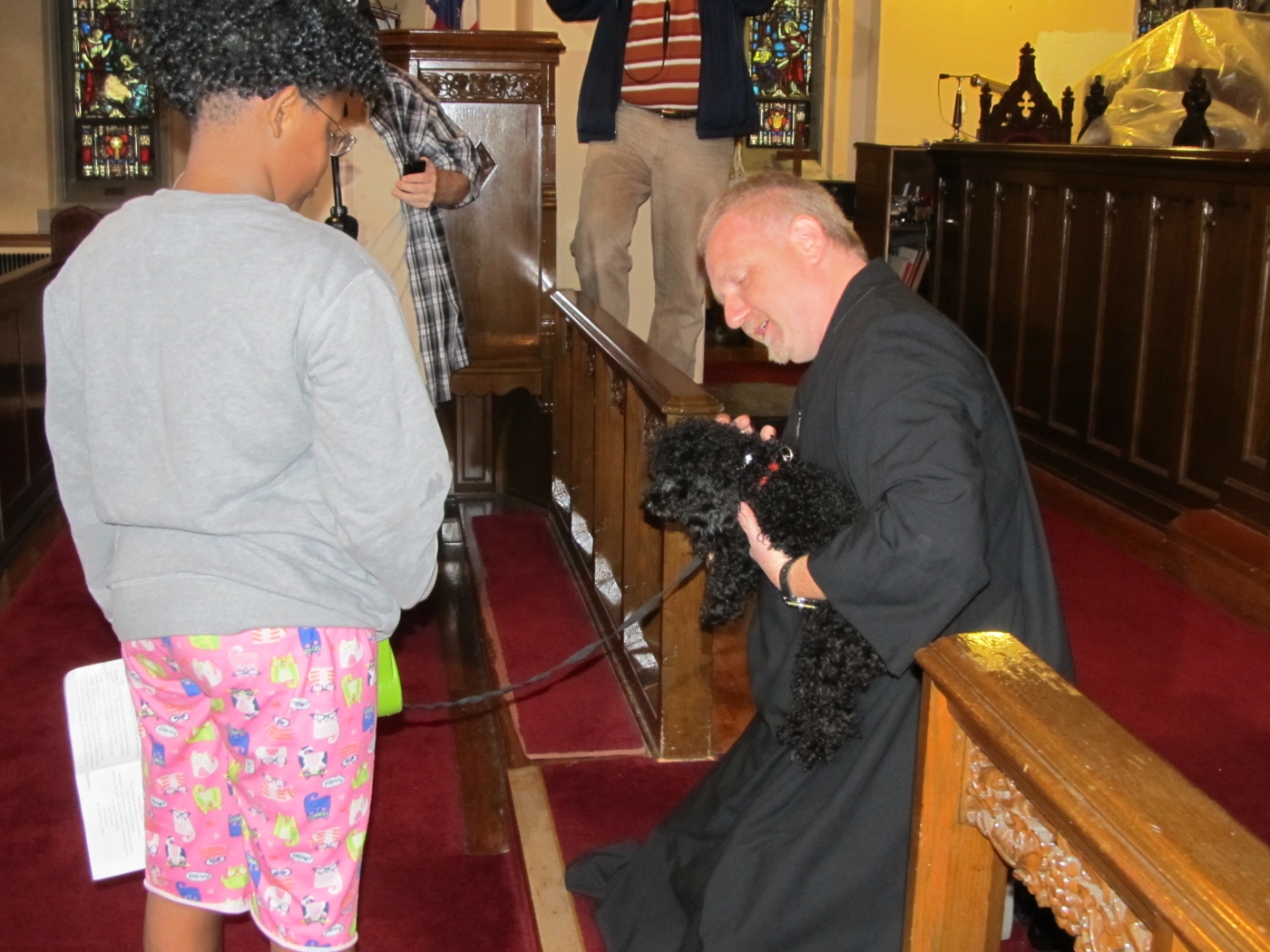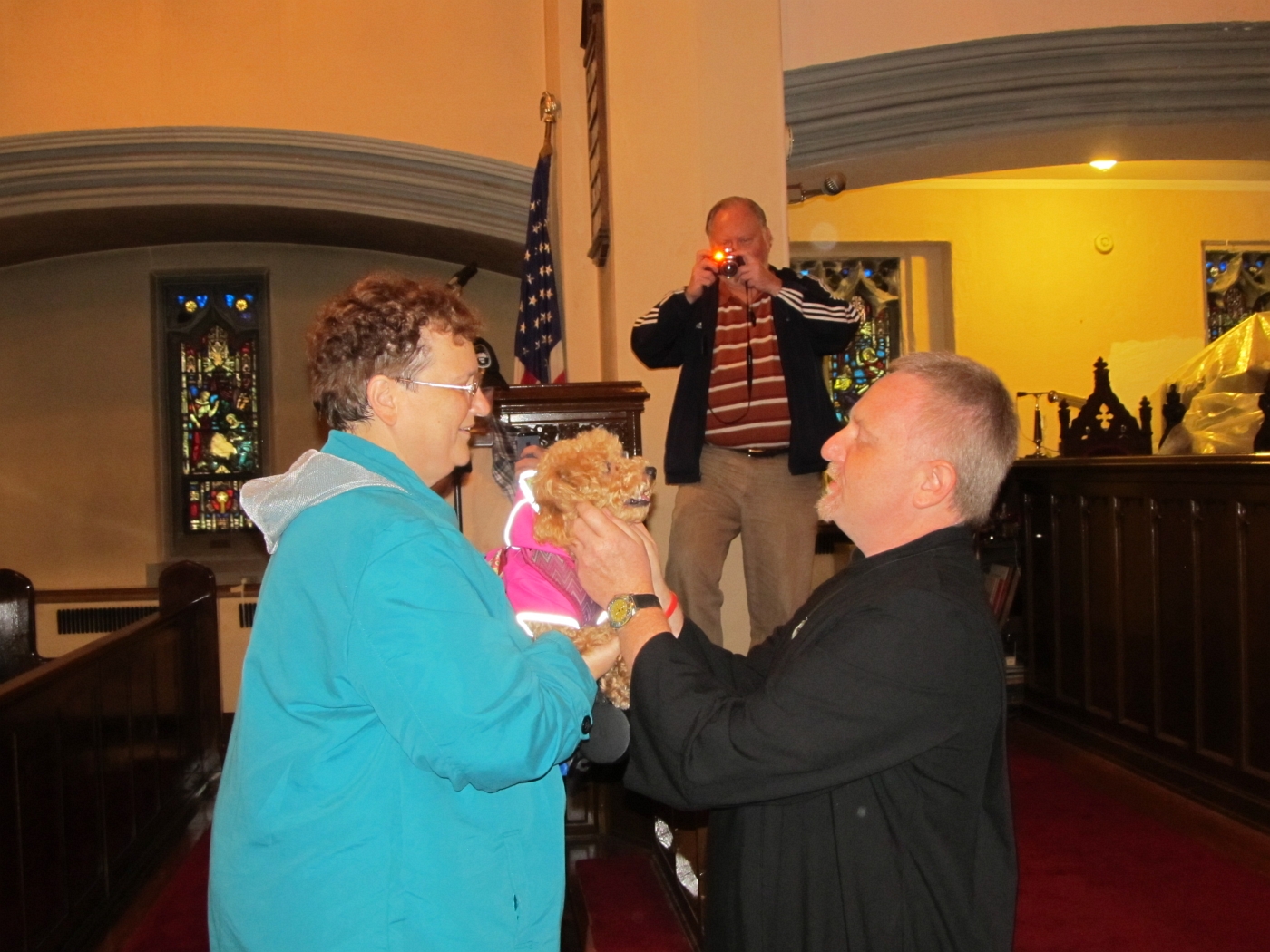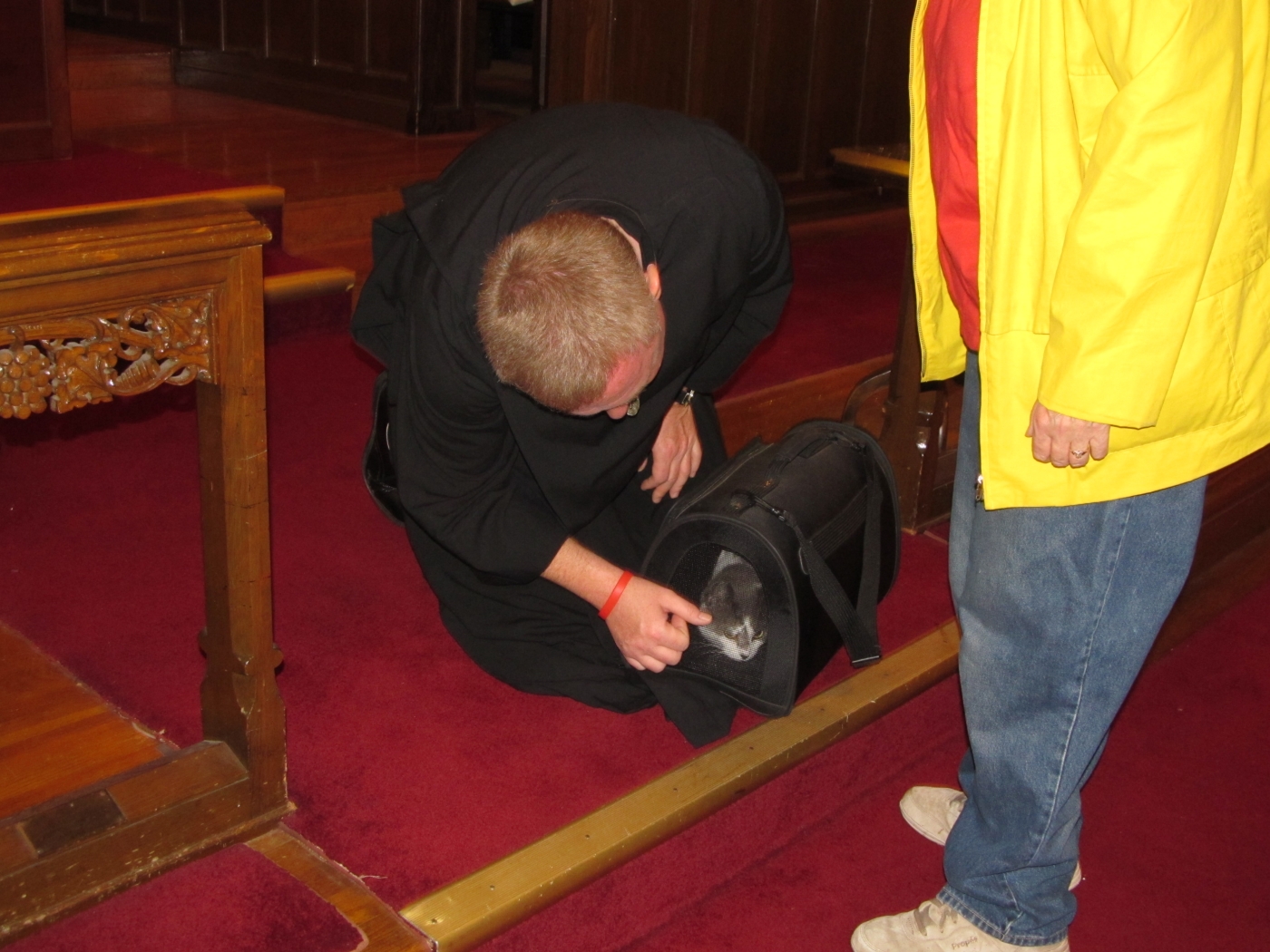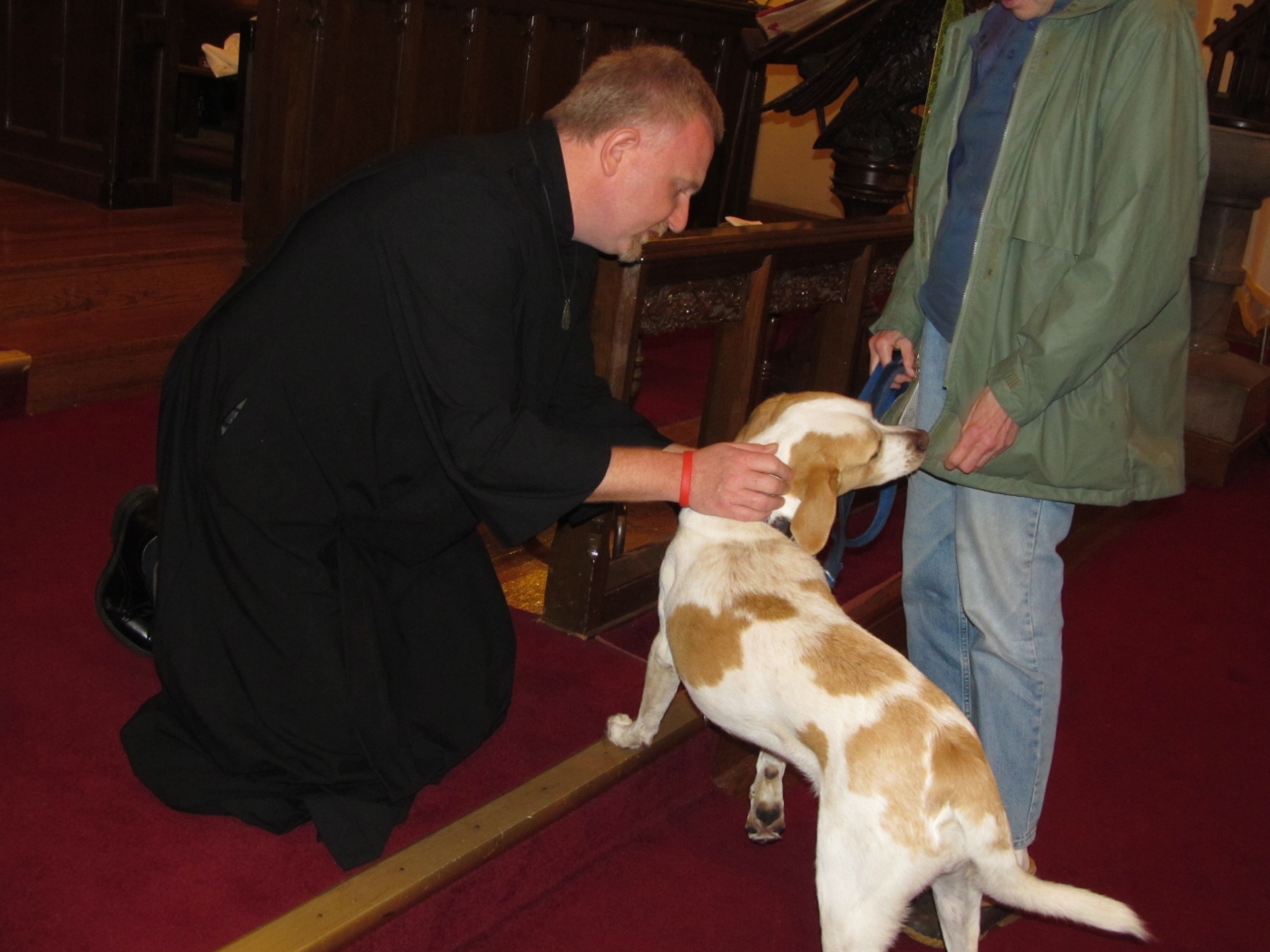 With Jason and April, there's little chance of a rush to the altar. Ouch. Sorry!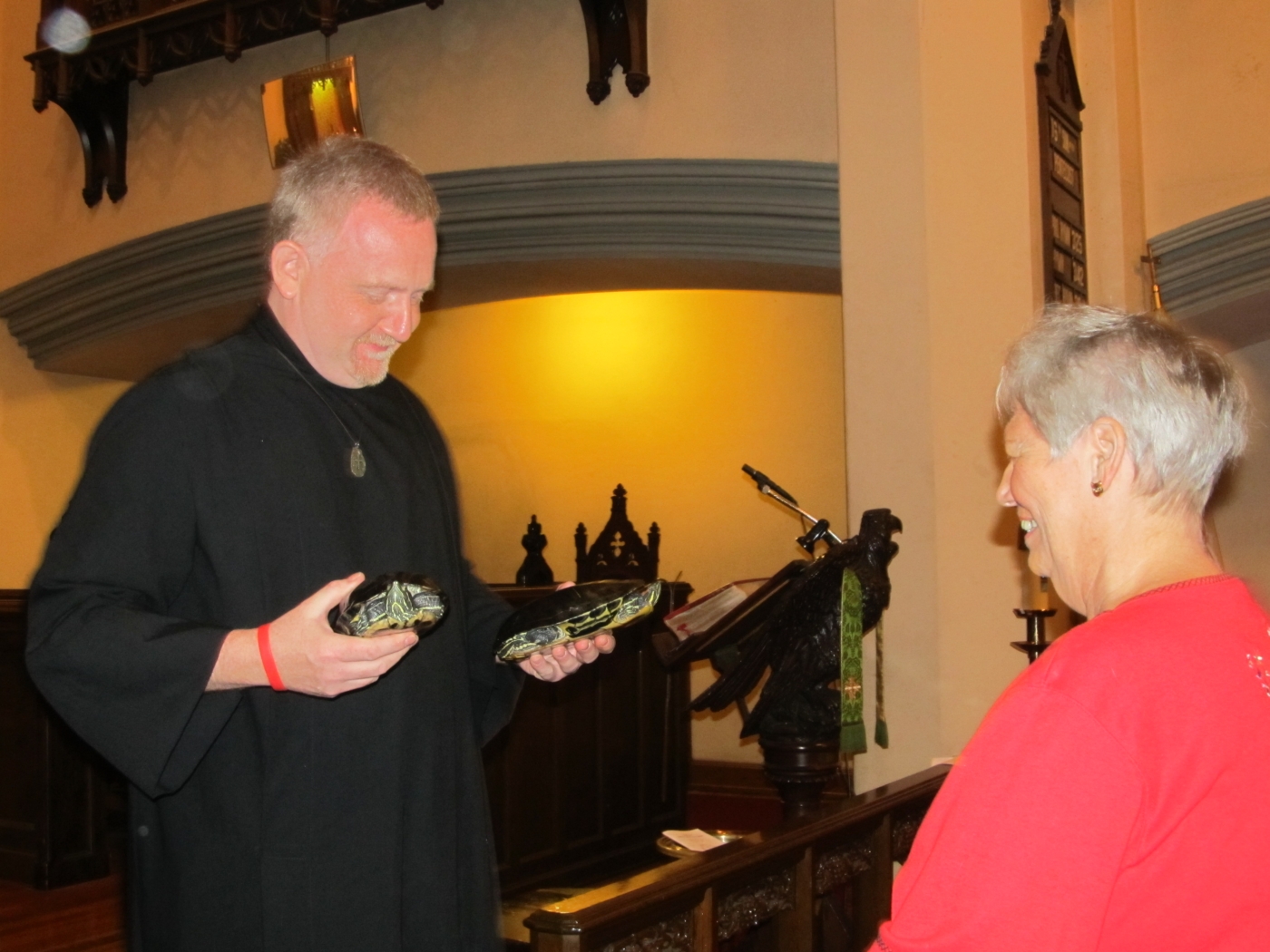 Everyone loves the Annual Blessing of the Pets at Emanuel. We're big fans of this event and it brings together some really nice people and their little friends. We hope you'll bring yours along next year.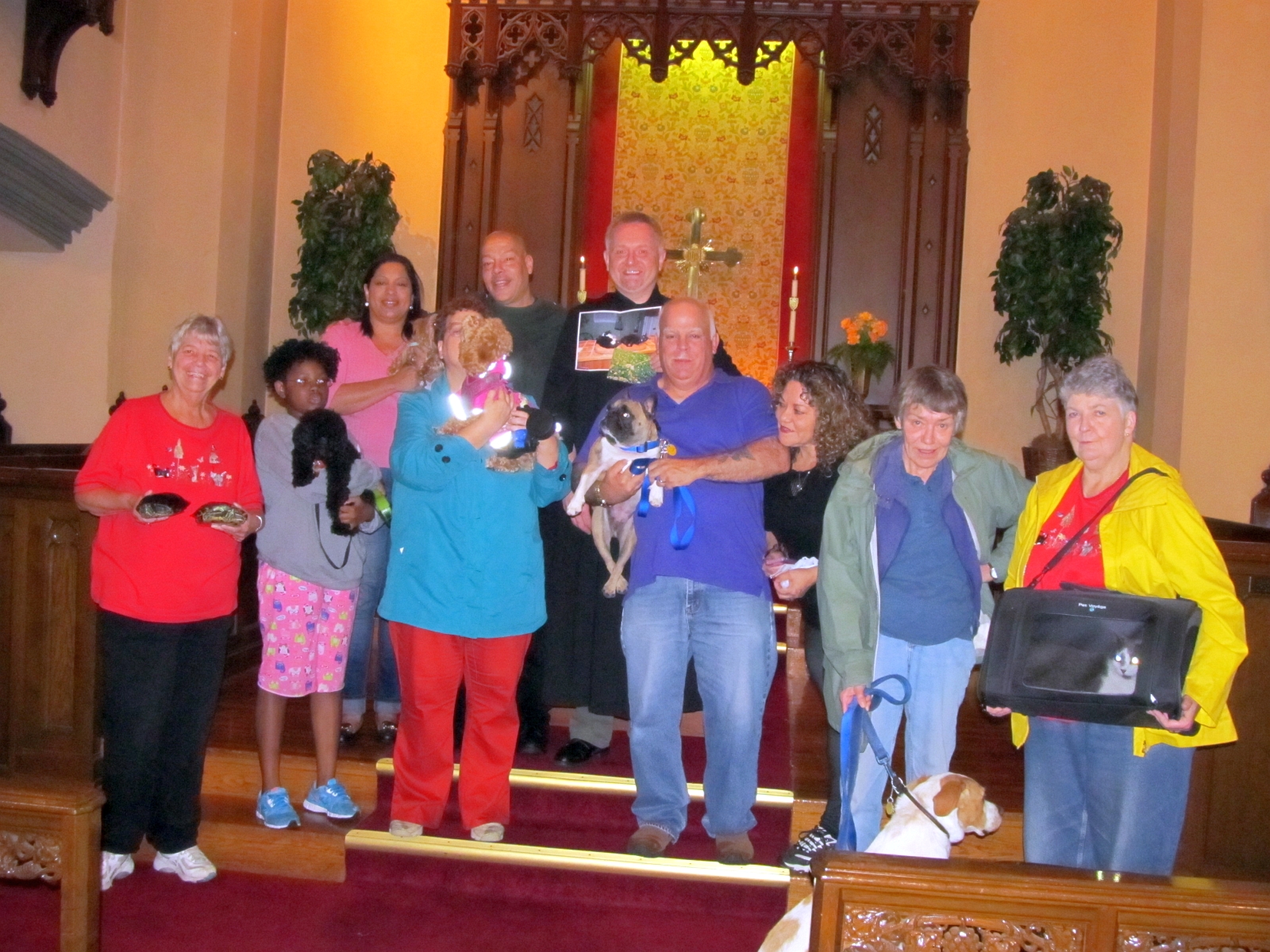 If you have any comments, or would like to suggest other projects, drop us a line at info@projectwoodhaven.com or projectwoodhaven@aol.com.
Return to Project Woodhaven's Home Page
Photos by Joey Wendell